YOUR JOURNEY SUPPORT COORDINATION
New Website
HONESTY AND TRANSPARENCY IS THE QUALITY OF SUPPORT WE WILL PROVIDE
OPEN COMMUNICATION IS OUR KEY TO DELIVERING SUCCESSFUL SUPPORT.
URTURING OURSELVES SO WE ARE ABLE TO NURTURE THE CLIENTS TO LIVE WITH INTEGRITY, FEEL VALUED AND HAVE A SENSE OF BELONGING.
OPTIMISM IS OUR GOAL TO ENSURE WE ARE WORKING WITH THE CLIENTS TO BE SUCCESSFUL AND LOOK TOWARDS THEIR FUTURE WITH ENTHUSIASM.
UNDERSTANDING THE DIVERSE NEEDS OF THE CLIENTS TO ENSURE THEY HAVE A SENSE OF PURPOSE AND SELF WORTH.
RESPECT THE CLIENTS CHOICE AND CONTROL OVER THEIR LIFE DECISIONS AND BEING SENSITIVE TOWARDS THEIR PREFERENCES.
Specialist Support Coordination
Psychosocial Disability Counselling
Therapeutic Mentoring
Disability Enterprise Coaching
Outcomes-based Practice (RBA)
Support to Access the NDIS
Trauma-Informed Practice
Individual And Family Therapy
Early Childhood Intervention
Relational Practice
Reducing Barriers & Risks
Therapeutic Journaling & Mapping
Dy is a practicing clinical social worker and specialist coordinator with 30+ years experience in disability, medical rehabilitation, early childhood, aged care, and mental health. She is a passionate advocate of human rights, social inclusion and social justice.
Dy enjoys collaborating with individuals and families to support active decision making and informed choice.
She has worked as a therapist, clinical manager, policy manager and principal program manager in government and non government. Dy has an excellent understanding of specialist coordination, and helping people achieve their goals by navigating disability, justice, child protection, health and education systems. She specialises in working with people with disabilities and those impacted by sexual assault and family/domestic violence. She is experienced in trauma informed practice, collaborative problem solving and narrative therapy. Her daughter had a nine level spinal fusion age 12 which led the family to embark on equine therapy and horse riding as a means to build core strength, balance, physical recovery, and psychological wellbeing.
She lives with her family in the Adelaide Hills on a property with horses, alpacas, dogs, cats, and other animals.
Her daughter is a dressage competitor and natural horsemanship rider. Amelia is a psychology student and supports children with disabilities learn to ride and engage with animals. Book with Amelia here . Dy has undergraduate degrees in sociology and anthropology, post graduate degrees in social work, loss, grief and trauma, a Masters degree in English, and a Graduate Diploma in Narrative Therapy.
Services related to - Select one Disability Services NDIS Housing
Frequently Asked Questions
What is support coordination.
Support Coordination is an NDIS funded service that's intended to help NDIS participants (and, if required, their family or representatives) to coordinate the supports in their NDIS Plan to maximize their funding and get the best quality supports possible. These supports can include informal, mainstream, community and funded supports.
What is the role of a Support Coordinator?
A Support Coordinator has a diverse and complex knowledge base of the NDIS. They can help NDIS participants to: • Establish each individuals needs and help development of goals • Navigate the NDIS market (including mainstream, community, informal and provider options) to locate supports that are appropriately suited to meeting each individuals needs and goals • Communicate with support providers, to maximize hours of support, seek new opportunities and complete service agreements and bookings • Build capacity and practice choice and control, this can be done through mentoring and education. e.g. how to use the NDIS portal, monitor budgets and discover providers • Monitor and record all progress towards an individual achieving their goals • Prepare for a NDIS Plan Review and deliver support during and after
What is the difference between a Support Coordinator and Plan Manager?
A Support Coordinator's role is to help NDIS participants to break down and understand their NDIS Plan. They will help recognise an individuals specific needs and identify their goals. A Support Coordinator will monitor their progress and connect participants with appropriate people and services that will enable individuals to live with choice and control. A Plan Manager is responsible for the financial/administrative side of a participant's NDIS Plan. An example of this is, the Plan Manager is accountable for organising payments, processing claims and statements and tracking budgets. If Plan Management services are required, your support coordinator can help you to arrange this.
Who is eligible for Support coordination?
NDIS participants who are eligible for Support Coordination will have it listed under 'Capacity Building' in their NDIS Plan. Eligibility for Support Coordination is determined by your Local Area Coordinator or NDIA Planner during an NDIS Plan Review meeting. If Support Coordination is not built into the plan a review can be conduct as to why.
Does Support Coordination reduce funding in my plan for other supports?
No, Support Coordination funding is included in a participants plan in addition to funding for other supports.
Can you change Support Coordination?
Yes, the NDIS is about choice and control. You are in control of what services you access and have the right to change. Notice may need to be given depending on the service agreement.
Support Co-Ordination
Support Co-Ordinators at Journey Health Solutions will assist you to work towards your identified goals in your NDIS plan . This will involve navigating the NDIS service system, making informed decisions and obtaining the resources and support that you need and want.
Using a person-centred and recovery focused approach, your Support Co-Ordinator will plan, develop and coordinate services for you by:
Liaising with internal and external services to maximise participant outcomes.
Planning, developing and building capacity in individuals and assist you to manage your own supports.
Monitoring and reviewing service plans and goals in consultation with you on an ongoing basis.
Providing support and assistance as appropriate to relevant parties.
Assist you to access and understand your NDIS plan.
Why choose Journey for Support Co-ordination?
Our Support Co-ordinations are dedicated professionals who truly know NDIS and how to get the best out of your NDIS plan. At Journey, we know just how important a skilled co-ordinator is to access timely, quality supports to meet your specific needs. Our support co-ordinators take the time, not just to co-ordinate your supports but to get know you, your family and your story. They also value accountability and accessibility as keys to support co-ordination success. That's why we are easy to contact, available and responsive to our clients and their broader support network.
To refer or for further information please contact  JOURNEY  on  1300 000 164  or refer/enquire directly through our website   http://www.jhs.org.au/refer/ .

What is Support Coordination?
Support coordination is a capacity building support to help ndis participants understand and use the supports in their plan..
This can include helping participants build their capacity to navigate the NDIS and make their own decisions, connecting participants to NDIS and mainstream supports, monitoring plan budgets and sourcing evidence to ensure your disability support needs are met. The role of support coordination in your plan is tailored to each participant's individual situation, needs and wants.
Watch the NDIS video to find out more about how support coordination can assist you.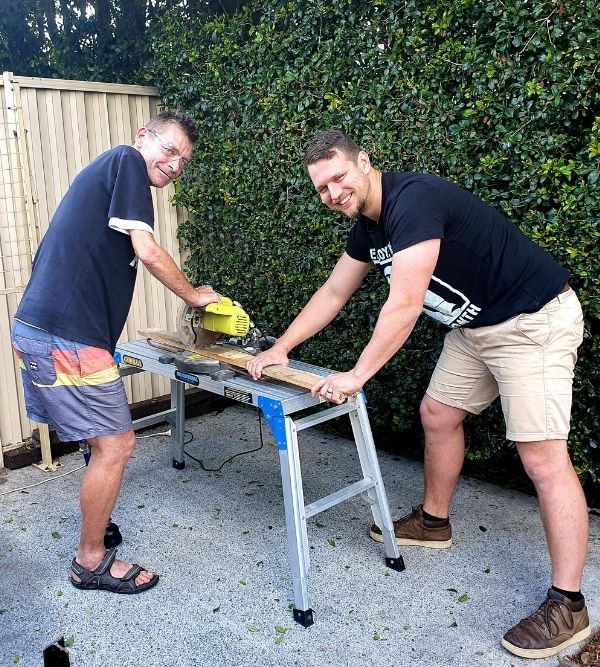 What Connect4U Australia offers
Your Connect4U Australia Support Coordinator or Recovery Coach can assist you to explore your goals, identify reasonable and necessary supports you might need to achieve them, and help you turn your plans into action.
Whether you need assistance at home, want to become more involved in community activities, access different supports if your circumstances change or you are working on developing your next NDIS plan, your Connect4U Australia Support Coordinator or Recovery Coach can help you.
We are here to help
Your NDIS plan is about you having choice and control – and sometimes that is just about having someone to go through things with. Read our brochure for more information about how support coordination can help you make the most of your NDIS plan.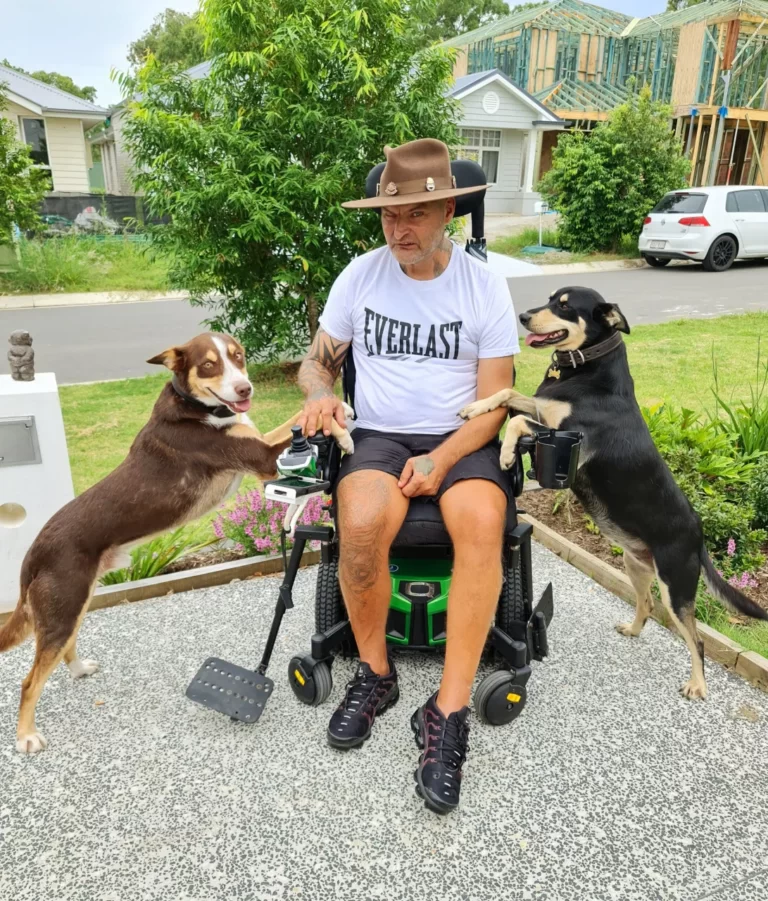 Your NDIS Journey
The NDIS can be tricky to navigate. Understanding your NDIS journey with a Support Coordinator helps participants and their families with organising services, tracking funds and communication with stakeholders.
To find out more on what to expect on your journey with us play our video.
ABN 26 641 289 054
Ndis provider # 4050074702.
We are NDIS registered to provide Level 2 Support Coordination and Level 3 Specialist Support Coordination across Australia.
Contact Information
PO Box 4408 Forest Lake, QLD, 4078
Privacy Policy
Terms and Conditions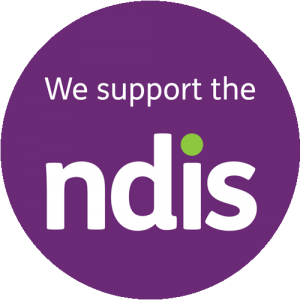 Copyright © 2022 - Connect4U Australia Pty Ltd
Site built by 11Past11Studio
+1300 171 533
[email protected]

Meet Our Team
Together, we can journey together and reach your goals.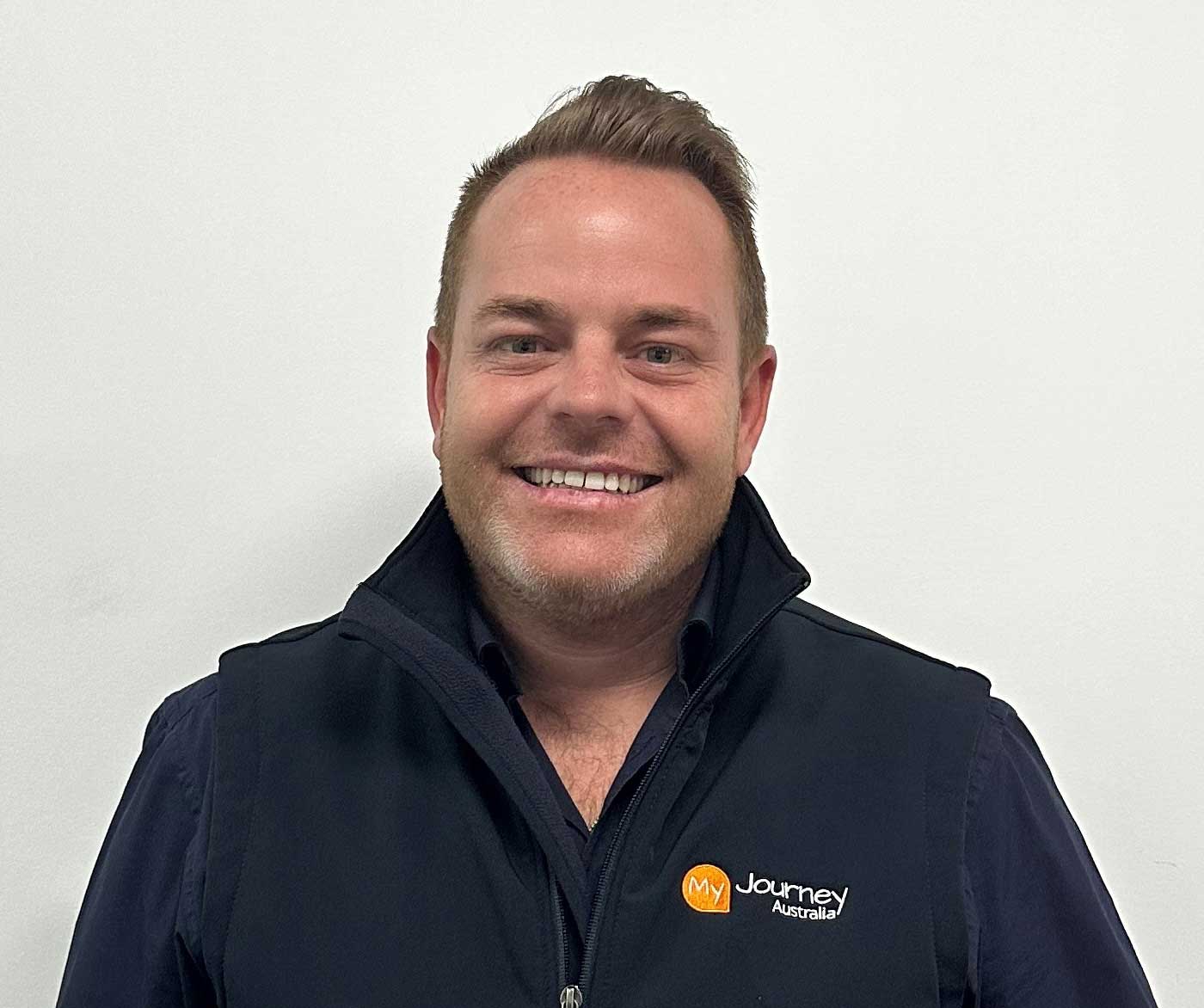 JOURNEY AUSTRALIA
HOME NDIS Services NDIS Referral Form
Meet The Team Join The Team
Complaints Policy Complaints Form Privacy Policy
Email: [email protected] Address: PO Box 26 Glenfield NSW 2167 Phone: 1300 171 533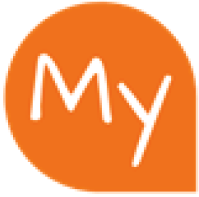 NDIS SERVICES
NDIS REFERRAL FORM
MEET THE TEAM
JOIN OUR TEAM
My Support Coordinator
Why is Support Coordination important?
Because it enables persons with special needs or disabilities to obtain the support they require, support coordination is crucial. It serves as a roadmap, making it simpler for people to comprehend their alternatives and choose a course of action. Additionally, support coordinators assist in planning various services and guarantee that they align with the client's objectives. This coordination makes life better by giving individuals more independence and the chance to be part of their community.
How our NDIS Support Coordinators Helps You?
The goal of our MySC (My Support Coordination) NDIS Support Coordinators is to help you navigate the National Disability Insurance Scheme (NDIS) and locate the support you need. Here's how they can assist you:
Understanding your NDIS plan:
You will work closely with our support coordinators to comprehend your NDIS plan and its funding. They will clarify the many services and supports that are accessible to you and make sure that you comprehend the objectives and financial constraints of your plan.
Developing a support plan:
Together, you and our team will create a unique support strategy that fits your objectives and aspirations. They will aid you in choosing the services and suppliers that best meet your requirements, preferences, and financial constraints.
Connecting you with service providers:
Our Support Coordinators have extensive networks and knowledge of local service providers. They will connect you with the right providers and help you navigate the process of engaging with them, ensuring you receive high-quality support that meets your requirements.
Coordination and ongoing support:
Your journey with the NDIS will continue to be supported by our staff. They will keep tabs on your development, assist you with budget management, and modify your support strategy as necessary. They will also help with any problems or difficulties that may come up, offering direction and support to make sure your requirements are addressed.
What makes Mysc the best choice for support coordinators?
MySC (My Support Coordination) stands out as a leading choice for support coordinators due to the following reasons:
Expertise and Experience:
MySC employs a group of support coordinators with a wealth of expertise and knowledge of the NDIS and the disability support industry. They are skilled at negotiating the system's complexity and will make sure you get the finest assistance available.
Client-Centered Approach:
MySC prioritises the individual needs and goals of each client. Their support coordinators work closely with you to understand your unique requirements, preferences, and aspirations. They tailor their services to match your specific needs, ensuring a personalised and client-centered approach.
Extensive Provider Network:
MySC has established strong relationships with a wide network of service providers. They have a comprehensive understanding of the available options and can connect you with high-quality providers who align with your support requirements, ensuring you have access to the best possible services.
Ongoing Support and Advocacy:
MySC provides continuous support throughout your NDIS journey. Your plan can be managed, difficulties can be solved, and your needs can be promoted by their support coordinators. They are devoted to ensuring that you have the support and self-assurance required for success.
Commitment to Excellence:
In many different industries, MySC has amassed a substantial network of service suppliers. They can bring you in touch with these providers through their strong connections so you can locate the ones who can most effectively suit your needs. You can use the many top-notch supports and services that are now at your disposal to help you achieve your goals.
Benefits of Mysc Support Coordinator?
There are several benefits to choosing MySC (My Support Coordination) as your support coordinator:
Personalised Approach:
MySC takes a personalised approach to support coordination. Their coordinators consult with you frequently to learn about your particular requirements, objectives, and preferences. They will customise their support services to fit your unique needs, making sure you get the supports and services that are in line with your expectations.
Access to a Network of Providers:
In many different industries, MySC has amassed a substantial network of service suppliers. They have solid connections with these suppliers and can put you in touch with them to find the ones who can best meet your demands. You can use the numerous high-quality services and supports that are now available to you to aid in achieving your objectives.
Advocacy and Support:
MySC support coordinators are your advocates. They will put forth endless effort on your behalf to meet your demands and make sure that you are noticed. They will provide continuing support and advocacy throughout your NDIS experience, helping you to resolve any concerns or challenges that may come up.
Efficient and Streamlined Coordination:
MySC supports coordinators excel in coordinating and managing your support. They will speed up the process by helping you with service coordination, budget management, and plan implementation. This guarantees a quick and easy process, saving you time and effort as you navigate the intricate system.
Empowerment and Independence:
By choosing MySC as your support coordinator, you will be empowered to take control of your NDIS journey. Their coordinators will help you improve your capacity for self-advocacy and judgment. They are designed to support your increased independence and give you the tools you need to effectively engage in your community.
Share your love
Related posts.
Leave a Comment Cancel Reply
Your email address will not be published. Required fields are marked *
Save my name, email, and website in this browser for the next time I comment.
For a free consultation : 1300 514 229 ,  0478 630 313
Client Portal
For a free consultation : 0478 630 313 [email protected]
A guide to Support Coordination
What is a support coordination.
The support coordinator plays a vital role within the National Disability Insurance Scheme (NDIS). It is important for people involved in an NDIS plan to consider having a support coordinator working alongside them, managing support services, and supporting them in their life.   Think of a support coordinator as a kind of personal NDIS assistant . They are there to help you with your journey through the NDIS and work directly for you.   The role of a support coordinator does not replace the functions of a career, parent, family member, or another support worker. Every person has a unique situation and will need additional assistance depending on their circumstances.  Support coordinators are your first point of contact when submitting paperwork or addressing concerns you have about your NDIS plan. 
Connect you with support and community services
Help you navigate through the different services of the NDIS
Create and manage your NDIS care plan
Develop participants to enjoy greater choice and control of their NDIS
Have conversations with you, your family and carers about your goals
Assign supports and makes appointments
Increase your community participation
Undertake risk management
How do I get Support Coordination in my NDIS Plan?
A support coordinator is an NDIS funded support, and as such, a participant much shows that a support coordinator is a "reasonable and necessary" request. Ideally, you will be able to request a support coordinator from the time you first contact an NDIS Planner. Support coordinators are standard support, but not everyone is entitled to receive funding for it. 
Typical scenarios where a support coordinator will be approved is when: 
You are new to the NDIS
Your support network (family, friends, careers) are not immediately available or have limited capacity
You have a complicated set of needs
You require a large amount of funding
You are in a transitionary period of your life (moving house, starting a new job)
As always, if you are unsure of your eligibility for a support coordinator, speak to your NDIS Planner to see if it would be a good idea for you.
How can a Registered/Unregistered NDIS support coordinatorhelp me?
The NDIS can seem a little overwhelming at times. There are many different services and supports available and navigating it all can be a bit much. A support coordinator aims to help you with this and more.  A support coordinator can help link you to your community by building relationships with individuals and services in your vicinity and providing them with information about you and your interests.
A Registered/Unregistered NDIS support coordinator will be able to help you with:
Creating your NDIS care plan, including providing advice towards ensuring it meets NDIS requirements
Choosing a support(service) provider that best suits you and the support you need
Specialized services such as speech therapy or nurse visits
Advocacy to help navigate the challenges of the NDIS
Connecting with mainstream services in your local area (such as your doctor, education institutes)
Working with you when needed to make sure your plan is working
Allocating funding to your supports
Negotiating with supports to ensure you get the most out of your NDIS funding. 
What are the different types of support coordination funded supports?
Because everyone is different, there are also different levels of support coordination in your NDIS plan.  There are three tiers of support coordination available depending on how much or little assistance you'd like:
Support Connection
Support Coordination
Specialist Support Coordination
2. Support Coordination:
1. support connection:.
A short-term version of support coordination is designed to help NDIS participants connect with the right support services available. This means that assistance will be provided in a non-judgmental way to help to identify what kind of support or assistance is most appropriate. They'll also help the participant connect with informal supports in the community and ultimately get the most out of your funding through careful support consideration. 
This level of support builds upon a participant's capacity within the NDIS and focuses on assessing and coordinating supports. The purpose of this level is to ensure that participants can access and utilize appropriate community and individual services (e.g. medication, occupational therapies, and assistive technology). The support coordinator will liaise with other professionals and informal supports to help the participant connect with the proper support for their needs.
This level of support also includes the participant's coaching to develop personal relationships within their network better. By encouraging more significant interaction and building communication and resilience, a participant gains greater self-fulfillment.
Other support coordination tasks can include
Delivering reports to the NDIS about goal and funding progress
Navigate NDIS Service Providers
Building more confidence with the participant
Navigating the complex web of NDIS supports and services
Maintaining records and essential paperwork
Preventing crisis scenarios and mitigating risks
3. Specialist Support Coordination:
This level of support coordination applies to participants who have very complex care needs, have a high level of risk, and require a specialist that understands their unique situation. By taking a specialist approach to this level of coordination, the participant can have all of the benefits of expertise and consistency, both of which are vitally important when making decisions about supports in clinical services and complex care scenarios. 
Specialist support coordinators will take a holistic approach to design a participant care plan, taking in all factors that may impact them on their NDIS journey. This includes setting goals and planning for budgeting and long-term planning, coordinating with people in your life, and assessing the roles of supports, family members, and the community. 
A specialist support coordinator usually conducts an intensive assessment of a participant's needs and develops a highly customized, specialized care plan that comprises all stakeholders. However, once the evaluations have been conducted and a plan developed, it's usually referred to another support coordinator or family member to manage. Meaning the participant will only consult with the specialist when necessary and they aren't always involved in the day-to-day.
Other factors a specialist support coordinator may take care of are
Reporting to the NDIS on the outcome and being consulted at plan reviews
Work with the participant to plan and identify the most appropriate supports
Working with multiple stakeholders to establish a complex care plan
Help the participant build resilience and greater choice and control
Monitoring service delivery and ensuring supports are implemented as intended
Difference between support coordination and specialist support coordination?
Although there are many similarities between a support coordinator and a specialist support coordinator, they are also quite different. The main difference between the two is that a specialist support coordinator will be a specialist in a given field directly related to the participant's requirements. Examples of this might be an occupational therapist, speech pathologist, psychologist, or physiotherapist. 
A specialist coordinator is usually only needed when a participant has highly complex needs and requires expert knowledge in specific areas. While a support coordinator will have a range of expertise in helping participants manage their care plans and implementing support, they aren't a specialist in one field. 
How to choose NDIS support coordinators?
A support coordinator is a pivotal piece of the NDIS puzzle and is essential to ensuring you get the most out of your funding and reach your goals. So it is necessary to be prepared when looking for a support coordinator.  Here are some tips on the qualities of NDIS support coordinators or what you should look out for, questions to ask, and how to make the right decision. 
Before you start looking for an NDIS support coordinator , ask yourself what you want from a support coordinator. Do you want one that is trained, experienced, and has a good understanding of the NDIS ? Will you need training from this person? Do you want someone who will advocate for you to ensure your voice is heard? 
These are important questions to answer before embarking on a search. You can make a list of what your priorities are and then start looking at the possible candidates.
Some factors to consider might be
Working Together
How important is it to you that you and your support coordinator work well together? If it is important, consider meeting them face-to-face and discussing exactly what your relationship will look like.
Experience in your local community
Having a support coordinator with good knowledge of your local area will make it easier to gain information and learn about local services.
Specialist Services
You may need a specific service, for example, a sign language interpreter service or families with complex needs. Consider checking whether your support coordinator has experience working with these types of services.
Objectivity
Will the support worker be willing to act impartially in the best interests of the participant? Often a support worker will be part of an organization that also provides other supports. This, of course, can be great if they have good relationships and know them well, but in some cases, you may be better served by a support worker from another organization.
Choice and Control
As an NDIS participant, you always have the choice to change your support coordinator. It is essential to make sure you will be allowed to choose someone else if you are unhappy with your current support coordinator.
developing links plan manager , financial intermediary plan manager melbourne ndis , how to become a registered ndis plan manager , independent support management , ndis plan manager in western australia , ndis planning meeting tips , ndis registered plan management provider , priority plan management in perth , psychosocial recovery coaching ndis in australia , simple plan manager perth
YOUR TRUSTED LOCAL
Ndis plan manager, talk to our expert plan manager today for all your ndis requirement., accessibility, accessibility modes, online dictionary, readable experience, accessibility statement.
mcpm.net.au
November 6, 2023
Compliance status
Screen-reader and keyboard navigation.
Screen-reader optimization: we run a background process that learns the website's components from top to bottom, to ensure ongoing compliance even when updating the website. In this process, we provide screen-readers with meaningful data using the ARIA set of attributes. For example, we provide accurate form labels; descriptions for actionable icons (social media icons, search icons, cart icons, etc.); validation guidance for form inputs; element roles such as buttons, menus, modal dialogues (popups), and others. Additionally, the background process scans all of the website's images and provides an accurate and meaningful image-object-recognition-based description as an ALT (alternate text) tag for images that are not described. It will also extract texts that are embedded within the image, using an OCR (optical character recognition) technology. To turn on screen-reader adjustments at any time, users need only to press the Alt+1 keyboard combination. Screen-reader users also get automatic announcements to turn the Screen-reader mode on as soon as they enter the website.These adjustments are compatible with all popular screen readers, including JAWS and NVDA.
Keyboard navigation optimization: The background process also adjusts the website's HTML, and adds various behaviors using JavaScript code to make the website operable by the keyboard. This includes the ability to navigate the website using the Tab and Shift+Tab keys, operate dropdowns with the arrow keys, close them with Esc, trigger buttons and links using the Enter key, navigate between radio and checkbox elements using the arrow keys, and fill them in with the Spacebar or Enter key.Additionally, keyboard users will find quick-navigation and content-skip menus, available at any time by clicking Alt+1, or as the first elements of the site while navigating with the keyboard. The background process also handles triggered popups by moving the keyboard focus towards them as soon as they appear, and not allow the focus drift outside of it.Users can also use shortcuts such as "M" (menus), "H" (headings), "F" (forms), "B" (buttons), and "G" (graphics) to jump to specific elements.
Disability profiles supported in our website
Epilepsy Safe Mode: this profile enables people with epilepsy to use the website safely by eliminating the risk of seizures that result from flashing or blinking animations and risky color combinations.
Visually Impaired Mode: this mode adjusts the website for the convenience of users with visual impairments such as Degrading Eyesight, Tunnel Vision, Cataract, Glaucoma, and others.
Cognitive Disability Mode: this mode provides different assistive options to help users with cognitive impairments such as Dyslexia, Autism, CVA, and others, to focus on the essential elements of the website more easily.
ADHD Friendly Mode: this mode helps users with ADHD and Neurodevelopmental disorders to read, browse, and focus on the main website elements more easily while significantly reducing distractions.
Blindness Mode: this mode configures the website to be compatible with screen-readers such as JAWS, NVDA, VoiceOver, and TalkBack. A screen-reader is software for blind users that is installed on a computer and smartphone, and websites must be compatible with it.
Keyboard Navigation Profile (Motor-Impaired): this profile enables motor-impaired persons to operate the website using the keyboard Tab, Shift+Tab, and the Enter keys. Users can also use shortcuts such as "M" (menus), "H" (headings), "F" (forms), "B" (buttons), and "G" (graphics) to jump to specific elements.
Additional UI, design, and readability adjustments
Font adjustments – users, can increase and decrease its size, change its family (type), adjust the spacing, alignment, line height, and more.
Color adjustments – users can select various color contrast profiles such as light, dark, inverted, and monochrome. Additionally, users can swap color schemes of titles, texts, and backgrounds, with over 7 different coloring options.
Animations – epileptic users can stop all running animations with the click of a button. Animations controlled by the interface include videos, GIFs, and CSS flashing transitions.
Content highlighting – users can choose to emphasize important elements such as links and titles. They can also choose to highlight focused or hovered elements only.
Audio muting – users with hearing devices may experience headaches or other issues due to automatic audio playing. This option lets users mute the entire website instantly.
Cognitive disorders – we utilize a search engine that is linked to Wikipedia and Wiktionary, allowing people with cognitive disorders to decipher meanings of phrases, initials, slang, and others.
Additional functions – we provide users the option to change cursor color and size, use a printing mode, enable a virtual keyboard, and many other functions.
Browser and assistive technology compatibility
Notes, comments, and feedback, ndis service provider, please contact my care plan manager to get your client portal login details.
What we do at my Support Circle?
My Support Circle provides Support Coordination and Specialised Support Coordination services within Sydney. Based in the Hill's district, we are a mobile service, happy to travel and love utilising technology to service participants near and far. We're committed to providing services that empower people to identify their goals in life, build their understanding of NDIS, exercise choice and control and ultimately live your best life.
Connect with likeminded people and services to create your circle and achieve the life goals you have always dreamed of. This could be seeing friends and family more, using equipment and technology to increase independence, maintaining your employment or exploring hobbies that interest you and light up your soul.
We work with YOU and trusted providers to find supports and services that are committed to you and your NDIS journey. My Support Circle is dedicated to providing individual support that truly meets YOUR need.
We would love to be given the opportunity to become part of your circle.
What is Support coordination?
Support connection.
Support Connection aims to build your confidence in coordinating your plan, connecting you with services and supports within your community and get you started on your NDIS journey.
Support connection is a time limited service that aims to support you to independently continue on your journey.
support coordination
Support Coordination aims to build your confidence in understanding your plan, connecting, and linking you with services and supports within your community, essentially building your circle!
Support Coordination is usually funded for participants who have complex circumstances or multiple service systems to navigate.
SPECIALISED SUPPORT COORDINATON
Specialised Support Coordination is short term, intensive support for participants who have extremely complex support needs or are in high risk, complex environments. Specialised Support Coordination offers all of the supports included in Support Coordination as well as addressing the complexities that require Specialised Support Coordination

DISCOVER YOUR WORLD YOUR WAY
Unique small group adventures and curated private travel itineraries
Call Anna at 1-800-978-0544
Exclusive Groups & Tours
Some of our most popular departing groups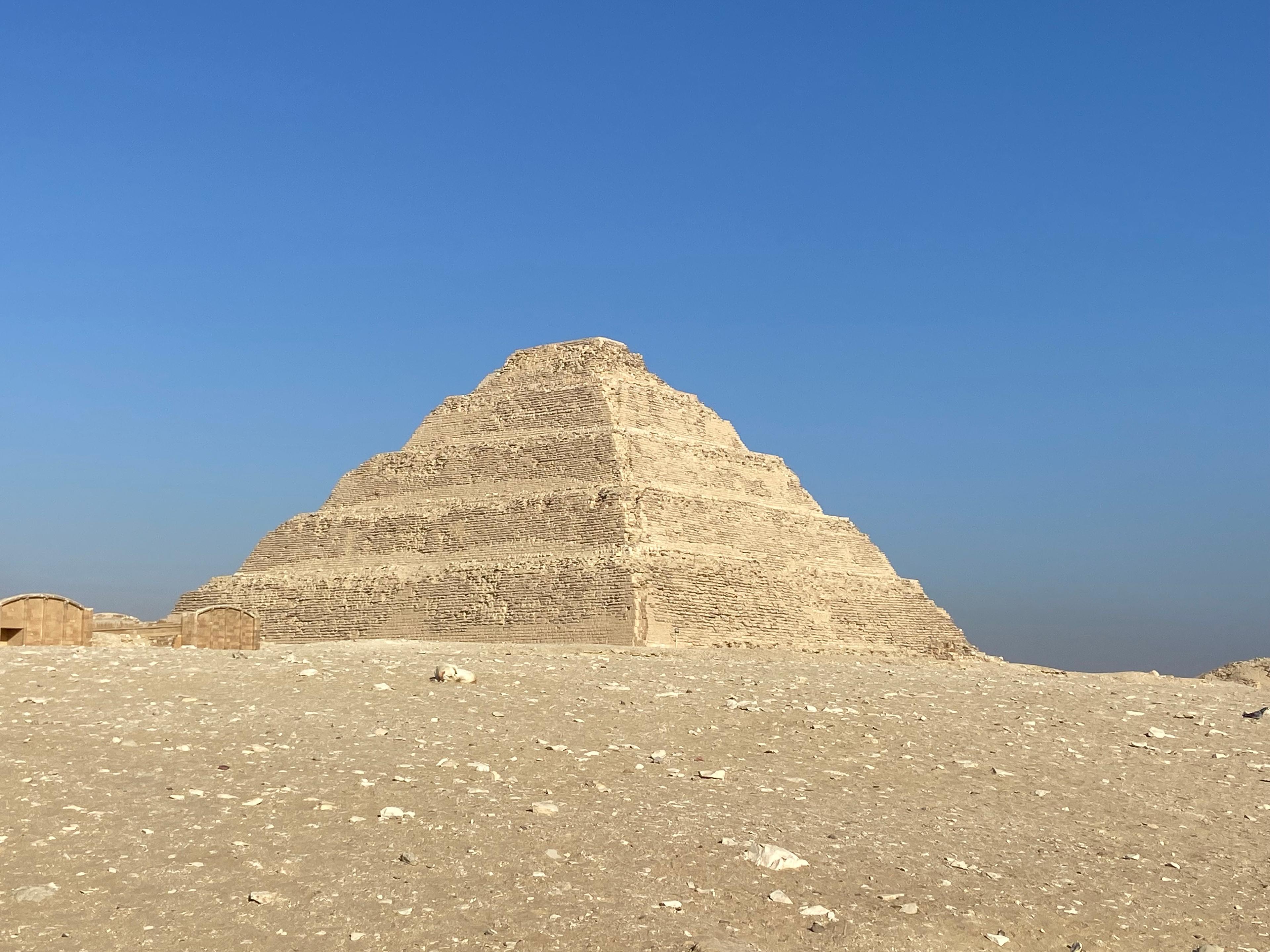 Giza and Beyond in Depth - with Canadian Egyptologist Gayle Gibson

Explore Egypt with Egyptology Scholars Steven and Robin

Pyramids & Temples Alive – with Laura Ranieri Roy!
Your trusted travel team.
It doesn't matter where you go, it's who is beside you.
"Intrepid explorers, globetrotters & cosmopolitan cultural travelers: let me share my passion for world travel and create your dream adventure!"-Anna MacKay Hi, I'm Anna MacKay, owner of Your Journey, an award-winning travel agency based on Vancouver Island, British Columbia. For more than 30 years I have been taking small groups to soul-stirring, small group adventures across the globe. I also draw on my rich travel experiences to custom-design dream itineraries to fulfill the travel fantasies of savvy travelers like you, who want to see their favourite corner of the world in their own particular way. After all, it's your journey.
Popular Travel Experiences
Some of our most popular travel categories

Expert-Led Ancient History Adventures

Safari & Wildlife Tours

Trekking Adventures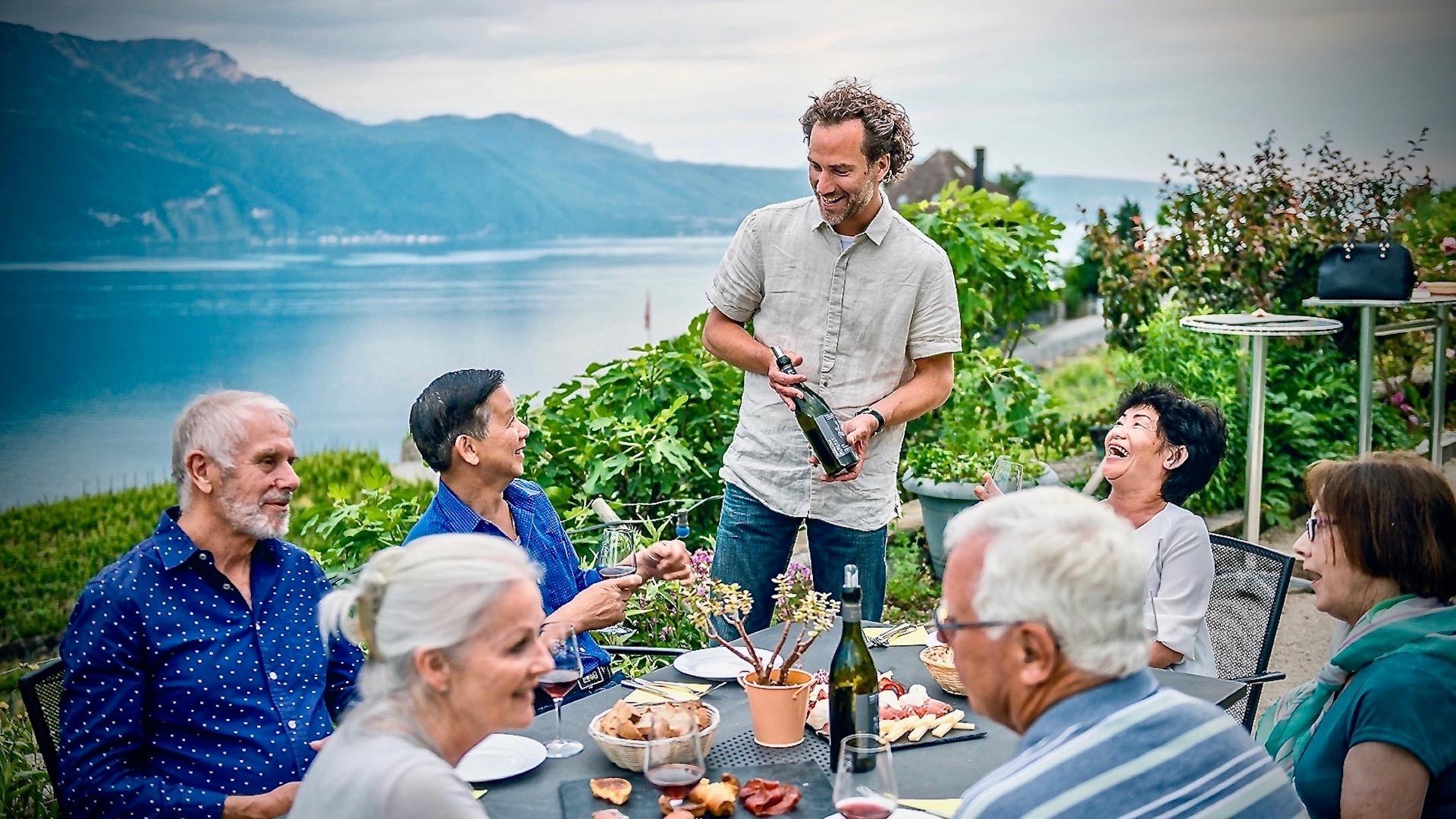 Escorted Tours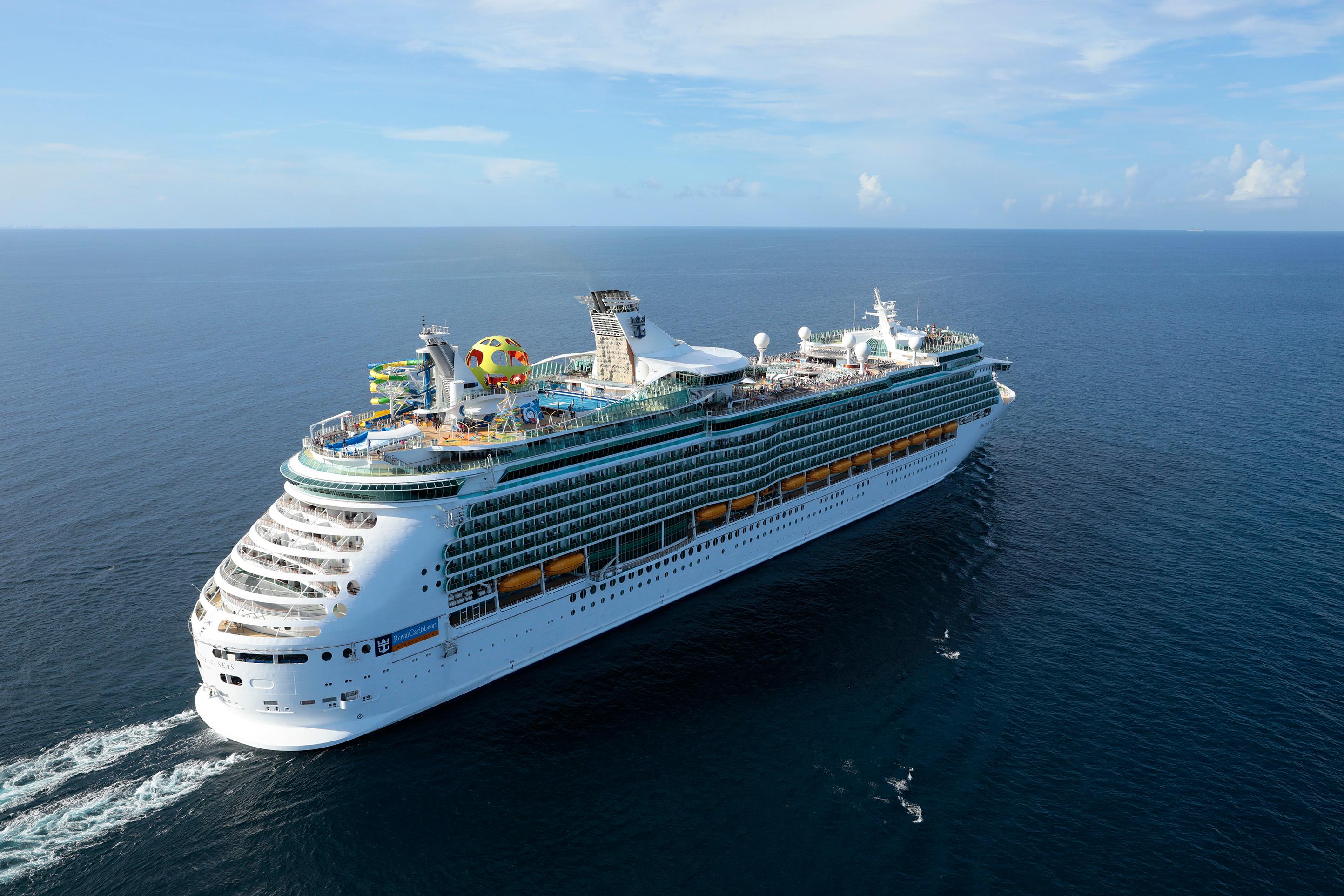 Ocean Cruises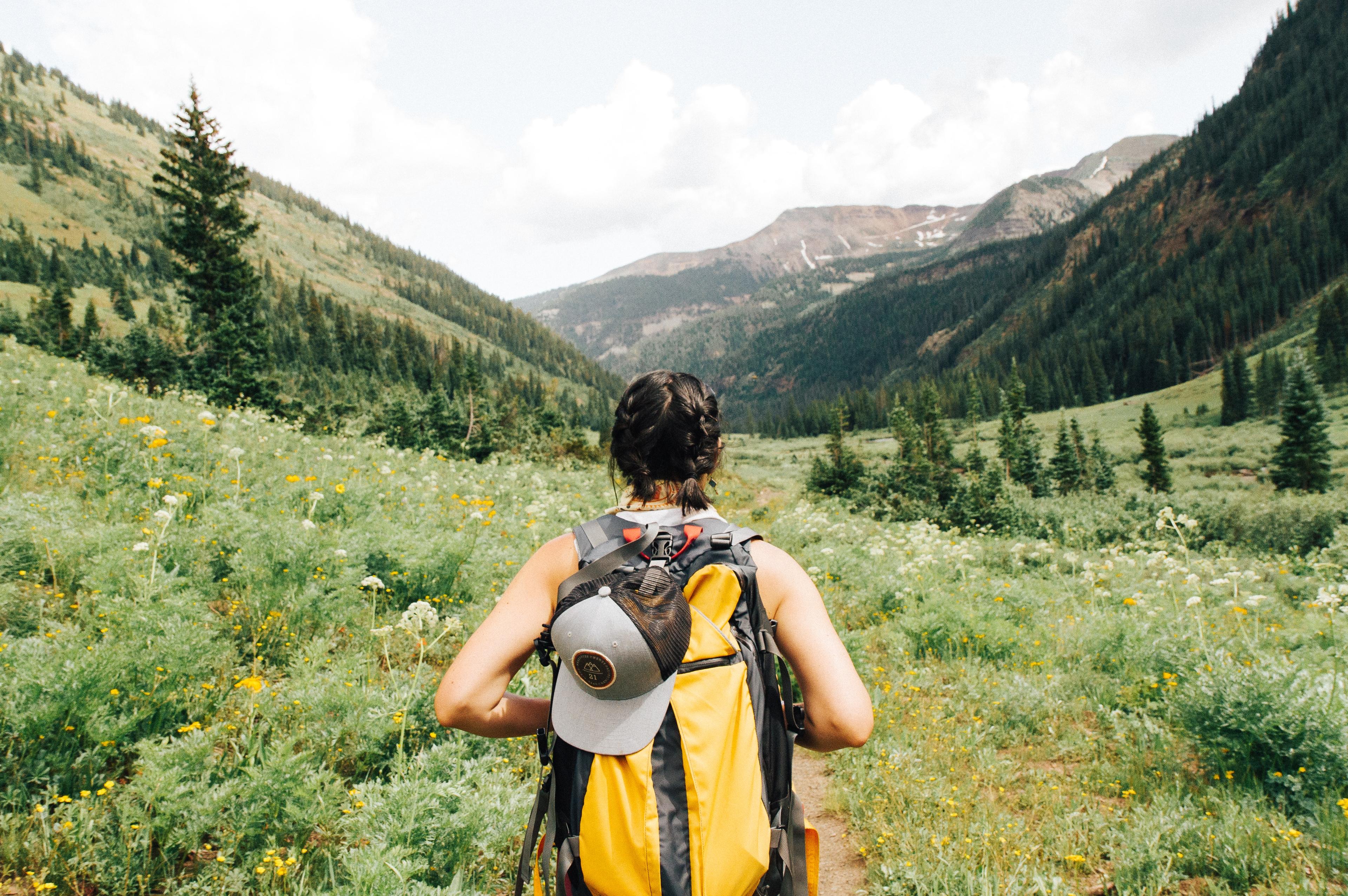 Featured Promotions
The best deals happening now. Act fast, they won't last long!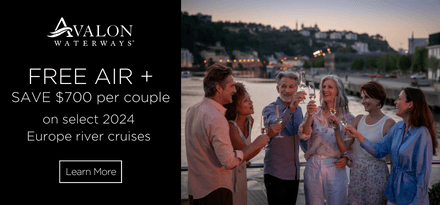 Family Adventure Time!
Book Now and Kids Sail Free, Plus Grandparents Save 10% on Select Sailings | Offer Expires December 30, 2023

Cruising Elevated
See the grandeur of Germany on a European river cruise through its most picturesque destinations along the Mai...

Just South of Ordinary
The Galapagos Islands are home to some of the world's most fascinating animal life. When you embark on Avalon'...

Your Days, Your Way. Choice Touring by Globus
From tapas to toe-tapping, and from wine to winding, bending walks through history our complimentary YourChoic...
Stars of the Mediterranean!
Choose From: $400 CAD Per Person Air Credit OR $400 CAD Per Cabin Onboard Credit Plus Pre-Paid Gratuities | Of...

Save 25% on the Northwest Passage Expeditions!
Save 25% on 2024 Into the Northwest Passage Expeditions! | Offer Expires November 25, 2023
Travel Blogs, Tips & Stories
Find inspiration for your next vacation of a lifetime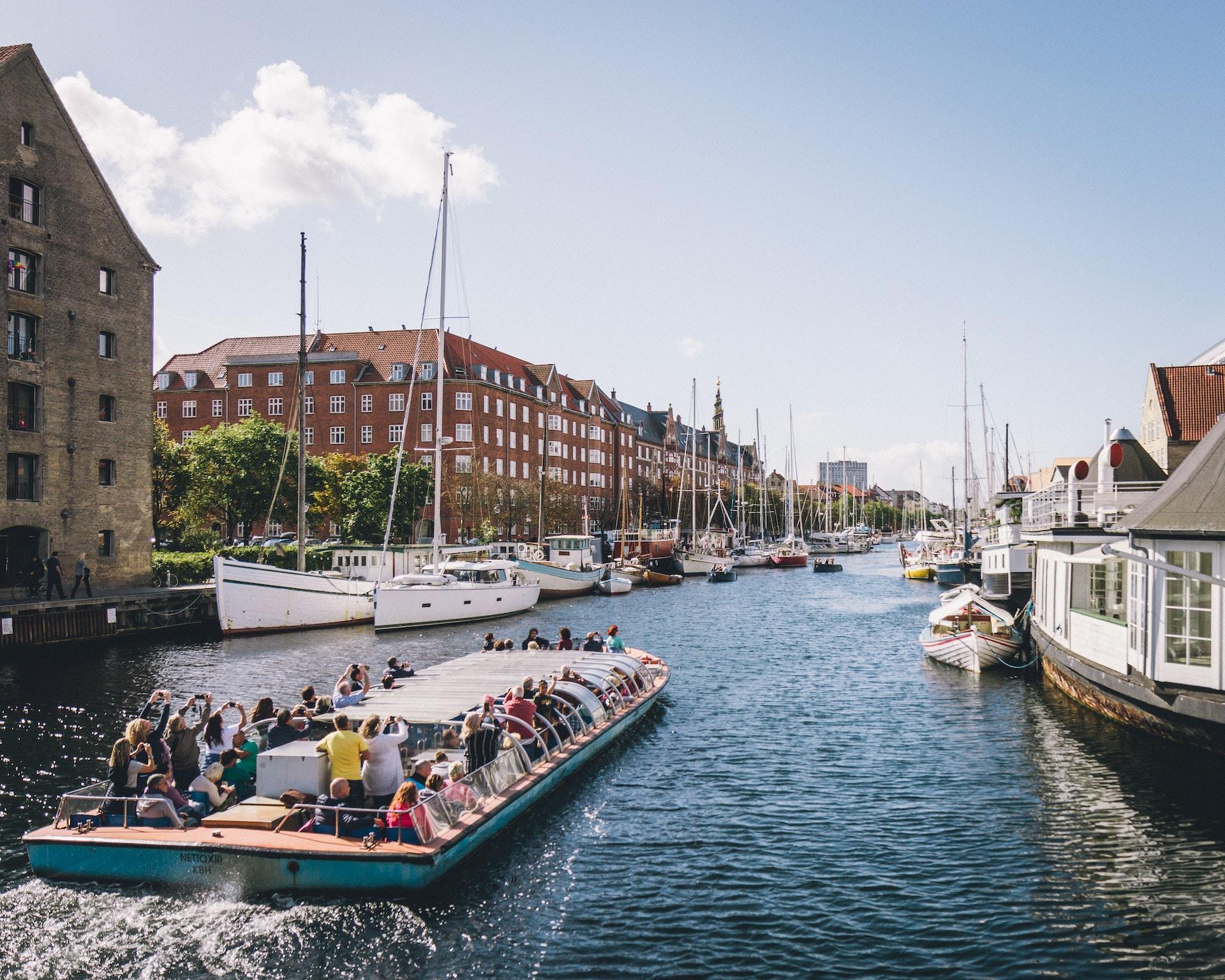 Savour the Flavours of Europe

5 Reasons to Solo Travel After 50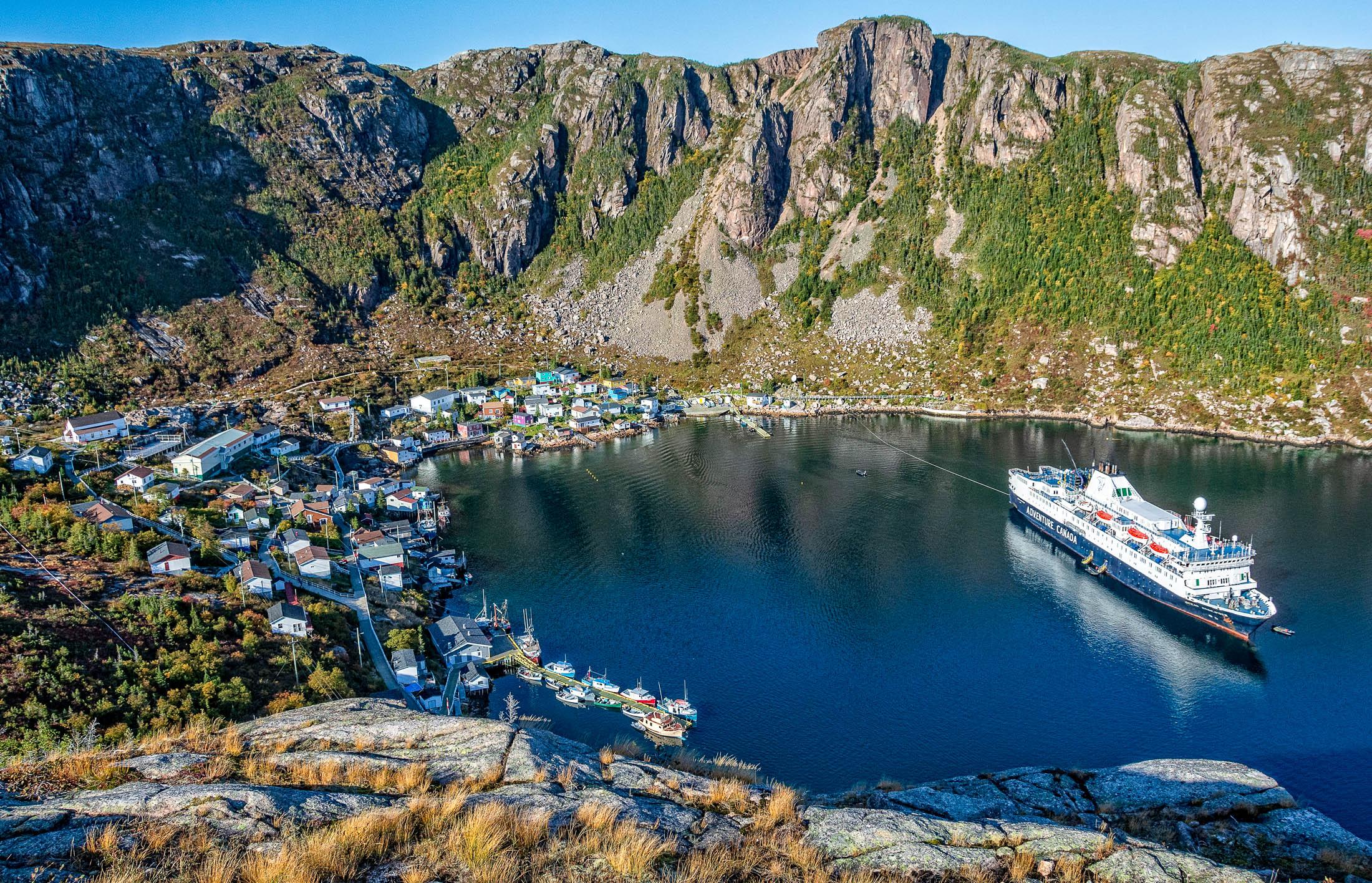 Exploring Newfoundland and Labrador
Get Amazing Offers & Save Big
Get the best travel deals & specials delivered directly to your inbox. Sign up to receive incredible offers on cruises, adventures, all-inclusives, coach tours, family vacations and holidays of a lifetime.
Award Winning Magazines
Click the magazine cover of your choice to read more.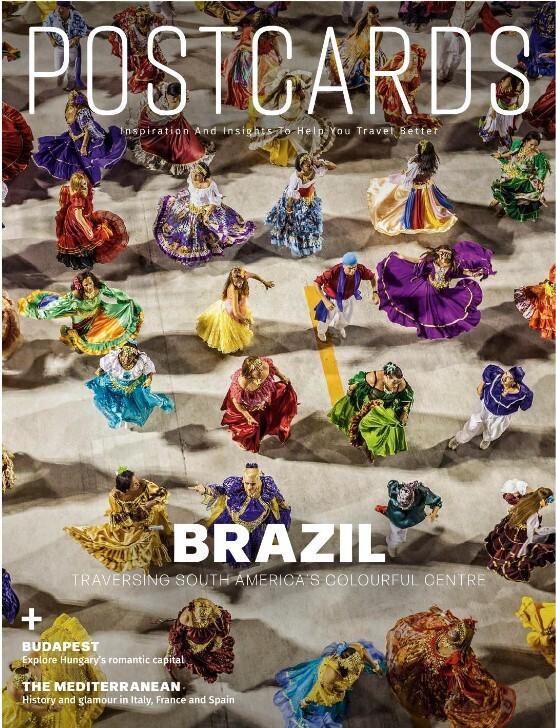 Client Testimonials
Don't take our word for it. Here is what our clients have to say
Trip of a lifetime! The animals, the birds, the guides all fantastic. Anna has organized several trips for us but this one was exceptional. The tour... Read More
"I can't thank Anna &... Read More
Proud Partnership With