Road to California Northern Island Quilt Cruise Benefiting the International Quilt Museum
July 6-20, 2024 Round trip from Rotterdam
With teachers Sue Spargo, Janice Gunner, Liza Lucy and Illaria Padovani
Together with Road to California and the International Quilt Museum, we are sailing for the Northern Isles on this amazing Holland America Northern Isles cruise.   We have an amazing group of teachers including Sue Spargo, Janice Gunner, Liza Lucy and Ilaria Padovani. Each has been working on projects for our cruise and their workshops are outstanding!  
Cruise Pricing for this 18 Day Tropical adventure begins at: 
From $2599.00/double occupancy   
"I think your cruises are the best! I've just finished #5 and certainly plan to sign up for more.  Keep them coming Deb."
"Thank you Deb for all of your work putting this amazing cruise together.  Once we were onboard I realized the amount of work that went into the that week, wow!  I appreciate all you've done and your efforts to making this a cruise I will never forget."
"A big thank you for making my dream of a Hawaii Cruise come true, it was fabulous. I will be coming with you again."
"Deb takes care of you...either she or one of her staff (who are also quilters) are eager to be helpful.  I had a great time and met many new friends."
"I did not want this to end, it was just perfect!"
"Deb, thanks so much for the incredible cruise. It was my first with you and won't be my last."
"I can't believe the fun I had on this cruise! The classes were great and the personal attention from your staff could not have been better."
"I did not know what to expect, but this exceeded anything I could have thought. I'll be coming again."
"There's no such thing as too much quilting fun. Thanks Deb."
"Who knew quilting on a ship could be such a wonderful experience, I even got a great deal on a new sewing machine. Thanks for putting this together Deb, I can hardly wait for next time."
Our Instructors
About Our Ship
Travel protection.
We have tailored a very special 2024 Northern European cruise adventure. The best part is that this cruise benefits the International Quilt Museum in Lincoln, NE. Along with our sponsor, Road to California, we invite you to join us as we sail from Rotterdam to fantastical towns in Norway, Iceland and Scotland. What an amazing opportunity to see a beautiful part of the world among quilters while you learn new and creative quilting skills as you make friends in our fun-loving group. We have planned our cruise during the best and most breathtaking part of the summer when days are very long and the sun is bright.
In addition to this wonderful journey, enjoy everything this cruise has to offer with the talent of our amazing teachers: Janice Gunner, Liza Lucy, Sue Spargo and Ilaria Padovani.
Join us as we sail on Holland America's newest Pinnacle class ship, the Rotterdam. Of course, non-quilters are more than welcome to join us. We have spouses join us on every cruise so don't hesitate to bring a companion or even your entire family as onboard or in port, there will be something for every interest. This is one cruise the entire family will enjoy.
Our ports of call:
Rotterdam: – The Netherlands' second-largest city and Europe's busiest port is home to some of the 20th and 21st centuries' most important architectural feats, which is particularly impressive when you consider that nearly all of Rotterdam was razed to the ground during World War II. Sometimes referred to as "Manhattan-on-the-Maas," the city lives up to its reputation as a forward-looking metropolis with fascinating design and some of the Netherlands' finest museums and most trendy shops.
Lerwick, Shetland Islands, United Kingdom: A tender is required for this port, there maybe limited wheelchair access. Although part of the United Kingdom, Shetland's roots are as much Norse as Scottish. This is reflected in the archipelago's many archaeological sites, cultural events and a unique dialect that borrows heavily from Old Norse. Throughout its long history, Shetland's heritage of fishing and textile production has lived on. Tradition also drives the islands' many festivals.
Akureyri, Iceland: Often described as the capital of north Iceland, the country's second-largest city is both vibrant and pretty, and serves as an ideal hub for exploring the incredible landscape that surrounds it. From here it's possible to explore some of the country's most memorable landscapes, starting with Akureyri's own fjord, Eyjafjörður, where you'll find several museums (including the Icelandic Folk and Outsider Art Museum), fishing villages like Grenivík and plenty of dramatic mountain scenery.
Isafjordur, Iceland: A tender is required for this port, there maybe limited wheelchair access. Bordered on three sides by dramatic mountains that form a natural harbor, the idyllic town of Ísafjörður—population 2,600—serves as a charming exploration hub for the surrounding Westfjords peninsula. Settled since the 16th century, and traditionally dependent on fishing as its main source of income, its streets are today lined with old wooden houses interspersed with occasional shops, restaurants and cafés. Despite its low-key atmosphere, Ísafjörður offers plenty to do, from visiting local museums and enjoying a game of golf, to hiking, biking and kayaking around the town and harbor.
Reykjavik, Iceland: With geothermal water pumping through its veins and a staggering backdrop of gnarly lava fields, majestic glaciers and rainbow-colored houses, Reykjavík is famous for its natural wonders and dramatic scenery. But what is less well known is that the diminutive Icelandic city has cultural offerings to rival many destinations twice its size. A thriving food scene showcases traditional Nordic cuisine, as well as modern and international trends, and the city's creative output is in high gear with internationally acclaimed designers, musicians and artists.
Stornoway, Isle of Lewis, Scotland, United Kingdom: Inhabited for more than 6,000 years, the Isle of Lewis has a rich history and rugged beauty. Explore the islands varied scenery from fjord-like lochs and dramatic sea-cliffs to barren peat moors and romantic heather covered uplands; marvel at the mysterious Standing Stones at Callanish, the most remarkable piece of antiquity in the Western Isles; and shop for famous Harris Tweed, hand-woven and uniquely dyed using indigenous plants.
Edinburgh, Scotland, United Kingdom: Edinburgh is Scotland's compact, hilly capital. It has a medieval Old Town and elegant Georgian New Town with gardens and neoclassical buildings. Looming over the city is Edinburgh Castle, home to Scotland's crown jewels and the Stone of Destiny, used in the coronation of Scottish rulers.
It's important to know who you're going with. Why travel with us? Read more right here .
The Northern Isles Quilt Cruise Itinerary
Thingsto know.
As per our terms and conditions, please do not make your air arrangements until this cruise is announced as a GO.
When you are planning your air travel, please plan your arrival in Rotterdam no later than 12 noon on July 6 and your departure not before 12 noon on July 20
Flights to Amsterdam with transfers or a car to Rotterdam MAY be less expensive and easier than flying to Rotterdam directly. There are very few flight choices to Rotterdam from the USA/Canada.
You will receive your booking number when your booking has been paid in full on the due date provided. If you pay before this date, we are not notified as wetravel.com is not our website but a booking and payment source only. Please let us know if you have paid in full.
Class requests will be sent to every booked quilter at the same time in March. We cannot hold class space.
Due to unexpected circumstances, this itinerary may change at any time. World of Quilts Travel, Deb Roberts Tours is NOT RESPONSIBLE for changes made by Holland America that might affect the itinerary. Changes do not negate your responsibility once you have booked.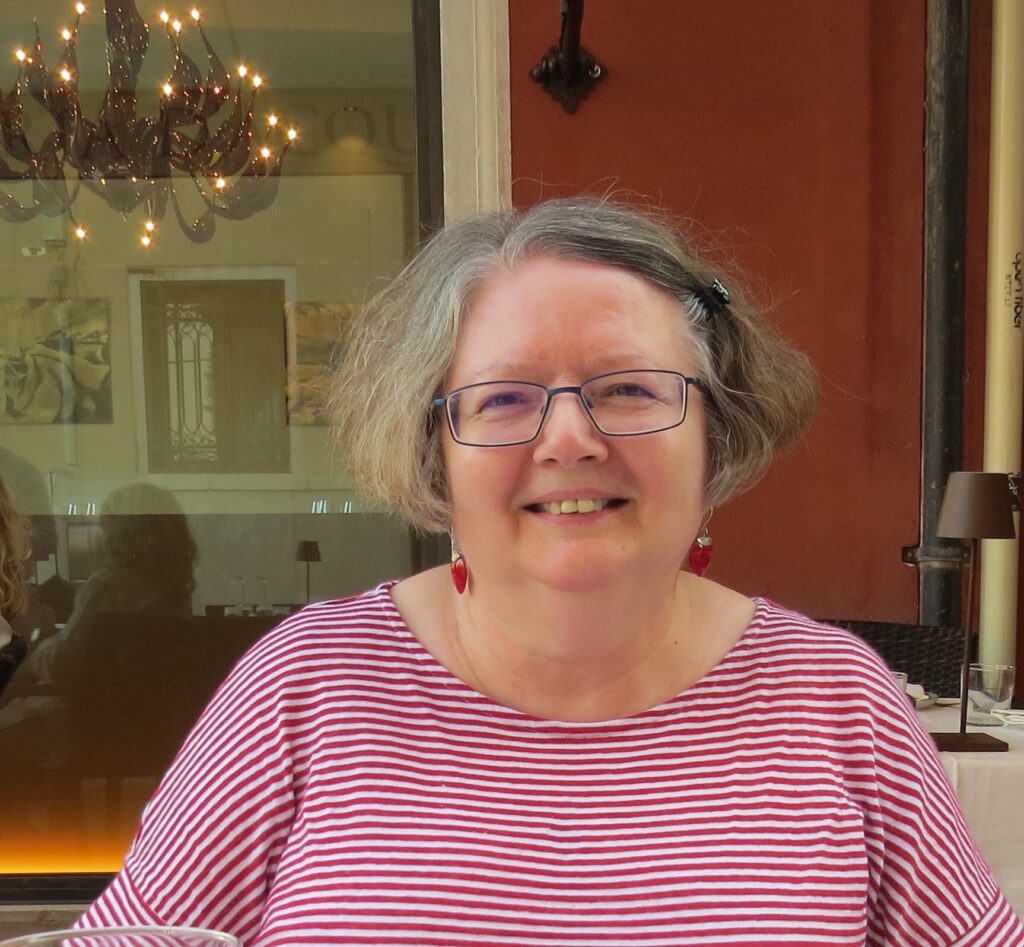 JANICE GUNNER – United Kingdom
Janice has taught Patchwork & Quilting for 35 years, including City & Guilds (a UK qualification in P&Q which includes Design) and in a wide range of other countries, including USA, Canada, Australia, New Zealand, France, Italy, Spain, Abu Dhabi, and Japan.
She is a qualified Adult Education Teacher and holds a Master of Arts degree in Textiles from the University for the Creative Arts, Farnham, Surrey. She was instrumental to the creation of The Festival of Quilts, Birmingham in 2003 and in 2019 was awarded The Lifetime Achievement Award by the current organisers Immediate Media.
Janice is also the former National Exhibitions Officers, Divisional Head of Marketing Vice President, and President of The Quilters' Guild of the British Isles, she is currently the Area Representative for Bedfordshire, the county in which she lives. An experienced quilt judge, Janice has judged most recently for The Tokyo International Great Quilt Festival in 2020
She's written two books, Shibori for Textile Artists, and Liberating Log Cabin. Janice is a specialist in Japanese textiles and techniques and lead tours to Japan and elsewhere. She was born and brought up in London and lived there all her married life until moving two years ago. She has three sons and four grandchildren.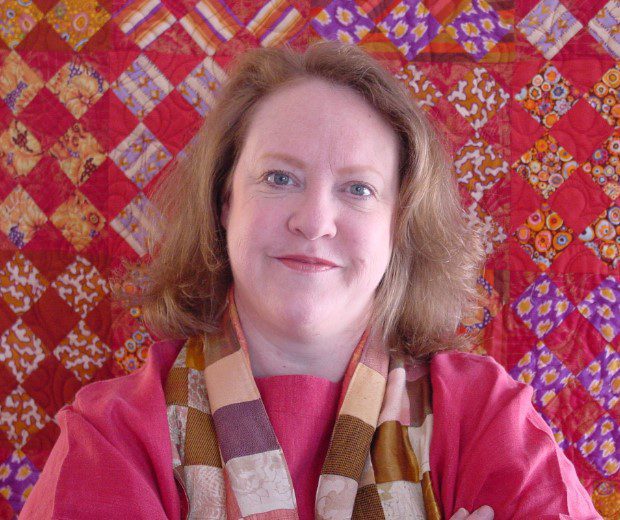 LIZA PRIOR LUCY – Pennsylvania
Liza made her first "quilt" in 1972 when she sewed 25 bandanas together, layered the top with a fat batt and a corduroy backing and tied it all together with wool knitting yarn. It was for her college boyfriend's waterbed. She made her second quilt in 1990, this time in a more conventional manner, piecing a sampler block quilt. Quilting became a passion and in 1993 she proposed doing a book with her dear friend, Kaffe Fassett.
Kaffe and Liza work closely together writing patchwork books and developing the Kaffe Fassett Collective fabric line for Free Spirit.
Their first hardcover book was Glorious Patchwork and they just published their 7th hardcover book, Timeless Themes. They specialize in re-interpreting traditional quilt patterns using contemporary fabrics and unexpected color combinations.
From the time she began making quilts, her favorite projects have been those that are hand sewn. English Paper Piecing is her passion. She designed the popular Glorious Hexagon sampler based on the book, The New Hexagon. Last count over 5000 people worldwide are following her lead and making their own glorious version!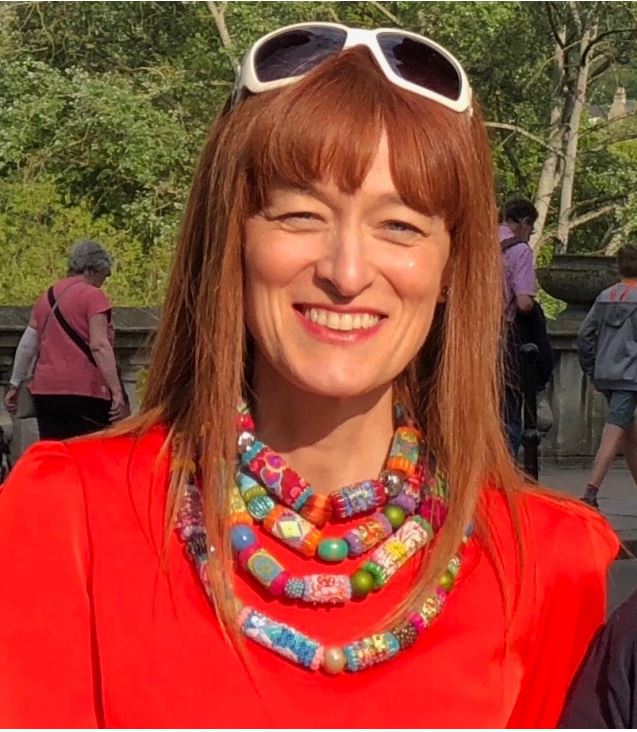 ILARIA PADOVANI – Bristol, United Kingdom
ILARIA PADOVANI Ilaria Padovani grew up in Italy, where sewing, knitting and crocheting were part of her life since the age of four. Thanks to her grandmother, she learned very fast to get things right. If the work was not done the right way, it had to be undone and remade until perfect.
Since leaving Italy in 1999, Ilaria has been living in many different countries – including the US, Ireland and the UK. However, it was in 2003, while in State College, PA that she become fascinated with quilt making, owing to a guild of traditional quilters who took her under their wing. During those formative years, Ilaria developed a passion for hand sewn projects – hand appliqué, English Paper Piecing and Foundation Paper Piecing – which are still her preferred techniques.
In 2014, while living in Bristol where she still resides, it was Ilaria's love for color and eye for perfection that led her to being recruited to work for Kaffe Fassett, making and coordinating his sample quilts for his popular Patchwork and Quilting' books.
As a passionate quilter, maker and traveler, Ilaria loves sharing her expertise through teaching, making her ambition to inspire creativity in others on her art, and loves to travel and meet new people.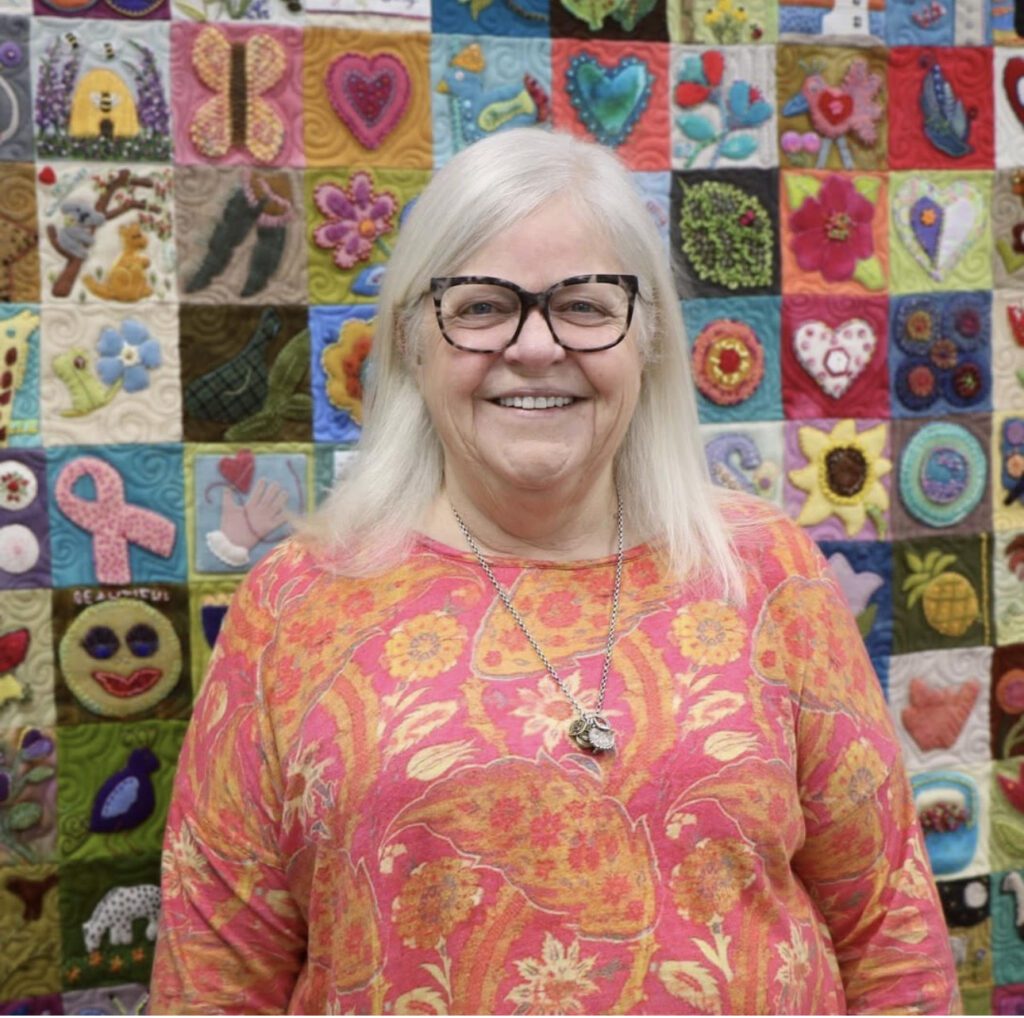 SUE SPARGO, Ohio
2024 Northern Island Quilt Cruise Workshops
We have some fabulous teachers and workshops lined up for you during our Road to California cruise to benefit the International Quilt Museum in Lincoln, Nebraska.    Not only are our classes among the best offered at sea, but the cruise itinerary is outstanding and offered very few times each year.
Class request forms will be sent to those who have registered for the cruise by March 1, 2024. Don't delay in registering, this cruise will sell out quickly – we have had many requests for this itinerary and already, we have quite a waiting list.
There is a minimum and maximum number of participants for each class.    We do not require machines on this cruise.
Don't despair on what to choose, you may take as many or as few classes as you like when they are offered. Your only limitation will be class size (the number of students per class, at least 20 will be allowed per workshop).
Please understand, to be fair to everyone, all class requests are sent out at the same time, we cannot hold classes for anyone prior to that date.
See you in Rotterdam!
Workshop with SUE SPARGO
Workshops with LIZA PRIOR LUCY
Workshops with ILARIA PADOVANI
Workshops with JANICE GUNNER
Northern Isles Workshop with Sue Spargo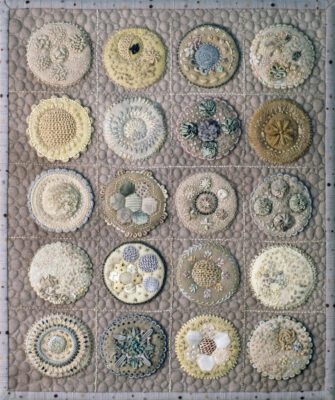 Sand Dollar 4-Day Class
In this hands-on, meditative embellishment class, we will study numerous ways to create texture using neutral colored threads. After appliquéing 20 neutral circles for homework, we will then spend class time embellishing a one-of-a-kind piece.
We will learn many techniques including shadowing, beading, embroidery, ribbon play and dimensional art, using different stitches and textural threads.
Finished piece is approximately 12" x 16" and can be finished into a small wall hanging, pillow, or the beginnings of a larger quilt.
Sand Dollar kits are available at suespargo.com and include the wool, applique instructions, and suggested supplies. Required materials for homework: • Chenille #24 needle • Freezer Paper • Applique pins • Scissors for cutting wool • Craft scissors • Light colored, neutral Ellana threads for applique – ie. EN1, EN2, EN3, and or EN50 Additional Supplies to bring to class: • #24 and #18 Chenille needles • #24 and #20 Tapestry needles • #3, #1 and #15 Milliners needles • #9 and #11 Short Darner needles • Pencil and journal for note taking • Embroidery Scissors • Freezer Paper • Small and large circle template • Chalk pencil • Creative Stitching Second Edition Book Fabrics + Threads: • Scraps of neutral velvet, silk, and cottons to make hexagons and yo-yo's • Small and Extra Small yo-yo maker • 3/8" EPP hexagon papers • Glue stick • Cream or grey seed beads • Neutral #24 Soie Perlee for beading • An assortment of light grey, cream and beige embroidery threads in varied weights – Silk Straw Fiber, Shinju, Razzle, Dazzle, Eleganza, Silk Ribbon, Silk & Ivory, House of Embroidery, Petite Very Velvet, Nami, Plied Yarns, and Silk Eyelash Supplies available at suespargo.com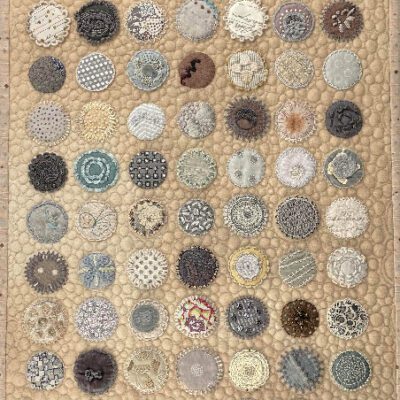 Classes with LIZA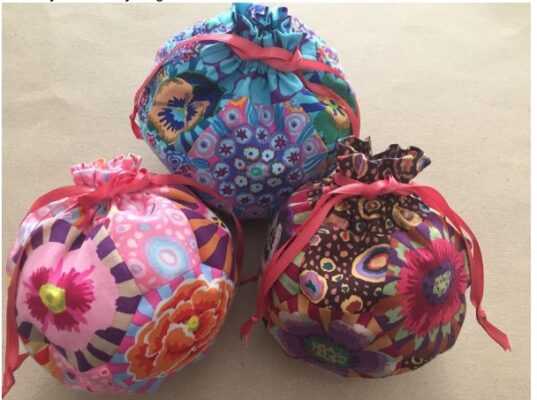 In class you will do English Paper Piecing (EPP) to make the outside and inside of the Chubby Little Ditty Bag, all of which is done by hand sewing. Finishing the top edge will be done by machine when you get back home.
You can easily make the project in one day, whether or not you have done EPP before.
The kit is $20.  You will have an array of Kaffe Fassett fabrics to choose from and everything you need to complete 1 Ditty Bag.  I will supply the threads and needles.  If you wish to purchase more, I will have them in class.
Please bring:
Rotary cutter with a new blade
Small cutting mat, recommend one at least 8" x 8" and no bigger than 12" x 18"
Rotary ruler, recommend 6" x 12" if doing the potholders.  6" x 6" if doing either hexagon project.
Fabric glue stick with a fresh new glue refill
Fabric scissors
EPP Bolster Pillow – 2 day class
In class you will do English Paper Piecing (EPP) to sew hexagons together to make into a bolster or pillow once you return home. All the stitching in class is done by hand. The fun comes from choosing the blossoms and how you wish to arrange them.
The kit cost is  $25.00   You will have an array of Kaffe Fassett fabrics to choose from, the kit will include everything but the pillow insert or the fabric and button used to finish the ends of the bolster. I will supply the threads and needles.  If you wish to purchase more, I will have them in class.
Please Bring:
For all the classes, I will supply the threads and needles.  If you wish to purchase more, I will have them available in class.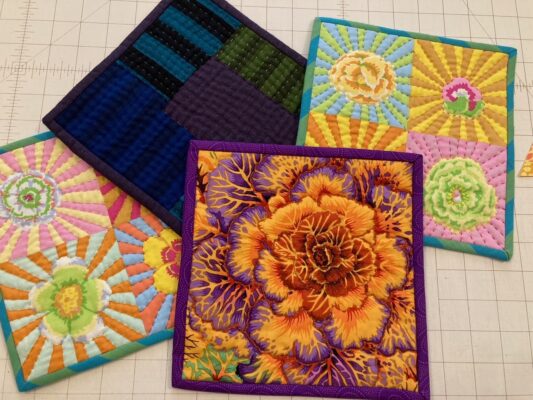 Kantha style stitched potholders – 1 day class
So easy! In class you will use size 12 Aurifil thread to hand stitch big running stitches and embellish your fabric to make potholders. Make as many as you like in class.
The kit cost will be approximately $5 per potholder and you may make as many as you wish!  I will have many Kaffe Fassett fabrics to choose from for the front and back of the potholders plus special heat resistant batting to purchase in class. Finish the potholders at home by adding binding by machine.
I will supply the threads and needles.  If you wish to purchase more, I will have them available in class.
Workshops With Ilaria Padovani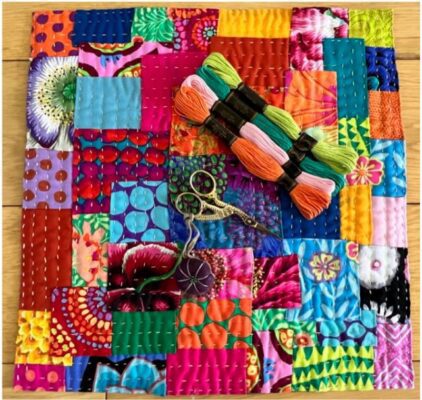 Kawandi are traditional quilts of the Siddi community of India, which are typically made from sari scraps patched together from the outside in.
In this workshop you will learn how to make your own beautiful Kawandi using Kaffe Fassett's gorgeous fabrics.  This technique is very organic and relaxing, and gives the finished quilt lots of texture. Unlike traditional quilts, Kawandi are pieced and quilted at the same time making this  technique perfect for a beginning quilter or for a project 'on the go'.
Supply list: • Fabric Scissors • Aurifil (or other brand) #12wt cotton in ecru • Flathead or dressmaker pins • Crewel/embroidery needles size #5-10 • Needle threader (optional) • Thimble (optional)
Kit $25 includes all material necessary to complete a small 30cm square Kawandi quilt (backing fabric, wadding and access to a vast selection of Kaffe Fassett's fabrics to choose from).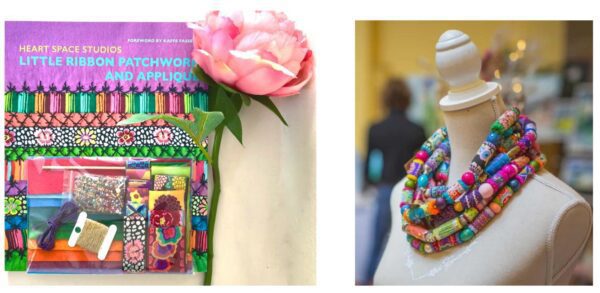 Ribbon, Fabric & Bead Necklace – One Day
In this workshop you will learn how to make felt beads wrapped with Kaffe Fassett's beautiful fabric and jacquard ribbons featured in Little Ribbon Patchwork and Appliqué. You will be shown how to make and secure the basic felt beads, the simple finishing process that prepares for decoration and finally all possible variations and additions to the basic designs – using Lurex, wires, seed beads, ribbons, threads, and fabrics. Supply List: • Small cutting mat (A4) • Rotary cutter • Ruler • Dressmaker pins • Embroidery scissors • Needle threader • Assortment of sewing needles • Beading needles size #10/12/13 • Crewel needles size #5-10 • Bodkin needle (optional) • Thimble (optional)
Kit $45 includes all material necessary to make a 12-bead necklace (ribbons & fabrics, felt strips, gold thread, cotton threads, seed beads, threading elastic & cord, bamboo skewer). Not included are the large spacing beads that separate the felt beads.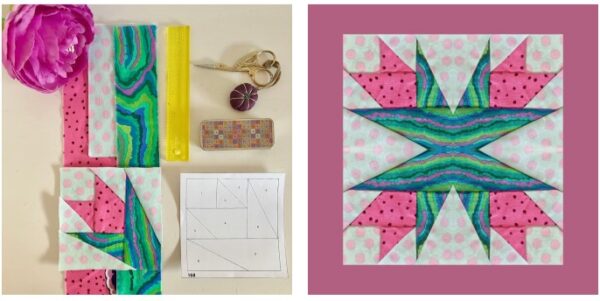 Great for travel or a road-trip, FPP – Foundation paper piecing is a hand patchwork technique that uses a paper foundation to which all of the pieces are stitched following the number sequence printed on the paper. FPP gives very accurate results and it's useful for getting neat piecing results when working with difficult shapes. In this workshop you will learn the basics of FPP, tips for marking the paper foundation, how to align the fabrics, the use of Add-A-Quarter ruler and much more. We will start off with sewing a up a flower pattern that can be joined with others to create a mini quilt, a mug rug or cushion cover.
Supply List: • Small cutting mat (A4) • Rotary cutter • Quilting Ruler • Add-A-Quarter Ruler (recommended) • Fabric scissors • Cotton thread • Hand sewing needles • Sharps needles size #9/10 • Needle threader (optional) • Thimble (optional)
Kit $20 includes: access to a vast selection of Kaffe Fassett's fabrics, FPP paper, and instructions to complete the project.
Metal Clasp Purse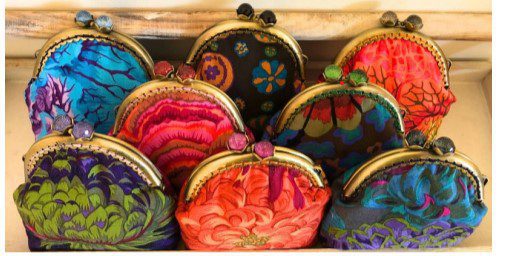 In this workshop you will learn how to make your very own clasp purse using beautiful Kaffe Fassett's fabrics. These cute snap frame purses look really tricky, but are actually quite simple to make. We will start by learning to draft a pattern from any metal frame.  Then, how to sew a beautiful, lined purse and to fit it into the clasp frame.
Supply List: • Fabric scissors • Hand sewing needles • Embroidery/Crewel needles #7-9 • Embroidery/Crewel • Cotton threads • Embroidery threads/heavy duty thread • Paper and pencil
Kit $30 includes: access to a vast selection of Kaffe Fassett's fabrics to create your own unique design, metal clasp frame, pattern template, interfacing and full instructions to complete your project.
Classes Janice Gunner - UK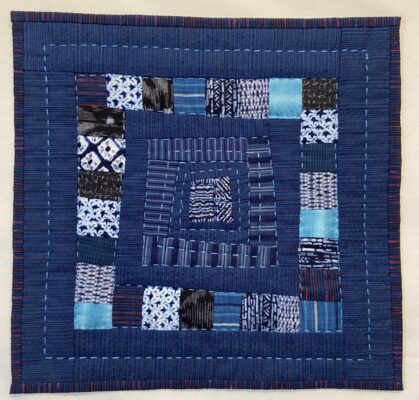 Log Cabin with Attitude – come and join me in this fun class to learn my unique Liberating Log Cabin technique to make a pair of matching (well almost) place mats to enhance your table.  Inspired by traditional Log Cabin patchwork, I have bought it up to date by improvising the logs and including strip pieced elements to give the block movement. There will be enough fabric in the kit to make two mats. Fabrics will not necessarily the same as those I have used but they will be fantastic Vintage Japanese Cotton. Finished place mats will be approx. 12" square.   
Kit will include:
Fabric for blocks, batting, backing fabric and fabric for binding. Sashiko Needle, Japanese Sashiko thread for quilting and a copy of my book Liberating Log Cabin  and full hand stitching instructions as the book is geared towards machine piecing.
Students need to bring navy blue hand stitching thread and needle, basic sewing kit and rotary cutter, cutting mat and 12" ruler.
Kit Cost: $50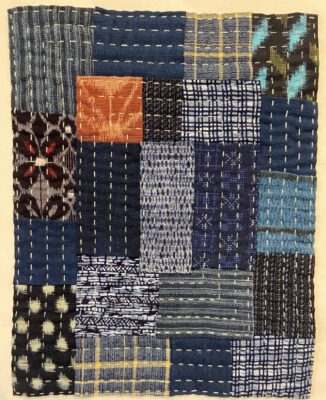 Kawandi Quilt or place mat – 1 day class
This delightful applique technique was devised by the Siddi women, an ethnic group of early African migrants, including slaves brought by Portuguese colonists in the 16 th  Century to India and South Asia. Traditionally made from scraps of fabric you will learn how to layer from the edges of the backing and wadding working towards the centre of the work. There will be enough fabric in the kit to make one item. Fabrics not necessarily the same as those I have used but they will be Vintage Japanese Cotton or if you prefer, African Fabrics.  Finished work will be approx. 12" x 10".
Kit will include :
Fabric, batting, and backing fabric. Sashiko Needle, Japanese Sashiko thread for quilting.
Students need to bring a light colored basting thread and needle,  basic sewing kit and rotary cutter, cutting mat and 12" ruler.
I will provide a handout with full instructions.
Kit Cost: $45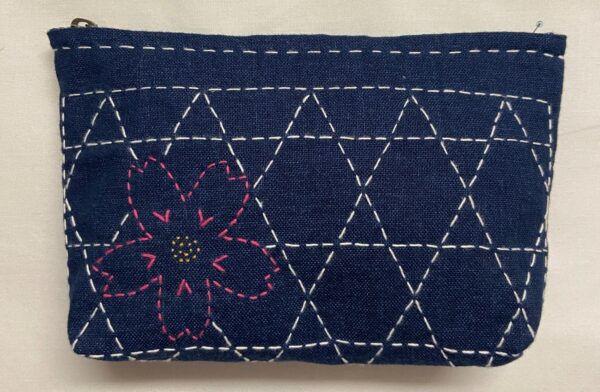 Learn how to make this cute little pouch/purse with me, using a design I have perfected to work a traditional Sashiko pattern and including a lovely Sakura (Cherry) Blossom motif to make something special for yourself or a friend/relative.  There will be enough fabric in the kit to make one item. I will also show you a variety of finishing techniques too. Although fabrics may not necessarily the same as those I have used,  the kit will include a piece of  genuine Japanese Cotton Fabric. The stitching design will be transferred on to the fabric by me in advance.
Finished work will be approx. 8" long x 5"wide x 2"deep.
Fabric (pre marked with the design), backing fabric and lining, zipper, Sashiko Needle, Japanese Sashiko thread for decorative stitching.
Students need to bring a light colored basting thread and needle and basic sewing kit
I will provide a handout with full instructions and the design and show how to transfer to the fabric for future use.
Kit Cost $45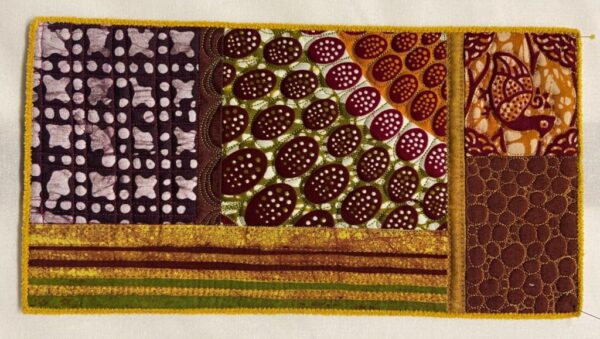 Come and join in on this very popular hand stitching class. You will learn how to piece, applique and hand quilt/embroider a delightful little mini quilt which could also be turned into a small purse. You will find out where in Africa the fabric comes from and there will be enough fabric in the kit to make one item. The fabrics in your kit will not necessarily be the same as those I have used but they will be genuine African Fabrics. Please note my sample is machine quilted, we will be hand stitching in the class.
Finished work will be approx. 12" x 6".
 Kit will include:
I will provide a handout with full instructions
 Cabin types and images.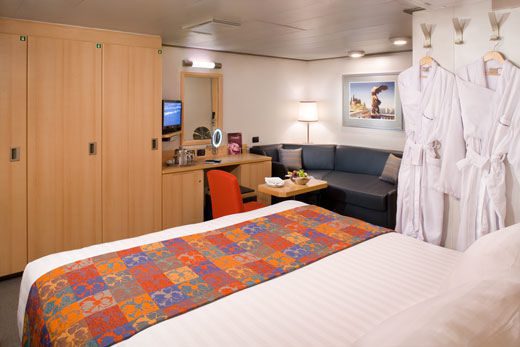 Oceanview cabins feature a picture window, two lower beds that convert to a queen-sized bed, and private bathroom with tub/shower combination. All staterooms include bathrobes, Elemis bath amenities, complimentary fresh fruit, flat-panel TV and DVD player, personal safe, telephone, and hair dryer. Some cabins may be configured differently than pictured.
*Obstructed Ocean View category = there may be a portion of a column or a lifeboat blocking the view from the window.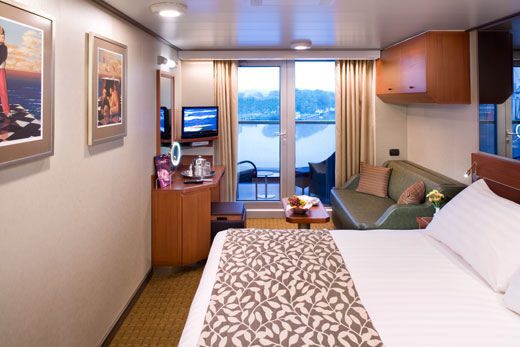 Vista Suite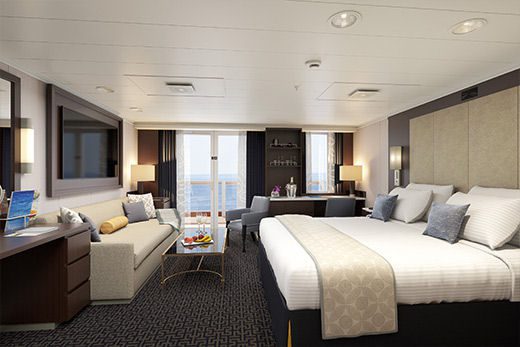 Signature Suite
Signature Suites feature 2 lower beds convertible to 1 queen-size bed, bathroom with dual-sink vanity, full-size whirlpool bath & shower & additional shower stall, large sitting area, private verandah, 1 sofa bed for 1 person, floor-to-ceiling windows, binoculars and umbrellas for use during cruise Luxury bathrobes, expanded Elemis bath amenities, complimentary fresh fruit, flat-panel TV and DVD player, personal safe, telephone, and hair dryer. Some cabins may be configured differently than pictured.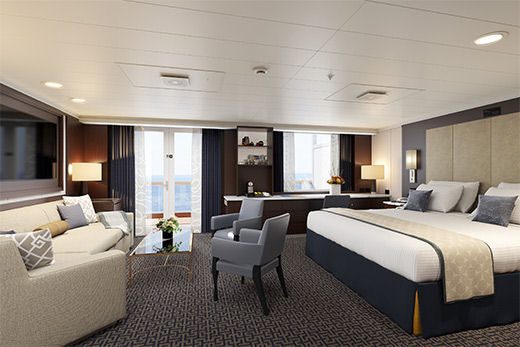 Neptune Suite SA or SB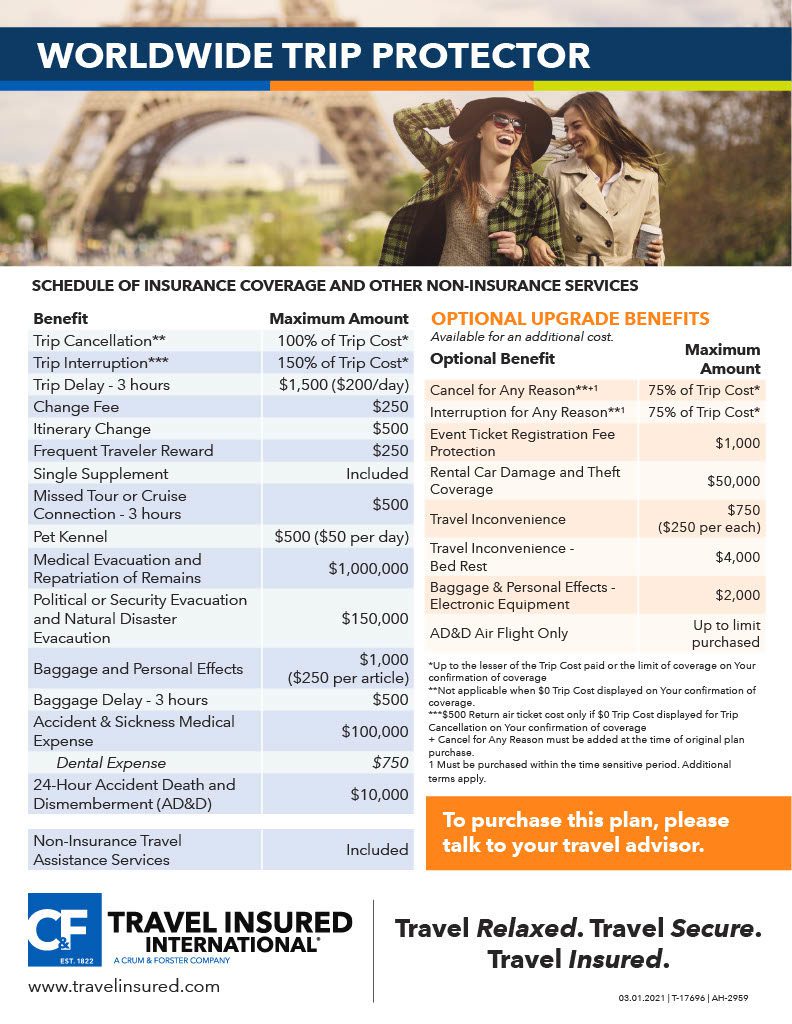 Frequently Asked Questions – Cruises
General FAQ's
Cruise FAQ's
World of Quilts Travel offers cruises and/or tours with something for everyone. It is Deb's goal to provide something unique, showing you a different side of travel while sharing her love of quilts, textiles, traditional crafts and culture.
Our adventures are specifically designed for those who have similar interests and provide a fantastic opportunity to make new friends and share this unique experience with like-minded travelers of all ages.
Below are some answers to frequently asked questions about our trips. If you have any questions which are not answered here or on our FAQ pages for our Tours or Cruises please don't hesitate to email and I will be happy to get back to you as soon as I can.
When the terminology "quilt tour" is used, I suppose it does conjure up the vision of ladies and gentlemen traveling to work on quilt. However, quilts and/or textiles are the passion that often brings the group together, and there is not always an active quilting component on every group.
The purpose for the experience varies from group to group. I have groups of quilt and textile historians that travel to see historic pieces while other groups travel to shop for exotic and hard to find fabrics. Still, others travel for the fellowship with those who share their enthusiasm. It seems that when one exists, often the actual quilting project is not as important as spending time with others who have a built in connection through quilts and quilt-making.
How often they travel often depends upon their economic and family situation. I have some clients who have been on many of our trips, others who travel with me once a year, and some who look at a single tour as a way to a brief respite from the ordinary.
Outside of providing value in a quilt and textile related vacation experience, inspiration is the key essential on any trip; this is found in many ways. Quilters and textile enthusiasts are often inspired by landscapes, museum visits, quilts and textiles they see, by sharing with each other and the bonds they make with their fellow travelers. While the focus of any itinerary is inspired by quilts, a theme is often important in terms of how local quilt-making customs or historic textiles relate to the community that is being visited. One activity that most everyone looks forward to is any opportunity to shop for unusual or locally produced fabrics that will further inspire their quilt-making once they return home.
On our quilt history tours, for those who are historians, I feel it is important to include visits to historic archives and provide unusual opportunities to see antique quilts that are not often available for public viewing. An essential element for me then as a quilter as well as a quilt historian is to have a professional relationship with my colleagues within these institutions as this often opens doors to archives where we would not otherwise have access.
I believe it is helpful when the planner is knowledgeable about quilts and spends time with quilters in areas not surrounded by travel. As a quilter, show judge, appraiser and author, I spend a lot of time around quilts and quilt-makers. This helps me know their special interests and my tours are planned specifically around these things; they are not tours planned and then marketed to those who make quilts. In order for them to produce results, I have noticed a number of "quilt tour" providers that have hired a guest quilter to accompany a land tour group. Many times, this may seem like a benefit to the traveler, but, just as often, an additional cost is added to the tour in order to pay for the famous named guest who is coming along. I will not burden my travelers with those types of additional charges. If I feel that having such a guest would benefit a group or the overall tour experience, I will have one, but it is not a factor I often consider.
It is also important to have knowledge of class and workshop limitations. When planning actual quilting classes the planner should be aware of time constraints, materials and the facility suitability to the project.
I believe my most popular destinations to date have been Ireland, France and Bali, each for different reasons. The beauty of Ireland speaks for itself and we enjoy many scenic vistas along our way. Additionally, we stop at quilt shops up and down the Emerald Isle.  Often, we've been compared to an "Irish Quilt Shop Hop". France is known in history for its contributions to both the fabric and quilt world, and Bali for its exquisite batik fabrics and special culture.
Our most popular cruises have been the ones that go to Alaska, the European Christmas Markets or international destinations such as the Baltic or Asia.
The most popular activity by far is shopping. I try to plan tours that not only offer rewarding textile experiences but also provide a truly memorable experience. Most of my travelers choose a destination they have always wanted to visit.
As a quilter and travel enthusiast, I plan each tour as if I am planning it for myself or my family. I take every stop into consideration. It sometimes takes weeks or longer to create the perfect itinerary. To me, travel is about the total experience as well as providing a good value and I do all that I can to keep the travel experience affordable. I am not a large travel agency; all of my group travel experiences are simply about quilts and textiles.
When selecting a quilt tour or cruise provider, it is important to note there may be others who promote quilt trips that will happen to coincide with their other special-interest group tours. While it might be a fun group I believe that it might be surprise for a group of 10 quilters to find themselves sharing a motor coach with poker players (this has happened). This would be a convenient way for some to fill a coach, but I do not mind keeping my groups small. I find when everyone in a group shares the same passion, bonding is almost instant. Always ask your quilt tour provider if they are promoting the same tour or cruise to any other type of hobby or interest group.
I promote quilt related travel simply for the joy of sharing the world of quilts and textiles with others. I love to travel – and what better way is there to see things than with others who share similar interests.
Our travelers are of all ages and from all parts of the world. They share a passion for quilts and quilting, textiles, arts and crafts, and share a desire to connect with the lives and cultures in the places they visit. Many who travel with us are first time travelers, while others have done a lot of travel in the past but are looking for something unique that they can't organize on their own and/or enjoy the company of others with the same interests. The age group of our tour participants ranges from around 35 to 85 years of age but we have had travelers from 13 up join our groups.
Yes absolutely – although we focus on quilts and textiles there is always something else for those with other interests to do or see. In general, about 20 – 25% of our groups are companions in this category. We always have husbands who come along, so if you want to bring yours, chances are he will not be the only one.
While Deb does provide a variety of visits, hands-on classes and workshops they are not mandatory. This is your vacation; you may do whatever you like. While the activities are designed for every level and many are purely for fun and interaction with the local people, if there are any activities that you don't want to do – just let us know and we will suggest alternative activities for you or you may adventure out on your own.
Some of the tours do have periods that require active walking and a few may feature extended coach or train rides (greater than 4 hours) We have found that most people of normal fitness and mobility are able to participate fully. Those who may have difficulty walking may participate at a level comfortable to them. Please see our terms and conditions regarding health issues. Because we are not aware of any individual's health condition, we do ask that you receive an okay from your health practitioner to participate on any of our tours.
Our groups are a mix of single travelers, couples and friends. If you are a solo traveler and wish to share with someone we will attempt to find someone else on the tour who wishes to share a room. If there is no one wanting to share the only difference in your cost is that of the single room supplement that we pay to our hotels or you may choose not to participate with a full refund of your deposit.
Yes, we provide travel protection through several suppliers. On your trip web page, a link is provided to the travel insurance coverage which will also provide you with information about the insurer. You may choose to purchase travel protection through us, or from any provider of your choice. There are many online travel insurance options available to you.
No, we provide it as an option to you, or you can purchase it from any travel insurance provider. However, because unexpected things do happen, we strongly suggest that you have coverage.
Yes, your deposit is completely refundable (less a $100 administration fee, $200 administration fee if on a Viking Cruise) if you change your travel plans and cancel up to 45 days prior to the final payment deadline. Please refer to our terms and conditions for additional tour or cruise refund rules.
Final payment is approximately 90 days prior to the beginning of any cruise or tour. You will receive an invoice by email about 30 days prior to the deadline.
You may pay with a personal check (if you reside in the US), money order, cashier or bank check (if you reside outside of the US) or, you may use PayPal or Google Pay. Please note, the quoted tour price includes a 3% discount for those paying in by check. Those who choose to pay through PayPal using a credit card will not receive this discount.
You may still sign up for the trip after the final payment deadline, providing there is still space available. We will need your payment in full at the time your register however.
You are required to have a passport valid for six months past your tour date for trips outside your country of citizenship.
Most of our tours do not require special immunizations, but some do. Your health care provider is the best judge as to what you may need for your trip. To guide you as to possible immunizations suggested for your itinerary, please refer to http://wwwnc.cdc.gov/travel.
I am hoping that some of these answers to frequently asked questions about our cruises and cruise events will help you learn more about our programs, if not, please feel free to ask your questions by emailing me at [email protected] and I will get back to you as soon as I can.
We suggest that you register as soon as you know you want to join us. Many of our cruises categories (sometimes including the entire ship) sell out quickly and we have disappointed would be travelers.
We only use cruise lines that have universally high ratings and are also "quilter" friendly, in that they allow us to hold classes and related events without much restriction. Generally, we use the following cruise lines: Princess, Holland America and on river cruises we utilize the services of Viking
Yes, whenever they are required for a project, we provide them. We use a variety of dealers, Bernina, Janome, Brother, etc. Not familiar with the machines? No worries as we also provide technical support for the machines during the entire time that machines are in use. You will never even have to thread a needle or wind a bobbin on one of our quilting cruises, our support technicians are always there to assist you in any way so that you have an enjoyable experience.
Yes, we provide ample open sewing time each evening and at other times when class is not in session. During this time you may work on anything you wish, including  Make-it/Take-it projects or demos when they are offered.
We offer inside, ocean view (window) and balcony cabins. If there are suites available to us, we will offer these as well. We will book you in the best available cabin in the category you choose – guaranteed. If you would like to request a certain cabin you may, however, it may not be in our block or it may outside of our pricing category. If this is the case we will do what we can to get you the cabin of your choice for the additional cost of the cabin. However, the reason we like to 'guarantee' you the best cabin in a category rather than make a choice on a particular cabin as this gives you a better chance of receiving a complimentary upgrade. If you would like us to try to book a particular cabin for you, please indicate this on the registration form.
As our cruises leave from departure ports from all over the world and our guests also come from many areas, it is impossible for us to arrange a group flight for cruises. However, this also allows you to fly when you want and from where you want at the best price you can find. It is also a way to use your airline miles or points. We will notify you as soon as we know that our cruise is a 'go' so that you may look for the best airfare that suits you. If you would like us to book your air for you, upon request, we are happy to do this, just let us know. We will also arrange transfers between the airport and the ship when you select the appropriate box on the registration form. If you do not wish to make your own air arrangements, we are happy to assist you.
Cruise lines generally runs buses the day of the cruise for a fee which will be a choice for you on your registration form. If you are coming in the day before, you will need to find your own transportation to the hotel and cruise terminal. Many hotels offer free transportation from the airports.
We ask that you plan to arrive no later than 12 noon on the day of your cruise departure, the earlier the better. Please take into account that there may be flight delays and book your flight so that you have an alternative should this occur.
On the day of embarkation, cruise lines suggest not booking flights that depart before 12 noon.
Frequently we will include a pre-cruise hotel option and this will be indicated on the cruise information page or the information will be sent to you in a separate email. Otherwise, we can provide the name of suitable hotels for you to make a reservation.
Once we receive your registration, we book you with the cruise line and email you your booking number. From here, you may go onto the cruise line website to review and book your shore excursions directly with the cruise line. Wherever possible, we will arrange custom shore excursions to suit the interest of the group. When we do this, this will be indicated on the cruise web page or included in a special email.
If you are a quilter, in addition to the cruise, your cruise includes onboard quilting parties and events, workshops and sewing machines are included in the price. If a teacher has a kit or a required pattern and there is an additional fee the cost will be payable directly to the teacher. Information on kits or other materials, including price, will be listed on the website where class information is available.
To be certain of what we do include, everything that is indicated on the individual cruise itinerary pricing page and is listed as 'included' is covered by your quilter cruise cost.
About 90 days prior to departure, we will send out a class enrollment form by email. You will choose your classes and submit the form to us any time after this date. Classes will be filled on a first come first serve basis. Most get their first class choices, rarely does anyone not get their first or second choice.
Cruise ships offer several dining options. Except for dinner, these are very flexible. Unless a sponsor of a cruise requests that everyone dine together, we request flexible (anytime) dinner dining for everyone. This way, you may eat when and where you want, even in the dining room where you will have the same menu as those who participate in an early or late dinner service.
Cruise ships will indicate how many formal or gala nights they have on a cruise on their own registration pages. We will try to indicate the formal nights on our cruise event calendar, however they are subject to change, and frequently cruise lines do change this night sometime during the cruise. Changes such as this are out of our control. The number of formal nights differ for each cruise line and cruise itinerary. Formal or gala nights are optional, meaning if you do not wish to dress in what is referred to as cocktail or formal attire, then you may dine somewhere of your choice other than the main dining rooms. For those wishing to join the Formal Night dinner festivities, we suggest that ladies bring a pair of black pants and a dressy top or cocktail dress. For men, a jacket is minimally required.
Cruise lines will automatically charge a set amount (around $13-15 a day per person) to your shipboard account to cover tips for your room steward and dining room staff. Once the cruise begins, you are free to make an adjustment to this amount at any time by submitting a form that the ship's front desk will supply.
USEFUL INFORMATION
Travel Safely with Covid
Solo Travelers
Free Travel Opportunities
Travel Tips
Fundraising
TOURS & CRUISES
Upcoming Trips
Cruise FAQs
COPYRIGHT © 2004-2022 DEB ROBERTS – Itineraries, images or text may not be used without written permission. World of Quilts uses the services of Deb Roberts' Tours, a California registered seller of travel (#2090694-40).  All travelers are protected by the Travel Consumer Restitution Corporation.  Trips, itineraries and provided information are the intellectual property of Deb Roberts Tours and are protected.
Terms and Conditions may be found here.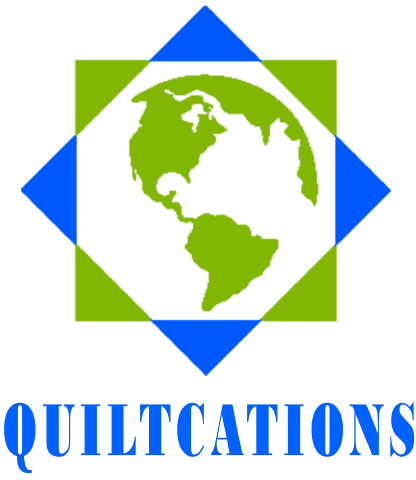 Why Travel With Us
With over 15 years in the quilting and travel industries, we have become internationally known as the leading provider of quilt inspired travel..
Since 2005, Deb Roberts' has been planning quilt inspired travel and tours through World of Quilts Travel. Now, Deb is opening up Northern American travel to anyone who has the desire to experience unforgettable travel experiences like minded enthusiasts.
Deb has meticulously designed each quilt or textile inspired tour as if planning it for herself in a way that will encourage you to step off the beaten path and, if you choose, immerse yourself in the community that you are visiting. Her goal is to bring you up close and personal to new cultures and the local quilt or textile heritage. If you're on a cruise, we often provide you with the option of choosing from custom textile or quilt-themed shore excursions that will enhance your overall journey.,
Each trip is planned to offer you a wonderful blend of sightseeing, hands on experiences and cultural exposure; but, also provides plenty of time and guidance for you to explore on your own, seeing and doing the things that are most important to you.
One of the things that sets Quiltcations Vacations apart from the others is that, due to her many years in the quilting industry, Deb has made connections that enable her to open doors to museum archives and facilities that are rarely open to the public. Because she herself is a quilter, quilt lover and textile enthusiast, Deb closely relates to like-minded aficionados.
Depending on the trip you choose, Deb has found that talking with and learning from the locals is one of the true highlights for her fellow travelers. Wherever possible we steer away from tourist workshops and factories; instead, we visit with local artisans.
Addiionally, Deb takes every precaution and goes the extra mile to ensure that your accommodations are central, quiet, clean and secure.
Deb's goal with Quiltcations is to provide you with an unparalleled experience and unmatched service at an incredible value. Deb is always available to each traveler and assures that all inquiries will be answered in a timely manner. In addition, Deb believes than an amazing travel experience does not need to break the bank and she continually endeavors to offer the most competitive pricing and value.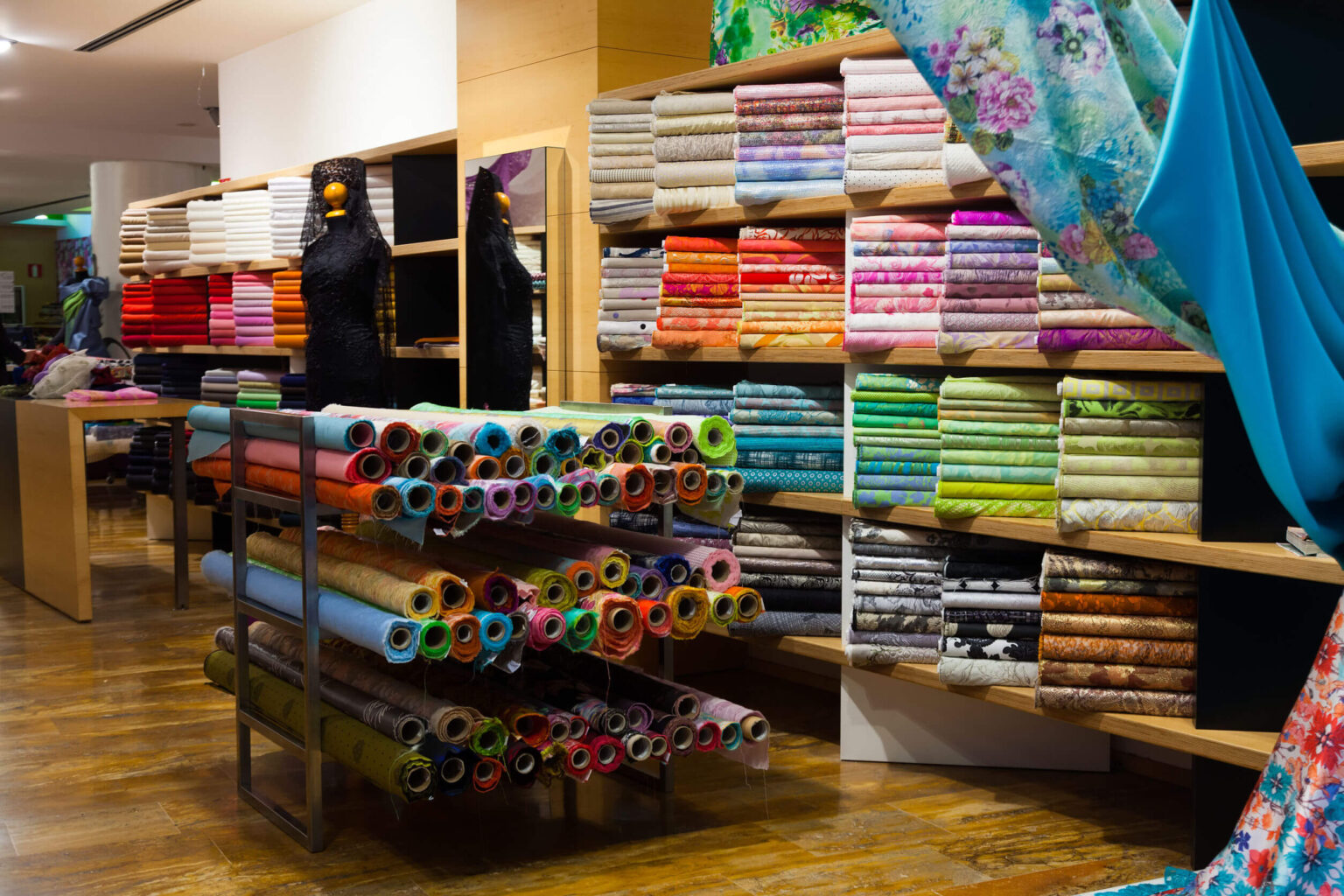 Rest assured when you make vacation plans with the leading expert in quilt and textile related travel.
Get In Touch
Quick links.
Privacy Policy
Terms and Conditions
News & Updates
Subscribe here.
© 2020-2021 Deb Roberts – Content may not be used without written permission. QUILTCATIONS uses the travel services of Deb Roberts' Tours, a California registered seller of travel (#2090694-40). All travelers are protected by the Travel Consumer Restitution Corporation. Trips, itineraries and provided information are the intellectual property of Deb Roberts' Tours.
THE BEST Elektrostal Museums
Museums in elektrostal.
Specialty Museums
Art Museums
History Museums
Good for Couples
Budget-friendly
Good for Kids
Good for Big Groups
Honeymoon spot
Good for Adrenaline Seekers
Hidden Gems
Adventurous
Good for a Rainy Day
Things to do ranked using Tripadvisor data including reviews, ratings, photos, and popularity.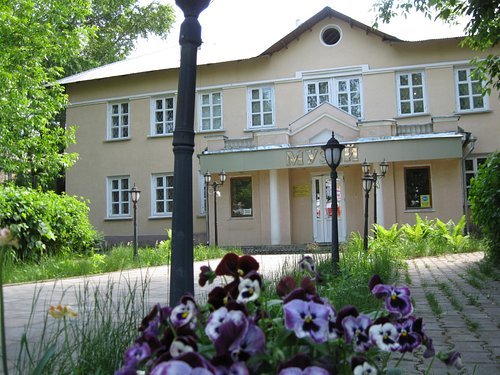 1. Electrostal History and Art Museum
2. museum and exhibition center.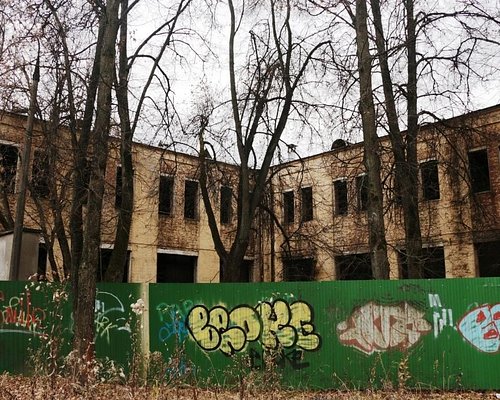 3. Museum of Labor Glory
Electrostal History and Art Museum
Museum and Exhibition Center
Museum of Labor Glory
Expedia Rewards is now One Key™
Find hotels in elektrostal.
Most hotels are fully refundable. Because flexibility matters.
Save 10% or more on over 100,000 hotels worldwide as a One Key member.
Search over 2.9 million properties  and 550 airlines worldwide.
Breakfast included
Pet friendly
Fully refundable
Reserve now, pay later
Hostal (Budget Hotel)
Holiday Park
Hotel resort
Lunch included
Dinner included
All inclusive
Electric car charging station
Outdoor space
Airport shuttle included
Air conditioned
Washer and dryer
WiFi included
Accessible bathroom
In-room accessibility
Service animals allowed
Roll-in shower
Wheelchair-accessible parking
Stair-free path to entrance
Sign language-capable staff
LGBTQ welcoming
See properties that pledge to make all guests feel safe, welcome, and respected.
Business friendly
See properties with amenities to help you work comfortably, like WiFi and breakfast.
Family friendly
See properties that include family essentials like in-room conveniences and activities for the kids.
Stay near popular Elektrostal attractions
Electrostal history and art museum.
You can spend time exploring the galleries in Electrostal History and Art Museum in Elektrostal. Take in the museums while you're in the area.
Elektrostal Travel Info
Frequently asked questions.
Yes! The majority of room reservations are refundable if you cancel prior to the hotel's cancellation deadline, which is often 24 or 48 hours before your check-in date. If you have a non-refundable reservation, you might still have the option to cancel and receive a refund within 24 hours of booking. Filter your search by fully refundable to find flexible hotel deals in Elektrostal.
To access more information about rescheduling or cancelling your trip to Elektrostal, head over to our customer service page .
Apart Hotel Yantar is one of the top choices for your stay based on our traveler data, and this 3-star hotel offers free parking and free WiFi. It's located 1.9 mi (3 km) from Electrostal History and Art Museum. Another good option is Apartments , located 4.6 mi (7.4 km) away.
Hotel Mys Otdykha Nadezhda : Offers spa services, an indoor pool, and free parking. Park Hotel Yahonty Noginsk and Areal Congress Hotel are a couple of other choices that feature an onsite pool.
Visitors can enjoy all that Elektrostal has to offer including its museums. There are 37 hotels and other accommodations in the surrounding area. Find out more about Elektrostal .
A favorite place to visit is Electrostal History and Art Museum . You'll also find History of Russian Scarfs and Shawls Museum and Central Museum of the Air Forces at Monino in the area. Check out what more to see and do in Expedia's Elektrostal guide .
The hottest months are usually July and August with an average temp of 63°F, while the coldest months are January and February with an average of 22°F. The snowiest months in Elektrostal are February, December, January, and November, with each month seeing an average of 29 inches of snowfall.
Explore a world of travel with Expedia
Peter the Great Military Academy
Military Technical Museum
Balashikha Arena
Drama Theatre BOOM
Bykovo Manor
Church of Vladimir
Malenky Puppet Theater
Shirokov House
Borisoglebsky Sports Palace
Hotels near Elektrostal Airports
Vnukovo Intl. Airport
Sheremetyevo Airport
Domodedovo Intl. Airport
Chkalovsky Airport Airport
Zhukovsky Airport
Other Hotels near Elektrostal, Moscow Oblast
Northern Europe Hotels
Eastern Europe Hotels
Lyubertsy Hotels
Orekhovo-Zuyevo Hotels
Balashikha Hotels
Noginsk Hotels
Chernogolovka Hotels
Medvezh'i Ozera Hotels
Central Russia Hotels
M4 Don Highway Hotels
Pavlovskiy Posad Hotels
Kosherovo Hotels
Elektrogorsk Hotels
Zhukovsky Hotels
Ogudnevskoe Hotels
Fryazevo Hotels
Istomkino Hotels
Peshkovo Hotels
Imeni Vorovskogo Hotels
Berezka Hotels
Expedia's Latest Trends
Additional information about expedia group.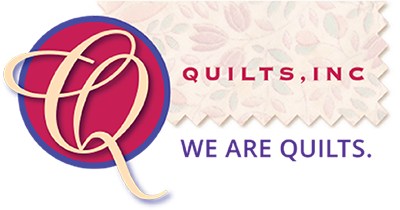 HOME OF QUILT EXPO® EVENTS
World of Quilts Travel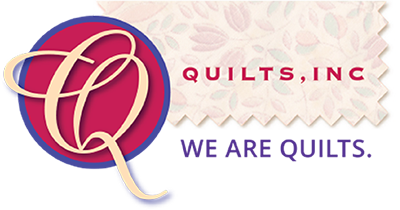 TEXAS QUILT MUSEUM
HOME OF QUILT EXPO® EVENTS
7660 WOODWAY, SUITE 550 | HOUSTON, TEXAS 77063 USA | 713.781.6864