Inside Italy's coveted marble quarries where artists like Michelangelo traveled for the finest materials
I visited an active quarry in the Apuan Alps of Carrara, Italy — home to the coveted Carrara marble.
Located in Tuscany, Carrara marble is a $1 billion industry thanks to hard workers at the quarries.
One huge slab of marble takes five days to cut and remove from the mountain range.
From far away, the Apuan Alps in Carrara, Italy, look snowcapped. But they're actually covered in white marble.
"Is that snow?" my partner said one morning during a summer Mediterranean cruise as we opened our cabin's curtains to see a wide view of the Apuan Alps in Carrara, Italy .
"No, it's marble," I said, smiling, because if I hadn't done my research, I would have thought the same thing.
The mountain range is home to the marble basin of Carrara in Tuscany. The marble in the Apuan Alps has been used since the Roman Empire for buildings and sculptures, according to UNESCO .
Today, it's home to several marble quarries, and I got to see them for myself.
The mountain range is home to some of the most coveted marble in the world, and it's dotted with marble quarries. I recently got a closer look during a group tour.
For my Mediterranean cruise last month, I booked an excursion with Carrara Marble Tour to see the mountain range lined with marble quarries up close.
During the tour, I learned that Carrara is among the most coveted marble in the world, and the guide explained exactly why.
"The marble from Greece and China has very big crystals. It's too hard," he said. "The marble from Turkey has very small crystals. So it's easier to work with, but it's too fragile. Carrara is the right compromise."
Although it's easier to work with than other forms of marble, another reason the material is so coveted is because of all the time and effort that goes into cutting it and transporting it from the mountain range to countries around the world, he said.
The mountain range also has preservation methods in place limiting the amount of marble that can be taken from it, he added.
The Apuan Alps are in Tuscany, Italy.
The Apuan Alps in northwest Tuscany spread over 150 miles, including the province of Carrara, according to UNESCO.
Before the tour, I learned that Michelangelo used Carrara marble to create his famous David statue.
Before my cruise, I did some research about Carrara marble and learned that Michelangelo used the coveted material to make some of his sculptures, including the famous Apollo-David statue, according to the Metropolitan Museum of Art .
Michelangelo spent his time in Carrara choosing specific cuts of marble from the quarries with custom orders about their sizes and shapes, according to the same source.
With this information, I was excited to see the historic marble for myself.
Today, Carrara marble is a $1 billion industry that produces products from tiles and countertops to toothpaste.
The Carrara marble industry is worth $1 billion and a slab can cost up to $400 per square meter, Business Insider reported in 2019.
More recently, Italics Magazine reported that the industry made about $22 million in the first three months of 2022.
Our tour guide said that the marble is cut into different sizes and is used for a wide variety of products, including countertops, tiles, and even toothpaste.
My tour started at 9 a.m. when our guide picked us up from a dock in Carrara and drove us through the town to the marble mountain range.
When my cruise ship stopped in Carrara, I disembarked at 9 a.m. to meet my tour group at the dock, where our tour guide picked us up in a 4x4 jeep.
Then we drove up windy, cliffside roads and saw open-air quarries along the way.
As we ascended the mountain, we saw open-air active quarries lining the mountain cliffs. There are 30 of them on this road, according to my tour guide.
Before visiting the quarries, we stopped at the tour center's home base and picked up helmets and vests for safety.
Part of the way through the trip, we stopped at the tour center's gift shop, where we borrowed orange vests and yellow hard hats to keep us safe at the quarries.
The tour's website also suggests wearing comfortable shoes. I wore a pair of Vans sneakers and had no problem walking around the quarry in them.
Once we geared up, we headed to one of the many open-air marble quarries to see how it's cut and transported down the mountains.
As soon as we got out of the car at one of the quarries, I knew that this mountain range was unlike any I'd been to before just by the sounds.
Typically, hiking through mountains is a relatively quiet experience, save for the whispering wind, chirping birds, and my boots hitting the ground. But in the Apuan Alps, I heard the constant beeps and mechanical sounds of drilling all around me.
Cutting one giant slab of marble takes about five days. The first four days are spent cutting the slab out of the mountain.
Cutting one huge piece of marble takes about four days, our tour guide said. And then he explained exactly how the marble is cut and transported.
First, workers use a machine to stab into the marble and cut the bottom portion of the slab. At this quarry, the first cut usually is about 50 feet long and 10 feet deep.
Then, they use a drilling machine to make a vertical hole from the top of the slab to the bottom of the slab. These two cuts take two days.
Then they repeat the process on the other side of the slab over the next two days.

A visit to the Carrara marble quarries
By toni brancatisano | June 1, 2021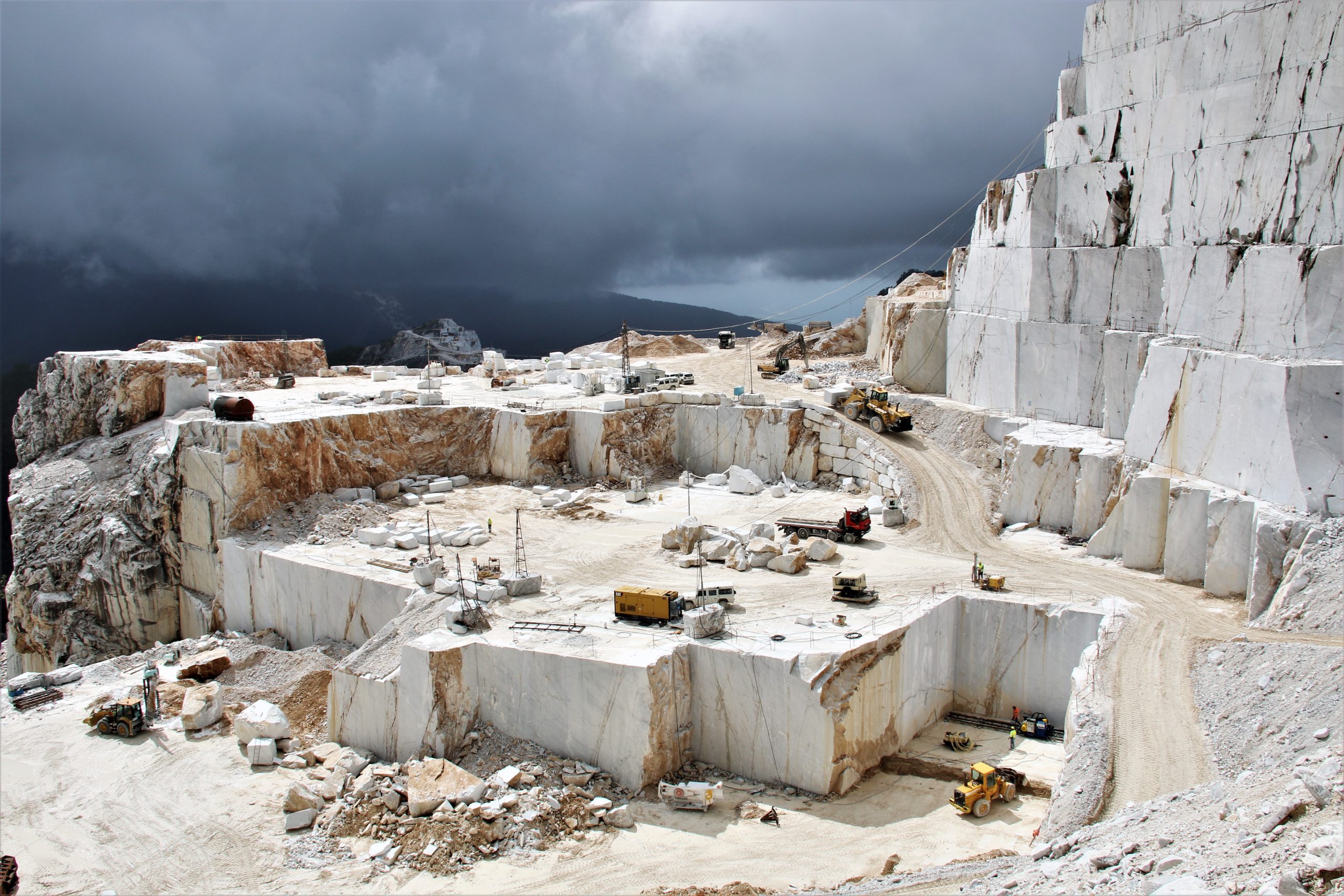 Tours – Carrara Marble Tour
If you happen to find yourself lying on one of the beautiful beaches along the Versilian coast in northern Tuscany, it would be impossible not to admire the majestic Apuan Alps . It would be easy to think that the stark white surfaces on the upper heights is snow and many have made this mistake, despite the scorching summer temperatures on the beach.
 It is indeed remarkable to think that this is the origin of some of the most beautiful marble finishes that decorate churches, cathedrals, famous marble sculptures or, quite simply, the marble sitting in kitchens and bathrooms all around the world.  The name " white Carrara marble " has become like a brand, synonymous with high end luxury décor, buildings and furnishings.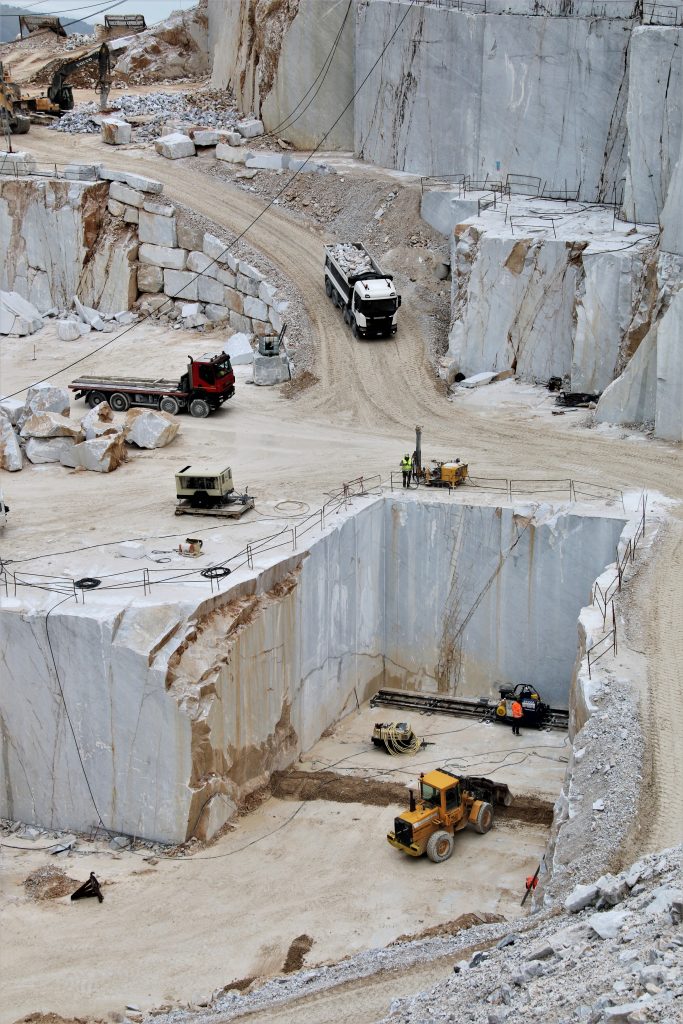 White Carrara marble has maintained its prestige for thousands of years; it was two thousand years ago that the ancient Romans first removed the layer of trees and grassy carpet that dressed the mountains to reveal the precious white stone laying underneath. The Romans took possession of Carrara and its surroundings (once named Luni ) and the Alps in 180 BC, after winning the territory from a Celtic population that had settled in the area. Carrara marble supplied the Roman Empire for the construction of many famous monuments that tourists admire today. The Pantheon and the Trajan's Column in Rome are built of Carrara marble, as is the Portico di Ottavia . Emperor Augustus is known to have said boastingly, " I found Rome a city of bricks and left it a city of marble ."
Many sculptures of the Renaissance (Michelangelo's David to name one) were also carved in marble from Carrara. Michelangelo is known to have visited many times during his lifetime (he lived into his 90s) and each time he stayed in the area for at least 4-5 months to search for and find the perfect block of marble to use for his sculptures. Michelangelo required the pure white Statuario di Carrara marble, which is characterized by its pure milk-white colour, that makes it very valuable. The first time Michelangelo visited the Apuan Alps was when he was looking for the perfect marble to use to sculpt the Vatican Pietà – the only piece of sculpture Michelangelo ever signed, which is now housed inside St. Peter's Basilica, in Rome. It is a beautiful piece of art, depicting the Virgin Mary cradling the dead body of her son Jesus, something that really has to be seen when visiting Rome. After visiting the Apuan Alps repeatedly, Michelangelo fantasized about carving the whole peak of the mountain to create a sculpture so colossal that the passing ships would be able to see it from the sea.
Statuario marble is very rare, and there is only one point today on the Apuan Alps where this prestigious type of marble is available, or where it is allowed to be excavated. This limited amount must satisfy the needs of the entire planet – and this is what pushes the price up and gives this type of marble the nickname oro bianco (white gold). Pure white statuario marble is soft in comparison to marble that has grey or black veins running through it. The whiter the marble, the more calcium carbonate is present. The grey veins are caused by carbon and some impurities and the more that is present, the harder the marble stone.
Once upon a time the extraction of the marble was entrusted to slavery, and their techniques remained unchanged for thousands of years. In the beginning, the miners exploited the natural fissures of the rock, and inserted wooden wedges.  These were then wet with water:  their swelling, caused by the natural expansion of the wood, ,would cause the marble block to detach from the mountain. The Romans used metal chisels to cut blocks with a depth of about 2 meters. Metallic chisels were inserted into cuts about 20cm (around 9 in) deep, and after much continuous hammering, the block was separated from the mountain. Then, to cut the block into smaller slabs, two men would use a large handsaw while a mixture of water and silica was poured onto the block to facilitate the cutting process. It's incredible to think that, each day, only about 8cm would be cut, and it could take up to two years from extracting the marble to transporting it to the coast.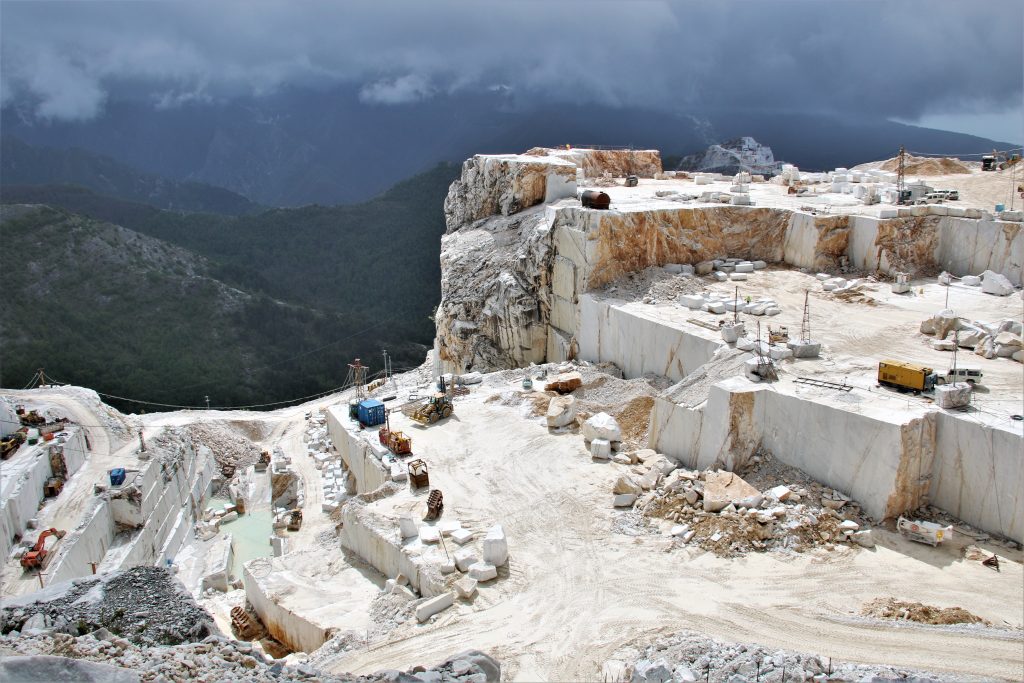 During the 18 th century , explosions were used to extract the marble, but this method was aborted pretty quickly after it was realised that the damage to the Apuan Alps was great and too much waste was created.
Once the marble blocks were cut away from the mountain, another challenge lay ahead: how to transport the marble down the mountain, to the sea port. One of the most dangerous jobs in working in the marble quarries was to be involved in the transport. The marble blocks weighing about 30 tons had to be carefully transported down very steep slopes on a sleigh-type structure that would slide on wooden beams greased with soap. Ropes were used by about 10-12 men to try and control the marble and to resist the pull of gravity. Two other men had the job of transferring the beams from the back to the front and you can imagine how often accidents happened: many men were killed. Oxen were also used and the work was so strenuous for them that often they would die along the way. There are wonderful black and white photographs documenting these powerful beasts hauling blocks of marble down to the sea port, onto the pier where they would be loaded on ships.
Transporting the marble down the mountain is still a very dangerous job and requires skilled driving of heavy trucks. Even just watching these huge machines manoeuvre down the mountain and execute 3 point turns to get around some of the sharp turns can provoke anxiety! There are sprinklers operating along the roads, keeping the ground wet. This is important to stop the trucks tyres slipping on dry gravel as they come down the mountain carrying the large marble blocks.
When one visits the Carrara marble quarries , the appreciation for the work and workers that contribute to each stage of the journey, from the mountain to the finished product,  can be fully understood.  In the Carrara marble basin, there are three areas designated to quarries, they are the known as the Torano , Colonnata and Fantiscritti quarries. I visited the Fantiscritti quarries and they are the most famous of the once existing Roman city of Luni.  I booked a tour with Carrara Marble Tour company and our guide Davide was a wealth of knowledge.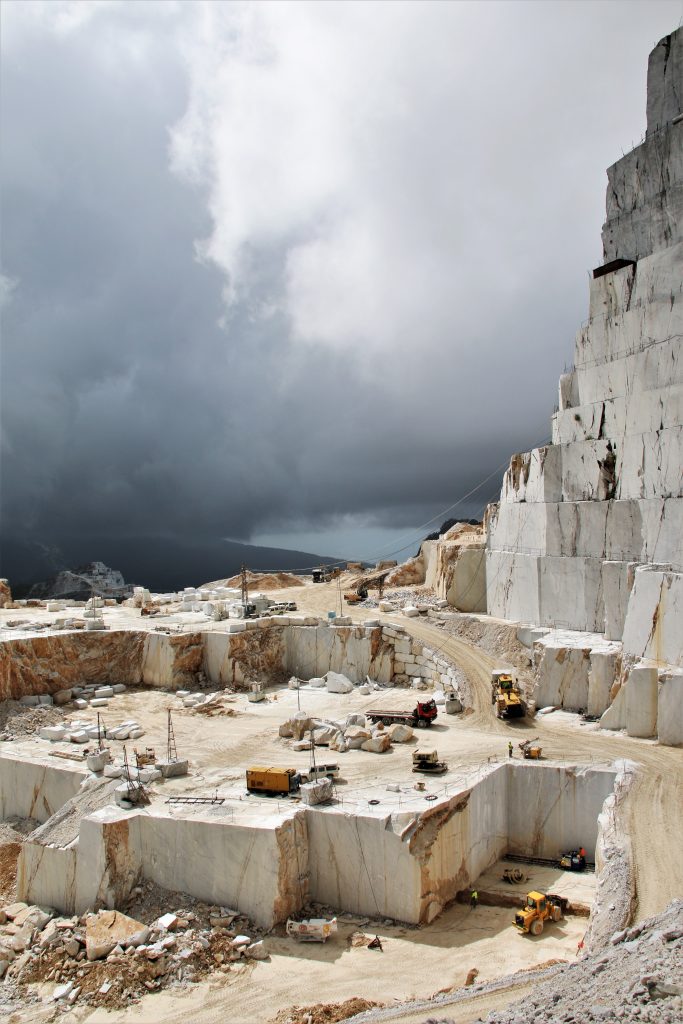 Davide told of another group of men who work on the Apuan Alps and play an important and integral role, alongside that of the quarrymen. These men are required to listen to the sounds of the mountain, and to detect and prevent danger. They have one of the oldest and most demanding, yet fascinating professions in the world. They are called the tecchiaioli , also nicknamed ragni bianchi (white spiders) and they are the unsung guardian angels of the quarrymen. They work in extreme conditions to provide safety of other workers.
They work in the Apuan marble quarries to monitor and clean the quarry front (the tecchia , in the Carrarese dialect) to eliminate any unsafe boulders, or sheets of marble that could potentially cause injuries (or death) if they were to fall on the unsuspecting quarrymen working below. Until the 1990s, it was the same quarrymen who descended into the overhangs harnessed to a rudimentary hemp rope. Now, professional rock climbers do it with the same techniques and equipment used in mountaineering and caving. They go from quarry to quarry, stopping for two or three months at a time to secure the rocky face.
The tecchiaioli move along the walls of the Apuan Alps and remain suspended for hours on the white chasms of the marble quarries. They listen to the mountain, observe it, take care of it, silently and meticulously getting the job done, just like hanging spiders.
Very few know of the existence of this figure, thetecchiaiolo. Many people assume the quarrymen have the hardest jobs, but few know of the harsh and exhausting conditions of tecchiaioli, who face risk, fatigue, and sometimes even fear daily. Their white surroundings are the breathtaking scenery of the quarries, yet they work in the most extreme conditions and weather: heat, cold, and wind. Every day, all year round, hanging, immersed in the blinding white of the marble. They are a tight-nit team, and the responsibility on their shoulders is great, so this means it's also a job that causes great stress on a daily basis.
During the mining process, the shape of the mountainous peaks and the marble façade are continuously modified and the aesthetics of the Alps can change brutally in a matter of weeks: in a few hours walls of tens of meters can disappear. One thing people may not consider is that extracting marble blocks from the mountain causes much wasted marble. Sometimes the blocks shatter as they fall and, once upon a time, all this marble "rubble" created problems as it accumulated in the valleys below.
Today, marble waste is utilised in many industries. The bits that have broken off, blocks that have shattered, or the cut-offs created when cutting a perfect block of marble, can be made into small stones that are used for paving or they are ground to make marble dust. This dust of calcium carbonate is used in toothpaste, soaps, cosmetics, paper production, cement production, to make glue, etc. Nothing is wasted anymore.
This "recycling" has only been taking place since 1980 and, before that, the three Carrara marble basins were submerged in 2000 years of accumulated marble waste. This was a huge issue because it had covered areas where there was good quality marble that could be mined. This "problem" has now become a valuable resource, especially if you consider that from a productive quarry, about 40% of the marble extracted becomes waste, with some quarries reaching 80% .
Seeing the quarries for the first time close up can be quite shocking – they seem like a giant wound in the mountain. We were at 1000m above sea level, but the mountains rise to about 1700m – 1800m and it's important to realise that they are all marble. It has been calculated that the marble extends also to at least 2 km below sea level, so although it seems shocking that marble has been taken from the Apuan Alps for so long, there is still plenty to last for at least the next 500 years.
Two thousand years passed where there wasn't any regulation on the number of quarries created or the amount of marble extracted. One could cut what they wanted, use explosives and not face any consequences. Today the whole process must abide by strict laws. Every two years, every company that manages a marble quarry must produce a plan to the region of Tuscany where they must detail exactly how many metres they plan to excavate. The environmental impact, the stability of the mountains and the estimated waste is evaluated before they receive authorisation to proceed.
The Apuan Alps are now protected by UNESCO, (The United Nations Educational, Scientific and Cultural Organization) and the regulation of mining is so strict today, there is no talk whatsoever of creating new quarries other than the ones that already exist.
If you do find yourself in northern Tuscany, take the time to visit the Carrara marble quarries and book a tour with CARRARA MARBLE TOUR company. It will definitely make you appreciate so much more when you see white Carrara marble anywhere around the world.
**CARRARA MARBLE TOUR Tours – Carrara Marble Tour company also organise private customised tours that can include a visit to the quarries, the marble museum, followed by lunch and tasting of traditional regional recipes including the famous lardo di Colonnata .
Se vi capita di trovarvi sdraiati su una delle belle spiagge lungo la costa versiliese nel nord della Toscana, sarà impossibile non ammirare le maestose Alpi Apuane. Sarebbe facile pensare che le superfici bianche sulle montagne più alte siano neve e molti fannp questo errore, nonostante le torride temperature estive sulla spiaggia. È davvero notevole pensare che questa sia l'origine di alcune delle più belle finiture di marmo che decorano chiese, cattedrali, famose sculture di marmo o, semplicemente, il marmo che si trova nelle cucine e nei bagni di tutto il mondo. Il nome "marmo bianco di Carrara" è diventato un marchio, sinonimo di arredamento di lusso e di edifici e mobile di alta gamma. Il marmo bianco di Carrara ha mantenuto il suo prestigio per migliaia di anni; fu duemila anni fa che gli antichi Romani rimossero per la prima volta lo strato di alberi e il tappeto erboso che vestiva le montagne per rivelare la preziosa pietra bianca che giaceva sotto. I Romani presero possesso di Carrara e dei suoi dintorni (un tempo chiamati Luni) e delle Alpi nel 180 a.C., dopo aver conquistato il territorio di una popolazione celtica che si era stabilita nella zona. Il marmo di Carrara rifornì l'impero romano per la costruzione di molti monumenti famosi che i turisti ammirano oggi. Il Pantheon e la Colonna Traiana a Roma sono costruiti in marmo di Carrara, così come il Portico di Ottavia. L'imperatore Augusto è noto per aver detto con orgoglio: "Ho trovato Roma una città di mattoni e l'ho lasciata una città di marmo". Anche molte sculture del Rinascimento (il David di Michelangelo per citarne una) furono scolpite in marmo di Carrara. Michelangelo è noto per aver visitato le cave molte volte durante la sua vita (visse fino a 90 anni) e ogni volta rimaneva nella zona per almeno 4-5 mesi per cercare e trovare il perfetto blocco di marmo da usare per le sue sculture. Michelangelo richiedeva il marmo bianco puro Statuario di Carrara, che è caratterizzato dal colore bianco latte puro, che lo rende molto prezioso. La prima volta che Michelangelo visitò le Alpi Apuane fu quando stava cercando il marmo perfetto da usare per scolpire la Pietà vaticana – l'unica scultura che Michelangelo abbia mai firmato, che ora si trova all'interno della Basilica di San Pietro, a Roma. Si tratta di una bellissima opera d'arte, raffigurante la Vergine Maria che culla il corpo morto di suo figlio Gesù, un'opera che deve davvero essere vista quando si visita Roma. Dopo aver visitato ripetutamente le Alpi Apuane, Michelangelo fantasticò di scolpire l'intera cima della montagna per creare una scultura così colossale che le navi di passaggio sarebbero state in grado di vederla dal mare. Il marmo Statuario è molto raro, e c'è solo un punto oggi sulle Alpi Apuane dove questo prestigioso tipo di marmo è disponibile, o dove è permesso scavarlo. Questa quantità limitata deve soddisfare il fabbisogno dell'intero pianeta – e questo è ciò che spinge in alto il prezzo e dà a questo tipo di marmo il soprannome di oro bianco. Il marmo statuario bianco puro è morbido in confronto al marmo che ha venature grigie o nere che lo attraversano. Più bianco è il marmo, più è presente carbonato di calcio. Le venature grigie sono causate dal carbonio e da alcune impurità e più queste sono presenti, più dura è la pietra di marmo. Un tempo l'estrazione del marmo era affidata alla schiavitù, e le loro tecniche sono rimaste immutate per migliaia di anni. All'inizio, i minatori sfruttavano le fessure naturali della roccia e inserivano dei cunei di legno. Questi venivano poi bagnati con acqua: il loro rigonfiamento, causato dall'espansione naturale del legno, causava il distacco del blocco di marmo dalla montagna. I Romani usavano scalpelli metallici per tagliare i blocchi con una profondità di circa 2 metri. Gli scalpelli metallici venivano inseriti in tagli profondi circa 20 cm (circa 9 pollici), e dopo molte martellate continue, il blocco si separava dalla montagna. Poi, per tagliare il blocco in lastre più piccole, due uomini usavano una grande sega a mano mentre una miscela di acqua e silice veniva versata sul blocco per facilitare il processo di taglio. È incredibile pensare che ogni giorno venivano tagliati solo 8 cm circa e che potevano passare fino a due anni dall'estrazione del marmo al trasporto sulla costa. Durante il XVIII secolo, per estrarre il marmo si usavano le esplosioni, ma questo metodo fu eliminato abbastanza rapidamente dopo che ci si rese conto che il danno alle Alpi Apuane era grande e si creavano troppi scarti. Una volta che i blocchi di marmo erano stati tagliati dalla montagna, si presentava un'altra sfida: come trasportare il marmo giù per la montagna, fino al porto marittimo. Uno dei lavori più pericolosi nel lavoro nelle cave di marmo era relativo al trasporto. I blocchi di marmo del peso di circa 30 tonnellate dovevano essere trasportati con cura giù per pendii molto ripidi su una struttura tipo slitta che scorreva su travi di legno insaponate. Venivano tirate corde da circa 10-12 uomini per cercare di controllare il marmo e resistere alla forza di gravità. Altri due uomini avevano il compito di trasferire le travi dalla parte posteriore a quella anteriore e si può immaginare quanto spesso accadevano incidenti: molti uomini rimanevano uccisi. Venivano usati anche i buoi e per loro il lavoro era così faticoso che spesso morivano lungo la strada. Ci sono meravigliose fotografie in bianco e nero che documentano queste potenti bestie che trasportano blocchi di marmo fino al porto marittimo, sul molo dove sarebbero stati caricati sulle navi. Il trasporto del marmo giù per la montagna è ancora un lavoro molto pericoloso e richiede una guida esperta dei camion pesanti. Anche solo guardare queste enormi macchine manovrare giù per la montagna ed eseguire curve molto strette per aggirare alcuni tornanti può provocare ansia! Ci sono irrigatori in funzione lungo le strade, per mantenere il terreno bagnato. Questo è importante per evitare che i pneumatici dei camion scivolino sulla ghiaia asciutta mentre scendono dalla montagna trasportando i grandi blocchi di marmo. Solo quando si visitano le cave di marmo di Carrara, l'apprezzamento per il lavoro e i lavoratori che contribuiscono ad ogni fase del viaggio, dalla montagna al prodotto finito, può essere pienamente compreso. Nel bacino del marmo di Carrara, ci sono tre aree destinate alle cave, conosciute come le cave di Torano, Colonnata e Fantiscritti. Ho visitato le cave di Fantiscritti e sono le più famose della città romana di Luni, un tempo esistente. Ho prenotato un tour con la compagnia Carrara Marble Tour e la nostra guida Davide era un pozzo di conoscenza. Davide ha raccontato di un altro gruppo di uomini che lavorano sulle Alpi Apuane e svolgono un ruolo importante e fondamentale, accanto a quello dei cavatori. Questi uomini sono tenuti ad ascoltare i suoni della montagna e a individuare e prevenire i pericoli. Fanno uno dei mestieri più antichi e impegnativi, ma allo stesso tempo affascinanti, del mondo. Sono chiamati tecchiaioli, soprannominati anche ragni bianchi, e sono gli angeli custodi non celebrati dei cavatori. Lavorano in condizioni estreme per garantire la sicurezza degli altri lavoratori. Lavorano nelle cave di marmo apuane per monitorare e pulire il fronte di cava (la tecchia, in dialetto carrarese) per eliminare eventuali massi pericolanti, o lastre di marmo che potrebbero potenzialmente causare ferite (o morti) se dovessero cadere sugli ignari cavatori che lavorano sotto. Fino agli anni '90, erano gli stessi cavatori a scendere negli strapiombi imbragati ad una rudimentale corda di canapa. Ora, gli scalatori professionisti lo fanno con le stesse tecniche e attrezzature usate nell'alpinismo e nella speleologia. Vanno di cava in cava, fermandosi per due o tre mesi alla volta per mettere in sicurezza la parete rocciosa. I tecchiaioli si muovono lungo le pareti delle Alpi Apuane e rimangono sospesi per ore sulle bianche voragini delle cave di marmo. Ascoltano la montagna, la osservano, se ne prendono cura, in silenzio e con meticolosità, proprio come dei ragni appesi. Pochi sanno dell'esistenza di questa figura, il tecchiaiolo. Molti danno per scontato che i cavatori facciano i lavori più duri, ma pochi conoscono le condizioni dure ed estenuanti dei tecchiaioli, che affrontano quotidianamente il rischio, la fatica e a volte anche la paura. Il loro ambiente bianco è lo scenario mozzafiato delle cave, eppure lavorano nelle condizioni e con il meteo più estremi: caldo, freddo e vento. Ogni giorno, tutto l'anno, appesi, immersi nel bianco accecante del marmo. Sono una squadra affiatata, e la responsabilità sulle loro spalle è grande, quindi è anche un lavoro che provoca grande stress quotidiano. Durante il processo di estrazione, la forma delle cime montuose e la facciata di marmo vengono continuamente modificate e l'estetica delle Alpi può cambiare brutalmente nel giro di settimane: in poche ore possono scomparire muri di decine di metri. Una cosa che la gente forse non considera è che l'estrazione dei blocchi di marmo dalla montagna causa molto spreco di marmo. A volte i blocchi si frantumano cadendo e, un tempo, tutte queste "macerie" di marmo creavano problemi accumulandosi nelle valli sottostanti. Oggi, i rifiuti di marmo sono utilizzati in molte industrie. I pezzi che si sono rotti, i blocchi che si sono frantumati, o gli scarti che si creano quando si taglia un blocco perfetto di marmo, possono essere trasformati in piccole pietre che vengono utilizzate per la pavimentazione o vengono macinate per fare polvere di marmo. Questa polvere di carbonato di calcio si usa nel dentifricio, nei saponi, nei cosmetici, nella produzione di carta, di cemento, per fare la colla, ecc. Non si spreca più nulla. Questo "riciclaggio" avviene solo dal 1980 e, prima di allora, i tre bacini di marmo di Carrara erano sommersi da 2000 anni di rifiuti di marmo accumulati. Questo era un problema enorme perché aveva coperto aree dove c'era marmo di buona qualità che poteva essere estratto. Questo "problema" è ora diventato una risorsa preziosa, soprattutto se si considera che da una cava produttiva, circa il 40% del marmo estratto diventa scarto, con alcune cave che arrivano all'80%. Vedere da vicino le cave per la prima volta può essere abbastanza scioccante: sembrano una gigantesca ferita nella montagna. Eravamo a 1000 metri sopra il livello del mare, ma le montagne salgono fino a circa 1700-1800 metri ed è importante rendersi conto che sono tutte di marmo. È stato calcolato che il marmo si estenda anche ad almeno 2 km sotto il livello del mare, quindi anche se sembra scioccante che il marmo sia stato prelevato dalle Alpi Apuane per così tanto tempo, ce n'è ancora in abbondanza per durare almeno per i prossimi 500 anni. Sono passati duemila anni in cui non c'era nessuna regolamentazione sul numero di cave create o sulla quantità di marmo estratto. Si poteva tagliare quello che si voleva, usare esplosivi e non affrontare alcuna conseguenza. Oggi l'intero processo deve rispettare leggi severe. Ogni due anni, ogni azienda che gestisce una cava di marmo deve fornire un piano alla regione Toscana in cui deve dettagliare esattamente quanti metri intende scavare. L'impatto ambientale, la stabilità delle montagne e gli scarti stimati vengono valutati prima di ricevere l'autorizzazione a procedere. Le Alpi Apuane sono ora protette dall'UNESCO (Organizzazione delle Nazioni Unite per l'Educazione, la Scienza e la Cultura) e la regolamentazione delle miniere è oggi così severa che non si parla di creare nuove cave oltre a quelle già esistenti. Se vi trovate nel nord della Toscana, prendetevi il tempo di visitare le cave di marmo di Carrara e prenotate un tour con la compagnia CARRARA MARBLE TOUR. Vi farà sicuramente apprezzare molto di più quando vedrete il marmo bianco di Carrara ovunque nel mondo. **CARRARA MARBLE TOUR Tours – L'azienda Carrara Marble Tour organizza anche tour privati personalizzati che possono includere una visita alle cave, il museo del marmo, seguito da un pranzo con degustazione di ricette tradizionali regionali tra cui il famoso lardo di Colonnata.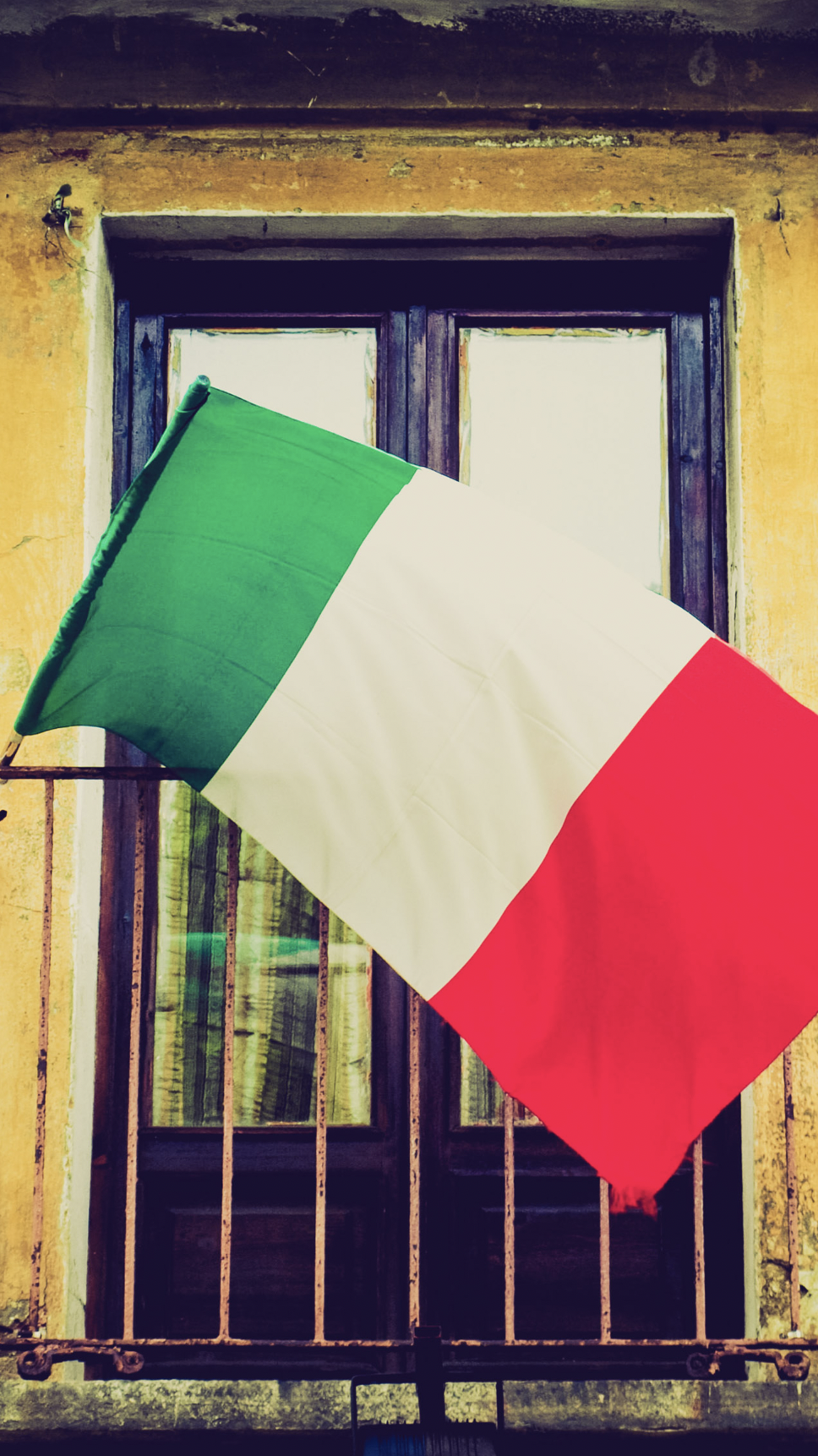 26 issues of L'Italo Americano digital edition
Support L'Italo Americano
If you're able to, please support L'Italo Americano today from as little as $1.

Weekly Newsletter
How to visit Carrara Marble Quarries (including the best tours)
If I say Carrara probably one of the first images popping into your head, is an image of Michelangelo's Donatello, or the white marble kitchen counter you dream about. Although we all know the final product, there are a few people who know where this precious rock comes from, and how it was extracted in antiquity and nowadays. With this helpful guide, you can learn how to visit Carrara marble quarries, the place where the magic happens.
Disclosure: anitabeyondthesea.com is reader-supported. When you make a reservation through links on my site, I may earn an affiliate commission, at no extra cost for you. That will help me keep the blog up and running. Thank you!
Table of Content
Some history of carrara marble, cava museo fantiscritti, cave di marmo tours, carrara marble quarry private tours, things to know before going, visiting the marble quarries on your own, exploring the most beautiful abandoned marble quarries, in conclusion is a carrara marble tour worth it.
Carrara marble quarries are known from antiquity for producing some of the finest white marble in the world. The quarries have been in operation for over 2,000 years since Roman times. At the time the marble was called marmor lunensis because of the neighboring city of Luni.
Through their centuries of history, they have supplied marble for some of the most impressive buildings and artworks in history. From the above-mentioned Michelangelo to Antonio Canova. And how not to mention the Pantheon or the grandiose San Peter's Basilica which made large use of the "white gold".
In modern times Carrara's marble is still largely used, among the most famous projects the majestic Sheikh Zayed Grand Mosque in Abu Dhabi or the modern Oslo Opera House.
Today, even if the extraction activities continue, visitors can take guided tours to learn about the quarries' rich history, discover ancient techniques, and marvel at the beauty of the white marble walls.
The best Carrara marble quarries guided tours
Note: following Covid restrictions some tours that included Colonnata's lard tasting, have now removed it from their tour. Remember to ask for confirmation for the tasting to be included , if that's important for you.
P.S. Colonnata's lard is absolutely delicious!
Walter Danesi Sr. has collected the tools of his life as a quarryman and put them on display for everyone to enjoy in this open-air museum. From sculptures to everyday objects, his routine but also historical objects to understand how the excavation was with the traditional techniques. The tour is very interesting and can be easily combined with a 4WD excursion or Marmo Tour bus ride to see the quarries from the inside.
Before going check out their schedule or contact them directly on Cave Di Marmo Fantiscritti Carrara .
Marmotour covers the history of Michelangelo's favorite source of marble, il Ravaccione . After a short bus ride, you will enter the active marble quarry, a shiny white cathedral.
During the tour, you will also get to see the tribute to Michelangelo by artist Ozmo. It consists in a giant mural that reproduces Michelangelo's fresco "The Creation of Adam" from the Sistine Chapel.
Book Marmo tour
During the tour, you will get to see the different stages of marble extraction, from the cutting of the blocks to the transportation of the marble. The tour will also take you to some of the most breathtaking locations within the quarry, where you can enjoy beautiful viewpoints.
Cave di Marmo Tours has three different options for its tours. You can either embark on a 4WD with 15 or 8 places. Or book a private tour for your group, for 8 people max.
Book your Cave di Marmo Tours here: For 15 persons , 8 persons , or the private tour (8 persons max).
Differently from the other tours, the Carrara Marble Quarry Private Tour lasts 4 hours and in addition to the exploration of an active marble quarry, you will get to explore Carrara historic center with your guide. Of course, the tour includes a stop at one of Colonnata's restaurants to taste their excellent lard!
Book Carrara Marble Quarry Private Tours
The 4WD tours are an incredible experience, but it is NOT suitable for the faint of heart! The narrow roads that run among the quarries have incredible views, but if you suffer from vertigo you may be disturbed. In the same fashion, some breathtaking views from the panoramic points are on top of deep cliffs.
Especially when exploring the interiors of the marble quarries it may be chilly . If you are particularly sensitive to the temperatures bring a jacket or scarf to protect yourself.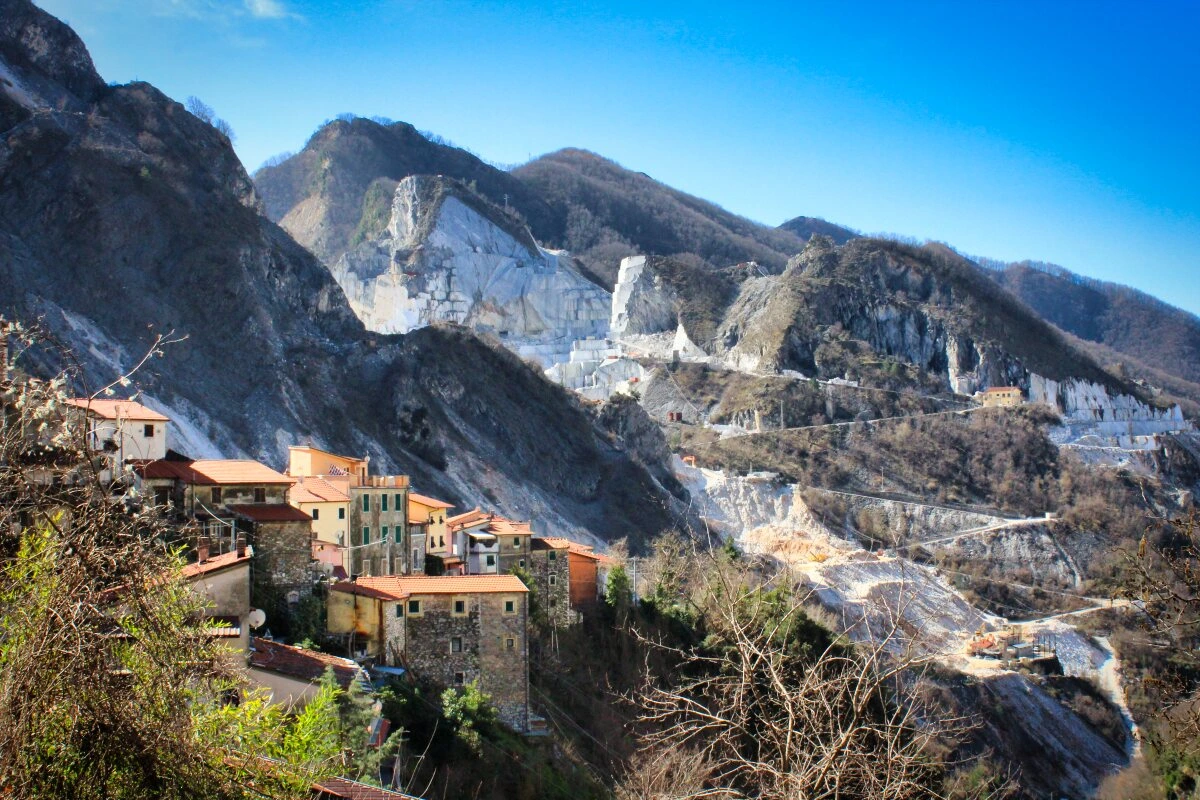 Ride along some of the most panoramic (and narrow!) roads in Italy. Reaching the quarries' sites is already an adventure itself! Once you arrive in Colonnata village, you can take one of the treks that from there climbs up and observe the mountains open heart from afar.
A special mention for the scenic Vara Bridges . By the end of the 19th century, to speed up the transportation process, the Ferrovia Marmifera , Marble Railroad, was created.
After the war the system became obsolete and trucks took the monopoly of transportation instead. But the bridges stayed and they are now part of the beautiful landscape of the valley.
If you want to see the active marble quarries from the inside, the only way is via a guided tour due to the particularity of the location. The drivers have a special license to drive inside the quarries.
On the other side, in case you are willing to see an abandoned marble quarry you may be interested in our self-guided tour inside the 5 most beautiful abandoned marble quarries in Tuscany .
Got the time to pick only one? Go for Henraux . Its white walls have become the canvas to the art collective Glitch, who created some incredible murals!
Yes! It's an unforgettable experience that offers a glimpse into the history, art, and craftsmanship of Italy. The beauty of the marble, combined with the history of the quarries, makes this a must-see destination for anyone visiting the Tuscany region of Italy.
Are you planning a vacation to Italy soon? As a Tuscan native, I have many more day trips and helpful guides that will inspire you to visit il Bel Paese!
Have you liked this post? Sharing is caring!
Netherlands
Switzerland
Solo Location Guides
Solo Travel Advice
Solo Inspiration
Luxury travel
DESTINATIONS , EUROPE , ITALY
Visiting the carrara marble quarries, italy.
If you are a Renaissance fangirl/fanboy or want to experience one of the world's most unique landscapes, a visit to the Carrara marble quarries in Italy's Apuan Alps is a must.
Famed for its high quality and beauty, Carrara marble has been quarried from the same mountains for over 2,000 years. It can be seen in cathedrals, sculptures and monuments, from the sublime cathedral in Orvieto to the Pantheon, one of Rome's most famous landmarks .
These marble-laden mountains are an extraordinary sight. Looking at the Apuan Alpine peaks you would be forgiven for thinking that they are snow-capped. In fact, their quarried faces glisten with marble.
To learn more about one of Italy's most iconic exports, discover how to visit the fascinating and spectacularly scenic Carrara marble quarries.
A Short History of Carrara Marble
The story of Carrara marble begins 65 million years ago when natural deposits of limestone below sea level were compressed by the high water pressure. Continental plates began to press together, pushing up against one another to form the marble mountain that we see today.
Carrara marble has been quarried since Ancient Roman times , then called the "Luna marble." The deposits were next to the sea which was ideal for transportation. In those days the marble was rolled down the mountain by hand.
This was the Renaissance 's raw material and was the starting point for many of Florence's finest sculptures .
Michelangelo made many trips to Carrara to select pieces of the stone for his works, including David in Florence and the Pieta in St. Peter's Basilica in Rome. It is said that David was inspired by the brawny Carrara masons.
READ THIS NEXT: Discover the Life and Art of Michelangelo in Florence, Italy
Types of Carrara Marble
The quality of the marble depends on several factors, such as its colour and how many cracks it has.
White Carrara marble is the most prized because of its purity (it is 98-99% calcium carbonate). Due to its softness, it is the ideal raw material for sculpting.
In contrast, blue-grey marble is harder and has more impurities, namely carbon, clay and iron. This makes it good for building.
Whilst Carrara has a lot of grey-blue marble, there is less white marble.
Where are the Carrara Marble Quarries?
The Carrara marble quarries are in Tuscany , around four miles northeast of the city of Carrara at the foot of the Apuan Alps.
The Carrara Marble Quarry Tour
The 50-60 minute excursion conducted by Carrara Marble Tour offers an excellent insight into the quarrying of this precious limestone.
Staring at the parking lot at Fantiscritti , our guide and driver Pipo bundled us into a 4×4 and negotiated his way along a steep marble road to quarry n.83 Canalgrande Alto , at 1,000 metres above sea level.
The views from here over the Apuan-Versilian coastline and the Ligurian sea are sensational.
DID YOU KNOW?
Part of the opening car chase of the 2008 James Bond Quantum of Solace blockbuster – one of my favourite movies filmed in Italy – was shot at the Carrara marble quarry.
The quarrying industry in Carrara directly employs about 1000 workers. Quarrymen are just that; the labour force is almost 100% male and working here is a tradition passed down through generations of local people.
There is a solitary female; the site's Health & Safety manager. It takes a woman to keep this many men under control!
Marble is quarried at Carrara year-round, stopping only when heavy rain makes conditions on the access road dangerous.
And this can be a hazardous occupation. Pipo tells us that in the last ten years, 14 people have died. But on a positive note, the mine's safety record is improving.
WILL CARRARA RUN OUT OF MARBLE?
There are good marble deposits 1 km below sea level. With limitations on mining, it is thought that there will be Carrara marble for the next 400 – 600 years. Without these restrictions, Carrara may run out of marble within 200 years.
In the distance, we could see the quarrymen hard at work.
A large block of marble, called a bancata, is cut from the ground and is then split into smaller blocks with diamond chains. But, weighing in at 20 tonnes, small is a relative term here. These blocks are taken to the harbour of Carrara for shipping to China where they are cut and processed.
Quarrying marble is hard work and the men need sustenance. The typical meal of local miners is lardo di Colonnata I.G.P., a herb-infused backfat that is left to age in white marble vats in the nearby village of Colonnata.
At the end of the tour, you get to try lardo, cut into thin slices, with a glass of red wine. It wouldn't be my first choice of lunch, but when in Carrara …
How to Do a Carrara Mine Tour
This Carrara marble mine tour operates from March to November. In 2023, it costs 15 euros per person.
Tours are 50 minutes and can be taken in Italian or English. It is not possible to book in advance unless you are part of a group of at least 20 people.
To get to the starting point of the tour from Carrara, follow signs for Cave and then Fantiscritti.
There is also a small museum, gift shop, restaurant and toilet facilities. In summer, there are mini-bus tours inside the mines.
Can you visit the Carrara marble quarries without a tour?
Although it is possible to visit some of the mining areas and the museum under your own steam, I recommended taking the tour. The views alone warrant the modest cost and you get to see the quarries close-up.
How to get to Carrara
Carrara is situated on the coast of northern Tuscany in Italy. By car , it's an hour north of Pisa or a 90-minute drive south of Genoa or an hour north of Pisa.
If you don't have a car, the nearest railway station is Carrara-Avenza which is on the Genoa-Pisa branch line.
I visited the Carrara marble quarry as a shore excursion from Livorno , a popular port of call on cruises of the Western Mediterranean.
READ THIS NEXT : Western Mediterranean Cruise: Essential Tips, Ports & NCL Epic Review
About Bridget
Bridget Coleman has been a passionate traveller for more than 30 years. She has visited 70+ countries, most as a solo traveller.
Articles on this site reflect her first-hand experiences.
To get in touch, email her at [email protected] or follow her on social media.
Carrara Marble Quarry Tour Guide
Map and guide to visiting the quarries above carrara.
Maps of Italy >
Tuscany >
Carrara Marble Quarries Tour
Touring the marble mines in the Apuan Alps in northern Tuscany is an incredible visual experience--which is why the location was chosen for the chase scene in the James Bond film Quantum of Solace .
You can tour some of the marble mines above Carrara in a self-guided car tour, but to get as high into the Apuan Alps as we did in the picture, you'll need to take a jeep tour. The tour we took cost a reasonable €10, one of the best bargains in Italy. It gets you 1000 meters above the sea. Today that tour is €15. Still a bargain, but...
Map: Carrara Marble Tour & Lodging Locations
The map below is centered upon the Frantiscritti Mine Museum. Just a big south is the parking for the tour, and just to the north is the ticket booth and restaurant. You can see this in detail by zooming in on the map using the controls on the lower right. The map shows some lodging in the marble moutains if you wish to stay here.
Views from the Tour
View from the Marble Quarries
Down Comes a Mountain
Carrara and the Marble Mountain Travel Tips
You will, of course, need a car to do this trip, unless you've arranged to use a guide or travel planner.
From the city of Carrara, follow the signs to the "cave" until you reach the Fantiscritti caves. There is a small museum there worth seeing. The restaurant, Ristorante il Poggio , has an annex where you can sign up for the tour if you've come in the off season without a reservation.
Where to Eat
If you haven't made a restaurant reservation before arriving at the Frantiscritti starting point, we suggest heading over to the nearby town of Colonnata , famous for its lardo , herbed backfat aged in marble vats that kept the marble miners in energy through the long winters. It's possible to tour the lardo workshops. There are quite a few restaurants in Colonnata. You don't have to eat lardo in any of them, but you should try it. It's much healthier then butter when a thin slice is laid over a piece of toasted bread. Our latest fave restaurant in Colonnata is Osteria Nella Pia .
Where to Stay
Consult the map above for places to stay in the mountains. But if you'd like to stay in a marble city, we've found that of the two marble towns, Massa is perhaps the most interesting, and you can retreat to Marina di Massa to be closer to the sea.
I prefer to stay where the marble is turned into art, in nearby Pietrasanta . See: An Art Itinerary in Tuscany .
Guide Services
We recommend Serena Giovannoni of Wish Versillia as a guide who can provide comfortable transportation and guide services from wherever you are in Versillia (this area of Tuscany), especially useful if you do not have a car or if you just want to leave the navigating to someone else. The roads in this area are narrow and confusing. Leave the driving to someone who knows the way.
Location and Contact information
Carrara marble tour (50 minute 4x4 jeep tour).
Cave di Fantiscritti , Italy
Latitude: 44.090777975 Longitude: 10.133441103
Near Carrara
Where to go from here? Once you've seen the raw materials you may wish to visit the workshops, many clustered around Pietrasanta , a very nice town to stay in. If a spa appeals to you more, Montecatini Terme may be just what you're looking for. Lucca is also nearby. It is about an hour and a half drive to Florence .
If you are a lake lover, bird watcher, or like to walk on planks over wetlands (and see a Roman Villa overlooking it all), a trip to Lake Massaciuccoli might be in order.
Or, you may wish to explore other options in Tuscany .
More Italy Travel Planning Resources
Travel Planning Timeline : Learn what you need to plan when.
What Will an Italy Vacation Cost? : Tools for budgeting your Italian vacation.
Unplanned Attractions : Save time for the good life in Italy.
Jeep Tour of Carrara Marble Quarries in Tuscany
See the Carrara Marble Quarries by Jeep
Carrara Marble Tour
The famous marble of Carrara has been quarried since Roman times and has long been a favorite of sculptors, including Michelangelo. Fantiscritti Marble Quarries, or cave (pronounced cah-vey ), has a 50 minute 4x4 jeep tour that gives visitors a chance to get an inside look at the quarries and also includes a fantastic view from high above them.
If you're in the Carrara area of northern Tuscany , don't miss this experience.
Inside the Marble Mines of Carrara
Carrara Marble Tour takes you on a fascinating ride through the quarries for a close look at the marble cliffs and mines. Near the top, you'll get out and enjoy a spectacular view of the quarries, the city of Carrara, and the coast. This is a much higher point than you are allowed to drive to on your own.
Your guide will explain the history and uses of marble, the different types of marble, and how the quarries operate. You'll see a working section of the mine, as well as the site where several Austin Martin's went over the cliff during the filming of the James Bond movie, Quantum of Solace .
The interesting and scenic 50-minute tour is offered daily from March to November and is priced at 12 euros (as of 2019). A 3-4 hour option includes pick-up and drop-off from your nearby hotel, time to tour the town of Carrara, plus a special breakfast of local specialties, including lardo di Colonnata, which is seasoned pork fat. This tour is currently priced at 65 euros per person.
Carrara Marble Tour Details
Cave di Fantiscritti Carrara Marble Tour . Check the website for updated hours and prices or to book a tour.
The cost is 12 euros (as of 2019).
Tours are 50 minutes and can be taken in Italian, English, or French.
Note that during inclement weather, the mines are not in operation.
At the parking area of the quarry are a museum, gift shop, restaurant, and restrooms. In summer, there are mini-bus tours inside the mines.
From Carrara, follow signs for Cave and then Fantiscritti, going through a couple of marble tunnels.
If you have a car, it's possible to see some of the mining areas and visit the museum without taking a tour, although the tour is a highly recommended way to see the quarries close-up and is worth the price just for the amazing views.
Sightseeing Near the Carrara Marble Quarries
Very near the marble quarries is the picturesque mining town of Colonnata, famous for producing lardo . Colonnata is a good place to eat with several restaurant choices.
Carrara is in the part of northern Tuscany known as Versilia that includes the three main towns of Carrara, Massa, and Pietrasanta and a long stretch of coast where you'll find beaches and the seaside resort town of Viareggio , famous for its carnival parades.
Where to Go on the Italian Riviera Between Genoa and Tuscany
20 Best Things to Do in Florence, Italy
Tuscany Off the Beaten Path Away from Tourist Crowds
Capri Italy Guide: Planning Your Visit
Pietrasanta, Italy Travel Guide
Florence Italy Travel Guide
A Travel Guide for Italy's Forte dei Marmi
The 13 Best Things to Do in Salzkammergut
Getting Around Tuscany
The 9 Best Beaches and Coastal Areas in Tuscany
The 14 Best Day Trips from Rome
The Top 10 Day Trips from Naples, Italy
Your Trip to Florence: The Complete Guide
Explore Italy's Caverns and Grottoes
Top 15 Things to Do in and Around Phoenix
The Top 10 Places to Go in Tuscany
By clicking "Accept All Cookies", you agree to the storing of cookies on your device to enhance site navigation, analyze site usage, and assist in our marketing efforts.
Carrara Marble Tour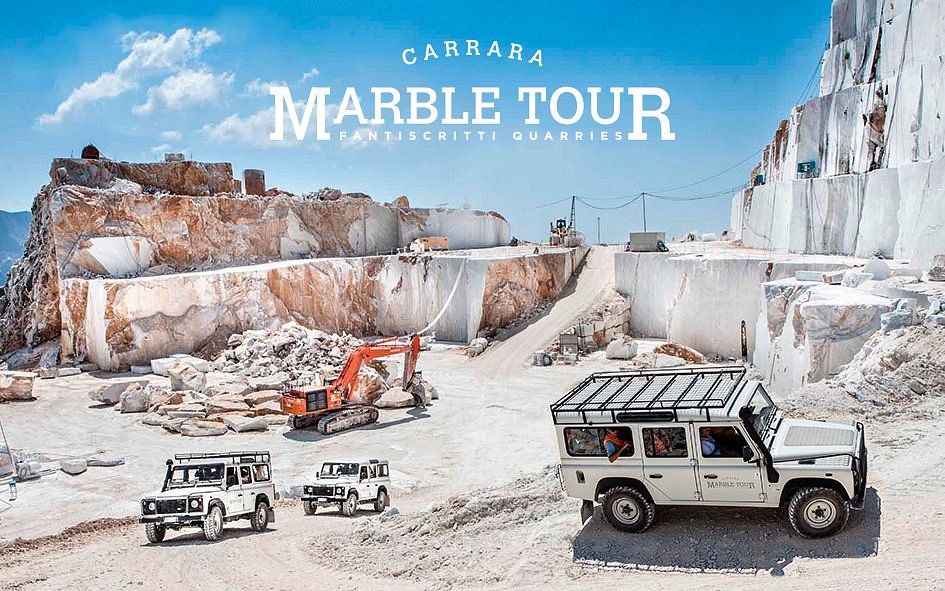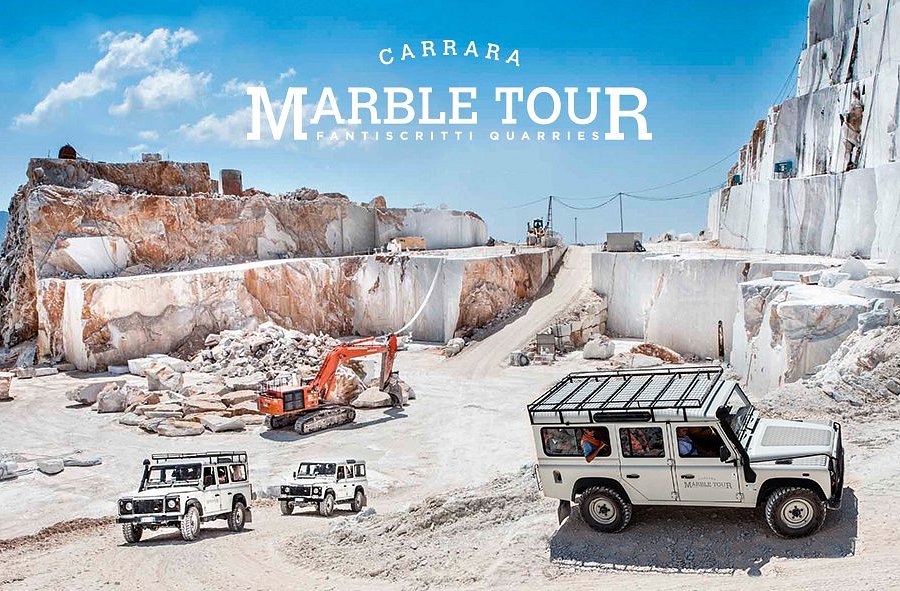 Similar Experiences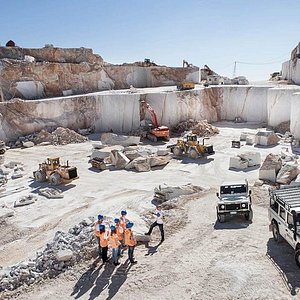 Carrara Marble Tour - All You Need to Know BEFORE You Go (with Photos)
Carrara marble tour information.
EXPERIENCES
Visit the Michelangelo Marble Quarries in Carrara
Teresa Turano
March 19, 2023
Outdoor , Search
The interest in the most extraordinary Carrara marble quarries is growing, with tours searching for the Michelangelo marble so white . But also for the lard , the local "candid" ham, and the wine that always accompanies it in the trattorias . Cultures and uses, stories of marble excavation, and industrial archeology have their roots in ancient times and pass from the great Michelangelo, who spent much of his time here searching for inspiration and beauty.
Imagine the autumn of 1497 if you can. Michelangelo Buonarroti is 22 and has just been commissioned nothing less than the Pietà by the French Cardinal Bilhères Lagraulas. So he gets to Carrara riding a gray horse and visits the Polvaccio Quarry. Here, Michelangelo commissions a load of local marble from the stonecutter Matteo Cuccarello. The artisan undertakes to deliver promptly, even though the season is about to get prohibitive to work in the quarry .
A few months later, the material is so late that the Bishop writes the Malaspina Marquis to solicit the delivery. Although not much is known, the impediment is likely due precisely to a gabelle that the Lunigiana feudatory imposes on extracting the precious material .
What is happening around Michelangelo? The alternate fortunes of the little Massa Marquisate.
To picture the 16th-century Carrara, we need to know about the fief of Massa , dominated by the magnificent Malaspina Fortress .
Three years before Michelangelo's passage, in 1494 , Charles VIII is named a knight within the walls of the sumptuous castle.
Carrara marble quarries tour
That same year , Ricciarda Malaspina is born in the fortress, the only daughter of the sovereign. Despite being a woman, she will be the Marquise of Massa, Lordship of Carrara, Moneta, and Avenza, and an essential Tuscan emissary in Rome.
Six years after the artist's visit, in 1500, Jean de Beaumont, sent by the French to help Florence fight against Pisa, is passing by Massa. So, incidentally , he takes the chance to confiscate Massa and other territories to Alberico and hand them over to his uncle Gabriele II Malaspina, Alberico's archenemy.
That's how the Malaspina family members alternate their ruling on Massa and Carrara's small, strategic territory .
The majestic mountains overlook the human events, silently eternal, holding their white stone treasure, the crude wonder in which Michelangelo can envision his dramatic art .
The artist's visits to Carrara mark his course, maturation, and knowledge . Working with the Carrara quarrymen, getting to know their life of sacrifice and danger, and with the local stonemasons, experts in marble working, Michelangelo learns a great deal . And indeed, his visits are welcome, as his patrons pay no heed.
It is 1505 , and Michelangelo must carry out his most painful, often modified work, the funeral monument to Pope Julius II . For this outstanding work of art, Michelangelo sketches on marble for the first time and later turns to some boat owners in Avenza for transport to Rome.
It's 1516 , and Michelangelo still needs to complete the complex sepulchral work. The new Pontiff, Leo X , insists on using the quarries of Pietrasanta in lower Tuscany. Being a member of the Medici family, he wants to assign the job to the Medici city to gain the resultant gabelles.
But Michelangelo does not leave Carrara.
His stubbornness and notoriously rebellious and tormented spirit must find a breeding ground among the quarrymen, who forge their traditional anarchic spirit in their mountains and hard work. The thirty-year relationship with the city of marble was troubled , full of quarrels, but also mutual recognition and passion .
Michelangelo eventually takes up residence in Carrara and even funds a company with Leonardo Cagione , a quarryman , to excavate and earn from marble supplies for the commissioners. The business runs smoothly until irreparable disagreements regarding delivery times happen. Also, because of the tense relationship with reigning Alberico, Michelangelo turns to the Versilian quarries. Not for long, as the Pietrasanta's quarries are new, and workers are inexperienced compared to the Carraresi .
Of 1525 is one of the last testimonies of the artist's presence in Massa . It's the year of Michelangelo's signature in the Fantiscritti quarry, bearing witness to his presence close to the marble workers and the stone .
In July 2017, street art appeares in the quarry, celebrating Michelangelo.
The street artist Eduardo Kobra realized in 4 days, in July 2017 , an extraordinary mural in the Carrara Marble Quarries. The imposing 10 meters high drawing depicts Michelangelo's David and symbolizes the return to the origin of art .
Please enable javascript in your browser to book
+39 389 642 67 14
+ 39 0187 30 57 84
Via Urbano Rattazzi, 32 19121 La Spezia
Copyright © 2023 | All rights reserved
Visit the Carrara marble quarries in Tuscany
Latest update: 10 July 2023
The Apuan Alps, near the Tuscan coast, are rugged. Turns are sharp, mountains are steep. Heavily loaded trucks drive back and forth. Everything is covered with a white, chalky layer. Welcome to Carrara, the marble capital of the world. It's your time to visit the Carrara marble quarries.
What do you want to know more about?
Carrara marble quarries
The contrast between the chic marble in kitchens, halls, or museums and the place where it is mined could hardly be any bigger. In the mountains around Carrara, the Apuan Alps, trucks and excavators rule the day. The landscape is rough. Desolate even. The men who work here have a hardened glance and rugged look. Working in a marble quarry is not for the faint of heart – nor flabby muscles.
What is marble?
Different types of marble come from the marble quarries, from stark white to marble with green and blue veins. But what exactly is marble? It is a type of limestone; through years of enormous pressure and sometimes extremely high temperatures, the limestone has turned into marble. So it is an entirely natural product. The Italians like to use it on the facades of churches; you may know marble kitchen tops, and sculptors are also fans of this natural stone.
Marble Mining in Carrara
The marble industry is significant in the region. There are about 300 marble quarries that together extract more than 5 million tons of marble annually. And then there are hundreds of companies that make their money in one way or another with marble, from marble processing to repairing excavators. Marble is even brought to Carrara from other parts of the world because it is cheaper to have the marble processed here. Thanks to the enormous volume, the machines never run out of work.
The marble is mined from within the mountain. All kinds of calculations and measurements are made to ensure that it's safe, without the risk of collapse. For example, there is a pillar every 30 meters for stability in the marble quarry I visit. In this particular quarry, two companies have a contract of no less than 29 years to excavate.
Michelangelo's marble obsession
The Romans discovered marble in Carrara in the second century BC. Previously, they mainly got the marble from Greece and Turkey, but Carrara was, of course, much closer. This is how the first marble quarries arose in Tuscany.
In the Middle Ages, marble mining came to a halt. Still, in the Renaissance, Michelangelo was commissioned to work with it. His David is made of marble from the marble quarries here. He reportedly visited Carrara regularly and even lived here for a while. During that period, he went into the mountains with his mule to select the best marble for himself. Now that's dedication. Many artists still like to work with the world-famous marble. You'll see their work and ateliers in towns like Pietrasanta .
Marble Tour: visit a marble quarry in Carrara
Driving between the marble quarries is an experience in itself, but it becomes more fun if you also visit such a quarry. I join a tour by Marmo Tour. I buy a ticket on the spot, but during summer you'd better reserve ahead. Another option is to look for a jeep tour .
I race into the marble quarry in a small van – I tell myself that the driver does this several times a day and knows exactly whether he can expect oncoming traffic. In the marble quarry, it is fresh, and cold even compared to the outside. So take a sweater or cardigan with you; it's definitely not an unnecessary luxury.
From a distance, I watch how the marble is extracted. First, a massive block of marble is cut in half with a steel spiral cable. This is very precise because if you do this at the wrong spot, there is a chance that the marble will split incorrectly, and you can't use it anymore. Meanwhile, the guide explains in clear English how the marble quarry came into existence, and how the marble is extracted and processed.
There are a few more perks to the tour through the Carrara marble quarries. We pause for a moment at a painting by Ozmo, made based on a work by Michelangelo. We also admire a few bottles of Extraordinary wine in marble bottles. But what I like most is that concerts and events also take place in the marble quarry. For example, David Bryan, the pianist of Bon Jovi (both nostalgia and a guilty pleasure for me), played on a marble piano here.
Tours to the marble quarries in Carrara
If you're visiting in the quieter months, you do not need to book a marble tour with Marmo Tour . Just drive by, and the cheerful ticket counter will indicate when the next tour departs. A van fits 8 people, so you usually don't have to wait long. So put on your helmet, vest, and go! In high season it is wise to get there early to avoid the worst crowds, but it's even better to make a reservation. Marmo Tour is open from March to October.
The tour lasts about 40 minutes and costs € 10. Once outside, you can visit the Cavamuseo, where you can see marble statues and see which materials were used to mine marble in the past.
How do you get to the Carrara marble quarries?
Set your navigation to Marmo Tour , and you will soon cover your (rental) car with a thin layer of white dust. You drive right through and next to the marble quarries. Left and right, you can see the impressive mountains with white marble tops. No, that's not snow. Pay close attention as the road is tricky at some points, and the seasoned freight forwarders steer full speed into sharp turns. From the marble tour, you continue the road into the tunnel. Also watch your speed here because the road is bumpy, and there may be loose pieces of marble. You will automatically leave the Apuan Alps via this route. If you prefer not to drive yourself, book a jeep tour.
Tip! If you want to rent a car in Italy, check Sunny Cars or EasyTerra . I have had very good experiences with them.
More travel inspiration for Italy
Useful links for your Italy trip
Travel guides . I love the practical travel guides from Lonely Planet, buy them at Bol.com or Amazon .
Flights. Be sure to check out Transavia , but do compare all your options! Definitely check out Momondo , Skyscanner , and Kiwi .
Trains to Italy . Travel by train to Italy from the Netherlands with NS International or Flixbus . Book buses and trains in Italy with Omio or Busbud .
Accommodation. All-time favorites: Booking.com and Natuurhuisje . Or try Campspace . Rather stay in a hostel? Try HostelWorld .
Money.  Your bank cards may not get accepted everywhere. You could opt for a  Revolut card  as an additional card when you travel. 
Activities . You book the best tours and activities with GetYourGuide and Viator . For 'free' walking tours, check out Freetour and GuruWalk , and for bike tours, try Baja Bikes .
Attractions and museums. Try Tiqets for a 5% discount on museums and attractions with the coupon code KIMOPREIS22.
Car rental. My go-to car rental companies are EasyTerra and Sunny Cars as they have all-inclusive / worry-free offers.
Travel gear. Buy your gear at Bever or Decathlon , or simply at Bol.com .
Package deals. Rather go on a catered trip? There are plenty of choices. For the Dutch, try: ANWB vakanties or Tui , Sawadee , Corendon , D-reizen , Sunweb , or will you choose Vakantie Discounter ? Or, go on a yoga retreat in Italy !
Some of the links on this site are affiliate links. If you buy something through these links, I might receive a small commission .
First published: July 2019. Updated since!
Related Posts
Write a comment cancel reply.
Save my name, email, and website in this browser for the next time I comment.

view more from the blog
Linen my passion – Stepping into Tuscany old traditions
Versilia Blog Tour 2013 – A handful of Versilia!
Nature tours
Carrara marble quarries tour: between art and tasting.
During the Carrara marble quarries learn about art and marble, while tasting some of the typical products of the Apuan Alps.
Carrara marble quarries tour
The history of white blocks of marble, the most famous of the world from the quarry to artistic productions. Firstly, we will enjoy a breathtaking guided tour of Fantiscritti quarries by Jeep 4×4. We will see the modern machinery in action and learn the mining methods dating back to Roman times.
Secondly, we will get to the village of Colonnata, where tasting the local Lardo and visit a Larderia with illustrations of the techniques of production and storage in the typical marble basins.
Later in the afternoon, we will stop in Pietrasanta, the world center of artistic working of marble and bronze, but also mosaics. We will experience the thrill of live creation activities in the art shops. We will then continue to discover the beauty of Pietrasanta from the Duomo, the cloisters of S. Augustine and enjoy some shopping around the boutiques of its historical centre.
Pietrasanta
Nestled between the sea and the mountains, Carrara is rich in history, tradition and culture. A road of culture and art, which reaches up to the CAP Visual Arts Center, the new museum of contemporary art, housed in the former Convent of St. Francis, where an exhibition of the works acquired by the International Biennial of Sculpture in Carrara made ​​between 1957 and 1973 by the Biennials of 2006 and 2010 and from the exhibition "Drawing the marble." The nineteenth century Palazzo Binelli hosts the exhibition of fine plaster which make up the art collection of the Academy of Fine Arts. Carrara is also housing Michelangelo Buonarroti dwelling. In fact he stayed in Carrara several times between 1521 and 1525 while choosing marble pieces.
Pietrasanta was founded in 1255 upon the preexisting "Rocca di Sala" fortress of the Longobards by Luca Guiscardo da Pietrasanta. Thpugh it is a small town, Pietrasanta today is world famous for its art shops and galleries and is known as Little-Athens. Among the list of artists who have worked in Pietrasanta and settled their atelier to produce their art pieces: Fernando Botero, Igor Motoraj, Ivan Theimer, Hans Arp, Pietro Cascella, Salvador Dalì, Giacomo Manzù, Juan Mirò., Henry Moore, Costantino Nivola, Isamu Noguchi, Giò e Arnaldo Pomodoro, Giuliano Vangi, Kan Yasuda.Today some of these pieces and maquettes can still be visitable in the art shops scattered around Pietrasanta and in the Museum of Bozzetti.
Destination
Departure time, return time, not included.
Meet up your guide
Jeep tour in carrara marble quarries, tour and lunch in colonnata, pietrasanta art shops, tour location, make your own memories.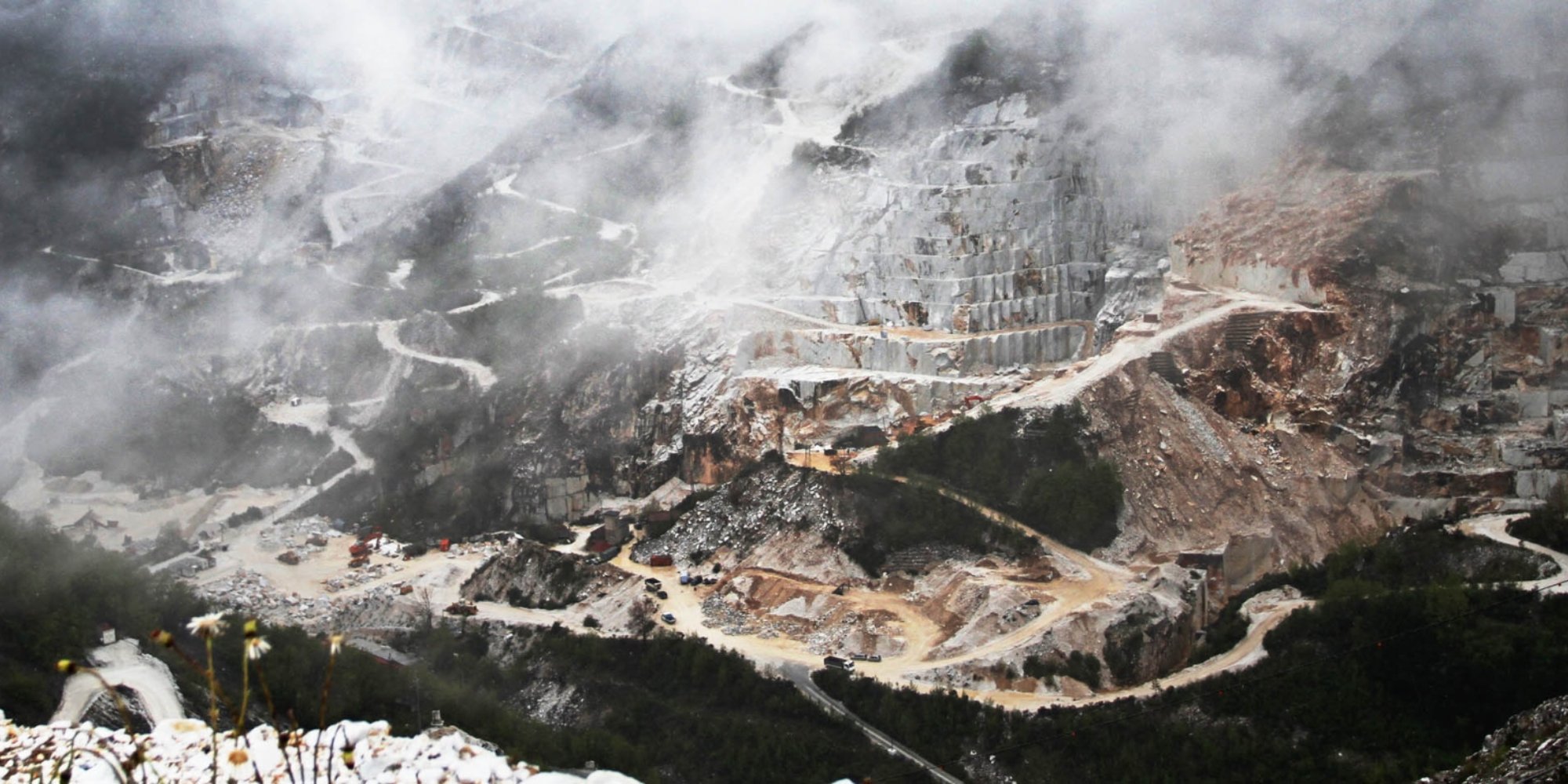 Off-roading in the Carrara marble quarries
email Email
print Print
content_copy Copy link
A journey among the marble stones in the Tuscan city of Carrara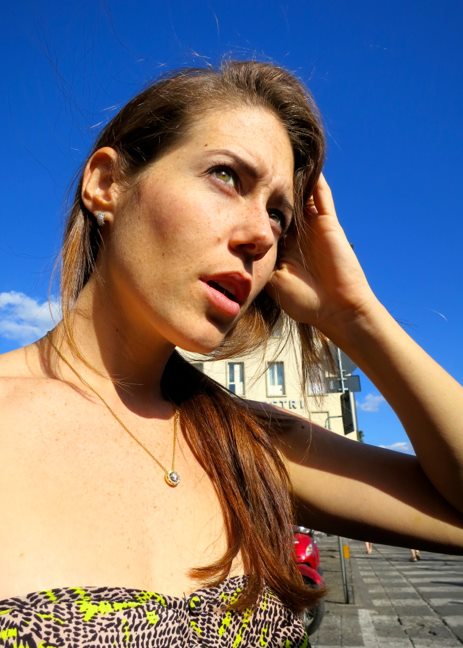 When I think of marble I imagine a sleek, modern kitchen with bright light creeping in and a lush view of a pool. I have never thought 'oh, where on earth does this slab of marble come from?' All this changed the day I met the Indiana Jones of Carrara—our tour guide.
The journey began on a dreary, rainy day in this little town in north Tuscany . My absolute favorite car pulled up beside us, a Defender. Bad to the bone. Out stepped our Carrara marble quarry tour guide. I got all excited and jumped in the backseat ready for whatever was ahead.
1. Tour of Carrara marble quarries
Tour of Carrara marble quarries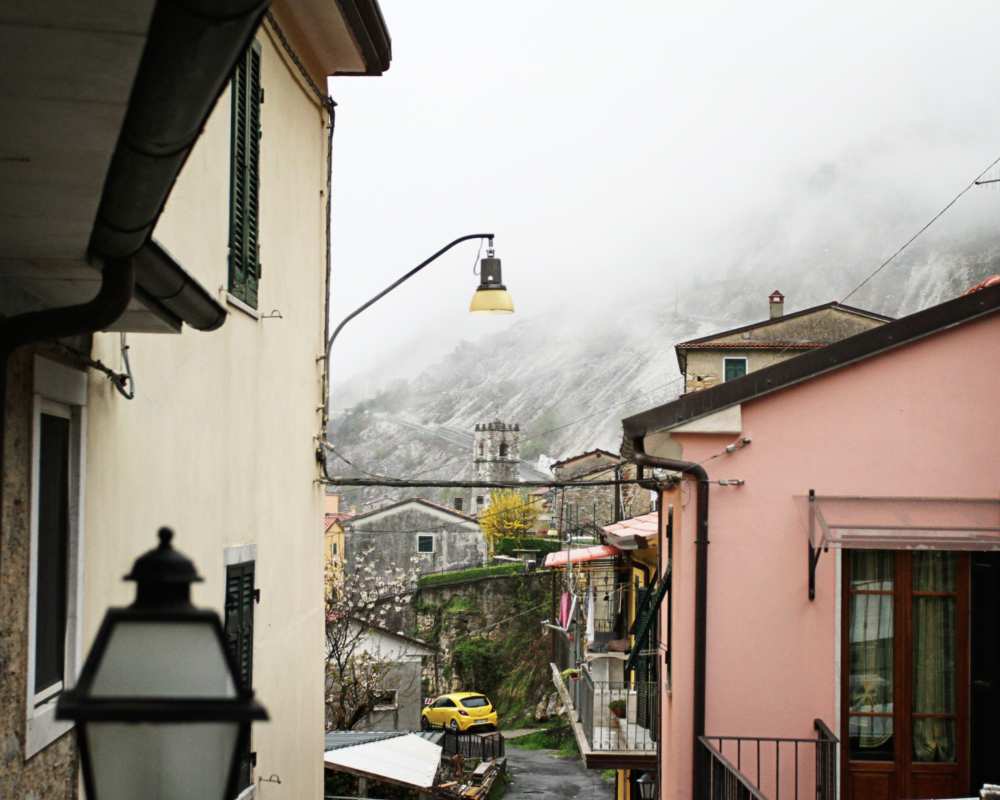 I had no idea what to expect, just piles of marble I thought. I was so wrong. The drive began through the quaint town surrounded by hills and continued up wet, sketchy switchbacks until we were way above the foggy cloudline. The drive got so steep at some points that I grabbed Emma's (photographer) hand out of fear.
Our guide explained the history of Carrara and its slaves and how they mined the quarries hundreds of years ago in Roman times. It was so fascinating to imagine how life was in these fancy mountains so long ago. He had so many great tales to tell along the windy trails and he explained each type of marble and extravagant stories of how some people have been known to just point at a raw ton of marble and say 'I want that' for a pretty chunk of change.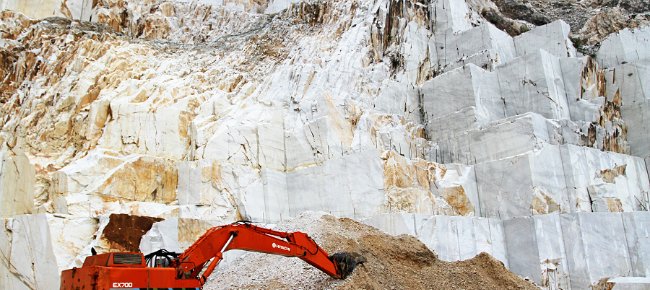 We made our way up to what's known as Michelangelo marble and got out for a short walk. It is the infamous stone that is used to make statues . One by one we all chose a small piece from the muddled marble floor to take back home with us. It was very odd to step on marble the size of a house covered in mud thinking that one day this too would be in someone's kitchen.
Now that I am back home I smile and remember my journey up the marble mountain whenever I see marble in a home or church . It was a very special day and luckily the unusual amount of heavy fog allowed me to take some of the most mystical, unique pictures yet. I don't have a marble kitchen, but I can frame a nice shot from the marble quarries.
Plan your trip
Accommodation, where to eat, packages and stays, experiences, guides and maps, what's nearby.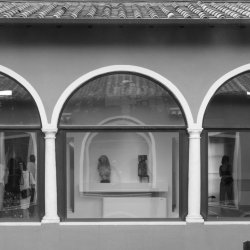 Itineraries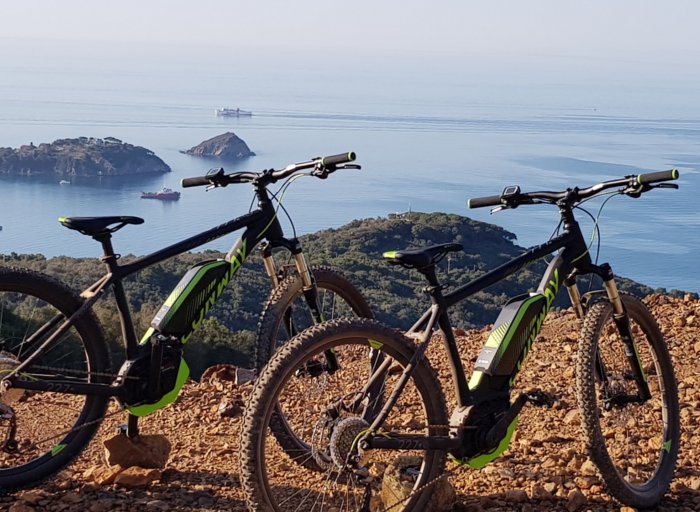 Carrara marble quarries, art and culture tour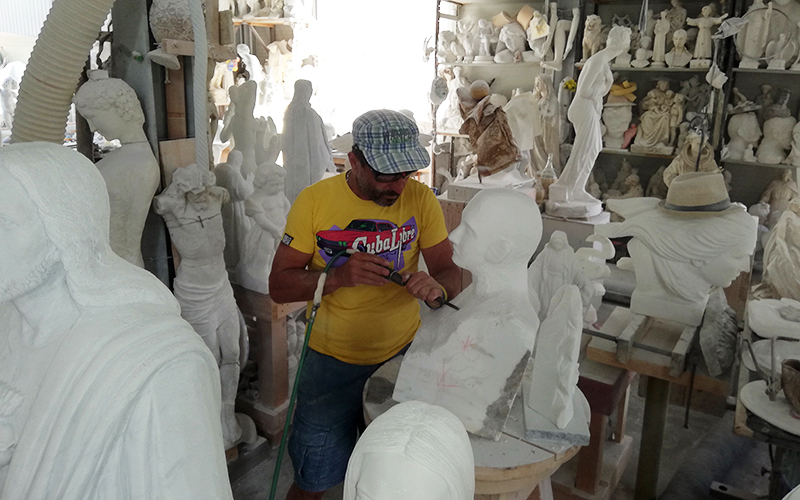 Half or full day marble quarries, sculpture workshop, carrara old town tour with your own motor coach
The carrara marble quarries art and culture tour, will let you know more about the excavation and transportation of marble, take you visiting an authentic sculpture workshop and discover carrara, the marble built town..
The tour is private and on request and easily customizable.
Duration, 3 hours in the half day, 7 hrs in the full day tour.
Different itineraries according to the size of your motor coach.
Know more about the geology of marble.
Learn more about the history of marble extraction and transportation. 
Visit a sculpture workshop in week days.
Visit Carrara historical center: the medieval, the Renaissance and modern part of the town.
Free time for a possible visit to the marble souvenir shops.
ITINERARY PLANNED FOR MOTOR-COACHES MAX 12,50 METERS LONG (sculpture workshop, quarry museum, Carrara historical center)
Meet the local guide at Carrara highway exit and head to Fantiscritti marble valley;
Upon arrival, soon get into an authentic marble workshop where the artisans will show you how marble is carved. Available in week days.
Afterward, visit the quarry museum, a huge collection of tools and equipments for telling about the history of marble excavation and transportation.
Free time for eventual visit of the marble shops.
Time to heading to Carrara old town for pleasant walk through 1000 years of history discovering the medieval, the Renaissance and the modern part of Carrara, the marble built town. 
Light lunch in a local restaurant.
 There is a bus ticket to pay for the access to the Carrara territory. Before COVID-19, the amount was € 50 per bus. 
You can make this program a full day by adding a 4×4 tour, the underground quarry visit, organize a sculpting experience.
This program can be easily customized upon your wishes. Please  contact us  for further requests.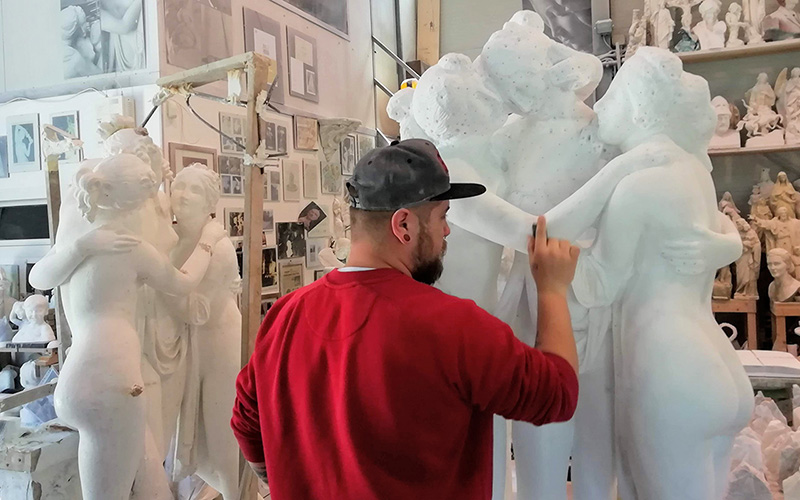 CARRARA MARBLE QUARRY ART AND CULTURE TOUR
Itinerary planned for motor-coaches of any size (sculpture workshop, roman quarry, scale model of a marble quarry, carrara historical center).
Meet the local guide at Carrara highway exit and head to Colonnata marble valley;
Upon arrival, visit an authentic workshop where the marble artisans will show you how marble is carved. Available in week days.
Afterward, stopover by a scale model where, helped by some tools and pictures, the guide will explain the history of marble excavation and transportation. 
Afterward, move to the Roman Quarry, an archaeological and panoramic site where see the traces of the ancient methods of excavation and admire the scenario of the marble valley. 
At last move into Carrara old town where it will be held a guided walk of the historical center.
 There is a bus ticket to pay for the access to the Carrara territory. Before covid, the amount was € 50 per bus. 
We will do our best to reply in 24 hours
You might be interested in …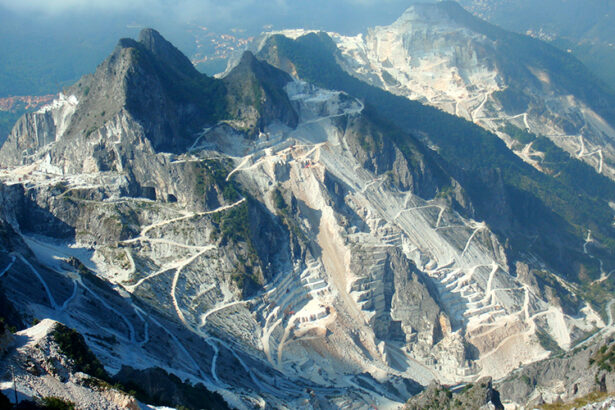 Shore excursion from Livorno to Carrara marble quarries and Pisa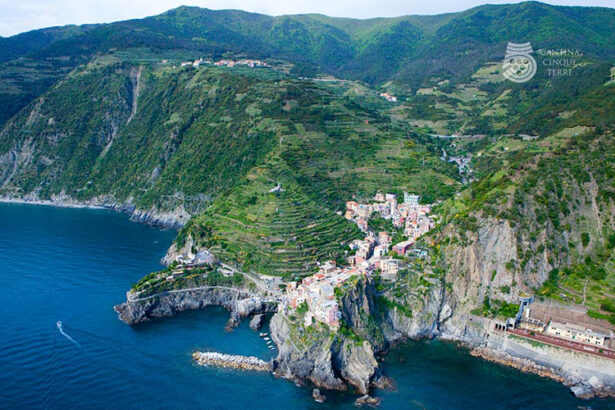 Car Shore excursion from La Spezia to the Cinque Terre and Portovenere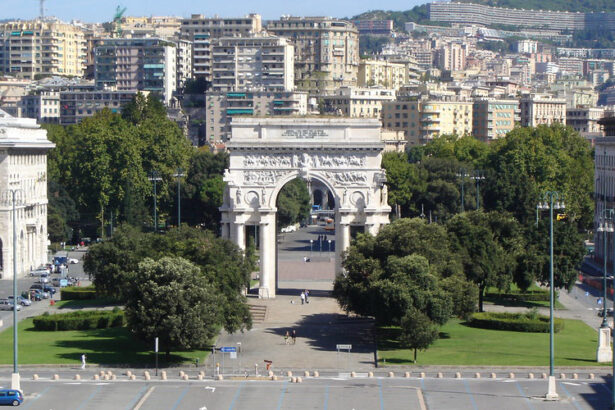 Genoa-Portofino and Italian Riviera private tour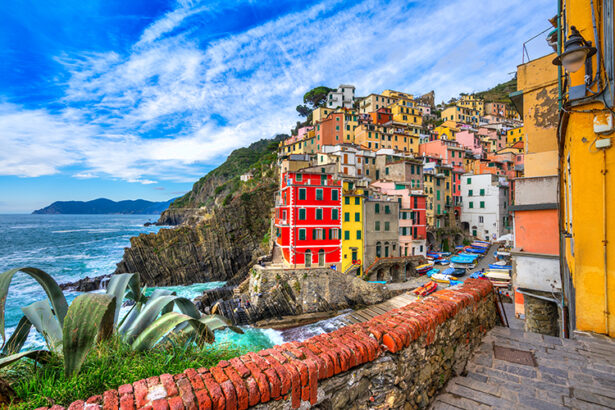 Shore Excursion from Genoa to the Cinque Terre
Destinations, private tours, shore excursions, shared tours.
We'll do our best to reply in 24 hrs
WhatsApp us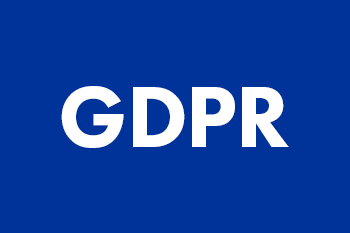 Privacy Overview
Strictly Necessary Cookies
This website uses cookies so that we can provide you with the best user experience possible. Cookie information is stored in your browser and performs functions such as recognising you when you return to our website and helping our team to understand which sections of the website you find most interesting and useful.
Strictly Necessary Cookie should be enabled at all times so that we can save your preferences for cookie settings.
If you disable this cookie, we will not be able to save your preferences. This means that every time you visit this website you will need to enable or disable cookies again.
from marble quarry to showroom, designboom sets foot into salvatori's production line
Bringing salvatori's legacy to the surface.
From the limestone quarries of Carrara , right into the factory and out in an immersive showroom in Milan, designboom reveals Salvatori's internationally renowned marble manufacturing journey. Floors, walls, bathrooms, living rooms and mirrors get revamped with the company's original textures, colors, and grains, refined to top-tier quality carried from when the stone is collected to when it's produced.
all images courtesy of Salvatori unless stated otherwise
one does not simply walk into salvatori's marble quarry – except designboom
As we set foot in this marble haven in Carrara, Italy, we couldn't help but admire the surrounding landscape, where the world-famous Bianco Carrara stone originates. Born in this region in 1946, specifically in the small town of Querceta near the Northern Tuscan coast, Salvatori started as a timber family business. Spanning three generations, the company has elevated it into a global design powerhouse renowned for its unique approach to working with natural stone under the leadership of CEO Gabriele Salvatori and his brother Guido. Celebrated for its innovative approach, craftsmanship, and elegant designs, the Italian brand's product range extends from textures for walls and floors to washbasins, bathtubs, and various furnishings, including tables, lighting, and mirrors. Its success lies in its profound respect for the enduring nature of stone, crafting products meant to be passed down through generations.
The quarry where Salvatori's Bianco Carrara comes from has been named the biggest in the world for its amount of pure calcium carbonate (limestone) source of natural stone, with its caves spanning along the sides of the Apuan Alps. The unique territory of changing and fascinating landscapes has aided the company through the years in transforming its business and its products into examples of sophisticated luxury. According to Salvatori, the starting point for every product is that it should use as little stone as possible, in line with a maxim of quality not quantity.
From the all-white quarries and into the factory, our visit uncovered Salvatori's strong commitment to sustainability. The walk through the different equipment spoke volumes of all the refined research and attention to detail and quality that revolves the brand. From the CNC to the polishing machines, nothing during the process goes to waste; every single piece, in powder or solid form, finds its place. The selection of the different surfaces, and the continuity in detail that one has from the other, is done by eye. According to Salvatori, there is no machine capable of carrying a selection based on the similarities of the stone samples collected from the quarry, so it is in their workers hands, and eyes. It is this artisanship procedure which gives the products an even higher value. Given that each piece of natural stone is unique, the importance of human touch becomes apparent.
Lithoverde®: the first-ever recycled stone industrially produced
An awareness of the responsibility that comes with working with a rare and precious natural material has been the driving force behind the company's development not only of internal processes that reduce waste to a bare minimum, but also of a host of products and innovations designed to promote sustainability. This dedication, that became apparent during out guided tour, has led to Lithoverde®: the first ever recycled stone product manufactured on an industrial level. Made entirely from recovered natural stone and natural resin, with 99% of its content coming from offcuts and the final 1% a soy-based resin used as a binding agent, the 2010 project has been recognised by the US Green Building Council as contributing to the green credentials of a building.
'To recycle the rectangular-shaped stones that, for many reasons, lose their utility during manufacturing, our workers pick each one by hand and stack them up to form a very big block, very similar to a Tetris layout. This is then wrapped all around by a plastic-like membrane that keeps them intact until a soy-based resin is shot out from either side to fill up all the gaps. Once dried, two days later, the result is a unified material that gets sliced into many different surfaces, and out comes Lithoverde,' explains CEO Gabriele Salvatori to designboom.
The tour ended in the showroom, in Milan's design-infused Brera area, on Via Solferino. Here, CEO Gabriele Salvatori himself talked us through the legacy of the brand, its rich history and even richer present and future. While natural stone remains a primary focus, the company has expanded its portfolio to include sustainable materials like wood and brass, offering comprehensive solutions for various spaces that span from interior design to outdoor areas, and from accessory designs to complete bathrooms. The desire to always think efficiently has also led the brand to develop tools and techniques designed to minimize any risk of installation problems, including a Plug&Play system that reduces time and costs through fast and stress-free installation.
the impressive panorama of the marble quarries | image © designboom
In terms of aesthetics, Salvatori also breaks the mould with its natural stone textures, such as the internationally-acclaimed Bamboo, widely considered the benchmark. It was also one of the first companies in the sector to involve established names from the architecture and design worlds in creating products, including Michael Anastassiades, Stephen Burks, Rodolfo Dordoni, Kengo Kuma, Piero Lissoni, Elisa Ossino, John Pawson, Yabu Pushelberg, Patricia Urquiola and Vincent Van Duysen. Today, the firm has a presence in over 35 countries, including company-owned showrooms in London and New York, and flagship stores in strategic cities including Amsterdam, Beijing, Shanghai, Tel Aviv and Tokyo.
Pietra L05 Coffee Table by Piero Lissoni
project info:
brand: Salvatori | @salvatori_official
FACTORY VISITS (28)
Marble and stone design (217), product library.
a diverse digital database that acts as a valuable guide in gaining insight and information about a product directly from the manufacturer, and serves as a rich reference point in developing a project or scheme.
design interviews (30)
ettore sottsass (21)
friedman benda (58)
DESIGNART tokyo 2023 (2)
issey miyake (34)
paper design (224)
paris fashion week 2023 (4)
architecture in switzerland (227)
ETH zurich (43)
gramazio kohler (12)
robots (514)
urban farming (84)
wood and timber architecture (809)
designboom will always be there for you
Home Services
Home Security
Pest Control
Living Room
Other Rooms
Home Improvement
Cost Guides
Floor Plans
Housekeeping
Cleaning Tips
Organization
Popular Brands
Sizes & Dimensions
Smart Living
Dangerous Areas
Safest Areas
Most Affordable Areas
Top stories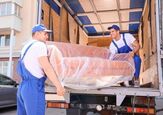 5 Types Of Italian Marble (With Photos)

Undeniably, marble is a stunning natural stone that offers a classic look, timeless beauty, and unparalleled durability. Whether you're looking for the ideal countertops for your kitchen or you want to upgrade your bathroom with marble tiles, there are numerous different types of marble available. In fact, marble is quarried from all over the globe and can be found on virtually every continent.
While there are a number of European countries that import marble, the most famous marble in the world comes from Italy – particularly the Carrara region. This is where the likes of Donatello and Michelangelo used Italian marble to craft some of the world's most renowned works of art that have withstood the test of time.
Whether you're someone who simply admires Italian marble or wants to install some in your own home, it's important to know your options. The most common types of Italian marble are Carrara, Calacatta, and Statuario, with Botticino and Pavonazzo marble being other popular options. Let's take a look at each of these in detail to understand their origins and unique characteristics.
Do You Need Countertop Installation Services?
Get free, zero-commitment quotes from pro contractors near you.
1. Carrara Marble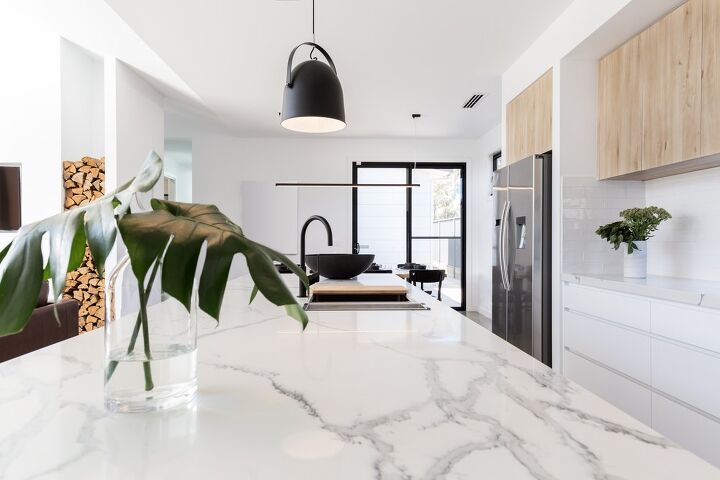 Carrara marble has a long history, dating back to the time of Ancient Rome. It takes its name from the city in which it is quarried in Italy, which is located on the northernmost tip of modern-day Tuscany, Italy. More specifically, Carrara marble comes from the Apuane mountains, which have over 600 quarry sites. It was used to create some of the most recognized buildings of Ancient Rome and sculptures of the Renaissance, most notably The Pantheon and Michelangelo's David.
This type of marble has a white or blue-grey hue, with soft gray veins and, oftentimes, small hints of gold. Carrara marble is porous, meaning it requires a chemical treatment to be suitable for kitchen, bathroom, and any other applications where the marble will be exposed to water. It is also the most common type of marble, making it the most cost-effective as well. Carrara marble countertops generally cost roughly $40 a square foot .
Throughout Italy, and other locations throughout the world, Carrara marble continues to be used for everything from countertops and door jambs, to window sills and even street curbs. The notable uses and rich history of Carrara marble is what makes it one of the most sought-after types of marble .
2. Calacatta Marble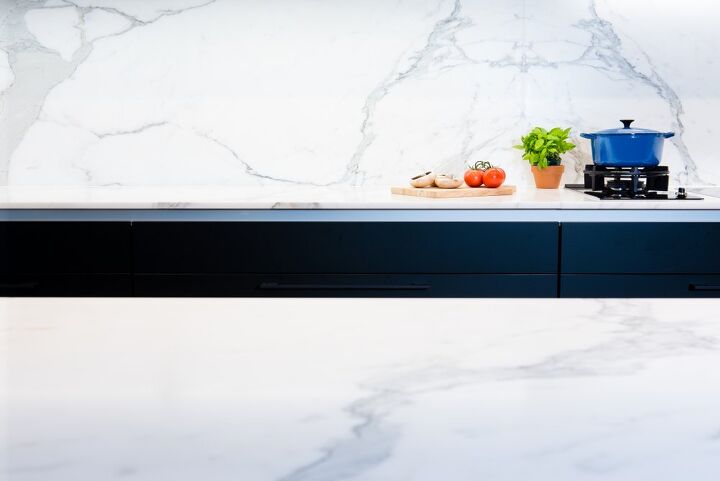 Another popular type of Italian marble, Calacatta marble is one of the rarer and more expensive varieties. In fact, this stunning, high-end natural stone also hails from Carrara Italy. However, the difference between it and Carrara marble is the thicker, more dramatic veining.
Calacatta marble features a distinguishable contrast between the white base and dark gray veins. This marble is also known to have gold and brown undertones. Calacatta marble is usually sold for around $180 a square foot . It is moderately porous, so, like Carrara marble, it requires a chemical treatment to be used in kitchens or bathrooms.
Because of its rarity and unique, bold appearance, Calacatta marble is typically associated with luxury. You'll often find it in designer homes as vibrant backsplashes and kitchen and bathroom countertops. Though, its timeless appearance will look great on virtually any surface in your home.
3. Statuario Marble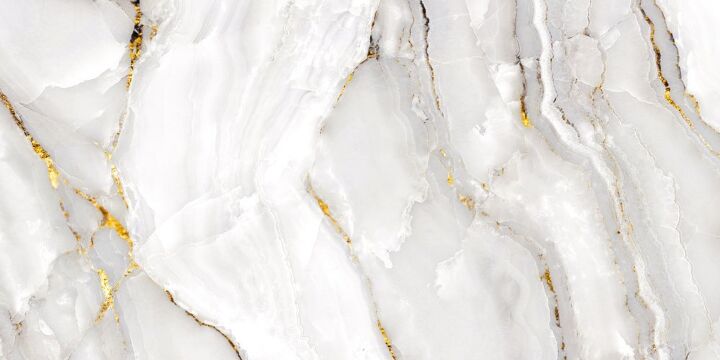 Another rare Italian stone, Statuario marble is pure white with characteristic gray and gold veining throughout in a remarkable, bold pattern . This type of marble is a more exclusive natural stone and, like Carrara and Calacatta, is considered as one of the major white marbles. It is also quarried in the mountains above Carrara, Italy and encompasses only about 5% of the total marble that is quarried in this area. Today, Statuario marble remains in high demand and has limited availability.
As such, this stone is known to be the most precious marble in all of Italy. It is a great choice for indoor applications like backsplashes, floor tiles, vanities, and countertops. This marble is not suitable for exterior applications. Like all other options on this list, Statuario marble must be sealed prior to use. This will maintain the integrity of the stone and prevent the appearance of stains. In terms of pricing, Statuario marble is in the middle ground – costing an average of $50 per square foot.
4. Botticino Marble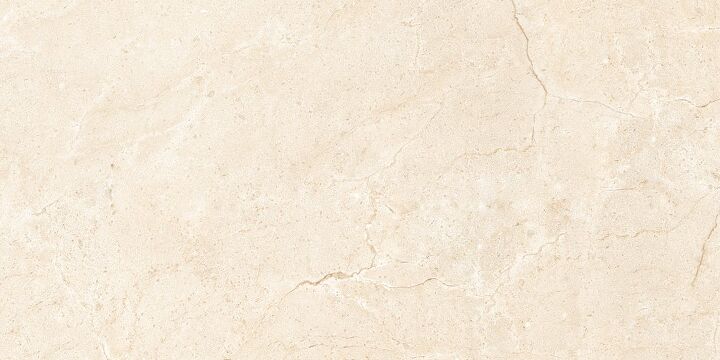 Botticino marble, or Botticino Fiorito, gets its name from the town and municipality of the same name in Italy's Brescia province where it is quarried. It has a very fine grain and beige color, oftentimes displaying gold accents. The base of Botticino marble is beige, but you'll occasionally have darker colored veins, or white veins with signs of calcite.
This marble comes in many variations, which are distinguished by background uniformity, grain thickness, and the existence of more or less dark or white veins and calcite. The cost of Botticino marble varies based on the specific variation, but can range from $50 a square foot to as much as $150 per square foot installed .
Like all other stone surfaces, it's important that Botticino marble is cared for properly. This includes sealing before use and using a daily cleaner that is specially formulated for use on marble.
5. Pavonazzo Marble
Pavonazzo marble is considered to be one of the many variations of Carrara marble. The name comes from the Italian word "pavone," meaning peacock. It is characterized by the distinct coloring of the veins, which are usually either dark red or purple . Pavonazzo veining may also feature touches of blue or yellow as well.
This type of Italian marble has been used in a number of structures and construction projects throughout history. Most notably, Pavonazzo marble was used to form the railing in the first floor rotunda of the Belfast City Hall in Ireland. The cost of Pavonasso marble starts at approximately $120 per square foot .
Italian Marble Cost Comparison
For convenience sake, the following table outlines the average costs for the most common types of Italian marble:
Italian Marble Care and Maintenance
Regardless of what type of Italian marble you choose for your home, it's important that you care for and maintain it appropriately. Oftentimes, what turns people off of marble is the fact that the material is easy to damage.
However, as long as you maintain your Italian marble properly, you won't have to worry about etching, stains, or chipping. Here are some tips for keeping your Italian marble looking exceptional for as long as possible:
Clean up spills quickly. Since marble is a carbonate, it has a negative reaction to acid. So, if you drop some orange juice on the surface, it's possible for the marble to get permanently stained. The easiest solution is to always have a soft cloth on hand to remove any spills as soon as they occur.
Avoid acidic cleaners. Using cleaners that have vinegar or citric compounds in them is the easiest way to damage marble countertops. In fact, when you see etching on marble, citrus-based cleaners are the most likely cause. Over time, the cleaners slowly erode away at the marble and yield a surface that is no longer smooth. Steer clear of vinegar or lemon, as they are commonly found in household cleaners.
Clean with soap and water. Instead of using an acidic cleaning agent, all you need is a mild soap and warm water. Clean with gentle, straight strokes and a soft cloth. For more intense cleaning jobs, however, you can use a cleaner that is specially designed for use on marble surfaces.
Seal your Italian marble. As marble is naturally porous, liquids can penetrate the surface. The best solution is to make sure the marble is sealed against staining prior to use. Then, it's recommended that you reseal the marble every six months to one year. Though, there are ways to test when exactly it's time to seal your marble.
Why Italian Marble?
Many consider Italian marble to be superior, due to its durability, purity, and gorgeous white color. Additionally, the fact that so many buildings and art that was created centuries ago using Carrara marble are still standing is a testament to its longevity. The reason for Italian marble's exceptional purity and durability is because of the way it is formed.
Marble is essentially crystallized limestone. When the limestone gets hit with high pressure and high temperature, large crystals are created and bind together to form marble. This intense heat eliminates a lot of the purities in the stone and what's left behind is sections of white marble with colored veins running through it.
Another reason why Italian marble is so sought-after is because of Italy's rich stoneworking heritage . The Italians were the first to streamline and perfect the quarrying methods that are still in use today. They have incredibly high standards for quality control and everything is done with immense precision. In fact, Italians are still revered as some of the most accomplished cutters and carvers in the stone industry today.

Jessica considers herself a home improvement and design enthusiast. She grew up surrounded by constant home improvement projects and owes most of what she knows to helping her dad renovate her childhood home. Being a Los Angeles resident, Jessica spends a lot of her time looking for her next DIY project and sharing her love for home design.
More by Jessica Stone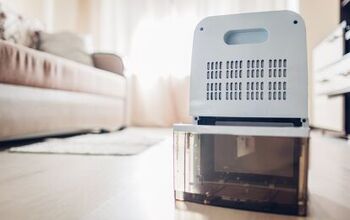 Should You Run A Dehumidifier In The Winter?
Popular articles.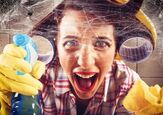 How To Get Rid Of Spiders In Your Basement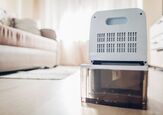 Understanding The Hidden Costs Of Home Ownership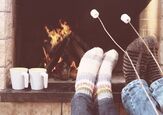 How To Roast Marshmallows Safely Indoors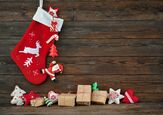 Stocking Hanging Ideas When You Don't Have A Fireplace
You may also be interested in.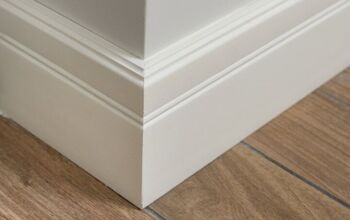 5 Types Of Shoe Molding (With Photos)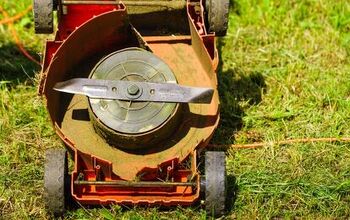 5 Types Of Lawnmower Blades (With Photos)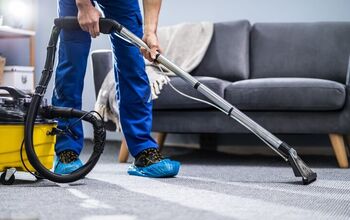 5 Types Of Carpet Cleaning (With Photos)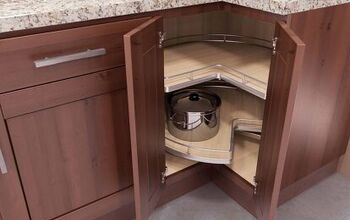 How To Install A Lazy Susan In An Existing Corner Cabinet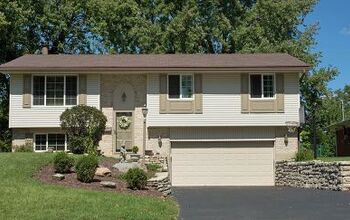 How to Measure a Split Level Home (Step by Step Instructions)
Symptoms Of A Bad AC Capacitor (Here Are 7 Telltale Signs)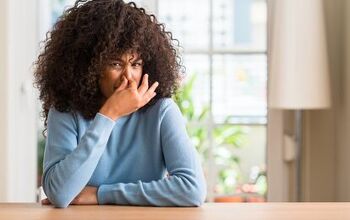 House Smells Like Permanent Marker? (We Have A Fix!)
How To Unclog A Refrigerator Drain Tube (Quickly & Easily!)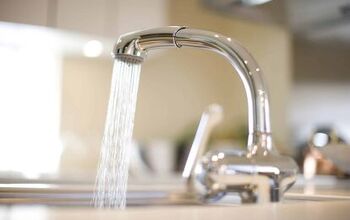 Kitchen Faucet Stuck On Spray Mode? (Here's What You Can Do)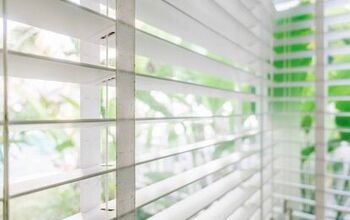 How To Lower Blinds With 3 Strings (Step-by-Step Guide)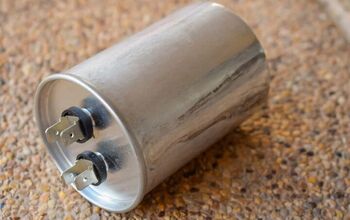 Where To Buy An Air Conditioner Capacitor (Locally & Online)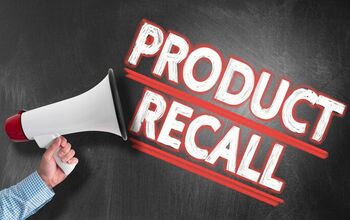 Samsung Refrigerator Recall List (All Models & Dates)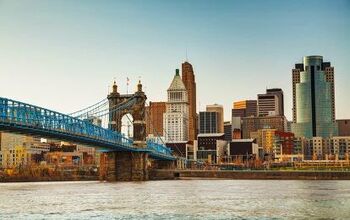 The 10 Most Dangerous Neighborhoods In Cincinnati, OH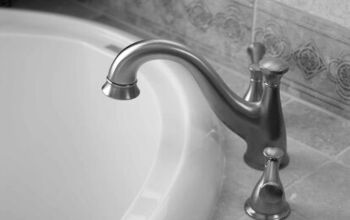 How To Replace A Roman Tub Faucet With No Access Panel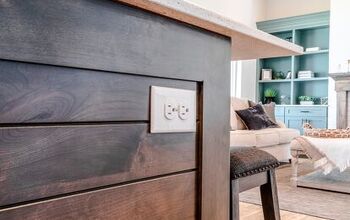 110V Vs. 120V: What Is The Major Difference?
Landlord Not Responding To Messages? (Here's What You Can Do)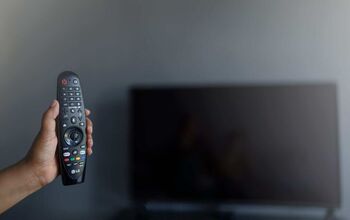 LG TV Keeps Blinking On And Off? (Possible Causes & Fixes)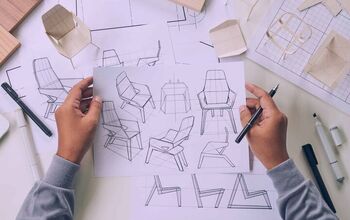 Standard Chair Dimensions (All Types & With Drawings)
Nakladeznaya Chapel of Danilov Monastery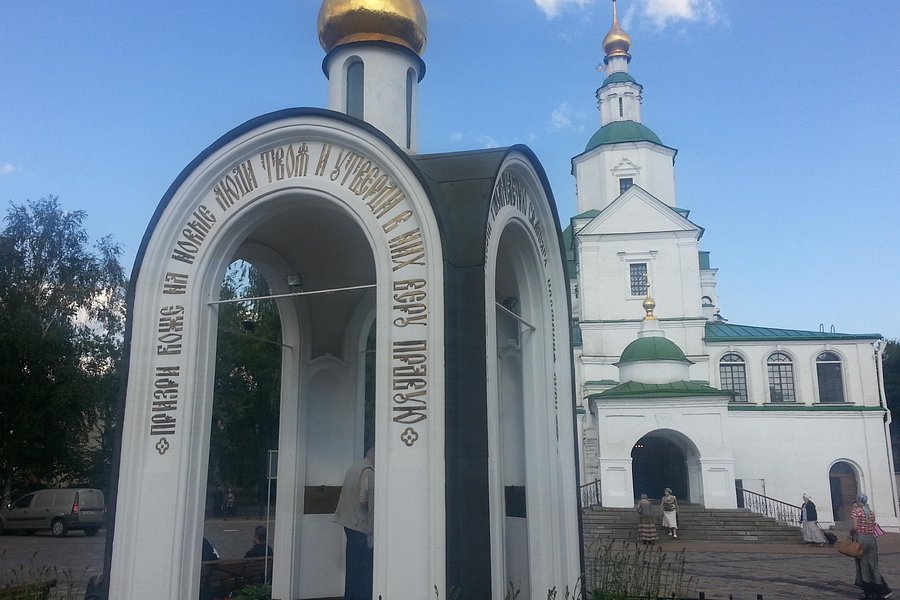 Also popular with travellers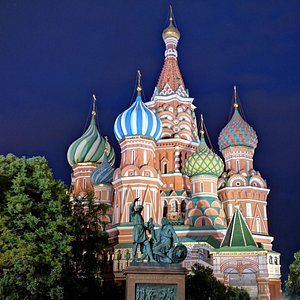 NAKLADEZNAYA CHAPEL OF DANILOV MONASTERY: All You Need to Know BEFORE You Go (with Photos)
(0.11 mi) ID Hostel
(0.19 mi) Danilovskaya Hotel
(0.18 mi) Pogosti na Tulskoi
(0.18 mi) Blagovest Hostel
(0.18 mi) Moscow Home Hostel Tulskaya
(0.13 mi) Lyubov Pirogova
(0.11 mi) Goodman
(0.06 mi) Starbucks
(0.09 mi) McDonald's
(0.06 mi) IL Patio

Russia's Stone Industry Today

This exclusive report looks at the main sources of decorative stone on the 17.075.400 km² territory of the Russian Federation, the leading quarrying and processing companies, imports, exports, the consumer market and future prospects. Author Yuri Sychov is Head of the Stone Dept. of yhe Federal Institute of Mineral Resources, and President of the Stone House Club in Moscow.
The Russian decorative stone industry today comprises 240 - 250 quarrying and processing companies, most of them quite small. Total raw material extracted in 2002 was around 450.000 tons, and the total amount processed was about 3,25 million m² (in slabs of equivalent 2 cm thickness). Some 31% was granite and similar hard rocks, 64% was marble and hard limestone, and 5% was soft limestone, sandstone, slate, quartzite, etc.
The most important stone producing region in Russia is the Urals (68% of blocks and 27% of processed products) - many quarries and processing factories are based here. The country biggest marble quarries are in the Urals region: Koyelga, operated by ZAO Koyelgamramor with an annual output of around 120.000 tons, and Mramorskoye, operated by ZAO Uralskii Mramor, with an annual production of around 53.000 tons. Russia's third big marble quarry is in south-central Siberia. Operated by OAO MKK-Sayanmramor, the Kibik-Kordon quarry currently has an output of around 27.000 tons a year.
Most granite quarries are located in the north-west of Russia, in the Karelian Republic and in Leningrad region. The Vozrozhdenie quarry, operated by Vozrozhdenie Holding Co., is the largest with an annual output of 26.500 - 32.000 tons. Since the break-up of the USSR, no statistics have been gathered by state authorities on decorative stone extraction or processing. However the author and colleagues have obtained reliable data from field surveys. The data in the table below is accurate to within 10-15%.
Processing factories
As a rule, the big Russian factories specialize in terms of the material sawn and polished: they work either marbles or hard stones. The largest marble processing plant is owned by ZAO Koyelgamramor. It is situated near Koyelga quarry and its annual output is around 400.000 m². Products include slabs, tiles and architectural products. The other large marble processing plant is operated by OAO MKK-Sayanmramor and it is situated near the Kibik-Kordon quarry in Siberia. Its principal product is marble tiles.
Among the granite processing establishments there is one which stands out - Moscow Stoneworking Combine (MKK) which in fact comprises four big factories. Combined output is around 380.000 m² a year (in equivalent 20-30 cm slab thickness). Products include slabs, tiles, paving, architectural parts, mosaics, memorials, kerb stones, etc. The second large granite processing organization is based in St Petersburg. The Vozrozhdenie group produces around 180.000 m² a year in 3 specialized shops. Slabs, architectural parts, steps and monuments are typical products. The third major granite processing company is ZAO Karelskii Granit with a factory near Kondopoga town in the Karelian Republic. The annual output is 80-90.000 m² and the main product line is slabs sawn from blocks extracted from various Karelian sources.
Modern equipment
Most Russian stone quarrying and processing companies employ modern equipment imported from Italy and other developed countries. In the marble quarries, portable diamond wire saws and chain saws are the most popular types of extraction machines. Today machines made in Russia can sometimes be found working alongside imported machines. In the granite quarries, the prevalent extraction technology is to drill a line of holes which are then filled with " gentle " explosives. This is known as "dynamic splitting" or the Finnish method. The explosive generally used today is called Granilen and it was invented by Russian scientists. A new method of slow explosion is now in use in some quarries. With the so-called "gas wedge" technology, the explosion in the blast holes proceeds very slowly - several seconds duration - ensuring minimum damage. The jet flame method is rarely used in Russia today. Diamond wire sawing is employed in the Vozrozhdenie granite quarry (one machine) and in one or two gabbro quarries in the Karelian Republic. This method is not very popular in Russia on account of the short life and high cost of the diamond wire when cutting granite.
All Russian decorative stone quarries are open cast - with one exception: the OAO Leningradslanets mine in Leningrad region. The profitability of mining limestone blocks here is ensured by sales of a by-product - combustible shale. Underground quarrying at Kibik-Kordon in Siberia is currently under study.
Most Russian stone processing plants are equipped with modern imported machines and production lines. According to the author's research, there are around 30 modern frame saw machines for granite, 8 frame saws for marble and limestone, 30 block cutters for marble and granite, 20 large diameter circular saw machines, 10 multi-axis diamond wire contouring machines, 25 calibrating and polishing lines and many secondary saws in Russia today.
Analytical review of the Stone Market
The reader may be surprised to learn that there are now more than 500 commercial and consulting firms on the Russian stone market. Most of them are based in the large cities. In Moscow the leading firms are OAO Mramorgranit, ZAO Metrospetstroy-Soyuz, Salon Gran-pri-MKK, OOO Granitglavstroy, OOO Tsentr-Mramor-Granit Marketing Service, Granul, Benefit, Novy Kamen, Stark-Kamen, AO Nast, MKK Trading House, OOO Alpary STK, ZAO Godopek and others. In St Petersburg the main companies are OOO Sardis, OOO Nensy, OOO Veresk PK Petromramor, OOO Sokrat, SK Iritas, OOO Stone-Trade, OOO Severny Kamen, OOO PK Litos and others.
Among companies in the other Russian big cities, the following are major: OOO Prirodny Kamen (Kazan), ZAO Etalon (Yekaterinburg), SK Diamant (Samara), OOO Granul-Novosibirsk (Novosibirsk), OOO Soliton (Tyumen), and Seit Ltd (Volgograd).
The Russian decorative stone market is estimated to be worth 400-500 million US $ including imports. The breakdown into product types is:
- slabs, semi-finished goods: 23,9% - tiles, small pieces: 36,6% - architectural parts: 10,8% - road-building products: 6,8% - memorials: 21,9%
As we can see, the most popular stone products in Russia are modular and other tiles. The most popular sizes are 300x300 mm, 305x305 mm, 400x400 mm, 300x600 mm and 400x600 mm, in 20 mm or sometimes 15 mm thickness. Tiles 10 mm in thickness are made but have not proved popular for practical reasons. Large and cut-to-size slabs account for 23,9% of consumption: the share is continually increasing.
Nowadays there are two types of buyers in the Russian stone market, which we will call business and direct consumers. The business buyers can be:
- Large state organisations - "monopolists" (OAO RZD, RAO Gasprom, RAO EES, etc.) and their regional departments who take decisions about building and financing; - Republican, regional and urban administrations; - Large and medium-size commercial companies, banks, shops and restaurants; - Dealers who represent a construction company in the regions; - Design and architectural practices who specify stone in their projects; - Stoneworking factories and memorial producers, who buy blocks from the quarry operators.
Consumers in the business market are usually situated in the big cities. They make large or very large purchases and are very price conscious. They work with well known, established stone suppliers and are paid on a commission basis.
There are three categories in the direct consumers market:
-Private individuals who make buying decisions for their own apartments, "cottages" or restoration projects; -Private individuals - owners of small building firms who carry out building and repair work in the private sector; -Private architects and designers.
The direct consumers market is in the development stage. The ratio between the business and direct consumers market is currently 55-60 / 40-45% by volume.
In 2002 Russian decorative stone imports totalled 92.000 tons. The breakdown was:
- rough blocks: 40.000 tons (33% marble, 67% granite); - slabs and tiles: 44.000 tons (850.000 m² in equivalent 20 mm thickness); - memorials: 8.000 tons.
The Ukraine was the leading supplier of granite blocks and semi-finished granite products. In 2002 the Ukraine was also the only foreign supplier of memorials in Russia. Granite blocks are also imported from Finland and Kazakhstan. Italy, Greece, Turkey and Spain are the leading suppliers of marble blocks, slabs and semi-finished products.
Regarding granite slabs, Italy, Spain and India are the main suppliers. However the main supplier of large cut-to-size cladding panels and modular tiles is China. This country also delivers a lot of road building products to Russia - kerbs, cube setts, etc.
The main importing companies are: OAO MKK Holding (granite blocks), Granul (granite & marble blocks and slabs), OOO Biely Kamen (granite & marble blocks), OOO Alpary STK, Stark-Kamen, AO Nast, Benefit Co., OOO Nensy, OOO Sardis, OOO Danko and others.
Stone exports from Russia are minimal - about 1,7-2,0% of the total extraction volume. The main buyers are the CIS countries and the Baltic states. A small quantity of granite blocks (mainly from Vozrozhdenie) was exported to Byelorussia, and some granite slabs and tiles were exported to Lithuania, Latvia and Kazakhstan. Small consignments of white marble blocks from Koyelga and Polotsk quarries were delivered to Italian and Spanish firms.
Future prospects
According to official estimates from the State Statistical Committee of Russia, the GDP is currently increasing at an average rate of 3% per annum. Foreign investments have hit highs and lows but overall the trend is upwards. There has been a building boom in Moscow, St Petersburg and other big cities in recent years and as a result stone consumption has increased - at up to 4-5% per annum. Compared with the situation in many European countries, the prospects for decorative stone consumption in the Russian Federation are currently more favourable. The share of the direct consumers stone market - currently 40-45% - will gradually increase due to a number of socio-economic factors, including a rise in purchasing power and the establishment of a genuine middle class. History shows that the middle class tends to lend stability to society. The business market will develop with increasing investment in the Russian economy - both domestic and foreign.
Simultaneously with the erection of new bank and office buildings there is a parallel growth in civil construction. In Moscow alone many new building projects are planned, including the Moscow City complex, the Ice Palace, around 60 skyscrapers, reconstruction of the Dynamo football stadium, subterranean trade complexes, the monorail system, etc. Total stone consumption for these projects is estimated at more than 1,5 million m². Stone consumption in the other big Russian cities is expected to increase in a similar fashion.
Article published on LITOS printed edition, nº 74, September 2004
Ontario.ca needs JavaScript to function properly and provide you with a fast, stable experience.
To have a better experience, you need to:
Go to your browser's settings
Enable JavaScript
Find Pits and Quarries
This mapping tool allows you to locate and view information about aggregate pits and quarries in Ontario ( e.g. , site location, type of operation, licensee or permittee name, etc.).
Use the interactive Pits and Quarries map
This tool allows you to find:
all licenced/permitted pits and quarries in Ontario and their location
licensee or permittee name and address
approval type ( e.g. , licence or permit)
size of licenced or permitted area
operation type ( e.g. , pit or quarry)
maximum annual tonnage limit
the NDMNRF district responsible for the area
You can also:
conduct advanced searches ( e.g. , number of sites in a municipality or near a point of interest)
export information into tables and reports
print a map
upload external data to a map
add custom notes and diagrams
measure areas and distances
Please note that the licences and permits shown in this map are authorized under the Aggregate Resources Act . These sites may not be actively extracting aggregate if there is no market demand for the type of aggregate being produced ( e.g. , to supply local infrastructure projects).
Sand, gravel and bedrock (i.e., aggregate) is found only where there are naturally occurring deposits and the quality and type varies considerably depending on the geology of the area. Some areas of the Province have large quantities of aggregate, while other areas have very little.
To identify any errors or issues with Pits and Quarries online, or if you need any of the information in an alternate format, please contact the Natural Resource Information and Support Centre.
For information on rules and compliance regarding a specific site, contact your local ministry district office.
Find an NDMNRF district office
Additional information
Search Pits and Quarries Online to obtain the name of a licensee or permittee. Contact the pit or quarry operator directly.
For information on rules and compliance of a specific site, contact your local ministry district office .
Pits and Quarries Online shows all of the licences, aggregate permits and wayside permits under the Aggregate Resources Act .
A pit or quarry may not appear if:
the site is on private land in a part of Ontario not regulated under the Aggregate Resources Act
there is a delay in updating the map to reflect a pit or quarry that has been recently issued an approval
If a pit or quarry does not follow the rules, you should contact either:
your local ministry office
the TIPS line at 1-877-TIP-SMNR (847-7667)