UNDER CONSTRUCTION
LUXURY TRAVEL AND SERVICE THAT YOU CAN TRUST
Universal Hotel Reservations
6 Crown Buildings Chingford London E4 7EX United Kingdom
0208 524 6311
Universal Hotel Reservations
Notable Places in the Area
St peter and st paul, chingford.
Our Lady of Grace and St Teresa of Avila
Chingford War Memorial
Localities in the Area
Friday Hill
Chingford Hatch
Type: Travel agency
Categories: building and shop
Location: Waltham Forest , Greater London , England , United Kingdom , Britain and Ireland , Europe
View on Open­Street­Map
Universal Hotel Reservations Satellite Map
In the Area
Mornington Hall Community centre, 140 metres north
Kings Road Baptist Church, Chingford Church, 180 metres southeast
Chingford United Services Club Community centre, 190 metres southeast
Chingford Assembly Hall Government building, 190 metres northeast
Chingford Police Station Police station, 200 metres northwest
North Chingford Library Library, 200 metres northeast
Other Places
Helen's Coffee On The Green Coffeehouse
Cugini Restaurant
ISO Sushi Restaurant
Nails & Cocktails Beauty salon
Chingford News And Wine Liquor store
Popular Destinations in England
Escape to a random place.
Travel Agents in Chingford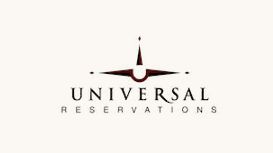 Universal Hotel Reservations
Chingford , East London , London , E4 7EX
Independent Travel Agent, unlike operator owned holiday shops who will often pressurize you to book with their preferred company. We will negotiate with large tour operators as well as looking at the more smaller hotel companies in order to get you the holiday that most suits your needs. less
Can't find your business?
Frequently asked questions and answers, how do i add a business listing.
Click here  to navigate to the Login page.
If you haven't yet registered, click here to navigate to the Registration page.
Fill all required fields.
After you have logged in, click on "Add Business.
After you have clicked on "Add Business", you will be redirected to another page.
You can now fill in the details for this Business.
Click on the "Create" button.
Your listing will now be "pending approval".
One of our Administrators will review your listing and decide whether to Approve or Reject it.
WHAT ARE THE CHARGES FOR LISTING?
What does a standard directory listing offer, what does a premium listing offer.
Priority listing positioning for city, county, in the search results, and our home page.
A website link on the listing page.
Can add services with links included.
Have access to all submitted free quotes from our visitors.
WHAT ARE THE BENEFITS OF ADDING MY BUSINESS?
Increase leads that you can follow up and generate sales from.
Increase your online presence which, these days, is an indispensable commodity.
Allow the thousands of potential customers who use the directory each month to find you.
With how the world is nowadays, more and more people are organizing their own travels and journeys on their own and without the help of a professional travel agent in Chingford . However, in order to do that, you need to spend countless hours in front of the computer, researching destinations, costs, flights tickets, accommodations, weather, and at least a thousand more details. If only someone could actually do all that instead of you so you can simply enjoy an amazing holiday or journey. Wait a minute, there is someone who can help. Of course, all you need to do is simply choose the right travel agent in Chingford. However, how to make sure you are working with a good travel agent in Chingford ?
Why Choose to Work with a Travel Agent in Chingford?
Even if you are a diehard fan of independent travel, just one bad trip where all your plans have failed will quickly turn you into a person looking for a reliable travel agent in Chingford next time. A good travel agent in Chingford will save you a lot. A good travel agent in Chingford will save you a bunch of time, stress, money, and the agony of a failed trip. So if you are already looking for a reliable travel agent in Chingford , here are some handy guidelines you can follow.
What Makes a Good Travel Agent in Chingford?
Now, you choose to work with a travel agent in Chingford not just because you want to avoid all the stress of organizing your own holiday and spending countless hours researching. The main mission of a travel agent in Chingford is making sure your holiday or trip will go smooth and as planned and even if something fails incidentally, offer an adequate alternative. Since you are working with a travel agent in Chingford usually for a joyful event such as a holiday, you definitely want to find a travel agent in Chingford who is enthusiastic about travel and have a friendly and helpful character. In addition, it is important for the travel agent in Chingford to not just be a jolly person but be a true professional. A travel agent in Chingford should be able to promptly come back to you with at least a couple of ideas and offers after they investigate your itinerary. A good travel agent in Chingford should make sure that all offers fit into your budget and meet the priority requirements and desires you have. Most importantly, a good travel agent in Chingford must be able to do some things that no search engine can do.
When to Use a Travel Agent in Chingford?
Now, in some cases you are totally good with organizing a shorter trip to a close destination or within the country. However, you will definitely need the help of a reliable travel agent in Chingford if you are travelling with a bigger group of people, you are going on a family trip when you are looking for a package deal when you fly frequently when you travel to a far away, exotic destination when you just don't have the time to plan on your own. These are the most common cases when the help of a good travel agent in Chingford comes in handy.
Login Your Account
Or login with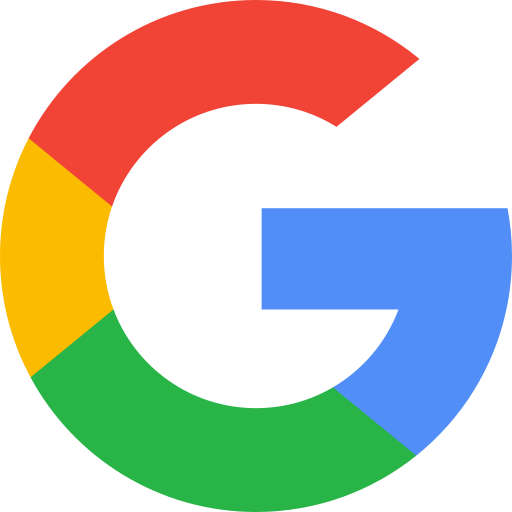 My Waltham Forest
Advertise Your Business
> Travel and Transport
> Travel Agents in Waltham Forest
> Chingford
Leyton Travel Agents
Leytonstone Travel Agents
London Travel Agents
Walthamstow Travel Agents
Related Categories
Chingford Airport Transfers
Chingford Coach Hire
Chingford Minicabs
Chingford Shipping Agents
Chingford Taxis
Chingford Travel Agents
Travel Agents Chingford, Waltham Forest - Welcome to the directory of Chingford Travel Agents. It lists travel agents who offer late deals and city breaks. Find business details, ratings and reviews of your local travel agent in Chingford, Waltham Forest and write your own review. Why not advertise your late deals business on the Chingford Business Directory – IT'S FREE!
Categories: Bars | Bed & Breakfast | Bridal Shops | Builders | Carpet Cleaning | Central Heating | Chinese Restaurants | Electricians | Estate Agents | Function Rooms | Indian Restaurants | Italian Restaurants | Kitchen Fitters | Letting Agents | Minicabs | Plumbers | Pubs | Self Storage | Taxis | Tool Hire
Walthamforest.org.uk © Geoware Media Ltd.

Llamenos ahora
(773) 277 - 5313
(773) 277 - 7900.
Horas de operacion
L-V 10:00 - 6:00
Sab 10:00 - 5:00
Correo electronico
4310 W 26th St Chicago, IL 60623
L-v 10:00am - 6:00pm, sab 10:00am - 5:00pm, 3651 w 26th st chicago, il 60623, buenos precios, paquetes vacacionales.
Nosotros nos encargamos de todos los detalles.
RESERVACION DE VUELOS
Con todas las lineas aereas y los mejores precios.
RENTA DE CARROS
Nos aseguramos que tenga todo lo que necesite para su viaje.
RESERVACION DE HOTELES
Le conseguimos los mejores precios para hoteles de qualquier nivel de estrellas.
LUNA DE MIEL
Conocemos los mejores destinos para celebrar con su pareja.
VIAJES PARA GRUPOS
Grupos de trabajo, escuela, pequeños y grandes.
Para familias, parejas o individuos, a todas partes del mundo.
NOTARIO PUBLICO
Le regalamos la carta notariada para menores de edad.
VIAJES PARA FAMILIAS
Le consiguimos actividades para todas las edades.
SOBRE NOSOTROS
Somos una agencia de viajes certificada con mas de 28 años de servicio. Contamos con todas las licencias requeridas por las agencias gubernamentales y estatales para operar como mayoristas y vendedores directos de las lineas aereas, y compañias operadoras de servicios turisticos.
Nuestro personal altamente calificado, pondra toda su experiencia a su servicio.
LAS 7 MARAVILLAS DEL MUNDO
Cada año realizamos un viaje en grupo a una maravilla del mundo. Los viajes son totalmente familiares, donde todo esta incluido. Avion, hoteles, desayunos comidas y cenas, transportaciones, paseos, y todos los guias en español.
LA MURALLA CHINA
Nuestro viaje en grupo a China para conocer la primera maravilla del mundo fue fascinante. Hicimos un recorrido por las ciudades principales de China: Beijing, Xian, Shanghai, Suzhou, Wuxi, y otras mas. Visitamos la Ciudad Prohibida, considerada patrimonio de la ciudad. Visitamos la plaza Tian-an Men, una de las mas grandes del mundo. Viajamos en el Tren Magnetico, uno de los mas veloces del mundo. Visitamos el teatro de la opera de Pekin. Hicimos un paseo en bote en el lago Kunming. Visitamos el museo de Terracota. Viajamos en el Tren Bala a la ciudad de Xian. Visitamos fabricas de seda. Tomamos un crucero el la ciudad de Shanghai. Y por supuesto la visita a la magnetuosa Muralla China. Llegar a cada etapa de la muralla es una experiencia imponente e inolvidable.
MACHU PICCHU, PERU
Nuestro segundo viaje en grupo fue a la enigmatica ciudad Inca, Machu Picchu en Peru. Llegamos a la ciudad de Lima, donde tomamos un paseo visitando el mercado de artesanias, la plaza principal, y las famosas fuentes de agua que tienen el record Guinness de ser el complejo de fuentes mas grandes del mundo con un geiser de agua con 80 metros de altura. En nuestra visita a la ciudad de Ica sobrevolamos las lineas de Nazca. En la ciudad de Paracas tomamos un tour de aventuras en el desierto de Peru, el mas grande del mundo. Visitamos el Lago Titicaca y sus casas flotantes donde viven familias completas. El tren a la ciudad de Machu Picchu fue un trayecto con paisajes preciosos.
LAS PIRAMIDES DE EGIPTO
Nuestro viaje en grupo a conocer la tercera maravilla del mundo, Las Piramides de Egipto, fue extraordinario. Hicimos un recorrido por las principales ciudades de Egipto, incluyendo la ciudad de Luxor. Tomamos un crucero de 3 dias por el Rio Nilo. Visitamos el desierto del Sahara. Convivimos con unas tribus nomadas que viven en el desierto. Paseamos en motonetas en el desierto. Y muchos paseos mas.
FOTOS DE VIAJES
Universal travel service, universal travel & tours.

One of the Best Travel Agency in Moscow, Russia
International travelers are very attracted to russian travel opportunities but there are many concerns and hesitations due to the complicated visa issues, the language barrier, the confusing cultural differences, and methods and means of travel confusions., our small family business eliminates all of your concerns. we offer personal solutions to all of those problems as well as rare and extraordinary tours with a highly personal touch., we will make your russian travel enjoyable and unforgettable.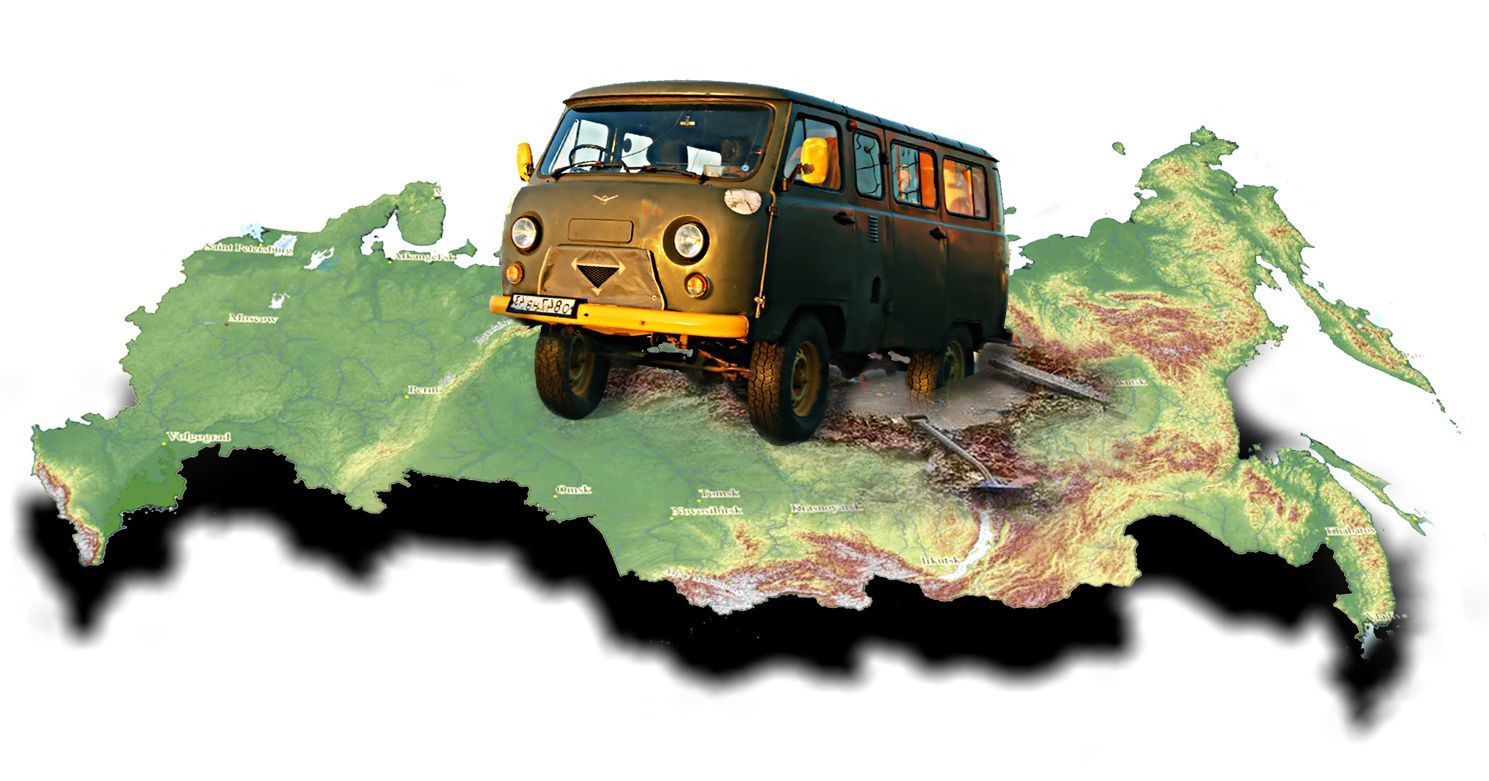 So why do independent travel agents and other tour operators love to collaborate with us?
We do your job in tour planning fast and with a great professionalism., our principle is that our guides directly answer your emails . you need not contact managers and wait for trip plans that are made with someone who only see it in paper. from the first touch you will talk with an expert who will make the full tour organization/guidance just for you. it makes the process much easier , work with us is easy and clear. we are very flexible in terms of cost, payment, and contracts. you may discuss different options with us being sure we will try to make our collaboration successful., our expert guides are always ready to talk via skype / whatsapp any time to give you comprehensive answers to all your questions. it's easy and effective way to make any tour.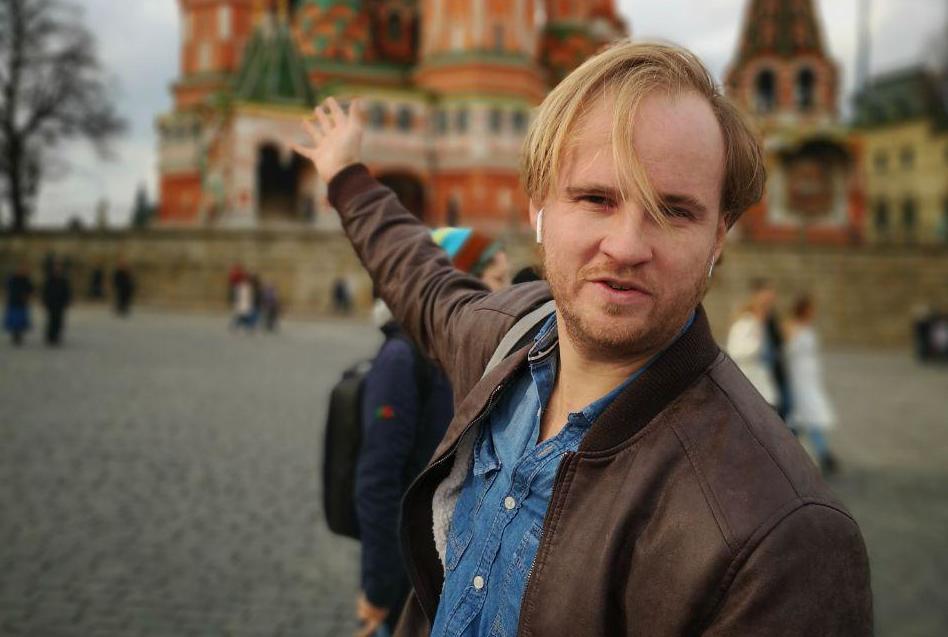 Classic Moscow
This is our most popular Moscow tour that includes all the most prominent sights. You will become acquainted with ancient Russia in the Kremlin, admire Russian art in the Tretyakov Gallery, listen to street musicians as you stroll along the Old Arbat street, and learn about Soviet times on the Moscow Metro tour.
Accommodation
PRIVATE TOUR
A Week in Moscow
This tour is a perfect choice for those who wish to get to know Moscow in depth. One of the highlights of this package is the KGB history tour which gives an interesting perspective on the Cold War. You will also have time for exploring the city on your own or doing extra sightseeing.
Weekend in Moscow
This tour is a great way to get acquainted with the capital of Russia if you are short of time. You will see all the main attractions of the city, the most important of which is the Kremlin - the heart of Russia. The tour starts on Friday and can be combined with a business trip.
Group Tour Moscow Break by Intourist
Russia's capital has so much to offer, from the Kremlin and the Metro to the Old Arbat street and the Tretyakov Gallery. Besides these sites, you will also visit a fascinating country estate which today is quite off the beaten path, Gorky Estate, where the Soviet leader Lenin spent the last months of his life.
Kolomenskoye Tour with transport
The history of Kolomenskoye stretches back for centuries. In 1380, Dmitri Donskoi's army passed through Kolomenskoye on their way to the Kulikovo battlefield, and it was...
Tours by car
Kremlin, Red Sq., Cathedrals & Armory Tour
The Kremlin is truly a fascinating structure, at the same time it is an ancient tower, the city's former military fortification, a palace, an armory, the sovereign treasury...
Walking tours
Kremlin, Red Sq., Cathedrals, Armory, Diamond Fund Tour
Old Arbat walking tour
You will be told of the street's interesting history and view the street's artisan culture. You will also have the opportunity to view and purchase souvenirs from the...
Tour to Sergiev Posad with transport
Considered by some to be the Russian Vatican, Sergiev Posad is the temporary residence of the Patriarch of the Russian Orthodox Church. The Trinity St. Sergius Monastery (Lavra)...
Tour to Kuskovo with transport
The Kuskovo Estate often called the Moscow Versailles due to its perfectly preserved French park, is an example of an 18th century, luxurious Moscow summer residence. Its history...
Tour to Tsaritsyno with transport
The Tsaritsyno Estate is located in the southern part of Moscow. The estate was constructed for Catherine the Great by the Russian architects Bazhenov and Kazakov in a romantic...
Moscow Metro and Old Arbat Tour
The Moscow Metro is one of the largest and most grandly built metro systems in the world. It was meant to be a showcase of the Soviet Union's achievements for both the Russians...
Vodka Museum Tour with transport (excursion and vodka tasting)
Vodka is an important component of Russian life, an element of national identity and everyday culture. We invite you to visit the Vodka Museum and feel the atmosphere of long-gone...
Mikhail Bulgakov Apartment Museum
This apartment museum located close to Patriarch Ponds became the prototype of the "bad apartment" described in the novel "The Master and Margarita." Currently the museum's...
Kremlin, Red Sq., Cathedrals & Diamond Fund Tour
The State Museum of Lev Tolstoy Tour
Take this opportunity to learn more about the Russian writer Lev Tolstoy. During the visit to the museum you will see part of a vast collection of exhibits connected to Tolstoy...
Novodevichy Convent Tour with transport
Tour of the Novodevichy Monastery. Founded in 1524 by Grand Prince VasiliIoanovich, the original convent was enclosed by fortified walls and contained 12 towers. The structure...
City Tour with Visit to St. Basils & Red Sq. with transport
Panoramic City Tour. This Moscow tour is a great start to your trip and the best way to get acquainted with many of the city's major highlights. Our professional guide will...
City Tour of Moscow
Head to the heart of Moscow with a professional guide on a 4-hour private walk through the city center. See Tverskaya and Old Arbat streets, Theatre Square with the world-famous...
Moscow Metro walking tour
Kremlin, Red Square and Cathedrals Tour
KGB Tour with transport
This is a very interesting and insightful tour. You will visit places connected with Stalin's terror - a time of great repression and fear. You will be shown monuments to...
Soviet and Post-Soviet Moscow Tour
The tour begins with a drive or walk down Tverskaya Street – a Soviet masterpiece. In the years of Soviet power, Tverskaya began to undergo a transformation: it was widened...
Tretyakov State Gallery Tour
This world-famous gallery contains masterpieces of Russian art beginning in the 10th century up until today. You will view exquisite Russian icons and paintings from the 18th and...
Jewish Heritage of Moscow Tour
This tour offers a detailed look into the history and present-day life of the Jewish community of Moscow. On the tour, you will visit sites connected with the cultural and religious...
Vodka Museum Tour with transport (excursion only)
Lena, our guide in Moscow was excellent. She was very knowledgable and could answer any question we had for her. We liked that she could pick up on our interests and take us places we might not have thought of to go. When we realized that one of the places we had chosen to see would probably not be that interesting to us, she was able to arrange entry to the Diamond Fund and the Armoury for us. Riding the Metro with Lena was a real adventure and a lot of fun. In Saint Petersburg we found Anna well versed in the history of the Tsars and in the Hermitage collection. Arkady in Veliky Novgorod was a very good guide and answered all of our questions with ease. Novgorod was perhaps a long way to go for a day trip, but we did enjoy it. Vasily was a great driver to have and kept us safe with good humour and skill. We enjoyed ourselves so much, my daughter says she is already planning to return. We would both have no hesistation to recommend ExpresstoRussia to anyone we know.
Just wanted to let you know that My grandson Bruno and I couldn´t have been more pleased with our week in Moscow (6/15 - 6/21). We were absolutely enchanted with the whole experience, including getting lost a couple of times in the Metro during our free time. Although both our guides (both Eleanas) were excellent, I would particularly commend the first one (she took us to the Tatiakov, the KGB tour, and to that beautiful cemetery where so many great Russian artists, authors, composers, musicians, militarists, and politicians are buried). Her knowledge is encyclopedic; and her understanding of today´s Russia as a product of its past was, for us, truly enlightening. I will be taking another tour in Russia, with my wife, within the next two or three years. I will be in touch with you when the time comes. Meanwhile, I will refer you to other potential visitors to Russia as I meet them.
Tours to Moscow
Our Moscow tours are land only meaning that you arrange your own air travel to Russia and our expert staff meets you at the airport and handles everything else from there. Our online Airline Ticket booking system offers some of the most competitive rates to Russia available on the web so if you need tickets, please visit our Russian air ticket center . Rest assured that you will be taken great care of on one of our Moscow tours. Express to Russia has a fully staffed office in Moscow that will help to make your visit fun, informative and unforgettable. Please remember that of all these tours are private and can be adjusted to your taste. You can add, replace or skip some sights; you can add more days to the package or cut the tour short. Our specialists will be glad to help you create the tour of your dreams!
Moscow, a City Like No Other
Moscow is Russia's largest city with a population of between 12 and 13 million. It is also Europe's largest city and when you visit Moscow, you can feel it. The layout and architecture of the city is eclectic, ranging from crooked, ancient streets and alleyways to wide, bustling boulevards, from medieval churches to Stalin skyscrapers and to modern, glass buildings towering over everything and of course in the center of it all is the Kremlin and the magnificent Red Square. Moscow is also home to a fantastic, efficient and very beautiful metro system – each station having its own special design. In fact, Express to Russia's Moscow metro tours and excursions are some of our most popular attractions that we offer. On our Moscow tours, you will see this and more.
Moscow Tours centering on Russian History
Moscow has a long and interesting history and has been the capital of Russia in many of its different iterations – capital of the Grand Duchy of Moscow , the Russian Empire and of course the Soviet Union (who could ever forget the Soviet Union?). Moscow, was founded in the 12th century by Prince Yuri Dolgaruki (Yuri of the long arms – he really did have long arms!). From that time on, it was home to the Russian Tsars until Peter the Great moved the capital to St. Petersburg in 1703. The city has survived invasions and sieges from the Mongols, the Tartars, the Poles, Lithuanians and Napoleon but has always persevered. Our Moscow tours will enlighten you on this great history and give you insights into Muscovites and their unique culture. Our Moscow tours show you what the city is like today but also brings to life the past. Moscow never seems to sleep and is bursting with energy. A Moscow tour with Express to Russia is truly the best way of getting to know Russia's largest and most vibrant city.
Frequently Asked Questions From Our Travelers
What is the best time to visit moscow.
Any time of year is fine depending on what you plan to do. Summertime is pleasantly warm, ideal for exploring the city and its vibrant atmosphere, but Moscow will be much busier and accommodation is more expensive. Winter can be quite cold but beautiful nonetheless, and this is unproblematic if you intend to spend most of your trip in museums and galleries. There are also various festivals and events organised throughout the year. For more information about the best time to visit, read our guide
How many days are enough in Moscow?
If you plan your itinerary strategically and aren't averse to a packed schedule, you can cover Moscow's main sights over a long weekend. Most popular attractions are in the city centre, and the Moscow Metro allows you to cover much ground in a small amount of time. Ensure that your accommodation is fairly central and book tickets in advance, so that you can make the most of your days. For an informative and well-organised day out, check out our Moscow day tours with options to suit all interests.
Do they speak English in Moscow?
As Russia's capital city, tourists are well accommodated in Moscow. There should be English-speaking staff in restaurants, bars, hotels, shops and attractions in tourist hotspots, and there are also English-speaking tourist police. Transport services have English translations on their maps and English announcements via intercom; alternatively, order taxis from the Yandex Taxi app (Russian Uber), though it's unlikely that your taxi driver will speak English. If you get stuck and cannot communicate, it's fine to use Google Translate.
Is it safe to travel to Moscow?
It is no less safe to travel to Moscow than to any European city if you exercise common sense and look after your belongings. As with every city some regions can be more unsavoury than others, but no tourist attractions are located there. The traffic in Moscow is notorious, so exercise caution when crossing roads. Do not take unlicensed taxis; book in advance or take public transport, which is widespread and perfectly safe. If you encounter any problems, look for the special tourist police who can help you. For more information, read our guide about staying safe in Russia .
Our travel brands include
Express to Russia
Join us on Facebook
We invite you to become a fan of our company on Facebook and read Russian news and travel stories. To become a fan, click here .
Join our own Russian Travel, Culture and Literature Club on Facebook. The club was created to be a place for everyone with an interest in Russia to get to know each other and share experiences, stories, pictures and advice. To join our club, please follow this link .
We use cookies to improve your experience on our Website, and to facilitate providing you with services available through our Website. To opt out of non-essential cookies, please click here . By continuing to use our Website, you accept our use of cookies, the terms of our Privacy Policy and Terms of Service . I agree