Monday, 6 November, 2023
🇧🇪 Belgium .
Camille Van Puymbroeck is a Belgian freelance journalist with a big interest in anything lifestyle and ecology-related. Nothing makes her more happy than visiting a former Soviet building, overgrown by nature, equipped with a camera and a coffee. Not without an Italian meal afterwards, of course. Her work has previously been published in Metro, Sabato Magazine and Culinaire Ambiance.
Amusement Parks
Art+Architecture
Climate+Energy
Cocktails+Spirits
Destination
Entertainment
Fashion+Design
Food+Drinks
History+Traditions
Photography
Real estate
Responsible Tourism
Restaurants+Bars
Rural Tourism
Soft Drinks
Space Tourism
Sustainability
Wellness+Health
Where to stay
🇦🇶 Antarctica
🇦🇷 Argentina
🇦🇺 Australia
🇦🇿Azerbaijan
🇧🇧 Barbados
🇧🇬 Bulgaria
🇨🇭Switzerland
🇨🇮Ivory Coast
🇨🇴 Colombia
🇨🇷Costa Rica
🇨🇿 Czech Republic
🇩🇴Dominican Republic
🇪🇹 Ethiopia
🇫🇴 Faroe Islands
🇬🇱 Greenland
🇬🇼 Guinea-Bissau
🇭🇰 Hong Kong
🇮🇩 Indonesia
🇰🇵 North Korea
🇰🇷South Korea
🇰🇿 Kazakhstan
🇱🇰 Sri Lanka
🇱🇹Lithuania
🇱🇺 Luxembourg
🇲🇪 Montenegro
🇲🇫 Saint-Martin
🇲🇰 North Macedonia
🇲🇺 Mauritius
🇲🇻 Maldives
🇲🇾 Malaysia
🇳🇱 Netherlands
🇳🇿New Zealand
🇵🇫French Polynesia
🇵🇭Philippines
🇵🇸Palestine
🇵🇹 Portugal
🇸🇦 Saudi Arabia
🇸🇨Seychelles
🇸🇬Singapore
🇸🇷 Suriname
🇸🇹São Tomé & Príncipe
🇹🇨Turks and Caicos
🇹🇯 Tajikistan
🇹🇲 Turkmenistan
🇹🇿 Tanzania
🇺🇿 Uzbekistan
🇻🇦Vatican City
🇻🇪 Venezuela
🇿🇦 South Africa
🏴󠁧󠁢󠁳󠁣󠁴󠁿Scotland
Austin Ballard
Alain Fritsch
Anna-Karina Reibold
Alexandra Figueiredo
Andrew Mathon
António Buscardini
Antonio Parodi
Amy Perry Basseches
Andy Stofferis
Alberto Turkstra
Alexandros Vassilikos
Barnaby Davies
Bulut Bağcı
Ben Schroeter
Camille Van Puymbroeck
Céline Chaussegros
Cláudia Monteiro de Aguiar
Charles Michel
Christian Nielsen
Cristina Nuñez Cuesta
Ceri Woolsgrove
Dana Stefan
Daria Tolbatova
Dafydd Ab Iago
Eduardo Datcha Ribeiro
Deborah O'Donoghue
Dirk Jacobs
Dilyor Khakimov
David Mandler
Elisha Fernandes
Ed Lancaster
Elisa Spampinato
Eme Johnson
Emmanuel Mounier
Erna Lise Snoeij
Eduardo Santander
Ewa Kuczynski
Federica Cistellini
Federica Mastroforti
Frank Schwalba-Hoth
Galiya Abdrakhmanova
Grace Asirwatham
Gabi Bellairs
Harold Goodwin
Ambassador Hirut Zemene
Inge Janssen
Ina Vasques
Ivan Saprov
Iva Galovic
Jeremy Ambrose
Joana Benzinho
Julie Cheetham
Jeremy Sampson
Jeremy Tran
Karen Simmonds
Kaja Hengstenberg
Kostis Geropoulos
Luís Araújo
Luís Castro Henriques
Ljubomir Filipovic
Mauricio Ruiz
Marta Bastos
Margulan Baimukhan
Marie Audren
Martin Banks
Martín Dieste
Maria Laura Franciosi
Monika Hoegen
Mica Veras dos Santos
Meredith Nikides
Marta Orihuel
Marta Pacheco
Melissa Pascale
Mike Powell
Martin Westlake
Nicholas Hodac
Nina Petrov
Nathalie Renaudin
Philip Amaral
Pankaj Pradhananga
Patrick ten Brink
Patricia Casaburi
Peter De Wilde
Pierre-Benoît Sepulchre
Pascal Smet
Rahul Arora
Renato Pais
Raphael Garcia
Ricardo Rio
Stuart Cooke
Sofia Fernandes Carvalho
Shariq Khan
Sjannie Hulsman
Vincent Snauwaert
Thierry Breton
Tess DiNapoli
Thomas Reynaert
Ulrich Adam
Valerijus Ostrovskis
Vera Gouveia Barros
Will Cotter
Wencke Lemmes-Pireaux
Zurab Pololikashvili
Wallonia is welcoming its first light festival this winter
Belgium to get tougher on tobacco in bid to meet anti-smoking targets
Driving to Brussels Airport to ease from 2025 thanks to new car park and car rental hub
City of Brussels to crack down on Airbnb after legal win
Brussels 'Madame Moustache' rises from the dead for one Halloween night
Hope through 'Something Beautiful'
25 restaurants take part in Belgium's first "meat-free week"
"Rare and Indispensable" Flemish Masterpieces form exceptional show at Antwerp's MAS
33 Brussels museums stay open past midnight for Museum Night Fever this Saturday
600-year-old painting gets new home and new audience at M Leuven this autumn
Flanders sounds the alarm over new flight routes to and from Brussels Airport
Is it safe to travel to Brussels right now?
Nearly 80 works from Bruegel, Rubens and Rembrandt displayed at Antwerp's revamped KMSKA
6 paths to discover Tervuren on foot
10 spots for enjoying autumn in Ghent
The XL croissant trend is expanding from Paris to Brussels
Cookies on GOV.UK
We use some essential cookies to make this website work.
We'd like to set additional cookies to understand how you use GOV.UK, remember your settings and improve government services.
We also use cookies set by other sites to help us deliver content from their services.
You have accepted additional cookies. You can change your cookie settings at any time.
You have rejected additional cookies. You can change your cookie settings at any time.

Passports, travel and living abroad
Travel abroad
Foreign travel advice
Warnings and insurance
The Foreign, Commonwealth & Development Office ( FCDO ) provides advice about risks of travel to help British nationals make informed decisions. Find out more about FCDO travel advice .
Before you travel
No travel can be guaranteed safe. Read all the advice in this guide as well as support for British nationals abroad which includes:
advice on preparing for travel abroad and reducing risks
information for women, LGBT+ and disabled travellers
Follow and contact FCDO travel on Twitter , Facebook and Instagram . You can also sign up to get email notifications when this advice is updated.
Travel insurance
If you choose to travel, research your destinations and get appropriate travel insurance . Insurance should cover your itinerary, planned activities and expenses in an emergency.
Related content
Is this page useful.
Yes this page is useful
No this page is not useful
Help us improve GOV.UK
Don't include personal or financial information like your National Insurance number or credit card details.
To help us improve GOV.UK, we'd like to know more about your visit today. We'll send you a link to a feedback form. It will take only 2 minutes to fill in. Don't worry we won't send you spam or share your email address with anyone.
Brussels, Brussels
Around the globe, hurricane tracker, severe weather, radar & maps, news & features, current weather, minutecast®.
Rain starting in 52 min
Current Air Quality
Our current air quality index (aqi) provides information on the quality of air that you are breathing and its impact on your health. there are at least six different pollutants that we track that impact the cleanliness of air and your health., today's weather forecast, tonight's weather forecast, tomorrow's weather forecast, brussels weather radar, further ahead.
Top Stories
Weather Forecasts
Parade of storms to bring more rain, high-elevation snow to the Northw...
3 hours ago
Warmth continues in the East but when will it end?
Weather News
Choking New Delhi smog shutters schools, shrouds Cricket World Cup
11 minutes ago
Collision that formed the moon also created alien blobs inside Earth
NASA's Lucy mission captured a surprise during asteroid flyby
Featured Stories
Archaeologists find centuries-old skeleton with prosthetic hand
Wildfires threaten homes in western North Carolina
The significant health benefits of walking backward
Sacrificed teen frozen for 500 years in the Andes: Face unveiled
Fossil unearthed could help solve an evolutionary mystery
Weather Near Brussels:
Grimbergen , Flemish Brabant
Sint-Pieters-Woluwe , Brussels
St-Pieters-Leeuw , Flemish Brabant
We have updated our Privacy Policy and Cookie Policy .
Get AccuWeather alerts as they happen with our browser notifications.
Notifications Enabled
Thanks! We'll keep you informed.
Simple Flying
Brussels airlines prepares to fly 25,000 festival goers to tomorrowland.
Brussels Airlines has kicked off its Tomorrowland flights, carrying music lovers from dozens of airports globally.
Brussels Airlines
After a two-year gap, Tomorrowland is back in 2022, and Brussels Airlines is back to taking full advantage of the influx of visitors. The airline will carry 25,000 festivalgoers to the 16-day events that kick off on Friday. Demand for packages for the festival has been exceptional, with Brussels Airlines flying travelers from 69 destinations and planning 10 'party flights' using its specially painted Airbus A320.
For those who may not be familiar, Tomorrowland is an electronic and pop music festival hosted in Boom, Belgium, annually, spanning three weekends. The event will attract 600,000 visitors from July 15th-31st, making it a massive opportunity for carriers to cash in, especially given the pent-up excitement after two years of cancelations.
Long-awaited return
Brussels Airlines is well-versed with Tomorrowland and has had an exclusive partnership with the festival for years. In 2022, the carrier is flying 24,838 visitors to Belgium with the sale of 12,850 holiday packages under the "Global Journey" program offered by the airline and festival organizers.
The passengers are flying in from 69 destinations around the world, spanning much of Brussels' US, European, and Asian networks. While Europeans are the most represented visitors overall, Americans have booked more flight deals due to the long-haul travel needed to get to the continent. In total, 133 nationalities are flying Brussels Airlines to get to Tomorrowland.
However, given the status of Tomorrowland among electronic music fans, Brussels Airlines' partnership goes even deeper, with a special aircraft and dedicated flights starting this week.
'Amare' is back on its mission
In 2017, Brussels Airlines unveiled a specially-painted Airbus A320-200 (registered OO-SNF) to celebrate Tomorrowland and give visitors a special experience. Known as 'Amare,' the plane is back to its dedicated mission this week, flying 10 party flights from cities across Europe.
The first service from Oslo to Brussels took off yesterday, 13th July, featuring British producers Goodboys to play the onboard music. This was following a gate party at Oslo Airport, one of eight that are planned by Brussels Airlines through its package deals for festivalgoers.
The Amare livery was set to have a five-year run in the Brussels Airlines fleet, but given the changes due to COVID, it might stick around for a bit longer as well. For now, this plane is a reminder of how airlines can capitalize on major events in their home countries, especially in a post-COVID world.
Major benefits
While Brussels Airlines is not the cheapest carrier to fly into Belgium with, it does come with benefits if you're headed to Tomorrowland. In addition to a Ferris wheel on the campus in Boom, the carrier operates a mobile bag dropoff, allowing visitors to skip lugging bags to the airport on their return journey. With a service desk available, changing flights is also hassle-free at Tomorrowland.
What do you think about Brussels Airlines' plans for Tomorrowland? Let us know in the comments!
Meet the Team
Talk to The Broke Backpacker
Czech Republic
Netherlands
Switzerland
Scandinavia
Philippines
South Korea
New Zealand
South Africa
Budget Travel
Work & Travel
The Broke Backpacker Manifesto
Travel Resources
How to Travel on $10/day
Home » Europe » Belgium » Brussels
Insider Brussels Itinerary (2023 • Glow Up)
Brussels . A city where the waffle scene is completely off the rails and bureaucracy is so efficient that nothing ever really gets done…
In short, the perfect EU headquarters! ( ED: Bit far?)
ANYWAY, Brussels is packed full of wonderful attractions, and you're gonna be hard-pressed to catch 'em all. Hence, I have written this top class Brussels Itinerary , perfect for putting all your timing concerns at ease.
I'll cover all the main visitor essentials, starting from 'how to not sound French' and 'being exceptionally lost' all the way to 'getting Koreans to take your photos'. I might even repent my European Union joke too.
Let's jump into Brussels!
Unlock Our GREATEST Travel Secrets!
Sign up for our newsletter and get the best travel tips delivered right to your inbox.
A Little Bit About this 3-Day Brussels Itinerary
Where to stay in brussels, brussels itinerary day 1, brussels itinerary day 2, brussels itinerary day 3, what to do with more than 3 days in brussels, the best time to visit brussels, getting around in brussels, faq on brussels itinerary, final thoughts.
So you're heading over for a quick visit to Belgium and telling your friends that Belgian delicacies are simply divine (whilst spending all of your money on local brew)?
Outstanding work. However, your time is precious! Exceptional things to do seem to spring out of every corner, and you are starting to see why the Belgian Capital was selected as the European Union's headquarters…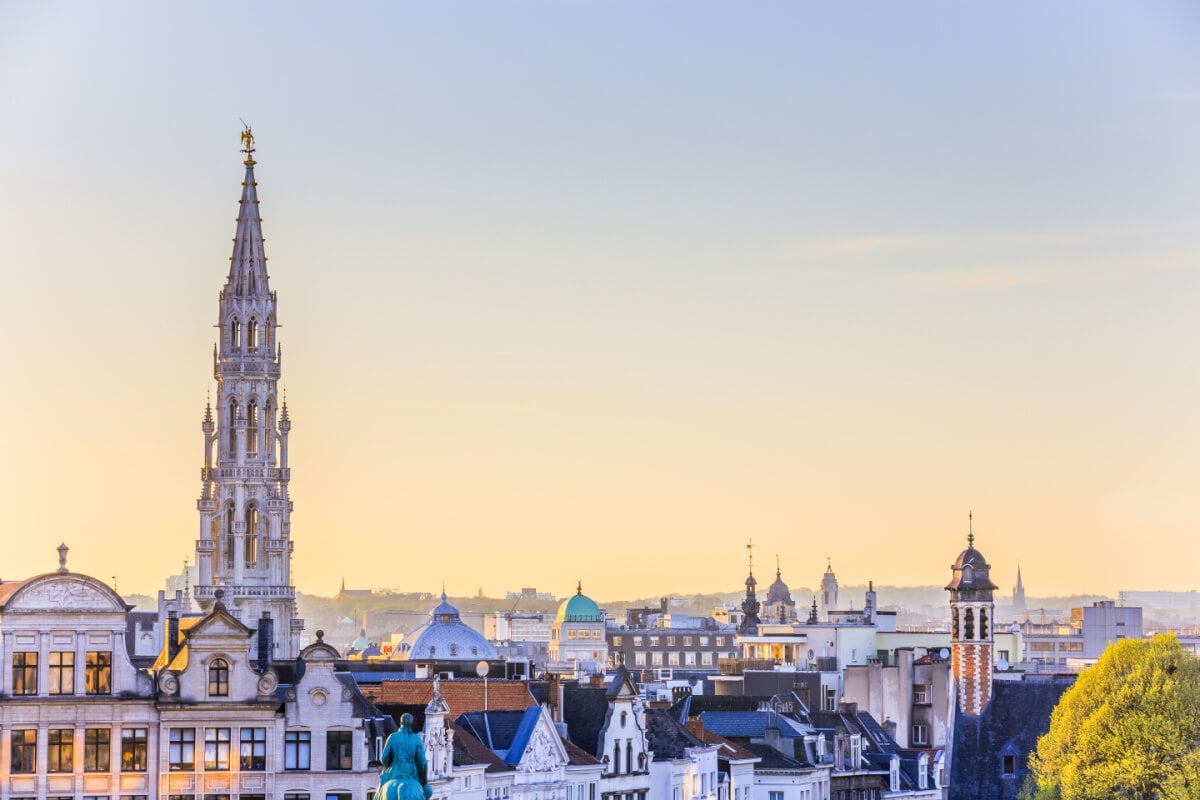 This 3-days in Brussels Itinerary is going to sweep you with ease through the top attractions, places to visit , and general ambience of this city. I might even try and keep it entertaining for ya too…
There's a lot to cover, so take this guide as a general base upon which you can structure your own personalised itinerary. I've slipped in some hidden gems (like chocolate shops, royal palaces and the Brussels Stock Exchange) so pay attention…
3-Day Brussels Itinerary Overview
Day 1: The Grand Place | Brussels City Museum | Royal Gallery of Saint Hubert | Mont Des Arts | Mannekin Pis | Choco Story | Brussels Beer Tour
Day 2: Atomium | Mini Europe | Musical Instruments Museum | Royal Palace of Brussels | Museum of Fine Arts | Notre Dame Du Sablon
Day 3: Parc Du Cinquantenaire | Museum of Natural Science | Belgian Comic Strip Centre | Le Botanique
And so the first day passes. You're going to need an EPIC place to stay ! Never fear, because I have curated an excellent selection of accommodation that even the choosiest shan't fail to love…
City Centre
Brussels' City Centre is a magnet for tourists, with dazzling architecture, interesting attractions, and a good choice of places to eat, drink, shop, and sleep.
The Marolles
The Marolles is one of the best neighbourhoods in Brussels for people looking for budget accommodation. Soak up the local vibe and discover the working class side of the Belgian capital.
Saint Gery was previously an island in the River Senne. There's no water crossing needed today, though; the river was covered up and Saint Gery joined with the rest of the city.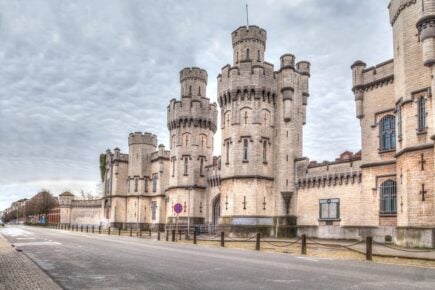 Saint Gilles
Our choice for the coolest place to stay in Brussels, Saint Gilles is a youthful, bohemian, trendy, multicultural, and lively part of the city.
Ixelles is an arty and trendy neighbourhood with a good selection of shops, restaurants, bars, and attractions. Lakes, parks, and forests are within easy reach and the area is well connected by public transport.
The Grand Place | Brussels City Museum | Royal Gallery of Saint Hubert | Mont Des Arts | Mannekin Pis | Choco Story | Brussels Beer Tour
Today we're literally just going to be covering in and around the Grand Place. There is so much to see! If you're wondering what to see in Brussels in two days, here's the start to any good 2-day Brussels Itinerary .
8:00 am – Visit the Grand Place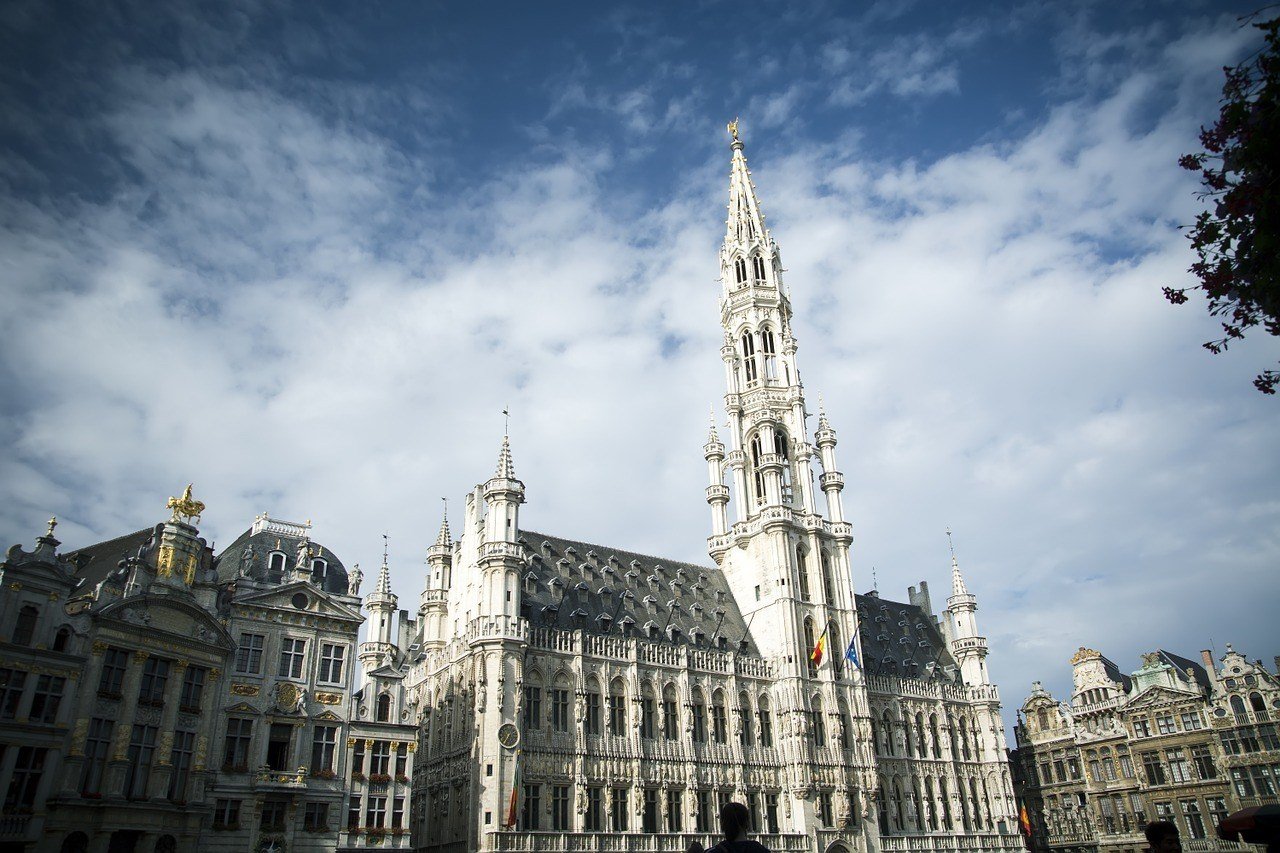 Visiting the Grand Place is one of the best ways to kick off your Brussels itinerary. This impressive square is considered the central point of the main area in Brussels, and walking around it will leave anyone completely inspired!
The square is lined with some magnificent buildings, offering possibly the best architectural display in the city! These buildings all have rich histories, and exploring them will give you a good idea of what life in Brussels would have looked like many years ago! The main focal point when visiting the Grand Place is the 15th-century city hall in the centre.
The Grand Place always has something fun going on. This square is full of cool cafes, bars, and shops. Sometimes there is a flower market in the centre of the square, and at night there is always a great vibe here!
Walking around the Grand Place is an essential first stop to help you get your bearings, and take in some of the best buildings in the city.
Take the time to grab a coffee and some breakfast while you're here!
Insiders Tip: For a new and beautiful perspective of the Grand Place, visit at night when it is all lit up!
Cost: Free
How long should I spend here? Around an hour.
Getting there: There are a literal bucket load of bus stops, the metro, and trams! Grand Place ought to do it.
9:00 am – Take a Visit to The Broodhuis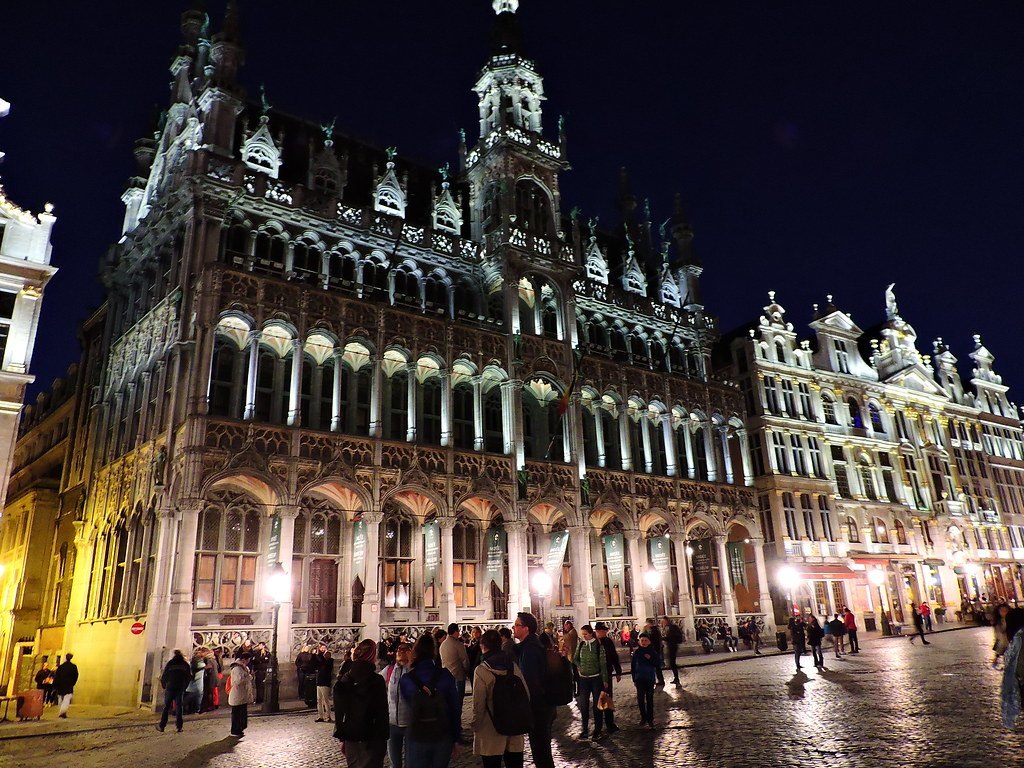 The Broodhuis, found on the Grand Place, is an old building with a long and interesting history as a bread market. Today, it is the site of the Brussels City Museum which has got to be the best place to learn all about this city's amazing past.
The Brussels City Museum is dedicated entirely to the history of this city. The displays and exhibitions date back to the middle ages and take you through time right up until the present. If you want to learn more about Brussels and what's going on around you, then a stop at this museum is a brilliant idea.
Insiders Tip: If you get a Brussels Card when arriving in the city, you will be able to access discounted rates on many museums and attractions- including this one!
Cost: $9
How long should I spend here? 1 hour or less.
Getting there: You should already be in the right place! Just stroll over to the right side!
10:00 am – Go Shopping at the Royal Gallery of Saint Hubert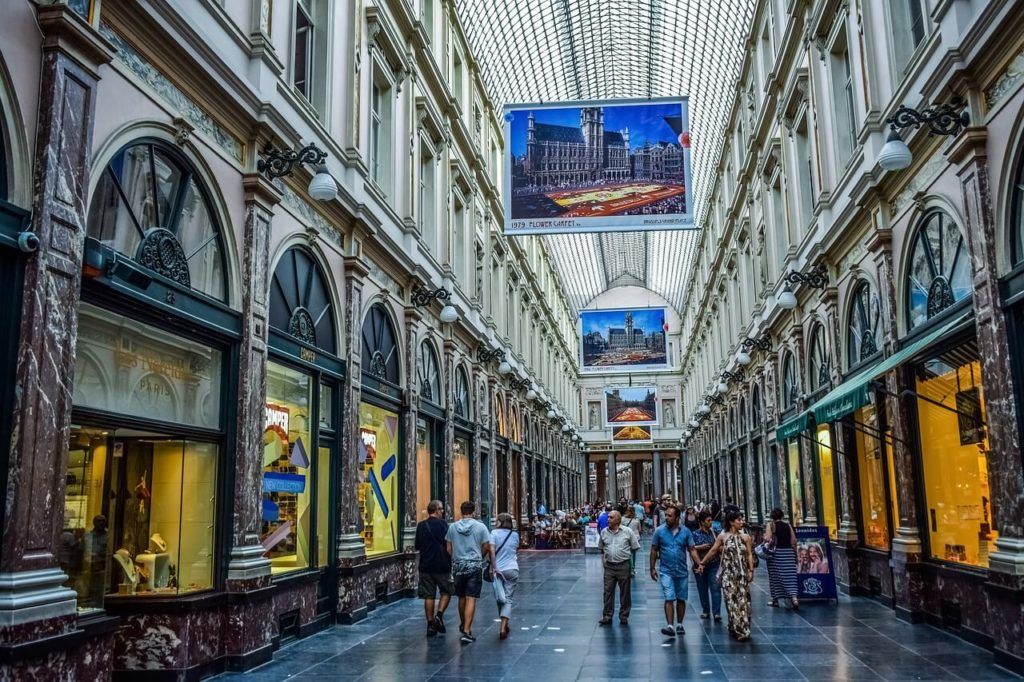 The Royal Gallery of Saint Hubert is an ensemble of brilliantly glazed shopping arcades in the heart of Brussels. If you want to experience some of the best shopping that this city has to offer, all in a fantastic setting, then this is the place!
One of the best things to do in Brussels is to simply walk around the streets, popping into the interesting shops and appreciating the amazing architecture around you. The Royal Gallery of Saint Hubert has got to be one of the best places to experience this during your Brussels itinerary!
If you are staying in a top-tier Brussels hostel , I guess you can look or something. (haha)
How long should I spend here? Try 1.5 hours
Getting there: It's 1 minute's walk. Literally just down the street!
12:00 pm – Explore the Mont Des Arts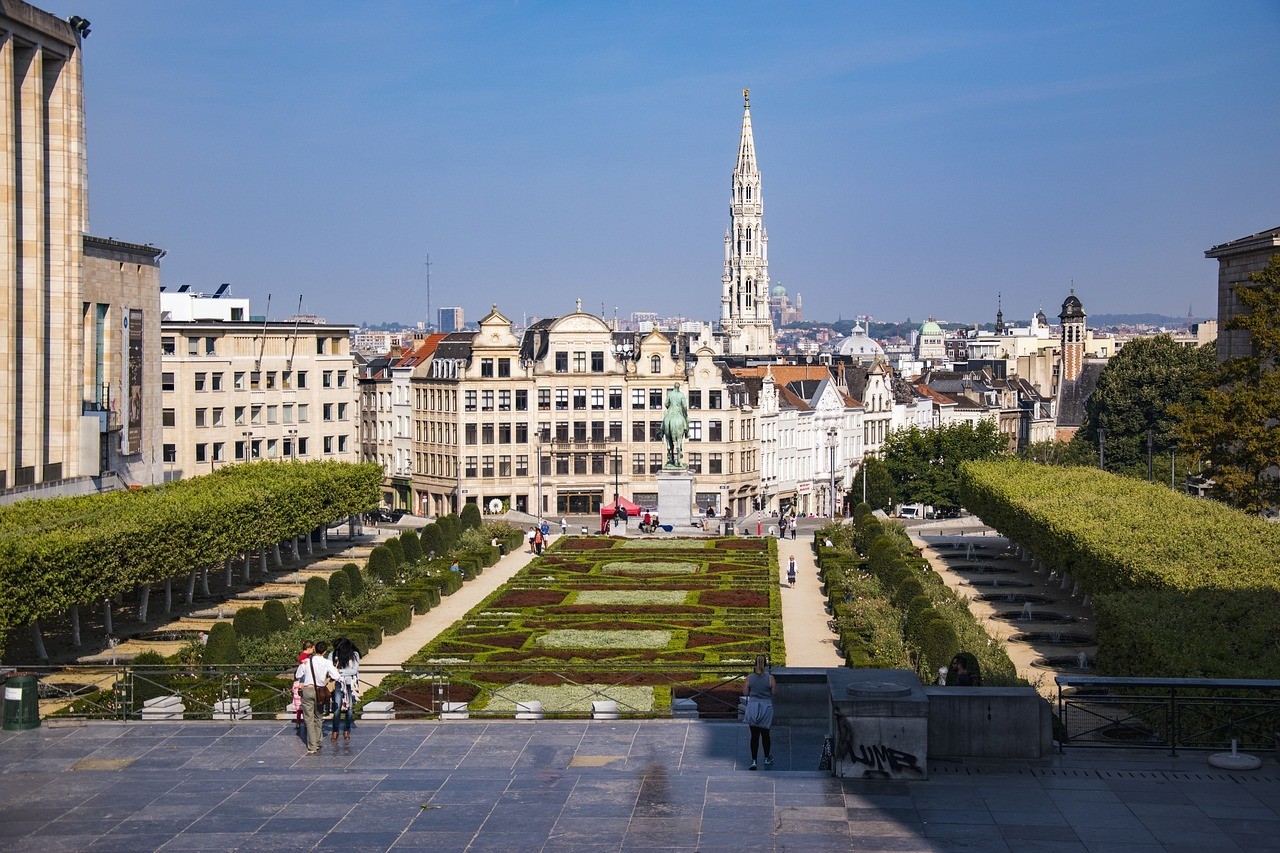 If you want to explore more of the amazing museums and historical-cultural collections in Brussels, then consider visiting the Mont Des Arts. This is an area of the city that is dominated by important museums. The entire area is dedicated to art, history, and culture in the city!
When exploring the Mont Des Arts, you could visit the Royal Library of Belgium, the National Archives of Belgium and the Brussels Meeting Center square, a beautiful public garden (more commonly known as the Mont Des Arts Gardens)!
Central Brussels is popping, so be sure to check out if something is happening when you travel to Brussels. However, you don't need an event going on to attract you to this exciting part of the city!
Besides all of the art and culture available here, the Mont Des Arts boasts a fantastic public garden -the perfect place to catch some fresh air in the city. The buildings and architecture around here are also well worth admiring!
Take the time to stop for some lunch close by. Belgian food is fantastic!
How long should I spend here? Around 2 hours.
Getting there: It's a 6-minute walk South-East from the last stop.
2:30 pm – Experience Manneken Pis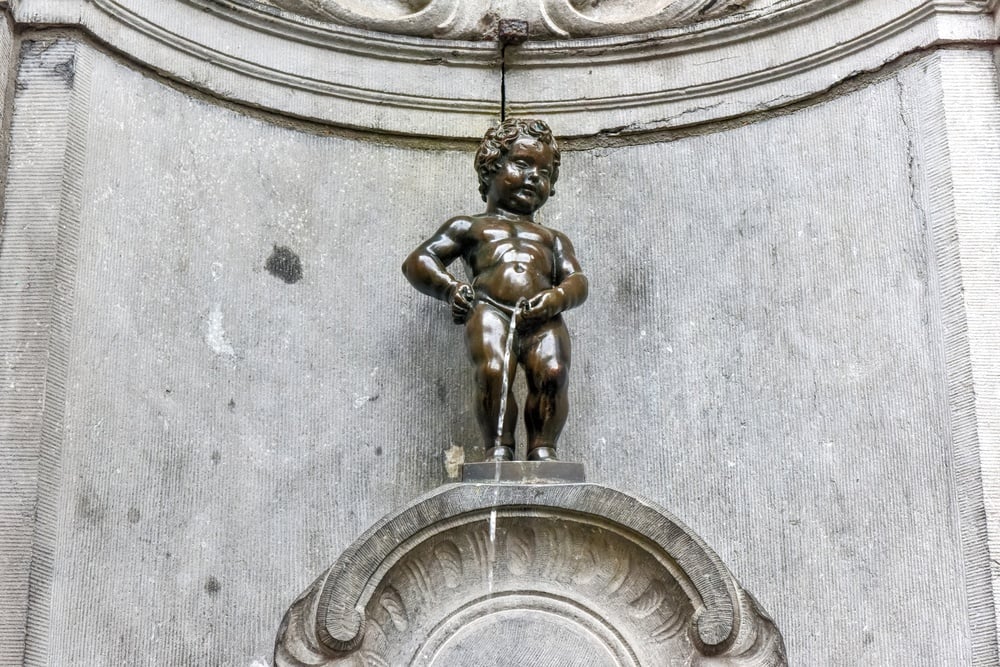 The Manneken Pis is a funny little statue of a young boy urinating into a fountain. While the statue is small, it plays a massive role in Brussels. The Manneken Pis is an iconic landmark of the city, and when taking yourself on a Brussels walking tour, stopping here is a must!
The Mannekin Pis statue dates back to the 17th century where it was designed by James Duquesnoy. This statue may be fun to look at, but finding it is half the adventure. On your way to the Manneken Pis, you will wander through some stunning little streets and lanes around the old town. This is a must-see sight when in Brussels!
Insiders Tip: If you enjoyed the Manneken Pis, you can find the famous trio of urinating statues in Brussels, including the Jeanneke Pis and Het Zinneke.
How long should I spend here? Half an hour or less
Getting there: Another 6-minute walk! Easy…
3:00 pm – Visit Choco-Story Brussels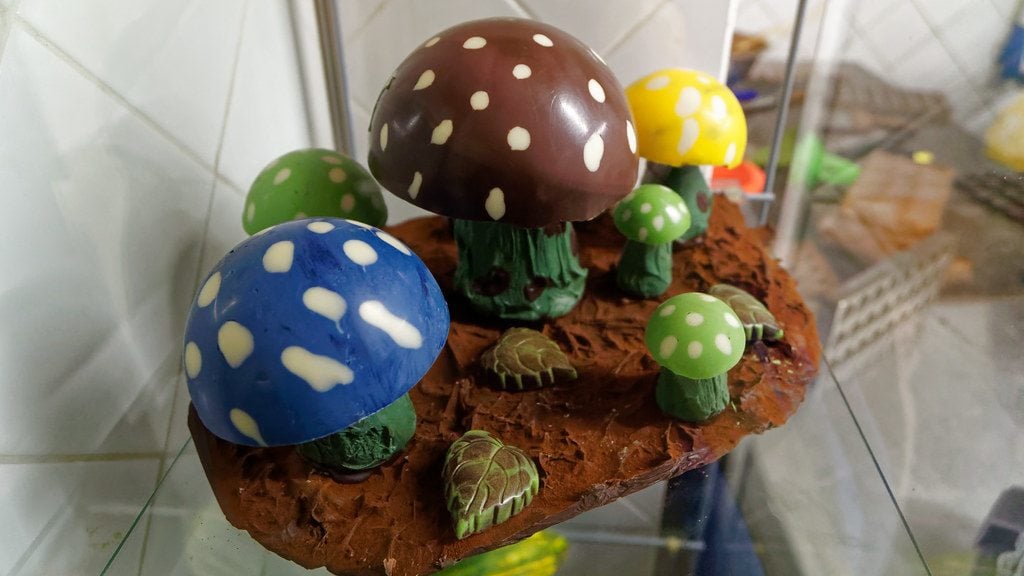 When visiting Brussels, eating is definitely going to be one of the highlights! Your itinerary for Brussels will be full of amazing food, with lots of chocolate included.
If you want to learn all about the famous and delicious chocolate of Belgium, visit the awesome Choco-Story. This is a small museum in the city dedicated to all things chocolate! When visiting, you will get to learn all about the history and heritage behind Belgian chocolate, as well as some good insight into the production!
Fun live demonstrations take place here, guided by a master chocolatier. There are also plenty of interesting exhibits. Of course, your trip will also involve tasting some amazing sweets!
Cost: $15
How long should I spend here? Around 2 hours
Getting there: Just next to the last stop!
8:00 pm – Tackle a Belgian Beer Tasting Tour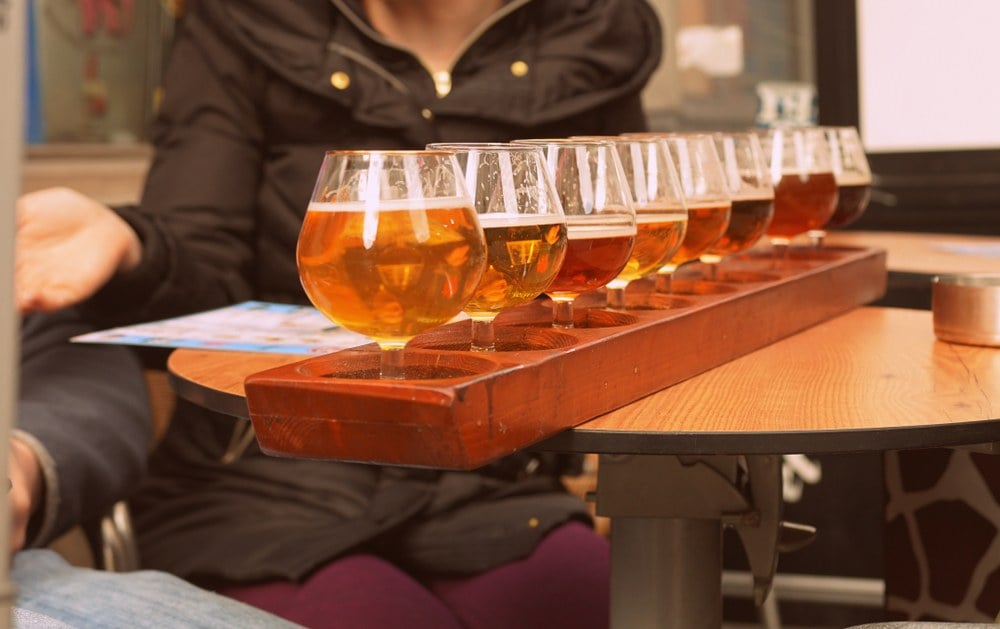 Visiting Belgium just wouldn't be complete without sampling some of the country's amazing beers. Consider taking a Belgian beer tasting tour to explore the interesting brews that this country has to offer!
Guided by a knowledgeable local, a beer tour will take you to some of the best bars that the city has to offer. These are historical old places, and as you sample the pruduce, you will learn all about the rich history and heritage behind the beers.
Your tour will teach you all about what many consider to be the world's greatest beer culture. You will learn about the different Trappist beers, their history , and what makes them so unique.
This is a great tour to learn about a new side of Brussels culture, taste amazing and unique beers, see some fun places in the city, and meet new people! If you are a beer fan then a tour like this is a must during your Brussels itinerary.
Cost: $$$
How long should I spend here? All day, All night?
Getting there: Different tours will start in different places. Make sure to double check!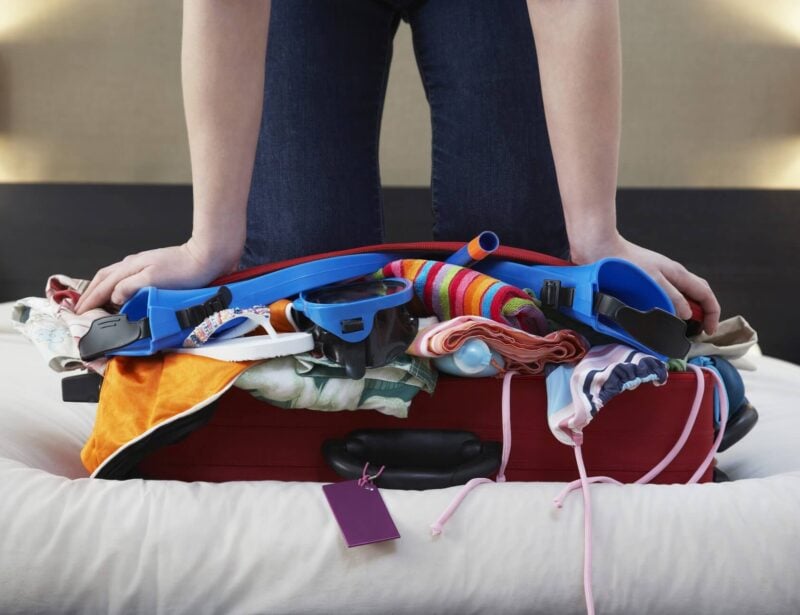 Wanna know how to pack like a pro? Well for a start you need the right gear….
These are packing cubes for the globetrotters and compression sacks for the  real adventurers – these babies are a traveller's best kept secret. They organise yo' packing and minimise volume too so you can pack MORE.
Or, y'know… you can stick to just chucking it all in your backpack…
Atomium | Mini Europe | Musical Instruments Museum | Royal Palace of Brussels | Museum of Fine Arts | Notre Dame Du Sablon
Spending a couple of days in Brussels will have you enjoying some of the best landmarks, gardens, museums, food, and experiences in the city! Here is your day two itinerary:
8:30 am – Experience The Atomium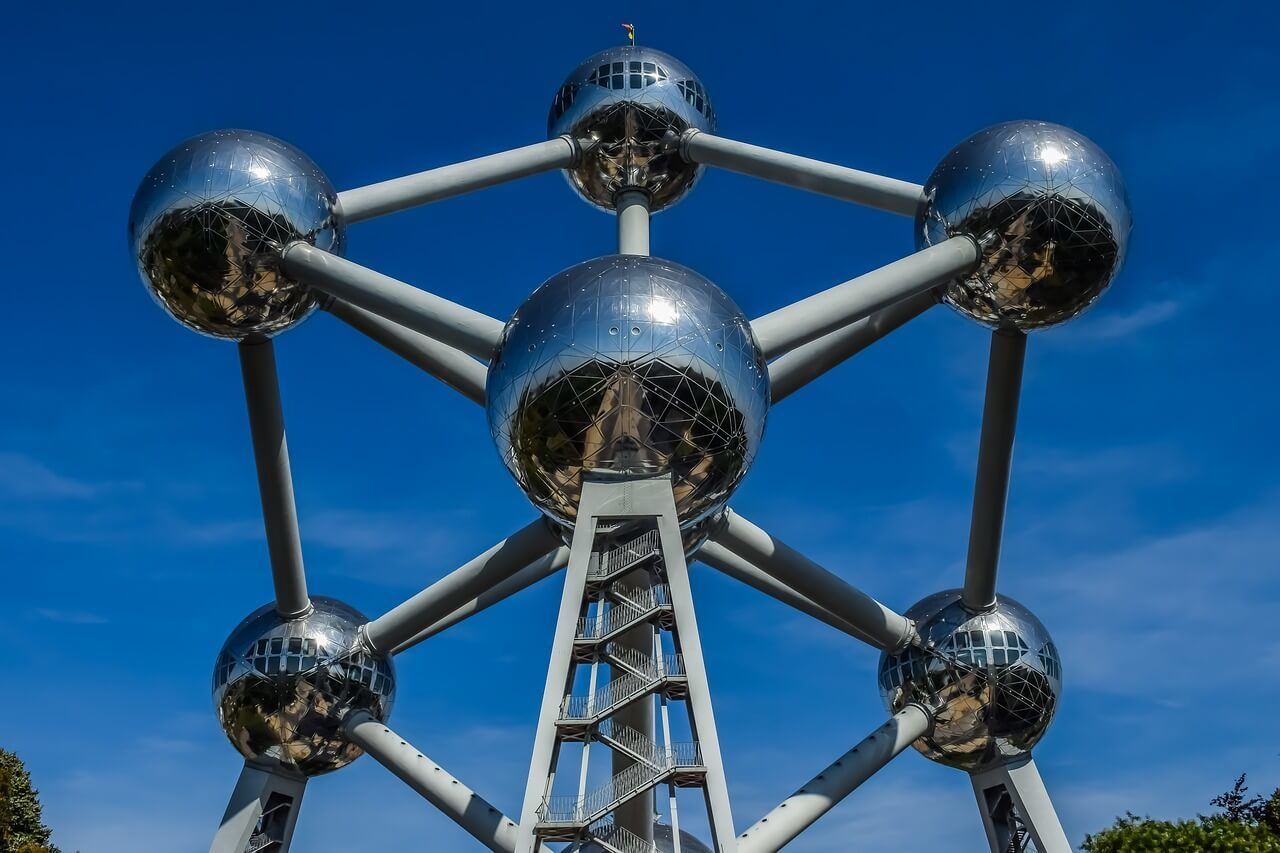 When looking at what to do in Brussels, a visit to the Atomium is a must! This massive atom shaped sculpture is found in the city's Heysel Park. The sculpture stands at 100m tall, and it dates back to 1958.
You can get inside this huge structure and enjoy some amazing views from its glass roof lift. At the top, there is a brilliant spot to enjoy a drink or something to eat while inside the amazing Atomium!
When visiting this Brussels landmark, it is advised to take some time to explore the surrounding Heysel Park, as there is plenty to see here as well. Witnessing the enormous atom though will definitely be an unforgettable moment!
Insiders Tip: This Brussels attraction is very popular and it can get pretty busy, so try to arrive early if you want to avoid the crowds.
Cost: $16
How long should I spend here? Around an hour (unless you're breakfasting at the top)
Getting there: Take the tram! The number 3 will get you within reach from Grand Place.
10:00 pm – Take a Trip Through Mini Europe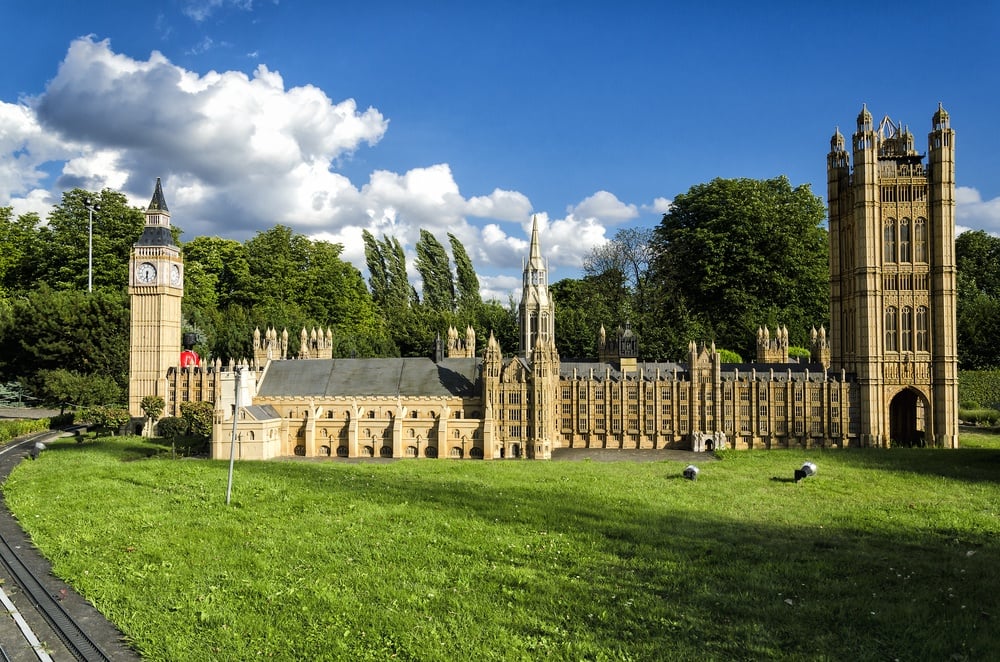 If you don't have the time to travel across Europe, then adding a stop at Mini Europe to your Brussels itinerary is a good option! This park is a really fun place to experience Europe's best and most famous landmarks, all built to scale in a miniature form.
Walking through Mini Europe is a unique thing to do when touring Brussels. Seeing all of the little landmarks really is such fun, and it is also really informative too!
Insiders Tip: This attraction is very child-friendly, and can be fun for the whole family!
How long should I spend here? Around 1.5 hours
Getting there: It's just a short walk from the Atomium. They're a real pair!
12:00 pm – Experience the Musical Instruments Museum
This art nouveau museum is housed in one of the most famous buildings in the city (the Old England Building). Many people are attracted to this museum for the fantastic building, but the museum itself has some interesting displays that are well worth the visit!
This museum is focused on musical instruments, and a stop here will show you so much on the subject! With over 8,000 instruments in the collection, you will get to see, hear, and witness all kinds of musical history. This is a unique and interesting stop to add to your Brussels itinerary!
Getting there: Back to the centre! The number 6 metro will do it.
2:00 pm – Admire the Palais Royal (or Royal Palace)
The Palais Royal is the official residence of the Belgian royal family, and it is a beautiful building to walk around and admire. The palace is open for exploring with no entrance fee, and it is definitely worth the visit!
Walking around here is a great way to take in one of the older and most stunning buildings in the city. It is also a really interesting place to learn about the history of Belgian royals.
Besides the building, the palace has an impressive royal garden. Spend some time exploring this area, and enjoying the royal side of Brussels!
3:30 pm – Pay a Visit to the Musee Royaux Des Beaux-Arts
The Musée Royaux Des Beaux-Arts, or the Royal Museum of Fine Arts is a paradise for lovers of art and culture. This impressive museum houses some world-class art, spanning various collections of modern and ancient art!
Some of the most famous artists on display in this museum include Peter Rubens, Anthony Van Dyke, and Hans Memling. However, there are countless works of incredible European art that will have you awestruck!
This museum is pretty big, and there really is so much on display. If you love art, then be sure to allocate a good amount of time to this museum.
Getting there: It's just a short walk from the Royal Palace.
5:00 pm – Witness the Notre Dame Du Sablon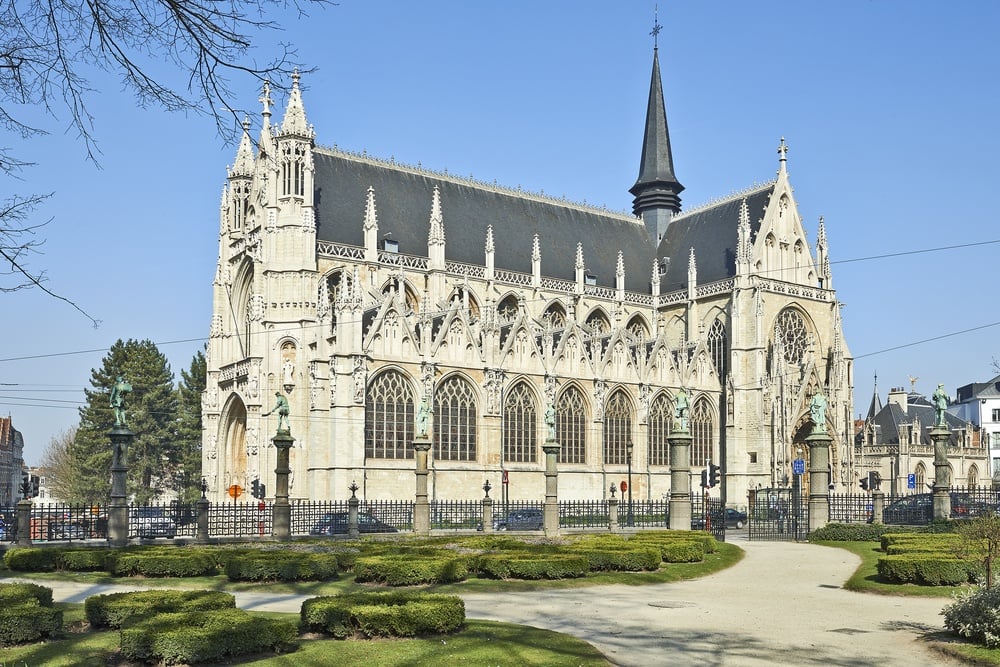 The spectacular Notre Dame Du Sablon cathedral is an important historic and architectural site in the city. Dating back to the 14th century, this cathedral is a really well-preserved example of Gothic architecture!
There was once a famous Madonna statue inside the cathedral that was supposed to have had incredible healing properties. The original statue was stolen by a team of thieves, and its whereabouts are still unknown. There is however a replica statue up in place.
This cathedral is a beautiful building to walk around and appreciate. A great stop to add to your Brussels itinerary! We're sure that this is a long day, so take the evening to relax and chill out, or head to an amazing restaurant!
How long should I spend here? Less than 1 hour
Getting there: Walking!
Parc Du Cinquantenaire | Museum of Natural Science | Belgian Comic Strip Centre | Le Botanique
The final day. Here are some things that you will love doing on your last day in Brussels! There's a big arch, some big dinosaurs, some big cartoons, and some big plants. A top day. Or you could sit in your sexy Brussels Airbnb .
9:00 am – Stroll Through the Parc Du Cinquantenaire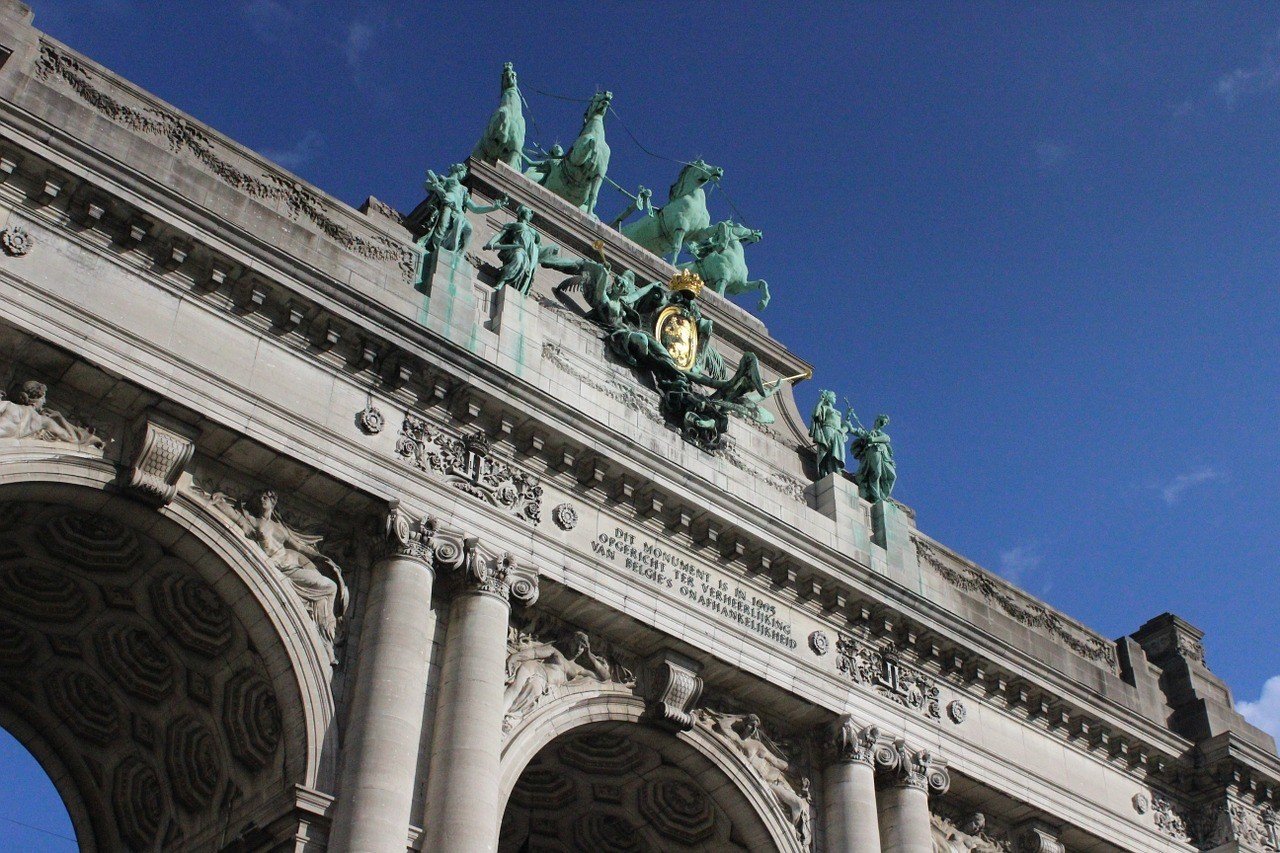 The Parc Du Cinquantenaire is a great addition to your Brussels itinerary for a number of reasons. You can visit this lovely green space to either take a break from the city, enjoy a picnic under a tree, marvel at the old architecture in the park, or visit some of the surrounding museums.
This park was built during the reign of King Leopold II, and it should be an essential stop on your trip to Brussels. Take some time to wander through the well-kept gardens, and enjoy the impressive arches and statues found in the park.
If you love history or art, then explore the surrounding museums. These are all world-class, and they cater to all kinds of interests. Collectively, these museums have a whopping 35,000 artefacts on display!
You can grab breakfast from a cafe or restaurant nearby (and coffee, although that kind of goes without saying). The Brussels Autoworld Museum is located inside too. Car fanatics, this means you!
Insiders Tip: Try to visit the Parc du Cinquantenaire on a sunny day, as relaxing under a tree on the grass here is a truly special experience.
How long should I spend here? You could easily spend all day (don't though). Try 1.5 hours.
Getting there: Bus, Metro or Tram! It's pretty easy to find!
11:00 am – Museum des Sciences Naturelles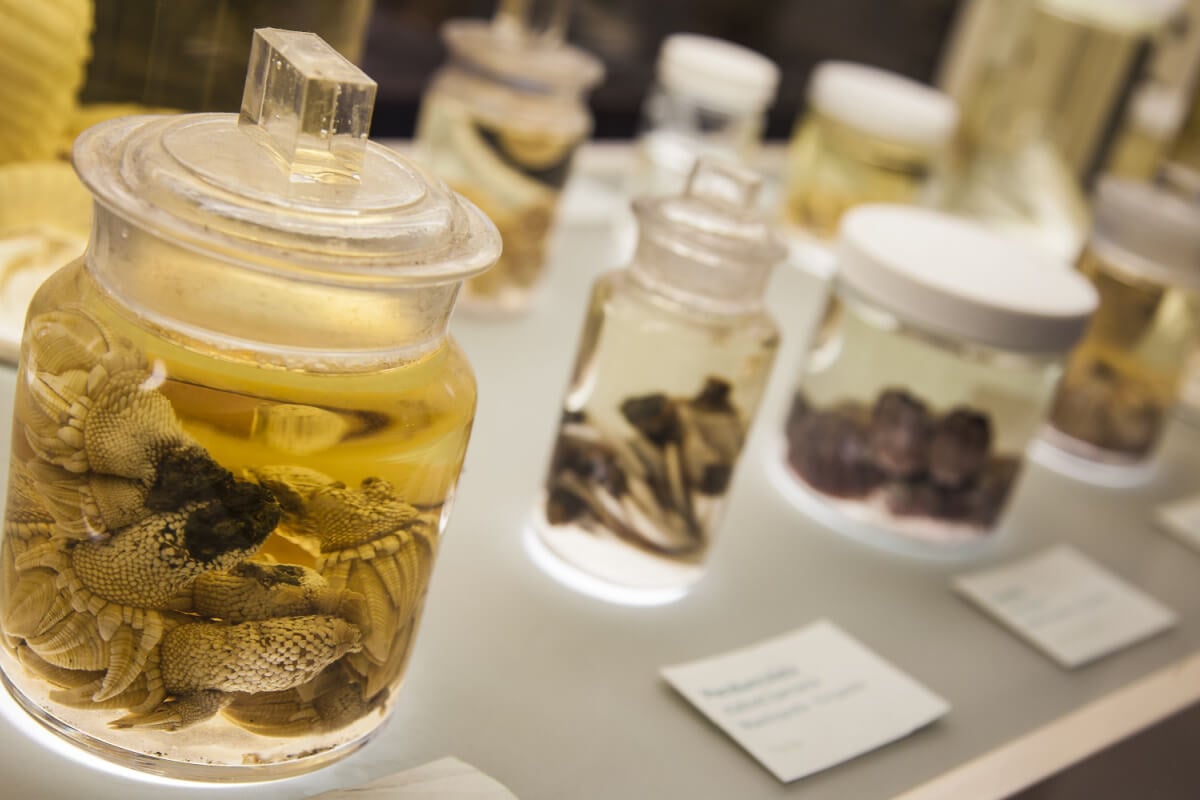 Are you interested in stepping into the largest dinosaur gallery in Europe? A mix of exciting temporary exhibits and carefully curated permanent ones? Then you're going to want to head to the Brussels Museum of Natural Sciences!
This is a great thing to do with kids, who will love the history, reality, and interactive exhibits. In a city where many museums are rather static, this one is more hands-on and amusing. As a bonus, your children might even learn something, because it is all geared towards educating (yes, even you adults). It is a museum after all. The Museum of Natural Sciences is a great place to stop before lunch, which I'm sure you will be needing after the morning's excitement!
Cost: $14 (13 euros)
Getting there: You can stroll over from the Parc du Cinquantenaire . It's around a 15-minute walk, but it is a very pretty one.
2:30 pm – Visit the Belgian Comic Arts Museum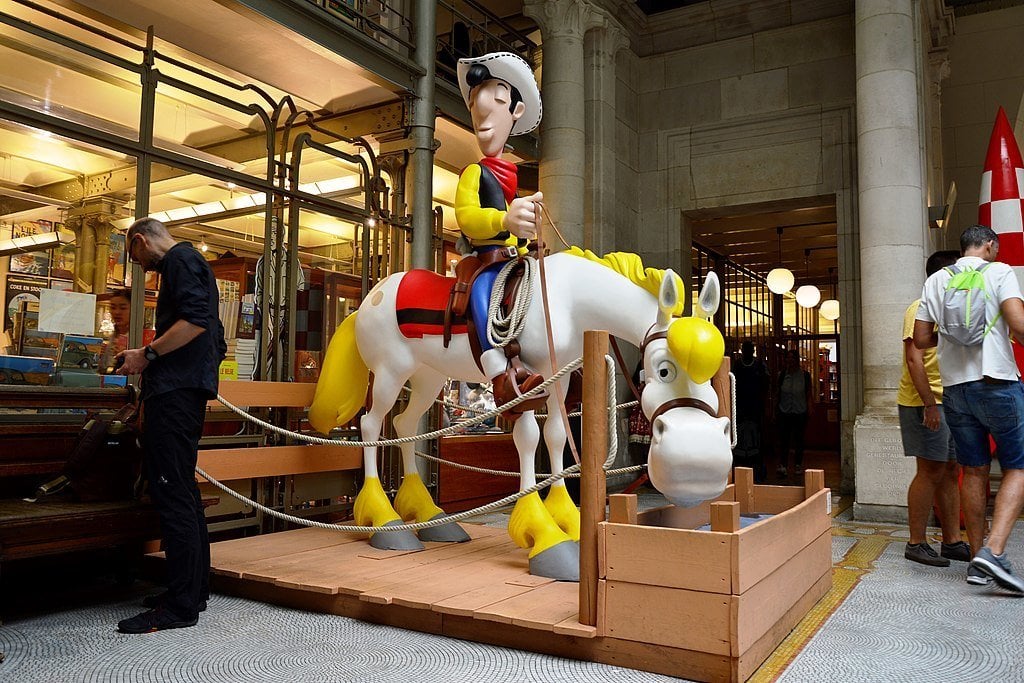 Before embarking on the afternoon of Day 3, you might want to return to the Brussels Grand Place for a bit of lunch. You've seen it once, how about twice?
Brussels has a fascinating history and culture, but many don't realize that comic books have played a big role in this! If you want to explore a new side of Belgian and learn all about the interesting role of comic books in this country, then head to the Belgian Comic Strip Center.
This museum has some brilliant displays, all dedicated to comic books. You will get to see some really fun objects, as well as valuable comic books and collectables!
If you want to discover more about the importance of comic books to Brussels, take a walk through the city spotting the huge comic murals found on many buildings.
Cost: $11
Getting there: It's half an hour's walk from the Natural Science Museum. Definitely time for some lunch!
5:00 pm – Explore Le Botanique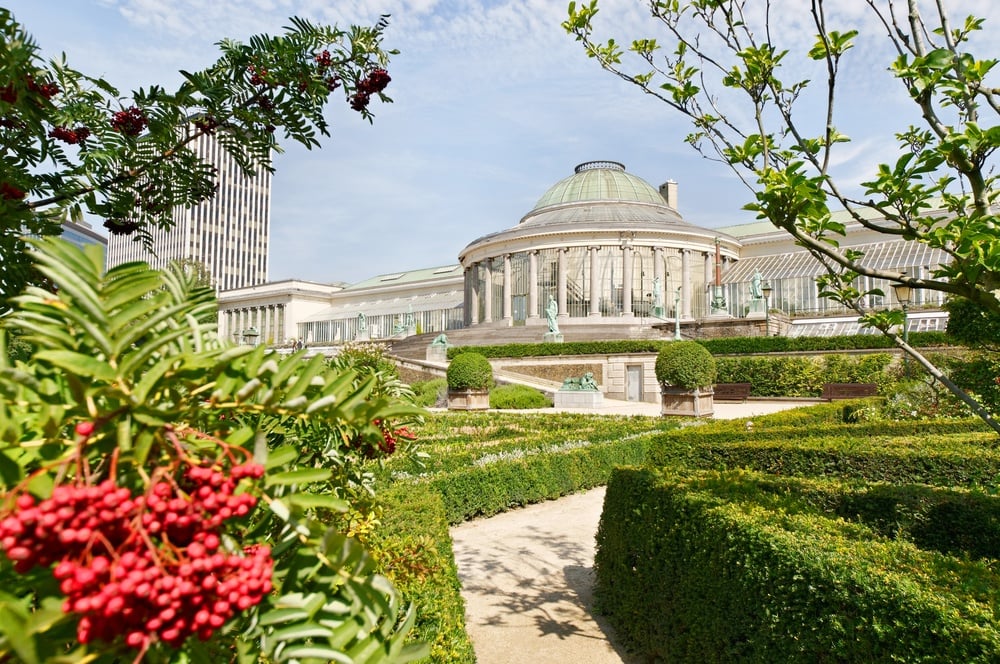 Le Botanique is the old botanical gardens of Brussels, now a stunning urban park! If the city is getting a bit much, this is the perfect place to quickly escape to for some greenery, peace, and quiet.
Le Botanique is a terraced park with many impressive gardens around it. There are some peaceful benches and playgrounds for the kids!
The old Greenhouse in the garden has been converted into a kind of cultural center, offering some brilliant performances and concerts at night. This can be a really fun thing to do in the evening.
Whether you come for the stunning terraced gardens, the quiet, or the fun greenhouse performances, Le Botanique is a lovely escape from the city.
Insiders tip: The museum here is well worth a visit, and it has constantly changing exhibitions. Be sure to check out what's on before you visit!
Cost: $6
How long should I spend here? Around 1.5 hours.
Getting there: Le Botanique is just a short walk from the Comics Art Museum
So you're stuck in Brussels for three months while your family moves into the new house? Here are some extra things you can fill your time with, including some top-class Brussels day trips!
Take a Brussels Walking Tour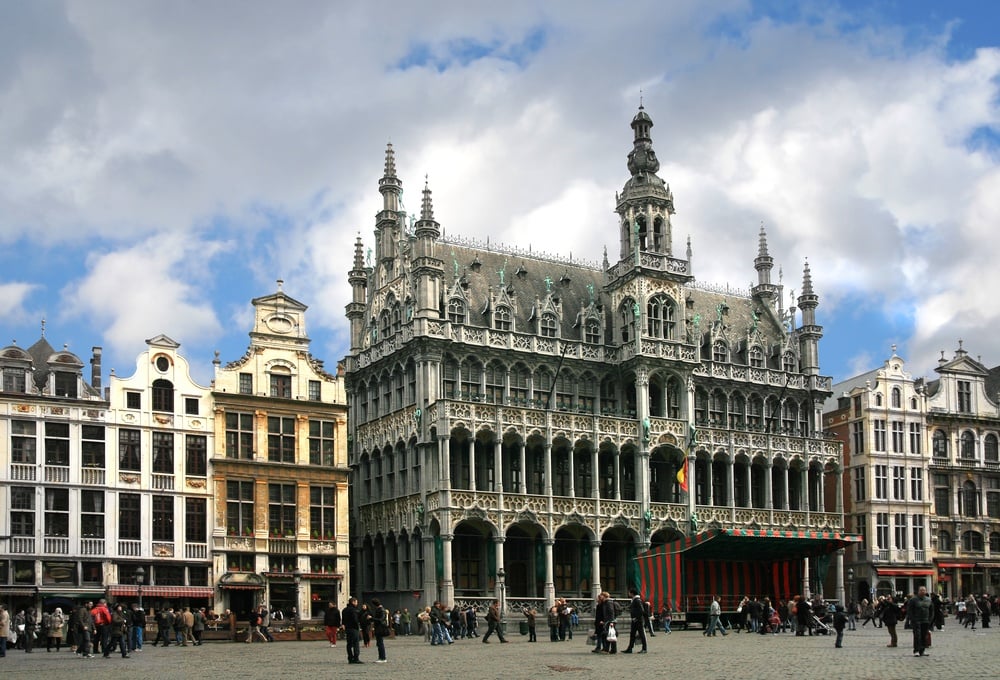 If you are planning a trip to Brussels, definitely consider taking part in one of the amazing walking tours which operate around the city. It's one thing following a map around and guiding yourself, but when you are part of an informative tour you will see, learn and experience so much more!
Free walking tours of Brussels will teach you the interesting stories behind some of the city's most famous monuments! You will get to witness many major landmarks up close, and you will be guided through it all by passionate and well-informed locals.
Besides history and architecture, you will also get to learn all about the local food and beer. As you walk along with your tour, you will pass many different street food stands and local delicacies!
If you're spending a weekend in Brussels, adding a walking tour to your Brussels itinerary is a great way to really see most of the city!
Cost: Around $20
Getting there: Most Tours will leave from Grand Place
Enjoy the Brussels Nightlife
While Brussels is famous for its art, history, museums, and architecture, they still know how to party in this city! If you are looking for some exciting ways to fill out your Brussels itinerary, definitely consider diving into some of the vibrant nightlife in this city!
You could visit a central area such as the Grand Place to enjoy some popular bars, pubs, and fun local hangouts. This is a great place to meet loads of new people and see the city in a new light.
If you are looking for more of a dancing scene, then head out to Rue du Marche au Charbon. This area is famous for its exciting clubs and many super trendy bars!
Brussels is a city that has loads on offer- both during the day and by night. So, be sure to check out the nightlife here if you want to experience all that this city has to offer!
Cost: $$$+
How long should I spend here? Not a legitimate question here.
Getting there: Rue du Marche au Charbon is where you want to be…!
Antwerp Day Trip From Brussels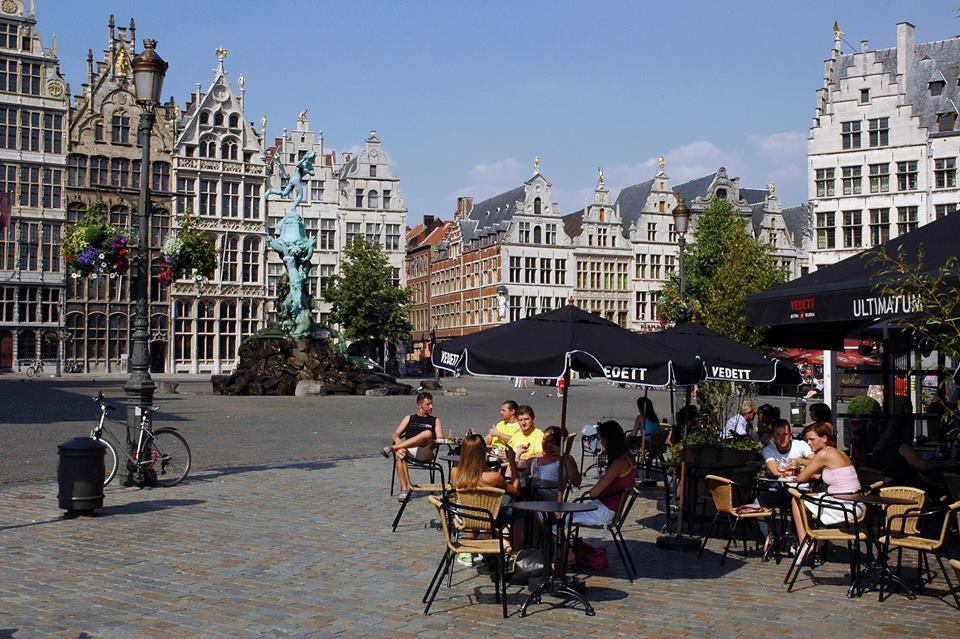 Brussels is an amazing city, but if you have the time, why not explore more of Belgium? This day trip from Brussels takes you to Antwerp- one of the most loved cities in this country.
Antwerp is famous for being the fashion capital of Belgium, and is often referred to as "Belgium's Diamond." Your day trip will take you through the many important areas of Antwerp, including the diamond district where you will learn all about the diamond history and the cutting process.
You will get to see a palace, an amazing cathedral, famous houses, museums, the Scheldt River, and more! Of course, there will be time to explore the beautiful streets of Antwerp, do some shopping, and enjoy an unforgettable meal here.
How long should I spend here? A day?
Getting there: Train! It is the best way.
Bruges Full-Day Guided Tour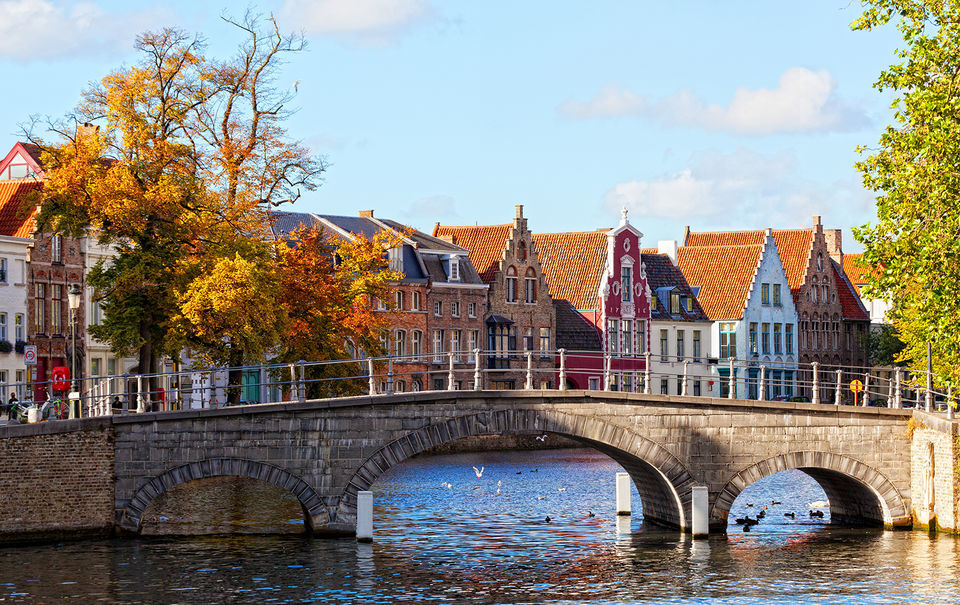 Another spectacular destination in Belgium that is well worth a visit (if you have time), is Bruges. Often referred to as "Venice of the North", Bruges is a medieval town that boasts incredible canals, old buildings, cobbled streets, and plenty of charm!
This full-day trip from Brussels includes a 4-hour walking tour through Bruges. Guided by a knowledgeable local. You will get to see some of the top attractions and points of interest in Bruges and will gain a better understanding of this town through your expert guide.
The tour includes return train tickets to Bruges from Brussels!
Getting there: Train! It is the best way!
While your trip to Brussels can be enjoyed all year round, this city does have its more appealing times to visit. Belgium experiences all four seasons pretty distinctly, so choose your visiting time wisely as the weather may impact your trip. Bear in mind that Brussels does experience rain all year round, so be prepared for potential rain during your Brussels itinerary no matter what time you visit!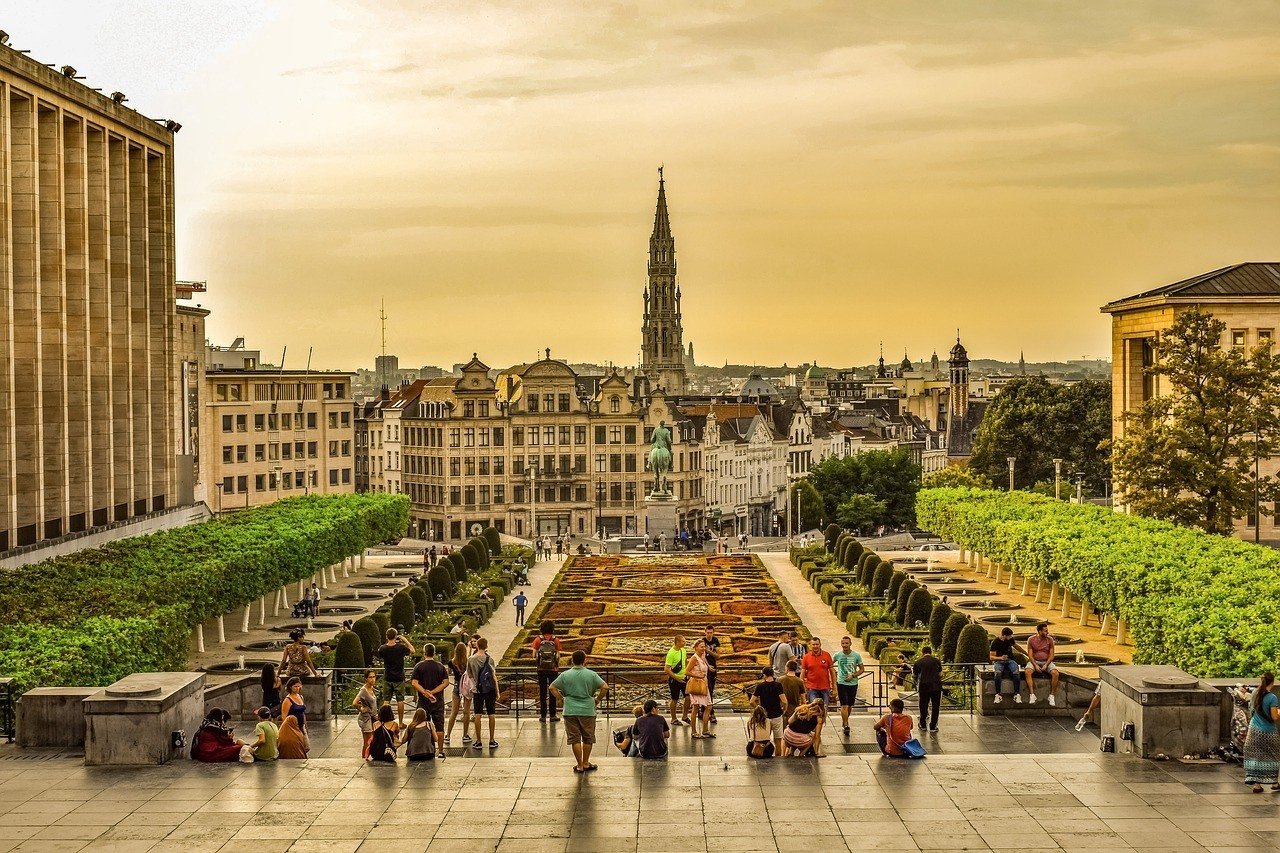 Wondering when to visit Brussels? The best time to visit this city would be between March to May and September to October. These times are considered the shoulder seasons when the crowds of tourists are fewer, the prices are lower, but the weather is still great!
Some may prefer to place their Brussels trip itinerary around December to experience the wintery charms of the city, while others would opt for visiting in April when there is the least rain. No matter what time you plan your vacation in Brussels, you will be able to enjoy this city in a beautiful and unique way!
Before you start planning exactly what you will be doing in Belgium's capital city, it is important to know how you will be getting around. Luckily, Brussels is really easy to navigate. The excellent public transport here makes it exceedingly easy to get around!
If you are based around the central part of the city, the best way to get around is by walking! Simply wandering through the streets here is one of the best things to do during your Brussels itinerary as this city is so beautiful! Many of the best things to see here are best appreciated while walking, and many of the main attractions are within close proximity of each other.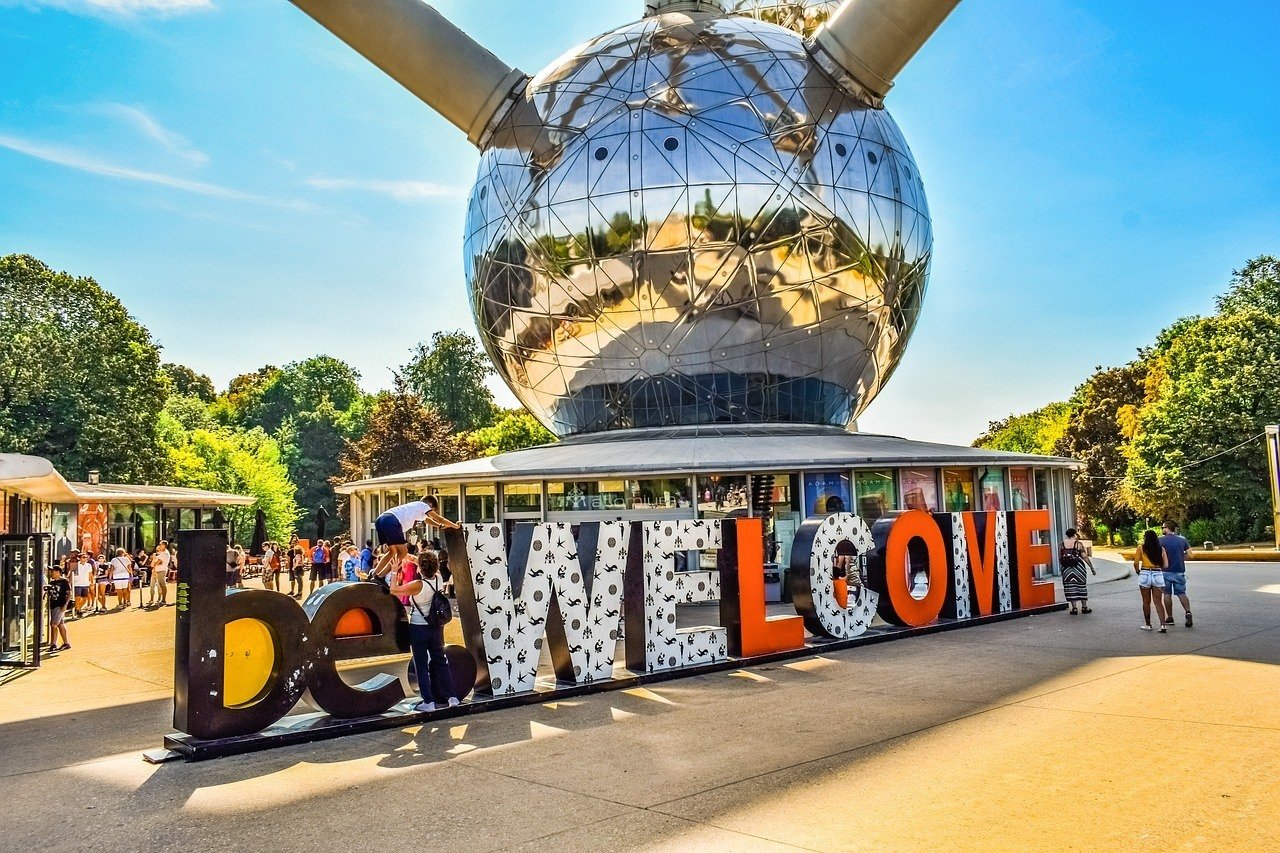 If you plan on travelling further distances though, there is an excellent metro system in Brussels. This is an affordable way of getting around, and it is also highly efficient. This city also has a solid bus network that is even more affordable. Trains are also a good option for longer distances!
Taking a taxi is also easy to do in Brussels! You can either grab one of the many cabs that drive around the city or use Uber to easily find a ride. Brussels is a great safe city too!
Now that you know how to get around, it's time to start planning the ultimate Brussels itinerary!
Don't Forget Your Travel Insurance for Brussels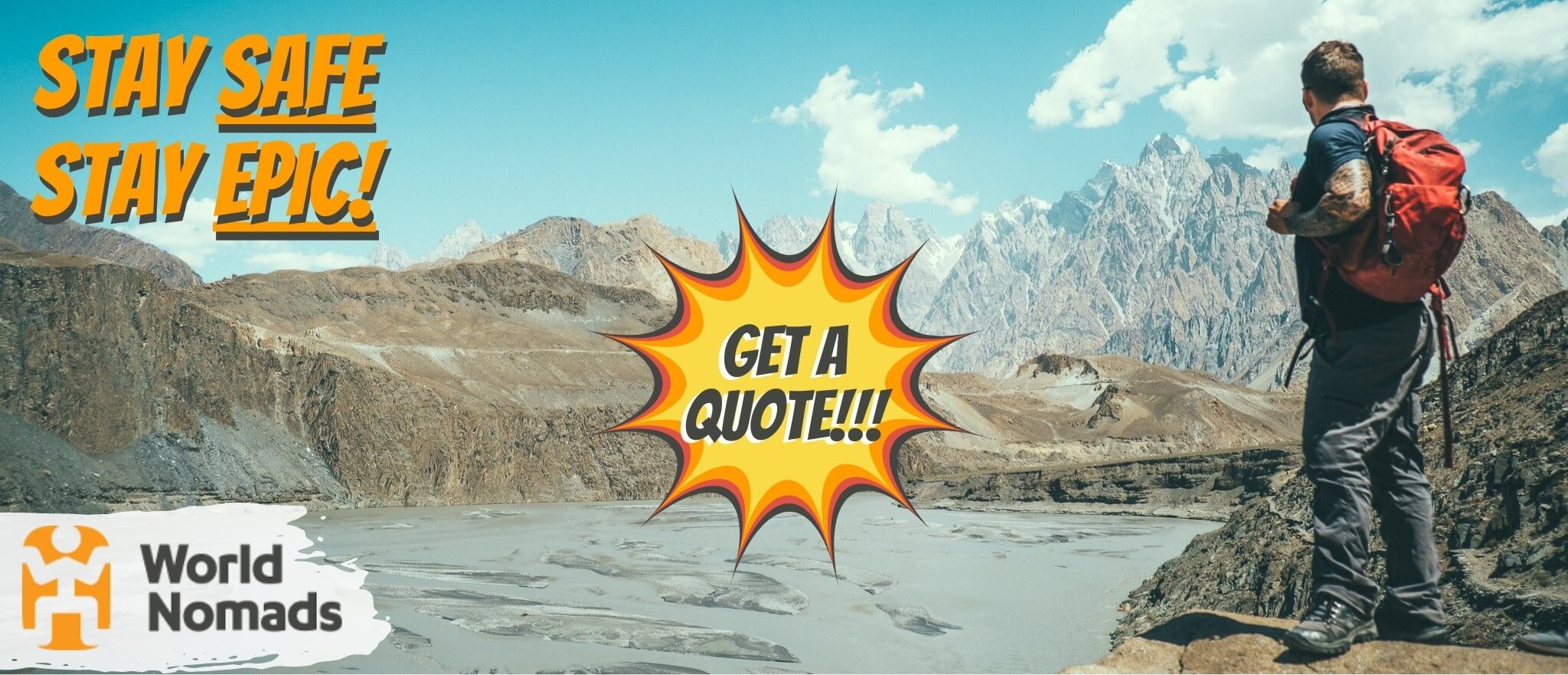 World Nomads ' mission is to support and encourage travellers to explore their boundaries. They offer simple & flexible travel insurance, and safety advice to help you travel confidently.
They've been doing it since 2002 – protecting, connecting, and inspiring independent travellers just like you.
Get a quote below or read our in-depth review!
World Nomads provides travel insurance for travelers in over 100 countries. As an affiliate, we receive a fee when you get a quote from World Nomads using this link. We do not represent World Nomads. This is information only and not a recommendation to buy travel insurance.
Here's what people usually ask us when they're planning a trip to Brussels.
How many days in Brussels is enough?
Since I've written a top-tier 3-day Brussel Itinerary, I'd say you need at least 3 days to explore Brussels fully. You can cover most of the well-known activities in 2 days if you really push it, but to get a true sense of the city, that third day is extra important!
Is one day enough to see Brussels?
One day in Brussels only allows you to see a few attractions, but it's definitely not enough to get a proper grasp of the city. If you only have one day, plan ahead so you don't waste any time. You can definitely cover the Grand Place and the Atomium, but you won't be able to slow down and actually enjoy the city so much.
What Should I Include in a 3-Day Brussels Itinerary?
A good 3-day Brussels Itinerary should include Grand Place, an investigation of both Belgian chocolate and Belgian beer, the Atomium, Mini Europe, the Museum of Natural Science, and the Brussels Royal Palace. If you have time, head to the Belgian Comic Strip Center, City Hall, and the Art and History Museum.
What Should I Include on a Day Trip to Brussels?
Don't miss Grand Place (and all of its surroundings), the Mont Des Arts Gardens, the Royal Palace, the Atomium and Mini Europe. If you can do all these in a single day, I will be seriously impressed! Brussels is awesome, and you should really think about compiling that perfect 1-day Itinerary!
Brussels is a magical city with so many amazing activities to discover! Whether you come for the art and culture, the world-class museums, the incredible architecture, or the unbelievable food, this city will have you dreaming of your return!
Of all of the amazing things to do during your Brussels itinerary, one of the best things is to just walk around the city's charming old streets and appreciate the stunning surroundings. There is such a unique charm that can be found in Brussels, and it is a place that you really can't compare to anywhere else!
I hope that my ultimate Brussels itinerary helps you to make the most out of your trip to Belgium's capital. I love visiting Brussels and am sure that you will too. Happy travelling!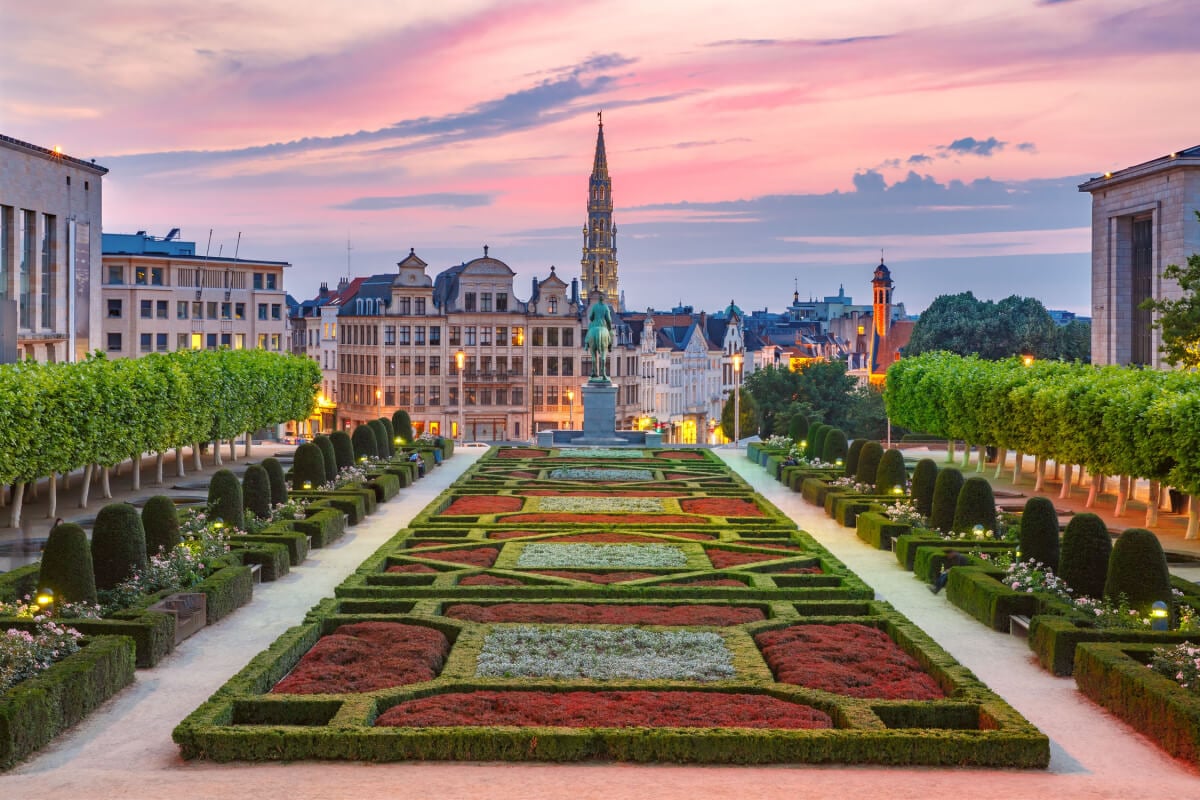 And for transparency's sake, please know that some of the links in our content are affiliate links . That means that if you book your accommodation, buy your gear, or sort your insurance through our link, we earn a small commission (at no extra cost to you). That said, we only link to the gear we trust and never recommend services we don't believe are up to scratch. Again, thank you!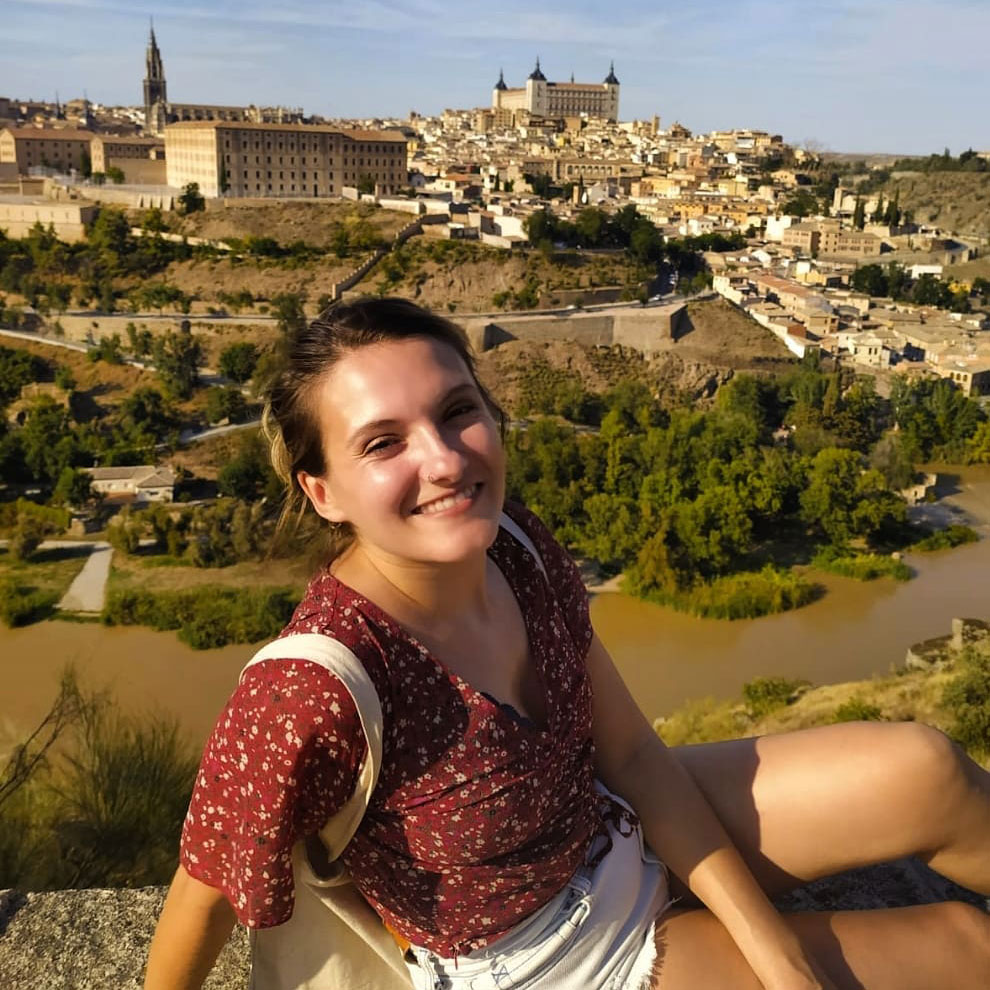 Mathilde Magnier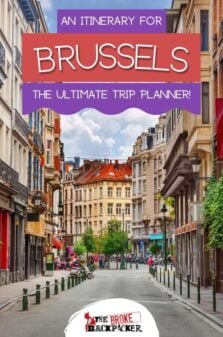 Share or save this post
Leave a Reply Cancel reply
Your email address will not be published. Required fields are marked *
Save my name, email, and website in this browser for the next time I comment.
The 10 best day trips from Brussels: castles, cool cities, and culture
Dec 20, 2021 • 7 min read
From mesmerizing medieval cities to Waterloo Battlefield, here are the best day trips within easy reach of Brussels © Dhwee / Getty Images
Brussels is Europe's beating bureaucratic heart, but beyond the stiff shirts and secondary legislation, the Belgian capital is a heady mix of strong beer, artistic expression, and medieval architecture.
It's a geographical boon too, with storybook castles, cool cities, and cross-border curios all within easy reach. Here are the best day trips from Brussels.
Try out Antwerp's cafe culture
It may be Belgium's second city, but Antwerp certainly steals the crown as the country's coolest. This beguiling medieval behemoth, one of Europe's most important cities in the mid-16th century, still drips with diamond dealers and fashion houses. 
There's plenty to keep you occupied during a day trip from Brussels too. Home of the baroque superstar painter Peter Paul Rubens — as museums like the eponymous Rubenshuis will regularly remind you — the city boasts cafe-filled cobbled lanes, a riverside castle , and Belgium's finest place of worship, the Gothic Cathedral of Our Lady . 
How to get to Antwerp: Trains from Bruxelles-Midi to Antwerpen-Centraal take 46–60 minutes. The journey is around 50 minutes by car, but Antwerp is a Low Emission Zone, so check whether your vehicle is allowed into the city via the Low Emission Zone website .
Explore the architecture of Ghent
As one of Belgium's oldest cities, there's a wealth of medieval and classical architecture in Ghent . A tour of its best-known sights –  The Adoration of the Mystic Lamb altarpiece, the 14th-century Belfort belfry and Gravensteen , a 12th-century stone castle – are easily covered in a day, but there's a vibrancy away from the big-hitters too. 
Korenmarkt , the popular waterfront square, has some dazzling centuries-old buildings, whilst the Graslei area on the River Leie where the locals wine, dine, and soak in the surroundings. A wander along the beautiful canals could keep you engrossed for a morning, but leave time to see the works of Belgian artists like Magritte, Emile Claus and Pieter Brueghel the Younger in the MSK art gallery .
How to get to Ghent: Twice-hourly trains take 36 minutes from Brussels to Ghent. The same journey takes 75 minutes by car.
Take a canal boat tour of Bruges
This fairy-tale medieval city is one of Europe's best-preserved: picturesque cobbled lanes and dreamy canals lead to grand market squares lined with soaring towers, historical churches and whitewashed almshouses . An easy trip from Brussels, Bruges is dominated by day-trippers in the warmer months.
Overlooked by the 13th-century Belfort belfry, the Markt is the city's vocal point: a medieval square where horse-drawn carts still circle past classical and neo-Gothic facades. Venture south to see the fantastic Groeningemuseum with masterworks by Flemish painter Hans Memling, but don't miss viewing Bruges from the water. Canal boat tours can be booked from the Rozenhoedkaai and Dijver jetties.
How to get to Bruges: Twice-hourly trains go from Brussels to Bruges. The trip takes around 90 minutes by car.
Learn about Napoleon's defeat at Waterloo Battlefield
Tourists have been swarming to Waterloo in Wallonia ever since Napoleon's 1815 defeat. Sightseers were seen poking around as early as the morning after the seminal battle – and it still attracts thousands of visitors today. 
Best visited as a day trip from Brussels, a new high-tech underground museum peps up the site of the Waterloo Battlefield and helps you make sense of the vast, attractive patchwork of gently undulating cropland dotted with memorials and historically meaningful buildings. The main battlefield is Hameau du Lion (Lion Hamlet), some 3 miles (5km) south of central Waterloo town.
How to get to Waterloo: TEC bus W runs every 30 minutes from Ave Fonsny at Brussels-Midi to Braine-l'Alleud train station. By train, get off at Braine-l'Alleud (45 minutes) rather than Waterloo station, and switch to bus W to reach the battlefield. The journey from Brussels to Waterloo takes around 45 minutes by car.
Visit the mighty citadel in Namur  
Strategically located at the confluence of the Meuse and Sambre Rivers, Namur is crowned by a vast citadel that was once one of Europe's mightiest fortresses. As well as terrific views, compelling Citadelle de Namur has ramparts, tunnels and grey walls that run all across the hilltop.
Down below, Namur's gently picturesque old town has lots to discover, including Église St-Loup , the baroque church Baudelaire reputedly described as a "sinister and gallant marvel", as well as some charming museums. Even the cafes, bookstores and vintage shops of its cobblestone lanes are relaxed enough for many visitors to lose a morning. 
How to get to Namur: Trains from Brussels to Namur take around 65 minutes. It takes a similar length of time by car.
Lille is a cultural and commercial hub
France's most underrated metropolis is under two hours from Brussels. Recent decades have seen Lille transform from an industrial center into a glittering cultural and commercial hub. The enchanting old town is awash with magnificent French and Flemish architecture, but the renowned art museums like Palais des Beaux Arts and legions of fantastic restaurants make it well worth the trip.
Don't miss La Piscine Musée d'Art et d'Industrie , 7 miles (12km) northeast of Gare Lille-Europe in Roubaix. This former art deco municipal swimming pool has been converted into an innovative museum of fine art. The pool is still filled and the sculptures are reflected in the water.
How to get to Lille: It takes around 50 minutes to get from Brussels to Lille via train. By car, it takes 1 hour 45 minutes.
See Tournai's remarkable five-spired cathedral
Tournai's gorgeous triangular main square is ringed with cafes in fine gable-fronted guild houses merrily flying guild banners. But many will make the journey from Brussels just to see the five spires of Cathédrale Notre Dame which dominate the skyline.
The city's remarkable cathedral, one of Belgium's finest, survived WWII bombs only for a freak tornado to compromise its stability in 1999. Despite the scaffolding, the interior remains a fascinating example of evolving architectural styles, from the magnificent Romanesque nave through a curious bridging transept into an early-Gothic choir.
How to get to Tournai: Trains from Brussels to Tournai take around 70 minutes. The same journey by car takes around 90 minutes.
Leuven is a must-visit for beer lovers
Lively Leuven is an ancient capital, Flanders' oldest university town, and a prominent brewing center – you will have heard of Stella Artois, but brewers have been making beer since the 13th century. It's only 25 minutes back to Brussels, so if you're visiting for the day, stay until early evening to see Oude Markt come to life. The 30 bars that cram together here are collectively known as "Europe's longest bar". 
Much of Leuven's historic townscape was obliterated in the World Wars, but a few eye-catching baroque churches still survive, including St-Michelskerk and OLV-Ter-Koorts . The city's best site is the 15th-century Stadhuis , a late-Gothic architectural wedding cake flamboyantly overloaded with terraced turrets and fancy stonework.
How to get to Leuven: Direct trains from Brussels to Leuven take 22 minutes. The same journey by car takes around 50 minutes.
Hasselt is Belgium's unofficial gin capital 
Hasselt is famed as Belgium's unofficial jenever (gin) capital. As such, it's packed with cafes and good restaurants. To make the most of a day here, hire a bicycle from behind the attractive old town hall and ride out to Bokrijk's country parks, where the splendid open-air Bokrijk Openluchtmuseum offers a nostalgic look at Flanders' past. 
Whilst here, get your camera ready as you cross the FDHW , a half-sunken concrete gully cycle path that gives the impression you're parting the water in the lake.
How to get to Hasselt: Trains from Brussels to Hasselt take around one hour. The same journey by car takes around 80 minutes.
Dinant has a striking setting, strung along a riverbank under spectacular cliffs. The village makes a pleasant outing for a day trip from Brussels, highlighted by a visit to its clifftop citadel and a leisurely cruise along the Meuse. 
As the birthplace of the famed Leffe abbey ale, Dinant and a fair amount of great beer. The creator of the saxophone, Adolphe Sax, also grew up here, hence sculptures dotted around the city center paying homage to the instrument. 
How to get to Dinant: The drive from Brussels to Dinant takes around 90 minutes. The same journey by train and bus takes around 2 hours 15 minutes.
You may also like: Brussels' best city parks with a Belgian twist    Brussels for art lovers: 10 incredible galleries    13 classic experiences to have in Brussels      
This article was first published February 2021 and updated December 2021
Buy Where to go When Europe
With more than 300 suggestions for destinations across Europe and the best time of year to experience them, this book is the ultimate trip planner for every month of the year.
Explore related stories
Destination Practicalities
May 18, 2023 • 6 min read
Brussels is an incredible city and we've got some excellent tips to help your first visit go smoothly. Here's what you need to know before you go.
May 21, 2022 • 6 min read
May 15, 2022 • 4 min read
May 13, 2022 • 9 min read
Aug 28, 2021 • 6 min read
Jun 14, 2019 • 2 min read
Oct 23, 2017 • 5 min read
May 24, 2016 • 2 min read
Aug 17, 2012 • 4 min read
Jul 31, 2012 • 4 min read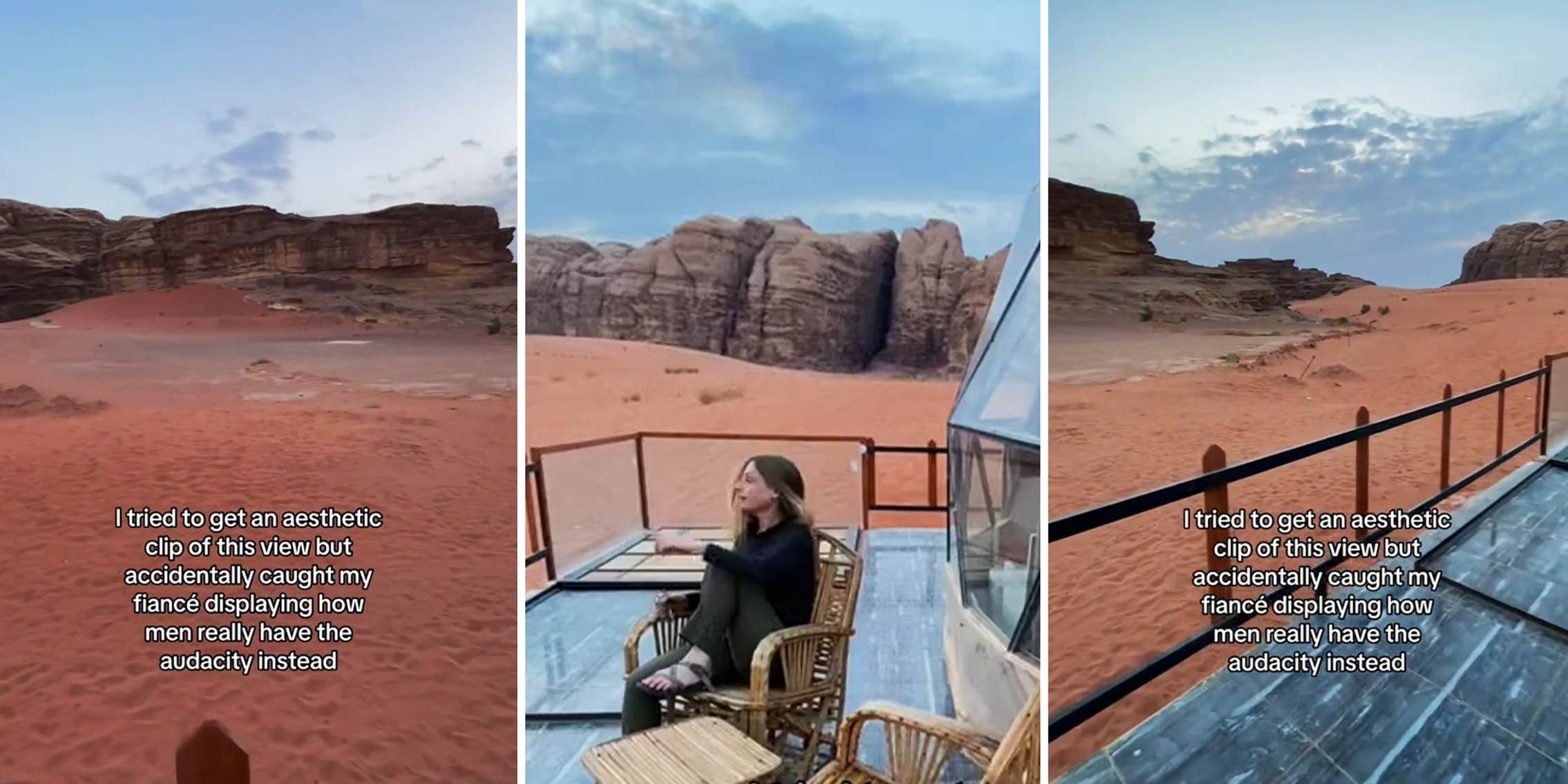 @gavinandjess/TikTok
'I would never let this go': Woman accidentally captures fiancé lying to win a disagreement
A travel vlogger managed to capture a very common experience on film, and drew out the 'rage' of tiktok..

Audra Schroeder
Posted on Nov 3, 2023
So many people in relationships have experienced exactly what's captured in a viral TikTok posted by @gavinandjess.
It's a short clip but it says so much. As someone pans across an expansive view of the Wadi Rum desert in Jordan, Jess, one of the people who runs the account, says, "Tomorrow," and then points to the horizon and says something slightly unintelligible about the view.
"Tonight or tomorrow?" says her fiancé, Gavin.
"I said tomorrow," Jess responds.
"You said tonight," he says.
"I said tomorrow," she replies.
@gavinandjess I did say tomorrow though 🥲🥲🥲 ♬ original sound – TWC – A travel community 🫶
The comments are full of mostly women claiming they've had this same experience with boyfriends or husbands:
"The satisfaction of video evidence, and he sounds SO smug and confident."
"The way I just glared at my man thinking of all the times he misheard me and then tells me I'm wrong."
The account @gavinandjess has more than 79,000 followers, and this TikTok has gotten more than 3 million views since being posted Oct. 9. Jess and her fiancé are the co-founders of Travel World Culture , a community founded in 2018 that organizes trips to destinations like Iceland or Peru, as well as remote work trips for "digital nomads."
The viral TikTok was filmed in Jordan, during a sold-out group trip in early October.
Jess broke down how and why they started the travel organization in a 2022 TikTok, saying they quit teaching jobs in Colombia to focus on TWC in late 2018, and now do it full time.
@gavinandjess Since so many people ask how we got started 🥰 We are so grateful and privileged. #womenintravel #femaleownedbrand ♬ original sound – TWC – A travel community 🫶
But even when you're running your own travel business, and getting to see beautiful locales every day, gaslighting still exists. It's just rare that "the audacity" is captured on film.
And, in the comments, Jess claims Gavin "still says I said tonight even after watching this back."
We reached out to Jess for comment via email.
Audra Schroeder is the Daily Dot's senior entertainment writer, and she focuses on streaming, comedy, and music. Her work has previously appeared in the Austin Chronicle, the Dallas Observer, NPR, ESPN, Bitch, and the Village Voice. She is based in Austin, Texas.
Advertisement
The Morning
Trump now leads biden.
An analysis of a new set of New York Times / Siena College polls.
By Nate Cohn
When Joe Biden ran for president four years ago, he ran as the electability candidate — a broadly appealing, moderate Democrat from Scranton, Pa., who could defeat Donald Trump.
There aren't many signs of his old electoral strength in a new set of New York Times/Siena College polls of the six states likely to decide the presidency. Trump leads Biden in five of the six states — Pennsylvania, Arizona, Georgia, Nevada and Michigan — which would likely be enough to give him the 270 electoral votes needed to win. Biden leads in the sixth state, Wisconsin.
Trump leads by at least four percentage points in each of the other five states:
The striking results seem to be more a reflection of Biden's weakness than Trump's strength. Trump is just as unpopular as he was when he lost the election three years ago, if not slightly more so.
Instead, the change is the public's view of Biden. During his time in office, attitudes toward him have turned decidedly negative. In the last election, voters judged him to be more likable than Trump, to have a better temperament and to have a more appealing personality. Those advantages have largely disappeared.
Instead, voters say they are concerned about Biden's handling of the economy and about his age. More than 70 percent of registered voters in the battlegrounds agree with the statement that Biden is "just too old to be an effective president," up from around 30 percent in the run-up to the last election.
Biden appears to be especially weak among young, Black and Hispanic voters. In a major departure from recent electoral trends, he and Trump are essentially tied among 18-to-29-year-old voters, even though young voters have tended to back Democrats by a wide margin in recent cycles.
Among Black voters, more than 90 percent of whom usually back Democrats, Biden leads only 71-22. He holds only 50 percent of Hispanic voters across the battlegrounds, down from more than 60 percent in the last cycle.
A year to go
With one year to go until the election, there's still plenty of time for the race to change. In contrast with four years ago, the poll finds a disengaged, disaffected and dissatisfied electorate, setting the stage for a potentially volatile campaign. And historically, incumbent presidents have trailed at this stage of the race, only to rally their former supporters once the campaign is underway.
If there's good news for Biden, it's that his path to re-election runs through traditionally Democratic constituencies, like young, Black and Hispanic voters. The poll suggests that these voters remain open to supporting a Democrat against Trump. It's still possible that a polarizing campaign — focused on issues like abortion and democracy, which divide the electorate along familiar and favorable lines for Biden — will allow him to reassemble and re-energize the coalition of voters who brought him to the White House.
Nonetheless, the poll suggests that Biden's path will be challenging. Nearly half of registered voters (49 percent) in the battleground states say there's "almost no chance" they'll support him, an indication of the depth of their dissatisfaction.
At this early stage, I'm not sure how seriously to take traditionally Democratic-leaning voters who say there's "almost no chance" they'll back Mr. Biden. As the race gets going, attitudes might change quickly. But one year out, Biden faces big challenges to his re-election.
For more: If you're interested in a deeper look, you can read my full analysis — including the potentially decisive role of voters who say they would vote for Kamala Harris, but not Biden. And here is my colleague Shane Goldmacher's news article on the polls .
Israel-Hamas War
Antony Blinken, the secretary of state, made an unannounced visit to the West Bank to meet with the president of the Palestinian Authority, Mahmoud Abbas.
Thousands of demonstrators in Tel Aviv called on the Israeli government to do more to rescue hostages in Gaza.
Israel used at least two 2,000-pound bombs — the second-largest in its arsenal — in its airstrikes on Jabaliya, according to experts and Times analysis.
A Biden administration official accused Hamas of delaying efforts to get foreign nationals out of Gaza by trying to put its wounded fighters on departure lists .
Wrecked buildings and long lines of infantry: A Times reporter was among a small group of journalists who accompanied Israeli military leaders into northern Gaza .
"Like winning the lottery": Conservative Christians are celebrating the unexpected rise of Mike Johnson, the House speaker.
The F.B.I. is investigating whether Eric Adams, New York City's mayor, received disguised foreign campaign contributions .
International
Ukrainians are becoming increasingly pessimistic about a quick victory, polls say.
A campaign to legalize divorce in the Philippines argues that it's an issue of basic human rights.
Nuns tackled and gave chase to climate protesters in France, in an escalation of a long-running clash over a proposed megachurch.
Other Big Stories
A decade after it began talking about deliveries by drone, Amazon is finally making some. Customers are underwhelmed .
The actors' union said it was reviewing a final offer by Hollywood studios to resolve a monthslong strike.
Workers in San Francisco have almost finished installing more than three miles of steel netting along the Golden Gate Bridge . Officials call it a "suicide deterrent system."
FROM OPINION
Gov. Glenn Youngkin's brand of conservatism in Virginia has an optimism that other Republicans lack, Michelle Cottle writes.
The U.S. needs open communication with Russia and China to prevent another nuclear arms race , The Times's editorial board writes.
Here's a column by Ross Douthat on liberal academia .
The Sunday question: Could regulation have prevented Sam Bankman-Fried's fraud?
The former crypto billionaire's conviction is a cautionary tale that shows "regulation is better than criminal law at preventing harm," Bloomberg's Noah Feldman writes . But while regulation might have stopped Bankman-Fried from embezzling funds, it can't "prevent someone who believes they're uncatchable from doing wrong," Ana Paula Pereira writes for Cointelegraph .
MORNING READS
Wool week: Every year, knitters from around the world descend on a far-flung Scottish archipelago .
Fall back: Many Americans bemoan the end of daylight saving time. Meet the ones who love it .
Vows: As they supported each other through health crises , their relationship — and a "love plant" — flourished.
Lives Lived: David Kirke was a flamboyant thrill-seeker who performed what is widely acknowledged as the first modern bungee jump. He died at 78 .
TALK | FROM THE TIMES MAGAZINE
By David Marchese
Back in January, I spoke with the computer scientist, podcaster and author Cal Newport about why the digital workplace can be such a drag.
When I mentioned to a few folks that I was talking to you and that you wrote about work and technology, every one of them said they had problems focusing in front of their computers. So for people who can't help cycling through their open tabs every five minutes, what's your biggest piece of advice?
The critical mind-set shift is understanding that even minor context shifts are productivity poison. We used to multitask, and then research came out and said you can't literally multitask. Your brain can't have your inbox open next to the memo you're writing while you're also on the phone. So if you have to work on something that's cognitively demanding, the rule has to be zero context shifts during that period.
You're working on a book about slow productivity. What is that?
Traditional economic productivity largely requires people working toward a singular measurable output with a transparent process. None of that works in knowledge work. So we fell back to a proxy for productivity, which is visible activity. If I can see you doing work, it's better than I can't see you doing work. Slow productivity is all about identifying alternatives.
Isn't a large part of the reason that so many of us feel a need to look busy that our bosses require it?
So the term "knowledge work" was coined in 1959 by Peter Drucker in "Landmarks of Tomorrow." Drucker is saying that knowledge workers need to manage themselves. Managers just need to set them up to succeed. But then what do you manage? Visible activity as a proxy for productivity was the solution. But what's tricky about it is that a manager can't just change. We're kind of in a mess that we can't change on a dime.
Read more of the interview here .
More from the magazine
For people in Bilozerka, Ukraine, the ​Russian invasion began a cat-and-mouse game of collaboration and resistance .
If childhood obesity is an "epidemic," how far should doctors go to treat it? Should bariatric surgery be an option?
Read the full issue .
Not invited: In "Fierce Ambition," Jennet Conant recounts how the superstar war reporter Marguerite Higgins worked hard, late and dirty to thrive in a world rigged against women.
Our editors' picks: "Mapping the Darkness," about the turbulent history of sleep science, and eight other books .
Times best sellers: "The Woman in Me," Britney Spears's memoir, takes the top spot in its debut week on the hardcover nonfiction list .
THE MORNING RECOMMENDS …
Open your curtains by tapping an app or talking to a smart speaker.
Invest in a quality pen .
See Southern California beyond the freeway .
THE WEEK AHEAD
What to watch for.
The New York City Marathon is today. Follow the race here .
Donald Trump is expected to testify tomorrow in New York's civil fraud case against him.
China and the U.S. finish their weekend climate talks tomorrow.
State and local U.S. elections are on Tuesday.
What to Cook This Week
In her Five Weeknight Dishes newsletter, Emily Weinstein suggests making meatballs , her go-to comfort food. Other ideas: one-pot chicken and rice with ginger and crisp gnocchi with brussels sprouts .
NOW TIME TO PLAY
Here is today's Spelling Bee . Yesterday's pangram was bookmobile .
Can you put eight historical events — including the first known sundials, Mayan team sports and Morgan Freeman's breakthrough role — in chronological order? Take this week's Flashback quiz .
And here are today's Mini Crossword , Wordle , Sudoku and Connections .
Thanks for spending part of your weekend with The Times.
Sign up here to get this newsletter in your inbox . Reach our team at [email protected] .
Nate Cohn is The Times's chief political analyst. He covers elections, polling and demographics for The Upshot. Before joining The Times in 2013, he was a staff writer for The New Republic. More about Nate Cohn