Awards Season
Big Stories
Pop Culture
Video Games
Celebrities
The Best Things to See and Do in Fuerteventura, Spain
Fuerteventura is a gem. It's the second-largest Canary Island in Spain, offering dreamy holidays for couples, families, and solo travelers. The natural environment is picturesque, with many attractions such as calm sandy beaches, turquoise waters, a welcoming local community, and rich cultural-historical monuments.
Planning a Euro trip? This destination deserves a spot on your list, and we're here to tell you why. Here are the ten best things to see and do in Fuerteventura, Spain.
Enjoy the Sunset at the Golden Dunes of Corralejo Natural Park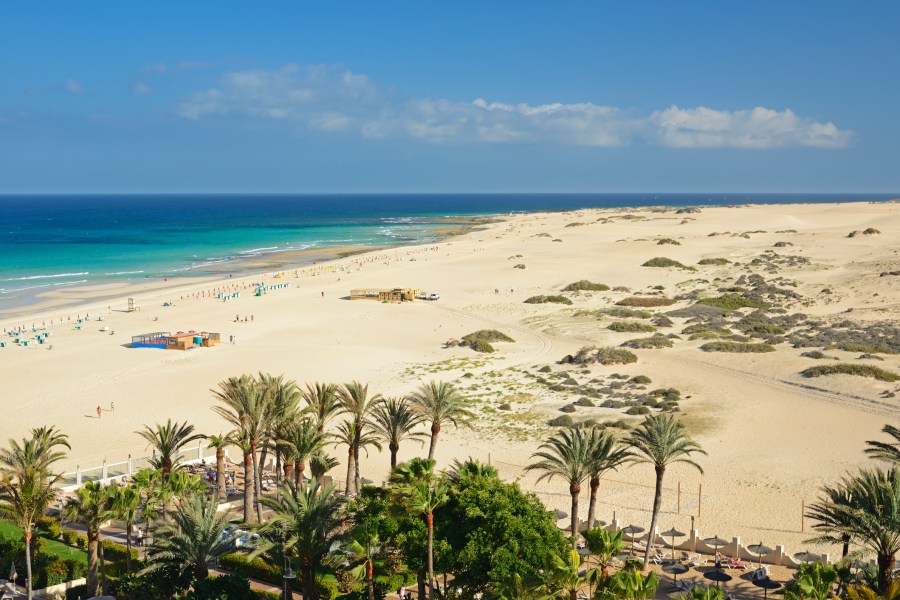 Truthfully, Fuerteventura isn't the most beautiful of the Canary Islands. It's the oldest, driest, and flattest, consequently least publicized. Despite this, the Fuerteventura has amazing features. The Corralejo Natural Park forms the largest dune system in the Canary Islands. The park is 2,600 hectares with 5 miles of beaches. Corralejo Natural Park is scenic, combining a view of clear waters, sandy beaches, unending dunes, and an array of animals such as the endangered Hubara.
Corralejo Natural Park is found north of Fuerteventura island, in Corralejo town. Park fees depend on which activities you participate in. For example, off-road excursions cost $54 per group, while a private photo shoot in the dunes costs $166 per group.
Watch Seabirds at El Matorral Beach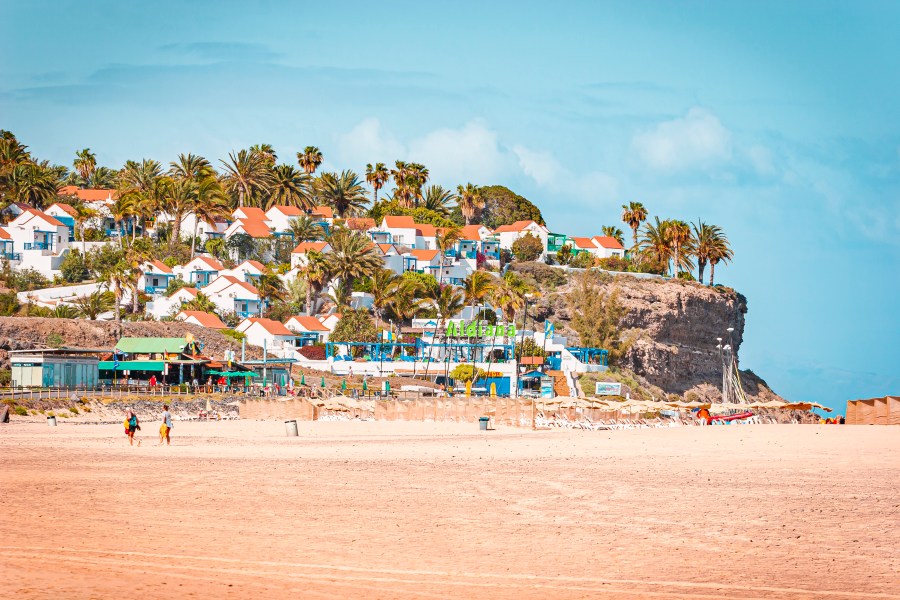 El Matorral beach is characterized by salt flats and a lighthouse, which separates the nudist side of the beach from the rest of it. The salt flats attract flocks of seabirds, including hoopoe, the Atlantic canary, the great grey shrike, and the kestrel, making it a birdwatchers' paradise. The beach's calm waves and clear waters allow visitors to participate in water sports such as surfing, windsurfing, and swimming.
The kiosks in the area serve the much-needed thirst-quenching and refreshing drinks and delicious food.
Visit Villa Winter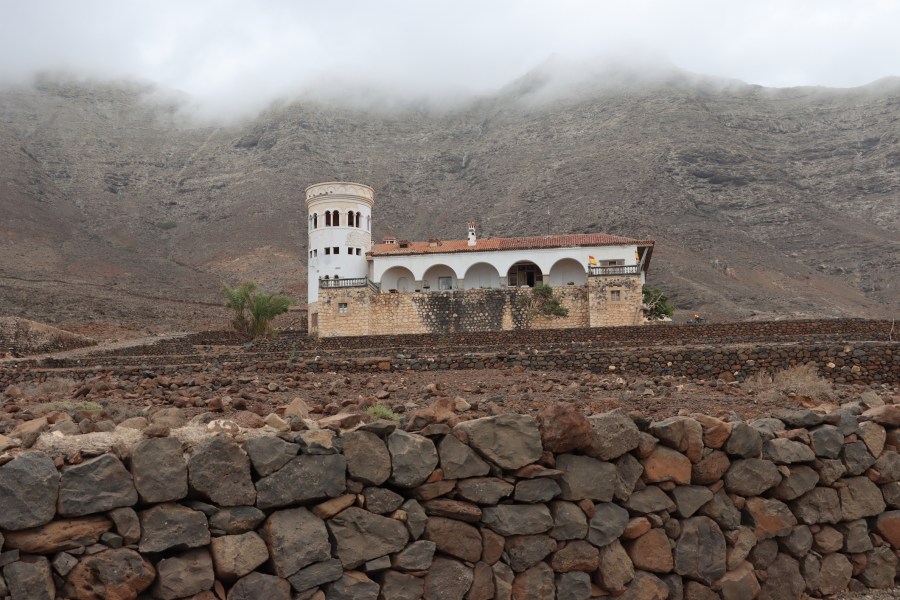 Villa winter is found in a remote location southwest of Fuerteventura. The villa was designed and built by a German engineer, Gustav Winter, in 1937. Winter is said to have been Hitler's close confidant and a German spy. His villa was used as a commission station for German submarines and a base for secret military operations.
Although the space isn't exactly museum-like, it does draw a good number of visitors, partly because the history of the place is so entangled with conspiracy theories and mystery. A visit to Villa winter costs nothing, but you should tip the caretaker to look around. It also has no specific opening hours, but 10:00 am to 4:45 pm seems to be the most common time .
Take a Bus Tour of Lanzarote Volcano and Wine Region
Lanzarote in Fuerteventura is found in Timanfaya Natonal Park. The area has several volcanoes, but the Timanfaya volcano is the only active one. The hot temperatures of the active volcano have blessed the area with magnificent geysers that you can see when you take a full-day bus tour (which will cost you $58 per adult ). Keep your eyes peeled for the lagoons and cliffs too.
Wine lovers particularly love this tour because they also get to experience the wine region via a vineyard tour and wine tasting. Enjoy incredible wine from grapes such as Burrablanca and Listan Blanco.
Take a Guided Hike and Discover the Las Peñitas Gorge
If you're up for a bit of a challenge, Fuerteventura can also test your endurance. Explore the western part of the island in a five-and-a-half-hour guided hike, during which you'll discover Las Peñitas gorge and the chapel of the saints. The hike finishes with a stunning view of the valley when you reach the high point.
Take in the historic, rugged coastline you'll experience during the hike— this is the oldest part of Fuerteventura island. And you're likely to encounter some wildlife along the way as well. Birds of prey and wild goats are commonly sighted. Bookings should be made in advance at $63 per adult.
Learn Ancient Maritime History at Fuste Castle In Caleta De Fuste
Fuste Castle In Caleta De Fuste is estimated to have been completed in 1743. At this time, the castle had a garrison comprising a constable, a lieutenant, and four soldiers. These tentants were responsible for handling two small-caliber iron cannons. The castle was a defense tower against Berber, French, and English pirates, who were fond of looting the island.
The castle is circular, has two floors, and is built with a string of dark volcanic rocks. It also had a bell used in the past days to sound an alarm to the rest of Fuerteventura whenever pirates were in town.
Enjoy Private Time at Sotavento Beach of Jandía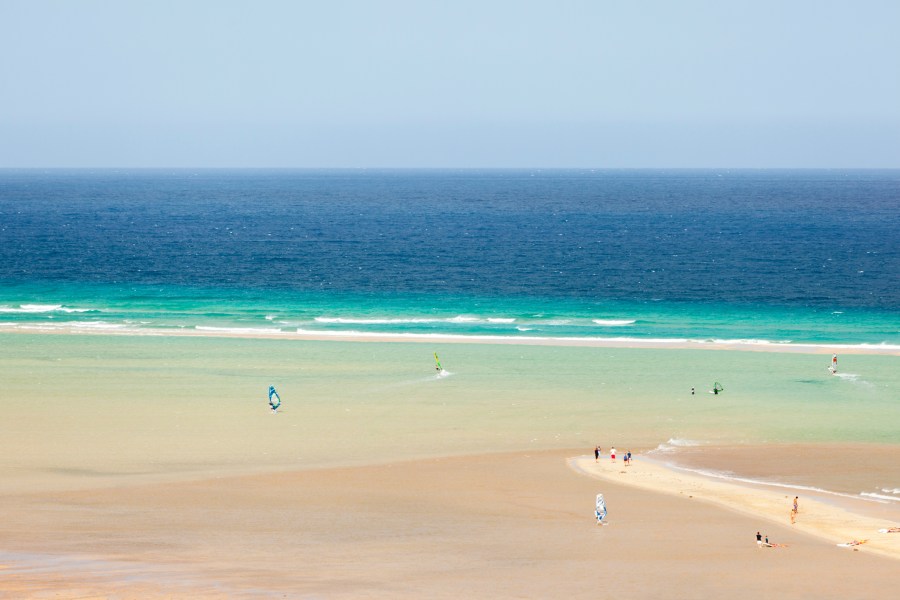 Sotavento Beach of Jandía is the best choice for solo travelers or couples seeking some quality alone time. Found south of the Fuerteventura island, Sotavento beach offers natural and serene beauty, alongside fine white sands and cool breeze. The beach has no facilities, hence the lack of crowds.
Solo travelers and couples can enjoy a peaceful 5.6 miles of beach walking and goofing around. They can also enjoy windsurfing and kite surfing for beginners at the lagoon that forms about 300 and 1,000 feet inshore. This experience is free of charge, and you can find accommodation at Jandía at an average of $110 per night.
Learn About Fuerteventura's Aborigines and Their Religious Practices at the Sacred Mountain of Tindaya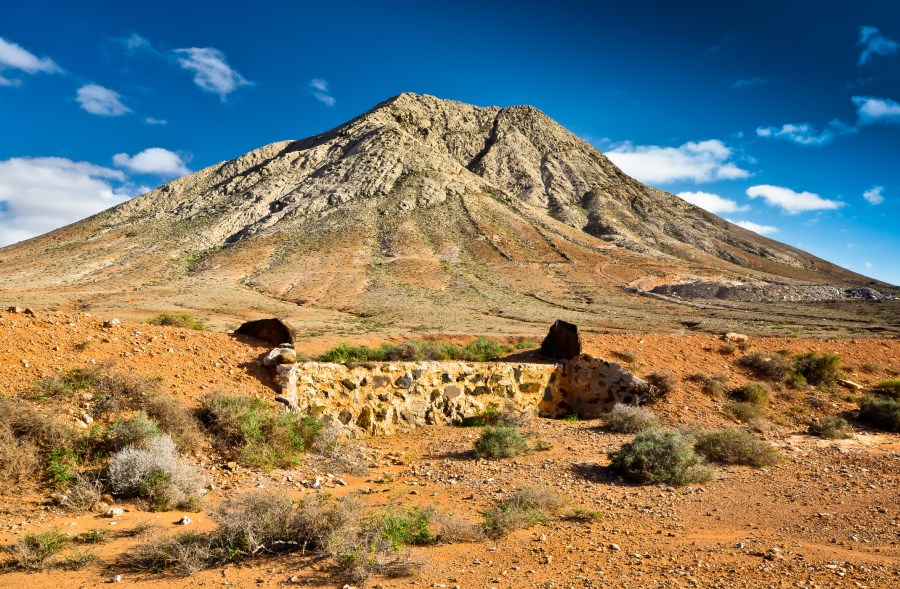 The Sacred Mountain of Tindaya is found in Tindaya, northwest of Fuerteventura, and is a natural monument protected by local laws. It sits 1,300 feet above sea level, playing host to several unique plants and animals. The sacred mountain of Tindaya is estimated to be one of the oldest mountain formations on the island at about 18 million years old.
The Sacred Mountain of Tindaya was the home of Fuerteventura aborigines, known as majos. A visit to the place will reveal over 300 foot-shaped rock carvings, geometrical figures, and figures of ovoid or rectangular shape, near the top of the mountain. Archeological studies show that this is an indication that the majos used the mountain for their religious rituals. Guided tours at $60 per adult are available.
Visit Betancuria, the Oldest Town in Fuerteventura
Until 1834, Betancuria was the capital of Fuerteventura . Despite being the capital of activities in the 18 th century, Betancuria is now the least populated. If a quiet visit day is what you're after, this attraction should be top of your list. As a bonus, you can enjoy some lush greenery with your quiet, as it is located in Betancuria island, the greenest part of Fuerteventura.
The economical historical significance makes Betancuria a place of significant history. It's also home to the Betancuria Archaeological Museum and the Santa María church. Tourists visit to appreciate this ancient significance instead of enjoying the beach since it lacks access to the sea or nearby beaches.
Learn How to Make Majorero Cheese at the Majorero Cheese Museum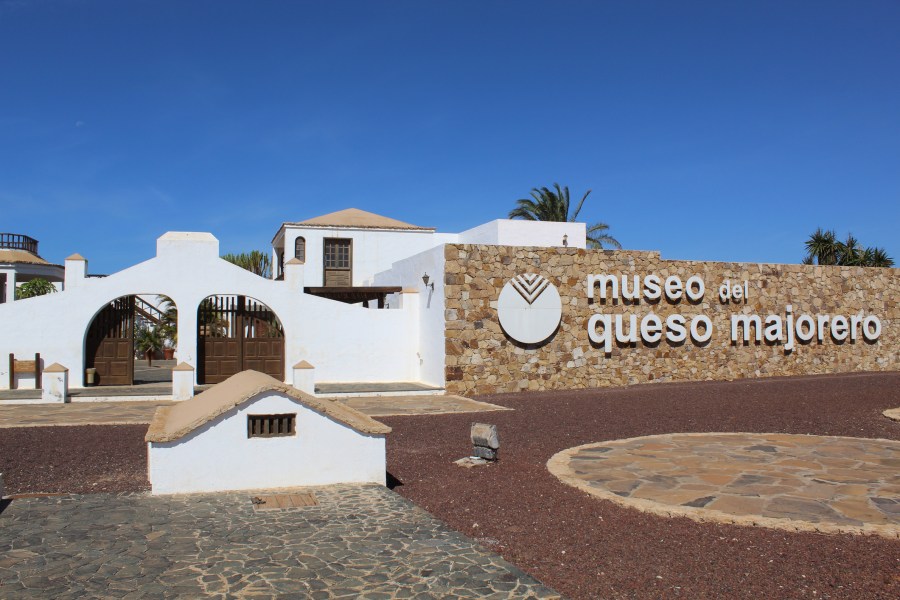 Fuerteventura has a wide array of local delicacies, but you can't leave the island without trying some Majorero cheese. So significant is this part of Fuerteventura's palate that there's a museum that teaches how to make it. The Majorero Cheese Museum introduces visitors to the Majorero goats that graze in their fields, and how they milk and make cheese from the goats. The lesson is completed when you taste the cheese and are invited to buy more in case you need some (and you will). This is a must-see…er, taste for any foodie touring Fuerteventura.
MORE FROM ASK.COM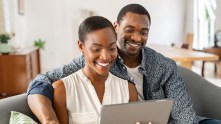 Save on Top Staff Picks
Destinations
Holiday Types
Help Centre
Expertly created guided group holidays
It's all included, flights, excursions & much more
Travel with Like Minded People
It's Easy - We Plan Everything For you
Andalucia holidays.
Discover one of the most spectacular regions of Spain with us on one of our Andalucia holidays. We'll go beyond the famous beaches of the Costa Del Sol and uncover some of the country's top sights, including the rich culture and breath-taking architecture. What are you waiting for?
Holidays to Andalucia
On our holidays to Andalucia, we'll uncover this beguiling area by visiting the lively cities of Seville, Cordoba and Malaga. Experience our Highlights of Andalucia and enjoy a short holiday to Granada for 3 nights, where it's home to the greatest Muslim legacy in Europe and hosts the jewel in Granada's crown; La Alhambra, which stands at the foot of Spain's highest mountain range, the Sierra Nevada.
Delve into the history of this landmark with a guided tour of the Alhambra as part of our Nerja, Granada & The Costa del Sol holiday. Plus, we always make sure we have plenty of time at leisure on our holidays in Andalucia so you can enjoy some relaxation and Spanish sunshine.
Uncover one of the most colourful and vibrant holiday destinations in Spain with us. All of our holidays in Andalucia 2024 include return flights, half-board accommodation, transfers and our specially selected excursions with expert, local guides – so you can spend your time relaxing instead of planning.
Select A Guided Holiday To Andalucia
Highlights of Andalucia
Fully Guided
Flights & Transfers
Costa de la Luz & Seville
Nerja, Granada & The Costa del Sol
New Year in Andalucia
Top places to visit & tourist attractions in andalucia.
Located at the foot of the Sierra Nevada mountains, Granada boasts one of the top historic sites in Spain, La Alhambra. The UNESCO listed monument was built by the Moors and it's more than a palace, it's a citadel with a complex of various palaces, gardens and a fortress once home to the Sultan. We'll enjoy a guided tour of La Alhambra and the Generalife Gardens and explore this incredible sight.
Located on the banks of the River Guadalquivir, Sevilla is famous for flamenco and orange trees, and has a colourful cultural and architectural heritage. One of its famous claims is that it's the birthplace of Tapas! It's also home to The Alcázar, Europe's oldest royal palace, which is still in use today. We'll enjoy a panoramic tour of Seville, one of Spain's most vibrant cities on our Andalucia holidays and we'll see highlights like Plaza Espana, Seville Cathedral and San Telmo Palace.
A UNESCO World Heritage Site and one of the most magnificent cities of medieval times, Córdoba is a dynamic blend of history and culture; founded by the Carthaginians, taken over by the Romans, then under Arab rule and eventually conquered by the Catholic Kingdom of Castile. Whilst taking a guided walking tour of Córdoba, we'll explore the historic town centre and see the stunning Mezquita, which was once a mosque, and is now a Christian cathedral.
Nerja has a long history, which can be seen in the ancient paintings found in the Caves of Nerja. These caves are now believed to be just one entrance to a linked series of underground tunnels which extend many miles into the mountains between Nerja and Granada. It's also famous for the "Balcon de Europa" or Balcony of Europe, aptly named by King Alphons XII and offers beautiful Mediterranean views. On our trips to Nerja, we'll also have time to relax on the famous Costa del Sol.
Looking for more information? Check out our Andalucia travel guide.
Find out more
Be the first to know about our holiday updates, travel tips and special offers.
Sign up to our newsletter and don't miss out on our latest holiday updates, travel tips and special offers.
Terms & Conditions Apply
You will now be redirected to our sister website TD active. Click on the link below to proceed or close this window to cancel.
Proceed to TD active
Save on Explore Holidays
Destinations
Holiday Types
Help Centre
Sierra Nevada Walking Holiday
Fully Guided
Flights & Transfers
Explore the rugged terrain of southern Spain on this guided walking holiday.
Stay 7 nights in the spa town of Lanjarón in the Alpujarras region.
Embark on 5 days of guided walking in the Sierra Nevada Mountains.
See incredible sights like Poqueira Valley & Taha de Pitres.
Enjoy a full-day excursion to the city of Granada with entrance to the Alhambra.
Book Your Trip From € 1548 pp
Book your trip from € 1299 pp, from € 1548pp from € 1299pp, add to wishlist, remove from wishlist, view hotels, your guided walking holiday to sierra nevada.
Join us on an invigorating walking holiday through Spain's magnificent Sierra Nevada region. On this 7-night holiday of a lifetime, we'll explore the picturesque hillside town of Capileira, enjoy the breathtaking views of the northern face of the Sierra Nevada Mountains and hike through the scenic valley of Taha del Pitres. Five packed lunches will be included and our group will be accompanied by a local, expert guide to lead us to some of the most spectacular and unspoiled landscapes within this incredible region. We'll also enjoy an excursion to the medieval city of Grenada, and have a chance to tour the city's most famous landmark, the Alhambra. If you're looking for a trip that provides equal parts adventure and culture, this walking holiday to the Sierra Nevada mountains is the perfect choice!
This trip will offer moderate routes on each walking day and is ideal for moderately experienced or experienced walkers. The average daily walking distance on moderate walks is between 6km – 13km, with a maximum daily walking duration of up to 5 hours.
View Walking Map For Sierra Nevada Walking Holiday
Trip Itinerary
Activity Level: Challenging
Challenging itinerary including physical activities, non-traditional travel, accommodation and could possibly include multiple flights. Walking 10 km over difficult terrain including hills and you should have tried these distances at least once before the trip, have a good level of fitness, be in good health and be physically active on a regular basis (6-10 hours per week) to safely enjoy this tour.
Travel to Spain
Fly to málaga, transfer to lanjaron.
Begin your walking adventure with a flight to Malaga, Spain. Upon arrival, you will be met by our local representative in the arrivals area of the airport before being transferred to your hotel in Lanjaron. Lanjaron is the ideal base for anyone in search of clean air, mountain views and authentic Spanish culture. Depending on the arrival time of your flight you may have some free time at leisure to settle in and independently explore your new surroundings.
Accommodation
3 star in Lanjaron (7 nights)
Explore the Acequias in the Lanjarón area
Join our orientation meeting.
Join us for an orientation meeting. After breakfast there will be an introductory gathering organised with our local expert mountain guides to discuss the walking routes we can expect throughout our holiday. Details will be discussed on the expected terrain and difficulty of the walking routes. Packed lunches will be included on all walking days throughout our holiday.
Lets's get started! Our hike today begins as we set off from our hotel by foot, walking out of the town of Lanjarón. During today's walk we will learn all about the "acequias" (irrigation ditches) in the area, many of which date back to the 10th, 11th and 12th centuries, when the Iberian Peninsula was dominated by the Moors. Walking by the "acequias" is an extremely pleasant experience as we learn about the history of the region while taking in some magnificent views. With the soft trickle of water by our side and fine trees that have grown along the routes, we will all enjoy a fine day's trekking. The group will follow the "acequias" of Aceituno to Secarta. (packed lunch included)
Difficulty: Moderate / Distance: 9 km / Ascent: 270m / Duration: 4 hours
Poqueira Valley
Discover poqueira valley.
Let us take you on another outdoor adventure. Today we will explore the three villages in the beautiful valley of Poqueira.  The group will start in Pampaneira and after a short tour in this delightful "Pueblo Blanco" (white village), we will embark on our walk up the valley, passing the pretty town of Bubión and finally reaching the highest village, Capileira. The beauty of these villages is not only in their quirky architecture, but also in their stunning location affording excellent views both up and down the valley. After Capileira we will then cross the valley over one of the quaint little bridges spanning the river, that gives its name to the valley, and make our way back down, completing a circular route. (packed lunch included)
Difficulty: Moderate / Distance: 11km / Ascent: 850m /  Duration: 5 hours
Granada and the Alhambra Palace
Visit granada and the alhambra palace.
Join us for a day of cultural sightseeing in the city of Granada, set in the foothills of the Sierra Nevada Mountain range and the last stronghold of the Moors before they were finally expelled from Spain in 1492. Lets' take a walk with our guide in the city centre where we can visit highlights such as Spain's first Renaissance cathedral and the Capilla Real with the sepulchre of Ferdinand and Isabella, the legendary catholic king and queen who sponsored Christopher Columbus' voyages to America. After you have some free time for lunch in one of Granada's many tapas bar, join us for a visit to the Alhambra, where an official guide will show us the unique architectural treasures of this magnificent fortress and also the 'Generalife', the spectacularly situated summer palace with its beautiful fountains and gardens. 
Lanjaron Walking Tour
Let's embark on another invigorating walk! We will start by visiting the ruins of the old Moorish fortress that defended Lanjarón. After that, we will cross the river walking through orchards until we reach the hermitage of Tajo de la Cruz, which has impressive views. Walking through the valley, we will return to Lanjarón. We can expect to encounter some more "acequias" today as well as walking on terraced almond and olive groves, which are an important part of local economy. The group will end the roundtrip entering Lanjarón via one of the most popular of the local water fountains. (packed lunch included)
Difficulty: Moderate / Distance: 9 km / Ascent: 330m / Duration: 4.5 hours
The Northern Face of Sierra Nevada
Hike the northern face of the sierra nevada mountains.
Join us to explore the northern face of the Sierra Nevada Mountains. The landscape here is different to the one we encountered on our previous walks. Our adventure takes us higher up, so we really get the feeling of high mountain, with valleys carved from glaciers and grand open spaces. In fact, we will be on valleys parallel to the ski pistes. The group will start the day visiting the botanical garden at Hoya de la Pedraza, where we will walk along its paths and learn all about the local flora, including threatened species. We will then transfer to the source of the San Juan River valley and embark on a 6 km high mountain circular walk, finishing at the San Francisco Craggs, which has excellent views. (packed lunch included)
Difficulty: Moderate / Distance: 7 km / Ascent:310m / Duration: 4 hours
Taha de Pitres
Walk the medieval routes of taha de pitres.
Lets' discover Taha de Pitres! The village known as Taha de Pitres is composed of 7 small dwellings that have been connected by paths which have been used for many centuries. An important number of these paths have the local specific name of "escarihuelas", which zig-zag up and down and across the river. We will begin our walk in Busquistar and after following the road for some time will then veer off to the right. The path is beautiful from here onwards, as it breaks off to the "Mezquitilla" area, and upon returning to our main path the group will descend through forest to Atalbéitar, a dwelling of just 5 families, and one of the most authentic places in the Sierra Nevada. From here, we round off the walk via the quaint villages of Ferreirola and Mecina Fondales before returning to Busquistar. (packed lunch included)
Difficulty: Moderate / Distance: 12 km / Ascent: 680m / Duration: 5.5 hours
Return home
Depending on the time of your departure flight you may have some free time to explore Lanjaron independently at your leisure. Afterwards it will be time for us to say adios to Spain! We will transfer by coach to the airport for your flight home. We hope you leave with wonderful memories of our active adventure together in the Sierra Nevada mountains.
Customer Reviews
Hotels available.
Granada &nbsp Spain
Hotel Alcadima
Located in the historic centre of Lanjarón, Hotel Alcadima with it's country house style, is the perfect base for your Sierra Nevada holiday. Take some time to relax and unwind in the hotel's swimmin…
Know before you go
Will i be met at the airport.
You will be met on arrival at your destination airport and transferred to your accommodation. You will be accompanied on all included excursions by your TD active guide. Your expert local guide is also available to give you tips and advice on any aspect of your holiday.
Do I need a visa?
Please visit our visa page for information on requirements for each countries entry requirements
What if there is an emergency?
We have local representatives in all of our destinations who are available 24/7 as well as an emergency contact number for our offices in Ireland should you ever need it.
Similar Holidays
€1,229pp €1,199 pp
Croatia Walking Holiday
Dates available.
Flights & Transfers
Slovenia Walking Holiday
Stories you might like.
Unique Experiences Travel Inspiration
Best walking holidays in europe.
Travel Department
04 May 2023
Travel Tips
Top hiking tips for your next walking holiday.
Hiking is a fantastic way to explore a new place or to simply enjoy a walk in the countryside with friends and it can be so rewarding if you are prepared.
Travel Tips Unique Experiences
Top tips & advice for walking the camino.
We've outlined everything you need to know about the Camino to help you prepare for one of the best walking holidays in Europe.
Be the first to know about our holiday updates, travel tips and special offers.
Sign up to our newsletter and don't miss out on our latest holiday updates, travel tips and special offers.
Terms & Conditions Apply
Gaoth Dobhair woman tells the special story be...
Watch: Jamie Dornan makes a splash in Donegal!...
Donegal author to launch second novel in home ...
Newly-crowned Miss Donegal using platform to g...
Weekend Depression – it's a thing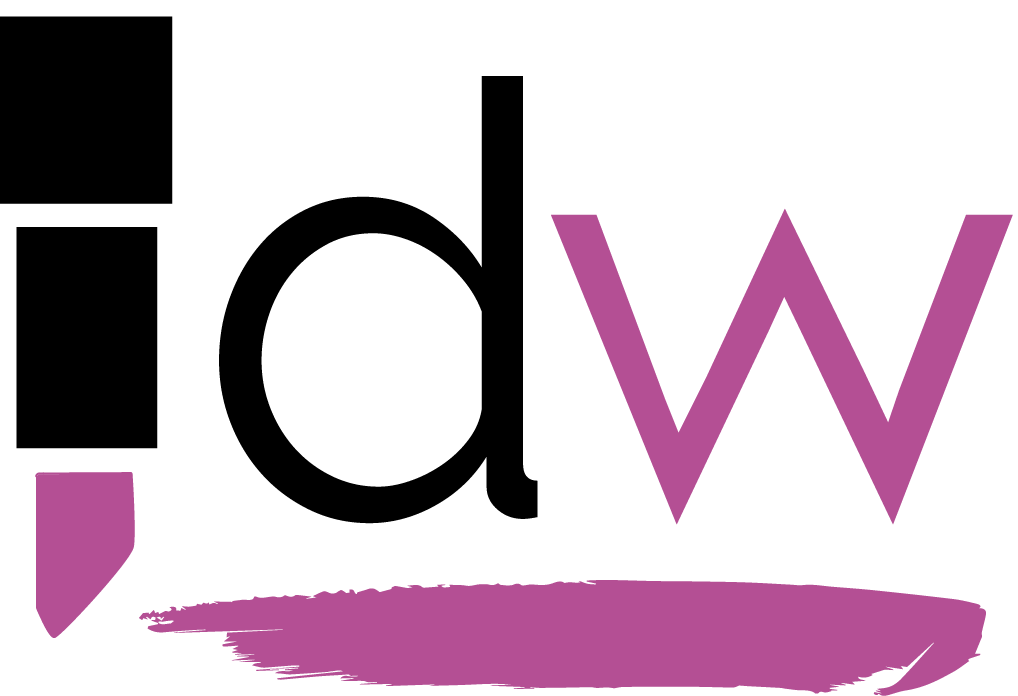 Travel Department Sale: Save €50pp on holidays to Spain, Portugal, France or Italy!
Travel Department is delighted to offer readers of Donegal Daily , Donegal Woman and Donegal Sport Hub fantastic savings on 2022 holidays.
OFFER: Save €50pp* off any holiday to Spain, Portugal, France or Italy of 7 nights or more!
Use promo code: DON50 when booking on www.traveldepartment.com/donegal-daily
Lake Garda, Tenerife, Barcelona, Classic Tuscany, Madeira or Cannes and much more – the choice is yours! With Travel Department, you enjoy expertly created guided group holidays, without having to worry about booking flights, transfers or excursions.
This offer code is available on all 2022 departures. Offer valid until 14th April 2022.
Flexibility To Change Your Holiday Up To 4 Weeks Before You Travel** Rest assured when you book with Travel Department you can do so in confidence and peace of mind with our flexibility promise. We know how important it is to be flexible at the moment, that's why if you book any new holiday of 7 nights or less between the 1st of March and 14th of April 2022 you can change your holiday or receive a voucher with no expiry date, for the monies paid less an admin fee/tour change fee of €35pp.
To discuss any questions or make a booking simply call 01 637 1698 and quote Donegal Daily.
Terms & Conditions
*Offer valid for all new bookings made between 21st March and 14th of April 2022. Offer is €50pp off any new 2022 Spain, Portugal, France or Italy bookings for holidays of 7 nights or more using the code DON50. Offer can be redeemed on bookings made online, by phone or in our travel store on Level 2 in Arnotts using the specific promotional code detailed above. Offers are non-transferable, subject to availability, cannot be used in conjunction with any other offer and has no cash value. All deposits are non-refundable.
**Flexibility Promise offer valid for any new booking made between 1st of March to the 14th of April 2022. Offer valid for all holidays of 7 nights or less excluding Cruising. Change your holiday or receive a voucher with no expiry date, for the monies paid less an admin fee/tour change fee of €35pp. Please note insurance can't be refunded or changed.
You Might Also Like
Competition: Win a €500 holiday voucher with Travel Department!
Travel: Four must-see places to explore in the Italian Lake District
Cancel reply.
Save my name, email, and website in this browser for the next time I comment.
Affiliate With Us
Terms & conditions
Advertise With Us
Privacy Policy

Travel Department's Top 5 Holiday Destinations from Belfast
Did you know that Travel Department also offers departures from Belfast?
Belfast offers an excellent starting point for your next holiday. With its convenient location and well-connected airport, you can easily discover some of the most captivating European destinations.
Check out our top 5 holidays from Belfast for some travel inspiration:
Located in the south of Spain, Andalucia is a region packed with history, impressive architecture, and vibrant culture. One of the top highlights in Spain is the UNESCO World Heritage Site of La Alhambra, a Moorish fortress with remarkable palaces and gardens. Explore the enchanting streets of Granada, the beautiful white villages of Frigiliana and the vibrant city of Malaga. Visit Cordoba, home to the breathtaking Mezquita, which was formerly the Great Mosque and is now a Christian cathedral. In Seville, the capital of Andalucia, prepare to be captivated by the awe-inspiring cathedral, Alcázar palace, and the iconic Plaza de España. A holiday to Andalucia  offers an incredible range of experiences, from enjoying tapas to exploring UNESCO World Heritage Sites, there's something for everyone in this colourful region of Spain.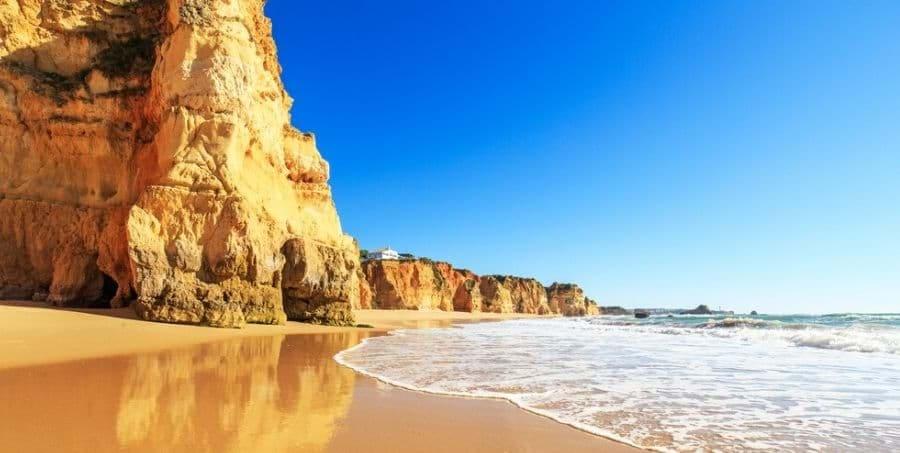 Stretching across the southernmost tip of mainland Portugal, the Algarve is famous for its year round superb climate and fantastic beaches. There are about 100 attractive sandy beaches on the Algarve's Atlantic coastline, with rust-hued cliffs and rock formations forming an impressive backdrop. However, there is much more to an Algarve holiday than beaches. For a true taste of Portuguese culture visit the traditional town of Silves, a well-preserved historic town and former capital of the Algarve. Discover the tranquil fishing town of Sagres, where Portugal's famous explorer Henry the Navigator embarked on his voyages of discovery. Cape St. Vincent, famously known as 'The End of the World', is the most south-westerly point of Europe's mainland and travellers can experience breath-taking views of the Atlantic Ocean from this jagged cliff top setting.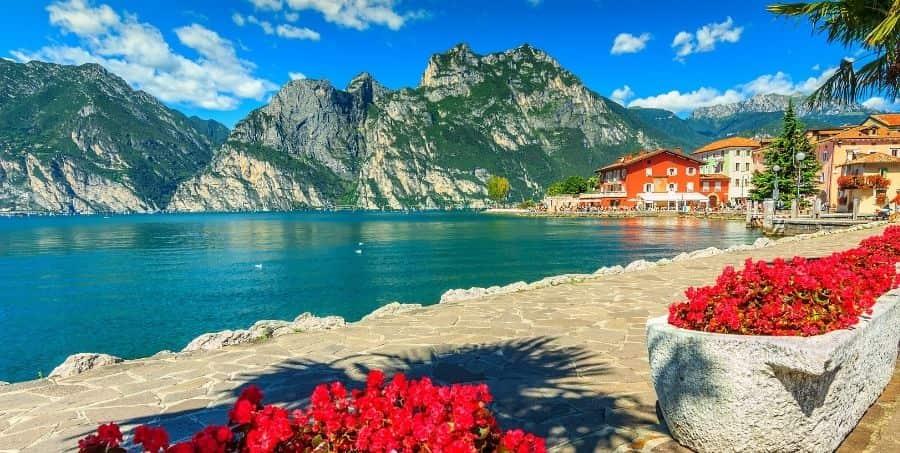 Located in the heart of Northern Italy, Lake Garda is a real gem renowned for its awe-inspiring beauty. The lake is surrounded by charming towns, lush vineyards, and mediaeval castles. Take a boat tour around the lake to visit the town of Riva del Garda with its mediaeval towers, Renaissance churches, palazzi and narrow cobblestone streets. Not far along the shore from Riva is the attractive town of Limone, renowned for its lemon groves and panoramic views of the lake. A holiday in Lake Garda also offers an opportunity to visit some of the best sights in Italy, as you can easily take a day trip to Venice which is home to some of the most iconic landmarks such as St. Mark's Square, Ca' d'Oro and the Palazzo Ducale. Or take an excursion to Verona, this UNESCO World Heritage Site is filled with historical buildings and best known for its Roman amphitheatre and the setting for Shakespeare's Romeo & Juliet.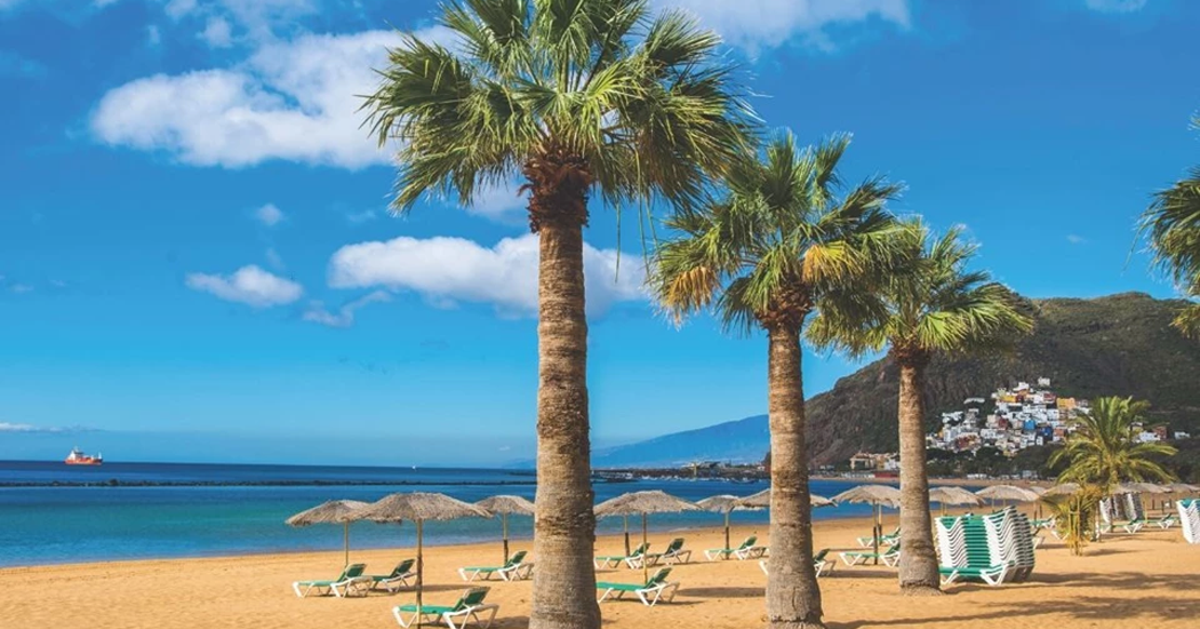 A Tenerife holiday offers the perfect blend of relaxation, culture and incredible scenery. The largest of the Canary Islands, Tenerife is famous for its spectacular natural beauty, array of tropical flora and fauna, year-round sunshine, charming colonial towns, delicious cuisine and impressive volcanic landscapes. Some of the must see attractions include Mount Teide, the highest peak in Spain, which is located in a magnificent national park and the vivacious city of Santa Cruz with its bustling markets and beautiful architecture. There are plenty of reasons why the 'Island of Eternal Spring' is a popular holiday destination.
Experience the French Riviera with a holiday to Cannes , a perfect destination for those seeking a mixture of sophistication and relaxation; there is so much more to this fabulous city than its prestigious film festival. Take a leisurely walk along the Promenade de la Croisette, explore the old town Le Suquet, admire luxurious yachts in the harbour, enjoy delicious cuisine at gourmet restaurants and soak up the sun on the pristine beaches. If you're looking for day trips from Cannes, we suggest going to Nice, the capital of the French Riviera, visit the mediaeval hilltop village of St-Paul-de-Vence or discover Monaco, one of the smallest countries in the world.
When it comes to planning your next holiday from Belfast, there are plenty of options to choose from with Travel Department , who have been providing dream holidays for over 25 years. All Travel Department's holidays include flights, accommodation, transfers, guided excursions with knowledgeable local tour guides.
Travel Department
Travel Department are delighted to offer readers of Donegal Daily, Donegal Woman and Donegal Sport Hub a selection of fully guided holidays to 100s of destinations worldwide. Discover a fantastic range of holidays: www.traveldepartment.com/donegal-daily
LEAVE A COMMENT
You may also like, buncrana group for siblings of children with..., sadness as ardara butchers to shut this..., two donegal winners in 2023 national garda..., garda appeal made after letterkenny break-in, luh overcrowding numbers down almost 40% on..., gardaí looking for info after car damaged..., 'moderate' yellow rain warning issued for donegal, ten drink and drug drivers caught by..., 7 reasons to take a river cruise..., appeal after car set on fire in....
Travel Safe
Brexit info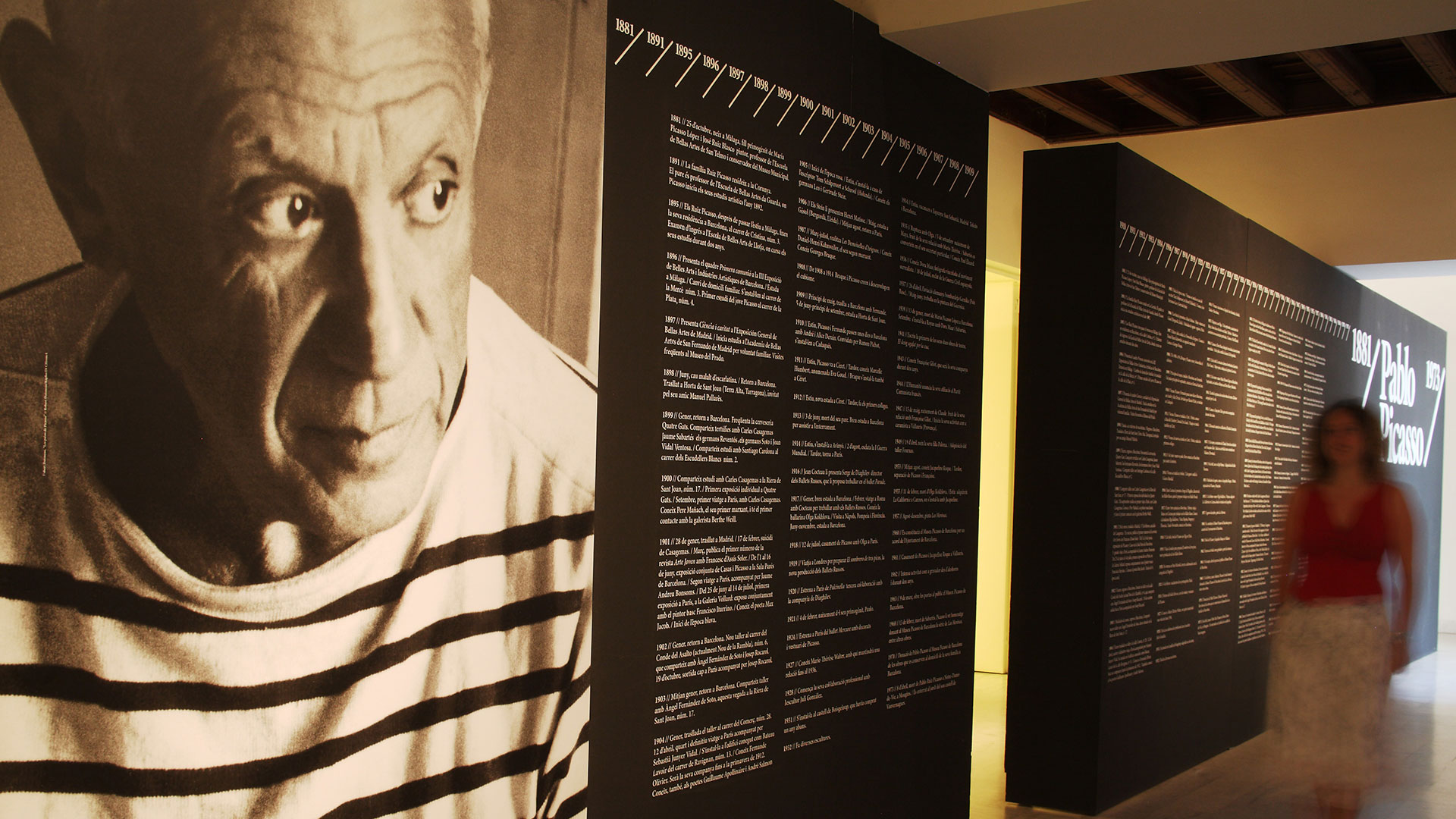 Exhibitions commemorating the 50th anniversary of Picasso's death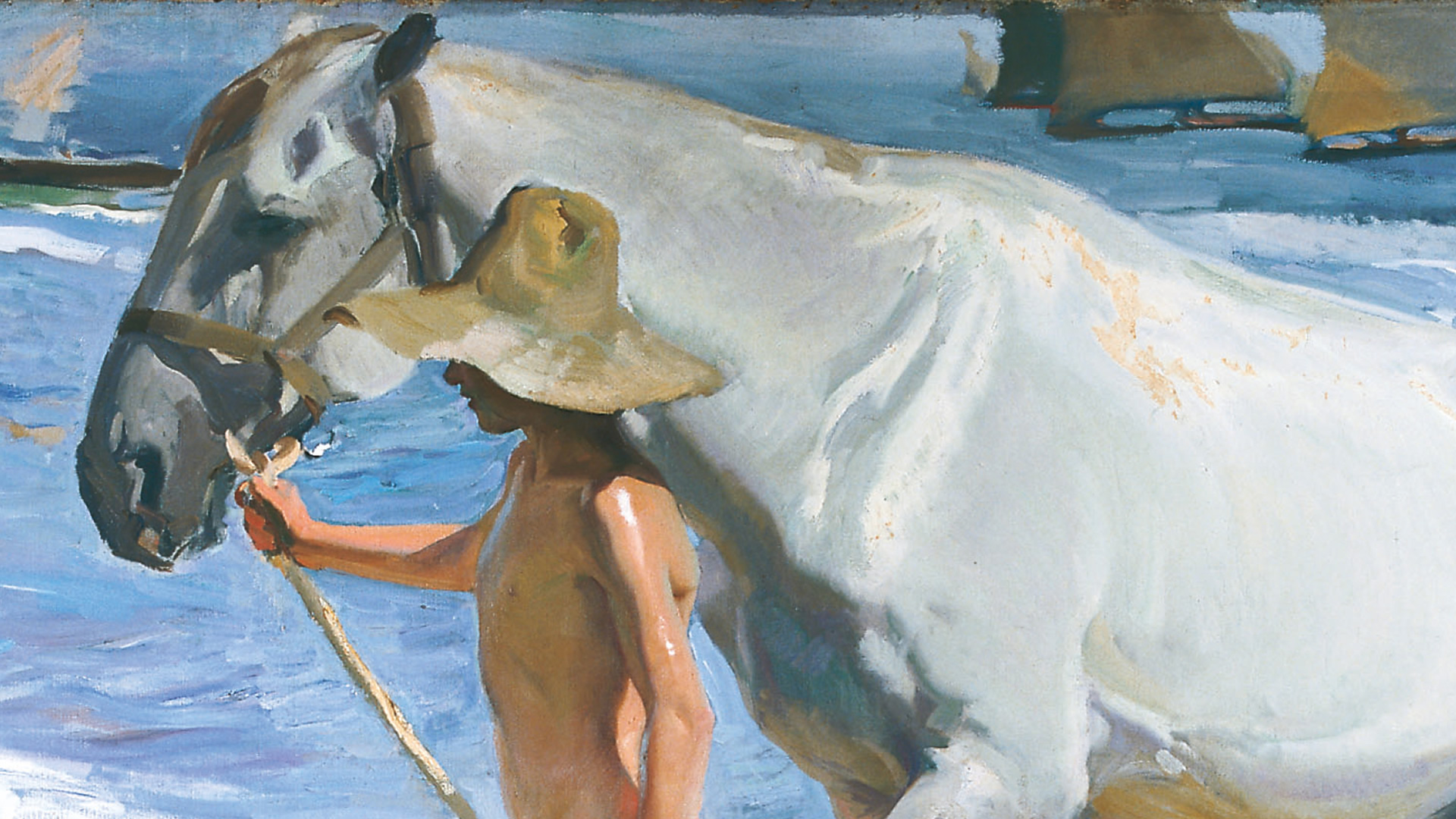 Sorolla Centenary: celebrating the year of the "master of light"!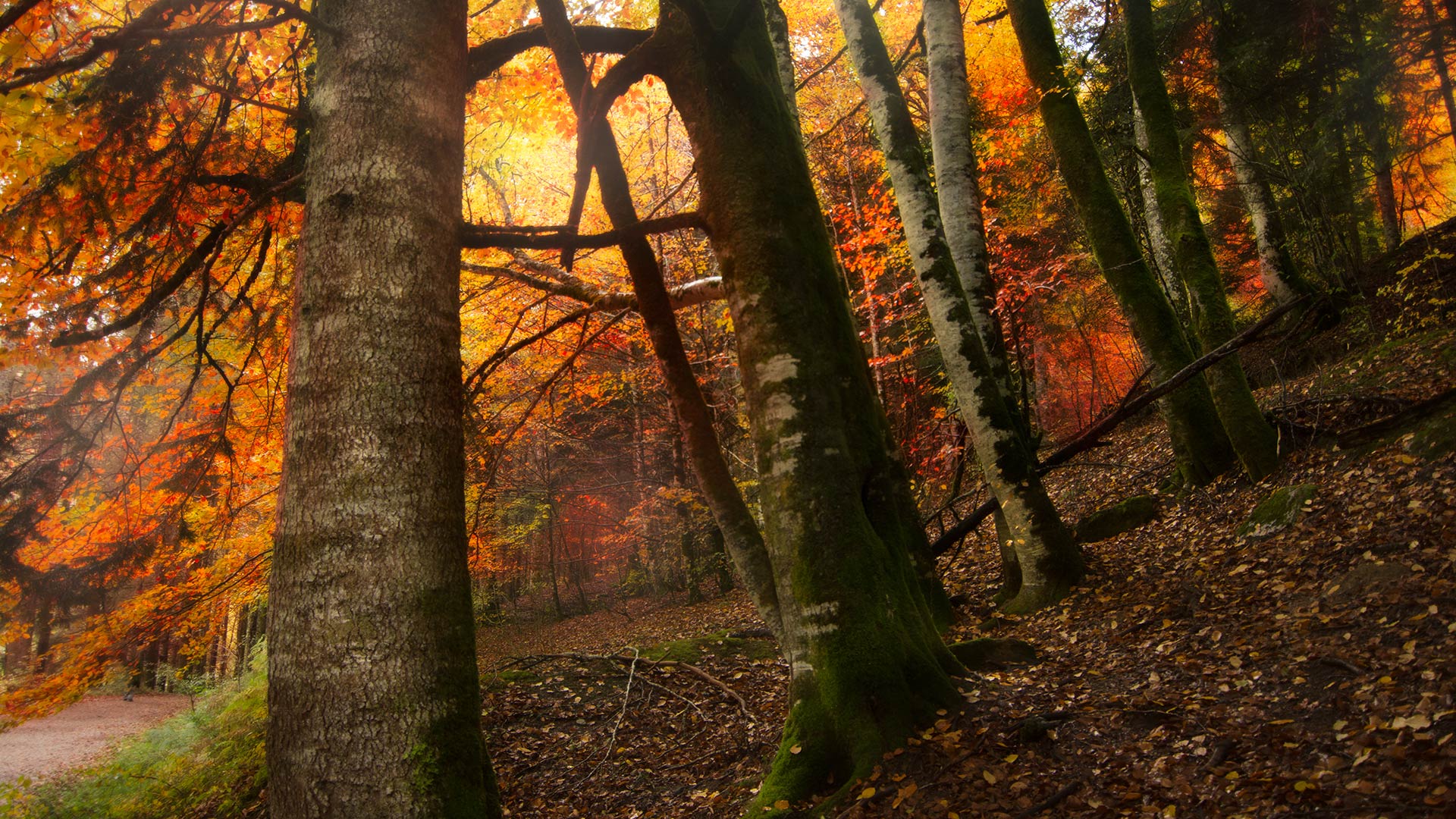 The best of Spain in autumn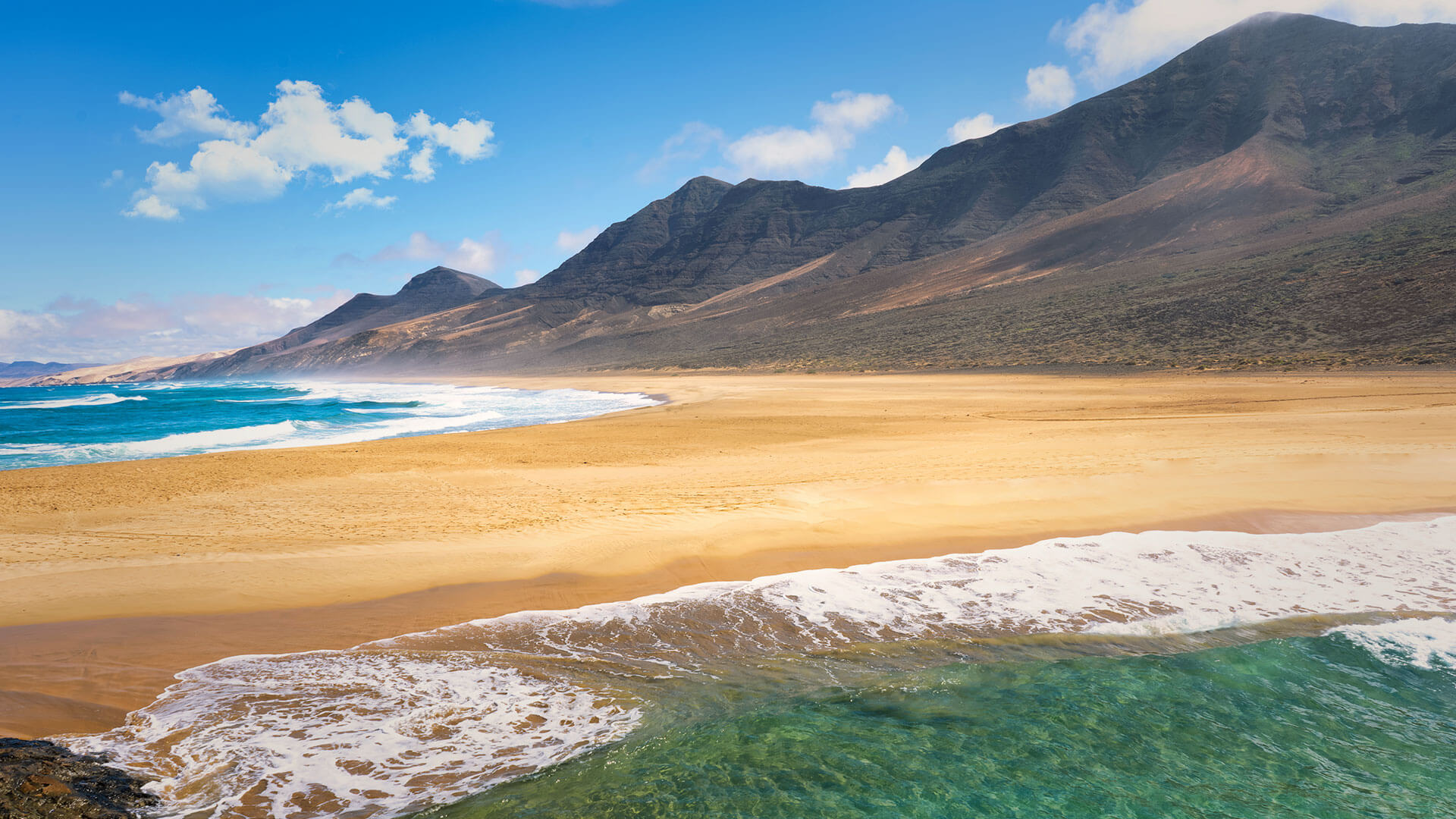 Coasts and beaches
Still in the mood for the beach? Take a look at where you can go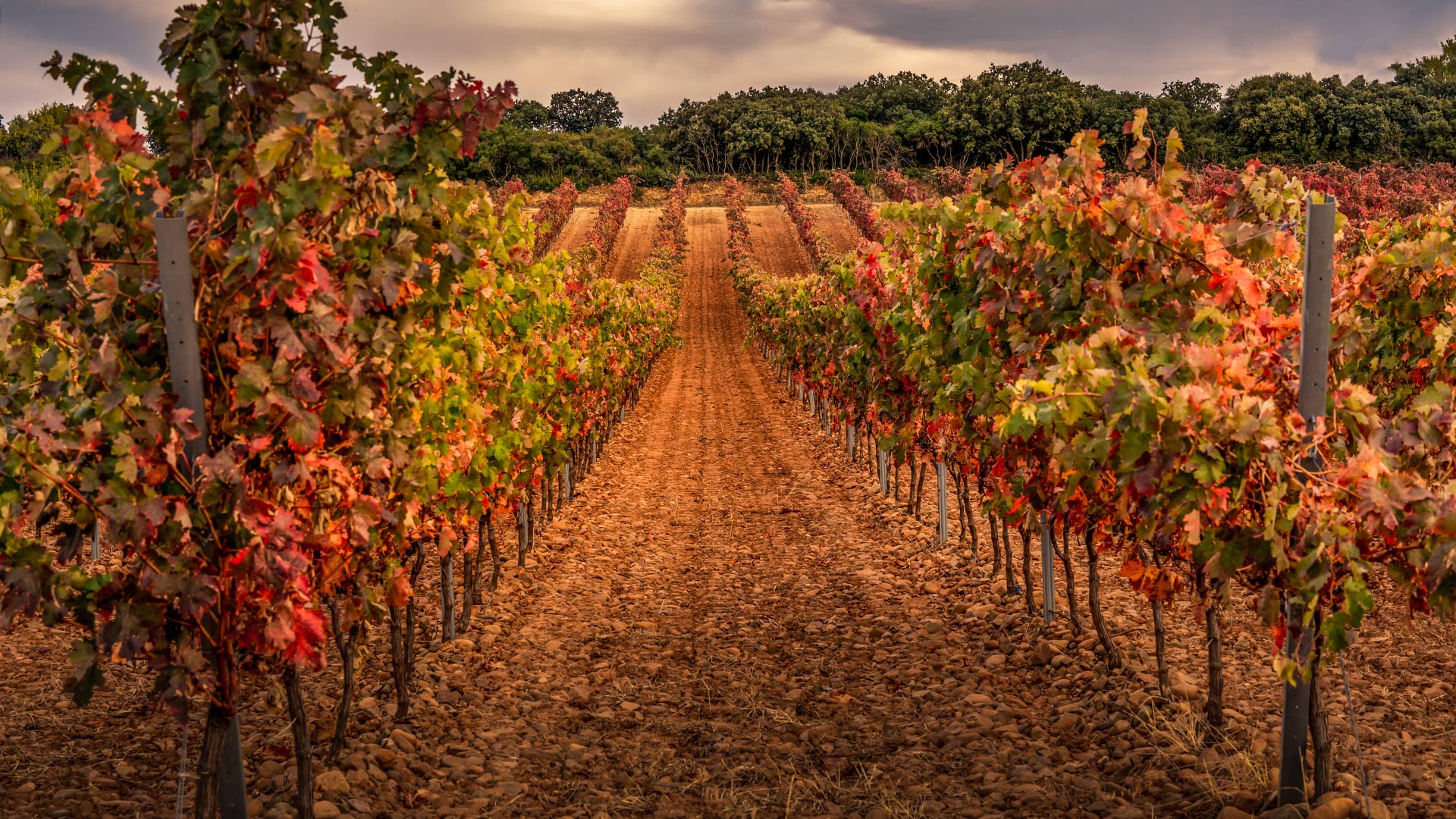 Are you familiar with our wine routes?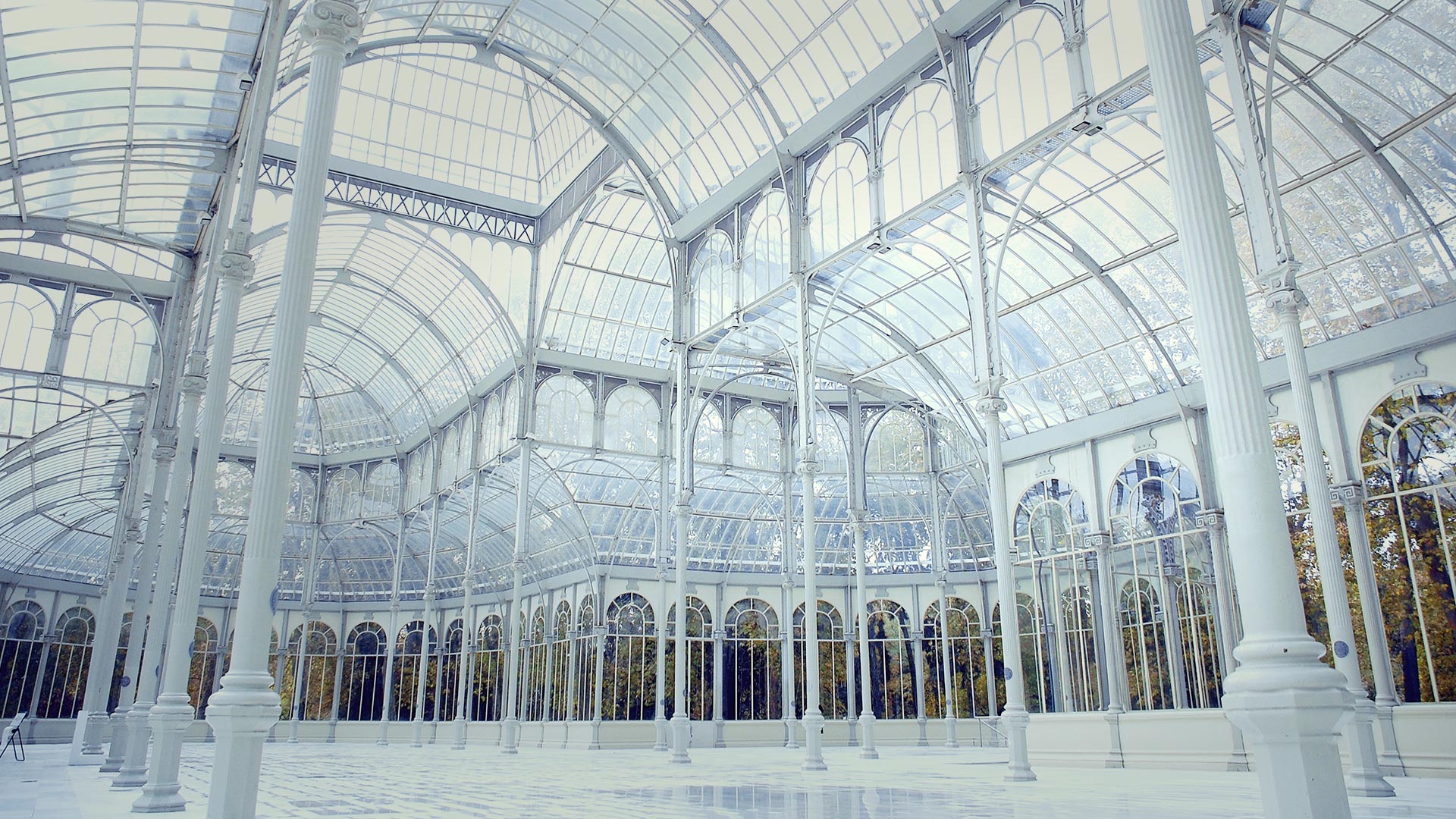 The complete calendar for Madrid and Barcelona in the coming months
Discover our destinations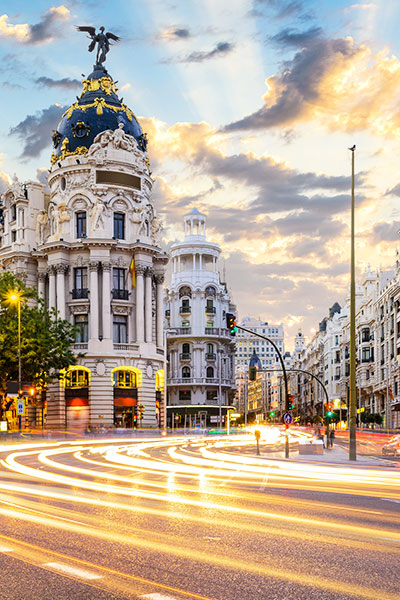 The capital city with a thousand options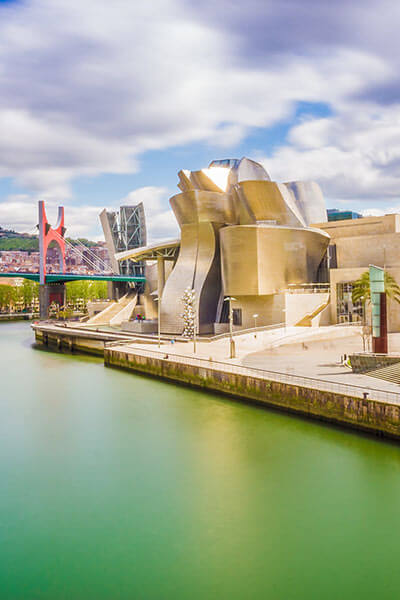 One of Spain's most avant-garde cities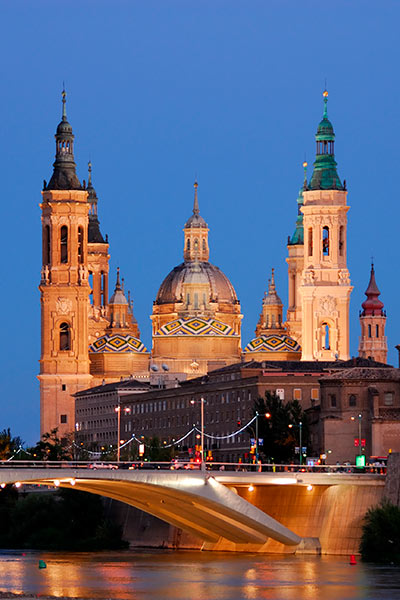 A great city with lots to discover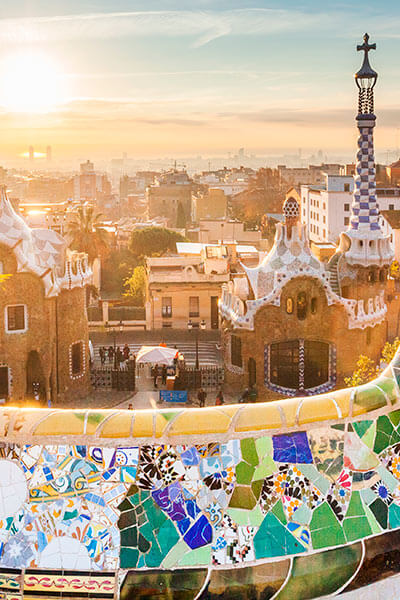 A cosmopolitan vibe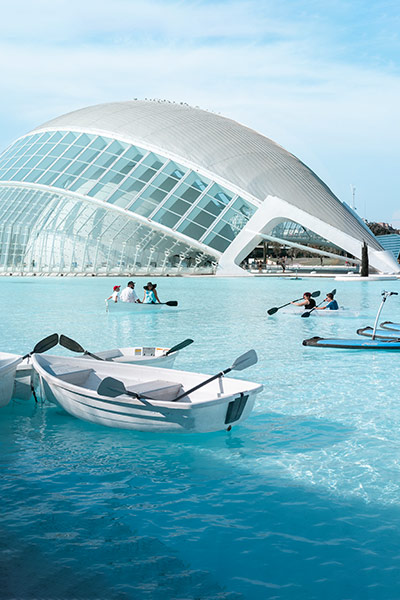 The essence of the Mediterranean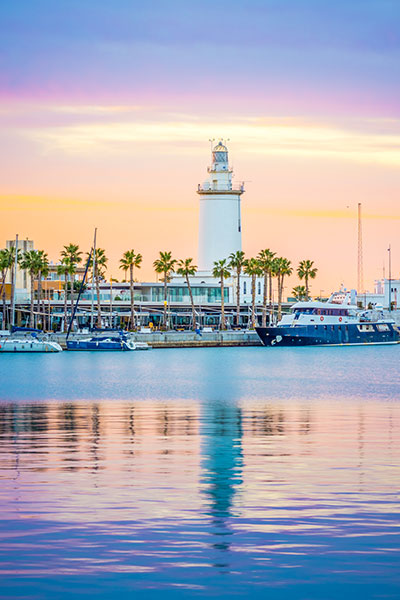 The capital of the Costa del Sol is reinventing itself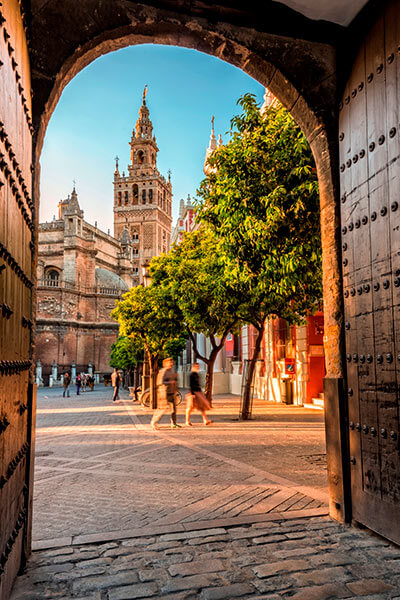 An inspiring destination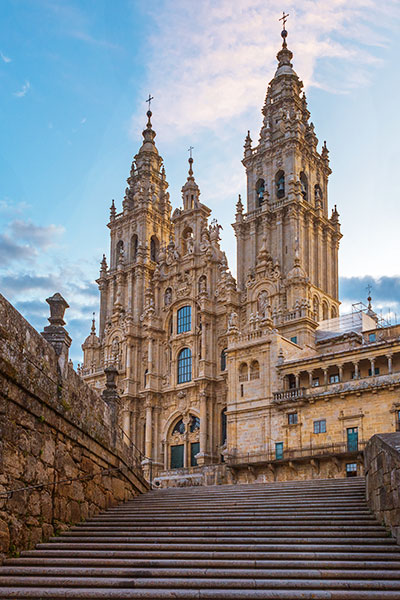 The final destination of St. James' Way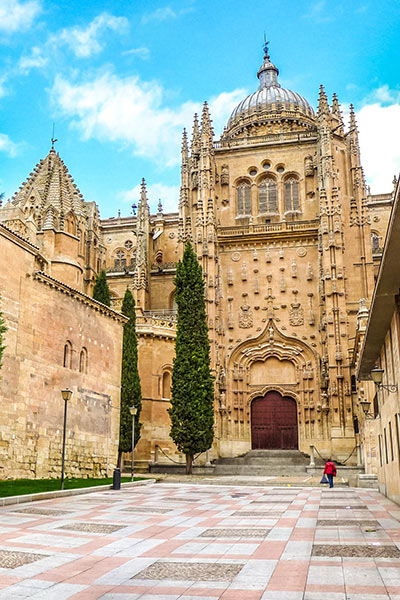 The Golden city of a thousand legends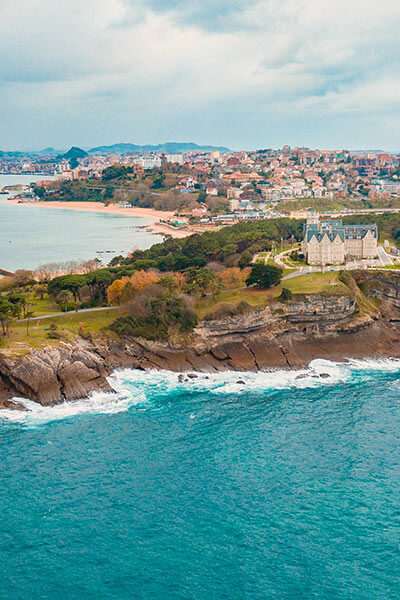 Ideal for a getaway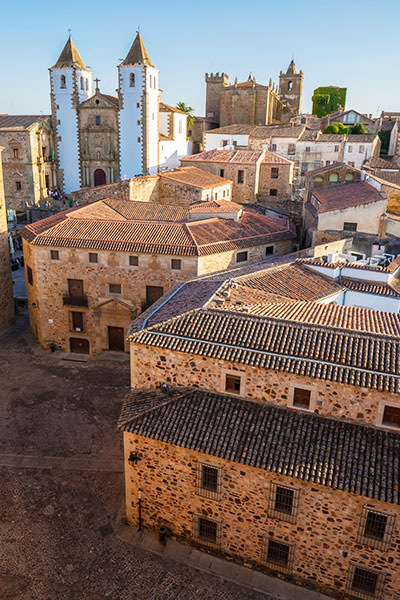 A picturesque medieval setting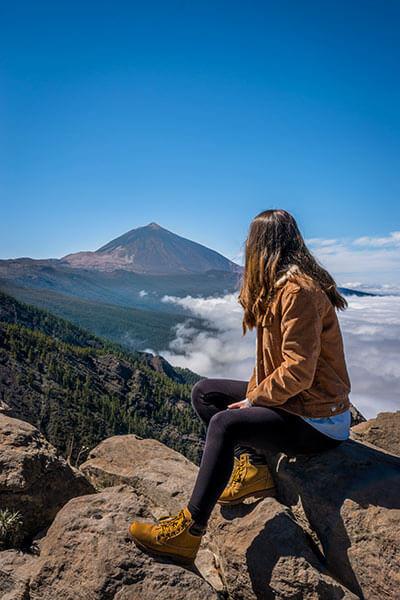 European sunshine capital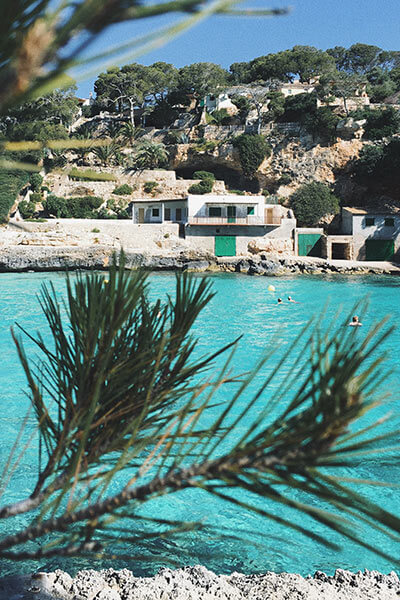 Idyllic coves, beautiful sunsets...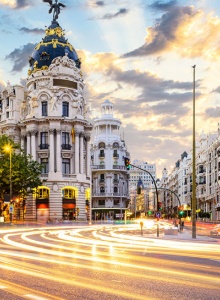 Santiago de Compostela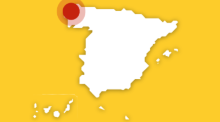 Canary Islands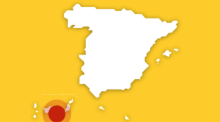 Balearic Islands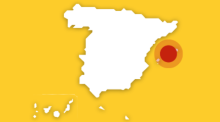 Not to be missed
Choose the travel plan you like the most to make your stay in Spain unforgettable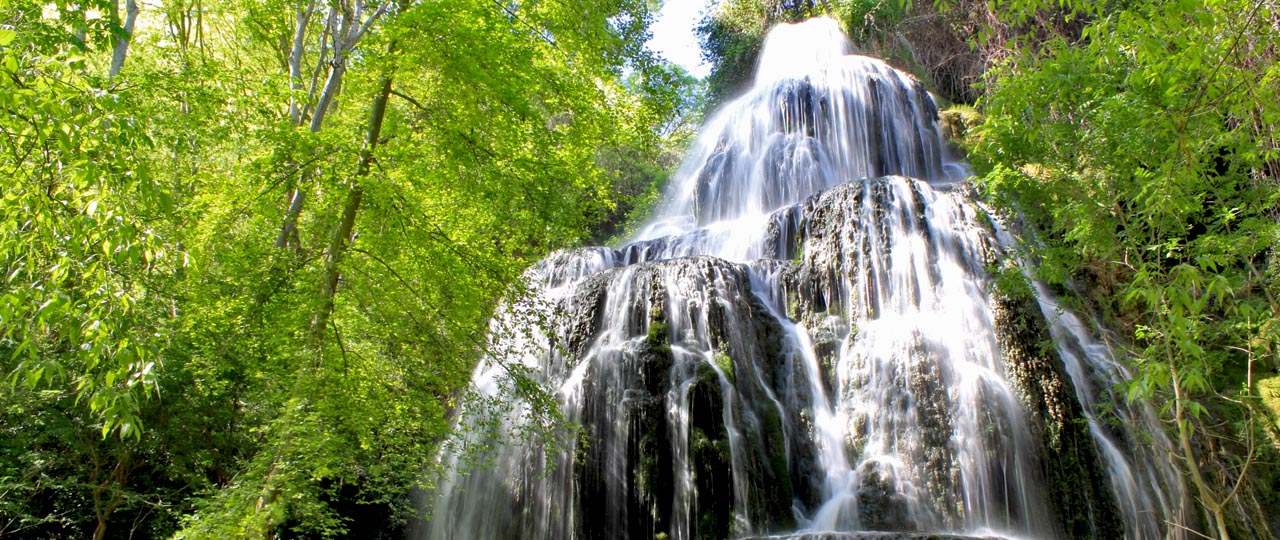 Autumn landscapes that will leave you breathless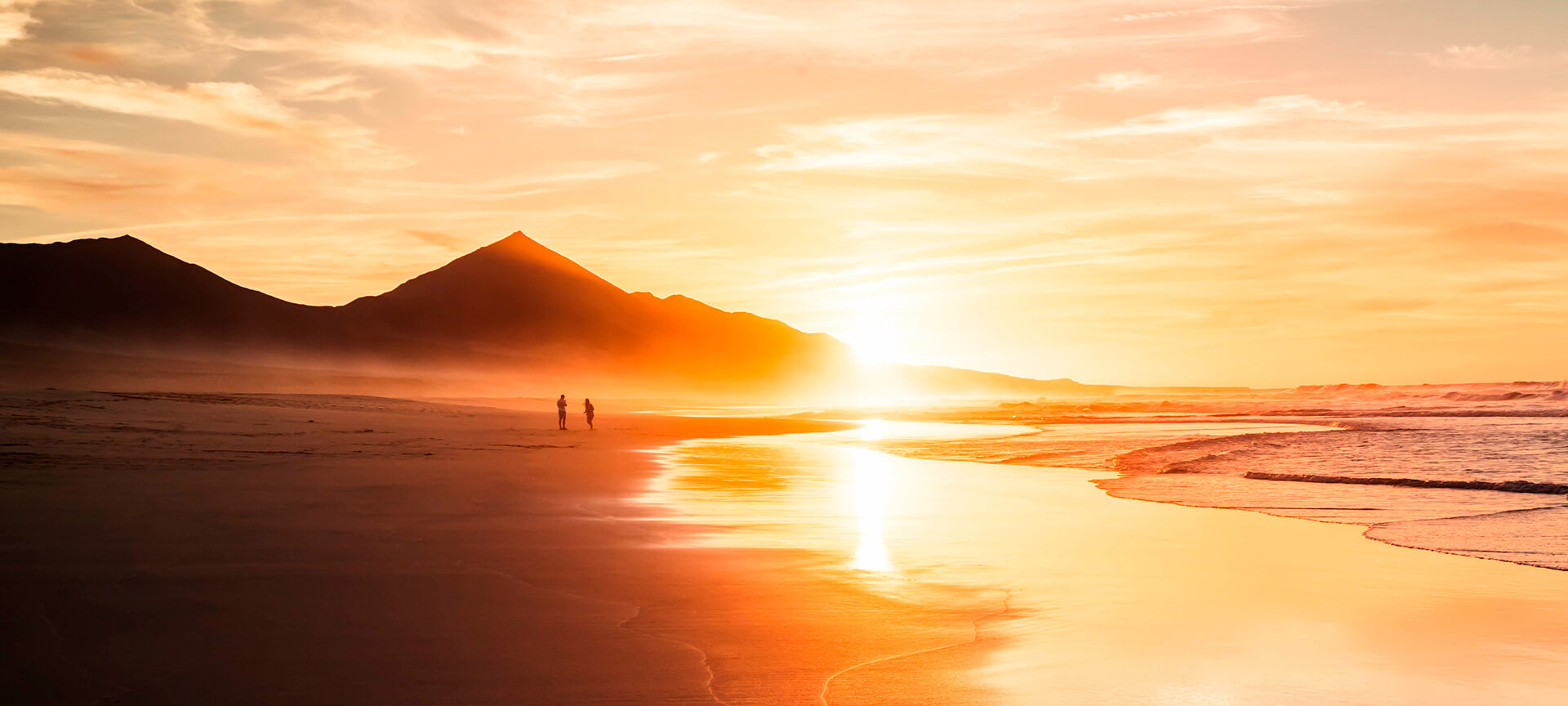 Canary Islands: to make summer last a little longer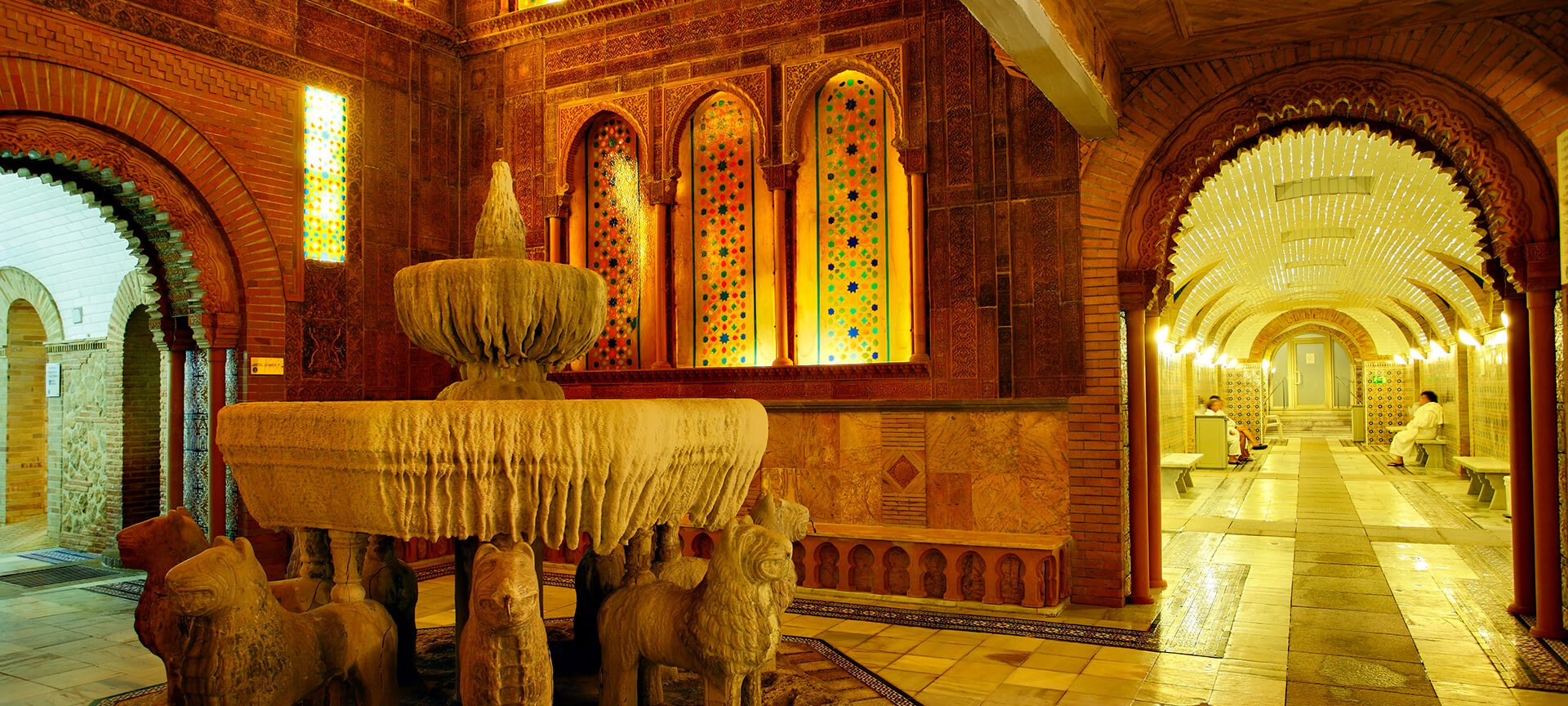 Unwind in historic spas and thermal resorts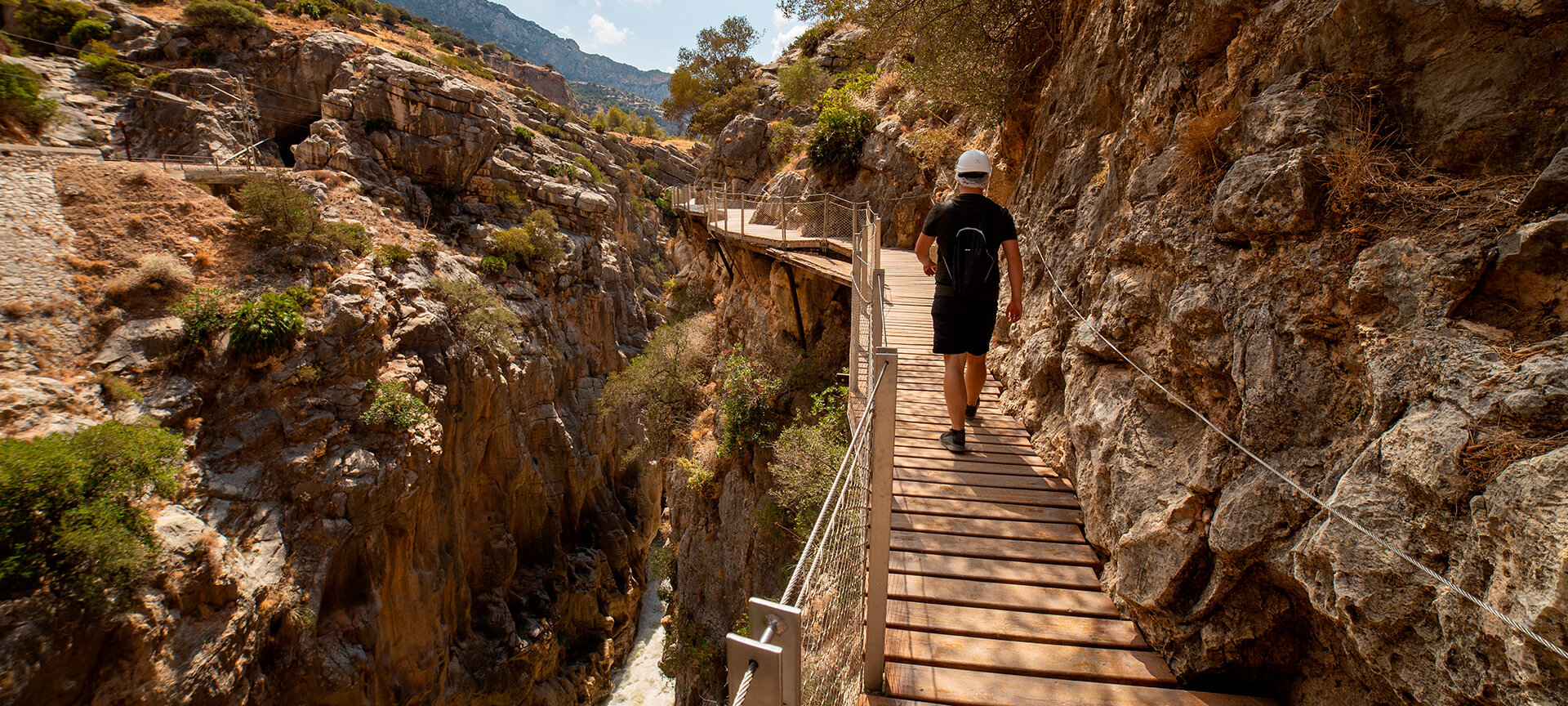 Routes for solo travel, the search for new experiences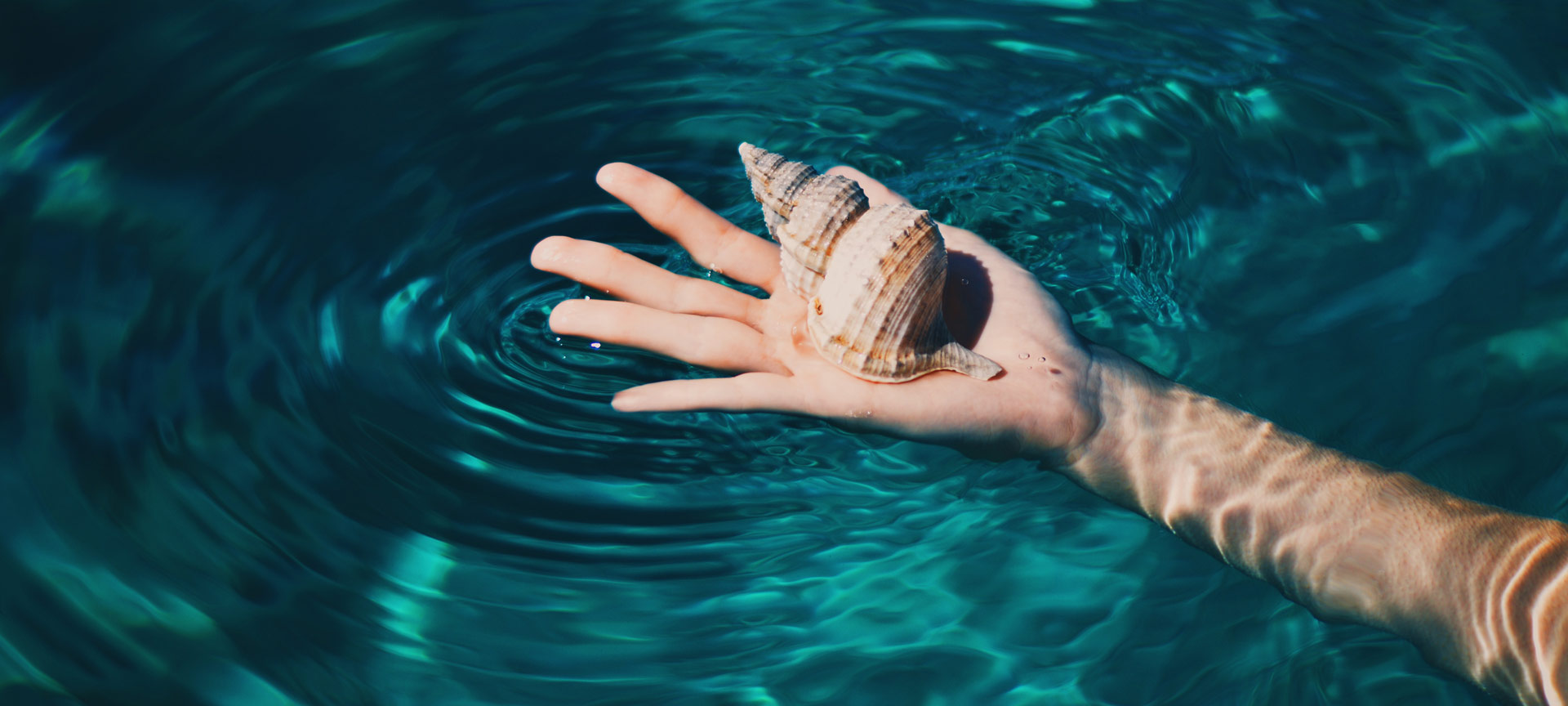 The perfect time to travel in no rush

Other ideas for your trip
Do you want some more suggestions for your holidays?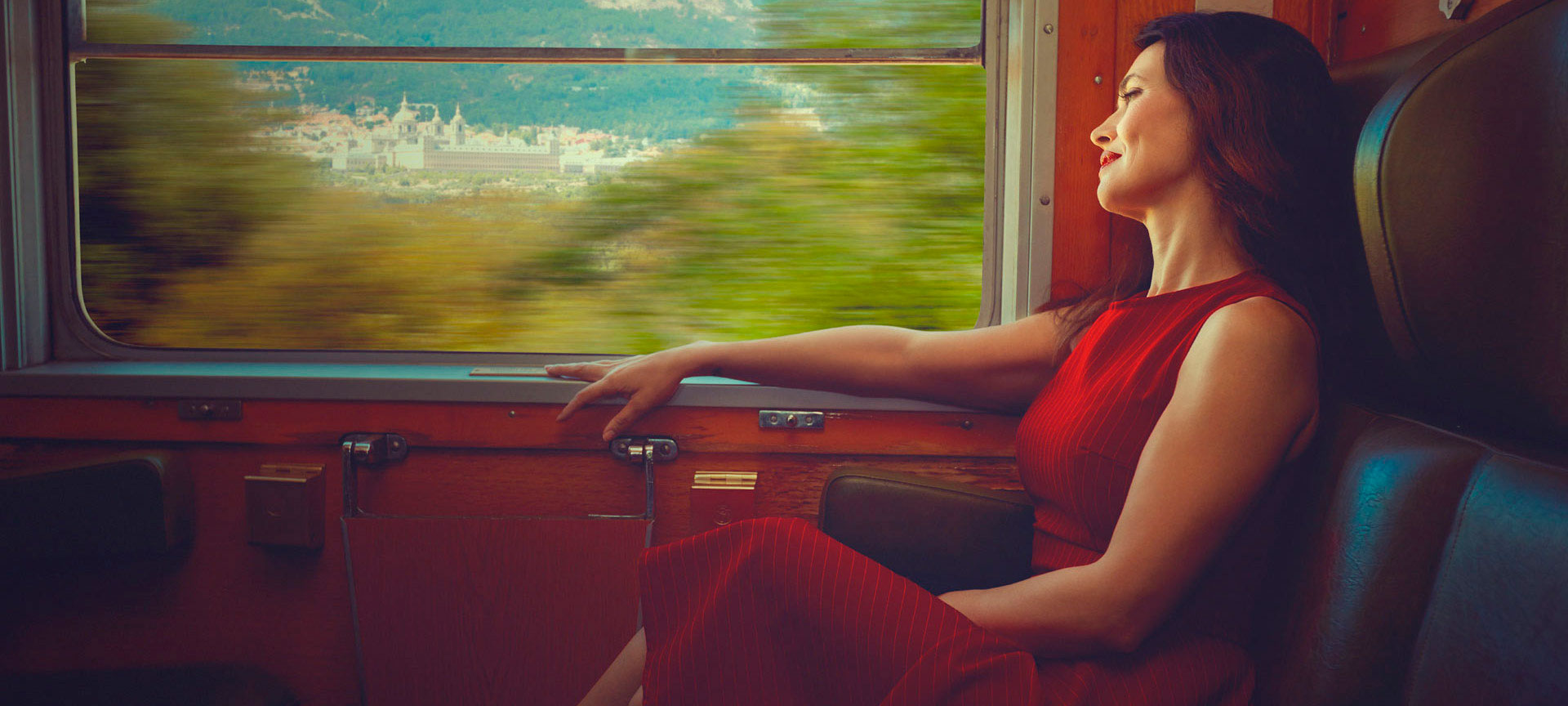 11 incredible trips around Spain for train lovers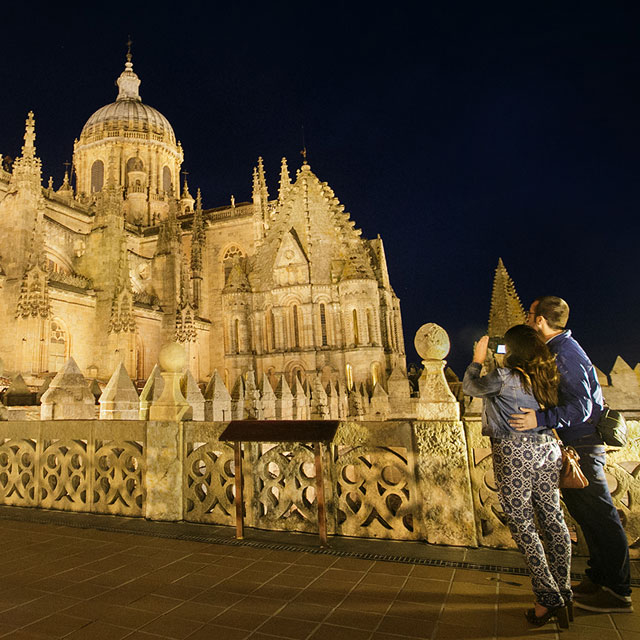 Original places to discover Salamanca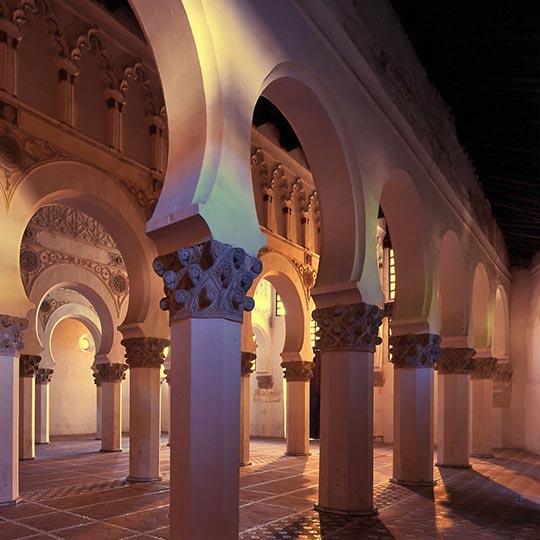 Explore the Paths of Sefarad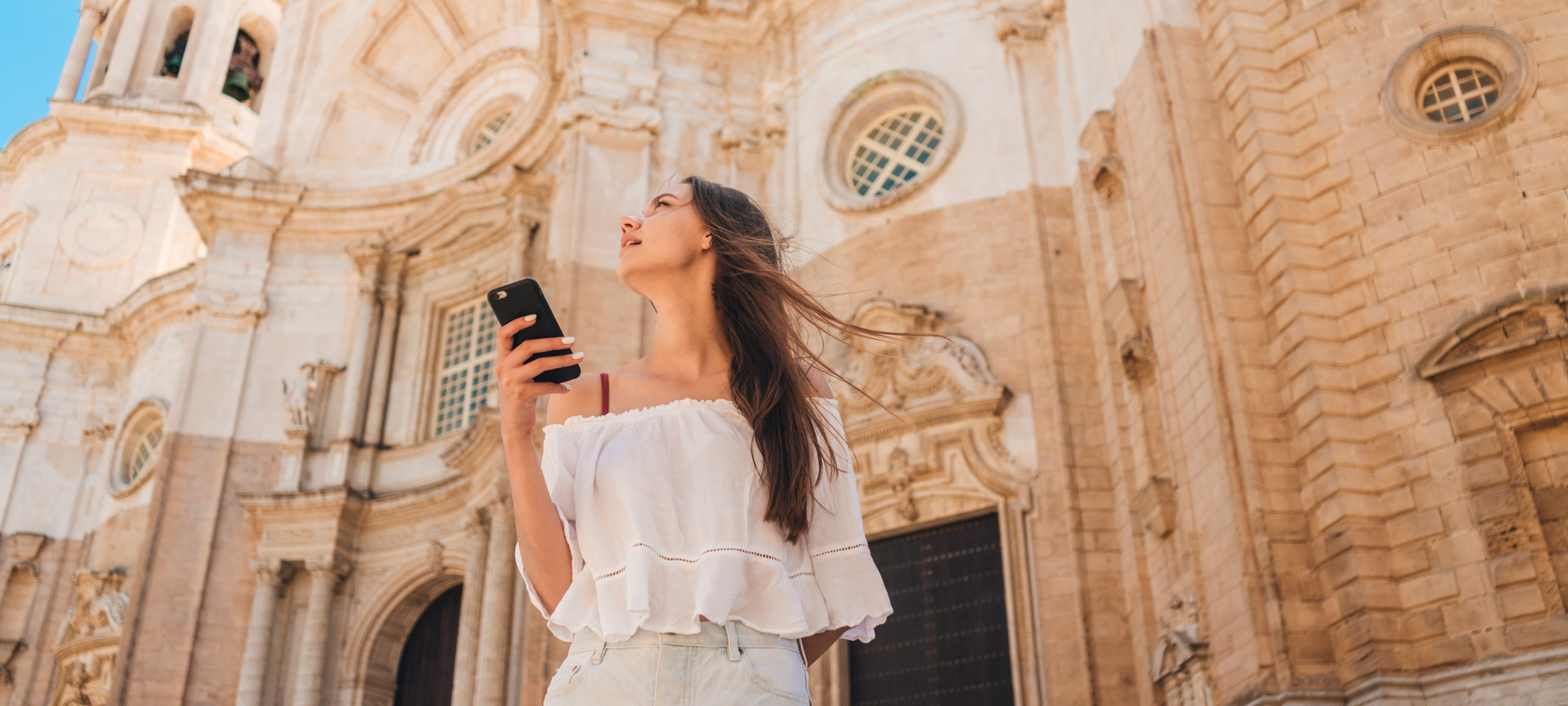 Discover our most popular TikTok videos
Are you sure you want to delete this route?

Route planner
Create your own plan for your trip to Spain with a route to suit your requirements
Enjoy the best events
Exhibitions, festivals, festivities... Don't miss a thing!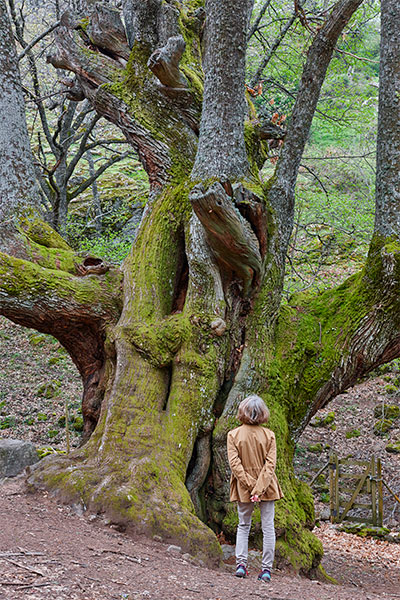 27 October 2023 - 03 December 2023
The magic of autumn in the Ambroz Valley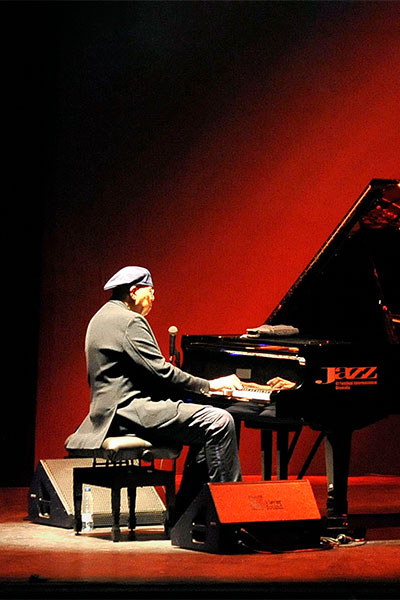 02 November 2023 - 11 November 2023
Granada International Jazz Festival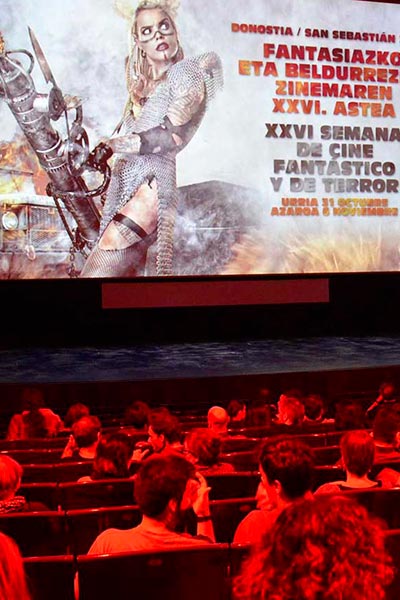 23 October 2023 - 03 November 2023
Fantasy and Horror Film Week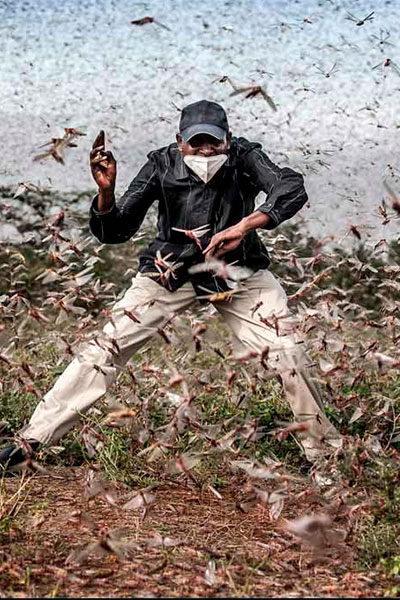 11 October 2023 - 15 November 2023
World Press Photo (Vitoria-Gasteiz)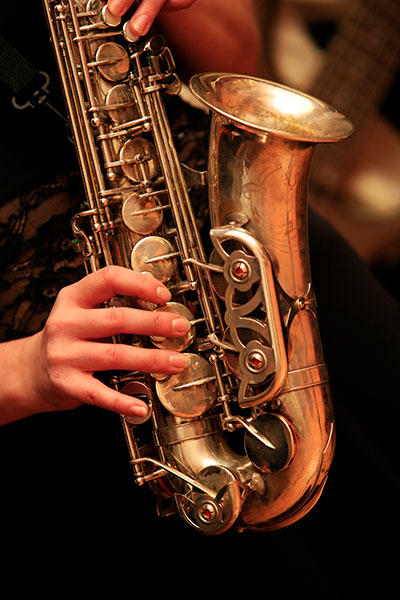 08 October 2023 - 30 November 2023
Madrid Jazz Festival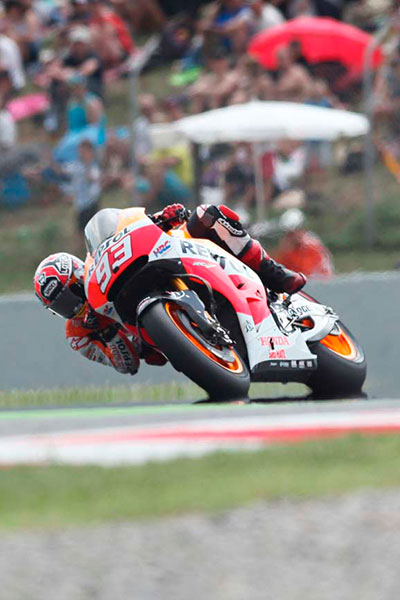 24 November 2023 - 26 November 2023
Motorcycle racing: Region of Valencia Grand Prix
All the useful information you need.
Trip advice to get the most out of your holidays
The weather in Spain
Today in: Bilbao

How to get there
How to get around, practical information.

Book your experience
Thousands of activities thought out for you
#visitSpain
Share the best of Spain on our networks
The best ideas for travelling around Spain
Subscribe to receive monthly information with unique travel plans

Manage Account
Press and Journal ePaper
Evening Express ePaper
Travel: Sun, sangria and standing out on a coach tour around Andalucia
My usual approach to holidays is more free-wheeling than escorted tours, as I worry about not having enough time in the places we'd be taken. I suspect other people my age would feel the same.
But even with those concerns, the Travel Department's week-long holiday – Highlights of Andalucia – seemed irresistible: accommodation and most meals were included, as well as entry to some of the most astonishing historical sites in Europe.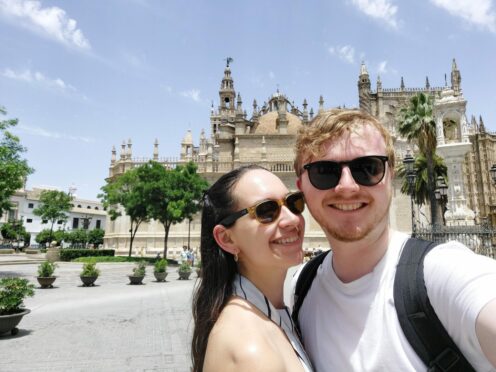 In the capable hands of our excellent holiday guide Alejandro, we would be based for the first half of the week in a hotel high above the town of Loja, appropriately named El Mirador, meaning the overlook. The view from the roof terrace was indeed superb.
From that central point, we would be travelling to sites such as the mysterious megalithic dolmens at Antequera.
"We have many questions, many answers," said Alejandro. "Are they real, are they fake? Let's find out."
Well, they are definitely real, as I went inside them. I'm not sure how many of the other questions about the millennia-old structures might have answers, though.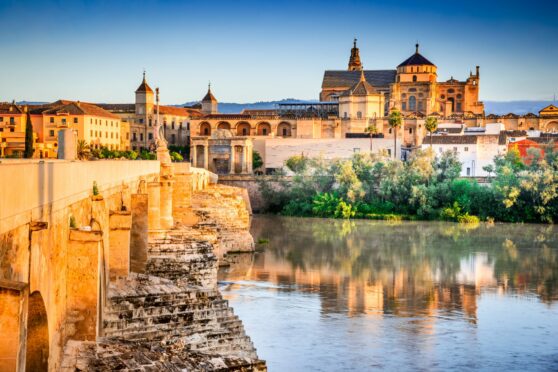 Getting to know fellow travellers
I quickly saw the appeal in the coach tour when chatting to the other people who had come along, all lovely folk variously from Ireland, Northern Ireland and Scotland.
They were just good fun. One woman from Newton Mearns told me she usually travels online via freely available webcams placed around the world. An Irish woman reacted to entering the ancient tomb by saying: "Crikey, it is spooky isn't it?"
I'd get to know them during our dinners back at El Mirador, and on the group tours of the stunning Islamic architecture in buildings such as the Mezquita in Cordoba and the Real Alcazar in Seville.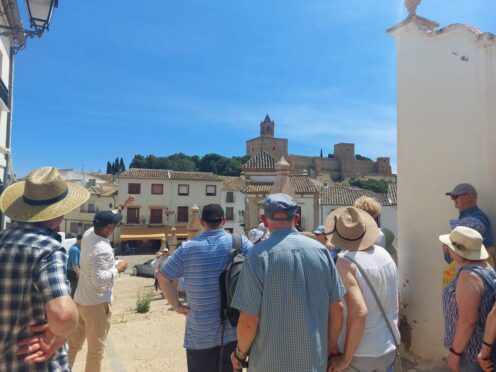 Walking the streets of Seville in our little tourist enclave, I spoke to one man from Dublin who was on his first coach trip and said he was enjoying being pointed directly towards points of interest.
His least favourite part of holidays was working out the good places to eat, so the pre-scheduled meals were perfect, and he loved the moments when he could just switch off and hand responsibility to someone else.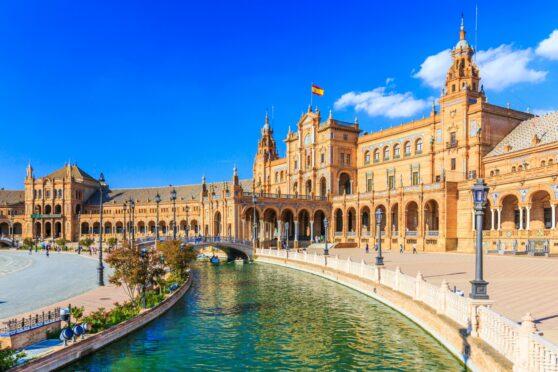 It was a different perspective to my spontaneous self, but I could understand it. Then we jumped quickly back on the coach – we were in Andalucia during one of the earliest Spanish heatwaves in living memory, and it reached an incredible 47C in the region's capital.
The actual travel was fairly pain-free, despite relatively lengthy rides to some of our destinations.
The view from the windows showed us the extent of the extraordinary olive tree monoculture, stretching off in straight lines to the rocky horizons, and Alejandro would keep us entertained with well-informed potted histories of 20th Century Spain.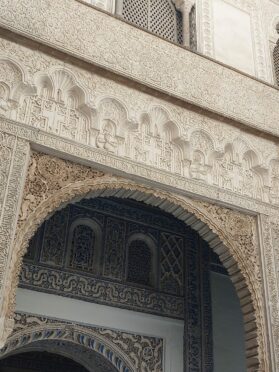 A different vibe in Granada
There was a very clear boundary between that half of the holiday and the latter half, when we left the coach behind to base ourselves in the Catalonia Hotel near the centre of Granada.
I will admit that this was more my preferred style of break.
Aside from a group excursion to the Alhambra, where I was mesmerised all over again by the fusion of Muslim and Catholic culture that characterises this part of Spain, we were largely left to explore the city on our own.
We took full advantage of the opportunity, often ignoring the main tourist draws in an effort to get a better sense of Granada.
There were walks around the medieval Albaicin neighbourhood, which is a World Heritage Site, and cheap cocktails that lasted late into the night. Our favourite spot was the Terraza Monasterio rooftop bar, where we managed to catch a glorious sunset.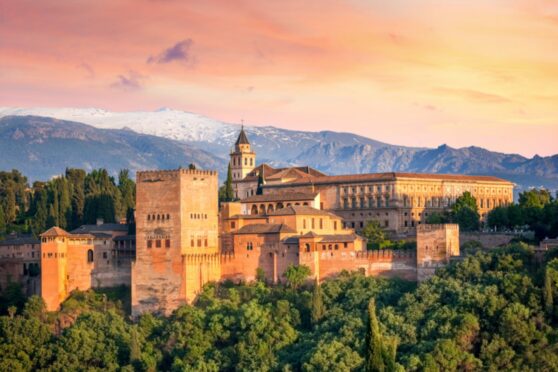 On our final night, we went along to a flamenco show in one of the city's famously intimate caves.
With a pitcher of sangria beside us, we watched open-mouthed as guitarist, singer and dancer demonstrated their talents on the tiny stage, with the music, vocals and movement sliding around each other effortlessly.
We thought that was the ideal way to end the trip, and then found out the following morning was the final day of the city's Corpus Christi festival, marked by an enormous parade with music, giant puppets and rather aggressive characters in oversized papier mache heads.
The whole thing was a joy.
Maybe this kind of trip could be enjoyed no matter your age.
On the way back to the airport, sucking a Werther's Original offered to me by a coach-mate, I thought I might need to give it a try again.
Travel facts
Travel Department's Highlights of Andalucia trip starts from £899pp with flights available flying direct from Aberdeen (September 13 2022) and Glasgow (various dates September 2022 until November 2023).
Flights, accommodation, breakfast and dinner are all included, along with entry to the Alhambra, the Real Alcazar in Seville and the Mezquita in Cordoba.
 For more information or to make a booking, call 0131 516 7439 quoting The Press and Journal – Scotland, or visit DC Thomson Travel.
Conversation.
At a glance
8 days from only £799pp.
Departures available from London Gatwick, Bristol, Edinburgh, Belfast & Dublin in May, June, Aug, Oct & Nov 2023
Click here to book online
Request Brochure - Tenerife Coast & Country
Tenerife coast & country, click here to book online travel department are delighted to offer readers of radio times extra exclusive discounts throughout the year. click here to see if discounts are available today, holiday highlights.
Travel with us to discover Spain's 'Island of Eternal Spring', Tenerife with Travel Department. On this relaxing Spain holiday, we'll explore the best of the Island's amazing scenery and fascinating history. Excursions will include visits to UNESCO World Heritage city of La Laguna; the joint capital of the Canary Islands, Santa Cruz; and a full day sightseeing trip around the island. We'll also get to explore the island's rugged mountainous landscape on a day trip to Mount Teide National Park to see the volcano that gave birth to Tenerife nearly 12 million years ago. This trip also includes plenty of leisure time to relax on Tenerife's black sand beaches or discover the island at your own pace, with helpful recommendations on what to see and do from your expert guide.
What's Included
Fully guided
4* Half Board
Flights & Transfers
Day 1: Upon arrival in Tenerife, you will be met at the airport by our local representative and transferred by coach to your hotel.
Day 2: In the morning we recommend that you get your bearings with a leisurely stroll through Puerto de la Cruz, which has a great selection of bars, restaurants and cafes and is surrounded by several beaches. After lunch why not relax by the pool or take a stroll down the beach at Playa Jardin.
Day 3: On day 3 you will have a half day guided excursion to Santa Cruz. After breakfast you will travel to the famous sea port which is one of Spain's busiest and is the joint capital of the Canary Islands. This city was recently named one of the best five places in the world to live by "The Guardian" newspaper. You will then move on to the UNESCO World Heritage site of La Laguna. Here you will see its impressive cathedral and the old colonial city architecture.
Day 4: On day 4 you will journey around the island for a full day's guided excursion. Your first port of call will be the village of Icod de los Vinos on the west coast, which is famous for the Canary Islands Dragon Tree. This subtropical tree-like plant is the natural emblem of Tenerife. Continue to Playa de Las Americas for some free time, with views of the spectacular Los Gigantes Cliffs en route. In the afternoon, we'll visit the Basilica of Candelaria, to view the famous statue of the Black Madonna and bronze statues of the 'Guanches'. The Guanches were the original inhabitants of the Canary Islands and while it is generally believed that they no longer exist as a distinct ethnicity, many traces of their culture remain. Please note only breakfast and dinner will be included in your hotel on this day.
Day 5: Day 5 will be free to enjoy at your leisure. We recommend you take some time to explore the town of Puerto de la Cruz, which has an excellent range of cafes and bars. There are many other attractions outside the town centre, particularly the botanical gardens, which have a large range of tropical and subtropical trees, plants and flowers.
Day 6: You will begin day 6 with a morning guided excursion to the volcanic Mount Teide National Park, which is dominated by the highest peak in Spain, Mount Teide itself. Along the way you will pass through the evergreen valley of La Orotava. The soil here is home to some very rare flora due to the lava flows on the flanks of the mountain. After, you will return to your hotel in time for lunch.
Day 7: On your final day you are free to relax and enjoy your surroundings. Why not take a walk to Puerto de la Cruz for some last-minute souvenirs or visit Loro Parque (Parrot Park), which is a theme park and zoo that is amongst the largest in the world.
Holiday provided by
Read further information about our partner and full Terms and Conditions by clicking here
You might like...