What Qualifications Are Needed to Become a Travel Consultant?
Restaurant & Food Service Jobs
')" data-event="social share" data-info="Pinterest" aria-label="Share on Pinterest">
')" data-event="social share" data-info="Reddit" aria-label="Share on Reddit">
')" data-event="social share" data-info="Flipboard" aria-label="Share on Flipboard">
Types of Careers in the Travel Industry
Advantages & disadvantages of a travel agent's career, how to become an independent contractor for a travel agency.
List of Jobs in Travel & Tourism
Duties of a Reservations Agent
The rise of online booking apps and websites, along with the COVID-19 pandemic, has forced travel agents and travel consultants to adapt or die. Understanding the differences and similarities between travel agents and travel consultants will help you decide if this career is a good option for you.
Travel Agent vs. Travel Consultant
In their narrowest roles, travel agents help you book travel, while travel consultants help you plan trips. Many travel agents morphed into travel consultants as increased affluence and cheaper airfares and accommodations led to more people traveling (before the pandemic).
Travel agents are more skilled at finding you the best flights and rooms at the lowest costs. Travel consultants specialize in finding the best destinations, based on the trip checklist you give them. Even if you know the city where you'll be traveling, a travel consultant can help you find the best restaurants, nightlife or times of year to visit or vacation.
Travel Agent Skills
Travel agents must be familiar with the processes for booking flights directly with airlines, accommodations providers and rental car companies. In addition, they should be familiar with the various websites and apps that cross-check most airlines and accommodations providers to find the best rates. These platforms are known as aggregators, explains Aviation Tribune . Working with organizations like the American Society of Travel Agents, you'll find even more tools to help you.
A qualified travel agent would know, for example, that Southwest airlines airfares don't show up in Expedia's or other aggregators' airfare search results. If your client is traveling, you should not only check flight apps, but also Southwest's website.
Travel agents can also help you use credit card mileage points, know when blackout dates exclude the use of points and can advise you on whether or not you'll save money by booking your flight, room and vehicle rental on one site.
Travel Consultant Skills
Travel consultants are experts at knowing about various cities and countries. They might have contacts at top hotels, resorts, entertainment venues and restaurants in major cities. Like travel agents, they need good people skills.
If you're traveling internationally, a travel consultant will be able to help you understand what you'll need for your trip in the way of passports and vaccinations. Staying up to date on U.S. State Department travel advisories and knowing what the weather is like at different times during the year are typical luxury travel advisor qualifications.
Many travel agents specialize in certain countries, traveling there to familiarize themselves with the local laws and customs and find the exciting hot spots, according to Study.com . They'll even help you choose what clothing to pack for your trip. These types of travel consultants often cater to affluent clients who are willing to pay more for this type of firsthand information.
Becoming a Travel Agent or Consultant
There's no college degree to become a travel agent or consultant, but you will increase your chances of landing one of these jobs if you earn a certificate or degree in a field like travel and tourism or hospitality.
You can also prepare by joining a group like the Travel Institute or Cruise Lines International Association.
Earning designation as a Certified Travel Associate or Certified Travel Counselor (which requires at least five years of experience) will also help you enter the field and move up. Once certified, you'll need to take continuing educations courses to maintain your certification.
With the COVID-19 pandemic depressing the travel industry for the foreseeable future, your best bet to make a living in this profession might be to learn how to find and assist people who are taking vacations using a car, or you might become a high-end travel consultant.
Travel Agent Compensation
The U.S. Bureau of Labor Statistics only provides pay data for travel agents, possibly because travel consulting is a boutique profession with many of these professionals working as independent contractors.
According to the BLS, travel agents earned a median annual pay of ​ $40,660 ​ in 2019, or ​ $19.55 ​ per hour. The top 10 percent of this group earned ​ $69,420 ​ annually, while the bottom 10 percent earned ​ $23,660 ​. Travel consultants to the wealthy can make six-figure salaries and might even travel with clients, or visit locations before their clients (sometimes business) travel there. These types of trips are known as site visits.
Study.com: How to Become a Travel Consultant Career Roadmap
The Travel Institute: How to Become a Travel Agent
Education-Portal.com: Certified Travel Consultant Career Information and Requirements
The Travel Institute: National Travel Agent Proficiency (TAP) Test
The Travel Institute: CTA Course Descriptions
Steve Milano is a journalist and business executive/consultant. He has helped dozens of for-profit companies and nonprofits with their marketing and operations. Steve has written more than 8,000 articles during his career, focusing on small business, careers, personal finance and health and fitness. Steve also turned his tennis hobby into a career, coaching, writing, running nonprofits and conducting workshops around the globe.
Related Articles
How to become a reservation agent, what are the duties of a travel consultant, corporate travel consultant job description, what is a reservations specialist, what skills does one need to be a travel agent, how to be organized as a travel agent, travel & tourism management jobs, airport ticket agent training, job description of an incentive travel specialist, most popular.
1 How to Become a Reservation Agent
2 What Are the Duties of a Travel Consultant?
3 Corporate Travel Consultant Job Description
4 What Is a Reservations Specialist?
Explore Jobs
Jobs Near Me
Remote Jobs
Full Time Jobs
Part Time Jobs
Entry Level Jobs
Work From Home Jobs
Find Specific Jobs
$15 Per Hour Jobs
$20 Per Hour Jobs
Hiring Immediately Jobs
High School Jobs
H1b Visa Jobs
Explore Careers
Business And Financial
Architecture And Engineering
Computer And Mathematical
Explore Professions
What They Do
Certifications
Demographics
Best Companies
Health Care
Fortune 500
Explore Companies
CEO And Executies
Resume Builder
Career Advice
Explore Majors
Questions And Answers
Interview Questions
Travel Consultant Education Requirements
Career Path
Job Description
How To Hire
Best States
Best Cities
Job Outlook
Usually, travel consultants don't need a college education. The most common degree for travel consultants is bachelor's degree with 50% graduates, with only 22% travel consultant graduates earning associate degree. Travel consultants who decided to graduate from college often finish University of Phoenix or Johnson & Wales University. Some good skills to have in this position include reservations, booking and car rentals.
Popular travel consultant certifications include Travel and Tourism Professional (TTP), Certified Travel Associate (CTA), or Certified Travel Counselor (CTC). To improve travel consultant qualification and skills, we prepared some online courses to help in travel consultant education paths.
What education do you need to become a travel consultant?
What degree do you need to be a travel consultant.
The most common degree for travel consultants is bachelor's degree, with 50% of travel consultants earning that degree. The second and third most common degree levels are associate degree degree at 22% and associate degree degree at 10%.
Bachelor's , 50%
Associate , 22%
High School Diploma , 10%
Diploma , 6%
Other Degrees , 12%
What should I major in to become a travel consultant?
You should major in business to become a travel consultant. Most travel consultants, 25% to be exact, major in business. Other common majors for a travel consultant include hospitality management and communication.
Business , 25%
Hospitality Management , 20%
Communication , 5%
Marketing , 5%
Other Majors , 45%
Best majors for travel consultants
20 best online courses for travel consultants.
1. International Travel Preparation, Safety, & Wellness
Whether you've traveled before or not, living and working overseas can be challenging. Learn how best to prepare and make the most of your time internationally. This course will prepare you to work and live overseas. It explores the epidemiology of common morbidity and mortality among travelers and examines key prevention, safety, and travel medicine principles and services to contextualize risks and maintain wellness. The course reviews applicable interventions, appropriate vaccines, and...
2. Spanish Vocabulary: Sports, Travel, and the Home
Ready for the big game? Building on the vocabulary and skills that you have already mastered, this third course of the specialization will introduce new vocabulary that will prepare you to discuss sports, pastimes and politics -- important cultural elements of the Spanish-speaking world. You'll also add new vocabulary relating to travel and living arrangements. This course also introduces the progressive tense and past tense and you will add to your vocabulary of helping verbs...
3. TRAVEL Hacking for Beginners: Cheap, Smart & Safe Travel
60+ World Travel Tips: Cheap Travel. Fear of Flying. Travel Motivation & Safety. Negotiation. Social Success Abroad...
4. Executive Travel Planning for Assistants in 2023
Manage flights, hotels, and car services for corporate travel like a pro! PLUS travel changes during a global crisis...
5. Hotel Management: Distribution, Revenue and Demand Management
Market hospitality services, manage demand, and optimize revenue.\n\nThis Specialization covers the basics of hotel demand management, distribution, and revenue management. You'll learn how e-commerce intermediaries such as online travel agencies are impacting the already-complex hospitality sector, and you'll explore tools and techniques that will help you effectively market hospitality services and maximize business revenue in this new global industry landscape. In the final Capstone Project,...
6. How to get Paid to Travel The World in 2022
Build an online brand from scratch and get paid to travel the world Full Time...
7. Travel Writing: Explore the World & Publish Your Stories!
Highest Rated Travel Writing Course ~ Ranked #4 on Buzzfeeds List of "23 of the Coolest Online Classes" on this website...
8. Travel Photography: Take Beautiful Photos on Your Adventures
Capture amazing photos with our complete A-Z guide to travel photography: Equipment, Shooting, Editing, Sharing...
9. Travel Journaling: How to Write Extraordinary Travel Diaries
From the author of "Globejotting: How to Write Extraordinary Travel Journals (and still have time to enjoy your trip!)"...
10. Travel Hacking and Credit Card Reward Basics!
Credit cards offer HUGE sign up bonuses!...
11. DIGITAL NOMAD MASTERY - How to Travel The World for Free
How You Can Explore the World in Luxury or On a Shoestring as a Digital Nomad...
12. Start Your Traveling Ministry - Itinerant and Evangelistic
Ministry Training Institute. How do you get started with a traveling ministry?...
13. Travel! The Ultimate Crash Course to Living on the Road
How You Can Afford a Life of Travel and Adventure!...
14. Learn Most Common Thai For Travelling. In Just 40 Minutes!
Learn Practical Thai in Just 40 minutes!...
15. How To Work For Yourself And Travel The World
How to find your focus, determine the value you can offer the world, and focus on creating the life you want...
16. Customer Service Training Keys To Satisfy Your Customers
An introduction to customer service and its importance in any business...
17. Salesforce Service Cloud Consultant Certification Course
Get Certified as a Salesforce Service Cloud Consultant and Implement the Lightning Service Console and Build Survey App...
18. How to Market Yourself as a Coach or Consultant
Learn a Proven, Step-by-Step Process You Can Use to Package, Brand, Market, & Sell Your Coaching or Consulting Services...
19. Customer Service
How to Approach New Customers and Maintain Existing Ones...
20. Application Packaging Training
Get trained with Application Packaging trainer. Experience the Real time implementation and setup Software Packaging Lab...
Average travel consultant salary by education level
Travel consultants with aBachelors degree earn the highest average salary, at $51,064 annually. Travel consultants with a High School Diploma degree earn an average annual salary of $45,920.
Consultant Education Requirements
Corporate Travel Agent Education Requirements
Corporate Travel Consultant Education Requirements
Corporate Travel Counselor Education Requirements
Cruise Counselor Education Requirements
Senior Travel Consultant Education Requirements
Tour Agent Education Requirements
Travel Agent Education Requirements
Travel Coordinator Education Requirements
Travel Counselor Education Requirements
Travel Manager Education Requirements
Travel Specialist Education Requirements
Traveler Education Requirements
Traveling Representative Education Requirements
Become a Consultant
Become a Corporate Travel Consultant
Become a Senior Travel Consultant
Become a Travel Agent
Become a Travel Coordinator
Become a Travel Counselor
Become a Travel Specialist
Become a Traveler
Become a Traveling Representative
Auto Travel Counselor Jobs Near Me
Consultant Jobs Near Me
Corporate Travel Agent Jobs Near Me
Corporate Travel Consultant Jobs Near Me
Corporate Travel Counselor Jobs Near Me
Corporate Travel Expert Jobs Near Me
Cruise Counselor Jobs Near Me
Senior Travel Consultant Jobs Near Me
Tour Agent Jobs Near Me
Travel Agent Jobs Near Me
Travel Coordinator Jobs Near Me
Travel Counselor Jobs Near Me
Travel Manager Jobs Near Me
Travel Service Consultant Jobs Near Me
Travel Specialist Jobs Near Me
What a Consultant Does
What a Travel Agent Does
What a Travel Coordinator Does
What a Travel Manager Does
What a Travel Specialist Does
Zippia Careers
Sales Industry
Travel Consultant
Travel Consultant Education
PRO Courses Guides New Tech Help Pro Expert Videos About wikiHow Pro Upgrade Sign In
EDIT Edit this Article
EXPLORE Tech Help Pro About Us Random Article Quizzes Request a New Article Community Dashboard This Or That Game Popular Categories Arts and Entertainment Artwork Books Movies Computers and Electronics Computers Phone Skills Technology Hacks Health Men's Health Mental Health Women's Health Relationships Dating Love Relationship Issues Hobbies and Crafts Crafts Drawing Games Education & Communication Communication Skills Personal Development Studying Personal Care and Style Fashion Hair Care Personal Hygiene Youth Personal Care School Stuff Dating All Categories Arts and Entertainment Finance and Business Home and Garden Relationship Quizzes Cars & Other Vehicles Food and Entertaining Personal Care and Style Sports and Fitness Computers and Electronics Health Pets and Animals Travel Education & Communication Hobbies and Crafts Philosophy and Religion Work World Family Life Holidays and Traditions Relationships Youth
Browse Articles
Learn Something New
Quizzes Hot
This Or That Game New
Train Your Brain
Explore More
Support wikiHow
About wikiHow
Log in / Sign up
Finance and Business
Business by Industry
Consultancy Freelance and Contracting
How to Become a Travel Consultant
Last Updated: March 17, 2023 Approved
This article was co-authored by Greg Guiteras . Greg Guiteras is the CEO of Lorraine Travel, LLC, one of the largest privately-owned travel management companies in Florida founded in 1948. With over 34 years of experience, Greg's specialties are in corporate travel management, sales and marketing, contract negotiations, strategic partnerships, and luxury hotel sales. Greg holds a BS in Marketing from Florida State University. Greg has also created WhataHotel!, a website offering exclusive perks on hotel bookings, and CabinMate, an app that matches single cruise travelers with potential cabin matches "in the same boat" to avoid traveling solo on a cruise. There are 11 references cited in this article, which can be found at the bottom of the page. wikiHow marks an article as reader-approved once it receives enough positive feedback. In this case, 100% of readers who voted found the article helpful, earning it our reader-approved status. This article has been viewed 173,640 times.
These days, many people book flights, hotels, cruises, and excursions online without anyone's guidance. But that doesn't mean travel consultants aren't still important, or that they can't still make a living in the travel industry. Through a combination of proper education, relevant skills, and related work experience, you can become a travel agent with invaluable expertise and advice for the modern traveler.
Educating Yourself
If you're still in high school, begin or continue taking courses in a foreign language. Also consider business, computer, or communication courses if your school offers them.
Look up a list of programs endorsed by the American Society of Travel Agents (ASTA) or the International Association of Travel Agents Network (IATAN). [6] X Research source
Developing the Necessary Skills
Practice active listening by repeating what someone says in your own words. This shows them you're engaged in the conversation.
Create positive interactions by smiling when greeting others, offering them your assistance, and showing you care with a simple, "How are you today?"
Getting Job Experience
You'll still have to do all your own marketing to drive traffic to your independent website, but you can avoid all the hard work of setting up a brand new business. [9] X Research source
Visit an impartial site, like HostAgencyReviews.com to compare host agencies and learn more about different ones. [10] X Research source
Other niche travel markets include community service, seniors, singles, families, women only, pets, disabled, and honeymoons. [11] X Research source
Write articles for your site, get a newsletter started, pay for ads online, and spread news of your new business across social media.
It may be worthwhile to take an online course in internet marketing if you're unfamiliar with it.
Some of the necessary paperwork includes your business license, proof of liability insurance, tax documents, and a letter of recommendation from a former employer.
Each country has their own national certification boards for travel agencies, so visit the IATA website for your country's requirements.
Community Q&A
Be aware that a travel consultant is both a travel expert and a salesperson. The consultant is responsible for listening to preferences, suggesting destinations, easing a traveler's concerns and closing the sale in order to make a profit. Thanks Helpful 0 Not Helpful 0
After receiving your IATA or ASTA card, you may be eligible for specials and discounts on flights, rental cars, hotels, and more. Use these discounts for your personal travel, as it will only enhance your expertise. Thanks Helpful 0 Not Helpful 0
You Might Also Like
↑ http://study.com/articles/How_to_get_a_GED_a_Step-by-Step_Process_to_Earn_a_GED.html
↑ http://learn.org/articles/What_Degree_is_Required_to_Become_a_Travel_Agent.html
↑ https://www.hcareers.com/article/career-advice/becoming-an-independent-travel-agent
↑ http://learn.org/articles/What_is_the_Course_Curriculum_of_an_Online_Travel_Agent_Certificate_Program.html
↑ https://www.asta.org/Education/travelschool.cfm?navItemNumber=11328
↑ https://trainingmag.com/how-improve-interpersonal-skills
↑ http://www.findahosttravelagency.com/the-benefits-of-working-with-a-host-agency
↑ http://www.travelweekly.com/Travel-News/Travel-Agent-Issues/Insights/Site-helps-agents-sort-through-host-agency-options
↑ https://www.entrepreneur.com/article/202350
↑ https://www.entrepreneur.com/article/190464
↑ http://www.iata.org/services/accreditation/accreditation-travel/Pages/application.aspx
About This Article
To become a travel consultant, start by getting your high school diploma or GED, then attending a 2 or 4 year college for a degree in business, hospitality, or a foreign language. You can also sign up for a travel agent certificate program, which typically takes 2-6 months to complete. In addition to school, you'll also want to develop other necessary skills, such as traveling as much as possible and practicing your interpersonal skills. Finally, get a job in hospitality, sales, or customer service to further your skill set. To learn how to specialize your services as a travel consultant, keep reading! Did this summary help you? Yes No
Reader Success Stories
Norah Kabinga
Apr 9, 2016
Did this article help you?
Latoya Williams
Jun 9, 2018
Featured Articles
Trending Articles
Watch Articles
Terms of Use
Privacy Policy
Do Not Sell or Share My Info
Not Selling Info
Get all the best how-tos!
Sign up for wikiHow's weekly email newsletter
Search Please fill out this field.
Manage Your Subscription
Give a Gift Subscription
Sweepstakes
Everything You Need to Know About Becoming a Travel Agent
Here's what you should know before becoming a travel agent.
If you're someone who spends your days scanning flights , loves hotel rewards points, and in general, is a fervent traveler, you've probably wondered how to become a travel agent.
And, while it's true that living in the age of Expedia means travel agents are not as vital as they once were, people use them a lot more than you might think. Just because travelers aren't calling up an agent every time they need to book a quick flight doesn't mean they don't want to consult an expert for a big trip. This holds especially true when it comes to honeymoons or experiential trips that have a lot of moving parts — coordinating tour companies , translators, or multiple resort stays, for example. It's often easier to leave the logistics to someone else: travel agents.
You don't need a specific employment background to become a travel agent, so if you're looking for a fresh career start, that's totally OK. You have to start somewhere on your path to becoming a travel agent, and the sooner you jump in, the sooner you'll build your client base. On the other hand, if you're hoping to parlay your experience in a semi-related industry, be it marketing or hospitality, that can help because you'll have even more context for your new gig. Either way, this can be a rewarding career path (with some fun perks), so here's what you need to know to become a travel agent.
Formal Training Needed to Become a Travel Agent
While some four-year colleges, community colleges, and trade schools offer tourism certifications, it is not a requirement for those trying to become travel agents. Certificates of tourism can be very helpful, but so can previous training in marketing, hospitality, or even event planning. Ultimately, your knowledge of destinations, sales, itinerary planning, and booking software will be crucial for your career as a travel agent.
In terms of the training time you need to put in before becoming a fully-fledged travel agent, it depends. You could start your career right after high school, or you could put in one to four years to earn a certificate, associate's, or bachelor's degree in tourism. Of course, you could also change course from a related job, and morph your experience as, say, a destination wedding planner into a career as a travel agent.
Training Programs Available
You could take classes with a company like The Travel Institute to earn your certification. Not only will they teach you the basics of planning itineraries, but they'll also make sure you're learning about new cultures, world geography, and experiences you can have all over the world. They'll also help you decide what business route you want to take.
How to Become a Travel Agent: The Logistics
Becoming a travel agent will likely mean starting your own business . On the plus side, it requires relatively little overhead. If you're becoming a small business owner by opening a yoga studio, for example, you will need to rent a space, deal with permits, buy supplies, build a website, and pay yoga teachers and someone to work the front desk. However, if you're starting a travel agent business, you can operate from your living room and there aren't nearly as many upfront costs.
You will have to think about what type of business you want to become. Do you want to incorporate or become an LLC? Would you rather be a sole proprietor? Incorporating takes the most effort, and is often the most expensive. Becoming an LLC is a good happy medium because it can help protect you as a business entity without having as many associated costs. Small business owners typically become an LLC to protect their personal assets. If you get sued as an LLC, someone can come after your business holdings, but can't come after your house, car, or personal savings.
If you choose to remain a sole proprietor (which doesn't require any fees or legwork), you are essentially a freelancer or independent contractor. You can be an LLC and an independent contractor, too — they aren't mutually exclusive. If you want to be an independent contractor, it likely means you're working as part of a larger host agency, which is smart to do when you're starting out as a travel agent. Down the road, you can also own a travel agency franchise. Owning a franchise might come with more overhead costs, and that would be a reason to incorporate.
If you're an independent contractor, you should know that your taxes aren't going to be as straightforward as a full-time employee's might be. You may have to start keeping track of your business expenses, as you might be able to write them off. You also might not get things like health benefits from your employer. As you plan your new career, consider sitting down with an established travel agent to ask them some logistical questions: Where do they get their health insurance? How do they keep track of their income and expenses? Do they use an accountant to do their taxes? While meeting with the travel agent, you can discuss the pros and cons of working for a larger agency, too. If you're not sure how to get in touch with other travel agents, consider using social media, like LinkedIn or even Instagram.
What to Think About When You Become a Travel Agent
Once you've secured work as a travel agent, you'll want to think about how you can earn more money and distinguish yourself from other agents. Here are three things to consider as you start your career.
Making Commissions: If you're working for a larger travel agency as an independent contractor, how do commissions work? Make sure you have this conversation early on before accepting the position. When you're starting out, you want to make sure the commission rate you're receiving is similar to the industry standard.
Growing Your Client Base: How do you make more money as a travel agent? Clients, clients, clients. You want happy customers who will return to you every time they want to book a travel experience. You'll want to keep your clients happy by finding them great deals, curating unbelievable experiences for them, and simply being great to work with.
Establishing a Niche: This is by no means a requirement for becoming a travel agent, but as you establish your career, you may want to consider focusing on a specific niche. For example, perhaps you're someone who focuses on honeymoon travel , luxury travel, or adventure travel . Your niche can help you attract clients, and it can be anything in the travel realm, as long as there's a need for it.
By clicking "Accept All Cookies", you agree to the storing of cookies on your device to enhance site navigation, analyze site usage, and assist in our marketing efforts.
Thank you. You should be receiving a reset link at the email address you provided shortly.
Thanks for reaching out!
We will call you within the next business day., business hours are monday to friday, 9am to 9pm eastern time., ready to get started.
Form could not be submitted due to an error.
Please confirm reCaptcha.
reCAPTCHA expired. Please reconfirm.
Boot Camp Session Dates:
The following dates are available for this boot camp. Once you register, our enrollment team will contact you to confirm your session dates.
Travel Agent Training (Exam Cost Included)
Train to become a travel industry professional in this flexible online course..
Requirements
Prerequisites.
phone Call Us:
Together, travel and tourism make up one of the world's largest industries. While independent travel booking is on the rise, travel agents continue to play a vital role in luxury, corporate, and group travel. As the industry continues to expand, now is the perfect opportunity to become a skilled travel agent.
This online Travel Agent certification course will prepare you to work in the fast-paced travel industry. By completing your travel agent course, you will gain a deep understanding of both travel and tourism, so you can help clients research, plan, and book their trips.
What you will learn
Everything you need to know about the travel industry, including airline and ground transportation, hotels and resorts, cruises, tours, specialty travel, and more.
All about the international and domestic travel destinations that you are most likely to recommend and sell to your clients.
How to market yourself as a Travel Professional
Customer service skills needed as a Travel Professional
How you will benefit
Upon completion of this course, you will be able to sit for the Travel Agent Proficiency (TAP) test, offered by the Travel Institute (formerly ICTA)
You will have the knowledge you need to get started in your travel career
Introduction to the Travel Industry
Professional Skills
Basic/International Geography
Destination Geography
Introduction to International Travel
Introduction to Air Travel
Transportation
Career Development
Sales and Marketing for Travel
Requirements:
Hardware Requirements:
This course can be taken on either a PC, Mac, or Chromebook.
Software Requirements:
PC: Windows 8 or later.
Mac: macOS 10.6 or later.
Browser: The latest version of Google Chrome or Mozilla Firefox are preferred. Microsoft Edge and Safari are also compatible.
Adobe Acrobat Reader .
Software must be installed and fully operational before the course begins.
Email capabilities and access to a personal email account.
Instructional Material Requirements:
The instructional materials required for this course are included in enrollment. The following textbooks will be shipped to you approximately 7-10 business days after enrollment:
Travel Career Development and accompanying workbook
Exploring the World and accompanying workbook
Please note: You will receive a digital book if the physical book is on backorder.
Prerequisites:
There are no specific prerequisites for this course. This course is for you if you want to enhance your travel industry knowledge or jump-start your career in the travel industry.
You've got questions. We're here to help.
Our highly knowledgeable Enrollment Specialists will answer any questions you might have about the course and payment options.
Helene K. Liatsos
Helene K. Liatsos is a consultant for small businesses, travel agencies, and home-based business startups with more than 25 years of experience. Along with a successful career in the travel industry, working with airlines, hotels, and travel agencies, Helene established her own business management company, Home Office Management Experts, and was awarded the 2004 Home-Based Business of the Year by the U.S. Small Business Administration. As a QuickBooks Certified Advisor, she provides bookkeeping, payroll and QuickBooks training services. She holds a Bachelor of Arts from Fairleigh Dickinson University.
How much do travel agents make?
According to the U.S. Bureau of Labor Statistics, travel agents earn an average income of $43,810 per year ($21.06 per hour). Top-earning travel agents (90th percentile) earn over $74,220 annually. This occupation has an expected growth rate of 20% by 2031, much faster than the average growth rate for all professions (5%). This translates into 7,500 openings for travel agents every year.
What does a travel agent do?
Based on information provided by the U.S. Bureau of Labor Statistics, travel agents sell transportation, lodging, and admission to entertainment activities to individuals and groups planning trips. They offer advice on destinations, plan trip itineraries, calculate total costs, and make travel arrangements for clients.
A travel agent's typical duties can include anything from organizing travel for business and vacation clients (planning and arranging tour packages, excursions, and day trips) to giving details on required documents, such as passports and visas, and on complying with cross-border entry requirements, such as health and safety protocols. Travel agents also describe trips to clients, advise about local customs and attractions, book reservations for travel, hotels, rental cars, and special events, and make alternative booking arrangements if changes arise before or during a trip.
What is a certified travel agent?
A certified travel agent has earned one of the available industry certifications, such as Certified Travel Associate (CTA) or Certified Travel Counselor (CTC). While they are not required to work in the industry, travel agent certifications can add prestige to your resume. When considering a CTA certification, it is necessary to first obtain the TAP certification. This course covers the fundamental knowledge necessary for this certification and serves as a solid foundation for your CTA certification journey.
Does this course prepare you for a certification?
The Travel Agent Training course will prepare you to sit for the TAP (Travel Agent Proficiency) test, offered by the Travel Institute (formerly ICTA), the registration fee for this test is included with this course. The Travel Agent Proficiency or TAP test is the first step towards professional recognition. The test allows students to demonstrate that they have mastered the basics of the travel industry – selling skills, basic geography, and the items/products sold by travel counselors.
Can I register for a course if I am an international student?
Yes, ed2go courses are completely online. However, keep in mind that not all certifying bodies or industry-specific certifications are recognized internationally. Please review your country's regulations prior to enrolling in courses that prepare for certification.
When can I start the course?
This course is open enrollment, so you can register and start the course as soon as you are ready. Access to your course can take 24-48 business hours.
How long does it take to complete this course?
This course is self-paced and open enrollment, so you can start when you want and finish at your own pace. When you register, you'll receive six (6) months to complete the course.
What if I don't have enough time to complete my course within the time frame provided?
The time allotted for course completion has been calculated based on the number of course hours. However, if you are unable to complete the course, contact the student advising team to see what options you may have available to work out a suitable completion date. Please note that an extension fee may be charged.
What kind of support will I receive?
The course instructor will be available by email to answer any questions and provide feedback on your performance. Occasionally, your course may be supported by a team of industry experts. You will also receive support from the student advising team.
What happens when I complete the course?
Upon successful completion of the course, you will be awarded a certificate of completion. In addition, you will receive an exam voucher for the TAP (Travel Agent Proficiency) test, offered by the Travel Institute (formerly ICTA), after successful completion of the course and financial obligation.
Am I guaranteed a job?
This course will provide you with the skills you need to obtain an entry-level position in most cases. Potential students should always do research on the job market in their area before registering.
Can I get financial assistance?
This course is non-credit, so it does not qualify for federal aid, FAFSA and Pell Grant. In some states, vocational rehab or workforce development boards will pay for qualified students to take our courses. Additionally, some students may qualify for financial assistance when they enroll, if they meet certain requirements. Financing is available from select schools. Learn more about financial assistance.
How can I get more information about this course?
If you have questions that are not answered on our website, representatives are available via LIVE chat. You can also call us at 1-877-221-5151 during regular business hours to have your questions promptly answered. If you are visiting us during non-business hours, please send us a question using the "Contact Us" form.
Copyright © 1997 - 2023 All rights reserved. The material on this site cannot be reproduced or redistributed unless you have obtained prior written permission from Cengage Learning. Privacy Policy
Password Reset
A password reset link has been sent to the email address you provided.
Search TravelAge West

How to Become a Travel Agent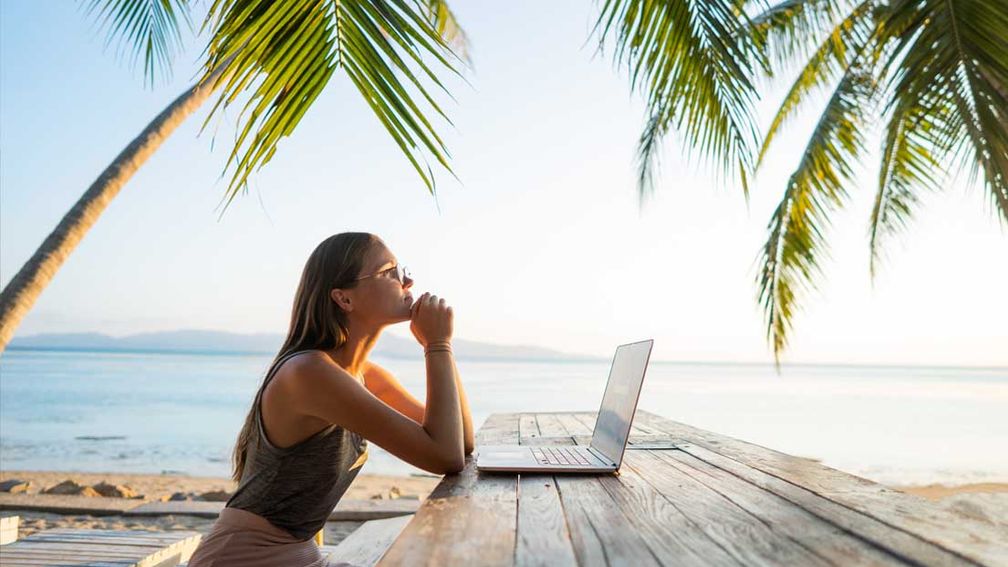 How do you become a travel advisor (formerly known as a "travel agent")?
In this guide to becoming a travel advisor, we've included key details about the nitty-gritty elements of the career, such as how to pick a business model; whether or not you should join a travel agent consortium (and who the major players are); how to acquire the necessary education for success; and how much money you can expect to make as a full-time agent.
Read on to find out how to switch careers and become a working travel advisor.
What Do Travel Agents Do?
If you're interested in being a travel advisor, it's important to understand that this is a demanding, service-oriented sales career. These days, travel agents are actually advisors who get to know clients and offer a concierge service (hence the shift away from the "travel agent" name which has a more passive connotation).
These days, travel agents are actually advisors who get to know clients and offer a concierge service (hence the shift away from the "travel agent" name which has a more passive connotation).
While many believe that travel advisors are experts in all destinations and travel products, they are actually experts in their clients. Advisors typically collaborate with a network of travel experts (aka "suppliers") and then advise clients on the best custom travel solution. They book and plan all aspects of a client's vacation, drawing on their industry expertise and personal relationships with hoteliers, cruise lines, tour operators and in-destination professionals.
Most importantly, travel advisors assist their clients every step of the way — from the planning process all the way through to the travel experience, helping clients navigate issues during their trips such as flight delays, medical emergencies, poor customer service and more. Many travelers refuse to travel without the support of a travel advisor, who they know will not only guarantee them the best planned vacation, but will advocate on their behalf when things go wrong.
Why You Should Become a Travel Advisor. Do People Still Use Travel Agents?
The recent pandemic caused historic travel restrictions and changing protocols, making a travel professional's job harder than ever. But  advisors rose to the task, expertly servicing clients and earning client trust (and business) for the long-term. 
Indeed, the old anxieties about the travel agent career being a dying breed have been replaced by great respect for travel agents and clients who would never dream of planning a trip on their own again. In fact, a recent survey found that 50% of people are more likely to use a travel agent today than in the past, a 14% year-over-year increase, due in part to the fact that most consumers (68%) believe that travel planning is more complex now.
And, of course, many of the pre-pandemic perks of being a travel agent still exist, such as the ability to work from home and travel the world. It's no longer a secret that being an advisor is an exciting career option — particularly if your passions include learning about the world, mastering the logistics of travel and making people's dreams come true (it might sound cheesy, but it happens). A love of selling, marketing, networking and running your own business does not hurt, either.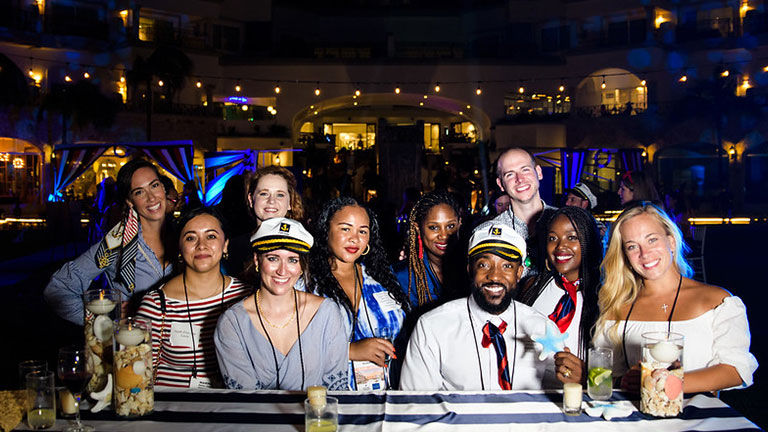 We even launched a TravelAge West event —  The Future Leaders in Travel Retreat  — to serve the new generation of agents between the ages of 22-37. Attendees network with peers and participate in professional development sessions covering topics for travel agent success , such as how to tweak your company branding for better results, how to best work with suppliers, how to meet financial goals and how to advocate for a more diverse and inclusive travel industry.
What Qualifications Do You Need to Become a Travel Agent?
There are no formal qualifications needed to become a travel advisor. However, some four-year universities, colleges and trade schools do offer tourism degrees and courses, which could be helpful in setting up a successful career — but these programs range significantly and must be carefully vetted.
While no formal education is required to become a travel agent, degrees and/or work experience in the complementary fields of business, sales and marketing will come in handy for new travel advisors.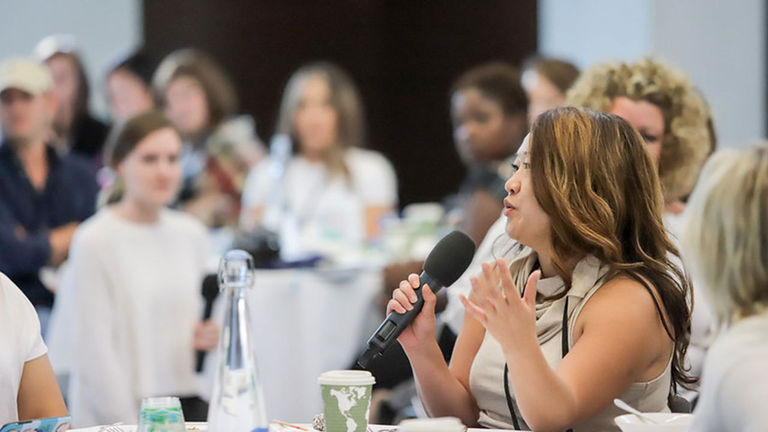 According to many top advisors, nothing beats working for a brick-and-mortar travel agency before launching an independent business as a travel advisor so that you can learn the ropes from seasoned pros. Host agencies and consortia usually have training programs for new advisors, and several agencies offer training programs to prospective agents as well.
Professional development focused on becoming a better businessperson is important, especially for independent contractors. In addition to reading trade publications such as TravelAge West, seek out  supplier education programs  and strongly consider new-to-the-industry courses and certifications.
The Travel Institute  offers courses targeted to new advisors. But for those still unsure if being a travel advisor is the right choice, consider taking this 45-minute module that promises to "clear the fog" and provide the behind the scenes on the career.
In addition to taking courses, seek out mentorships with successful travel advisors and find host travel agencies that provide these resources to new advisors. 
Finally, all travel agents — no matter what their training — must stay up to date with the latest in travel products and destinations by reading trade publications and developing close relationships with travel suppliers, many of whom offer specialist training. 
Pick a Travel Agent Consortium and/or Host Agency That Complements Your Business Model
As a new travel advisor, you have your pick of business models and can incorporate, form an LLC or become an employee.
Loving working from home? You can become an independent contractor for a host agency. Prefer collaborating with peers on a daily basis and want to learn the ropes from seasoned advisors? Consider applying for a job at a local brick-and-mortar travel agency.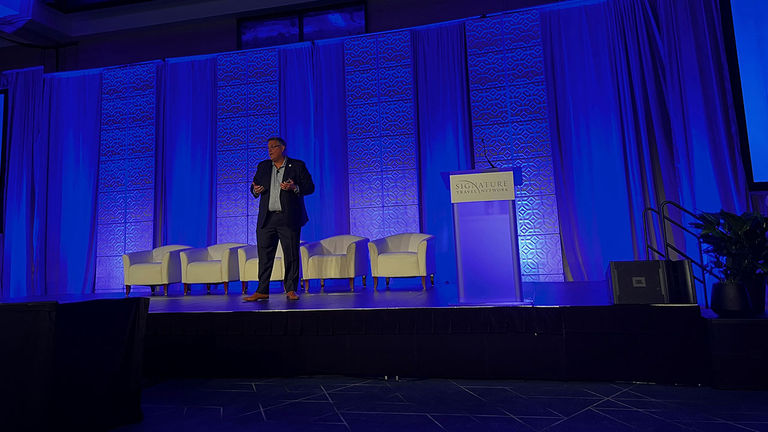 No matter what you choose, joining a host agency and/or a travel agent network, aka a consortium, is a must, and understanding the differences between a consortium and a host agency is a key first step.
According to TravelAge West editor Emma Weissmann, "a consortium's benefits are not purely financial, although many advisors will admit that membership, which typically includes booking incentives and group rate pricing, has had a major impact on their bottom line."
A consortium's benefits are not purely financial, although many advisors will admit that membership, which typically includes booking incentives and group rate pricing, has had a major impact on their bottom line.
Travel agent networks such as Virtuoso and Signature Travel Network also offer an array of marketing programs, educational events and networking opportunities created to enhance relationships with a set of vetted tour operators, cruise lines, hotel companies and more.
In this story about top travel agent networks, Weissmann breaks down the five largest travel agent networks by how they help their members, how they are different from each other and more.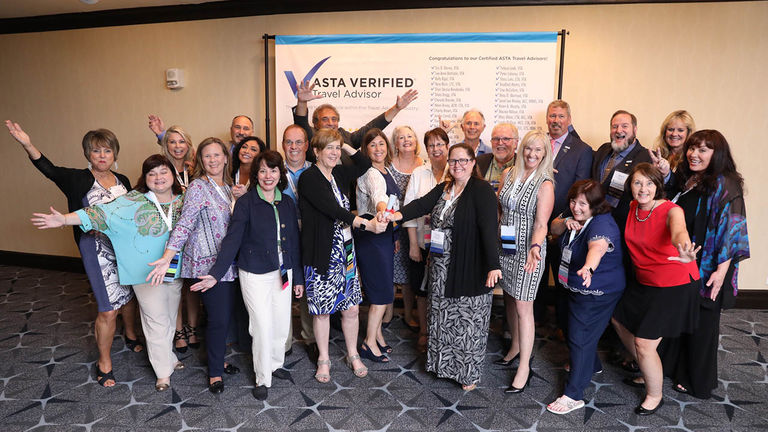 Another organization that new travel advisors should familiarize themselves with is American Society of Travel Advisors, aka ASTA, which aims to "facilitate the business of selling travel through effective representation, shared knowledge and the enhancement of professionalism."
Choose Your Niche and Build a Brand: From Disney Travel Agents to Luxury Travel Advisors
To be a successful travel advisor, you must know who your ideal client is. Where do they like to travel and how do they want to get there? Answering these questions will help you develop your travel niche, which could be as specific or broad as you would like.
Some advisors focus on one region of the world, one type of travel (e.g., safaris or cruises) or broader travel categories such as luxury travel, family travel or adventure travel. Some travel advisors even focus on topics as specific as selling theme park vacations to Disneyland.
RELATED: How to Become a Disney Travel Agent
If you want to attract the right audience, you need to ensure the image you're sharing about yourself — from your in-person sales pitch to your online persona — aligns with your travel planning styles, values and professional goals. 
"From customer interactions and social media posts to multichannel marketing methods and brand partnerships, everything you do should be in line with the brand identity you began with," writes contributor Michelle Juergen in this article about the key factors present in a strong travel brand.
Social media is one of the best ways for new (and younger) travel advisors to communicate their passion about travel advising, while showing off their trip — and travel planning — style.
From customer interactions and social media posts to multichannel marketing methods and brand partnerships, everything you do should be in line with the brand identity you began with.
In particular, newer-to-the-industry travel advisors have used Instagram to build a strong brand , prospect for dream clients and remain top of mind with existing clients.
How Do Travel Agents Make Money and Get Paid?
Travel agents get paid through fees and commissions. Whether advisors should charge fees remains a contentious topic, though more travel advisors are requiring service fees these days as a way to add to their bottom line, assert their value and account for hours spent planning and rebooking trips.
All agents can agree that working with travel suppliers that pay fair commissions is key. The more you sell, the more commission you will make — but there is a lot of groundwork that needs to be done in order to start selling.
In  this story, eight "million-dollar travel agents" (as in: that's how much travel they sell in a year) share how they've achieved financial success as an advisor and what other agents can do to step up their knowledge regarding the business side of travel. Spoiler alert: Becoming a successful travel advisor relies on meticulous, hard work, ranging from early-morning wake-up calls from clients who are halfway across the globe to establishing a savvy business plan before making your first booking.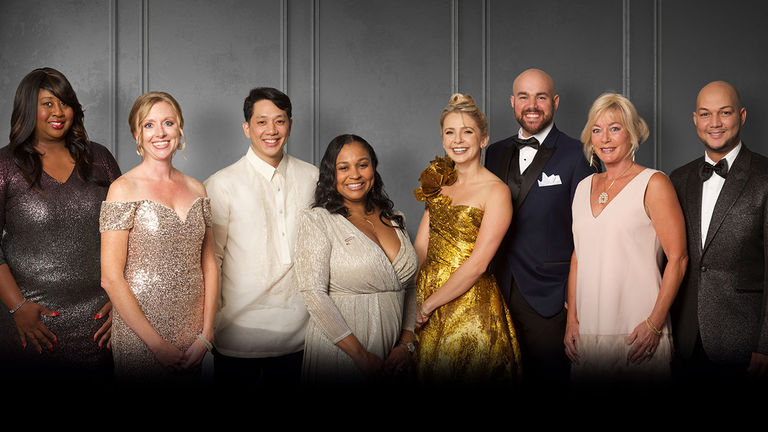 Of course, there are other ways to measure success beyond money. Travel advisors that sell a lot of one supplier are often invited to special events to honor their achievements. And host agencies and consortia also honor top selling advisors with special events. 
There are also industry awards that can really raise your star in the industry. TravelAge West's Trendsetter Awards is one of the most prestigious awards for travel advisors and recognizes agents in four categories, including Rockstar Agent Under 40, Best Use of Social Media, Best Targeted Marketing Idea and Best Group Booking. Nominees are fully hosted to attend the TravelAge West WAVE Awards gala in Los Angeles.
How Much Money Do Travel Agents Make?
According to May 2020 data from the U.S. Bureau of Labor Statistics, the mean hourly wage for a travel agent is $22.43, and the mean annual wage for a travel agent is $46,650.
The data also shows that Washington is the top paying state for travel agents, with a mean wage of $62,040. Prospective advisors should note that this data encompasses complementary professions in addition to leisure travel agents. Advisors should also take into account that not all advisors work full-time hours so part-time advisors may be driving down the mean annual wage. 
The Travel Industry Survey 2022, published by Travel Weekly (a sister publication of TravelAge West ), finds that nearly half of full-time travel advisors (48%) make under $50,000, while 33% earn $50,000-$100,000. Nineteen percent of full-time travel agents earn more than $100,000. The survey reveals that the first two years are the hardest, with 69% earning less than $25,000.
How Much Does it Cost to Become a Travel Agent? 
Travel advisors typically pay their host travel agency a yearly and/or monthly fee in order to receive the benefits from their host, in addition to a commission split. For example, at Travel Planners International, advisors belonging to the host agency can expect to pay somewhere between $1234 to $2074 for training, startup costs and their annual fee. The variability in cost depends on multiple factors, including the agreed upon commission split. 
Can You Become a Part-Time Travel Agent?
The short answer is yes, you can become a part-time travel agent. Many travel advisors start off part-time as a side hustle while they are building their clientele and expertise. Some travel host agencies, such as Fora, even recruit part-time travel advisors.
Constantly Educate Yourself on Travel Products and Best Business Practices 
Ask the most successful travel agents about how they are at the top of their game, and they will tell you that they never stop learning. Destinations and products change rapidly, which is one of the key reasons TravelAge West exists (and has been at the center of the travel advisor community for more than 50 years).
It's important to try out hotels , tour operators , cruise lines and other travel products for yourself on familiarization trips, aka fam trips. But there's no way to do it all on your own.
RELATED:  A Travel Advisor's Guide to Industry Terms
Sign up for our newsletters to stay up-to-date on what's new in your favorite destinations and travel niches; check our homepage often for new stories; and subscribe to our biweekly print magazine, TravelAge West , which includes subscriptions to our soft-adventure publication, Explorer , and our family travel publication, Family Getaways .
Get Us in Your Inbox
I accept the T&C and Privacy Policy .
We're the only travel trade publication that writes in an engaging consumer-magazine style — but with the modern travel advisor in mind — and we specialize in professional development articles and first-hand reviews of cruises, hotels and destinations.
Hear From Your Peers
Many of the stories you'll read from  TravelAge West involve research, first-person experiences and interviews with travel suppliers and your peers: fellow travel agents. Who better to share how to sell a certain travel niche — such as heritage travel in search of family roots — than a travel advisor who excels at this kind of trip?
We often pick the brains of destination specialists in our destination guides and itineraries — and regularly spotlight innovative and inspiring travel advisors in profile pieces and on our Humans of Travel podcast.  Our Need to Know travel research series captures how the travel agent community is affected by trending issues in the travel space.
How to Become a Travel Agent in California
In California, travel sellers must register with the attorney general for the state and display the registration number on all advertising. If a travel seller does not follow the law, consumers might be able to "recover money they paid for travel services not provided by a registered seller of travel."
Other states with seller of travel registration laws include Florida, Hawaii, Iowa and Washington. Be sure to check your state's rules and consult with a travel industry lawyer if the rules are not clear.
Congratulations on Becoming a Travel Agent and Joining Our Community
New travel agent, we have your back. If you've used the search engine on our site (located in the header), and you can't find what you're looking for, please comment below or directly email us at [email protected] with your questions. We'll do our best to direct you to an appropriate resource or craft a story just for you.
Tell Us What You Think! forum
Related content.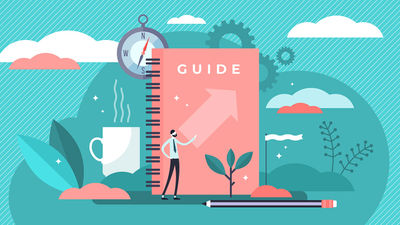 40 Tips and Resources for New Travel Agents
Most Shared
Brightline to Orlando Has Officially Opened
On the Ground in Maui: Signature's Owners' Meeting Highlights 'Respectful, Compassionate' Tourism to the Island
How Much Does a Travel Advisor Make? Host Agency Reviews' Annual Report Reveals Average Income and More
The Best Mexico Destinations for West Coast Travelers
3 New Chef-Driven Hotel Restaurants to Try in L.A.
How to Plan a Caribbean Yacht Charter Vacation
Travel Lawyers Share the Top Ways Advisors Need to Protect Themselves
LAX Will Soon Offer a Nonstop Flight to the Bahamas. Here's What's New in the Destination.
From Our Partners
More stories like this, study: cruising dominates travel advisor bookings, eagletree capital acquires mmgy global, here's how to enter travelage west's 2023 reader photo contest, despite higher prices, fall bookings are still mostly strong, lucia gives travel businesses a new way to hire freelance workers, 5 future leaders to watch list, 2023, how travel advisors are using their resources to evacuate people out of israel, what to know about the first national black travel day, most travelers are wary of generative ai's impact on travel, u.s. travel predicts $71 billion in economic losses due to air travel hassles.