AGM-129 Advanced Cruise Missile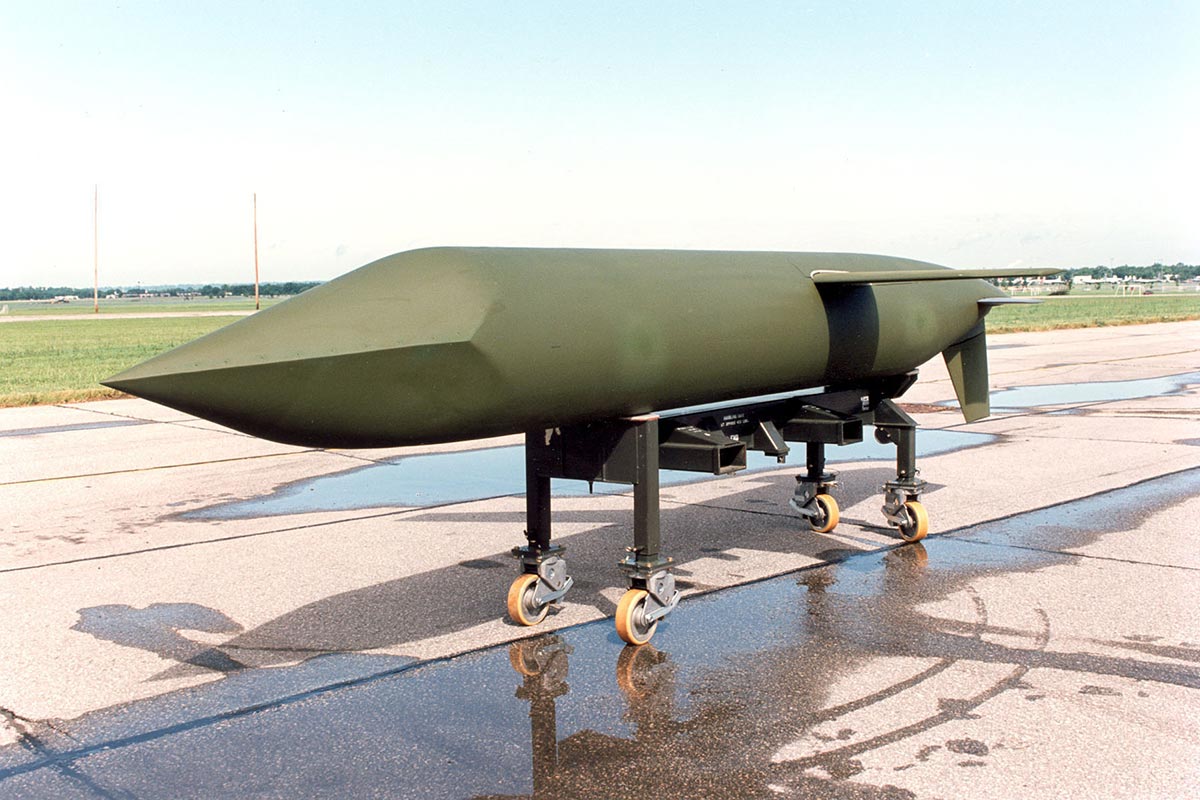 Contractor: Raytheon Missile Systems
Power Plant: Williams International Corp. F-112-WR-100 turbofan engine
Thrust: 700+ lbs
Length: 20 ft, 10 in
Weight: 3,500 pounds
Diameter: 29 in
Wingspan: 10 ft, 2 in
Range: 2,000+ miles
Guidance System: Inertial navigation with terrain contour matching and laser Doppler velocimeter updates
Warhead: Nuclear capable
The AGM-129A advanced cruise missile is a stealth, nuclear-capable cruise missile used exclusively by U.S. Air Force B-52H Stratofortress strategic bombers.
The AGM-129A is a subsonic, turbofan-powered, air-launched cruise missile. It is harder to detect, and has greater range and accuracy than the AGM-86 air-launched cruise missile. The ACM achieves maximum range through its highly efficient engine, aerodynamics and fuel loading. B-52H bombers can carry up to six AGM-129A missiles on each of two external pylons for a total of 12 per aircraft. When the threat is deep and heavily defended, the AGM-129 delivers the proven effectiveness of a cruise missile enhanced by stealth technology. Launched in quantities against enemy targets, the ACM's difficulty to detect, flight characteristics and range result in high probability that enemy targets will be eliminated.
The AGM-129A's external shape is optimized for low observables characteristics and includes forward swept wings and control surfaces, a flush air intake and a flat exhaust. These, combined with radar-absorbing material and several other features, result in a missile that is virtually impossible to detect on radar.
The AGM-129A offers improved flexibility in target selection over other cruise missiles. Missiles are guided using a combination of inertial navigation and terrain contour matching enhanced with highly accurate speed updates provided by a laser Doppler velocimeter. These, combined with small size, low-altitude flight capability and a highly efficient fuel control system, give the United States a lethal deterrent capability well into the 21st century.
In 1982 the Air Force began studies for a new cruise missile with stealth characteristics after it became clear that the AGM-86B would soon be too easy to detect by future air defense systems. In 1983 General Dynamics was awarded a contract to develop the new AGM-129A ACM. The first test missile flew in 1985; the first missiles were delivered to the Air Force in mid-1990.
Plans called for an initial production of approximately 1,500 missiles. The end of the Cold War and subsequent budget cuts led the Air Force to cease production after 460 missiles, with the final delivery in 1993. Several corporate changes during production resulted in Raytheon Missile Systems as the final production firm.
Equipment Categories
Army Equipment
Navy Equipment
Air Force Equipment
Marine Corps Equipment
Coast Guard Equipment
Electronics
Military Aircraft
Military Vehicles
Personal Equipment
Ships and Submarines
Special Operations Equipment
Select Service
National Guard
Coast Guard
Space Force
Latest Equipment Videos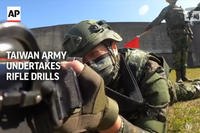 Taiwan's Army demonstrated a new rifle training program Tuesday that is tailored to the needs of each local solider...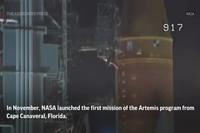 Boeing on Monday hosted a ribbon cutting for a new production area at NASA's Michoud Assembly Facility in New...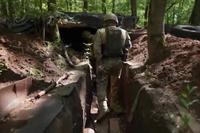 Ukrainian forces used self-propelled artillery in an effort to push Russian forces further away from the country's second largest...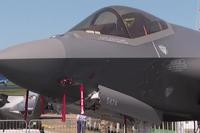 The real-life Top Gun pilots soar through the skies in F-35 fighter jets. These are billed as the most...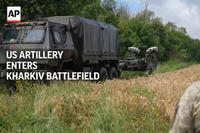 Ukrainian servicemen have been using American M777 howitzers on the battlefield as they seek to repel Russian forces in...
Military Technology
Marine Corps Wants Lighter .50 Caliber Ammunition to Reduce the Burden of Weight on the Battlefield
Jet Experienced 'Landing Gear Anomaly' on Runway, Marine Corps Says
Report: Air Force Leaders Want More High-Tech Flight Simulators to Train New Pilots for War
Ride of the Valkyries: The Army Is Getting the US Military's Most Powerful Laser Weapons Yet
Acquisition News
After 2-Year Overhaul, Navy Confirms USS Boxer Can't Get Underway
A New Armored Vehicle Is Coming to the Army. It Could Be a Game Changer for Light Units, Vets Say.
Air Force Faces 2-Year Delay on New T-7 Training Jets as Old Aircraft Continue to Have Mishaps
Guns & Gear
The Army Isn't Getting Rid of Its M4s and SAWs Any Time Soon, General Says
'Largest Purchase of Exercise Equipment Ever': How One Company Supplied Gear for the ACFT
Army Grunts May Get More Guns, But Less Ammo Next Year
Latest Equipment News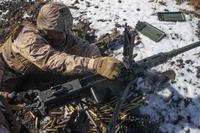 The desire to reduce the .50 caliber ammo's weight is part of the Corps' continuing effort to lighten its infantry and...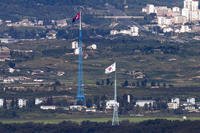 The plan was unveiled days after North Korea failed to follow through on a vow to make a third attempt to launch its own...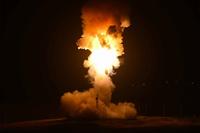 A test launch from Vandenberg Space Force Base went awry "due to an anomaly." The cause of what went wrong with the nuclear...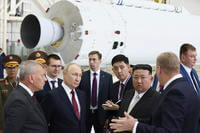 South Korea says North Korea has likely supplied several types of missiles to Russia to support its war in Ukraine, along...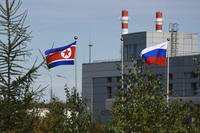 South Korea, the U.S. and Japan strongly condemned what they call North Korea's supply of munitions and military equipment to...
As one of Lockheed Martin's first cruise missiles, JASSM has experienced over 20 years of successful partnership with the U.S. Air Force, providing continued significant long-range, precision engagement capabilities for air-to-ground missions. The combat proven and mission effective weapon system is designed to destroy high-value, well-defended, fixed and relocatable targets from significant standoff range, keeping aircrews well out of danger from hostile air defense systems without compromise to lethality or reach.
JASSM initial production begins
JASSM-ER enters service with the U.S. Air Force
19 JASSMs are successfully employed in the battlespace during the Syrian Civil War
New, advanced facility comes online, allowing for increased AGM-158 production
The ever-evolving threat environment demands our warfighters have the right tools at the right quantity to complete today's and tomorrow's missions. Lockheed Martin is committed to ensuring the warfighter is well-equipped for those missions by making key infrastructure investments in production and manufacturing lines.
In June 2022, Lockheed Martin brought online a new 225,000 square-foot manufacturing facility including a fully robotic paint line, increased automation in testing processes, as well as dynamic factory modeling for future production forecasting. This facility in addition to the current production line enables the workforce to produce JASSM systems more quickly and affordably. 
Business Development For information regarding JASSM sales, suppliers, production or sustainment:
U.S. Air Force / Domestic Brian Hastings (407) 356-2418 FMS / International Business Development Ben Strickland (407) 356-3726 Lawrence Pravecek (703) 413-2653
Media Relations For media queries or questions regarding public release clearances: (407) 760-4610 
Advanced Cruise Missile guidance system description
Ieee account.
Change Username/Password
Update Address
Purchase Details
Payment Options
Order History
View Purchased Documents
Profile Information
Communications Preferences
Profession and Education
Technical Interests
US & Canada: +1 800 678 4333
Worldwide: +1 732 981 0060
Contact & Support
About IEEE Xplore
Accessibility
Terms of Use
Nondiscrimination Policy
Privacy & Opting Out of Cookies
A not-for-profit organization, IEEE is the world's largest technical professional organization dedicated to advancing technology for the benefit of humanity. © Copyright 2023 IEEE - All rights reserved. Use of this web site signifies your agreement to the terms and conditions.
To make this website work, we log user data. By using Shephard's online services, you agree to our Privacy Policy , including cookie policy.

Stay up to date with our Newsletter
Army-2022: Russia unveils Kh-69 stealth cruise missile
22nd August 2022 - 14:00 GMT | by Leonid Nersisyan in Yerevan
The Kh-69 cruise missile has a rectangular cross-section, implying a stealth capability. (Photo: Michael Jerdev)

Kratos reveals design for Thanatos tactical UAV

Poland receives new FA-50 light combat jets

Dubai Airshow 2023: EDGE Group acquires majority stake in Swiss VTOL company

QinetiQ presents on-the-move capability with Obsidian C-UAS radar
A new Russian stealthy airborne cruise missile, designated Kh-69, was unveiled during the Army-2022 military exhibition near Moscow. The missile was displayed by the Tactical Missiles Corporation along with other products of the company.
The Kh-69 has been developed to engage stationary targets with known co-ordinates, as well as additional information about the environment near to the target. Kh-69 can be fired from various Russian combat aircraft – the Su-30, Su-34 , Su-35, Su-57 and MiG-31 . The missile uses a combination of inertial and satellite navigation as well as an EO seeker for final guidance.
The missile's firing range is 290km and maximum
Already have an account? Log in
Want to keep reading this article?
Read this article.
Get access to this article with a Free Basic Account
Original curated content, daily across air, land and naval domains
1 free story per week
Personalised news alerts
Daily and weekly newsletters
Unlimited Access
Access to all our premium news as a Premium News 365 Member . Corporate subscriptions available.
14-day free trial (cancel at any time)
Unlimited access to all published premium news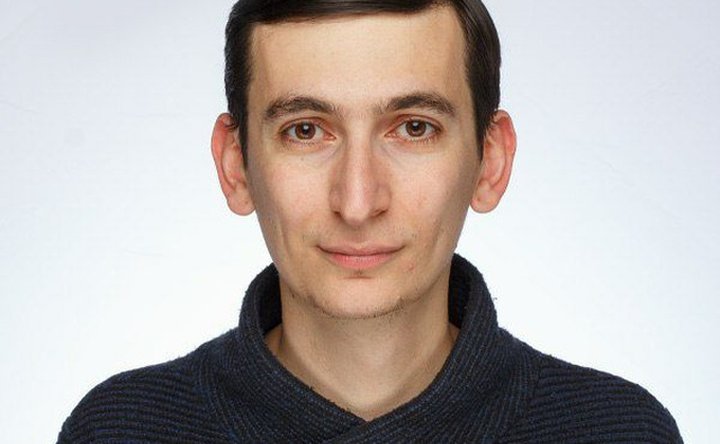 Leonid Nersisyan
Leonid Nersisyan is a defence analyst and research fellow at APRI Armenia. He is a …
You may also like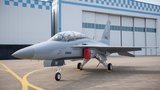 Germany's potential SCAF exit for GCAP unpacked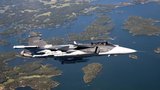 UK-Sweden Gripen E fighter collaboration to focus on Meteor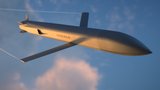 Germany selects consortium to develop key SCAF technologies and 'remote carriers'
More from air warfare.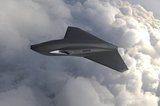 Kratos has experience with tactical UAVs but the tail-less design of Thanatos has marked a substantial change from the company's XQ-58A Valkyrie UAV.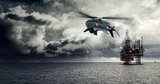 The announcement came ahead of Dubai Airshow 2023 where EDGE will showcase ANAVIA's VTOL solutions brought into its portfolio through the acquisition of a majority shareholding in the Swiss company.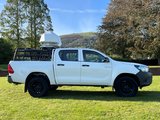 QinetiQ's Obsidian C-UAS radar can work as a static or deployable system and its on-the-move capability has marked a major step forward for C-UAS systems of this size.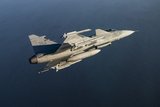 Newest generation AMRAAM missiles destined for Sweden
The deal was approved as a by the US government in July and is the back end of a deal which saw Sweden sell older variants back to the US so they could be donated to Ukraine in its war against invading Russian forces.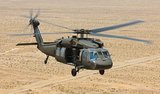 US to accelerate UH-60M Black Hawk delivery to Australia
Following recent discussions between representatives from both countries, the US DoD is expediting the delivery of UH-60M Black Hawk helicopters to Australia.
Connect with us on socials
Latest news
Our mission
Marketing solutions
Air Warfare
Land Warfare
Naval Warfare
Defence Notes
Digital Battlespace
Defence Helicopter
Special Operations
Uncrewed Vehicles
Industry Spotlights
Studio Content
Show News Portals
All Products
Access Premium News
Defence Insight
Newsletters
Handbook Portal
Whitepapers and Reports
All Solutions
Advertise with us
Case Studies
Defence Insight Dashboard
My Subscriptions
Manage Account
America's B-2 bomber successfully fires stealthy cruise missiles
By Alex Hollings
August 30, 2022
Share This Article
The United States recently conducted a successful test launch of the stealthy long-range cruise missile, known as the JASSM-ER, from the payload bay of an airborne B-2 Spirit, coupling the world's only operational stealth bomber with a significant new capability. The test was first announced by Northrop Grumman last week, though the firing itself took place last December.
With the B-21 Raider cruising toward service later this decade, America's fleet of B-2s may be slated for retirement in the not-too-distant future, but it is still picking up advanced new capabilities in the meantime.
"The unrivaled capabilities of the B-2 make it the only long range, penetrating stealth bomber currently in the U.S. arsenal," said Shaugnessy Reynolds, vice president and B-2 program manager for Northrop Grumman. "Committed to continued modernization of the B-2, we're leveraging our company's innovation in digital engineering and its decades of leadership in designing and maintaining low observable platforms to keep the B-2 Spirit mission ready," he added
The Northrop Grumman B-2 Spirit is America's (and the world's) first operational heavy payload stealth bomber. It first took flight in 1989 and entered service in 1997. Contrary to popular belief, stealth fighters like the F-35 and F-22 are not particularly difficult to detect using low-frequency early-warning radar arrays. However, these arrays, which can often spot a stealth fighter, lack the image fidelity required to actually target an aircraft, even when you know it's there.
The stealthy flying wing design of the B-2 Spirit, on the other hand, is exceedingly difficult to detect even for those low-frequency arrays, making it arguably the stealthiest operational aircraft in service today, despite its age.
Related: America's enemies can track stealth fighters on radar (here's why that doesn't matter)
Why launching a stealthy cruise missile from the B-2 matters
The combination of this low-observable bomber platform and the AGM-158B JASSM-ER, or Joint Air-to-Surface Standoff Missile Extended Range, makes for an even more potent one-two punch of stealthy firepower.
The JASSM-ER is the latest iteration of the JASSM to enter service. It's a low-observable, subsonic cruise missile with a range of at lest 575 miles. This allows launch platforms to fire the missile from well outside the range of most air defense systems. When coupled with a stealthy launch platform like the B-2, the JASSM-ER could potentially be used to engage even the most heavily defended targets while minimizing the risk to bomber crews.
The B-2 has also seen other updates as of late, including the implementation of the Air Force's new Radar Aided Targeting System (RATS), which aids in the targeting of nuclear weapons even when access to GPS satellites is being impeded.
Read more from Sandboxx News
The most advanced bomber ever: Here's what we know about the B-21
Was America's Aurora hypersonic aircraft real?
America's enemies can track stealth fighters on radar
Russia's stealth fleet ranks 11th in the world
H-20: What we know about China's stealth bomber
Related Posts
An israeli f-35 just took down a cruise missile mid-flight, a filipino attack jet reportedly beat the f-22 in air combat exercises, how f-14 and f-15 pilots trained to take down the legendary blackbird, us announces development of powerful new nuclear bomb, new space force painting offers a glimpse of space warfare, america's new stealth bomber begins taxi tests ahead of first flight.
Alex Hollings
Alex Hollings is a writer, dad, and Marine veteran.
You Might Also Like
The US has secretly been testing its new LRSO nuclear cruise missile
The Army's new V-280 Valor's cockpit is out of this world
Was Israel's Iron Dome overwhelmed, overhyped, or right on target?
Hermeus' hypersonic aircraft takes another big step toward flight
There was a problem reporting this post.
Block Member?
Please confirm you want to block this member.
You will no longer be able to:
See blocked member's posts
Mention this member in posts
Invite this member to groups
Message this member
Add this member as a connection
Please note: This action will also remove this member from your connections and send a report to the site admin. Please allow a few minutes for this process to complete.