Richmond dad's Star Trek-loving son died during COVID. Now his remains will be launched into space.
RICHMOND, Va. -- From the outside, it looks like a regular Museum District condo in Richmond, Virginia. But once inside, you'll be beamed up to another galaxy.
"I've always been interested in science fiction, Star Trek, etc., my whole life," Jeff Shugart said.
Shugart has all the memorabilia to prove his passion, from Star Trek drinking glasses to holiday decorations.
"We have a Star Trek Christmas tree," he said with a laugh.
This father of two is what many would call a "Trekkie."
But his son Chase was the only person he knew who loved "The Borg" more.
"Chase took it to the next level," said Shugart.
The 25-year-old's interests were out of this world.
"Back to the Future, Star Wars, The Lego Movie," Shugart said. "He knew them all, and he had far surpassed me in Star Trek knowledge at this point."
Chase was quick to share that knowledge with friends and strangers alike.
"He liked to talk to people," Shugart said about his son. "He liked to listen to people. He made you feel like you were the only person in the room."
When Chase was diagnosed with leukemia in 2019, he quickly became one of the VCU Critical Care Hospital's favorite patients.
"He made fast friends with the nurses, the staff, the transport people, the janitors, the doctors, but he would help them with their problems," Shugart said. "You know, he talked with them at night, he just cared about people."
Hospital staff even helped Chase film a video in the hospital to the tune of "You've Got a Friend in Me," by Randy Newman.
"It was supposed to be a take on the Fresh Prince of Be Air, the resident patient of critical care," Shugart said.
It's a clip Shugart gets emotional watching because his oldest son didn't get the chance to live long and prosper.
Chase died of cancer complications in December 2020.
"It's not right," said his dad. "It's not the order of things, and you sit and wonder, well, what would he be doing today?"
Because of the pandemic, the Shugarts weren't able to hold a traditional funeral.
"Everybody said, well, when are you gonna have a celebration?" Shugart recalled. "Well, I can't. And then by the time COVID was over, time had passed."
But Jeff Shugart wanted to find a special way to honor and say goodbye to his oldest son.
"I just remember hearing about some news item or article about launching ashes into space and then they come right back down to Earth," he said. "I thought, well, wait, is that a real thing?"
A quick online search led him to Celestis, a company that launches cremated human remains into space -- a space burial.
"They had the Enterprise flight, which is named after Star Trek, on the Vulcan rocket, which is named after Star Trek. And the Voyager mission, which is named after Star Trek, and I'm like, I'm doing this," Shugart said.
The deep space voyager mission will launch later this year from Cape Canaveral, Florida.
"It's deep space," Shugart said. "It's past the moons, between the moon and Mars, so to speak, and it'll just be there forever."
Chase's remains will be put into a capsule, joining the remains, and mind files of more than 200 others – including Star Trek creator Gene Roddenberry and some of the original cast members.
"He would be thrilled to know that he was up there with Scotty and Dr. McCoy, and Lieutenant Uhura," Shugart said with a laugh.
Even DNA from past presidents John F. Kennedy, Dwight Eisenhower, and George Washington will boldly go where no man has gone before.
"It's a big deal," Shugart said. "I truly believe he will be up there just chatting with everybody forever and never get tired of it."
Here on Earth, Shugart still has physical reminders of his son everywhere, but he enjoys imagining the possibilities of his new journey in space.
"To think that some civilization could find this and go look at these," he said. "These are pretty nice people. I guess Planet Earth was a pretty nice place, you know."
But for now, when he's missing his favorite Trekkie, he can look to the stars.
"Yep, there I see him," Shugart said with a smile.
The Shugart family is planning to go down to Florida in December for the launch, and when they return to Richmond, they plan to have a launch party where friends and family can watch Chase ascend to his final resting place.
Celestis is taking reservations for its second upcoming Voyager mission, known as the Infinite Flight, which is scheduled for the first quarter of 2025.
Sign up for the Headlines Newsletter and receive up to date information.
Now signed up to receive the headlines newsletter..
Giving You A Voice: Contact the CBS 6 Team
Ashes of Nichelle Nichols, Gene Roddenberry to Rest in Space
The space burial will also include a sample of ashes from James "Scotty" Doohan and VFX legend Douglas Trumbull
Star Trek creator Gene Roddenberry and actor Nichelle "Uhara" Nichols are set to boldly go where few humans — living or dead — have gone before. As Universe Today reports, portions of their ashes will be launched into space on the "Enterprise" memorial mission on a rocket ship dubbed the Vulcan Centaur.
The project comes from the Houston-based company Celestis, which specializes in space burials for human remains. Celestis arranges for previously-scheduled space flights to take up samples of between one and seven grams of ashes as a secondary payload. The Vulcan Centaur comes from United Launch Alliance, and is commissioned to drop the Peregrine lunar lander on the Moon, to pave the way for NASA's crewed Artemis missions. Afterwards, the rest of the shuttle — complete with it secondary payload of Star Trek ashes — will enter permanent orbit around the Sun.
Nichols passed away last month and was a recent addition to the manifest. "I'm sure she would have much preferred to go on the shuttle," Nichols' son, Kyle Johnson, said. "But this was a pretty close second."
Joining Nichols and Roddenberry on the flight are ashes of Majel Barrett Roddenberry, Gene's wife, as well as James "Scotty" Doohan and VFX titan Douglas Trumbull.
"We're very pleased to be fulfilling, with this mission, a promise I made to Majel Barrett Roddenberry in 1997 that one day we would fly her and husband Star Trek creator Gene Roddenberry together on a deep space memorial spaceflight," Celestis co-Founder and CEO Charles M. Chafer said. "The mission is named Enterprise in tribute to them."
At the Celestis website , fans who wish to pay tribute to Nichols' can send in writing, music, photos, and other media. "All names and messages will be digitized and launched with her on her journey" on the "Celestis Mindfile," which is a pretty stellar name for what is almost certainly a lightweight flash drive.
No exact date has been set for the Vulcan Centaur mission, but it could launch as soon as December.
Personalized Stories
Around the web, latest stories.
I Miss the Joy of Superheroes
November 3, 2023
Weekly News Roundup: October 27th-November 2nd, 2023
Marvel Reveals First TV-MA Series with Echo Trailer: Watch
Prison Break Reboot in Development at Hulu
November 2, 2023
HBO Offers Updates on The White Lotus, House of the Dragon, and Euphoria Premiere Dates
Yellowstone Sets Premiere Date for Final Episodes, Two Spinoffs in the Works
HBO Executives Used "Secret Army" of Burner Accounts to Rebuke Critics: Report
November 1, 2023
Disney to Take Over Full Control of Hulu
site categories
Steven soderbergh & eddie alcazar on their "wild and weird" collaboration 'divinity', mentorship and the future of indie film, breaking news.
'Star Trek' Cast Members Ashes Will Be Flown Into Space As Part Of Memorial Mission
By Bruce Haring
Bruce Haring
pmc-editorial-manager
More Stories By
Matthew Perry Funeral Attended By 'Friends' Co-Stars And Family In L.A.
'Fortnite OG' Reaches Back For Features From The Past, Gets Record Numbers
Kate Bush Won't Attend Rock And Roll Hall Of Fame Ceremony
The ashes of actors Nichelle Nichols (Lt. Uhura) James Doohan (Scotty), Majel Barrett Roddenberry (Nurse Chapel), and the TV series creator Gene Roddenberry and visual-effects wiz Douglas Trumbull are headed into outer space.
The ashes and DNA from the iconic actors will be part of a special "Enterprise mission," according to space and astronomy news site Universe Today .
The samples will fly "beyond the moon" on the flight, which will take place at a future date to be determined.
United Launch Alliance's Vulcan Centaur mission is planning to deliver a robotic lunar lander in order to scout for NASA's future Artemis 1 flights. The "Enterprise mission" will be part of the "secondary payload" on that flight. The ashes are provided as part of a joint venture with Houston's Celestis, which conducts memorial space flights.
The first unmanned Artemis mission is scheduled for Aug. 29. It will be followed by Artemis 2, a flight that will circle the moon, and then Artemis 3, the first manned lunar landing in more than 50 years.
Must Read Stories
Wgaw exec director david young exiting; ellen stutzman taking post.
Streamer's Latest Layoffs Include Handful Of Execs In Drama & Overall Deals Division
2023-24 episode count & production start projections tweaked as strike continues, steven soderbergh & eddie alcazar on their "wild and weird" 'divinity' & more.
Subscribe to Deadline Breaking News Alerts and keep your inbox happy.
Read More About:
Deadline is a part of Penske Media Corporation. © 2023 Deadline Hollywood, LLC. All Rights Reserved.
The Straits Times
International
Print Edition
news with benefits
SPH Rewards
STClassifieds
Berita Harian
Hardwarezone
Shin Min Daily News
SRX Property
Tamil Murasu
The Business Times
The New Paper
Advertise with us
Ashes of Star Trek cast and crew to launch into space on memorial mission
CAPE CANAVERAL, FLORIDA - Star Trek actress Nichelle Nichols, who died on July 30 at the age of 89, will be taking one last voyage into space.
The American star's ashes and DNA will join those of show creator Gene Roddenberry, actor James Doohan and actress Majel Barrett-Roddenberry on a memorial mission appropriately named the Enterprise flight later this year.
Nichols was revered for her role as Lieutenant Uhura, the communications officer on the starship USS Enterprise from the original series, which aired from 1966 to 1969.
Her co-star Doohan, who played Scottish chief engineer Scotty, died in 2005.
Roddenberry died in 1991, while his widow Majel - who had various roles in the franchise over the years - died in 2008.
The flight is organised by Celestis Memorial Spaceflights, which specialises in "alternative funeral services" in space for clients from all walks of life.
On Instagram, Celestis said it was "absolutely honoured" to have Nichols join the memorial flight, but did not fix a firm launch date for the mission, saying only that it will occur "later this year".
In a separate press release, it added there weremore than 150 flight capsules containing cremated remains (ashes), DNA samples and messages of greetings from clients worldwide "on an endless journey in interplanetary space".The capsules will take their journey on board a rocket called Vulcan, before being launched into deep space and entering a stable orbit around the sun.
Those with deep pockets can shell out to send their departed loved ones off this way , with reservations starting at US$12,500 (S$17,400).
Meanwhile, Celestis has invited fans to submit their tributes to Nichols before her final voyage takes place.
View this post on Instagram A post shared by Celestis Memorial Spaceflights (@celestismemorialflights)
Join ST's Telegram channel and get the latest breaking news delivered to you.
Read 3 articles and stand to win rewards
Spin the wheel now
Experiences & Pricing
Participants & Testimonials
Launch Schedule
Celestis DNA

A Uniquely Compelling Memorial Experience
James "scotty" doohan.
Canadian actor, known for his role as Lt. Commander Montgomery Scott ("Scotty") in the television and film series Star Trek .
- Participant aboard Explorers Flight, Legacy Flight, New Frontier Flight and Enterprise Flight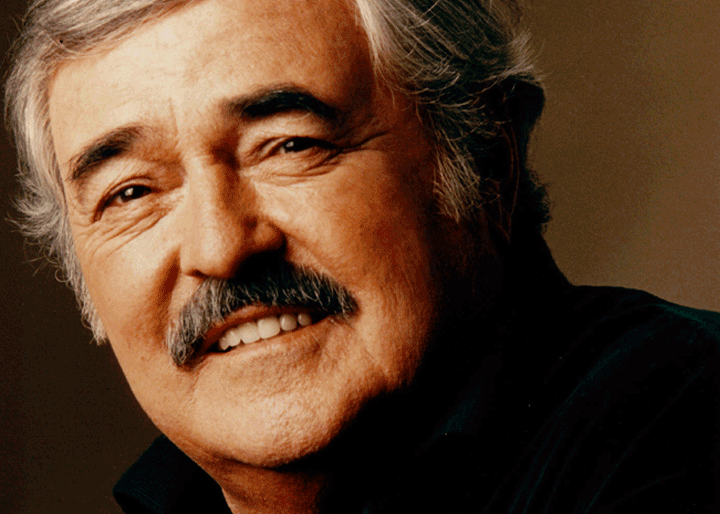 Astronaut L. Gordon Cooper, Jr. (Col., USAF)
Aerospace engineer, test pilot, United States Air Force pilot, and as one of the seven original astronauts in Project Mercury orbited the Earth aboard Faith 7.
- Participant aboard Legacy Flight, Explorers Flight and New Frontier Flight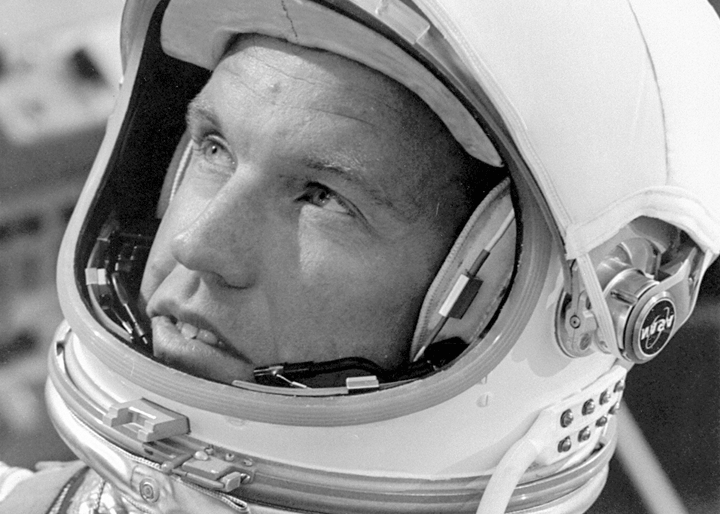 Gene and Majel Barrett Roddenberry
Screenwriter, actress and producer of Star Trek TV series.
- Participant aboard Founders Flight (Gene) and Enterprise Flight (Gene and Majel)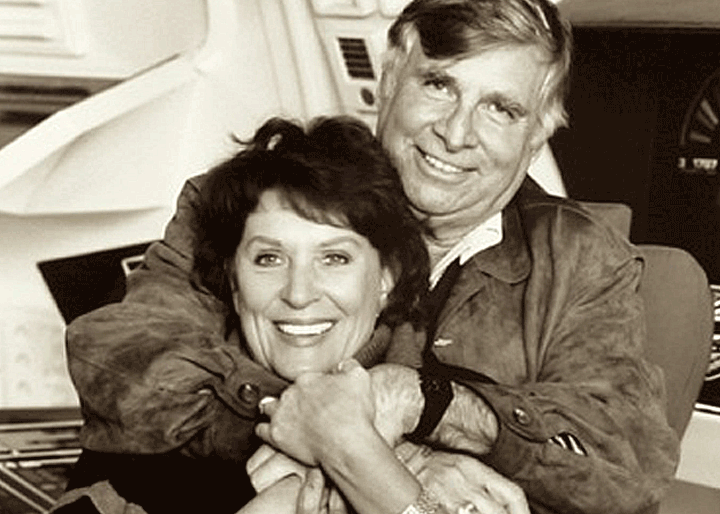 Mareta West
The first woman astrogeologist, the lunar geologist at NASA who determined the crucial site for the first landing on the Moon.
- Participant aboard Luna 02 Flight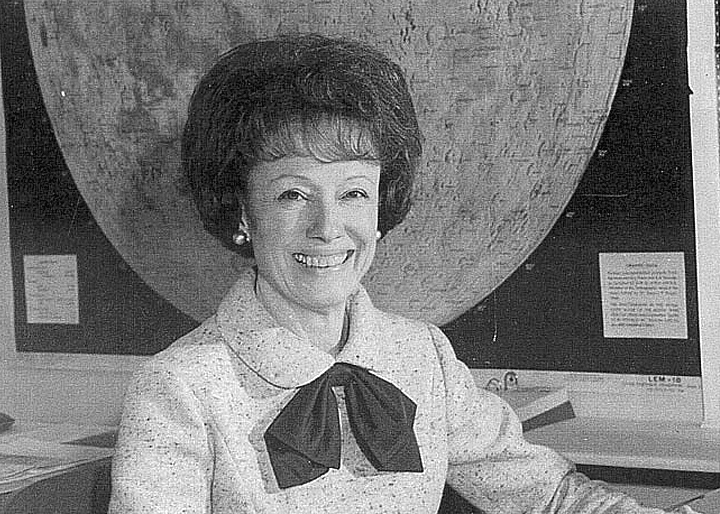 Masaru Tomita
Two-time, all-star Japanese professional baseball player
- Participant aboard The Heritage Flight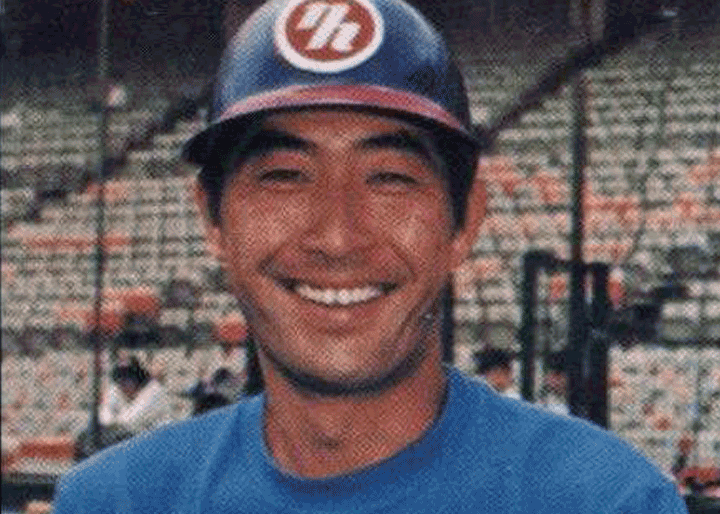 SSGT John James Cleaver
Battlefield hero, bronze star, purple heart recipient
- Participant aboard the Heritage Flight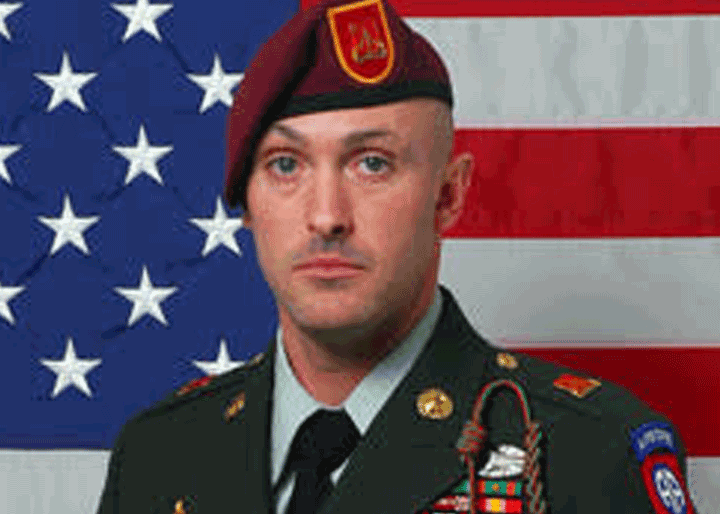 L. Gordon Cooper, Jr.
One of the original Mercury 7 astronauts, L. Gordon Cooper, Jr. was an American hero and a true space pioneer who helped lead America into the Space Age.
- Participant aboard Explorers Flight, Legacy Flight and New Frontier Flight
Philip Kenyon Chapman ScD
Born and raised in Australia, became a US citizen and a NASA astronaut in the 1960s.
- Participant aboard the Aurora Flight and the Enterprise Flight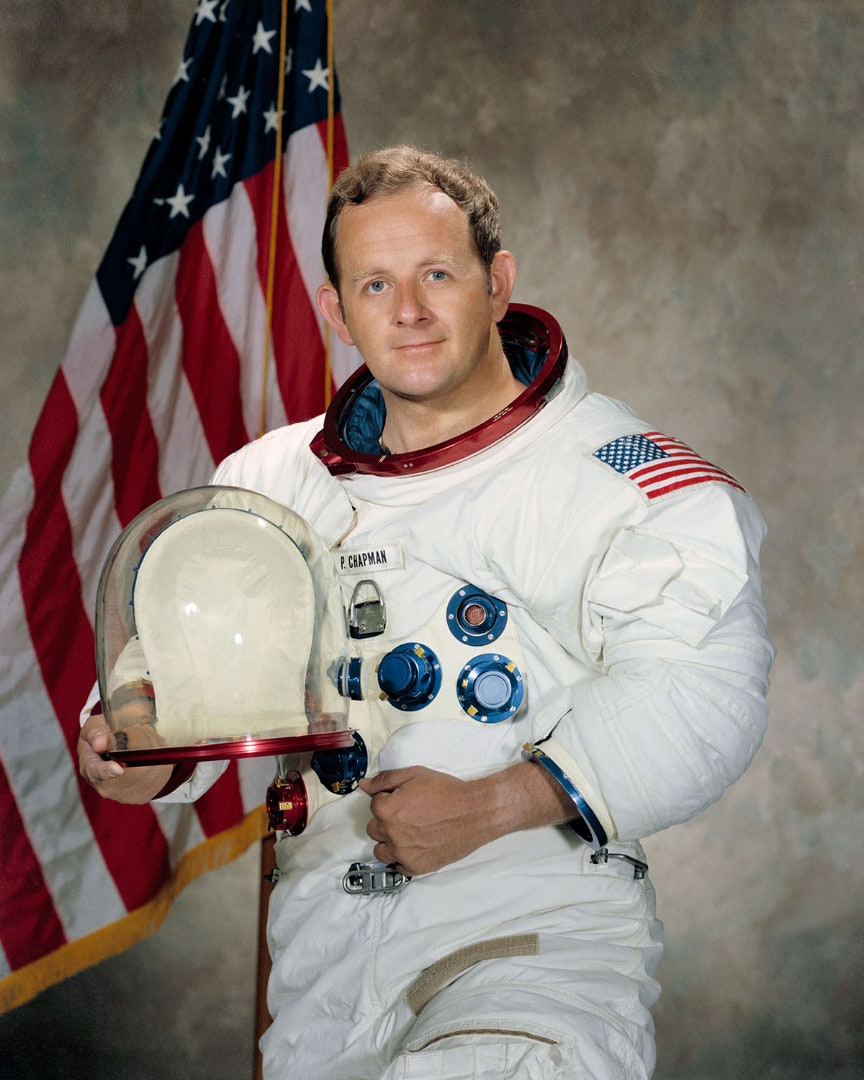 James Trefil
Physicist, author of over 50 books about science, including   Space Atlas,   Exoplanets,   Imagined Life ,   and   Cosmic Queries .
-Participant aboard Enterprise Flight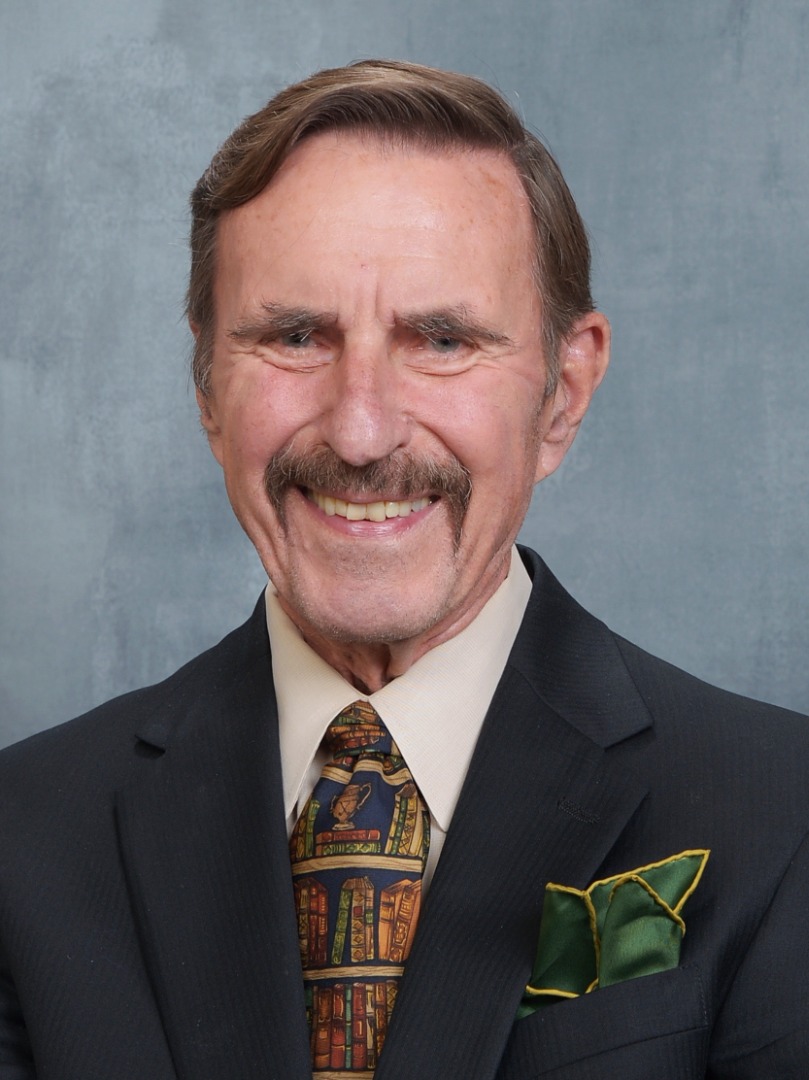 Nichelle "Lt. Uhura" Nichols
American actress, known for her role as Lt. Nyota Uhura in the television and film series  Star Trek .
- Participant aboard Enterprise Flight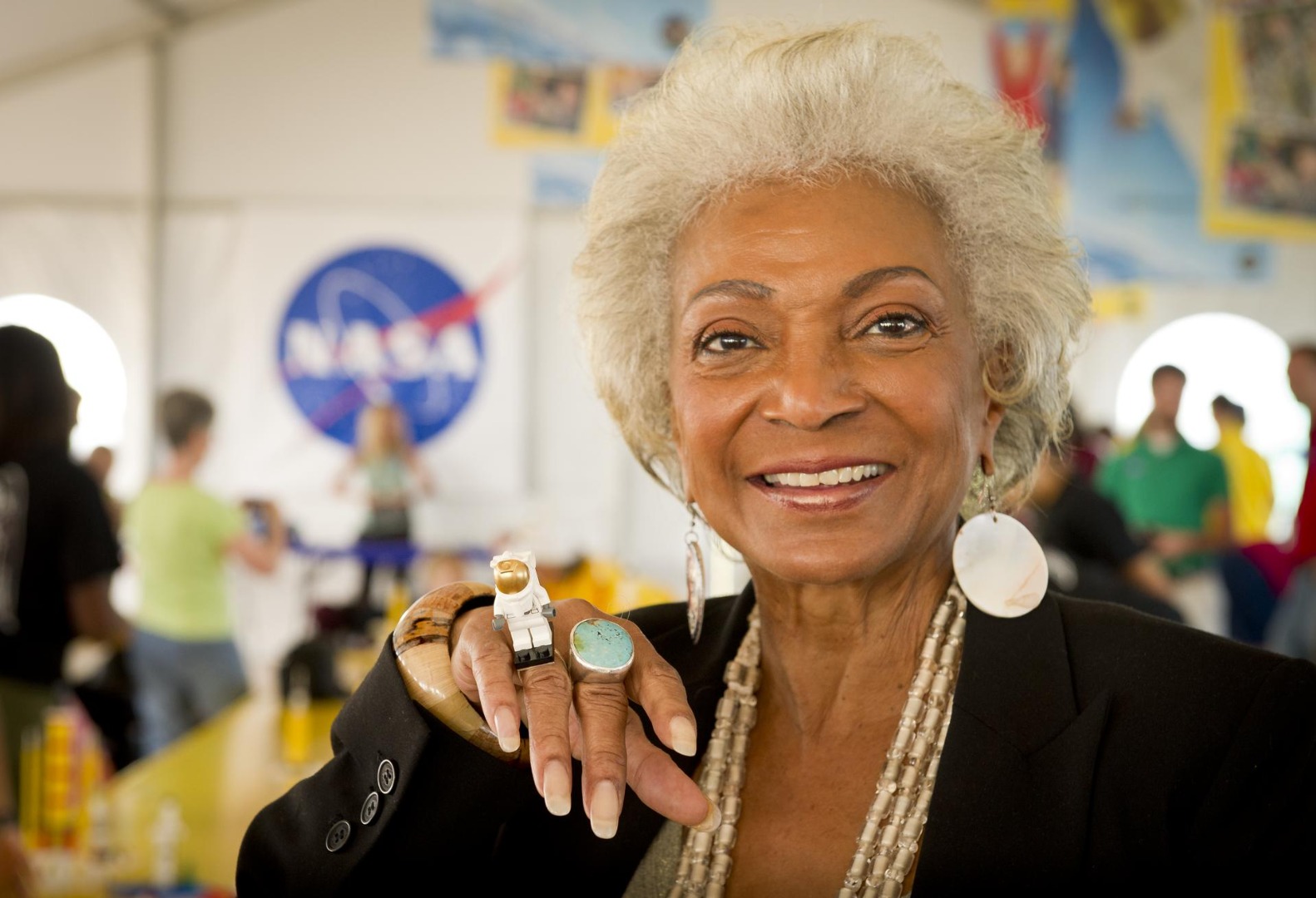 DeForest "Dr. McCoy" Kelley
American actor, known for his role as Dr. Leonard "Bones" McCoy in the television and film series  Star Trek .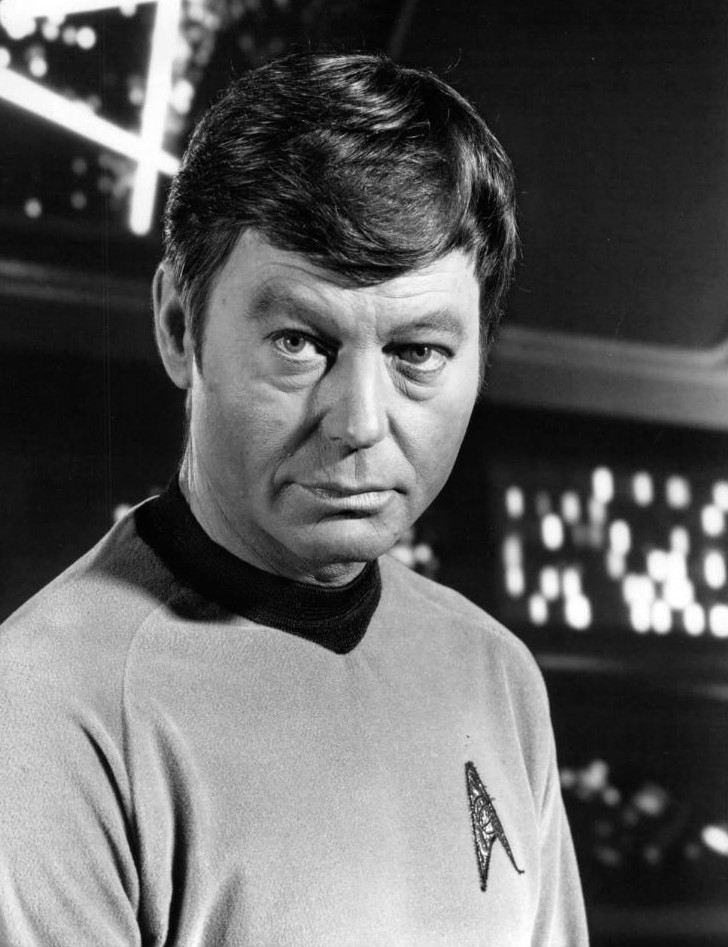 Fulfilling The Dreams of a Lifetime
The dream of spaceflight is now a reality for all of us..
Celestis Memorial Spaceflights make the dream of spaceflight a reality by launching a symbolic portion of cremated remains into near-space, Earth orbit, to the lunar surface or even beyond. You or your loved one will venture into space as part of a real space mission, riding alongside a commercial or scientific satellite.
There isn't a more compelling memorial service for someone who loves science fiction, marvels at space or simply longs to be at one with the cosmos.
Scheduled Missions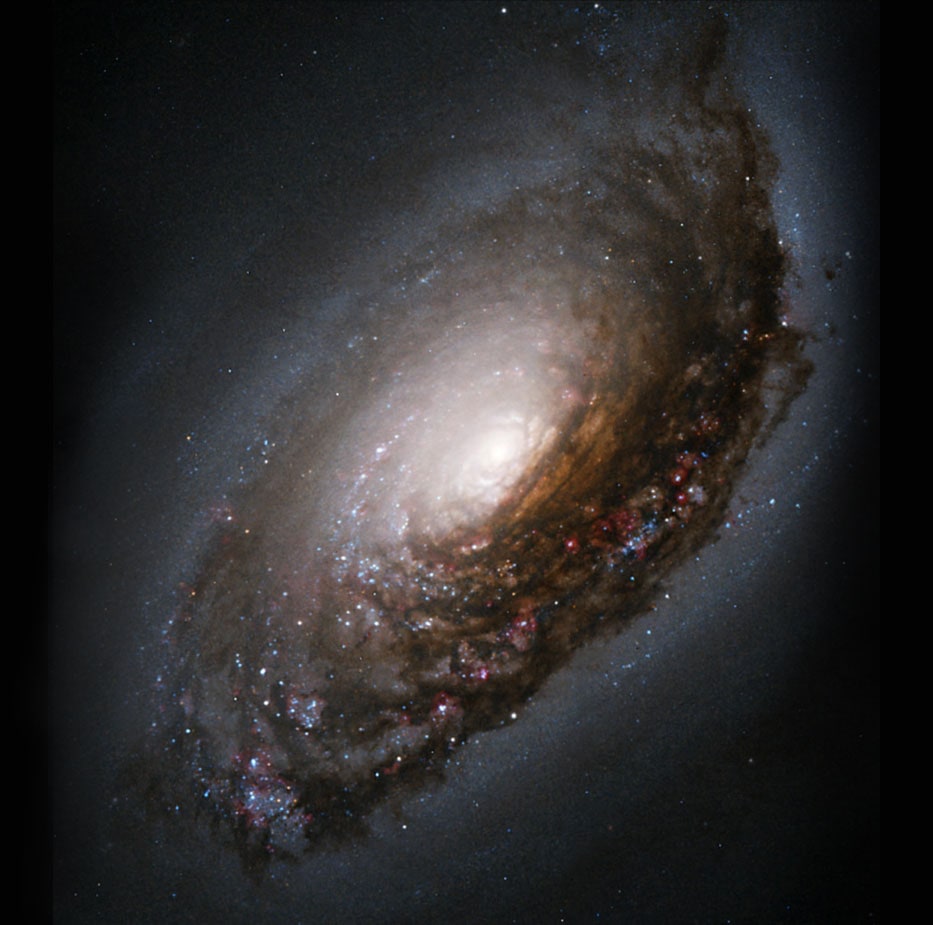 Enterprise Flight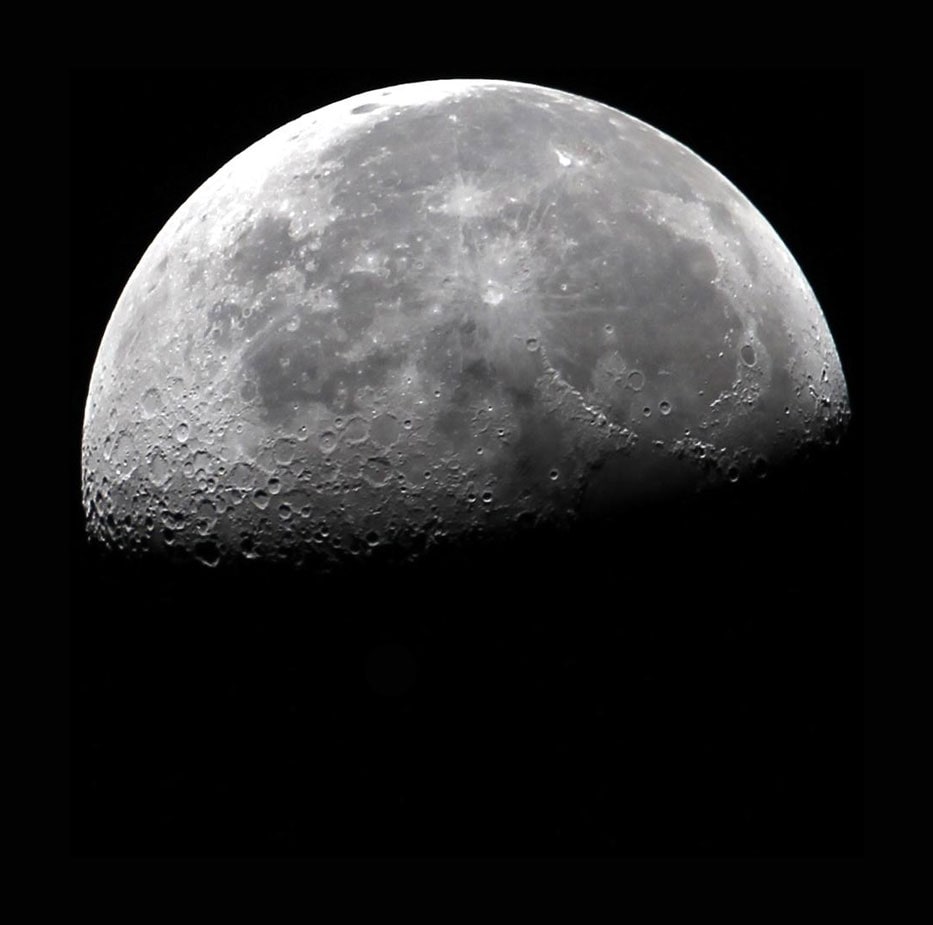 Tranquility Flight
Destiny flight.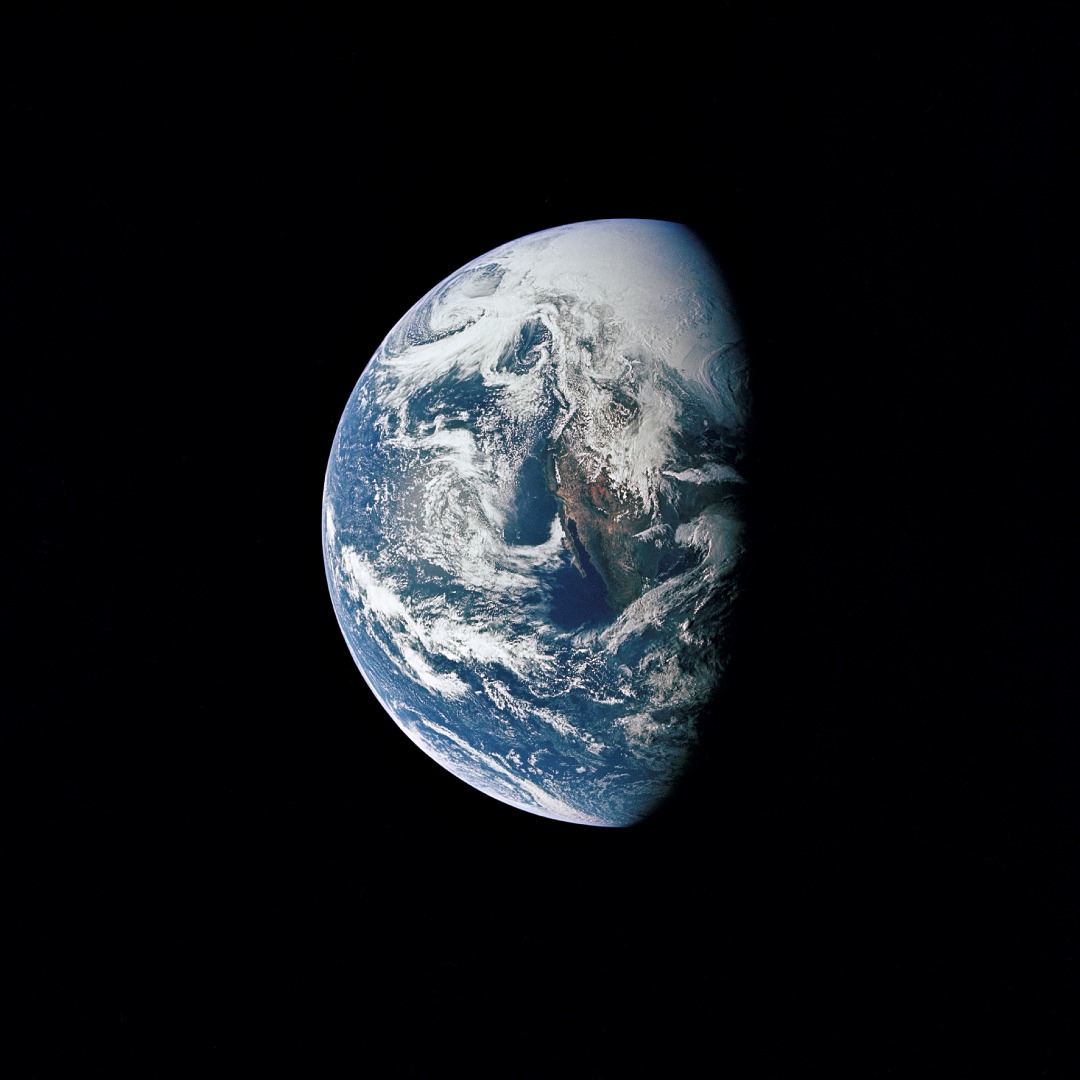 Harmony Flight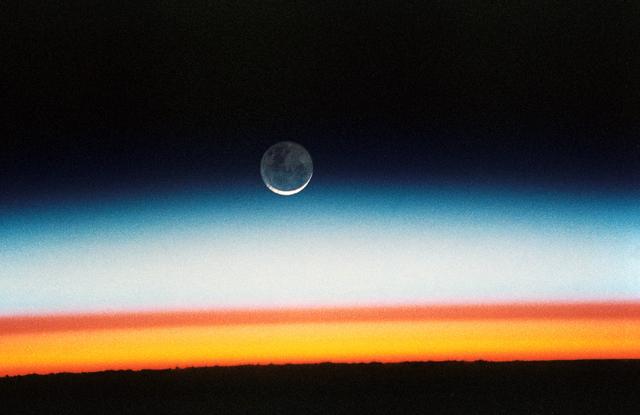 Perseverance Flight
Serenity flight.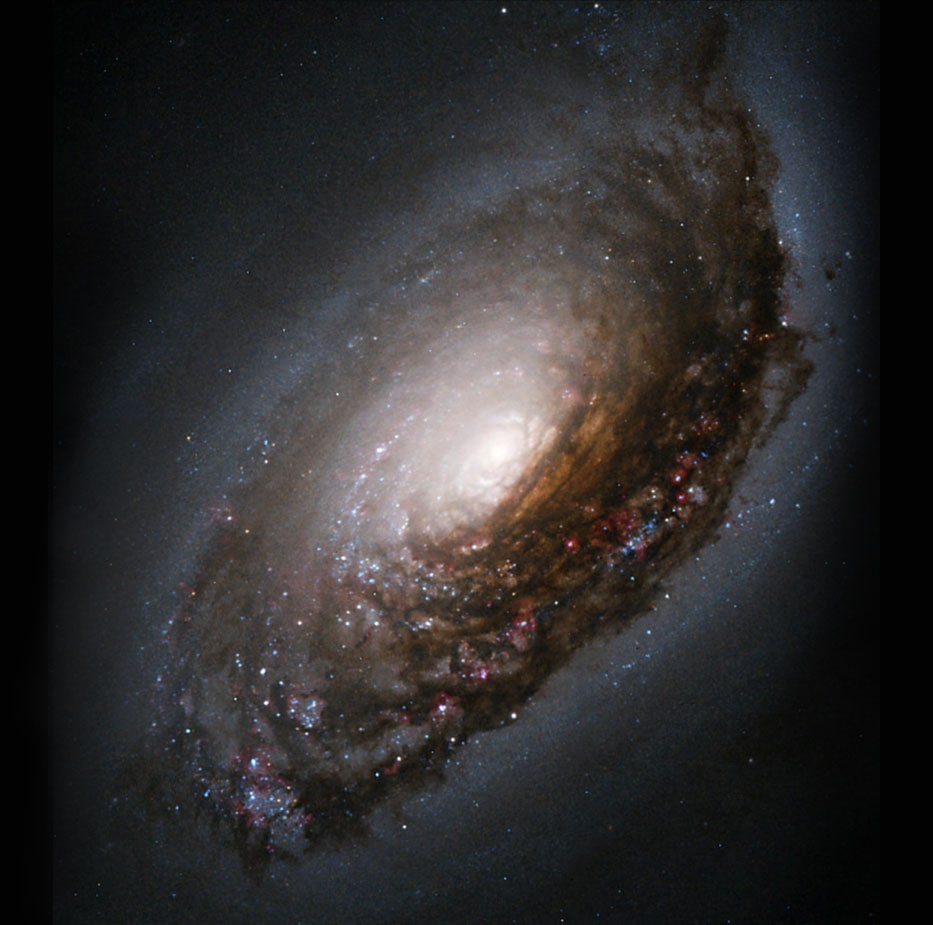 Infinite Flight
A commemoration of love.
There is not another memorial service as compelling as a Celestis Memorial Spaceflight. Each launch is a tribute event, attended by friends and family from around the globe. The celebration includes launch site tours and interaction with astronauts and space experts.
At the memorial service preceding, families share life stories and share a contemplation of the next day's launch. As the countdown reaches zero and liftoff occurs, an overwhelming emotion of joy and completion prevails.
Above: Couple waves to the participants aboard The Pioneer Flight
A Dream Fulfilled
Celestis provides an easy-to-use tracking tool that lets family and friends track the mission's progress as the Celestis satellite orbits the Earth or makes its way into deep space.
Create and plan additional remembrances and celebrations as the spacecraft orbits overhead or reaches key locations.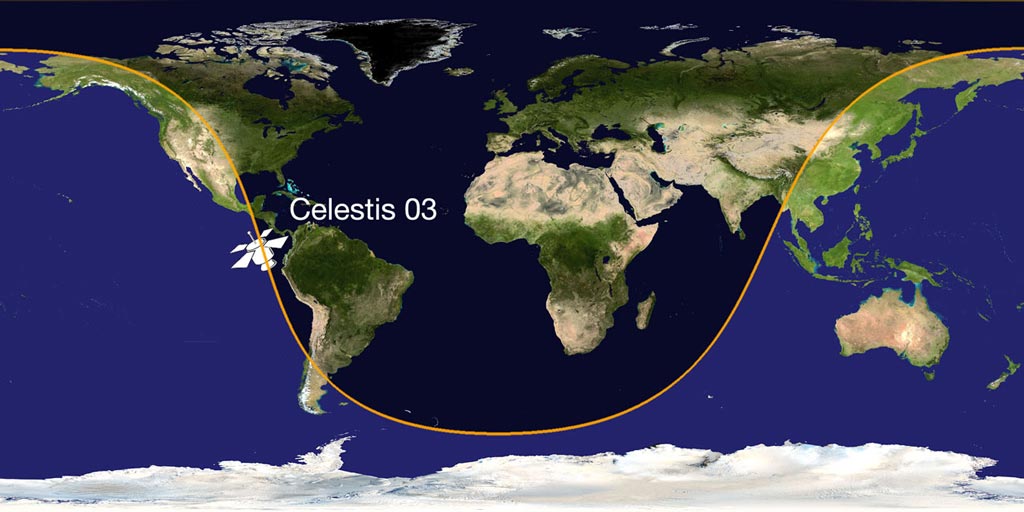 Celestis DNA TM
Celebrate life,, launch your dna to space., news and updates, celestis' enterprise and tranquility flights: updates and progress towards launch.
United Launch Alliance has provided updates regarding the inaugural Vulcan Centaur launch, which will loft Celestis' Enterprise and Tranquility Memorial Spaceflights to deep space and the Moon, respectively.
Exquisite Spiral Over Fairbanks, Alaska Verified to Be Celestis' Excelsior Flight Reentry
The exquisite spiral over Fairbanks, Alaska that occurred in April has been verified to be Celestis' Excelsior Flight reentering Earth's atmosphere like a shooting star, serving as an unprecedented tribute. 
Presidents Washington, Eisenhower, and Kennedy to Fly Aboard Celestis' Enterprise Flight
Biologists currently utilize DNA to track the movements and evolution of the world's diverse civilizations, mapping out how modern society came to be. So can the DNA of three American presidents tell future civilizations about our society? Read further to discover how.
Celestis FAQs: How Do I Preplan My Memorial Spaceflight?
It's entirely understandable – many are not yet ready to think about their final burial disposition; not many people want to think about their passing and burial choices. However, Celestis Memorial Spaceflights works with its clients to ensure that their final decisions are carried out to the letter.
Fred Haise's New Website Reveals Space History Treasure Trove
Astronaut Fred Haise, who will speak at Celestis Memorial Spaceflights' Tranquility Flight, is one of the few astronauts who participated in both the Apollo and Space Shuttle programs. His new website contains journals that capture his life and career in his own words.
Celestis in 2023: A Look Forward to New Horizons
In 2023, as Celestis approaches its 30th year, the company boasts spaceflights encompassing each of its memorial spaceflight services. This is a first in Celestis' decades-long history and marks just the beginning of what promises to be a historic year for the company.
Celestis' Tranquility Flight: Our Moon and Why We Explore It
In early 2023, over 50 years since NASA's final Apollo mission, Celestis Memorial Spaceflights Tranquility Flight will proudly be a part of the world's first commercial lunar landing. Read more about why the Moon still deserves to be explored.
To Boldly Go: Nichelle Nichols' 90th Celebrated With Unveiling of Foundation
When Star Trek's Nichelle Nichols died in late July at age 89, she was lauded as the trailblazer she was during her lifetime. However, her story is far from over. In early 2023, she will fly alongside the DNA of her son, Kyle Johnson, aboard Celestis' Enterprise Flight. In addition, the Nichelle Nichols Foundation – announced today, on what would have been her 90th birthday – will continue to promote diversity in STEM fields.
Give Truly Eternal Gifts: Celestis DNA™ and Celestis MindFiles™
Have you ever wanted to give your loved one a truly unique, everlasting gift? Consider Celestis DNA™ and Celestis MindFiles™.
Discussing Celestis With Your Family and Loved Ones
Discussions about what to do when one passes away can be difficult – so much so that many families avoid the subject altogether. Here's how to discuss Celestis with your family and loved ones.
Why I Am Sending a Celestis MindFile™ to Deep Space
Why did Celestis' Director of Content, Emily Carney, purchase her own Celestis MindFile™? The answer is not as apparent as it might seem.
Space Burials in Pop Culture, Part Two
Celestis Memorial Spaceflights has been featured in television, movies, art, and even board games since its founding in 1994. Also, in the mid-1960s, a movie predicted the idea of memorial spaceflights.
Space Burials in Pop Culture, Part One
In this two-part article, we revisit space funerals on the big and small screens to accentuate that the concept is part of our "cultural imperative" and discuss appearances by Celestis in the media that have given visibility to the idea.
Milestone Achieved: Enterprise and Tranquility Flight Updates
Celestis Memorial Spaceflights is pleased to announce that a significant milestone has been reached in preparation for its upcoming Enterprise and Tranquility Flights.
Apollo 13 Astronaut Fred Haise to Speak at Celestis' Tranquility Flight
Celestis Memorial Spaceflights proudly announces that Apollo and Space Shuttle legend Fred W. Haise, Jr. will speak at its Moon-bound Tranquility Flight.
Why Enterprise Station is Different from Other Deep Space Missions, Part 2
With its roots firmly implanted in the birth of commercial spaceflight, Celestis has long been dedicated to democratizing space and making it accessible to "regular folks" – like you and me. Read more about how Enterprise Flight – and Enterprise Station – will make that possible.
Why Enterprise Station is Different from Other Deep Space Missions, Part 1
One of the significant differences distinguishing Enterprise Station from other deep space missions is that it truly represents the breadth and scope of humanity with its contributions – from people like you. Read more in Part 1 of this series to discover the Celestis difference.
Celestis: The Astronauts' Choice in Memorial Spaceflights, Part 2
Celestis Memorial Spaceflights will fulfill the lifetime dream of former NASA astronaut-scientist Dr. Philip Chapman, who resigned his NASA post before he was able to fly to space. Celestis has also hosted many astronauts at its pre-launch events, allowing event guests to meet the elite people who have experienced the phenomenon of spaceflight.
Celestis: The Astronauts' Choice in Memorial Spaceflights, Part 1
Celestis has flown the ashes of two Mercury-Gemini-Apollo era NASA astronauts to space, fulfilling their final wishes in the same manner that mariners wish to be buried at sea.
Occupants of Interplanetary Craft: Why Should DNA and Data Be Sent to Space?
Messages and DNA in space used to be limited to the realms of scientists, space travelers, or celebrities. But now, you can send your DNA to space or send your special message along with photos or art – and you can represent the hopes and dreams of Earth's people on a once-in-a-generation journey.
Celestis FAQs: Celestis' Performance Guarantee
Rest assured that Celestis Memorial Spaceflights' performance guarantee protects your spaceflight.
Safeguarding a Deep Space Outpost: How Celestis' Flight Capsules Retain Integrity in Space
Celestis' DNA flight capsules utilize a material that provides optimum shielding from extremes such as the Sun, extreme cold, and radiation. In addition, this material has a long heritage in aerospace applications, making it a trusted, tested choice in shielding.
Star Trek's DeForest Kelley: His Life and Legacy
Celestis is proud to announce that DeForest Kelley – best known as Dr. Leonard "Bones" McCoy in the original Star Trek® series – will join his fellow series luminaries and fly aboard its Enterprise Flight.
Online Tributes Pour In for Star Trek®'s Iconic Nichelle Nichols
Tributes have poured in for Nichelle Nichols, Star Trek®'s iconic "Lt. Uhura." Now, you can send your tribute to this pioneer into deep space. Learn more by reading this blog post.
Celestis MindFiles™: Calling All Deep Space Voyagers
Most efforts to send messages into deep space have been performed by scientists, engineers, academics, and governmental agencies – not by regular citizens of Earth. Celestis MindFiles™ seeks to change that.
Nichelle Nichols: The Life and Legacy of a Pioneer
Learn more about legendary Star Trek® actress and civil rights pioneer Nichelle Nichols, Celestis Memorial Spaceflights' Enterprise Flight star traveler.
The Ultimate Family Reunion: Star Trek® and Celestis' Enterprise Flight
Celestis and Star Trek® have a long heritage. Read more about how Celestis' first Voyager Service, the Enterprise Flight, will function as the ultimate Star Trek® family reunion.

Fulfill The Dream of Spaceflight
Contact us today to learn more about Memorial Spaceflights and to make reservations.
Privacy Policy
Effective Date: May 25, 2018
Celestis, Inc. ("Celestis") is a subsidiary of Space Services Holdings, Inc., the commercial space pioneer whose memorial spaceflights have served hundreds from around the world. Celestis knows that you care how information about you is used and shared, and we appreciate your trust that we will do so carefully and sensibly.
In this Privacy Statement, Celestis shall mean the Celestis Website managed by Space Services Holdings, Inc. ("we"), operating at www.celestis.com. Celestis takes your privacy very seriously and places it at the core of our decisions when providing you with this service.
This Privacy Policy explains what information of yours will be collected by Celestis when you access the site (including through the websites of our partners), how the information will be used, and how you can control the collection, correction and/or deletion of information. We will not use or share your information with anyone except as described in this Privacy Policy.
This Privacy Policy does not apply to information we collect by other means (including offline) or from other sources. Capitalized terms that are not defined in this Privacy Policy have the meaning given them in our Terms . The use of information collected through our Sites shall be limited to the purposes under this Privacy Policy and our Terms of Service to customers.
Celestis respects the privacy of our customers. Any and all information captured on this web site is for internal use by Celestis only. We do not sell mailing lists, email lists, or give out any of your personal information in any way.
Information Collection And Use
The information we learn from customers helps us personalize and continually improve your shopping experience at Celestis.
Here are the types of information we gather:
Information You Give Us : We receive and store any information you enter on our Web site (contact information and submissions) or give us in any other way. You can choose not to provide certain information but then you might not be able to take advantage of many of our features. We use the information that you provide for such purposes as responding to your requests, customizing future shopping for you, improving our store, and communicating with you.
Information you give us includes, but is not limited to, that which you provide when searching for a product, placing an order, communicating with us by phone, e-mail, or otherwise, completing a questionnaire or a contest entry form, or providing employer information for a corporate account. As a result of those actions, you might supply us with such information as your name, address, and phone numbers, credit card information; people to whom purchases have been shipped including addresses, phone numbers, and e-mail address.
Automatic Information: We receive and store certain types of information whenever you interact with us. Like many websites, we employ "cookies" that obtain certain types of information when your web browser accesses Celestis, advertisements, and other content served by or on behalf of Celestis on other websites.
Examples of automatic information we collect and analyze include the internet protocol (IP) address used to connect your computer to the internet, login, e-mail address, password, computer and connection information such as browser type, version, and time zone setting, browser plug-in types and versions, operating system, and platform, purchase history which we sometimes aggregate with similar information from other customers to create features customized for you. We may also use browser data such as cookies, Flash cookies (also known as Flash Local Shared Objects), or similar data on certain parts of our website for fraud prevention and other purposes. During some visits we may use software tools such as JavaScript to measure and collect session information, including page response times, download errors, length of visits to certain pages, page interaction information (such as scrolling, clicks, and mouse-overs), and methods used to browse away from the page.
As you browse the Celestis website, advertising cookies will be placed on your computer so that we can understand what you are interested in. Our display advertising partners then enable us to present you with retargeting advertising on other sites based on your previous interaction with Celestis. The techniques our partners employ do not collect personal information such as your name, email address, postal address, or telephone number.
Email Communications: T o help us make emails more useful and interesting, we often receive a confirmation when you open email from Celestis if your computer supports such capabilities. We also compare our customer list to lists received from other companies, in an effort to avoid sending unnecessary messages to our customers. If you do not want to receive e-mail or other mail from us, you can adjust your Customer Communication Preferences or, unsubscribe from receiving any future emails.
We will use and disclose your Personal Information only as follows:
To promote use, including continued use, of our Services. For example, if you leave your personal information when you visit our Website and do not sign up for any of our services or programs, we may send you one or more emails asking whether you wish to sign up. If you use any of our Services, and may benefit from using one or more other Services we offer, we may send you an email telling you about the other Service or Services.
To bill and collect sums owed to us for any products you purchase from us. Uses for this purpose include sending you emails, invoices, receipts and notices of delinquency, to alert you if we need a different credit card number, and to otherwise try to collect money owed. We use third parties to handle secure credit card transaction processing and send billing information to such third parties, who maintain all information in confidence, to process your orders and credit card payments. To learn more about what steps we take to safeguard such data, see below.
To provide customer support and obtain feedback.
For internal use, whether in the form actually received or pseudonymously or anonymously, by way of example and not limitation circulating email addresses internally for identifying the most common web hosts used by our customers, or reviewing IP addresses for information about the general geographic areas of origin of our users.
To disclose the information that we have to you in response to any valid request from you to know what of your information we possess, and in response to a valid request to exercise your "right to be forgotten" as detailed further below.
To communicate with you concerning your account for an informational, as opposed to promotional, purpose.
To send you informational and promotional materials that you elect ("opt-in") to receive.
YOUR RIGHTS IN RESPECT OF YOUR PERSONAL DATA
In accordance with applicable privacy law, you have the following rights in respect of your personal information that we hold:
The right to request access to and to receive your personal information that is collected by Celestis
The right to request updates to any of your personal information that is inaccurate or incomplete.
The right to erase your personal information such as when the information is no longer necessary in relation to the purposes for which it was collected or processed.
The right to obtain the restriction of the processing undertaken by us on your personal information in certain circumstances, such as where the accuracy of the personal information is contested by you, for a period enabling us to verify the accuracy of that personal information.
The right to object on grounds relating to your particular situation, to the processing of your personal information, and to object to processing of your personal information for direct marketing purposes, to the extent it is related to such direct marketing.
If you wish to exercise one of these rights, please contact us using the contact details at the end of this Privacy Policy.
Cookies And Tracking Technologies
Cookies are alphanumeric identifiers that we transfer to your computer's hard drive through your web browser to enable our systems to recognize your browser and to provide features such as storage of items in your Shopping Cart between visits.
The Help portion of the toolbar on most browsers will tell you how to prevent your browser from accepting new cookies, how to have the browser notify you when you receive a new cookie, or how to disable cookies altogether. Additionally, you can disable or delete similar data used by browser add-ons, such as Flash cookies, by changing the add-on's settings or visiting the website of its manufacturer. However, because cookies allow you to take advantage of some of
Celestis' essential features, we recommend that you leave them turned on. For instance, if you block or otherwise reject our cookies, you will not be able to add items to your Shopping Cart, proceed to Checkout, or use any Celestis products and services that require you to sign in.
HOW TO CONTROL COOKIES
When you first visit this website we ask for your consent to use cookies. You can choose not to accept cookies but please be aware that services you request may not be available. If you delete your cookies or clear your cache, you may be asked to give your consent again. This is because a cookie is usually used to remember the choice you made the first time.
If you wish to revoke your consent to the use of cookies on this website you can either delete the cookies in your browser's memory or clear your cache.
If you wish to prevent cookies being set before you visit this website, or most other websites, you can set your browser to block cookies. Most browsers allow you to do this in their settings.
You can also visit www.allaboutcookies.org for details on how to delete or reject cookies and for further information on cookies in general.
Third Party Cookies
We allow third parties with which we have a separate agreement to use cookies and other technologies to collect information about your use of the Site. These third parties include (1) business partners, which collect information when you view or interact with one of their advertisements on the Site; and (2) advertising networks, which collect information about your interests when you view or interact with one of their advertisements.
The information gathered by these third parties is used to make predictions about your interests or preferences so that they can display advertisements or promotional material on this Site and on other sites across the Internet tailored to your apparent interests.
The business partners and advertising networks that serve interest-based advertisements on the Services have limited access to a small amount of information about your profile and your device, which is necessary to serve you advertisements that are tailored to your apparent interests. It is possible that they may reuse this small amount of information on other sites or services.
We do not have access to, or control over, the technologies that these third parties may use to collect information about your interests, and the information practices of these third parties are not covered by this Privacy Notice. Other than as discussed in this document, we have no control over these third parties.
Behavioral Remarketing and Advertising
Celestis uses remarketing services to advertise on third party websites to you after you visited our Service. We and our third-party vendors use cookies to inform, optimize and serve ads based on your past visits to our Service.
Google Marketing Services
On our website we use the marketing and remarketing services of Google LLC (1600 Amphitheatre Parkway, Mountain View, CA 94043, USA; "Google"). These services allow us to display advertisements in a more targeted manner in order to present advertisements of interest to users. Through remarketing ads and products are displayed to users relating to an interest established by activity on other websites within the Google Network. For these purposes, a code is used by Google when our website is accessed and what are referred to as (re)marketing tags are incorporated into the website.
With their help, an individual cookie, i.e. a small file, is stored on the user's device (comparable technologies may also be used instead of cookies). Cookies can be set by various domains, including google.com, doubleclick.net, invitemedia.com, admeld.com, googlesyndication.com or googleadservices.com. This file records which apps users have visited, which content they are interested in and which offers have been used. In addition, technical information about the browser and operating system, referring websites, the length of the visit as well as any additional data about the use of the online products and services are stored. The IP address of users is also recorded, although we would like inform you that within the framework of Google Analytics, IP addresses within Member States of the European Union or in other contracting states to the Agreement on the European Economic Area are truncated.
All user data will only be processed as pseudonymous data. Google does not store any names or e-mail addresses. All displayed ads are therefore not displayed specifically for a person, but for the owner of the cookie. This information is collected by Google and transmitted to and stored by servers in the USA.
One of the Google marketing services we use is the online advertising program Google AdWords. In the case of Google AdWords, each AdWords customer receives a different conversion cookie. Cookies can therefore not be tracked through the websites of AdWords customers. The information collected by the cookie is used to generate conversion statistics for AdWords customers who have opted for conversion tracking. AdWords customers see the total number of users who clicked on their ad and were redirected to a page with a conversion tracking tag.
Google services make use of Google's Tag Manager. For more information about Google's use of data for marketing purposes, please see the summary page:   https://www.google.com/policies/technologies/ads , Google's privacy policy is available at https://www.google.com/policies/privacy .
The legal basis for the use of this service is Art. 6 paragraph 1 sentence 1 letter f GDPR. If you wish to object to interest-based advertising by Google marketing services, you can do so using the settings and opt-out options provided by Google:   http://www.google.com/ads/preferences .
You can choose to disable or selectively turn off our cookies or third-party cookies in your browser settings, or by managing preferences in programs such as Norton Internet Security. However, this can affect how you are able to interact with our site as well as other websites. This could include the inability to login to services or programs, such as logging into forums or accounts.
Deleting cookies does not mean you are permanently opted out of any advertising program. Unless you have settings that disallow cookies, the next time you visit a site running the advertisements, a new cookie will be added.
We use the "visitor action pixels" from Facebook Inc (1 Hacker Way, Menlo Park, CA 94025, USA, or, if you are based in the EU, Facebook Ireland Ltd., 4 Grand Canal Square, Grand Canal Harbour, Dublin 2, Ireland ("Facebook")) on our website.
This allows user behavior to be tracked after they have been redirected to the provider's website by clicking on a Facebook ad. This enables us to measure the effectiveness of Facebook ads for statistical and market research purposes. The data collected in this way is anonymous to us, i.e. we do not see the personal data of individual users.
However, this data is stored and processed by Facebook, which is why we are informing you, based on our knowledge of the situation. Facebook may link this information to your Facebook account and also use it for its own promotional purposes, in accordance with Facebook's Data Usage Policy https://www.facebook.com/about/privacy/ . You can allow Facebook and its partners to place ads on and off Facebook. A cookie may also be stored on your computer for these purposes.
The legal basis for the use of this service is Art. 6 paragraph 1 sentence 1 letter f GDPR. You can object to the collection of your data by Facebook pixel, or to the use of your data for the purpose of displaying Facebook ads by contacting the following address: https://www.facebook.com/settings?tab=ads .
Facebook is certified under the Privacy Shield Agreement and thus guarantees compliance with European data protection legislation (https://www.privacyshield.gov/participant?id=a2zt0000000GnywAAC&status=Active) .
TWITTER CONVERSION TRACKING
On our website, we use the Conversion Tracking Service of Twitter Inc. (1355 Market Street #900, San Francisco, California 94103, "Twitter"). Twitter stores a cookie on the user's computer to enable an analysis of the use of our online products and services. Twitter Conversion Tracking tracks the actions of users after they have viewed ads or interacted with ads on Twitter. Twitter's Conversion Tracking allows you to assign conversions such as link clicks, retweets or "like" data.
The legal basis for the use of this service is Art. 6 paragraph 1 sentence 1 letter f GDPR. If you wish to object to tracking, you can do so using the Digital Advertising Alliance tool at optout.aboutads.info.
Twitter is certified under the Privacy Shield Agreement and thus guarantees its compliance with European data protection legislation: ( https://www.privacyshield.gov/participant?id=a2zt0000000TORzAAO&status=Active )
We use Google Analytics to measure and evaluate access to and traffic on the Public Area of the Site, and create user navigation reports for our Site administrators. Google operates independently from us and has its own privacy policy, which we strongly suggest you review. Google may use the information collected through Google Analytics to evaluate Users' and Visitors' activity on our Site. For more information, see Google Analytics Privacy and Data Sharing .
We take measures to protect the technical information collected by our use of Google Analytics. The data collected will only be used on a need to know basis to resolve technical issues, administer the Site and identify visitor preferences; but in this case, the data will be in non-identifiable form. We do not use any of this information to identify Visitors or Users.
Integrated Services
We have integrated services from Umbraco that may collect your email and contact information.
Umbraco is compliant with the European Data protection legislation. You can read their privacy policy here: https://umbraco.com/about-us/privacy/gdpr/
We have integrated services from Zoho that may collect your email and contact information.
Zoho is compliant with the European Data protection legislation. You can read their privacy policy here: https://www.zoho.com/privacy.html
Links to Third Party Websites from our Website
To the extent that our Website contains links to sites operated by third parties and not related to our products or services ("Linked Websites"), the Linked Websites are not controlled by us and we are not responsible for the privacy practices of those companies. Before disclosing your personal information to Linked Websites, we advise you to examine their privacy policies.
Safeguarding Your Information
Your personal and financial information is very important, and therefore, is not shared in any way. All vital information is protected with the industry-standard SSL (Secure Socket Layer) encryption. Any time you must leave personal financial information such as credit card numbers, we transmit that credit card number in an encrypted format. We do not store or save the credit card number. We reveal only the last four digits of your credit card numbers when confirming an order. Of course, we transmit the entire credit card number to the appropriate credit card company during order processing, in an encrypted format.
It is important for you to protect against unauthorized access to your password and to your computer. Be sure to sign off when finished using a shared computer.
Are children allowed to use Celestis?
Celestis does not sell products for purchase by children. Although our products are suitable for children, adults can purchase these products. If you are under 18, you may use Celestis with the involvement of a parent or guardian.
Conditions of use, notices, and revisions
If you choose to visit Celestis, your visit and any dispute over privacy is subject to this notice and our Terms of Use, including limitations on damages, resolution of disputes, and application of the law. If you have any concern about privacy at Celestis, please contact us with a thorough description, and we will try to resolve it. Our business changes constantly, and our Privacy Statement and the Conditions of Use will change also. We may e-mail periodic reminders of our notices and conditions, unless you have instructed us not to, but you should check our website frequently to see recent changes. Unless stated otherwise, our current Privacy Statement applies to all information that we have about you and your account. We stand behind the promises we make, however, and will never materially change our policies and practices to make them less protective of customer information collected in the past without the consent of affected customers.
We reserve the right to change our Privacy Policy at any time. If we make changes, we will post them and will indicate on this page the policy's new effective date. If we make material changes to this policy, we will notify you by email or through notice on the Offerings.
If you have any questions, comments, or concerns or wish to update, delete or change any Personal Information submitted on this Site, or have any questions about our Privacy Policy, please fill in the contact form on our site. This shall also serve as the designated contact information for any valid exercising of the "right to be forgotten."
Contact Information:
P.O. Box 66784
Houston, Texas, 77266-6784
1-866-866-1186
Website Search
Subscription result.
This website uses cookies to improve your experience. By clicking "Accept", you agree to our website's cookie use as described in our Cookie Policy . For information about opting out, click here . Accept
Need help? (Opens a help chat window)
Cake is the world's largest funeral and end-of-life planning site. Get personalized help today
How Space Burials Work: Cost & How to Plan
Updated 9/2/2022
Kate Wight, BA in English
Contributing writer.
The classic sci-fi show Star Trek proclaimed that space was the final frontier. Now, it can be your final frontier, thanks to the rising popularity of space burials.
There's something about outer space that makes it seem like the perfect place to lay someone to rest. Space is vast, deep, dark, and fathomless. It's boundless and endless. Those who are left behind may take comfort in the fact that the impact of their loved ones will be equally as infinite.
Jump ahead to these sections:
How Much Does a Space Burial Cost?
How to Plan a Space Burial for Yourself or a Loved One
More than 450 people have had a portion of their ashes shot into orbit since 1992. The first, fittingly enough, was Star Trek creator Gene Roddenberry. A sample of Roddenberry's remains traveled into space on the NASA space shuttle Columbia mission and returned.
Space burials aren't only for science fiction icons and wealthy celebrities. Thanks to an increasing private sector interest in space travel, the prospect of space burial has become more accessible.
What's a Space Burial?
A space burial is, simply put, the practice of launching cremated remains into space. Companies in the business of putting ashes in space often refer to space burials as "memorial spaceflights." More accurately, the ashes are sent into orbit for a brief amount of time before returning to Earth.
You might wonder why remains aren't scattered in space. It's because loose ashes in space would become space debris. Space debris (also known as space waste or space garbage) refers to manmade detritus in space. This includes objects like defunct satellites and spent rocket stages.
It's estimated that as of this year there are as many as 129 million bits of debris smaller than 10 centimeters in orbit around the Earth at any time.
Solar panels, telescopes, and star trackers are particularly vulnerable to being damaged by small space debris. It's important, to minimize the impact of ashes in space as much as possible.
History of Space Burials and Famous Burials
Gene Roddenberry has had two separate space burials. After the NASA mission that carried his ashes in space, some of his remains traveled up in April of 1997 during the first-ever private space burial. Celestis, a private space company, launched a Pegasus rocket that carried samples of the remains of 24 people into space.
It orbited the Earth for five years until it burned up in the atmosphere. Roddenberry wasn't the only notable person whose remains were aboard this rocket. Ashes from space physicist Gerard O'Neill, rocket scientist Krafft Ehricke, and counterculture icon Timothy Leary were all aboard the same flight.
Actor James Doohan, who played Scotty in the original Star Trek series, also had his ashes sent into space. In fact, portions of his ashes journeyed into space on three separate flights.
But soon, the late Roddenberry will tie this record. Roddenberry's wife, Majel Barrett (who played Christine Chapel in the original Star Trek series) made arrangements before her death to have her ashes launched into space together with her husband's. Celestis has scheduled that launch for 2020.
Nearly every portion of ashes that has been shot into space has returned to Earth eventually for reasons we'll outline later. But there is one space burial that was more permanent. Dr. Gene Shoemaker was one of the founders of the entire field of planetary science. His research on craters was crucial to our understanding of lunar geology.
He also co-discovered Comet Shoemaker-Levy 9. Shoemaker passed away in 1997 in a car accident. In 1999, the Lunar Prospector sent his ashes in space in a capsule designed by planetary scientist Carolyn Porco.
A portion of Shoemaker's ashes were interred on the moon. He is the only person whose ashes have been buried on a celestial body beyond the planet Earth.
Shoemaker may not be alone for long, though. Another private space company, Elysium Space, has joined the aforementioned Celestis in offering permanent lunar burials. Both companies are offering launches as early as 2021.
You might think that the price of a space burial would be too astronomically high (no pun intended) for your budget. But there are actually a wide variety of pricing options available.
In addition to their Lunar Memorial, which is priced at $9,950, Elysium Space offers a more affordable Shooting Star Memorial for $2,490. Considering the average casket costs between $2,000 and $5,000, this is a fairly reasonable price point.
Celestis has been established for longer than Elysium: as such, it offers a few more options. Its Earth Rise Service is similar in scope to Elysium Space's Shooting Star Memorial and has a similar price point at $2,495. Its Luna Service, on the other hand, is more expensive than Elysium's, at $12,500.
Celestis also offers a mid-range Earth Orbit Service starting at $4,995 and a deluxe Voyager Service starting at $12,500. Both companies also offer discounted services to veterans.
These prices all encompass a very small amount of ash — one gram, to be exact. That number may be upped to seven grams with an accompanying rise in price.
The cremated remains of a human weigh between four and eight pounds. At an estimated cost of $10,000 per pound, this amount would be too expensive for most people to transport.
The smaller, encapsulated amount of ashes is much more affordable. Again, a space burial is more of a symbolic gesture than a permanent resting place.
The Space Burial Process
There are several different options on ways to send ashes in space but many steps in the process are universal.
Step 1: Contact a company that does private space burials
A private space burial company will handle all the logistical issues. This includes helping you complete any necessary paperwork and coordinating with commercial spacecraft companies like SpaceX and Lockheed Martin.
Space missions aren't very frequent — expect to wait. Be sure to book as soon as you can, because spaces on flights are limited.
Step 2: Encapsulate the ashes
The company you choose will provide you with a tube that is approximately the size of a lipstick — you'll put ashes of your loved one in it. The company can engrave initials or even a message onto this tube.
The company will reclaim the capsule if you opt for one of the lower-cost options that return the ashes to earth. They'll verify that it reached space before returning it to you to keep.
Step 3: Attend or view the launch
Friends and family of a loved one whose ashes are being sent to space are typically invited to a pre-launch tour the day before liftoff. This way, they can gain a better understanding of how the rocket works.
On launch day, all the people who have loved ones on board can celebrate together in a joint memorial service. Attendees will share favorite memories and commemorate the lives of their late friends and family members.
You can also watch a live webcast if you're unable to attend the launch so you can view and participate from afar.
Step 4: Track your loved ones
Tracking is sometimes available so you know where in the universe your loved one is, particularly for people whose loved ones' ashes will be in space for an extended period of time.
A transmitter sends a precise location, so you can still feel connected — even when you're a universe away.
Step 4: Treasure your keepsakes
The company you choose will provide things like a Certificate of Mission Completion and a custom video of the pre-launch memorial service, in addition to returning any encapsulated remains that return to Earth.
The best (and really only) way to plan a space burial is to get in touch with one of the private space companies that routinely plan these missions. They will help you navigate any permits you need, and will often guarantee a complimentary second mission if their first mission is unsuccessful.
It may be a few years before a spot clears up. Booking well in advance can help ensure that you get the lowest possible price for a given mission. Some companies require the full amount upfront and others may allow you to make a deposit and get on a payment plan.
Thanks to expanding interest in creative burial options, space burials are a real option for a lot of people. If you or your loved ones have ever looked up at the stars and wondered what it would be like to fly high, it may be within your reach.
"Memorial Spaceflight Experiences." Celestis , Celestis, 2019, https://www.celestis.com/experiences-pricing/ .
"Celestial Services." Elysium Space , Elysium Space, 2019, https://elysiumspace.com/product-category/celestial-services/ .
Categories:
Icons sourced from FlatIcon .
Home Entertainment
Services & Software
Credit Cards
Cryptocurrency
Home Internet
Home Security
Kitchen & Household
Energy & Utilities
Yard & Outdoors
Personal Care
Mental Health
News & Culture
Social Media
Misinformation
Internet Culture
Entertainment
Deals & Reviews
Best Products
Shopping Extension
Car Accessories
Car Reviews
Vistaprint Coupons
StubHub Discount Codes
H&M Coupons
ExpressVPN Coupons
Home Depot Coupons
Office Depot Coupons
Ashley Furniture Coupons
Samsung Promo Codes
NordVPN Coupons
Surfshark Coupons
Shutterfly Promo Codes
Zenni Optical Promo Codes
Hotels.com Coupons
Walmart Promo Codes
Booking.com Promo Codes
Hotwire Promo Codes
Send your ashes into orbit for a funeral in space
Services such as Celestis and Aura Flights send remains to the skies in an epic final journey.
Named a Tech Media Trailblazer by the Consumer Technology Association in 2019, a winner of SPJ NorCal's Excellence in Journalism Awards in 2022 and has twice been a finalist in the LA Press Club's National Arts & Entertainment Journalism Awards.
Even in the freezing cold, Steven Schnider would often drag his wife Christine outside to look up at the night sky. He'd point out everything from planets to comets to satellites he'd tracked down using an app called Heavens Above.
"He'd say, 'Do you see it?' It's right there. And it would be the faintest little piece of light going across the sky," Christine recalls. "He was just so excited about it."
When Steven was close to death in 2017, there was a consensus among family members that a space burial would be the best way to send him off. Their daughter took out her phone, did a quick search and pulled up a company called Celestis .
Last June, a portion of Steven's ashes -- along with cremated remains from over 150 other Celestis clients -- were flown into Earth's orbit aboard SpaceX's Falcon Heavy rocket , which launched from the Kennedy Space Center in Florida. Another portion of his ashes will fly aboard the Luna 02 mission , which is slated for takeoff in 2022.
"He'd be so excited that he was in space," Christine says.
Steven's family is among a growing number of people looking to space as a final resting place. Companies like Celestis offer a range of experiences, from an Earth Rise service that takes someone's ashes into space and brings them back, to Earth orbit and deep space options. Prices run from around $2,500 to $12,500. (The average cost of a funeral in the US, by comparison, is around $9,000 .) The service has attracted high-profile clients including Star Trek creator Gene Roddenberry and astronaut Gordon Cooper. Other companies such as Aura Flights and Elysium Space offer similar services.
Space memorials are becoming increasingly popular thanks to growing cremation rates and a declining emphasis on cultural and religious traditions, says Celestis co-founder and CEO Charles Chafer, who started the company in 1994.
"The notion of, 'Bury me next to my grandfather in the family plot in a church' doesn't work in a mobile society," Chafer says. "People look for alternatives."
A celestial celebration
Ashes sent as part of Celestis's orbital service fly as what's called a "secondary payload," meaning they're sent on spacecraft from commercial providers headed into space for other purposes. The payload is small enough that it burns up entirely when re-entering the Earth at the end of its orbital lifetime, which ranges from a few months to a few hundred years. That's important in keeping with the company's commitment not to add to space junk, Chafer says.
Celestis has had 16 launches so far from locations including Cape Canaveral, the Marshall Islands and the Canary Islands. Five launches are scheduled to take place over the next two years.
"The pace is accelerating as the trends are accelerating," Chafer says.
To prepare for a launch, technicians glue small capsules filled with ashes into a metal sleeve. They then bolt that sleeve to a launch vehicle or satellite. The company asks clients to send at least twice as many ashes needed to fly, in case there's a failure (and there have been a few). If Celestis doesn't need to refly participants, it scatters the backup ashes near the launch site.
Space cheese and other weird items we've sent into orbit
Celestis provides a real-time tracker so relatives can see the location of their loved ones above. It's a tool Joe Rust often uses to follow his brother Alex, who died in 2013 and whose ashes also launched aboard the Falcon Heavy . A few weeks ago, Alex was flying over Australia. Joe took a screenshot, sent it to his brother who lives there and told him to "look up."
Alex's request to be sent into space didn't come as a shock, given the way he lived his life. In 2008, he quit his job at The Chicago Board of Trade and moved to Florida. He swapped his minivan for a sailboat from Craigslist and headed for the Bahamas, then sailed around the world for the next four years. He later traveled to India, where he contracted typhoid fever and died at age 29.
Alex had initially wanted their brother, an engineer, to build a rocket that would send his ashes into space. Given that wasn't possible, Joe looked into other options and came across Celestis.
"He'd made what we thought was somewhat of a ridiculous request," Joe recalls. "The idea of him passing away wasn't something we wanted to think about or even thought was possible. He lived this really adventurous life, always on the edge, so we thought Alex was pretty invincible."
Dozens of Alex's relatives and friends attended the rocket launch last summer, along with fans who had never met him but were inspired by his adventures.
"In good Alex fashion, we made a party out of it," Joe says.
Always around
Space fans also have the option to be scattered above the Earth through a company called Aura. Gas balloons are used to carry ashes more than 30 kilometers above the Earth's surface, into a region called near space. A scatter vessel containing the cremains opens, and they gently cascade toward Earth. Cameras capture footage of the release for loved ones to keep.
The ashes are carried around the world on stratospheric winds and join with the planet's atmosphere over weeks and months before eventually becoming raindrops and snowflakes. The company has launched more than 500 near space flights since 2016.
Chris Rose, Aura's co-director, says this memorial option removes the stress of having to find one ideal location to scatter a loved one's remains. "You're scattered across the world," he says.
The process isn't disruptive to the environment, Rose adds. After the ashes are released, the balloon continues to rise and expand due to pressure change. It eventually bursts and drops the gear it's carrying, including computer equipment for tracking and monitoring the flight, back to Earth using a parachute system. The Aura team recovers all equipment after using computer simulations and weather data to predict the flight path.
Rose says the ashes released into the Earth's atmosphere are sterile and "symbolic of a human body at that point."
Rafal Zebrala used Aura's services to fulfill the wishes of his partner, Marek Moch , who died in January following a battle with cancer.
In early March, nearly a dozen close family members and friends headed to a launch site outside Sheffield, England. They shared memories and raised a glass of champagne before Moch was released into the sky.
"On the one hand it was a hard time, but on the other it was a very calm, emotional and even relaxing ceremony," Zebrala says. "[Marek] dreamed of becoming a pilot, and now he's up there. I can always speak to him by raising my head up."
Christine, the Celestis customer, also appreciates not having to drive to a cemetery to feel connected to her husband. Instead, she can just look to the skies.
"It feels like he's always around."
This story is part of CNET's The Future of Funerals series. Stay tuned this week for more.
Get the CNET TVs, Streaming and Audio newsletter
International edition
Australia edition
Europe edition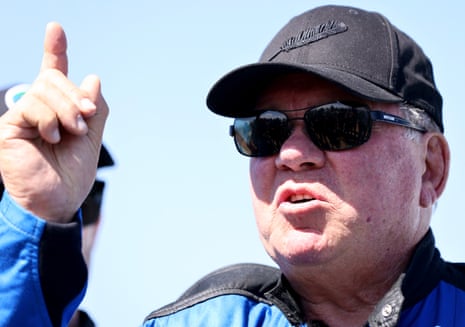 'It felt like a funeral': William Shatner reflects on voyage to space
Recalling the experience almost one year later, the actor admits 'everything I had expected to see was wrong'
William Shatner expected he would achieve the "ultimate catharsis" after his historic flight into space. Instead, the voyage left him filled with grief, an "overwhelming sadness" and a newfound appreciation for the beauty of Earth, the Star Trek actor has said.
"My trip to space was supposed to be a celebration; instead, it felt like a funeral," an excerpt from his book Boldly Go: Reflections on a Life of Awe and Wonder, published by Variety , reads.
"I love the mystery of the universe. I love all the questions that have come to us over thousands of years of exploration and hypotheses … but when I looked in the opposite direction, into space, there was no mystery, no majestic awe to behold … all I saw was death," Shatner wrote.
Images of the actor pressed up against the window of Jeff Bezos' Blue Origin rocket capsule were live-streamed back to Earth in October last year as the four-person crew approached the boundary of space, known as the Kármán Line, and continued on.
But for Shatner, recalling the view almost one year later, he describes "a cold, dark, black emptiness … deep, enveloping, all-encompassing".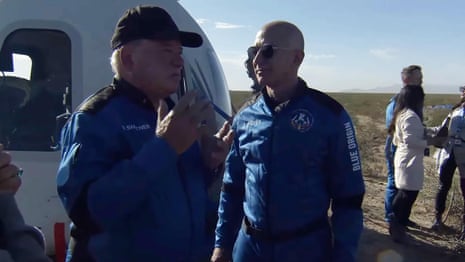 "Everything I had thought was wrong. Everything I had expected to see was wrong," he wrote. "I had thought that going into space would be the ultimate catharsis of that connection I had been looking for between all living things – that being up there would be the next beautiful step to understanding the harmony of the universe."
The Canadian, who captivated the world in his role as Captain James Kirk of Star Trek's USS Enterprise, broke down in tears upon landing, describing having had "the most profound experience I can imagine". "I hope I never recover from this," he said at the time. "I'm so filled with emotion about what just happened. It's extraordinary, extraordinary."
But a year after touching down back to Earth, Shatner wrote in the excerpt: "I discovered that the beauty isn't out there, it's down here, with all of us. Leaving that behind made my connection to our tiny planet even more profound."
"It was among the strongest feelings of grief I have ever encountered. The contrast between the vicious coldness of space and the warm nurturing of Earth below filled me with overwhelming sadness.
"Every day, we are confronted with the knowledge of further destruction of Earth at our hands: the extinction of animal species, of flora and fauna … things that took 5bn years to evolve, and suddenly we will never see them again because of the interference of mankind. It filled me with dread.
"My trip to space was supposed to be a celebration; instead, it felt like a funeral."
He added in a recent interview with the Washington Post : "Everybody else was shaking bottles of champagne, and it was quite a sense of accomplishment. And I didn't feel that way at all. I was not celebrating. I was, I don't know, shaking my fists at the gods."
William Shatner
Blue Origin
Most viewed
Space Burials: a Cosmic Conclusion to Our Earthly Existence
Last Updated: June 16, 2023
Many of us wish to go to space before we die, but know that even with the current state of space exploration, this may not be a possibility (at least financially) within our lifetime. But what about after we die? 
Can you or some small part of you be "buried" in space? Is it a possibility today? Is it legal? How much would it cost? Let's dive into space burials!
What are space burials?
Very simply, a space burial is defined as the launching of (human) remains into space/ off Earth. They were first proposed by the science fiction author Neil R. Jones in his novella "The Jameson Satellite" in 1931 and later proposed as a commercial service (i.e. something that could be purchased by the average person) in the 1965 movie The Loved One and by Richard DeGroot in  The Seattle Times newspaper on April 3, 1977. 
Why would you want a space burial?
While there are many possible answers, one obvious one is the desire to have some part of you reach space, even if it's not within your lifetime. Family members or friends may also choose to bestow this honor upon their lost loved one who loved space and wished to go.
There have also been many discussions lately about the cost of funerary services (more on this later) as well as the environmental and social impacts of overcrowded cemeteries. Many feel that space burials provide a unique and interesting way to honor a loved one at a potentially similar price.
But is it legal?
All after-death procedures (embalming, burial, and cremation) are regulated, including specific ones regarding if ashes can be scattered. For outer space, legal requirements include:
Ashes must remain in a container; you cannot spread the ashes in space as you can in the sea
Only a portion of the ashes may be included so the container is not large
The container cannot cause harm to a person or property
Has anyone been buried in space?
In 1992, the NASA Space Shuttle Columbia (mission STS-52) carried a sample of Gene Roddenberry's cremated remains into space and returned them to Earth, making it the first space burial. 
The first space burial performed by a private company (Celestis) was in 1997, containing sample remains of 24 people into an elliptical orbit, orbiting the Earth once every 96 minutes until re-entry in 2002. Famous people on this flight included Gene Roddenberry, the creator of Star Trek, and Timothy Leary, an American writer, psychologist, psychedelic drug advocate and Harvard University professor. Celestis and other companies have continued offering this service.
Let's delve into a few details that are important to note when considering space burials both in the past and today.
A sample of remains
First and foremost, space burials are not sending a coffin into space. In addition to the legal requirements listed above, small samples of remains are launched to minimize the cost of launching into space, thereby making these services more affordable. 
While ashes are typically chosen, some companies allow other options such as DNA samples, hair, etc. To prevent contamination in space, remains are sealed until the spacecraft burns up upon re-entry into the Earth's atmosphere, if the family chooses to unseal them after the remains are returned to them, or until they reach their extraterrestrial destinations if they impact a surface or burn up.
The sample is returned to Earth
While this is no longer always the case, the fact that the sample returns to Earth might be unexpected with our traditional understanding of burial and could be considered a misnomer because of that detail. 
In general, space burial missions, or memorial spaceflights as they are often called, go into orbit around the Earth. Suborbital flights briefly transport them into space by crossing the boundary of space without attempting to escape orbit, then return to Earth where they can be recovered. These are a cost-effective method of space burial and the remains do not burn up and are either recovered or lost in space.
But not always
As will be discussed further later, samples aren't always returned to Earth, at least not in this way. For example, some memorial spaceflights launch them into orbit, without a planned return to Earth. However, these orbits will eventually decay, sometimes within a few years, and sometimes not for thousands of years, and when they do, they will burn up in the atmosphere upon re-entry.
More recently, packages have appeared that launch remains to extraterrestrial bodies, such as the Moon, or farther into space.
How much does it cost?
Now that we know space burial is legal and has been an option since 1997 commercially, how much does it cost? Similarly, just because there are currently companies that can send private citizens into space, does not mean that it is financially available to everyone . So, how much would a memorial spaceflight set you back?
Before we delve into the cost of a space burial, let's use a baseline of funerary costs in general to compare. 
The 2021 national median cost of a funeral with a viewing and burial in the US is $7,848 while the median cost of a funeral with cremation is about $6,971 
According to the 2022 Cost of Dying Report from the UK, a funeral in 2021 was 4,056 pounds, or about $4,905 USD
Celestis offers three main packages: 
Earth Rise: launch to space and return to Earth
Earth Orbit: launch into Earth orbit
Luna: launch to lunar orbit or surface
Voyager: launch to deep space
Earth Rise starts at about $3,000, Earth Orbit starts at about $5,000, and both Luna and Voyager start at about $13,000. Celestis offers numerous features and add-ons to commemorate your loved ones in different ways such as different capsule sizes, in-person and webcast launch and memorial services, a certificate of authenticity and mission details, the recovered capsule, a professional video of the mission, and other keepsake options. $3,000 appears to be the standard for most memorial spaceflight companies though Beyond Burials offers limited packages starting at $1,500.
Considering the average funerary costs as well as the cost to go into space as a living human, a space burial is approximately the same or even cheaper than typical funerary costs, making it a possibility for families to send a sample of their loved ones' remains into space and then still hold a memorial service.
Current Space Burial Organizations
As of June 2023, current space burial or "Memorial Spaceflight" businesses include: 
Official NASA space burials
First space burial: On October 22, 1992, some of the ashes of Gene Roddenberry launched into Earth orbit aboard the Space Shuttle Columbia and then returned to Earth.
Launched from Earth on January 6, 1998,  some of his ashes were carried to the Moon by the Lunar Prospector space probe which impacted the solar polar region on July 31, 1999. 
Celestis provided the service at NASA's request commercially, making Shoemaker's ashes the first private delivery to the lunar surface. 
The brass foil wrapping of Shoemaker's memorial capsule is inscribed with images of Comet Hale–Bopp, the Barringer Meteor Crater, and a quotation from Shakespeare's Romeo and Juliet.
Pluto-Finder launched to his discovery: On January 19, 2006, a small portion of Clyde Tombaugh's ashes launched aboard the New Horizons spacecraft headed to Pluto and the Kuiper Belt, the astronomical body and "third zone" of the Solar System that he discovered. His is the first sample of human cremated remains that will escape the solar system.
Most recent NASA space burial: On December 5, 2014, a sample of the remains of Lockheed-Martin engineer Patrick O'Malley was launched into Earth orbit on the Orion spacecraft. The aeronautical engineer had worked on the spacecraft for over a decade but died before the launch, prompting his coworkers to request NASA for permission that a sample of his remains could be on the spacecraft.
A few other notable individuals who had a space burial
Originally scheduled for a spaceflight burial in Fall 2006; delayed until April 2007 for suborbital flight and return to Earth
August 3, 2008: the same portion of ashes was launched for low Earth orbit but the rocket failed
Some of his ashes are hidden under the floor of the ISS Columbus module (smuggled aboard by Richard Garriott in 2008)
May 22, 2012: a small urn with some of his ashes was flown into space on Falcon 9 rocket as part of COTS Demo Flight 2, burning up in Earth's atmosphere a month after initial orbit insertion
Exact same schedule as Doohan's except for the 2008 and 2012 flights
Gerard K. O'Neill (1927–1992), space physicist; Krafft Ehricke (1917–1984), rocket scientist
Leiji Matsumoto (1938–2023): Japanese creator of anime and manga series
Majel Barrett (1932–2008): American actress who played Christine Chapel in the original Star Trek series and wife of Gene Roddenberry
William R. Pogue (1930–2014): American astronaut
Luise Clayborn Kaish (1925–2013): American sculptor and painter
Nichelle Nichols (1932–2022): American actress known for her role as Nyota Uhura in Star Trek
Discussion regarding space burials
As you might imagine, the topic of space burials has spurred lots of discussion. There are currently many articles reporting this option is growing in popularity, but there is also pushback against it. Is it a frivolity? Is it littering space? Will it actually reduce funerary costs since a cremation or burial is still required and only a portion of the remains go to space? 
As we've discussed here, there are measures in place to eliminate the "debris" at least in suborbital launches, but these questions are still being discussed for the lunar and deep space memorial spaceflights. All of these arguments, as well as others, have been made against space burials, adding to this conversation.
While there is continued, ongoing discussion about space burials, space burials have been performed in a variety of ways since the late 90s and continue today with growing interest. These memorial spaceflights are legal and have been performed both officially by NASA and commercially by a variety of companies with various packages to choose from, potentially at prices that are within your funeral budget.
If you are interested in a space burial for yourself or someone else, as we've discussed, there are many options available to you, allowing you or them the chance to go into space, even if it is after death.
Written by Sarah Hoffschwelle
Sarah Hoffschwelle is a freelance writer who covers a combination of topics including astronomy, general science and STEM, self-development, art, and societal commentary. In the past, Sarah worked in educational nonprofits providing free-choice learning experiences for audiences ages 2-99. As a lifelong space nerd, she loves sharing the universe with others through her words. She currently writes on Medium at  https://medium.com/@sarah-marie  and authors self-help and children's books.
Wow! There's more to read 🚀
Subaquatic Send-off: NASA's Underwater Burial Site for Spacecraft
Cosmic Castaways: Understanding the Risks for Astronauts Floating Off into Space
There are three main reasons why astronauts may have difficulty walking on land after spending so much time in a microgravity environment.
Heroes of the Cosmos: Honoring Those Who Paid the Ultimate Price For Space Exploration
The Consequences of Removing Helmets in Space
William Shatner reflects on his new film, 'Star Trek,' space travel and not attending Leonard Nimoy's funeral
A new Variety interview reveals more intriguing facets of the charismatic 'Star Trek' actor as his SXSW documentary debuts.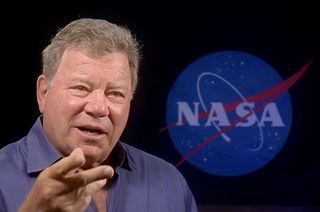 By any standard of measurement, William Shatner has led a wonderful life.
The 91-year old actor who gained fame by gallivanting around the galaxy as Captain James T. Kirk in " Star Trek " for three decades chronicles it all in the new documentary "You Can Call Me Bill," which premiered March 16 at the SXSW festival.
Produced by XYZ Films and directed by Alexandre O. Philippe, this revealing portrait has Shatner musing about mortality, nature, space travel and more. It covers the span of his prolific career, from early days aboard the U.S.S. Enterprise on TV and in feature films, and his popular small screen runs with series like "T.J. Hooker" and "Boston Legal."
On the eve of the documentary's world premiere in Austin, Texas, Variety connected with Shatner to learn more about his take on life and death, his legacy, Leonard Nimoy's funeral, a favorite role and rocketing to space with Jeff Bezos' spaceflight company, Blue Origin .
Related: William Shatner launches to space on Blue Origin's New Shepard (photos)
Here are select excerpts from that recent Variety interview :
"I've turned down a lot of offers to do documentaries before," when asked about his reasons for making the documentary. "But I don't have long to live. Whether I keel over as I'm speaking to you or 10 years from now, my time is limited, so that's very much a factor. I've got grandchildren. This documentary is a way of reaching out after I die."
"Time and time again, I've come across some interesting thought or idea," Shatner said regarding any new insights gleaned from the new film's creation. "That can be because of a thoughtful interviewer sparking something in me. In the movie, I didn't just want to go on about 'I did this or that when I was 7' or 'this is my favorite color.' I'm trying to discover something I've never said before or to find a way to say something I've said before in a different way, so I can explore that truth further.
"The sad thing is that the older a person gets the wiser they become, and then they die with all that knowledge. And it's gone. It's not like I'm going to take my ideas or my clothing with me. Today, there's a person going through some of my clothes in order to donate or sell them, because what am I going to do with all these suits that I've got? What am I going to do with all these thoughts? What am I going to do with 90 years of observations? The moths of extinction will eat my brain as they will my clothing, and it will all disappear."
"When Leonard Nimoy died a few years ago, his funeral was on a Sunday," Shatner recalled when his controversial absence from the ceremony is brought up. "His death was very sudden, and I had obligated myself to go to Mar-a-Lago for a Red Cross fundraiser. I was one of the celebrities raising money.
"That event was on Saturday night. I chose to keep my promise and go to Mar-a-Lago instead of the funeral, and I said to the audience, 'People ask about a legacy. There's no legacy. Statues are torn down. Graveyards are ransacked. Headstones are knocked over. No one remembers anyone. Who remembers Danny Kaye or Cary Grant? They were great stars. But they're gone and no one cares.' But what does live on are good deeds. If you do a good deed, it reverberates to the end of time. It's the butterfly effect thing. That's why I have done this film."
Related: William Shatner says Earth looked 'so fragile' from space on Blue Origin flight (video)
On the subject of whether or not Shatner has a favorite role over the course of his career, the legendary icon responded by saying that he just tries to have fun on set.
"I just did a commercial for a watch that I designed," he said. "It has a face with a telescope, a sun, the Milky Way . And the watch company did this whole science fiction background for me to talk about it. Well, there's a part of the commercial where they use CGI to have a meteorite land next to me. I ad lib, 'That's a lot of meteorite .' That was a pretty funny improv. I did that on Monday, and that's become one of my favorite moments."
— William Shatner moved to tears by space launch with Blue Origin
— For William Shatner, early 'Star Trek' was far from glamorous
— 'Star Trek' movies, ranked worst to best
Shatner's spaceflight aboard Blue Origin's New Shepard spacecraft back in 2021 was an emotional reckoning for the actor, author and director.
"When I came out of the spaceship I was crying , just sobbing, and I thought, 'Why am I crying? What's going on?' I'm in grief. What am I grieving about? Oh sh*t, I'm grieving about the world, because I now know so much about what's happening. I saw the Earth and its beauty and its destruction. It's going extinct. Billions of years of evolution may vanish. It's sacred, it's holy, it's life and it's gone. It's beyond tragic."
Click here for the full revealing (and slightly somber) Variety interview with William Shatner to celebrate the debut of "You Can Call Me Bill" at SXSW on March 16.
Follow us on Twitter @Spacedotcom or Facebook .
Join our Space Forums to keep talking space on the latest missions, night sky and more! And if you have a news tip, correction or comment, let us know at: [email protected].
Get the Space.com Newsletter
Breaking space news, the latest updates on rocket launches, skywatching events and more!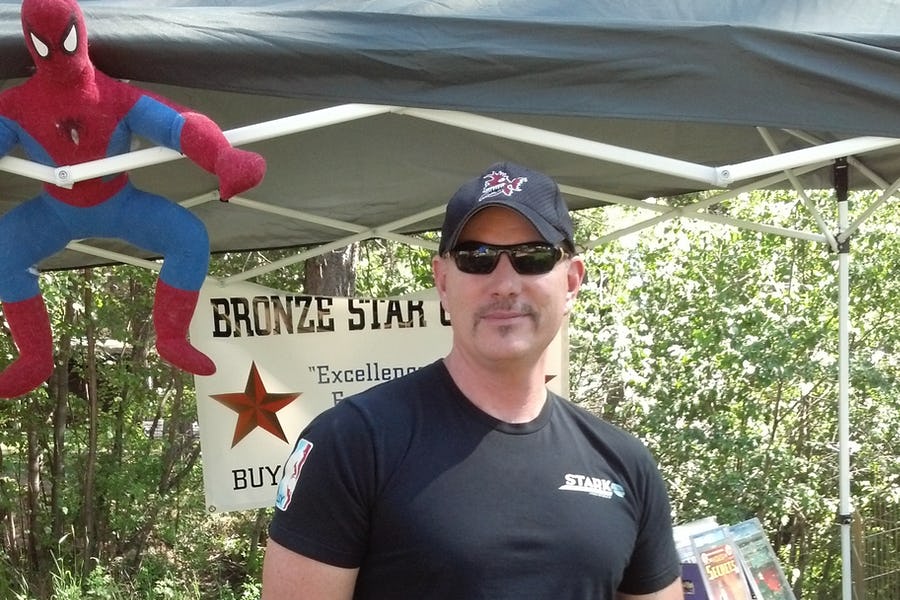 Jeff Spry is an award-winning screenwriter and veteran freelance journalist covering TV, movies, video games, books, and comics. His work has appeared at SYFY Wire, Inverse, Collider, Bleeding Cool and elsewhere. Jeff lives in beautiful Bend, Oregon amid the ponderosa pines, classic muscle cars, a crypt of collector horror comics, and two loyal English Setters.
'Star Wars: Young Jedi Adventures' will return with all-new adventures on Nov. 8
Get a free Lego Galileo Galilei set with purchases over $130
Early Black Friday deal: Top Celestron telescope nearly $100 off
Most Popular
By Brett Tingley November 01, 2023
By Alexander Cox November 01, 2023
By Rahul Rao November 01, 2023
By Rahul Rao October 31, 2023
By Mike Wall October 31, 2023
By Elizabeth Howell October 31, 2023
By Andrew Jones October 31, 2023
By Robert Lea October 31, 2023
By Tariq Malik, Elizabeth Howell October 31, 2023
Star Trek's William Shatner blasts into space on Blue Origin rocket
Published 13 October 2021
This video can not be played
To play this video you need to enable JavaScript in your browser.
After landing, William Shatner tearfully said the experience had been "unbelievable"
Hollywood actor William Shatner has become the oldest person to go to space as he blasted off aboard the Blue Origin sub-orbital capsule.
The 90-year-old, who played Captain James T Kirk in the Star Trek films and TV series, took off from the Texas desert with three other individuals.
Mr Shatner's trip on the rocket system - developed by Amazon.com founder Jeff Bezos - lasted about 10 minutes.
The craft safely landed just after 10:00 local time (16:00 BST).
Those aboard got to experience a short period of weightlessness as they climbed to a maximum altitude just above 100km (60 miles). From there they were able to see the curvature of the Earth through the capsule's big windows.
"Everybody in the world needs to do this," the Canadian actor told Mr Bezos after landing back on Earth. "It was unbelievable."
In tears, he added: "What you have given me is the most profound experience. I'm so filled with emotion about what just happened. I hope I never recover from this. I hope I can retain what I feel now. I don't want to lose it."
Safety concerns raised at Bezos space company
82-year-old becomes oldest-ever person in space
Allow Twitter content?
This article contains content provided by Twitter. We ask for your permission before anything is loaded, as they may be using cookies and other technologies. You may want to read Twitter's cookie policy , external and privacy policy , external before accepting. To view this content choose 'accept and continue' .
Mr Shatner was joined on the flight by Audrey Powers, a Blue Origin vice president; Chris Boshuizen, who co-founded the Earth-imaging satellite company Planet; and Glen de Vries, an executive with the French healthcare software corporation Dassault Systèmes.
They were given a couple of days' training, although there was nothing really major for them to do during the flight other than enjoy it. The rocket and capsule system, known as New Shepard, is fully automatic.
When the capsule touched down in the Texan desert, it was quickly surrounded by ground teams. Mr Bezos himself opened the hatch to check everyone inside was OK.
After the immediate celebrations with family and friends, the crew then lined up to receive their Blue Origin astronaut pins.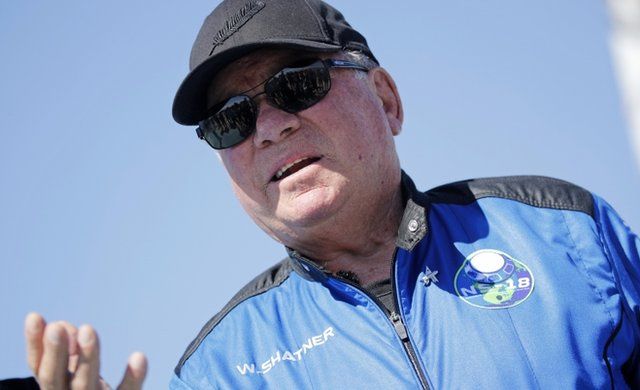 This was only the second crewed outing for New Shepard. The first, on 20 July, carried Mr Bezos, his brother Mark, Dutch teenager Oliver Daemen; and famed aviator Wally Funk.
Afterwards, Ms Funk, being 82, was able to claim the record for the oldest person in space - a title she has now relinquished to Mr Shatner.
The launch comes amid claims that Blue Origin has a toxic work culture and failed to adhere to proper safety protocols. The mostly anonymous accusations made by former and present employees have been strenuously denied.
"That just hasn't been my experience at Blue," countered Audrey Powers, who is responsible for mission and flight operations.
"We're exceedingly thorough, from the earliest days up through now as we've started our human flights. Safety has always been our top priority."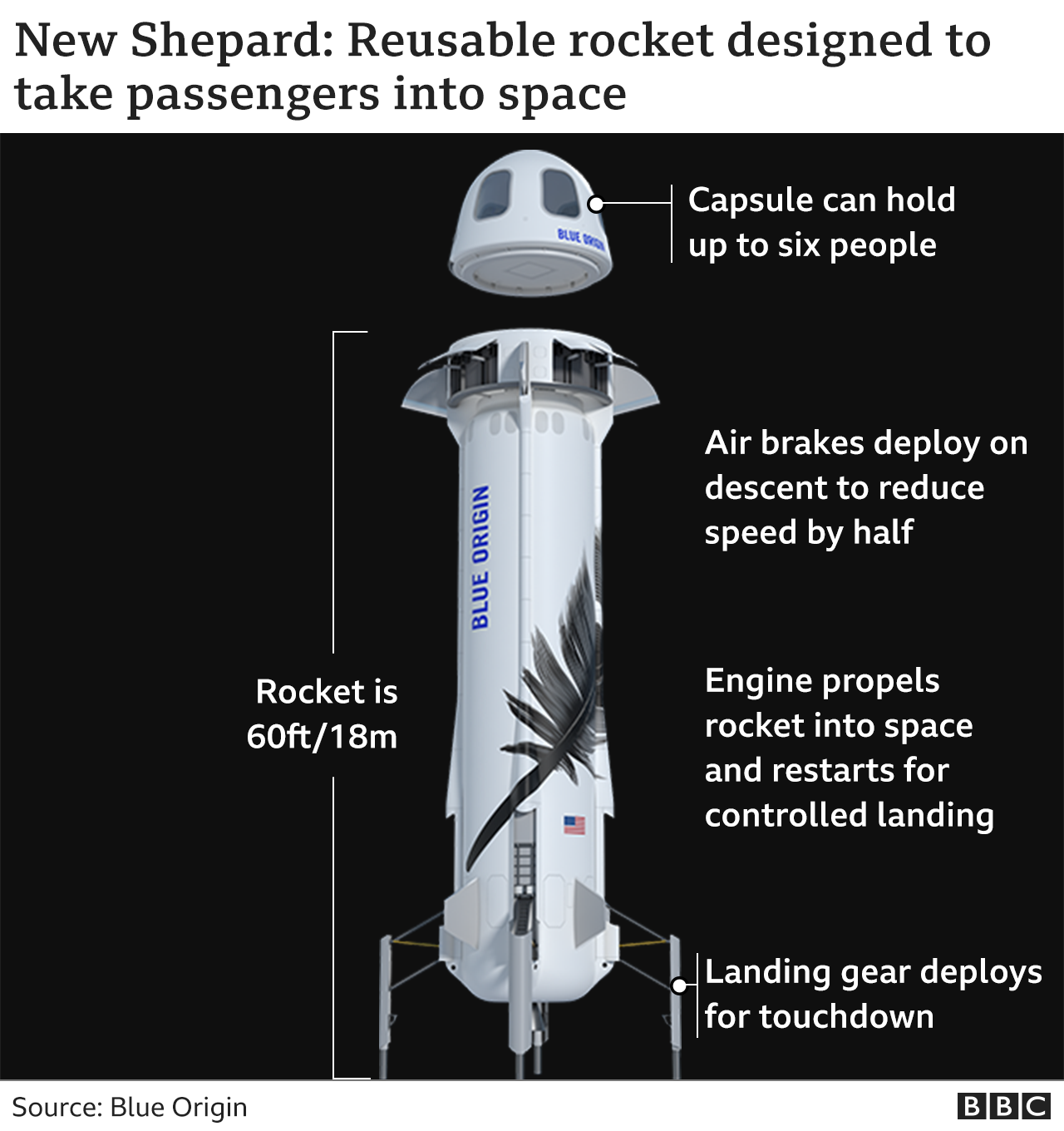 William Shatner may have been the first person to go from Star Trek's version of space to the real thing - but three Nasa astronauts have made the opposite journey.
Mae Jemison appeared in an episode of TV sequel Star Trek: The Next Generation, while Mike Fincke and Terry Virts turned up in the final episode of Enterprise, the Star Trek prequel series.
Also providing a link are Gene Roddenberry, the franchise creator, and James Doohan, the actor who played Montgomery "Scotty" Scott in the original 1960s series and subsequent films. Both men had their ashes sent into space.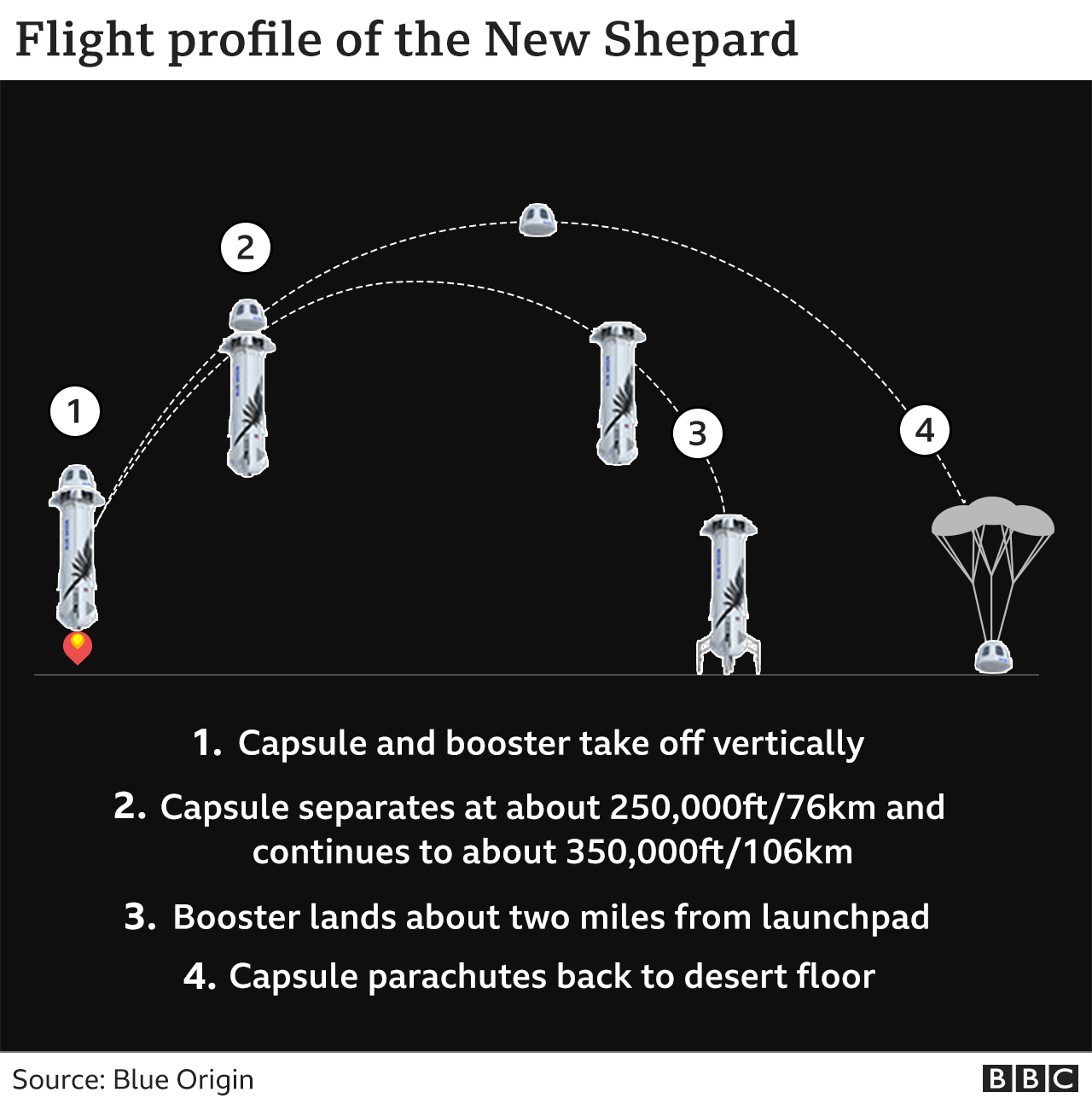 Space tourism is going through something of a renaissance, currently.
Throughout the 2000s a number of high-value individuals paid to visit the International Space Station (ISS). But these flights, organised under the patronage of the Russian space agency, ceased in 2009.
Now, the sector is being rekindled, and this time it looks more resilient, simply because there are many more private space companies chasing the business, and this should bring down prices for a wider pool of customers.
As well as the New Shepard trips organised by Jeff Bezos, the British entrepreneur Sir Richard Branson is offering rides in his Virgin Galactic rocket plane.
And then, of course, there's Elon Musk, whose Dragon capsule will send people orbital, to circle the Earth for several days - as it did for the privately funded Inspiration4 crew last month.
While Mr Bezos simply invites some people to fly on New Shepard, he is selling other seats. And whereas Sir Richard Branson puts a ticket price (from $450,000; £330,000) against the journey, the Amazon founder does not disclose the fees paid by the likes of Mr Boshuizen and Mr de Vries.
Blue Origin is planning one more crewed flight this year, with several more crewed flights planned for 2022.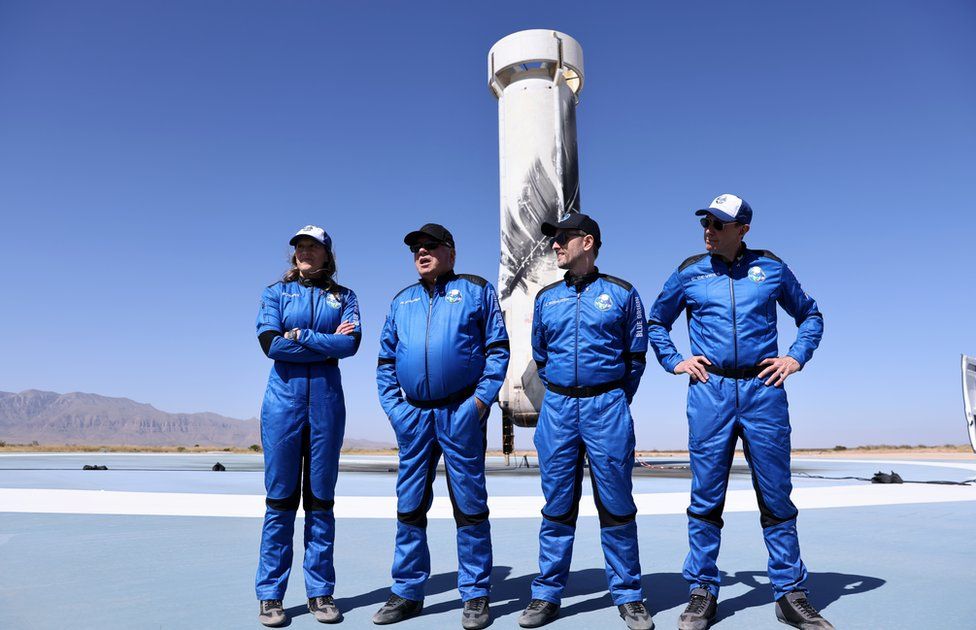 Related Topics
Human spaceflight
Blue Origin
Space exploration
More on this story
Shatner in space: 'The most profound experience' Video, 00:01:35 Shatner in space: 'The most profound experience'