"This would take a few moments. Please wait!"
Destinations
Holiday Types
Bhubaneswar
Middle East
New Zealand
Christchurch
Kuala Lumpur
Kota Kinabalu
Ho Chi Minh City
Indian Ocean
Indian Subcontinent
San Francisco
Washington, DC
Los Angeles
Philadelphia
Addis Ababa
Dar Es Salaam
Johannesburg
Port Elizabeth
South America
Rio De Janeiro
Buenos Aires
India Ocean
Top Destinations
Ras Al Khaimah
Umm Al Quwain
Saudi Arabia
Reunion Island
Desaru Coast
Kuala Terengganu
Cha Am And Hua Hin
Koh Phangan
Phi Phi Island
Ho Chi Minh
North America
Walt Disney World Florida
Universal Orlando Resort
Palm Beach Area
Fort Lauderdale
Florida Keys
Central Coast California
Yosemite National Park
California Wine Country
Orange County Beaches
Palm Springs
New Orleans
Island of Hawaii
San Antonio
Rivera Maya
Puerto Vallarta
Playa Del Carmen
Sharm El Sheikh
Nile Cruises
Amboseli National Park
Tsavo National Park
South Africa
The Bahamas
Nassau/Paradise Island
Eleuthera & Harbour Island
Grand Bahama Island
Dominican Republic
Cayman Islands
Turks and Caicos Islands
South Caicos
Gran Canaria
Costa Brava
Costa Dorada
Costa Del Sol
Abaco Island
Trinidad & Tobago
India Tours
Sri Lanka Tours
Turkey Tours
Indochina Tours
Thailand Tours
South Africa Tours
Kenya Tours
Tanzania and Zanzibar Tours
Australia Tours
Bahrain Tours
Botswana Tours
Canada Tours
Caribbean Tours
Egypt Tours
Italy Tours
Jordan Tours
Malaysia Tours
Mexico Tours
Nepal, Bhutan & Tibet Tours
New Zealand Tours
Qatar Tours
Rwanda Tours
Saudi Arabia Tours
Luxury Holidays
Family Holidays
All Inclusive
Worldwide Tours
Multi Centre
Dubai Parks and Resorts
Atlantis The Palm, Dubai
Atlantis The Royal, Dubai
Special Offers
Flights Offers
Holidays Offers
Business & First Class Travel
Group Tours
Customer Support
Make a payment
Travel and visa requirements
Formula One
Explore eVisas
Account Number : 63245268
Sort Code : 204281
The best deals are just a call away!
Call us now
Flights + Hotels
Chauffeur Drive
Flying from
Nights 1 2 3 4 5 6 7 8 9 10 11 12 13 14 15 16 17 18 19 20 21 22 23 24 25 26 27 28
Rooms & passengers Adults 2 Children 0 Infant 0
Star Rating *Any 3 Star 4 Star 5 Star or more
More Option
Adults 1 2 3 4
Children 0 1 2 3
Child 1 Age <1 1 2 3 4 5 6 7 8 9 10 11
Child 2 Age <1 1 2 3 4 5 6 7 8 9 10 11
Child 3 Age <1 1 2 3 4 5 6 7 8 9 10 11
Airlines *Any Aer Lingus Afriqiyah Airways Air Astana Air Canada Air China Air Europa Air France Air India Air Jamaica Air Malta Air Mauritius Air New Zealand Air Sahara Air Seychelles Air Tahiti Air transat Air Zimbabwe Alitalia American Airlines Asiana Airlines Austrian Airlines British Airways British Midland BRUSSELS AIRWAYS BWIA Cathay Pacific China Airlines China Eastern Airline Continental Cyprus Airways Czech Airlines Delta Airlines Egyptair Emirates Ethiopian Airlines Etihad Airways Eva Air Finnair Garuda Indonesia Gulf Air Iberia Airlines of Spain Icelandair Japan Airline JET AIRWAYS Kenya Airways KLM Royal Dutch Airlines Kuwait Airways LOT-Polish Airlines Lufthansa Malaysia Airlines Martinair Nationwide Northwest Airlines Inc Oman Airways Northwest Airlines Inc Phuket Air Qantas Airways Qatar Airways Royal Brunei Royal Jordanian SAS Saudi Arabian Airline Singapore Airlines South African Airways Sri Lankan Airlines Swiss Airlines TAP - Air Portugal Thai International Turkish Airlines Tianjin Airlines Turkmenistan Ukraine Airways United Airlines US Airways UZBEKISTAN AIRWAYS Vietnam Airlines Virgin Atlantic
Cabin Class *Any Economy Premium Economy Business First
Direct Flights
All Inclusive Holidays
Shocked to see those exorbitant bills for food, drinks and entertainment on your holiday which virtually ruin the true holiday fun? Book 'all-inclusive' holiday packages to drive out those credit crunch blues! And if you thought they cost a fortune, think again. Southall Travel's all inclusive holidays packages guarantee one heck of a holiday without squandering your pockets.
Cheap All Inclusive Holidays 2023/2024
If you're looking to get the most bang for your buck, then cheap all-inclusive holidays in 2023/2024 are definitely worth considering. They offer unbeatable value as they include accommodation, food and drinks, entertainment and sometimes even flights in the overall price. Not only can it make the holiday planning process simpler and less stressful, but you also don't need to worry about any hidden fees or additional costs during your stay. With a wide variety of locations and package deals available that vary between thrilling beachside adventures to immersive cultural experiences, there has never been a better time to book a cheap all-inclusive holiday that fits within your budget!
Middle East Holidays
Indian Ocean & Far East Holidays
Africa & Caribbean Holidays
Faq's (frequently asked questions).
An All Inclusive Holiday is an increasingly popular holiday package that provides travellers with the convenience and value of booking their flights, transportation, accommodation, meals and beverages in a single bundle. These comprehensive holidays offer peace of mind that all your travel needs are accounted for at one go. In addition to the payment convenience, this type of holiday package also provides access to exclusive activities or luxury experiences at unique off-the-grid locations not easily accessible to the casual traveller. Whether it is adventure, relaxation or exploration that you seek, an All Inclusive Holiday can be customized to your wishes so you get exactly what you want from your vacation.
All-inclusive holidays are an ideal way to plan a stress-free and cost effective getaway. These types of holidays usually include all meals, drinks, and snacks throughout the day as well as any activities or entertainment available at the resort. Depending on the package you choose, additional perks may be included such as airport transfers, access to private beaches and other amenities for a truly luxurious vacation experience. All-inclusive holidays provide exceptional value especially for families looking to make the most of their time away from home. There truly is something for everyone when it comes to selecting an all-inclusive holiday package that meets your needs and budget.
Finding the perfect all-inclusive holiday at an affordable price can seem like a daunting task.However, with some planning and research, you can unearth some great deals! One of the best ways to find cheap destinations is through discount travel websites. These websites allow you to compare rates between different airlines for certain dates as well as browse for promotions or discounts. Additionally, many travellers are unaware of package holidays which present greater savings than booking flights and accommodation separately which can be a great way to save money if booking far in advance. Furthermore, if you have your heart set on a specific destination, signing up for emails from tour operators might provide alerts when prices drop or exclusive deals appear that could take your holiday dream to reality.
* Offer valid for selected dates | Subject to Availability | Terms and Conditions Apply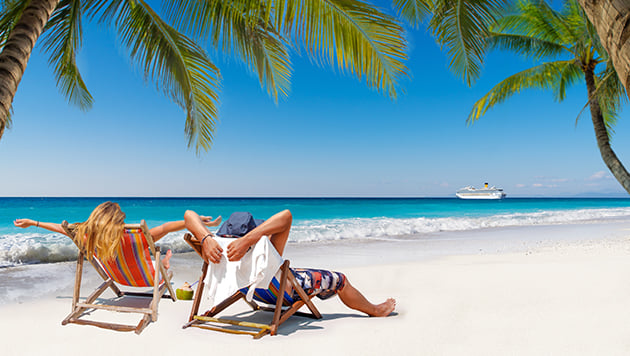 Why our customers love us?
Offering dependable travel solutions from the UK to the world over since 1984, we've gained the trust of a loyal customer base. Our customers know they can rely on us to offer the best prices and to provide impartial, expert advice on finding travel solutions to match their interests, time and budget.
Why book with Southall Travel?
Exclusive deals for hundreds of destinations
24/7 expert assistance
Price Match Guarantee*
No fee on credit & debit card transactions
ATOL protected
Flexible payment options
Low deposits
*within 24 hours of booking
24/7 Customer Support
From our Travel Experts
0208 705 0071
Call 0208 705 0071
Talk to our Travel Expert
Chat Online
With a Travel Expert
Request a call back
We will get back to you
Subscribe for latest deals
Sign up now and get the best holiday and flight deals straight in your inbox!
Subscribe to Our Newsletter
Be one of the first to hear about our exclusive offers on flights & holidays, travel inspiration and the latest travel news.
Title * -- Mr Mrs Ms Miss
First Name *
Last Name *
What our customers say...
Booking is safe with us! Your holiday is ATOL protected.
Visit www.gov.uk/foriegn-travel-advice for latest destination travel advice from the Foreign Commonwealth & Development Office (FCDO) including Covid19 travel advice, security and local laws, and passport and visa information.
Popular Destination |
Latest Travel News |
Top Flights |
Make a Payment |
Payment Plans
Book with Confidence
List Your property with us
Travel Protection
Modern Slavery Statement
Tax Strategy
Terms and Conditions
Data Protection Policy
Cookies Policy
Many of the flights and flight-inclusive holidays on this website are financially protected by the ATOL scheme. But ATOL protection does not apply to all holiday and travel services listed on this website. Please ask us to confirm what protection may apply to your booking. If you do not receive an ATOL Certificate then the booking will not be ATOL protected. If you do receive an ATOL Certificate but all the parts of your trip are not listed on it, those parts will not be ATOL protected. If you have booked a flight only where the ticket is not issued immediately, your flight will be protected under our ATOL. Please see our booking conditions for information, or for more information about financial protection and the ATOL Certificate go to www.atol.org.uk/ATOLCertificate
©2023 Southall Travel - All rights reserved
For a free & immediate callback, enter your number below and we will call you within 5 Seconds.

Please, bear with us as we are searching millions of fares to find you the best deal
5 * Atlantis, The Palm Dubai
flights + 3 nights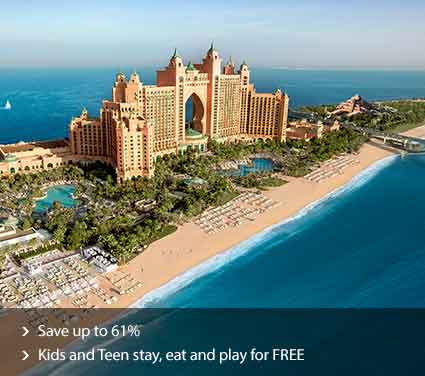 London Gatwick (LGW)
Dubai Intl (DXB)
Travellers 2 Adults