Times of San Diego
Local News and Opinion for San Diego
Fans Urged to Ride Trolley for 2 Big Games at Snapdragon Stadium this Weekend
Share this:.
Click to share on Twitter (Opens in new window)
Click to share on Facebook (Opens in new window)
Click to share on Reddit (Opens in new window)
Click to share on Pinterest (Opens in new window)
Click to email a link to a friend (Opens in new window)
Click to print (Opens in new window)
Fans attending Saturday's San Diego State-Utah State football or Sunday's San Diego Wave FC-OL Reign soccer game at Snapdragon Stadium were encouraged by Metropolitan Transit System officials to ride the trolley to avoid traffic hassles.
MTS' Green Line, which along with the usual 15-minute service, will offer extra trips from SDSU to the Stadium Station on the grounds of Snapdragon Stadium from 12:25 p.m. to 4:10 p.m.
After the game, the Green Line will run its usual 15-minute service with additional trips from the Stadium Station to SDSU, starting about halftime. There will also be three extra shuttles to provide eastbound or westbound service post-game, according to Mark Olson, MTS' director of marketing & communications.
The UC San Diego Blue Line and Orange Line will have regular Saturday service.
The Wave FC game will start at 6:30 p.m. Sunday. Additional eastbound Green Line trains will depart the Gaslamp Quarter at 4:59 p.m. and 5:14 p.m. while extended trips to provide 15-minute service between El Cajon and Stadium Station will depart at 4:44 p.m., 5:14 p.m. and 5:44 p.m.
There will also be additional service as needed between Old Town and the Stadium Station.
After the game, five trains on the Green Line will be available at Stadium Station.
The UC San Diego Blue and Orange Lines will have regular Sunday service.
MTS also suggest these transit tips for attendees:
Parking is free at MTS stations, with lots located along all three trolley lines. Transfers from the Orange and UC San Diego Blue Line trolleys to the Green Line are possible at 12th & Imperial Transit Center or Santa Fe Depot.
To avoid long ticket lines, attendees may download the PRONTO app or use a PRONTO card. A round-trip adult ticket is $5 in advance of the game, and $3 for seniors with Senior PRONTO card. More information is available at www.ridepronto.com/. Fans must tap or scan trolley passes at a station validator before boarding, as fares will be checked at the stadium pre- and post-game, according to MTS.
Youth 5 years old and under may ride free all day, any day with no pass required, according to MTS. Children ages 6 to 18 may ride free with the Youth Opportunity Pass Program, available at www.sdmts.com/fares/youth- opportunity-pass-program. Riders must have a valid Youth PRONTO card or Youth app account.
Fans can visit MTS' Snapdragon Stadium website for additional service information.
Environmental Assessment on Whitewood Creek Restoration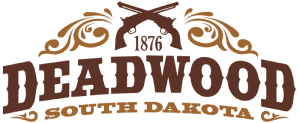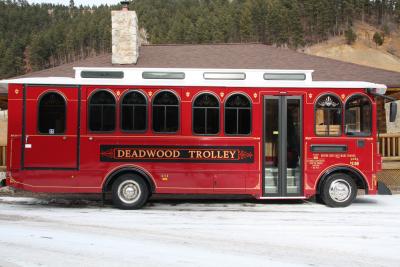 The City of Deadwood offers a transit service that stops at various locations around Deadwood including hotels and casinos.  The trolley is not a 24-hour service.
The fee for the trolley is $2.00 per person per ride or one (1) token per person per ride. 
Tokens are available for purchase at select stops throughout Deadwood including the Welcome Center, 501 Main Street, and the History and Information Center, 3 Siever Street.
Day passes are $5.00 per person and are available for purchase at the Welcome Center, History and Information Center and City of Deadwood Finance Office.
Trolley Winter Schedule effective October 11th through May 25th:
Sunday thru Thursday:  1 st  Trolley 10:00 a.m. to 10:00 p.m.                                                            Friday:  1 st  Trolley 8:00 a.m. to 2:00 a.m.                                                     2 nd  Trolley 1:30 p.m. to 12:30 a.m. 
                           Saturday:  1 st Trolley 8:00 a.m. to 2:00 a.m.                                                     2 nd  Trolley 9:30 a.m. to 12:30 a.m. 
Trolley Summer Schedule begins May 26th:
Sunday thru Thursday:  1 st  Trolley 8:00 a.m. to Midnight                                                   2 nd  Trolley 9:30 a.m. to 10:30 p.m.
    Friday and Saturday:  1 st  Trolley 8:00 a.m. to 2:00 a.m.                                                     2 nd  Trolley 9:30 a.m. to 12:30 a.m.                                                    3 rd  Trolley 5:20 p.m. to 10:20 p.m. 
Supporting Documents
City Parking Facilities
Community Service Officers
Deadwood Trolley Tracker
Parking and Transportation Applications and Forms
Deadwood Parking Management Phase 1 Key Takeaways
Contact Information
City of Deadwood Parking and Transportation Department 108 Sherman Street Deadwood, SD 57732
Phone:  (605) 578-2082 Fax:  (605) 722-0786
Staff Login
City of Deadwood, 102 Sherman Street, Deadwood, SD 57732
Deadwood Trolley System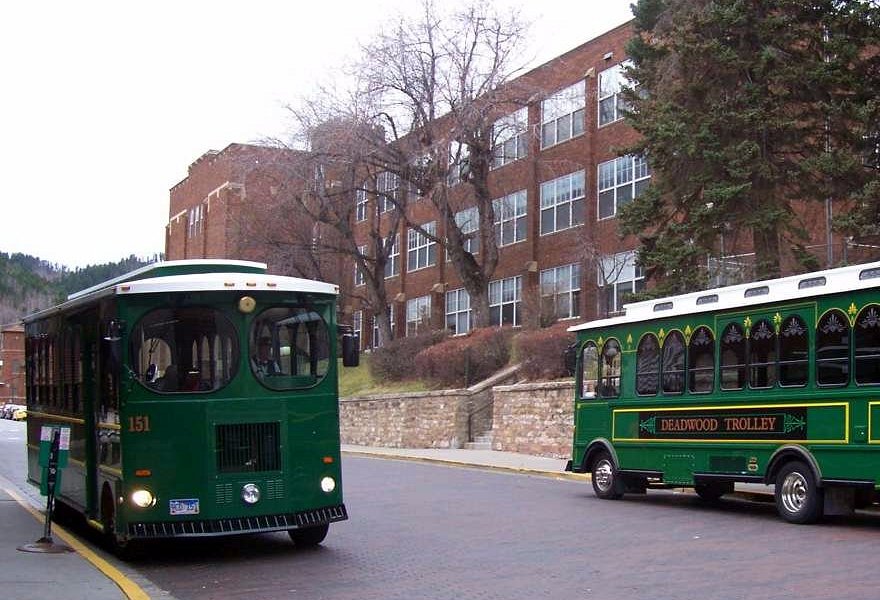 Top ways to experience nearby attractions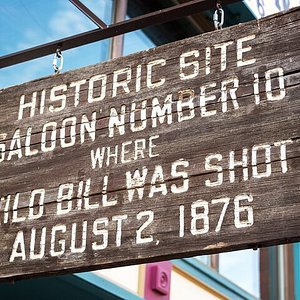 Deadwood Trolley System - All You Need to Know BEFORE You Go (with Photos)
Deadwood trolley system information.
LEAD Area Chamber of Commerce
Miles Beyond Ordinary
Guided Trolley Tours
Tours are closed for the season.
Let us tell you the fascinating story of Lead from the early gold days to the wonders of industrial mining to the present where our awesome city is the center of ground breaking international research!
Tickets: $15 adult / $10 child under 6-17, senior 65+, military, veteran, student – all with valid ID / Kids 5 and under – FREE!
Start: Tours start inside the Sanford Lab Homestake Visitor Center , 160 West Main St. Lead SD 57754 – look for the big green trolley!
Hours: Our trolley tour season is over for now, see you next year!
***THERE IS NO UNDERGROUND ACCESS*** Seriously, no joke. We've never even been underground.
About Us Overview
Downtown Sioux Falls Staff
Board of Directors
Annual Report
Volunteer With Us
Join the DTSF Team
Downtown Resources Overview
Downtown Map
Who To Call
Commercial Real Estate
Residential Real Estate
Event Venues
Skywalk Banner Space
Downtown Plans
Economic Data
Become a Member
Member Portal
Downtown Trolley Adventure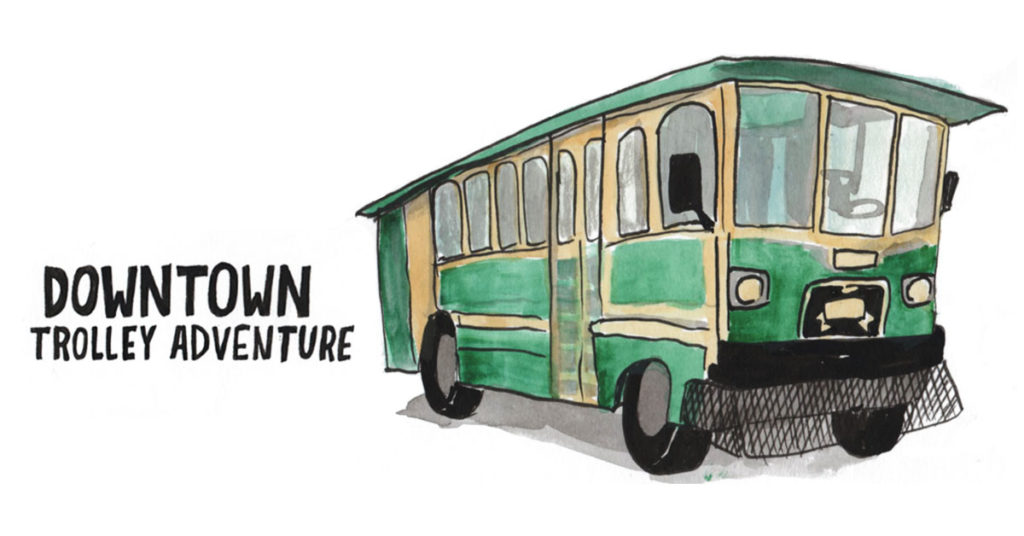 Downtown trolley season is wrapping up at the end of August, and we don't want you to miss it! Here are a few things you can expect when you take a downtown trolley ride: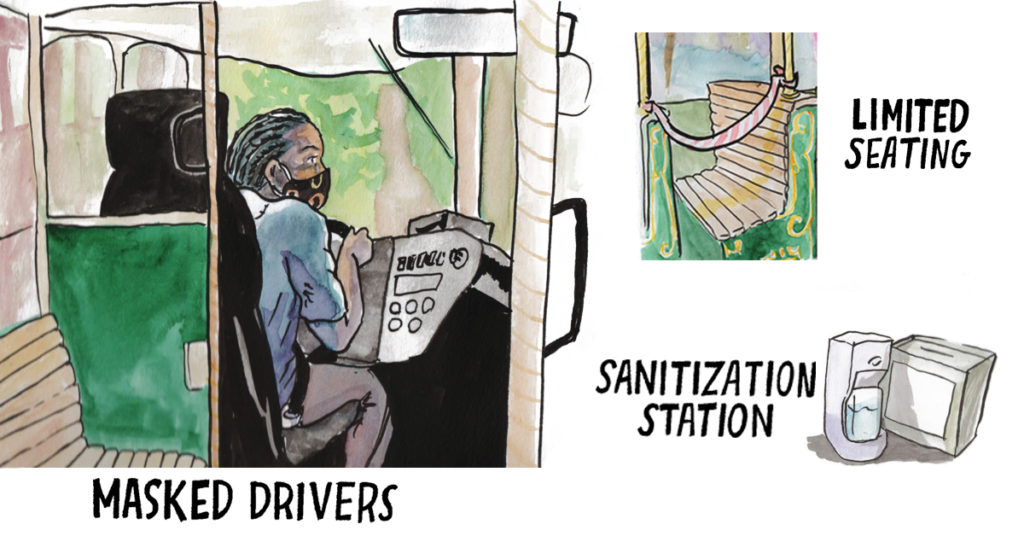 This season of the trolley brings extra public health-related measures, including roped-off seating, hand sanitizing station, and masked drivers. Additionally, admission is FREE this year, in order to limit person-to-person contact with the driver. (Free will donations still accepted)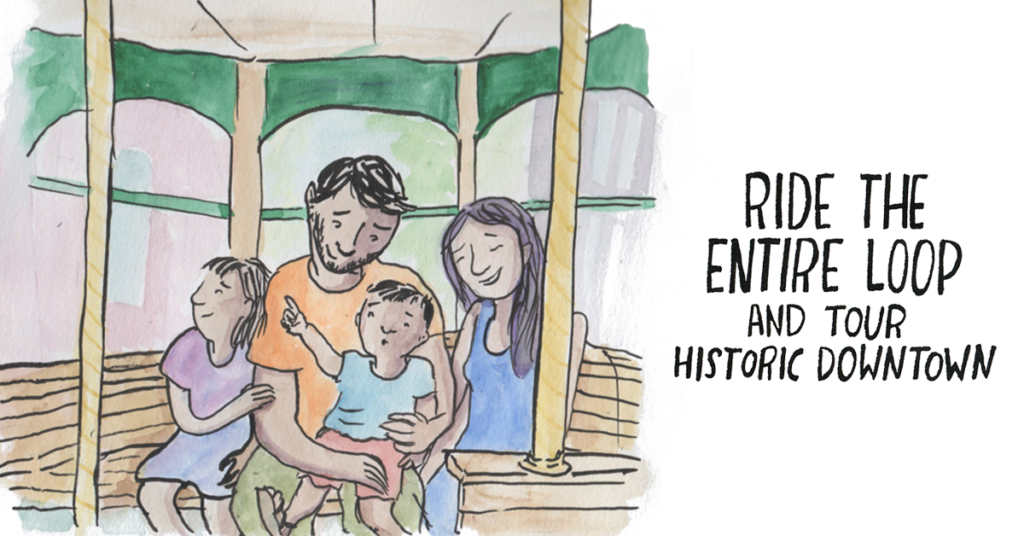 Hop on at Falls Park and take the entire 20 minute tour, or hop on and off at any trolley stop!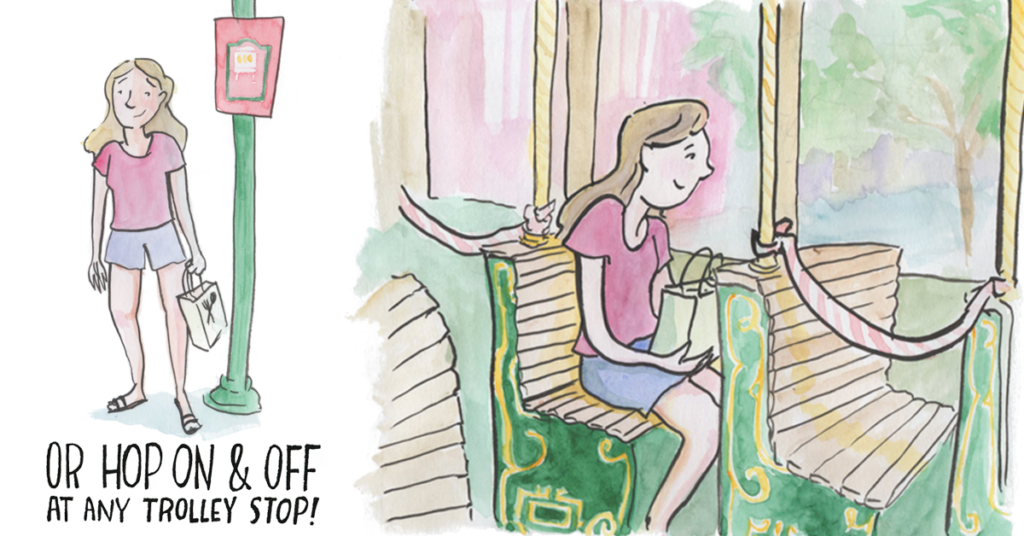 For more information about the downtown trolley, including schedule and route map, click here.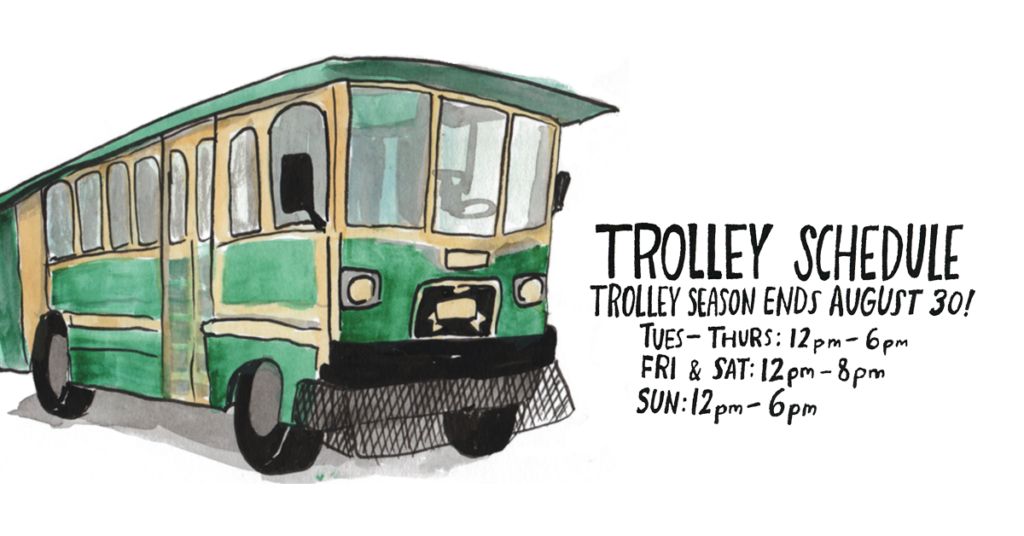 Stay in the know! Sign up to get eNews on unique events, deals, promotions & more.
We don't spam. | Privacy Policy
Thank you for signing up for our newsletter!
Company Overview
Executive Owners
Executive Team
Guest comments
Water tours
Attractions
Festival marketplaces & shopping
Cruise guest tours
School & specialty trips
Welcome centers
Restaurants
Current projects
Real estate
St. Augustine
Washington D.C.
Environment
Charitable contributions
Restorations
Special events
Safety programs
Washington DC Field Trip
Media Center
Newsletters
News and Awards
The Nation's StoryTeller
Media Tickets Request
How to Apply
Old Town Trolley
Conch Tour Train
Ghosts & Gravestones
Boston Tea Party Ships
Key West Aquarium
Dry Tortugas Ferry
San Diego SEAL Tours
Little White House
Mallory Square
Shipwreck Museum
Old Town Market San Diego
American Prohibition Museum
Potter's Wax Museum
Arlington National Cemetery Tours
San Diego Visitor Information Center
Whaley House Museum
Here are just a few reasons why Old Town Trolley is the best sightseeing tour in town:
• Free unlimited re-boarding at all stops
• Open-air sightseeing perfect for taking pictures
• Hop on & off at 12 Old Town Trolley stops • Free discount coupons ($30 value)
• 100% satisfaction guarantee • Most frequent hop on & off all day tour of San Diego & Coronado
• Voted "Best Way to See The City" by SignOnSanDiego.com
• Twice awarded Finest Service Award by San Diego Convention and Visitors Bureau
Learn more information about San Diego Tours .
The fun begins at Seaport Village or at Embarcadero, when our Hydra-Terra amphibious vehicle takes off heading on the road around the Big Bay where you will get a chance to see the Midway Museum, the Maritime Museum where the Star of India is docked, Lindbergh Field – our international airport dedicated to Charles Lindbergh, Liberty Station and more!
As you glide along the beautiful, calm waters of San Diego Bay, you will see several significant sights including the North Island Naval Air Station which is one of the largest military repair facilities for jet fighter planes as well as the Birthplace of Naval Aviation, the Point Loma Nuclear Submarine Base, and the Marine Mammal Training Center. Keep a watchful eye on the water as our friendly San Diego sea lions are awaiting your arrival. You may also catch a glimpse of a Cormorant, Great Blue Heron, and California Brown Pelican along the way. After turning the boat back into a bus, your SEAL crew will take you on a 15-minute leisurely drive back to where it all started.
Learn more information about San Diego Seal Tours .
In Old Town Market, you'll feel transported to the early 1800's when the first Mexican settlers began to build homes and new lives. Their influence is still thriving today throughout San Diego, but especially in Old Town Market, where you can sample authentic Mexican cuisine and see some the original adobe structures that have been amazingly restored.
Learn more about San Diego's rich, diverse past as you tour through museums; see historic landmarks and hear interesting facts from our park rangers and guides. Take your time to browse through an assortment of gift shops and boutiques—each offering out-of-the-ordinary items and a variety of products with Mexican flair.
See local artisans create magnificent handmade novelties and crafts, candles and yes, delicious homemade tortillas! Spend a few hours of an afternoon—there's so much to see and do in this quaint and lovely San Diego destination.
At Casa de Aguirre you'll find an important landmark within the Old Town Market as it displays the life and traditions of the settlers of Old Town, San Diego's first city. The home of Don Jose Aguirre and his family, the original adobe was built in 1853. Don Jose later gave the building and all his land to the Catholic Church. Father Antonio Ubach used the home as a site for an industrial school for Indians. Although the original structure was destroyed in 1914, it was reconstructed and now serves as a free museum at the entrance of Old Town State Historic Park.
Learn more information about Old Town Market San Diego .
This service is perfect should you decide that you would like a different method of transportation for a special event that you will offer while in San Diego. In combination with our historic trolleys and excellent guides, our transportation services add a perfect touch to any off-site event and have become the premier method by which groups transfer themselves from one location to another.
Our wedding trolley "Bella" is available for any special occasion that would be a cause for celebration; especially weddings. Our elegantly beautiful trolley, chauffeured by our professional tuxedo-clad drivers, can seat a maximum capacity of 22 and will ensure that your group arrives in style! Red carpet treatment awaits aboard our classic charming trolley: "Bella". Services are available for private charter year-round between the hours of 8:00am-Midnight.
Learn more information about San Diego Weddings .
*Includes outside of the Whaley House and grounds. Tour does not enter the house.
Call for availability.
Learn more information about Ghosts and Gravestones San Diego .
Hop on board our colorful Beach Cruiser and be transported to the top of Mt. Soledad, 822 feet above sea level. There, you will be treated to a spectacular 360 degree panoramic view of San Diego and the Pacific Ocean. Then, descend into La Jolla, "The Jewel" of San Diego, past the Cove and the famous Children's Pool and into the heart of the Village where you can hop off and experience Paradise by the sea! The journey continues along the coast and through the beach towns of Pacific Beach and Mission Beach. Throughout the tour, you'll see rocky cliffs and sandy beaches, reefs and tide pools, seals and surfers and lots of happy people enjoying the best that Southern California has to offer. Tour includes a 20-minute stop in Mount Soledad and a 3.5 hour stop in La Jolla.
• Take a walk deep down into SUNNY JIM'S CAVE, one of the 7 SISTERS CAVES.
• Hike along the COAST WALK TRAIL and enjoy breathtaking views.
• Dine in a WORLD CLASS RESTAURANT or grab a snack and have a picnic at SCRIPPS PARK, next to LA JOLLA COVE, San Diego's most desirable spot for swimming, snorkeling, and diving.
• Stroll around the Village and shop in stores that rival those you would find on RODEO DRIVE.
• Art lovers will enjoy the MUSEUM OF CONTEMPORARY ART and many fine galleries scattered throughout the village.
• Visit the beautiful LA VALENCIA HOTEL, famous getaway for Hollywood's elite.
Home | History | Company Overview | Owners | Board | Guest Comments | Land Tours | Water Tours | Attractions Festival Marketplaces & Shopping | Cruise Guest Tours | School & Specialty Trips | Welcome Centers | Restaurants | Current Projects | Real Estate Boston Attractions | Key West Attractions | Nashville Attractions | San Diego Attractions | Savannah Attractions | St. Augustine Attractions | Washington DC Attractions Environment | Charitable Contributions | Restorations | Special Events | Safety Programs | Media Center | Newsletters | Videos | Careers Overview How to Apply | FAQs | Contact Form | Customer Service | Hometown Pass | Purchase Tickets | News and Awards | Nation's Storyteller eNewsletter | Groups and Charters | Terms of Use | Privacy Policy | Photo Gallery | Washington DC Field Trip | Login
This website uses an ADA accessibility tool. View our ADA Accessibility Policy .
Seating aboard vehicles operated in interstate or foreign commerce is without regard to race, color, creed, or national origin in accordance with Title 49 CFR 374.103.
City View Trolley Tour
Experience the best of Rapid City, South Dakota on the City View Trolley Tour! See downtown Rapid City, West Boulevard Historic District, and city landmarks like a quirky green dinosaur while riding the Rapid City trolley. This tour is perfect for visitors who want to explore the city's top sites in a fun and convenient way. Book your Rapid City trolley tour today and discover why life is jolly when you ride the trolley!
Tour Schedule
May 24 – September 30, 2024  
Ticket Cost
Adult: $15 Child (ages 3-12): $5 Infants (ages 0-2): FREE on lap *Advanced ticket purchase recommended. Tour will begin promptly at departure time. Please arrive early.  
Tour Includes
Know before you go, meeting point.
Milo Barber Transportation Center 333 6th St, Rapid City, SD 57701
Where To Park
Downtown public parking (see FAQ's below for detail)
What To Bring
Weather-appropriate clothing (operates in all weather conditions)
Items To Leave Behind
Oversize luggage
Pets (service animals allowed)
Food and drinks
Important Information
Confirmation will be sent to you via email/text at the time of booking
Children must be accompanied by an adult
Children under 3 years of age must sit on lap
Wheelchair accessible *max weight 800lb
Walker and compact stroller accessible *must be able to fold
Where do I park my vehicle?
Downtown public parking is available in the city parking ramp located next to Main Street Square. Rapid City also offers metered street parking and two hour parking spaces throughout downtown. Metered street and ramp parking fees are $1 per hour. For a guide to downtown street parking, you can find a map here . To pay as you go for metered parking, download the Park Smarter app and find out more information here .  
Can we buy tickets in person?
Trolley riders can buy tickets in person at the Visit Rapid City office on the second floor of The Shops at Main Street Square (512 Main Street, Suite 240). Office hours Monday through Friday, 8:00am - 5:00pm.  
I'm paying cash. Where is the closest ATM?
The closest ATM to the trolley meeting point is located on the first floor of The Shops at Main Street Square (512 Main Street). Other nearby ATM locations include Hotel Alex Johnson on 6th Street, U.S. Bank Rapid City on 7th Street, and First National Bank on Main Street.  
I need to cancel my trolley ticket. Will I receive a refund?
All riders are eligible for a refund 24 hours prior to the trolley ride. Requests made less than 24 hours to departure are not eligible for a refund. To request a refund, please call 605-863-1986 or email [email protected] .  
Is there a discount for children, seniors, or groups?
Visit Rapid City offers affordable ticket prices at $15 per adult and $5 per child. Please contact our office at 605-718-8484 if you would like to inquire about pricing for a charter or convention.  
Is the narration offered in different languages?
Trolley narration is offered in English.  
Are there any stops where we can get off and explore on foot?
Your non-stop pass includes one 20-minute stop at Chapel In The Hills to stretch your legs, use the restroom and explore the grounds.  
Can we bring food or drinks on the trolley?
Food and drinks are not allowed, but rest assured, it will still be a jolly experience.  
How often is the trolley cleaned?
The trolley is cleaned before and after each tour. 
Is the trolley tour accessible for people with disabilities?
Yes. Each trolley tour offers one wheelchair-accessible seat. The City View Trolley Tour will accommodate all wheelchairs, including electric scooters, that do not exceed the maximum lift capacity of 800 pounds in total weight when occupied. It is the passenger's choice to transfer or remain in their mobility device. Additional accessibility information is listed below:
What happens if it rains during the tour?
The City View Trolley operates in all-weather conditions during the season. However, exceptions are made on a case-by-case basis.   
Are pets allowed on the trolley?
Rapid City loves furry visitors; however, we request they do not ride the trolley. Service animals are allowed. Click here for other experiences we are paws-itive your pup will love.  
Is there a restroom on the trolley?
The City View Trolley is not equipped with restrooms. Visitors are encouraged to use the outdoor restrooms at west end of the city parking ramp located next to The Shops at Main Street Square or indoor restrooms on the first level of The Shops at Main Street Square prior to their departure. Restrooms are also available during the 20-minute tour break at Chapel in the Hills.  
Can we bring strollers or luggage on the trolley?
Compact, foldable strollers and walkers are allowed on the trolley. Riders are encouraged to place this equipment between themselves and the seat in front of them.  
What is the trolley's maximum capacity?
Each trolley tour holds 26 riders including two wheelchair-accessible seats.
Memorial Park/ Berlin Wall Exhibit
Founders park, the outdoor campus- west, chapel in the hills, canyon lake park, storybook island, dinosaur park gift shop & visitors center, skyline drive & wilderness area, west boulevard historic district, current tour route.
Sign up for Travel Tips
Free rapid city visitor guide.
San Diego Old Town Trolley Tours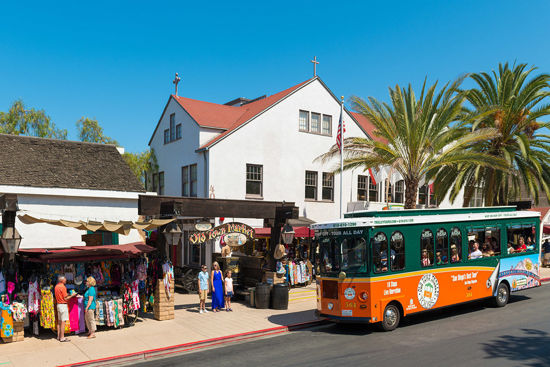 Highlights:
1 day of free unlimited re-boarding, san diego's largest tour fleet with the most frequent pickup service, only hop on and off tour over the coronado bridge to the hotel del coronado, 10 recommended museums along our tour route, handicap accessible. we request 24-hour notice, free discount coupons to attractions & restaurants, free walking tour included with trolley ticket. ask our sales rep for details, 100% satisfaction guarantee, 4.5 star review rating, operating times:, reservation notes:, number of stops:, booth location:, nearest intersection:, age requirements:.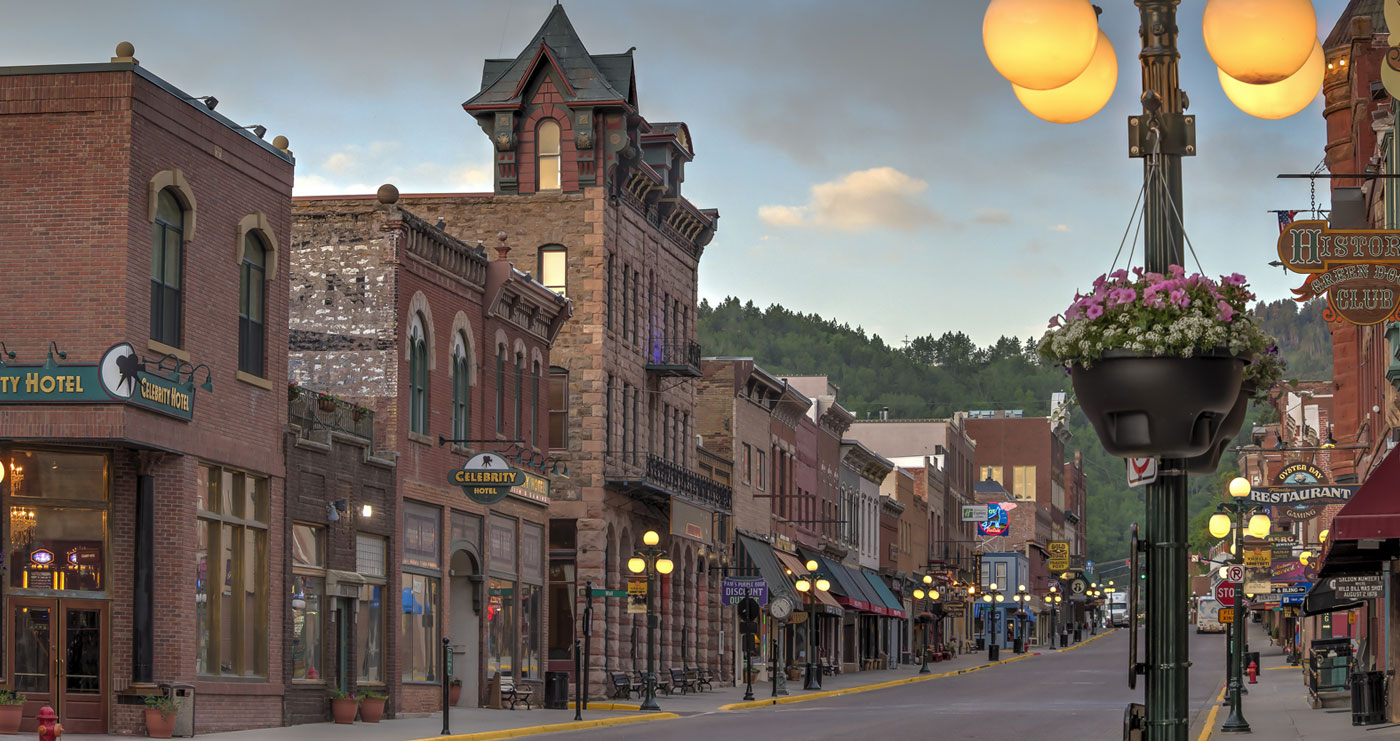 Home Other Parking Deadwood Trolley
Deadwood Trolley


Save on your lodging and activities when you purchase a Deadwood vacation package.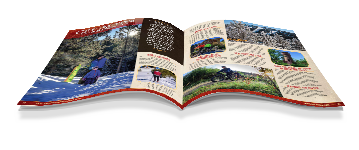 See what's happening (or what the latest weather looks like) in Deadwood and the Black Hills of South Dakota.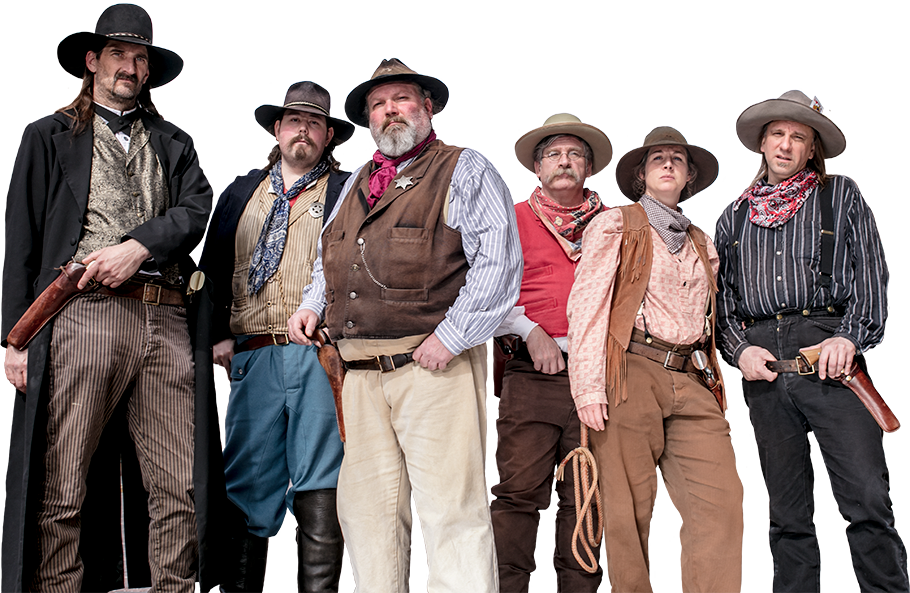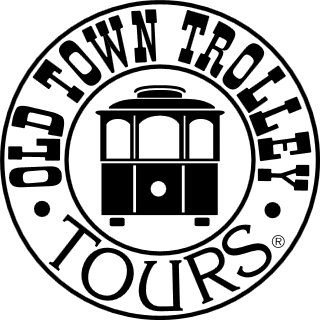 Washington DC
St. Augustine
HOME Main nav menu item
MAPS & STOPS Main nav menu item
Things to DO Main nav menu item
SCHEDULE Main nav menu item
FAQS Main nav menu item
1306 reviews
Old Town Trolley Tours 4.6
San Diego Tour Schedules