Serengeti National Park
All serengeti lodges & camps.
A myriad of accommodation options is available in Serengeti National Park. From adventurous mobile tented camps following the Great Migration to family-oriented lodge style accommodations and anything in between, you can be sure to find the perfect spot just for you.
Make use of the filters below to search for accommodation options within your budget. Specific rates are displayed on each individual lodge description page. You can also search by location or search by season (Great Migration).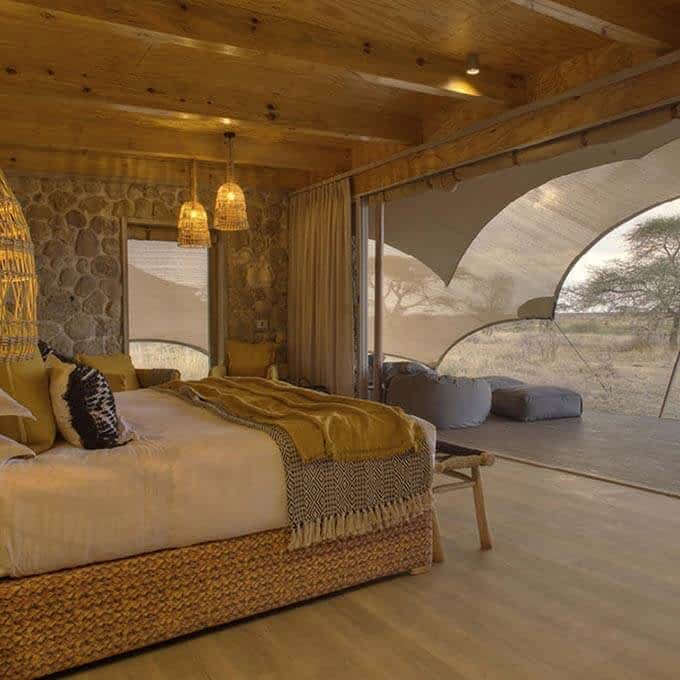 Namiri Plains
lodge location Central Serengeti
A home away from home on the plains. This lodge is all about luxury, cheetah conservation and wildlife. Namiri Plains is a remote camp, yet close to all the action. Spacious tented suites offer spectacular and uninterrupted views across Serengeti National Park.

from US$ 537 per person per night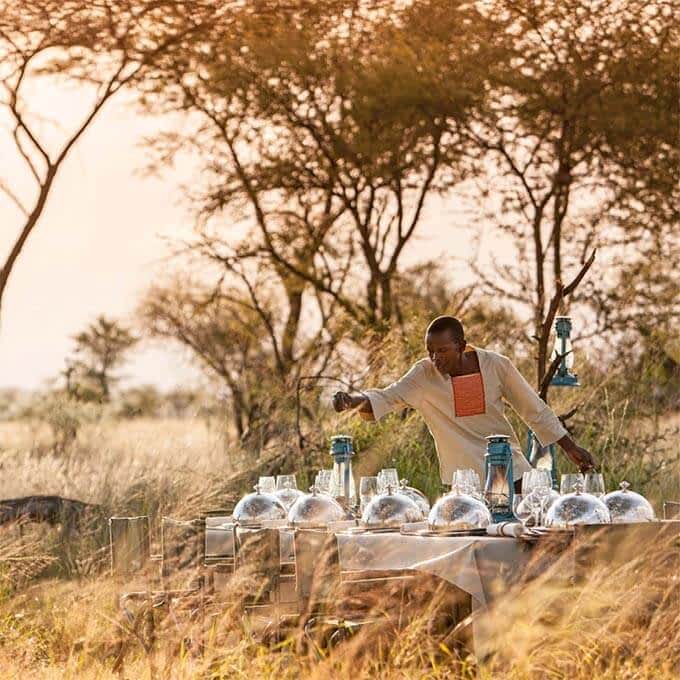 Four Seasons
Indulge yourself with great game drives, soothing spa treatments, a cocktail bar with the best possible views, a gourmet food experience as well as many excursions options and more. Get ready for an immersive safari experience at the Four Seasons Serengeti Safari Lodge.

from US$ 902 per person per night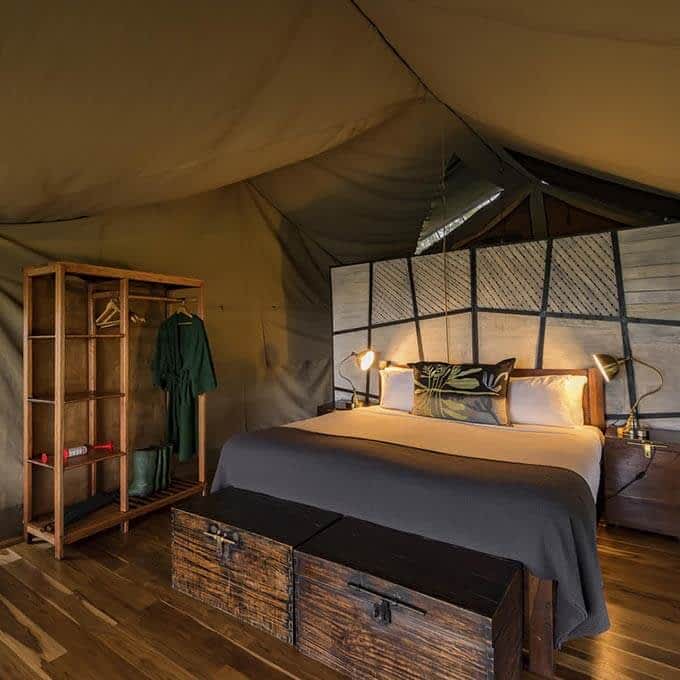 Best of the Serengeti, extraordinary, setting breathtaking – these phrases are just a selection of the reviews written about Dunia Camp in Serengeti National Park. Explore this accommodation yourself and discover why everybody wants to return.

from US$ 460 per person per night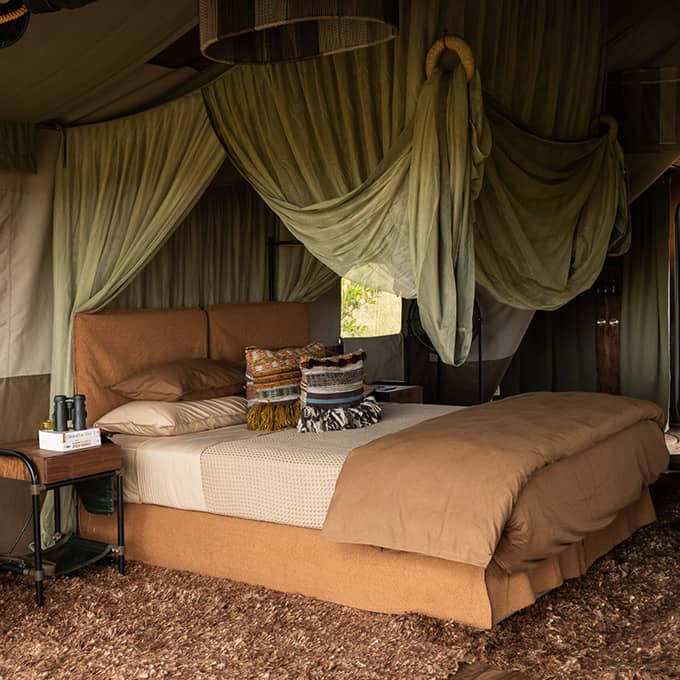 Singita Mara River Tented Camp
lodge location Serengeti Mara
From one of just six (!) luxury tents at Singita Mara River Camp, you will find yourself overlooking the illustrious Mara River, and perhaps some of its resident wildlife. In the distance grazing zebras, right behind you your beautiful, luxurious tented suite.

from US$ 1,910 per person per night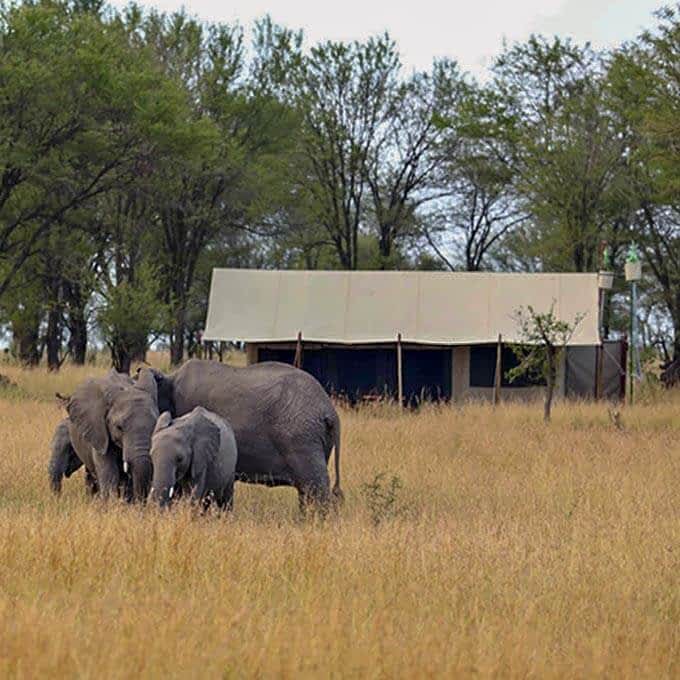 Olakira Migration Camp
lodge location Migration Area
With just nine airy and luxurious safari tents, which moves completely twice a year to follow the Serengeti Great Migration, this warm camp radiates a family atmosphere. Simply because the owners put their people – guests and staff - first.

from US$ 837 per person per night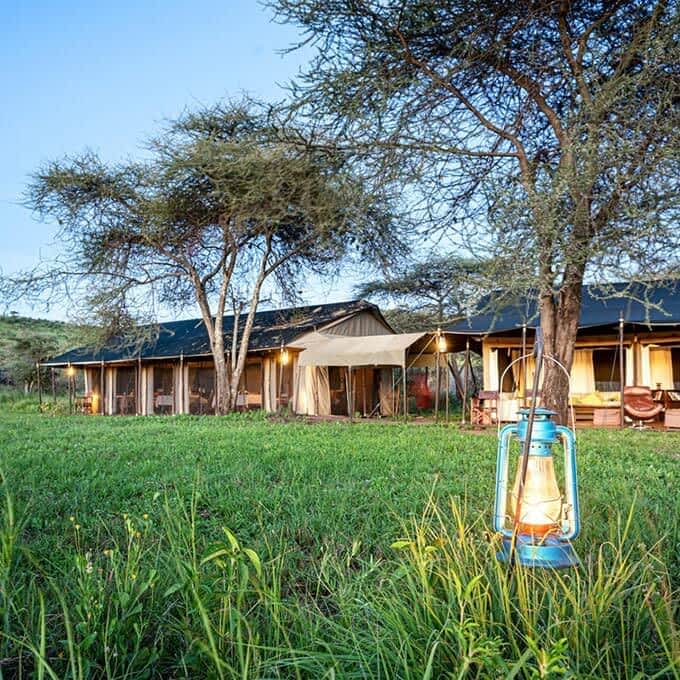 Lemala Ewanjan Tented Camp
Are you seeking a classic, diverse safari experience? Lemala Ewanjan is located in the bustling Seronera area attracting abundant wildlife – big game, elegant antelopes, majestic birds; discover it all at this warm-hearted camp. Private plunge pools included.

from US$ 504 per person per night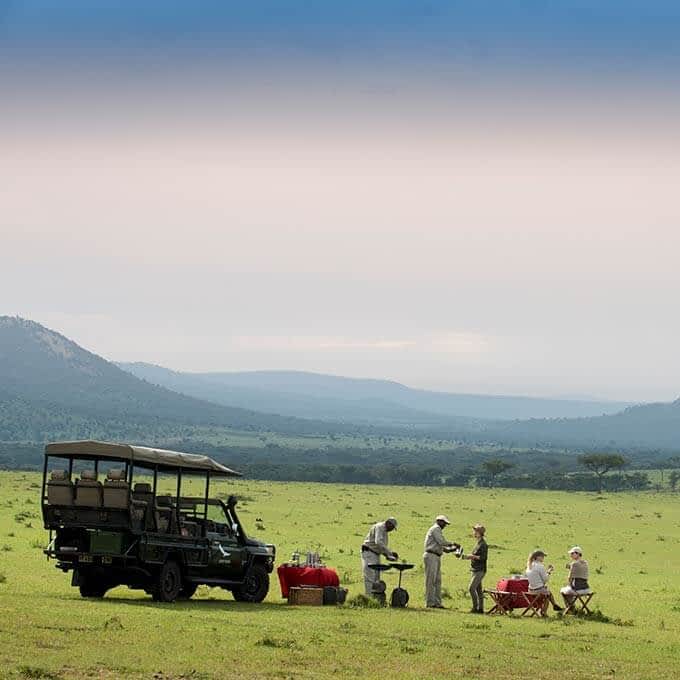 &Beyond Klein's Camp
lodge location Lobo & Loliondo
Enchanting, relaxing, and quiet: &Beyond Klein's Camp is an unaffected paradise, located in a remote corner of the Serengeti. Discover this area by safari vehicle (also by night) or on foot – and be sure you take time to meet the local Maasai residents.

from US$ 850 per person per night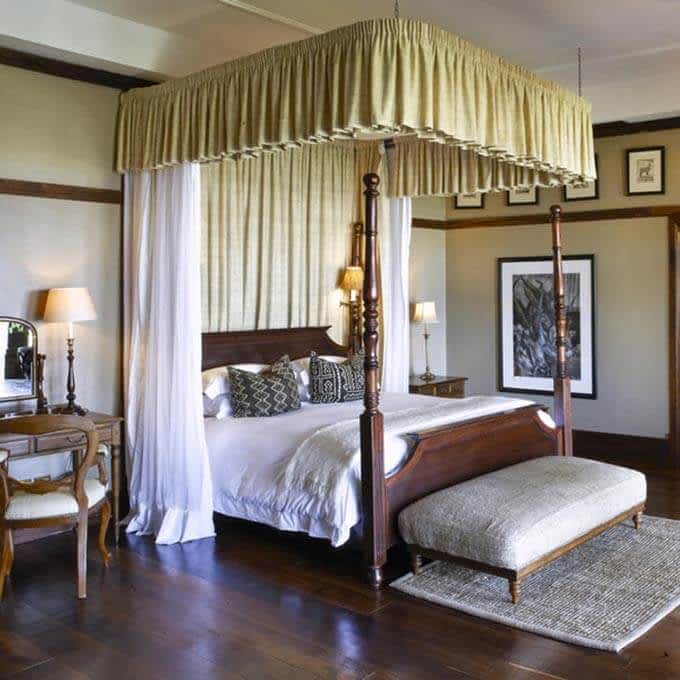 Singita Sasakwa Lodge
lodge location Grumeti Game Reserve
With only ten private cottages, the lodge style is grand and spacious with a feeling of historical opulence. The main areas are double volume opening out onto breath-taking decks offering vistas over the endless plains of Serengeti National Park.

from US$ 2,205 per person per night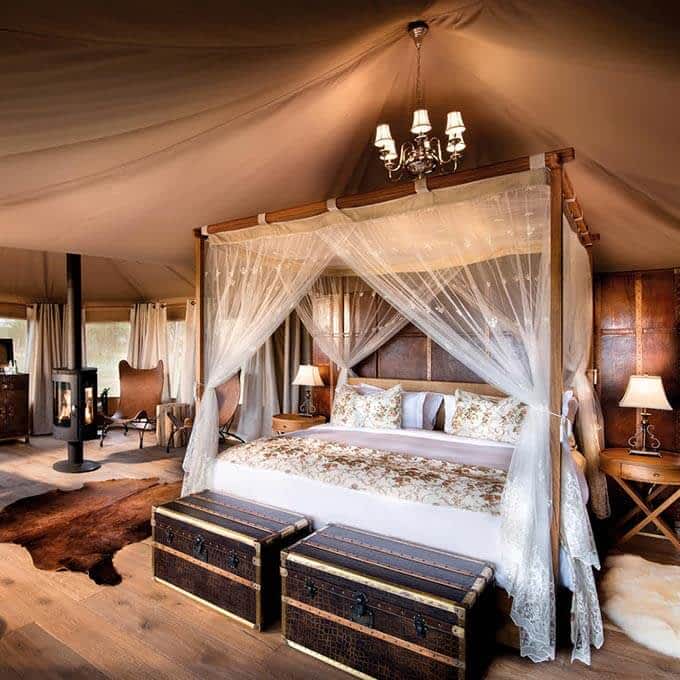 One Nature Nyaruswiga
Where all the splendors of the Serengeti come together – lush land, wildlife and opulent accommodation - is an exclusive lodge. A warm place for families, couples and groups, and perfect for everlasting memories: welcome to One Nature Nyaruswiga.

from US$ 1,450 per person per night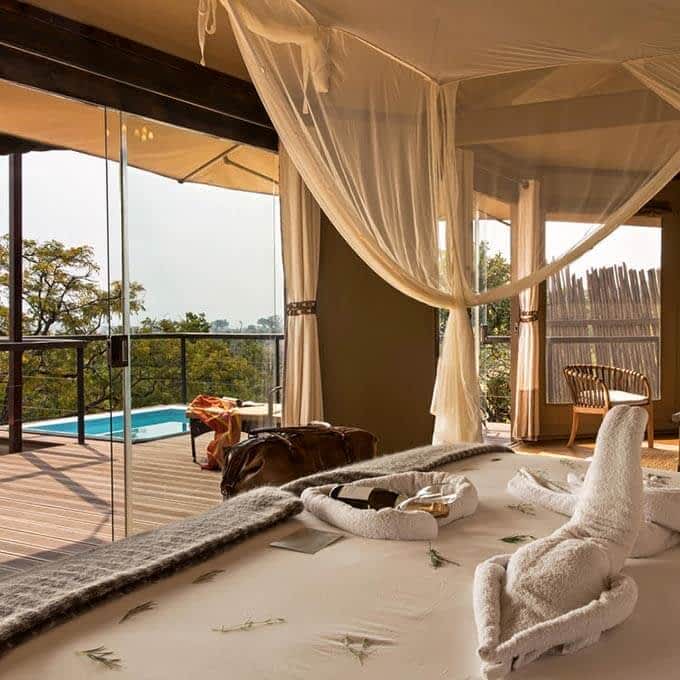 Lemala Kuria Hills Tented Lodge
A stunning and remote location, close to the famous Mara River: this lodge is the perfect Serengeti safari destination. Abundant wildlife, glass fronted tented suites including private plunge pool, and timeless hospitality – welcome to Kuria Hills Lodge.

from US$ 629 per person per night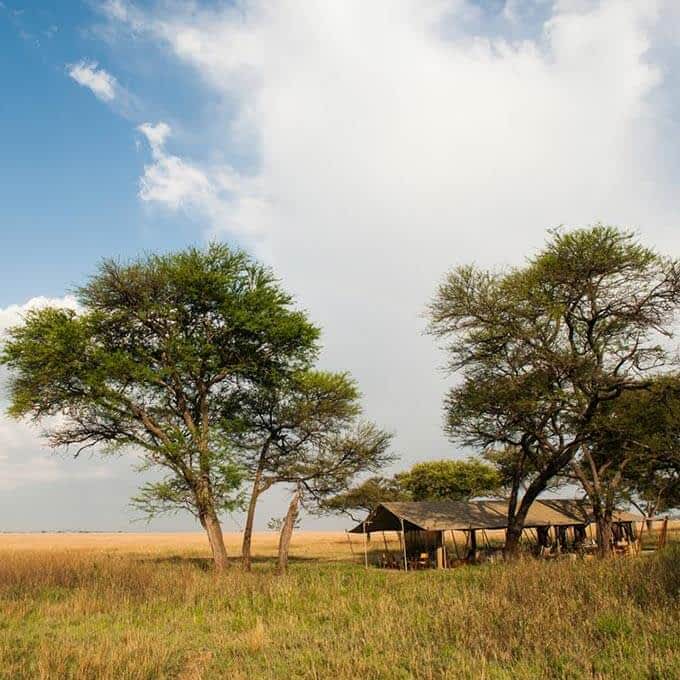 Nomad Serengeti Safari Camp
Nomad Serengeti Camp takes you back to the early days of going on safari when it was all about the safari experience and not necessarily the luxury trappings of a camp. This intimate, tented retreat is mobile and moves several times per year to follow the Migration.

from US$ 745 per person per night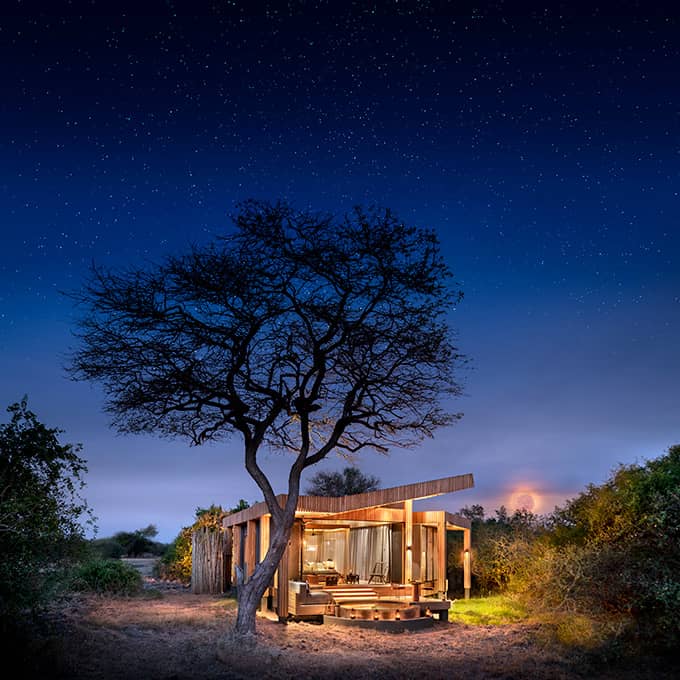 &Beyond Grumeti River Lodge
lodge location Western Corridor
Sleeping under canvas is a genuinely calming experience: the sounds of nature trickle right into your ear. And upon opening your canvas to stunning views, you will immediately slip into a relaxed pace of life at this camp in this remote corner of the Serengeti.

from US$ 1,135 per person per night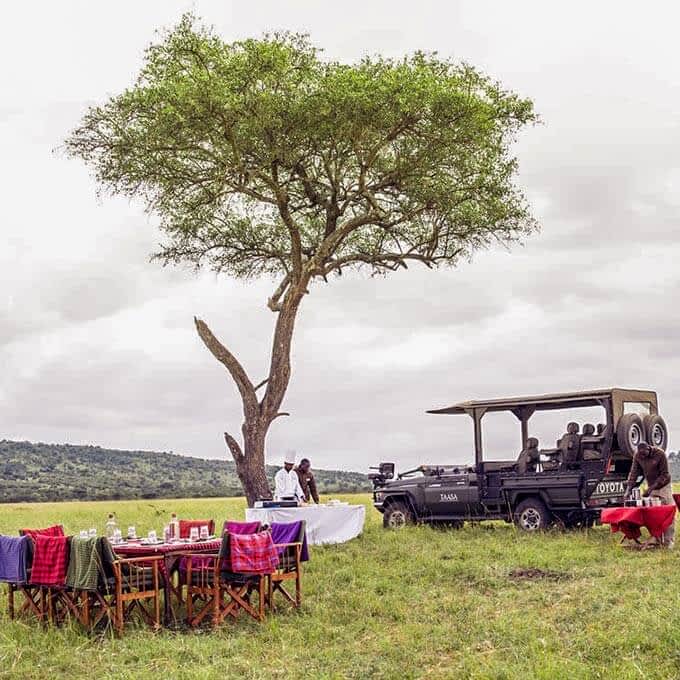 Taasa Lodge
lodge location Northern Serengeti & Lobo
Luxurious "camping" with incredible wildlife sightings: feel the pulse of the mystic northern Serengeti & Lobo area at this camp far away from the crowd. Enjoy dinners around the open-air boma while wildlife wanders past – there are oh-so- many reasons to stay at Taasa Lodge in Serengeti.

from US$ 799 per person per night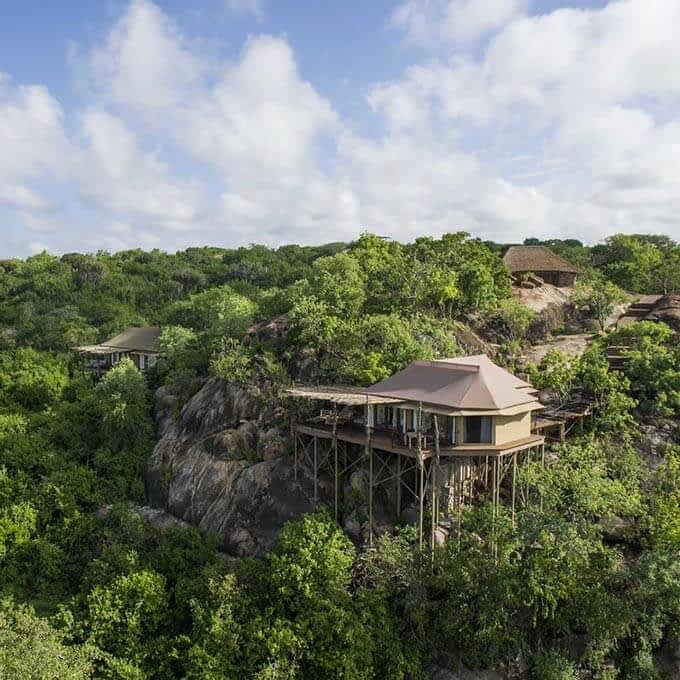 Mwiba Lodge
lodge location Southeastern plains & Ndutu
Can a remote, pristine wilderness area go hand in hand with ultra-luxurious designer tented suites? At Mwiba Lodge in southern Serengeti it can, and does it with style. Discover the area by vehicle, on foot, or from the air and immerse yourself in this luxurious, wildlife experience.

from US$ 1,614 per person per night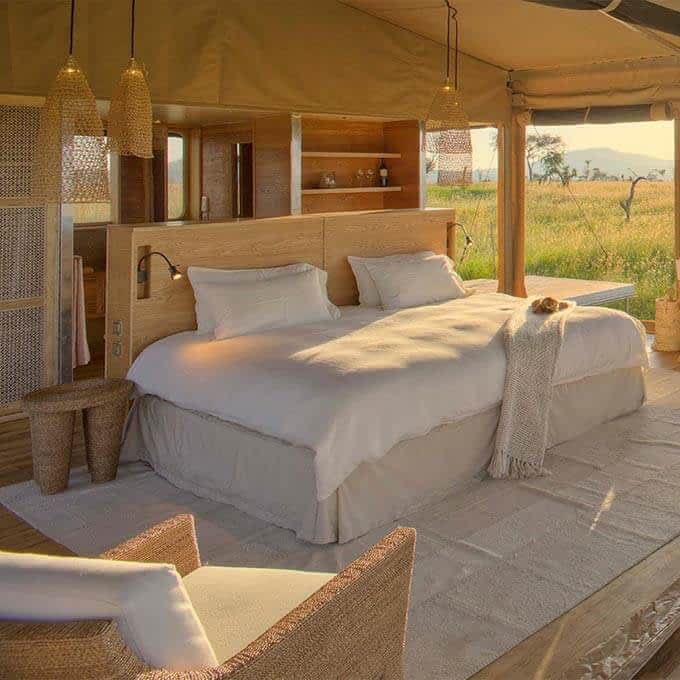 Roving Bushtops
lodge location Serengeti Migration Area
Roving Bushtops takes "camping" to a whole new level, with immaculate -mobile- accommodations that will tempt you to join those who return here year after year. This glamorous luxury camp moves between locations twice a year and allows to see the Great Migration up close.

from US$ 1,875 per person per night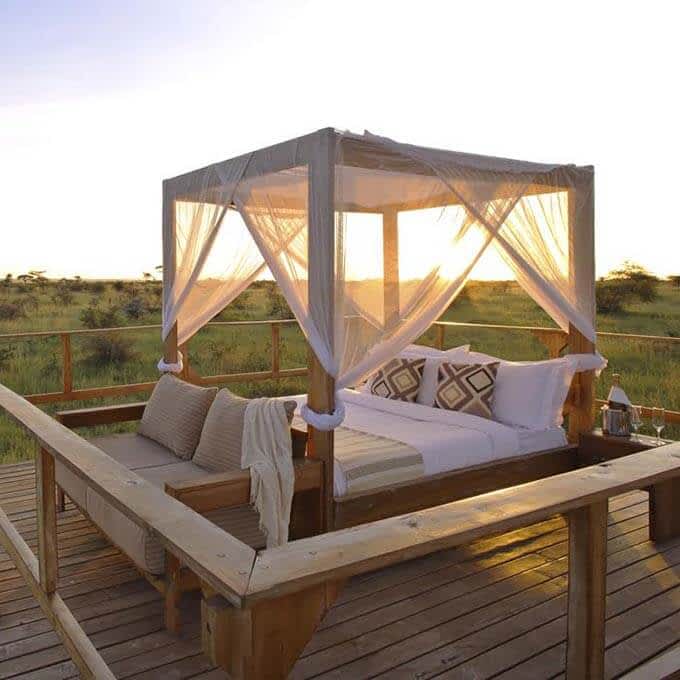 Entara Olmara Camp
Spend the night under the stars on your very own platform overlooking the Serengeti. The waterhole (the only permanent water source around), visited by elephants, along with lion, leopard, eland, zebra, and more, making for some pretty magnificent game viewing.

from US$ 539 per person per night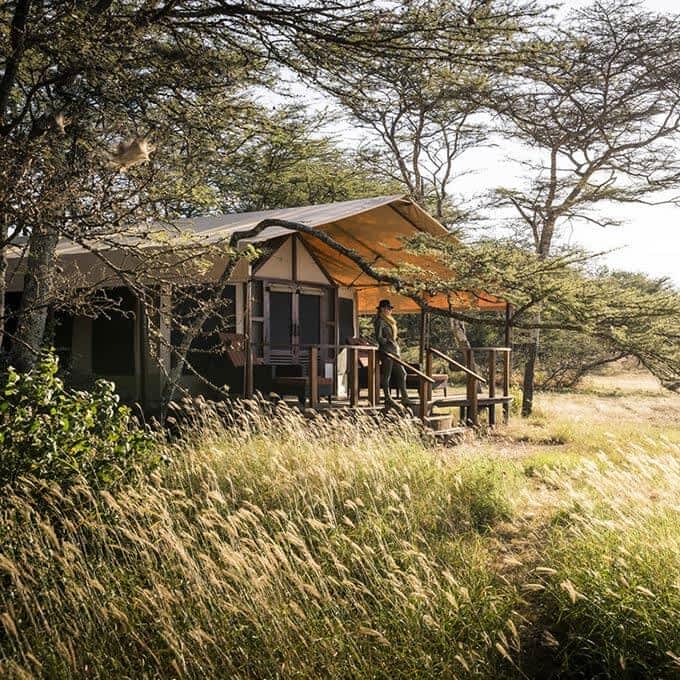 Kusini Safari Camp
lodge location Southern Serengeti
If your idea of a safari getaway is to get away from it all, including fellow travelers, then Sanctuary Kusini is the ideal place. A small camp, with dedicated staff, and seclusion from the bustle of other areas, you'll enjoy the peace and quiet of this home away from home.

from US$ 844 per person per night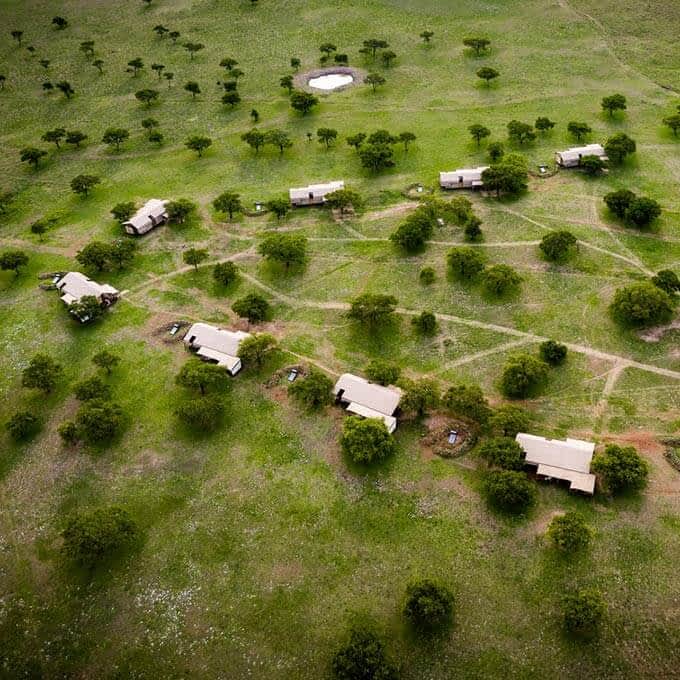 Sabora Tented Camp
Are you looking a sense of safari adventure where the modern world feels thousands of miles away in a 'vintage' setting? Set off to beautiful Singita Sabora Tented Camp in Grumeti Game Reserve and create safari memories that will last a lifetime.

&Beyond Serengeti Under Canvas
lodge location Migration area
&Beyond Serengeti Under Canvas is a mobile tented camp that moves between locations several times a year: this is done so that you will be able to experience the Great Migration up close and personal. Just 9 luxury safari tents make up this camp 'under canvas'.

from US$ 915 per person per night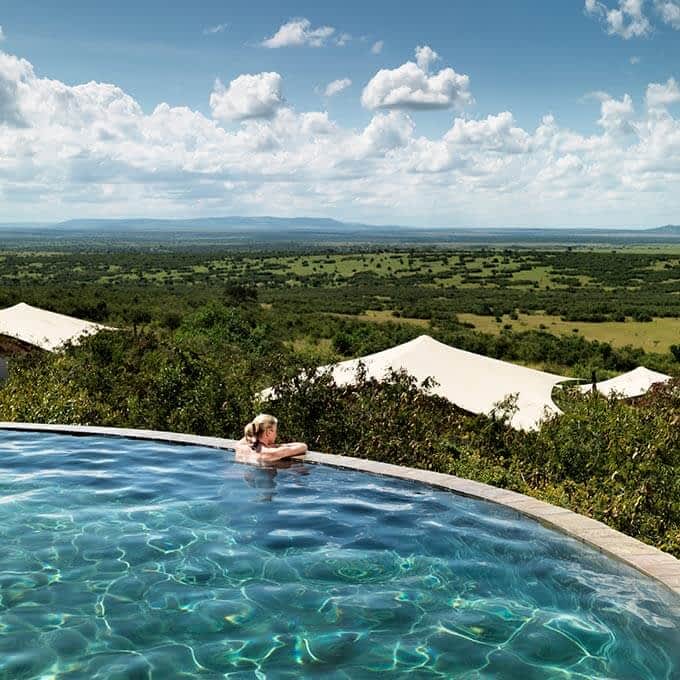 Serengeti Bushtops Camp
Incredible views, resting under tented canvas, full day explorations – just a few perks of a stay at Serengeti Bushtops Camp. Looking for a homely and pure safari destination? Bushtops Camp is your perfect Serengeti National Park safari destination.

from US$ 1,027 per person per night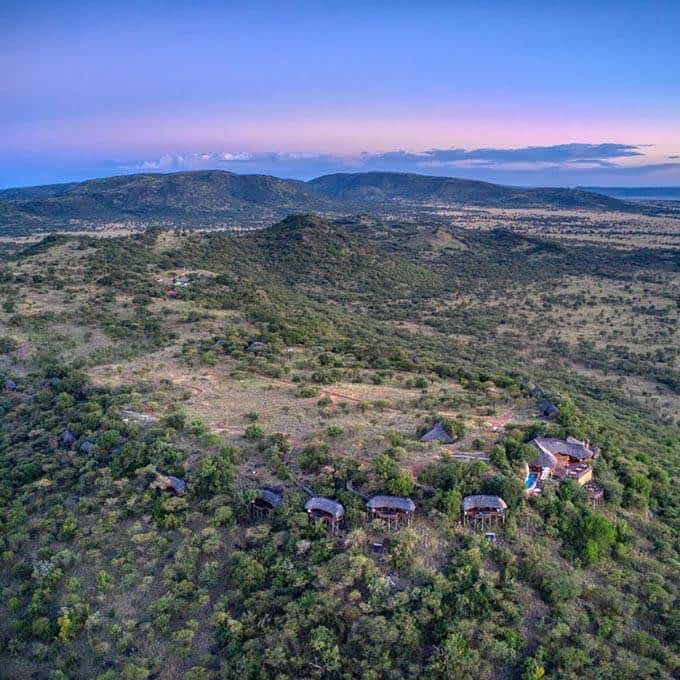 Mbali Mbali Soroi Serengeti Lodge
If you are seeking a perfect Serengeti family safari: don't look any further. At Mbali Mbali Soroi Serengeti Lodge the staff will do everything possible to give the whole family -including your youngest- a heart-warming and unforgettable impression of Africa.

from US$ 499 per person per night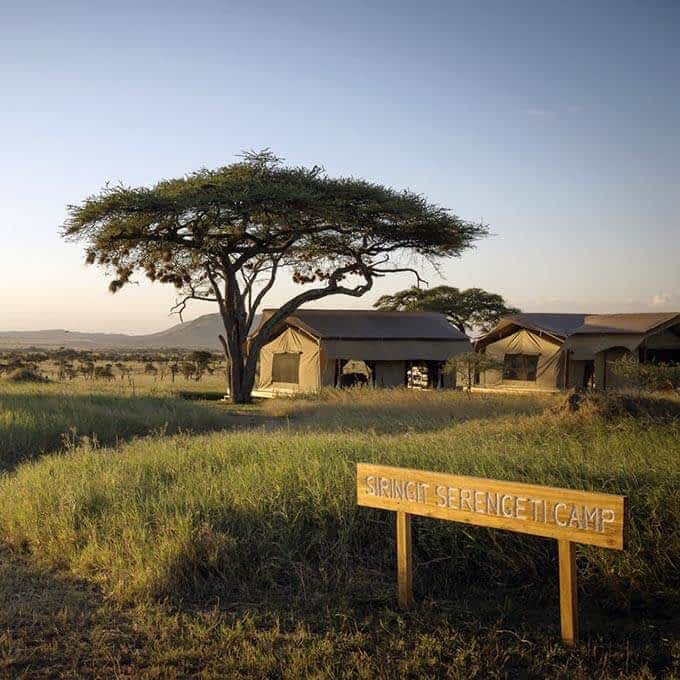 Siringit Serengeti Camp
Disconnect from our high-tech, fast paced world, and reconnect with a deeply rooted sense of tranquillity. Come to Siringit Serengeti Camp for a basic, but genuine Serengeti ambiance. This is pure safari elegance – for a reasonable price.

from US$ 434 per person per night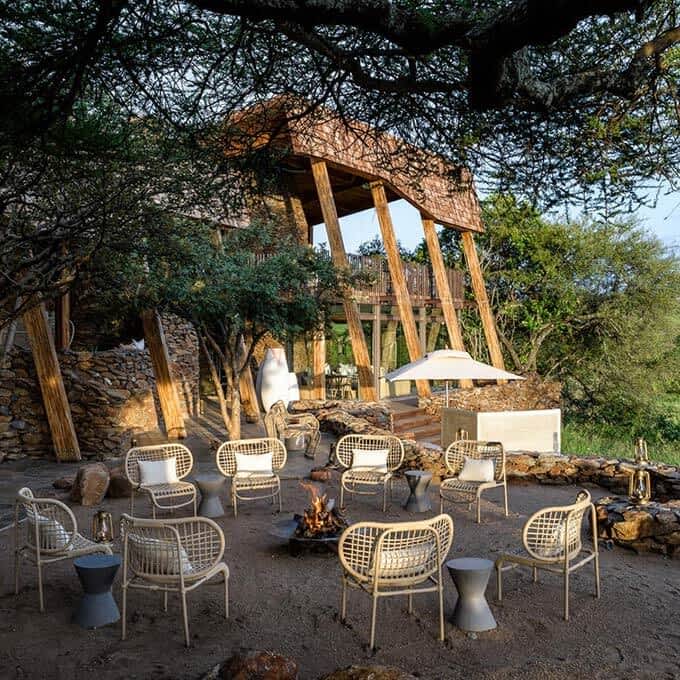 Singita Faru Faru Lodge
Jaw-dropping design, pure luxury, modern decorated suites, gourmet food; Singita Faru Faru Lodge is where you come for de-stressing and around-the-clock pampering, plus the best wildlife viewing in Tanzania's spectacular Grumeti Game Reserve.

Nomad Lamai Serengeti
Nomad Lamai isn't a place for those looking for opulence and extravagance; it is a piece of big-game Serengeti, where encounters with wildlife are authentic, intimate and always wild. The Serengeti Mara area is a meeting point for more animals than you can think of.

from US$ 794 per person per night
#FSSERENGETI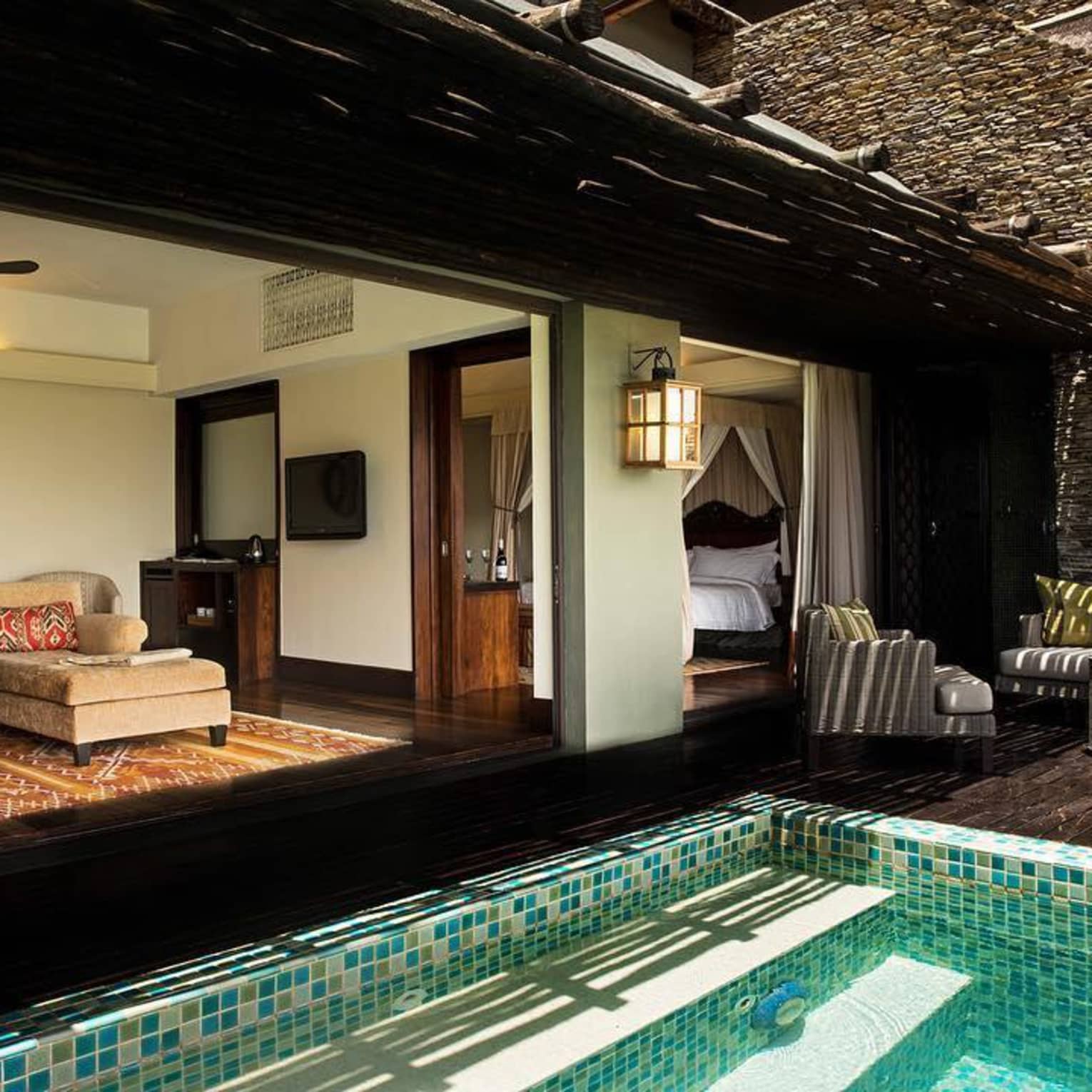 Serengeti Safari Lodge
Highview Coffee Lodge
Serengeti Wildebeest Camps
Travel Guide
Photo gallery
Location & surroundings, reconnect to the wilderness, travel insurance, accommodations you can enjoy, amazing places, sustainable tourism, tanzania wild camps are advocates of sustainable tourism and work with the community to profit from the growing benefits of tourism., our partners.
Get intouch
P.O. Box 94, KARATU, TANZANIA
+255 784 451 000 (Call)
+255 655 451 003 (WhatsApp)
Quick Links
Download Fact Sheet
Giving back to community
Covid-19 Precaution Measures
© 2023 TANZANIA WILD CAMPS
© 2022 TANZANIA WILD CAMPS
Change your view & relax
Change your view & relax,.
HÄUFIG GESUCHT
Krüger Nationalpark
Okavango Delta
Große Gnuwanderung Safaris
Gorilla-Trekking in Afrika
WIR SIND AUF MAßGESCHNEIDERTE REISEN SPEZIALISIERT
KONTAKTIEREN SIE UNS FÜR EINE STRESSFREIE REISEPLANUNG
Geschäftszeiten: 08:00 - 17:00 (GMT +2) | Aktuelle Uhrzeit: ...
Internationale nummer (Gebührenfrei):
Serengeti Safari Lodges
Unterkünfte
Serengeti Lodges
Safari Lodges in Tansanias berühmter Serengeti
Die Unterkünfte in der Serengeti reichen von 5-Sterne-Luxus mit allen Annehmlichkeiten bis hin zu etwas bodenständigeren Lodges. Es ist schwer sich bei einer so großen Auswahl zu entscheiden - schauen Sie sich unsere Favouriten an und sprechen Sie mit einem unserer Reiseberater. Wir beantworten gern all Ihre Fragen.
Unsere Reiseexperten kennen die Lodges aus erster Hand und können Ihnen daher bei der Wahl der richtigen Unterkunft im Serengeti Nationalpark helfen. Wir beraten Sie auch gern zu Fragen weiteren Fragen.
Warten Sie nicht länger - Kontaktieren Sie Rhino Africa !
Wir planen Ihre Traumreise nach Afrika
Unsere Reiseexperten kümmern sich um alle Details Ihrer Reiseplanung, sodass Sie sich ganz entspannt auf Ihren Urlaub freuen können.
Filtern nach
Reiseziel Löschen
Preis Löschen Weiter
Sortieren nach:
Beliebtheit
Preis niedrig bis hoch
Preis hoch bis niedrig
Filter eingrenzen
14 Ergebnisse
Serengeti Serena Safari Lodge
Lodge | Serengeti Nationalpark
Die Serengeti Serena Safari Lodge bietet alles, was eine Safari ausmacht. Nehmen Sie an Buschwanderungen und Pirschfahrten teil, um die Tierwelt Afrikas kennenzulernen. Begeben Sie sich auf die Suche nach den "Big Five", entspannen Sie in Ihrer charmanten Wohneinheit und sonnen Sie sich nach Herzenslust am Pool der Unterkunft.
Lemala Kuria Hills Lodge
Die Lemala Kuria Hills Lodge im Norden Tansanias und nahe des Mara-Flusses ist eine hervorragende Safari-Unterkunft in Tansania. Die "Große Migration", märchenhafte Sonnenuntergänge, ausgezeichneter Service und eine atemberaubende Kulisse sind nur ein paar der Highlights in dieser luxuriösen Lodge.
Sanctuary Kichakani
Zelt-Safari-Camp | Serengeti Nationalpark
Das Sanctuary Kichakani Serengeti Camp in Tansania besticht durch seine einzigartige Lage, denn es liegt mitten im Geschehen der jährlich stattfindenden "Großen Tierwanderung". Erleben Sie Afrikas Wildnis hautnah und entspannen Sie anschließend in luxuriösem Charme.
Serengeti Under Canvas
Das mobile Luxuscamp Serengeti Under Canvas bietet Ihnen die unschlagbare Möglichkeit, Zeuge der "Großen Migration" in Tansanias Serengeti zu werden. Das Camp wechselt seinen Standort je nachdem, wo sich die Tierherden befinden und lässt Sie im Luxus seiner Beduinenzelte der afrikanischen Wildnis hautnah kommen. Hier trifft Kolonialstil auf erstklassigen Service in unberührter Natur.
Serengeti Sopa Lodge
Safari-Lodge | Serengeti Nationalpark
In der Serengeti Sopa Lodge wird Ihr Traum einer Ostafrika-Safari wahr. Entdecken Sie die zahlreichen Wunder der Serengeti und beobachten Sie riesige Tierherden bei der "Großen Migration". Vom Südwesten des Nationalparks können Sie unter anderem zu den Flamingoschwärmen im Lake Manyara oder in die Masai Mara in Kenia weiterreisen.
Serengeti Pioneer Camp
Das Serengeti Pioneer Camp gehört zu den authentischsten und ursprünglichsten Safari-Unterkünften Ostafrikas. Im Herzen der weltberühmten Serengeti in Tansania gelegen, erleben Sie hier unvergessliche Beobachtungen von Tieren wie den "Big Five" (Nashorn, Löwe, Elefant, Büffel und Leopard).
Serengeti Migration Camp
Das Serengeti Migration Camp im Nordosten des berühmten Nationalparks in Tansania erlaubt Gästen ein ursprüngliches und gleichzeitig luxuriöses Safari-Erlebnis. In einer der Regionen gelegen, in der sich die "Große Tierwanderung" Ostafrikas abspielt, lässt es Sie hautnah an diesem Naturspektakel teilnehmen.
Kati Kati Tented Camp
Das Kati Kati Tented Camp bietet ein authentisches Safari-Erlebnis für einen fairen Preis. Die schlichten Zeltchalets inmitten der endlosen Weiten der tansanischen Savanne sorgen für ein stimmiges Flair und den nötigen Komfort nach einer aufregenden Pirschfahrt in der Serengeti.
Olakira Migration Camp
Das mobile Olakira Migration Camp folgt der Gnuwanderung in der Serengeti – von der atemberaubenden Flussüberquerung im Norden bis in die südlichen Ebenen von Ndutu, wo jedes Jahr Tausende von Gnukälbern geboren werden. Übernachten Sie im Olakira Migration Camp und erleben Sie die Große Tierwanderung in Afrika.
Namiri Plains
Das Namiri Plains Camp liegt im östlichen Teil der Serengeti, berühmt für einmalige Sichtungen von Großkatzen wie Löwen, Geparden und Leoparden. Mit etwas Glück können Sie in den Weiten der Savanne die graziösen Raubtiere bei der Jagd beobachten. Das offen gestaltete Camp und die großzügigen Zeltchalets garantieren ein hautnahes Safari-Erlebnis.
Das Dunia Camp im Herzen Tansanias knüpft mit edlem Komfort unter Leinenplanen an den Charme von einst an. Spüren Sie die Erde unter den tausenden Hufen der "Großen Tierwanderung" beben und erleben Sie die "Big Five" hautnah und völlig nachhaltig.
Serengeti Wilderness Camp
Preis auf anfrage erhältlich, so funktioniert's.
1 Beschreiben Sie Ihren Traumurlaub
2 Ein Reiseberater wird Ihnen helfen, Ihren maßgeschneiderten Urlaub zu planen
3 Bestätigen & mit dem Packen starten
Wir helfen Ihnen mit der Planung Ihrer Traumreise!
Kontaktieren Sie uns jetzt und unsere Reiseexperten werden sich innerhalb von 24 Stunden bei Ihnen melden.
Warum bei Rhino Africa buchen?
Preisgarantie.
Dank unserer zahlreichen Beziehungen in der Reisebranche garantieren wir Ihnen die besten Preise für Ihren Afrika-Urlaub – garantiert!
Wir sind Reiseexperten
Wir kennen unser Zuhause besser als jeder andere. Vertrauen Sie daher auf unsere fachkundige Beratung, um Ihren persönlichen Traum von Afrika wahrwerden zu lassen.
Indem Sie mit uns buchen, unterstützen Sie soziale Projekte und Organisationen, die sich für Tierschutz in Afrika engagieren.
Nebst persönlichem Fachwissen, das Ihre Urlaubsplanung reibungslos macht, bieten wir Bestpreisgarantie. Im unwahrscheinlichen Fall, dass Sie die gleichen Unterkünfte günstiger als bei uns finden, garantieren wir den Bestpreis.
Wir haben in den Betten geschlafen, das Essen getestet, die Menschen getroffen und die Wildtiere hautnah gesehen – und das nicht nur einmal. So stellen wir stets sicher, dass alles, was wir Ihnen empfehlen, auch wirklich perfekt ist. Wir sind stolz darauf, das führende Reiseunternehmen hinsichtlich Afrika-Reisen zu sein.
Wir wollen nur das Beste für diesen Kontinent, den wir unser Zuhause nennen. Deshalb liegen uns Naturschutz sowie die Förderung von Menschen sehr am Herzen. Begleiten Sie uns auf dieser Reise und hinterlassen auch Sie Ihr nachhaltiges Vermächtnis in Afrika.
Akkreditierung
Unser Unternehmen ist Teil der Southern Africa Tourism Services Association (SATSA). Alle Mitglieder der Organisation stehen für Zuverlässigkeit, Integrität und Glaubwürdigkeit - als Kunde sind Sie stets in besten Händen. Zudem sind wir Mitglied der African Travel and Tourism Association (ATTA), Europas grösster Tourismusverband für Afrika.
Auszeichnungen
Seit nunmehr drei Jahren sind wir bei den World Travel Awards, dem renommiertesten Preis der Reiseindustrie, als Afrikas führendes Safariunternehmen ausgezeichnet worden. Die Auszeichnung macht uns sehr stolz!
Rückerstattung Ihrer Anzahlung
Sie profitieren bei uns von den besten Erstattungskonditionen für Ihre Anzahlung. Wenn Sie Ihre Reise aus unvorhersehbaren Gründen, auf welche Sie keinen Einfluss haben, nicht antreten können, ist unter Umstände eine vollständige Rückzahlung möglich. Weitere Informationen finden Sie in unseren AGBs.
Made in Afrika
Wir pflegen eine enge Beziehung zu über 1500 Service-Anbietern in ganz Afrika. Nebst der Tatsache, dass wir im wunderschönen Kapstadt arbeiten und leben dürfen, sind wir vor Ort und haben den direkten Kontakt zu unseren Partnern. Dadurch garantieren Ihnen den besten Preis sowie persönlichen Service für Ihre Reise.
Maßgeschneiderte Reisen
Jeder einzelne Reiseverlauf wird individuell für Sie zusammengestellt. Bei uns gibt es keine vorgefertigten Reisen von der Stange und wir schneidern Ihre ganz persönliche Traumreise.
Reiseversicherung
Wir haben uns mit Global Rescue zusammengeschlossen, um Ihnen die bestmögliche Reiseversicherung anzubieten. Diese umfasst sämtliche Leistungen wie medizinische Kosten im Ausland, eine Notfallhilfe und einen Reiserücktrittsschutz im Fall von unvorhersehbaren Gründen.
Aktuelle Reise- und Visa-Bedingungen
Reise- und Visabedingungen können sich jederzeit ändern. Indem Sie mit uns buchen, erhalten Sie stets die neuesten Informationen hinsichtlich Reisebedingungen. Selbstverständlich helfen wir Ihnen auch beim Beantragen Ihres (Online-)Visums. Lehnen Sie sich zurück – wir regeln das für Sie.
Das sind Ihre Rhino Africa Reiseexperten
Twende Tanzania Safari
Serengeti Serena Safari Lodge – Tradition, Comfort, Pool and the Big 5
The Serengeti Serena Safari Lodge combines traditional African architecture with first-class style. It is situated centrally on a forested mountain ridge and its one-of-a-kind panoramic view across the Serengeti is immensely impressive. It has already won numerous awards from the travel industry.
The traditional domed bungalows blend in perfectly with the surrounding landscape. Acacia trees provide soothing shade, while bubbling streams offer pleasant coolness. On the very edge of the mountain ridge is the pool, which juts out over the endless expanse of the Serengeti. On scouting drives through the surrounding area, the "Big Five" – including prowling groups of big cats – and the annual migration of the wildebeest can be seen.
Godfrey Mosses Rodenhausen.
Your personal travel planner. For over ten years I have been showing individuals, couples, families and small groups the natural beauty of Tanzania.
+41 (0) 41 535 29 97 +41 (0) 79 358 10 27 Email
Reiseland >
Autovermietung
Lodges und Camps
Karte Unterkünfte
Reisetipps Tansania
Nationalparks
Nationalparks Kenia
Reisetipps Kenia
Nationalparks Uganda
Reisetipps Uganda
Nationalparks Ruanda
Reisetipps Ruanda
Lodges und Camps in Tansania
Wir haben für Sie die schönsten Unterkünfte für eine Tansania Safari oder einem Strandaufenthalt in Zanzibar ausgesucht.
Ob Hotels, Lodges, Camps oder Gästehäuser bis hin zu Baumhäusern – alles ist dabei Stöbern Sie sich durch die Kategorien und sehen Sie sich unsere Hotelangebote an. Gerne machen wir Ihnen ein unverbindliches Angebot.
Dar es Salaam
Kilimanjaro, lake manyara, lake natron, mahale mountains, udzungwa mountains, usambara mountains, victoriasee.
Acacia Farm Lodge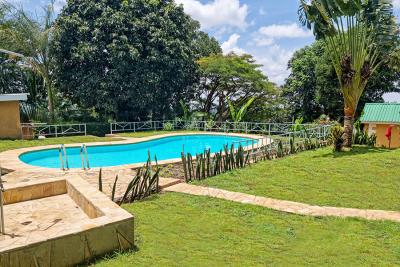 Africa Safari Arusha
Africa Safari Lake Manyara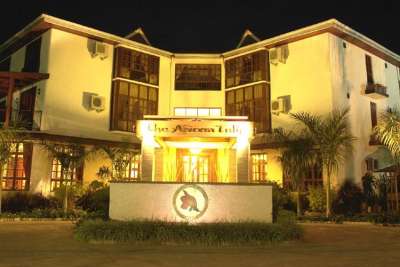 African Tulip Hotel
African View Lodge
Airport Planet Lodge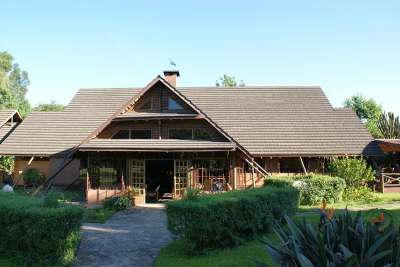 Arumeru River Lodge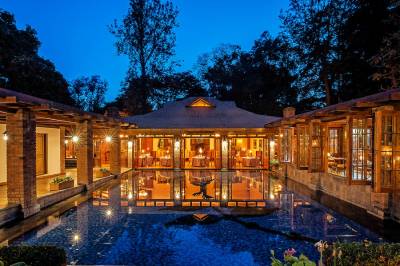 Arusha Coffee Lodge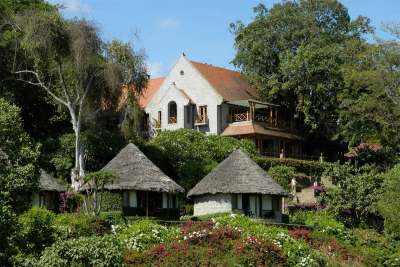 Arusha Serena Hotel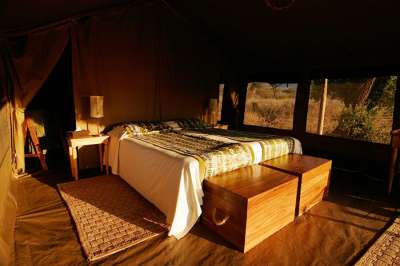 Bougainvillea Safari Lodge
Country Lodge
Dream of Zanzibar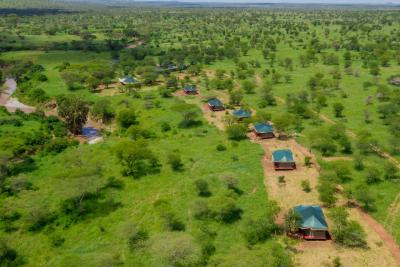 Embalakai Camp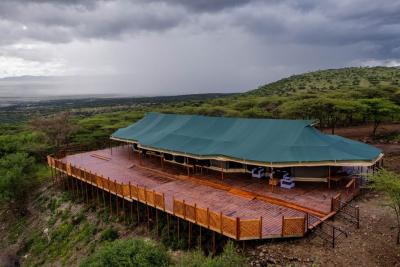 Embalakai Ngorongoro Camp
Endoro Lodge
Escarpment Luxury Lodge
Exploreans Ngorongoro Lodge
Fumba Beach Lodge
Golden Tulip Hotel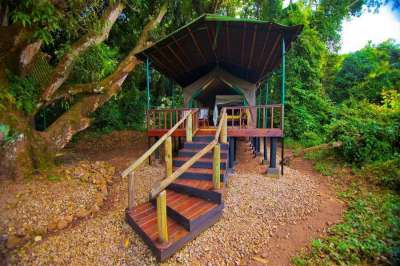 Gombe Forest Lodge
Hatari Lodge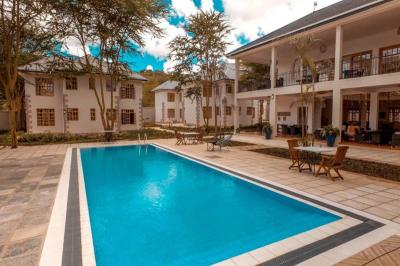 Kahawa House
Katavi Wildlife Camp
Kati Kati Camp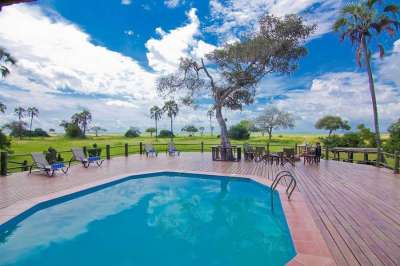 Katuma Bush Lodge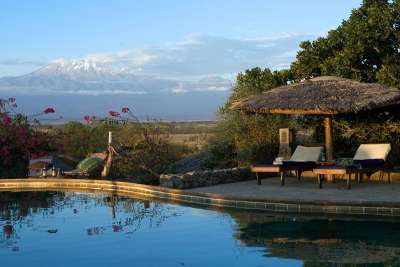 Kibo Palace Hotel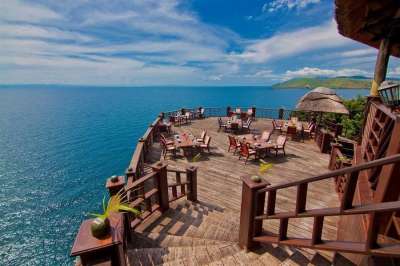 Kigoma Hilltop Hotel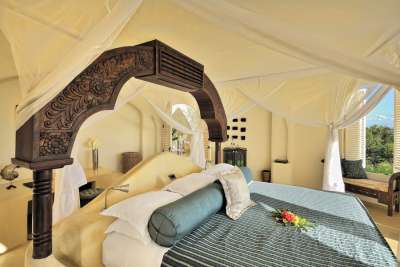 Kilindi Zanzibar
Kirawira Tented Camp
Kirurumu Manyara Tented Lodge
Kisima Ngeda Tented Camp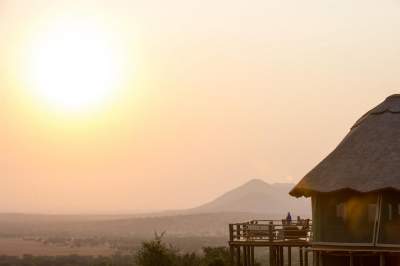 Kubu Kubu Tented Camp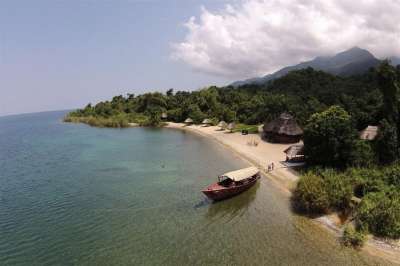 Kungwe Beach Lodge
Lake Manyara Kilimamoja Lodge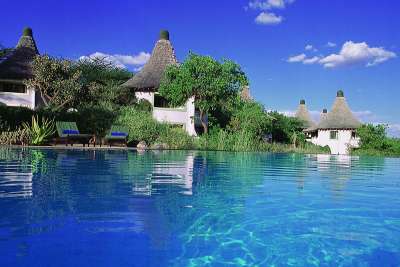 Lake Manyara Serena Safari Lodge
Lake Manyara Tortilis Camp
Lake Natron Tented Camp
Lobo Wildlife Lodge
Manyara´s Secret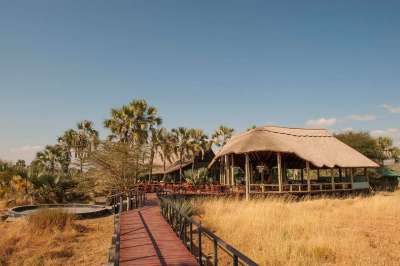 Maramboi Tented Camp
Matemwe Beach Village
Matemwe Retreat Lodge
Mawe Mawe Manyara Lodge
Meru View Lodge
Mount Meru Game Lodge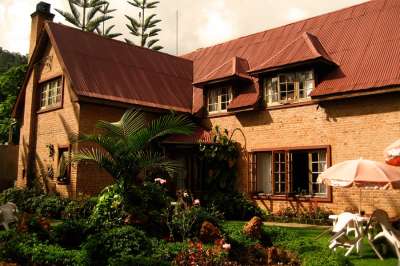 Mullers Mountain Lodge
Ndutu Safari Lodge
Ngorongoro Coffee Lodge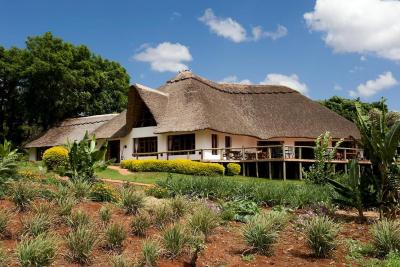 Ngorongoro Farm House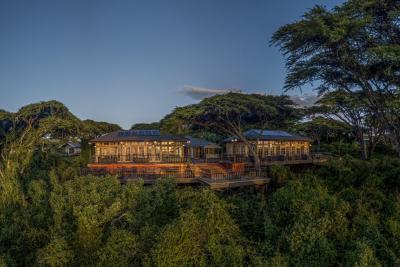 Ngorongoro Lions Paw Luxury Camp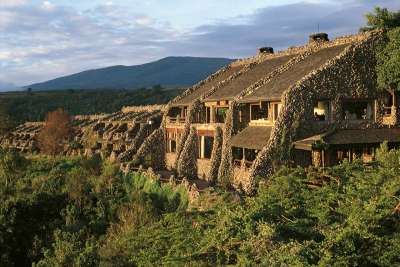 Ngorongoro Serena Lodge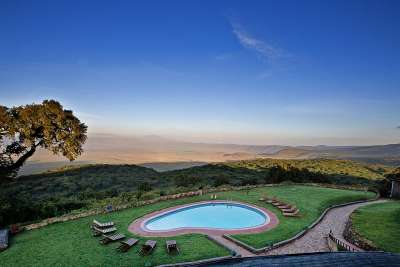 Ngorongoro Sopa Lodge
Ngorongoro Wildlife Lodge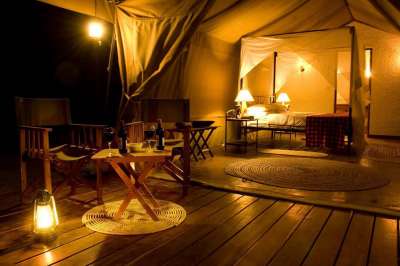 Nyikani Central Serengeti
Nyikani Tarangire Camp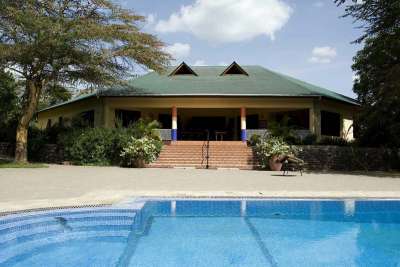 Olasiti Lodge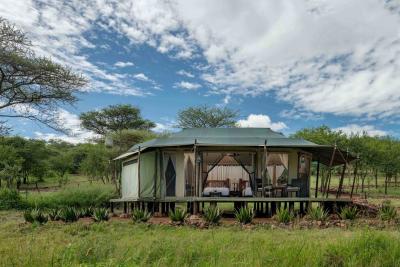 Ole Serai Luxury Camp - Moru Kopjes
Olerai Lodge
Pongwe Beach Hotel
Protea Hotel Dar Es Salaam Courtyard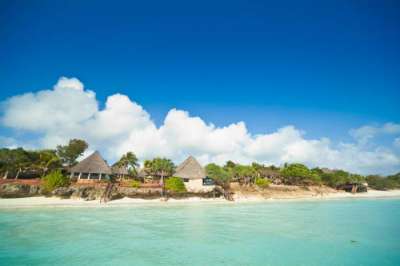 Ras Nungwi Beach Hotel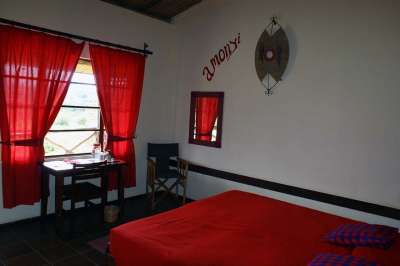 Rhino Lodge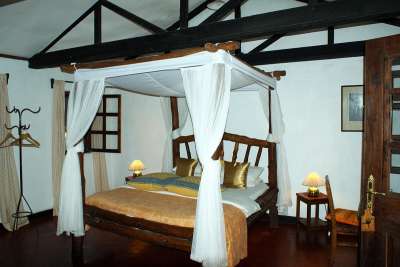 Rivertrees Country Inn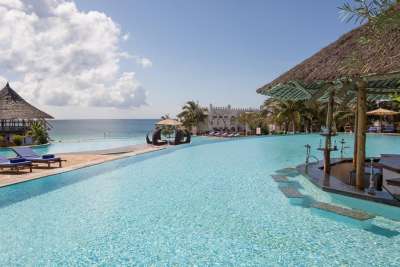 Royal Zanzibar Beach Resort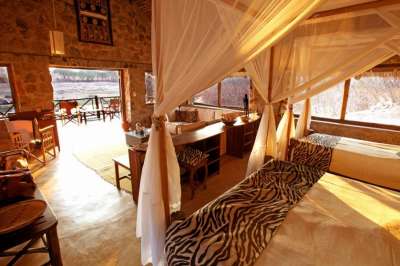 Ruaha River Lodge
Rufiji River Camp
Sandies Baobab Beach Zanzibar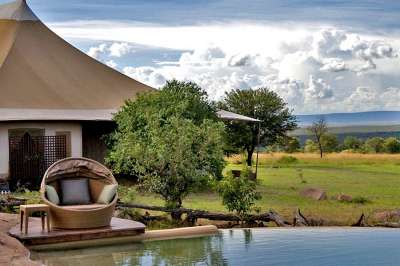 Sayari Camp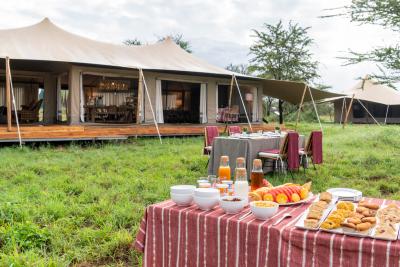 Serengeti Acacia Bliss Luxury Tented Camp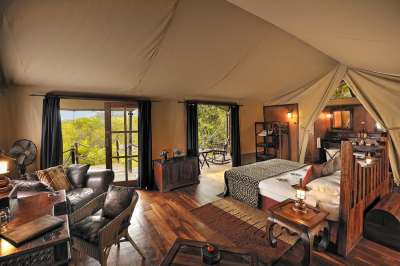 Serengeti Migration Camp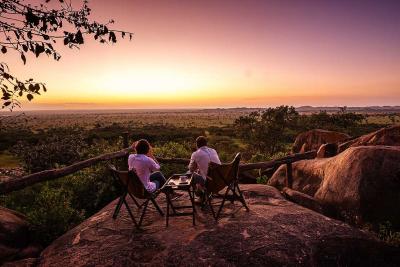 Serengeti Pioneer Camp
Serengeti Sametu Camp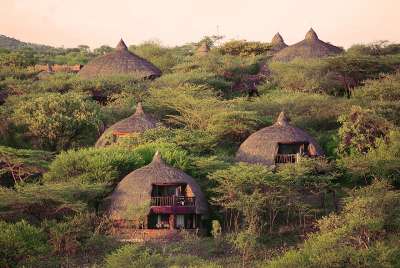 Serengeti Serena Lodge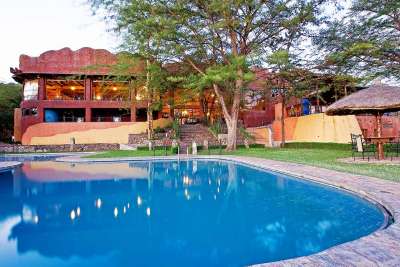 Serengeti Sopa Lodge
Serengeti Tortilis Camp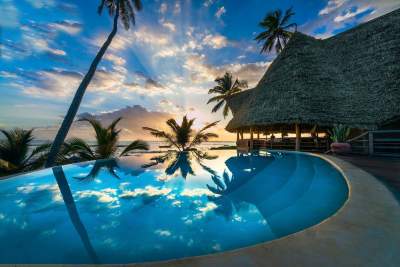 Sevi Zanzibar
Siringit Serengeti Camp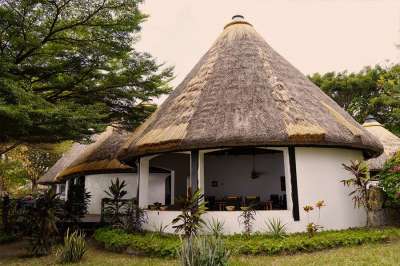 Speke Bay Lodge
Spice Island Resort
Stanleys Kopje Lodge
Tanzania Bush Camp - Central Serengeti
Tarangire Balloon Camp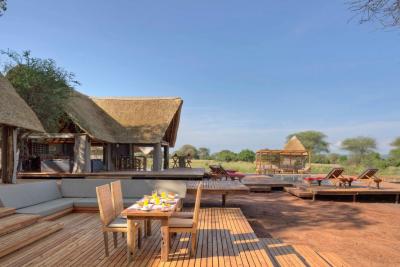 Tarangire Ndovu Tented Lodge
Tarangire Safari Lodge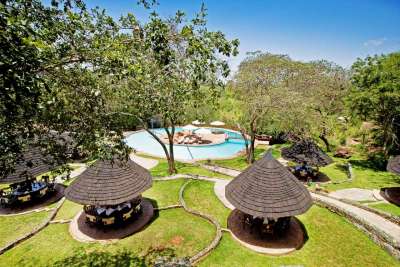 Tarangire Sopa Lodge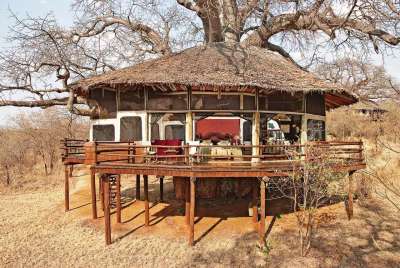 Tarangire Treetops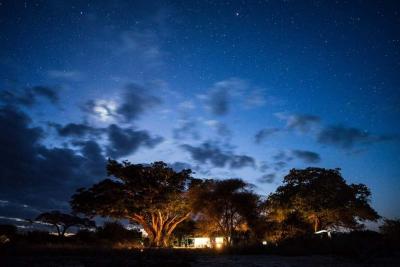 Tarangire View Camp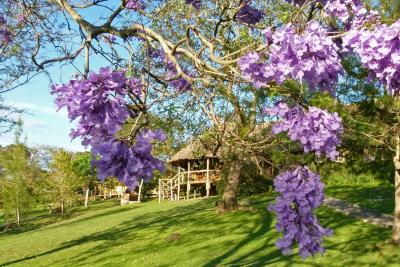 The African House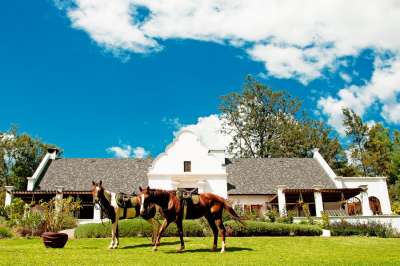 The Manor at Ngorongoro
The Singing Grass Camp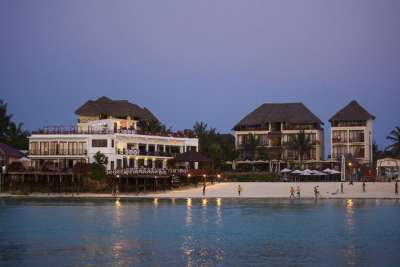 The Z Hotel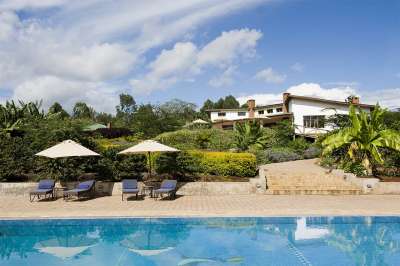 Tloma Lodge
Udzungwa Falls Lodge
Vuma Hills Tented Camp
Zanzibar Serena Inn
Tanzania Luxury Safari & Luxury Safari Lodges
Safari Itineraries
Need to know
A country with epic topography, Tanzania is a wilderness and wildlife extravaganza. This vast and sparsely-populated country hosts some of the greatest wildlife experiences on Earth.
From the snow-capped summit of Mount Kilimanjaro to the game-rich Ngorongoro Crater, from the endless plains of the Serengeti to the baobabs of the Tarangire, Tanzania is the safari insider's hot tip. Boasting 14 national parks and numerous game reserves, this is home to the largest wildlife herds on the African continent, as well as the palm-fringed island of Zanzibar, ideal for post-safari relaxation.
Reasons to go on a Tanzania safari
Front row seats to the Wildebeest Migration across the plains of the majestic Serengeti National Park
The Tarangire National Park is famous for its large herds of elephants and spectacular baobab trees
World-class private camping in luxury tented accommodation in hand-picked areas such as Ngorongoro Crater
Excellent game viewing year-round
SERENGETI NATIONAL PARK
The beautiful Serengeti National Park is renowned for the famous annual wildebeest migration, with over one and a half million wildebeest and 250,000 zebra. The national park is a UNESCO World Heritage site and covers around 5,700 square miles of grassland plains, savannah as well as forest and woodlands. The park contains a variety of wild-life, including the "Big Five." There are also many cheetah to be seen, Thomson's and Grant's gazelle, hyena, impala and even the elusive African wild dog.
TARANGIRE NATIONAL PARK
The Park's name originates from the Tarangire River that crosses through the park. The landscape and vegetation are incredibly diverse and the hilly landscape is dotted with many Baobab trees, high grasses and dense bush. Huge herds of up to 300 elephants roam the national park while migratory wildebeest, zebra, impala, buffalo and eland crowd the lagoon and waterholes. The Tarangire is also home to the more unusual species of fringe-eared Oryx and peculiar long-necked gerenuk.
NGORONGORO CONSERVATION AREA
The Ngorongoro Conservation Area is a UNESCO World Heritage Site located 180 km west of Arusha in the Crater Highlands area of Tanzania. The main feature of the Ngorongoro Conservation Area is the Ngorongoro Crater, the world's largest inactive, intact, and unfilled volcanic caldera. The crater, which formed when a large volcano ex-ploded and collapsed on itself two to three million years ago, is 610 metres deep and its floor covers 260 square kilometres. A large diversity of animals reside in the Crater, including an extraordinary population of predators, such as lions, hyenas, jackals, cheetahs and the elusive leopard; as well as hippo, wildebeest, warthog, zebra, eland, buffalo, gazelles and waterbuck.
Stay Longer, Pay Less 2018
Stay longer, pay less 2023
Enjoy extra on your safari getaway with Sanctuary Retreats' extended stay offer valid for 2023 and 2024, when you stay at one or more of our properties depending on your season of travel:
Stay 4-6 nights & save up to 25%
Stay 7+ nights & save up to 30%
To find out more about this offer, please refer to the rates of each of our properties.
TERMS & CONDITIONS
Offer can be applied to single and multi-camp stays at any of Sanctuary Retreats' camps and lodges in Botswana, Kenya, Tanzania, Namibia, Uganda and Zambia
Percentage discount varies based on selected property, seasonality and length of stay.
Please see selected property page for rates
Discount not valid on peak season bookings at Sanctuary Chief's Camp - please enquire for details
Tanzania Safari Lodges & Camps
Sanctuary Ngorongoro Crater Camp is located in the Ngorongoro Conservation Area – situated on the Ngorongoro Crater rim, close to the access road into the crater, with spectacular views of the crater rim valley and surrounds.
Sanctuary Swala is located in a secluded area of Tarangire National Park - arguably northern Tanzania's most interesting park; famous for the large herds of elephants and spectacular baobab trees.
Sanctuary Kichakani Serengeti Camp is a classic tented safari camp in the Serengeti. This traditional safari camp will move around and follow the migration - ensuring guests are able to view the migration all year round!