Your Cart Edit Cart
On Sale 184
Drinkware 4
Sweatshirts 4
Limited Edition 8
Colored Vinyl 7
Deluxe Edition 3
Rod Stewart 242
Warner Bros. Records 44
J Records 19
Warner Records 17
Universal Music Group 12
Arnold Stiefel Entertainment 10
Stiefel Entertainment 9
Capitol Records 6
Republic Records 5
Sony Music 4
Mellow Gold 242
Soft Rock 242
Pop Rock 116
Classic Rock 48
Folk Rock 37
Rock & Roll 29
Blues Rock 24
Easy Listening 15
Smooth Jazz 10
XX-Large 14
In Stock 86
Backorder 32
Accessories 5
Your cart is currently empty.
Continue Shopping
Shopping Cart
100% Officially Licensed Band Merchandise
Arm, Wrist & Handwear
Backpacks & Bags
Belt Buckles
Neck Ties & Scarves
Wallets & Handbags
Posters/Wall Art
Barware Items
Blankets, Sheets & Towels
Candles & Holders
Coffee & Travel Mugs
Incense & Burners
Light Switch Covers
Water Bottles
Kitchenware
Collector Items
Action Figures
Funko Figures
Device Covers & Cases
DVD/CD/Vinyl
Headphones & Speakers
Masks & Costumes
Puzzles & Games
School Supplies
Stickers & Patches
Tour, Photos & Tabs
Amon Amarth
Avenged Sevenfold
A Day To Remember
Alice In Chains
View All ARTISTS/GROUPS in a
Alchemy Of England
View All BRANDS in a
Adventure Time
Army Of Darkness
American Horror Story
View All ENTERTAINMENT in a
Black Label Society
Bring Me The Horizon
Black Sabbath
View All ARTISTS/GROUPS in b
Big League Chew
Blackcraft Cult
View All BRANDS in b
Boondock Saints
Big Bang Theory
Breaking Bad
Big Lebowski
View All ENTERTAINMENT in b
Cradle Of Filth
Cannibal Corpse
Crown The Empire
View All ARTISTS/GROUPS in c
Chiquita Banana
View All BRANDS in c
Captain America
Curious George
Cheech & Chong
Clockwork Orange
Californication
View All ENTERTAINMENT in c
Descendents
View All ARTISTS/GROUPS in d
Dubble Bubble
View All BRANDS in d
Dragon Ball Z
Dawn Of The Dead
View All ENTERTAINMENT in d
View All ARTISTS/GROUPS in e
View All BRANDS in e
Edgar Allan Poe
View All ENTERTAINMENT in e
Five Finger Death Punch
Fleetwood Mac
Faith No More
Foo Fighters
Falling In Reverse
View All ARTISTS/GROUPS in f
Farts Candy
View All BRANDS in f
Friday The 13th
Ferris Bueller's Day Off
View All ENTERTAINMENT in f
Grateful Dead
Guns N Roses
View All ARTISTS/GROUPS in g
General Motors
View All BRANDS in g
Green Lantern
Ghostbusters
Game Of Thrones
View All ENTERTAINMENT in g
Hollywood Undead
Hot Water Music
View All ARTISTS/GROUPS in h
Happy Jesus
Harley Davidson
Hello Kitty
View All BRANDS in h
Harry Potter
House Of 1000 Corpses
How I Met Your Mother
Hunger Games
View All ENTERTAINMENT in h
Insane Clown Posse
Iron Maiden
I Declare War
View All ARTISTS/GROUPS in i
Inked (Magazine)
View All BRANDS in i
Incredible Hulk
I Dream Of Jeannie
I Love Lucy
It's Always Sunny In Philadelphia
View All ENTERTAINMENT in i
Jimi Hendrix
Judas Priest
Johnny Cash
Joy Division
View All ARTISTS/GROUPS in j
Jack Daniel's
View All BRANDS in j
Justice League Of America
Jeff Dunham
Jurassic Park
View All ENTERTAINMENT in j
King Diamond
King Crimson
View All ARTISTS/GROUPS in k
View All BRANDS in k
King Of The Hill
Killer Klowns From Outer Space
Kung Fu Panda
View All ENTERTAINMENT in k
Linkin Park
Lynyrd Skynyrd
Lamb Of God
Led Zeppelin
View All ARTISTS/GROUPS in l
View All BRANDS in l
Les Miserables
Lord Of The Rings
View All ENTERTAINMENT in l
Motley Crue
View All ARTISTS/GROUPS in m
Miller Beer
Mountain Dew
View All BRANDS in m
Marvel Comics
Marilyn Monroe
Muhammad Ali
Monty Python
Mars Attacks!
View All ENTERTAINMENT in m
Nine Inch Nails
View All ARTISTS/GROUPS in n
Norton Motorcycles
View All BRANDS in n
Nightmare On Elm Street
Night Of The Living Dead
National Lampoon's Vacation
View All ENTERTAINMENT in n
Ozzy Osbourne
Operation Ivy
Of Mice & Men
View All ARTISTS/GROUPS in o
View All BRANDS in o
Office Space
Once Upon A Time
Orange Is The New Black
View All ENTERTAINMENT in o
Parkway Drive
Pierce The Veil
View All ARTISTS/GROUPS in p
Pan American World Airways
View All BRANDS in p
Parks And Recreation
Pulp Fiction
Pee Wee Herman
View All ENTERTAINMENT in p
Queens Of The Stone Age
Queensryche
View All ARTISTS/GROUPS in q
View All BRANDS in q
Quantum Leap
Queer As Folk
Quadrophenia
View All ENTERTAINMENT in q
Rolling Stones
Red Hot Chili Peppers
View All ARTISTS/GROUPS in r
Rubik's Cube
View All BRANDS in r
Rocky Horror
Reservoir Dogs
Rick And Morty
Rocky & Bullwinkle
View All ENTERTAINMENT in r
Suicidal Tendencies
Sonic Youth
View All ARTISTS/GROUPS in s
Shelby Cobra
View All BRANDS in s
Sons Of Anarchy
Speed Racer
View All ENTERTAINMENT in s
Tenacious D
Three Days Grace
Talking Heads
View All ARTISTS/GROUPS in t
Tootsie Roll
The Mountain
View All BRANDS in t
Texas Chainsaw Massacre
Trailer Park Boys
Three Stooges
The Shining
View All ENTERTAINMENT in t
Upon A Burning Body
View All ARTISTS/GROUPS in u
View All BRANDS in u
Universal Monsters
Ultimate Warrior
Under The Dome
View All ENTERTAINMENT in u
Velvet Underground
Vampire Weekend
View All ARTISTS/GROUPS in v
View All BRANDS in v
Venom (Marvel Comics)
Vlad The Impaler
View All ENTERTAINMENT in v
Wu Tang Clan
We Came As Romans
Whitechapel
View All ARTISTS/GROUPS in w
White Castle
View All BRANDS in w
Walking Dead
Wonder Woman
Workaholics
View All ENTERTAINMENT in w
View All ARTISTS/GROUPS in x
View All BRANDS in x
Xena: Warrior Princess
View All ENTERTAINMENT in x
View All ARTISTS/GROUPS in y
View All BRANDS in y
Young Frankenstein
Year Without A Santa Claus
View All ENTERTAINMENT in y
View All ARTISTS/GROUPS in z
View All BRANDS in z
View All ENTERTAINMENT in z
View All ARTISTS/GROUPS in other
View All BRANDS in other
View All ENTERTAINMENT in other
Rod Stewart - Officially Licensed Merchandise
Sir Roderick David Stewart, (born 10 January 1945) is a British rock singer and songwriter. Born and raised in London, he is of Scottish and English ancestry. Associated acts include; Faces, The Jeff Beck Group, Shotgun Express, Steampacket, ASAP Rocky. .... Show More Discography Includes; An Old Raincoat Won't Ever Let You Down, Gasoline Alley, Every Picture Tells a Story, Never a Dull Moment, Smiler, Atlantic Crossing, A Night on the Town, Foot Loose & Fancy Free, Blondes Have More Fun , Foolish Behaviour, Tonight I'm Yours, Body Wishes, Camouflage, Every Beat of My Heart, Out of Order, Vagabond Heart, A Spanner in the Works, When We Were the New Boys, It Had to Be You: The Great American Songbook, As Time Goes By: The Great American Songbook, Volume II, Stardust: The Great American Songbook, Volume III, Thanks for the Memory: The Great American Songbook, Volume IV, Still the Same... Great Rock Classics of Our Time, Soulbook, Once in a Blue Moon: The Lost Album, Fly Me to the Moon... The Great American Songbook Volume V, Merry Christmas, Baby, Time, Another Country. Tours Include; 1977 Australian Tour, 2002 Australian Tour, A Night to Remember Tour 1993 - Unplugged ...and More, A Night to Remember Tour 1994 - Unplugged ...and More, A Spanner in the Works, All Rod - All Night - All The Hits Tour, Blondes Have More Fun Tour, Body Wishes Tour, Camouflage, Every Beat of My Heart, Foolish Behaviour Tour, Footloose & Fancy Free Tour, From Gasoline Alley to Another Country: Hits 2016, From Maggie May to the Great American Songbook Tour, Greatest Hits, Heart & Soul, Human In the Round, Live the Life Tour, Lost in America, One Rockin' Night, Out of Order Tour, Rockin' in the Round, Rocks His Greatest Hits, Rod Stewart / Cyndi Lauper 2017, Rod Stewart & Santana: The Voice, The Guitar, The Songs, Rod Stewart: The Hits, Vagabond Heart, When We Were the New Boys, Worth Leaving Home For, Le Grande Tour. Show Less
Rod Stewart
Oops there are no products in this collection., but check out our top trending products..
ROD STEWART Scribble Photo Slim Fit T-shirt
ROD STEWART Cherries Logo Bath Robe
ROD STEWART ADMAT Slim Fit T-shirt
ROD STEWART Stripes 2014 Tour T-shirt
ROD STEWART Forever Crest Slim Fit T-shirt
ROD STEWART Rock The Holidays Slim Fit T-shirt
ROD STEWART Script Cap Baseball Cap
ROD STEWART Promo Glossy
ROD STEWART Smiling 2013 Tour Slim Fit T-shirt
ROD STEWART Hot Legs T-shirt
ROD STEWART Leather Jacket 2013 Tour T-shirt
ROD STEWART Smiling 2014 Tour Slim Fit T-shirt
ROD STEWART Logo Baseball Cap
Featured genres.
Classic Rock
Indie Merch
Alternative Rock
Looking for design inspiration? Browse our curated collections !

Featured Artists
Featured Collections
Featured Brands
Rod Stewart T-Shirts
Our Rod Stewart t-shirts feature classic images of the rock music legend. With decades of experience and hits like "Maggie May" and "Do Ya Think I'm Sexy?", Rod Stewart has been inspiring generations of fans since the 1960s. From vintage concert posters to playful tribute designs, these stylish t-shirts will make a great gift for any admirer. Show your love for one of rock's biggest stars with a timeless piece from our collection!
1 - 72 of 76 rod stewart t-shirts for sale
Results: 76
Canvas Prints
Framed Prints
Metal Prints
Acrylic Prints
Wood Prints
Throw Pillows
Fleece Blankets
Duvet Covers
Shower Curtains
Bath Towels
Hand Towels
Coffee Mugs
Men's T-Shirts
Men's Tank Tops
Women's T-Shirts
Women's Tank Tops
Long Sleeve T-Shirts
Sweatshirts
Kid's T-Shirts
Baby Onesies
iPhone Cases
Galaxy Cases
Portable Battery Chargers
Greeting Cards
Weekender Tote Bags
Carry-All Pouches
Jigsaw Puzzles
Beach Towels
Round Beach Towels
Totes & Pouches
Original Artwork for Sale
Miscellaneous
Gift Certificates
Sample Kits
Create Your Own Products
Shop for canvas prints, framed prints, posters, metal prints, and more from millions of independent artists.
Shop Wall Art
Shop for jigsaw puzzles from the world's greatest living artists.
View Puzzles
Shop for t-shirts, sweatshirts, tank tops, and more from millions of living artists and global brands.
View T-Shirts
Browse millions of museum-quality art prints designed by independent artists.
View Prints
Moscow Metro Underground Small-Group Tour - With Reviews & Ratings
Moscow metro underground small-group tour.
Tour Information
Key Details
Mobile Voucher Accepted
Free Cancellation
Duration: 3 Hrs
Language: English
Departure Time : 10:00 AM
Departure Details : Karl Marks Monument on Revolution Square, metro stop: Square of Revolution
Return Details : Metro Smolenskaya
If you cancel at least 4 day(s) in advance of the scheduled departure, there is no cancellation fee.
If you cancel within 3 day(s) of the scheduled departure, there is a 100 percent cancellation fee.
Tours booked using discount coupon codes will be non refundable.
Go beneath the streets on this tour of the spectacular, mind-bending Moscow Metro! Be awed by architecture and spot the Propaganda , then hear soviet stories from a local in the know. Finish it all up above ground, looking up to Stalins skyscrapers, and get the inside scoop on whats gone on behind those walls.
Know More about this tour
We begin our Moscow tour beneath the city, exploring the underground palace of the Moscow Metro. From the Square of Revolution station, famous for its huge statues of soviet people (an armed soldier, a farmer with a rooster, a warrior, and more), we'll move onto some of the most significant stations, where impressive mosaics, columns, and chandeliers will boggle your eyes! Moreover, these stations reveal a big part of soviet reality — the walls depict plenty of Propaganda , with party leaders looking down from images on the walls. Your local guide will share personal stories of his/her family from USSR times, giving you insight into Russia's complicated past and present. Then we're coming back up to street level, where we'll take a break and refuel with some Russian fast food: traditional pancakes, called bliny. And then, stomachs satiated, we are ready to move forward! We'll take the eco-friendly electric trolleybus, with a route along the Moscow Garden Ring. Used mainly by Russian babushkas(grannies) during the day, the trolleybus hits peak hours in the mornings and evenings, when many locals use it going to and from their days. Our first stop will be the Aviator's House, one of Stalin's Seven Sisters, followed by the Ministry of Foreign Affairs — and you'll hear the legends of what has gone on inside the walls. Throughout your Moscow tour, you'll learn curious facts from soviet history while seeing how Russia exists now, 25 years after the USSR.
Local English-speaking guide
Pancake snack and drink
Additional food and drinks
Tickets for public transport
Souvenirs and items of a personal nature
Tips and gratuities for the guide
Additional Info
Confirmation will be received at time of booking
Dress standard: Please wear comfortable shoes for walking. For your Urban Adventure you will be in a small group of a maximum of 12 people
Traveler Reviews
This tour exceeded our expectations. Nikolai (Nick), our tour guide, was very knowledgeable, thorough, and has a great personality. He didn't take shortcuts and really covered everything that was on the agenda in great detail. We saw beautiful metro stations and learned the history behind them, including many of the murals and designs.
We did the tour with Anna her knowledge and understanding of the History surrounding the metro brought the tour alive. Well done Anna!
This tour was amazing!
Anna was a great tour guide. She gave us heaps of interesting information, was very friendly, and very kindly showed us how to get to our next tour.
Amazing beauty and history.
An excellent tour helped by an absolutely amazing guide. Anna gave a great insight into the history of the metro helped by additional material she had prepared.
great tour and guide - thanks again
great will do it again, Miriam ke was very good as a guide she has lived here all here life so knew every interesting detail.a good day
Search for products on our site
Vegas Residency
Blood Red Roses
Accessories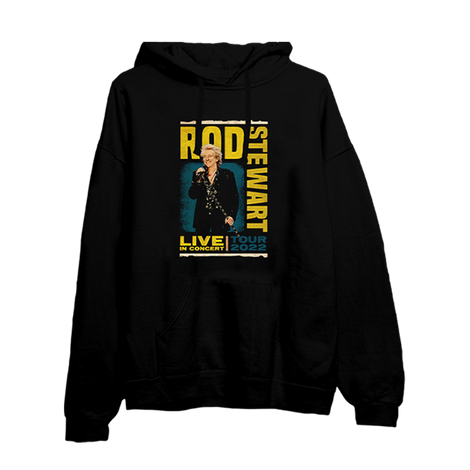 Rod Stewart Live In Concert Hoodie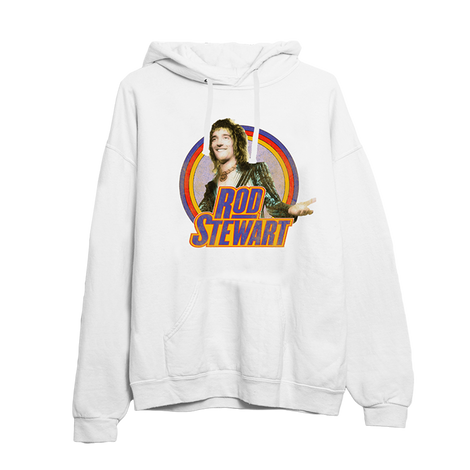 Rod Stewart Retro Rainbow Circle Hoodie
Rod Stewart Retro In Concert 2022 Tour Longsleeve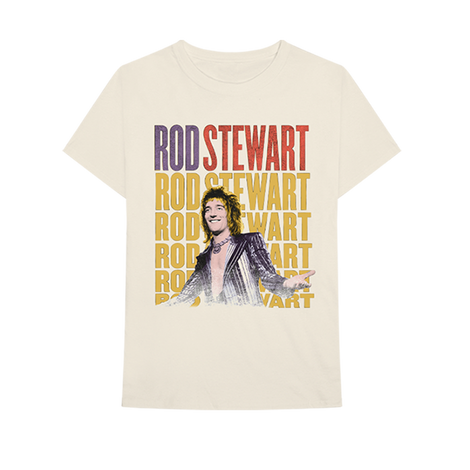 Rod Stewart Repeat Logo Live In Concert T-Shirt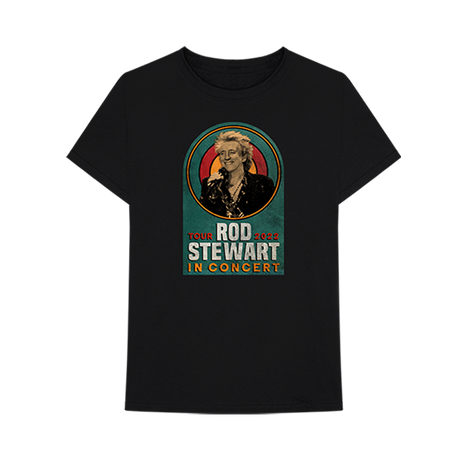 Rod Stewart Retro Target 2022 Tour T-Shirt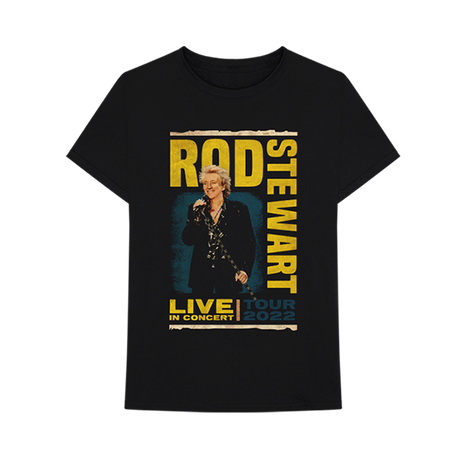 Rod Stewart Live In Concert T-Shirt
Rod Stewart Retro In Concert 2022 Tour Drink Insulator