Europe Verified
Concerts and tour dates, live photos of europe.
Europe merch
Fan Reviews
Fans Also Follow
About europe.
EUROPE Announces 40th-Anniversary European Tour In Fall 2023
Swedish hard rock veterans EUROPE will kick off their 40th-anniversary celebrations with a European tour in the fall. The "Time Capsule" trek will take in 18 concerts across Switzerland, Italy, Germany, Norway, Sweden, France, The Netherlands and the United Kingdom, including two nights at the London Palladium. These anniversary shows will consist of a career-retrospective "evening with" performance featuring all the hits together with deep cuts and fan favorites from all of EUROPE 's 11 studio albums.
Tickets go on sale this Friday, January 27 at 10 a.m. local time.
For ticket information, go to www.europetheband.com . VIP packages will be available at Oslo, Stockholm and all U.K. shows.
Says EUROPE : "Can't wait for this so see you there!"
Tour dates:
Sep 30 - Lausanne, Switzerland - Metropole Oct. 01 - Zurich, Switzerland – Volkshaus Oct. 02 - Milan, Italy - Teatro Degli Arcimboldi Oct. 04 - Stuttgart, Germany – Theaterhaus Oct. 05 - Munich, Germany - Circus Krone Oct. 06 - Berlin, Germany – Admiralspalast Oct. 08 - Oslo, Norway - Opera House Oct. 09 - Stockholm, Sweden – Cirkus Oct. 14 - Paris, France - Salle Pleyel Oct. 15 - Utrecht, Netherlands – TivoliVredenburg Oct. 17 - Cardiff, UK - St. David's Hall Oct. 18 - Glasgow, UK - Royal Concert Hall Oct. 19 - Gateshead, UK - Sage Oct. 21 - Wolverhampton, UK - The Halls Oct. 22 - Salford, UK - The Lowry Oct. 24 - Leicester, UK - De Montfort Hall Oct. 25 - London, UK - The Palladium Oct. 26 - London, UK - The Palladium
In a November 2022 interview with "The Chuck Shute Podcast" , EUROPE guitarist John Norum spoke about the band's plans for the long-awaited follow-up to 2017's "Walk The Earth" album. He said: "We're gonna start working. The plan is to start recording in May. So we are writing right now as we speak; everyone is writing new songs."
Less than two months earlier, EUROPE singer Joey Tempest told the "Behind The Vinyl" podcast that he and his bandmates would start recording their next album in 2023, "together with a documentary we hope [to have] out in the autumn — a EUROPE documentary [and] a box set, hopefully, of all the albums. But definitely a 40th-anniversary tour [for the first EUROPE album]," he said. "We don't feel like we wanna compete too much without a new album, so what we're gonna do is we want to record new music and release one or two [pieces] of new music [in 2023], and then will be the big release the following year [in 2024]. That's at least what we're planning right now. 'Cause there's so much going on next year. And [we want to] focus on the documentary and the 40th-anniversary tour and some other things."
Asked if the box set will contain any previously unreleased material, Joey said: "We haven't gotten that far, because the thing with EUROPE is we don't have that much extra stuff. Some bands have loads. Of course we can [include] live stuff — we can do that — but from the studio, there's not much. We've been boring like that. We come in with 12 songs and we come out with 12 songs. How did that happen? We should have 20 and taken 10 and kept 10. So, whether there's gonna be new songs involved in that, I don't think so. But the box set will a great vinyl box set with all the records, hopefully. Whether we put something else in there, we have to talk about it.
Back in July 2019, Tempest told Finland's Kaaos TV that he and his bandmates don't "write so much on the road". He explained: "We've never been like that. We're a soundcheck band as well. So we always soundcheck. We soundcheck whenever we can. Festivals is more difficult, as you know. But it's possible sometimes — you can go in the morning and do it.
"What happens to us is usually we write for six months when the touring has come to an end on an album," he continued. "So it takes us about four to six months to write, to get everything together, get 75 to 80 percent ready, music and lyrics. Then we go into the studio and then we work fast — record everything live in two weeks. This is how we've done it on 'Bag Of Bones' [2012], 'War Of Kings' [2015] and 'Walk The Earth' . The last three EUROPE albums were recorded fast, because those fast decisions are amazing in the studio — everybody's there; everybody's on fire. That's how those great albums were made in the '70s — on the spot, when that glow and that fire is there."
While stressing the importance of improvisation in the studio, Tempest said that "you should be prepared. You don't wanna waste time in the studio and waste anybody's time. So if you're 75 percent ready, the last bit the producer can help out with or the circumstances, or whatever happens happens in the studio. But we've been so lucky working with Dave Cobb — a great musician and producer and a great guy to just hang with. He's now part of the band. Like he works with RIVAL SONS , he also works with us. He's part of the band when we're in the studio with him. He writes with us. He comes up with great ideas. He sits and plays the songs with us in a circle in the studio before we record it, and then we just slam it down live, three or four takes, and pick the best takes to work on and to finish up. And the nerve is there, the decisions were made right there, and that's how you make great rock records."
"Walk The Earth" was released in October 2017 via Hell & Back Recordings ( Silver Lining Music ). It was recorded at famed Abbey Road Studios in London with the aforementioned Grammy Award -winning producer Dave Cobb ( RIVAL SONS , Shooter Jennings , Jason Isbell , Chris Stapleton ).
Comments Disclaimer And Information
BLABBERMOUTH.NET uses the Facebook Comments plugin to let people comment on content on the site using their Facebook account. The comments reside on Facebook servers and are not stored on BLABBERMOUTH.NET. To comment on a BLABBERMOUTH.NET story or review, you must be logged in to an active personal account on Facebook. Once you're logged in, you will be able to comment. User comments or postings do not reflect the viewpoint of BLABBERMOUTH.NET and BLABBERMOUTH.NET does not endorse, or guarantee the accuracy of, any user comment. To report spam or any abusive, obscene, defamatory, racist, homophobic or threatening comments, or anything that may violate any applicable laws, use the "Report to Facebook" and "Mark as spam" links that appear next to the comments themselves. To do so, click the downward arrow on the top-right corner of the Facebook comment (the arrow is invisible until you roll over it) and select the appropriate action. You can also send an e-mail to blabbermouthinbox(@)gmail.com with pertinent details. BLABBERMOUTH.NET reserves the right to "hide" comments that may be considered offensive, illegal or inappropriate and to "ban" users that violate the site's Terms Of Service. Hidden comments will still appear to the user and to the user's Facebook friends. If a new comment is published from a "banned" user or contains a blacklisted word, this comment will automatically have limited visibility (the "banned" user's comments will only be visible to the user and the user's Facebook friends).
Live streams
Moscow concerts Moscow concerts Moscow concerts See all Moscow concerts ( Change location ) Today · Next 7 days · Next 30 days
Most popular artists worldwide
Trending artists worldwide

Get the app
Moscow concerts
Change location
Popular Artists
Deutsch Português
Popular artists
Europe
On tour: yes
Europe is not playing near you. View all concerts
Moscow, Russian Federation Change location
300,720 fans get concert alerts for this artist.
Join Songkick to track Europe and get concert alerts when they play near you.
Nearest concert to you
E.C. Dahls Arena
Touring outside your city
Be the first to know when they tour near Moscow, Russian Federation
Join 300,720 fans getting concert alerts for this artist
Upcoming concerts (1)
Similar artists with upcoming concerts, tours most with.
Europe (formed in 1979) is a hard rock band from Upplands Väsby, Stockholm. The group were originally named "Force" before changing to Europe.
The group is made up of guitarist John Norum, vocalist Joey Tempest, bass player Peter Olsson and the drummer Tony Reno.
The group rose to fame after the release of their third album called "The Final Countdown" in 1986. It was used on a range of different commercials and sold over three million copies in the US.
The group uses a range of metal/ blues metal genres in their music, "The Final Countdown" was said to be a masterpiece that contributed many different simultaneous styles.
Europe sold over 20 million albums world wide and was considered to be a huge rock band of the 1980s. The band is said to be influenced by Thin Lizzy, Led Zeppelin, KISS and the likes of Black Label Society.
In 2011, Europe headlined the closing ceremonies at the 22nd World Scout Jamboree in Sweden before a huge audience. Later that year they announced their ninth studio album that was produced by Kevin Shirley, it was named "Bag of Bones". The album went on to reach number two on the Swedish Album Chart.
In 2013 the band played at the Sweden Rock Festival, their performance was released on DVD and CD for their 30th Anniversary as a group.
Live reviews
For many, at this point in time, Europe's 'The Final Countdown' will inspire images of GOB from Arrested Development and his flamboyant introduction to his magic show; the truth is, though, that that song has a far wider significance in rock history, having topped the charts in twenty five countries back in 1986. The band themselves, though, would surely take offence at accusations of being one-hit wonders; they've had three platinum records, and continue to be a major commercial force in their native Sweden. After an eleven year lay-off between 1992 and 2003 - the split was amicable - they continue to record and tour today. Time hasn't slowed them down, either, with their live shows continuing to be high-octane, relentlessly energetic affairs; frontman Joey Tempest is irrepressible, acting as a conduit for the crowd's energy whilst the rest of the band perform in front of a veritable mountain of Marshall amps. They've toured the UK regularly since the reunion, with their most recent jaunt just this last April, a co-headlining affair with Foreigner that had them running through the classics as well as a slew of material from 2012's Bag of Bones LP. With a significant fanbase the world over, don't expect Europe to vanish any time soon; not unless they step inside GOB's Aztec Tomb, anyway.
Report as inappropriate

Europe, the Swedish rock group have had a turbulent career ranging from huge international commerciality to an eleven year hiatus. Now back firmly in the world of recording and touring, they continue to travel the globe and demonstrate their reputation as one of Sweden's most successful rock bands. Away from the obviously international hit 'The Final Countdown' the band has enjoyed three platinum selling albums and a string of lesser known hit singles such as 'Rock The Night' and 'Superstitious'.
Performing a short but concise set to the crowd gathered in Wolverhampton's Civic Hall, Europe behave as a classic rock ensemble; very little stage decoration, moody fluorescent lighting and a lot of swagger from frontman Joey Tempest. A more acquired taste in the UK, the crowd still cheered enthusiastically at a great rendition of 'Superstitious' and a drawn out instrumental version of 'Carrie'.
It would be fair to say that the audience were all waiting for that one classic track, 'The Final Countdown' which closed the show. It may be this song that the crowd would be singing long into the night, but Europe easily proved themselves as a worthy rock band as opposed to a one hit wonder.
The stage was impressive as were the band. Sounding like they had just released their first album, Europe rocked through the entire concert. No support act and a show so awesome it needed an intermission, we rocked, sang and danced with Joe and the boys through all the old hits and the best of the new. The energy of the guys was astounding, each having their own moment to shine. The drum solo was a stand out. It was a well crafted set list, with the big anthems and softer ballads, blended to remind us that Europe has been part of the soundtrack of our lives. A concert that left us grinning and singing on the night and for days afterwards.
always a pleasure to see this guys in action! as a very old fan form the 80's, i loved the band from the beginning...so much fun and some tears too...very emocional and the set list was amazing too. tunes from every period of their career, from the oldest to new ones, of course focusing on the last álbum, War Of Kings. the sound of the venue was amazing, with a stage lights doing a very special show too.

Viking Radio 192 broadcasts 7 days a week starting in June 2016 on 558 meters Medium wave for a special World Music show. If you are a new band or group looking to get your music Onair live across London reaching over 100,000 listeners and Southern England then Contact us today.
or tel 0844-357-4720 all calls charged at local rate

Excellent band. Great energy playing as if they were only new on the scene.
2 negatives.... Too many new songs and not enough hits and also no encore. Everyone wanted more but as it was a Co headlining tour they only did 70 minutes.
joey tempest is an amazing front man and this bunch of musicians deserve a lot of credit for their live performances.

Love this band, have been to every gig since 1989 except one where I was ill. Europe have great songs and the new album War of Kings is brilliant, they are entertaining Joey is funny and makes a great frontman and the band as a whole are great musicians. Would highly recommend them as a fantastic live band.

Excellent performance! The band looked really good and they enjoyed the show, especially Joey.
They performed the last album and the Final Countdown entirely according to the schedule.
The sound was really good and the two video walls were projecting scenes from the 80s. Really cool!

Awesome as always.. just wish house of blues told people about the reserved seating.. they led everyone to believe it was standing room only. hated the fact i had to drive downtown chicago.. it was the worst experience ever... but worth using uber the 2nd time downtown to see them.

Write in germany
Hallo ich mag die Jungs weil ich ihre Musik liebe und schätze bin ein Fan seid final Countdown raus kam ich mag es auch das sie familiär sind witzig und spritzig sind die Jungs sind fast genau so wie wir ostfriesen lach so euch noch ein schönes Wochenende

Photos (21)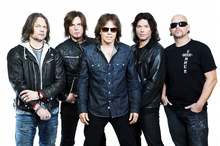 Posters (74)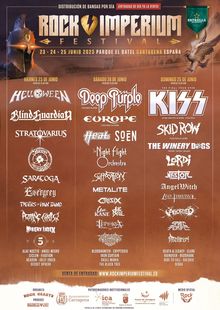 Past concerts
London Palladium
View all past concerts
Europe tour dates and tickets 2023-2024 near you
Want to see Europe in concert? Find information on all of Europe's upcoming concerts, tour dates and ticket information for 2023-2024.
Europe is not due to play near your location currently - but they are scheduled to play 1 concert across 1 country in 2023-2024. View all concerts.
Next concert:
Last concert near you:
Popularity ranking:
Patti Smith (1148)
Europe (1149)
Tee Grizzley (1150)
Concerts played in 2023:
Touring history
Most played:
Stockholm (26)
London (22)
Manchester (12)
Gothenburg (12)
Appears most with:
Whitesnake (35)
Foreigner (28)
Black Star Riders (26)
Gotthard (18)
Mustasch (15)
Distance travelled:
Similar artists

Most popular charts
Tourbox for artists
API information
Brand guidelines
Community guidelines
Terms of use
Privacy policy
Cookies Settings
Ad & cookies policy
Get your tour dates seen everywhere.
But we really hope you love us.
Over three decades and dozens of millions albums sold, Joey Tempest (vocals), John Norum (guitars), Mic Michaeli (keyboards), John Leven (bass) and Ian Haugland (drums) as hardworking as ever, annually performing concerts worldwide and producing albums that are critically acclaimed by fans and the music industry alike.
It all started in a small suburb outside of Stockholm, Sweden. Joey and John met and formed the band Force. They both were into British rock bands like Thin Lizzy and UFO. Led Zeppelin and Deep Purple also made an immense impact on these teenagers. They recorded their first demos when they were only 16 and 17 years old. Record companies turned them down, saying "the guitars were too loud and their hair was too long′. But armed with the new name Europe they proved everybody wrong. They won a rock band competition and the first prize was a recording contract. When "Europe" was released in 1983, kids in Sweden and Japan really identified with their music.
The second album ′Wings of Tomorrow′ gained attention from all over the world. Notably from Epic Records, New York (now Sony Music) who got interested and signed a five album million dollar contract.
When it was time to release their third album ′The Final Countdown′, they had Journey—producer Kevin Elson onboard and a major American label behind them. Touring the UK, US and the rest of the world had always been the boys dream. They had put in the dog years and it was time for the big success. ′The Final Countdown′ sold 7 million records worldwide and the single was number one in over 25 countries and still is a big anthem all over the world until today. The album spent 70 weeks on the Billboard Charts and had four Top 40 singles. Europe had made it.
They were constantly on the road all over the world but eventually found time to hook up with producer Ron Nevison (UFO, Led Zeppelin) to record their 4th album ′Out Of This World′. With the new hit ′Superstitious′ on the airwaves, they embarked on another 2 year long world tour including an arena tour in the US as special guests to their friends in Def Leppard on their majestic Hysteria tour.
In 1990 they relocated to Los Angeles to record their 5th album, ′Prisoners In Paradise′, followed by yet another extensive world tour. By then the band had constantly been recording and touring for 10 years and felt it was time for a break.
2004 the band returned with the powerful ′Start From The Dark′. The plan was to think long-term and slowly build up a relationship with fans and the music world again. The album caused controversy with raw, heavy detuned songs, but proved to be a great platform to build on.
2006 they recorded ′Secret Society′ — a more heavy and alternative rock album.
According to the band it was their best album cover to date, designed and executed by the legendary Storm Thorgeson (Hypgnosis). With this album, the British rock press started to take the band serious. The band continued to tour worldwide but now started to get invited to play the UK on a regular basis, with steadily increasing concert attendees.
One of their most successful records since returning to the scene was released in 2009: ′Last Look At Eden′. With the majestic title track and the ballad ′New Love In Town′, Europe broadened their fan base even more to become one of the most successful bands in their genre and returned to the pole position of the official album charts in their home country.
At the end of April 2012, the 9th Europe—album, ′Bag Of Bones′, recorded at Atlantis Studios in Stockholm, was released worldwide. Spawning the singles/videos ′Not Supposed To Sing The Blues′ and ′Firebox′, The Kevin Shirley produced record saw the band embark on yet a new adventure with a more down to earth , soulful and bluesy feel, much appreciated in the classics rock and blues camps.
With continued touring and an ever growing fan base, Europe entered the brand new PanGaia Studios in Stockholm (the first band to ever to record there) to record ′War of Kings′. In keeping with the vibe of the previous two releases and in hopes to take their newfound creativity to even higher levels, the band chose American producer Dave Cobb who had done such an amazing job on recent releases by Rival Sons.
Joey adds "And after hearing Dave Cobb amazing production for Rival Sons we simply had to work with him!" And the result is an immense album that corners everything this band is about in 2015 — a huge ′classic′ sound that encompasses the bands talent and draws from all the classic bands and influences from the 70′s, with a vital current sound! ′War of Kings′ the album, featuring the title track as first single (released February 2nd) was unleashed on the public the day the WOK World tour starts — March 2nd 2015, with the band playing Dublin Ireland for the first time in 25 years.
Joey Tempest: "Hey! We took the long road! But we wanted to re—establish Europe the proper way. It′s taken 10 years and countless tours since the re-start but we′re finally getting there and we've done it our way!
For the first time in over 10 years the band played two concert tours in the USA within just over a year, including a headline appearance at the M3 festival in Maryland.
2016 found the band marking a milestone in their career, the 30th anniversary of their landmark album, The Final Countdown. To celebrate this, the band staged a series of special shows throughout Europe where they first performed the entire War of Kings album followed by the entire Final Countdown album. Their sold out show at London's famous Roundhouse was documented for a DVD release in early 2017.
The Autumn of 2017 saw Europe release their 11th studio album "Walk The Earth" on the 20th October. The album featured original artwork by famed Los Angeles artist Mike Sportes of Filth Mart.
From the anthemic sound of the opening track "Walk The Earth" – to the heavy vibe that is "Haze", from the instant melody of "Election Day" to the lyrical content of "Kingdom United", "Walk The Earth" is the album that should see Europe rightly acclaimed as a band at the height of their powers. The wonderful melodies and depth of Joey Tempest's vocals along with a powerhouse rhythm section and the guitar playing of John Norum, one of the great underrated guitarists. Norum's guitar playing shines across the record. This is an album that is big in its scope and sound. Much like previous album "War Of Kings", "Walk The Earth" is an album that has instant appeal but is also an album that needs to be lived with, in order to uncover it's depth. The album was recorded at famed Abbey Road Studios in London, once again with Grammy winning producer Dave Cobb (Rival Sons, Shooter Jennings, Jason Isbell, Chris Stapleton). The band won a Swedish Grammi for Walk The Earth in 2018, the band's first such award.
2018 and 2019 saw the band continue to "Tour The Earth" with trip back to Japan for three concerts at the famous Club Citta in Kawasaki.
As we all know 2020 saw the global pandemic and the concert industry shut down. The band kept busy writing material and filming special lockdown videos for social media and other outlets.
2022 saw the band back in full force starting with an arena tour of UK with Whitesnake and Foreigner and then continuing into European territories with Whitesnake and numerous festival headline appearances. In December 2022 the band headlined three sold out arena shows in Chile, Brazil & Argentina respectively.
To top it all off the band were presented with a special YouTube award for ONE BILLION views of the 1986 smash "The Final Countdown" – the first Swedish band ever to hit that number with a single song.
2023 sees the 40th anniversary of the bands self-titled debut album and in January the band announced an 18 date tour of Europe with a special 'Evening With' performance in September / October, finishing with two concerts at the iconic London Palladium!
… 40 years on and no sign of slowing down!
Bruce Springsteen and the E Street Band Add 22 European Stadium Shows to 2024 Trek
The rock legend's peptic ulcer disease has pushed all of the band's 2023 dates to next year.
By Gil Kaufman
Gil Kaufman
Share this article on Facebook
Share this article on Twitter
Share this article on Flipboard
Share this article on Pinit
+ additional share options added
Share this article on Reddit
Share this article on Linkedin
Share this article on Whatsapp
Share this article on Email
Print this article
Share this article on Comment
Share this article on Tumblr
As Bruce Springsteen continues his recovery from a bout of peptic ulcer disease, the rock icon and the E Street Band announced the dates for a 22-dates European stadium run in spring/summer 2024 on Tuesday morning (Oct. 31).
What Is a Peptic Ulcer Disease?: Doctor Explains Condition Grounding Bruce Springsteen Tour
Earlier this month, Springsteen and the E Street Band announced the new dates for their postponed 2023 tour , pushing the shows to early 2024 to give the 74-year-old Rock and Roll Hall of Famer time to recover from the stomach issue that has kept him off the road. The U.S. dates of the tour will now pick up again on March 19 at the Footprint Center in Phoenix and keep them on the road through a Sept. 13 show at Oriole Park at Camden Yards in Baltimore.
Check out the dates for the E Street Band's 2024 European tour below.
May 5 – Cardiff, Wales @ Principality Stadium (On-sale: Nov. 3 at 10am*)
May 9 – Belfast, Northern Ireland @ Boucher Road (On-sale: Nov. 6 at 8am*)
May 12 – Kilkenny, Ireland @ Nowlan Park (On-sale: Nov. 6 at 8am*)
May 16 – Cork, Ireland @ Páirc Uí Chaoimh (On-sale: Nov. 6 at 8am*)
May 19 – Dublin, Ireland @ Croke Park (On-sale: Nov. 6 at 8am*)
May 22 – Sunderland, England @ Stadium of Light (On-sale Nov. 3 at 10am*)
May 25 – Marseille, France @ Orange Vélodrome (On-sale Nov. 7 at 10am*)
May 28 – Prague, Czech Republic @ Airport Letnany (On-sale Nov. 3 at 10am*)
June 1 – Milan, Italy @ San Siro Stadium (On-sale Nov. 6 at 12pm*)
June 3 – Milan, Italy @ San Siro Stadium (On-sale Nov. 6 at 12pm*)
June 12 – Madrid, Spain @ Cívitas Metropolitano (On-sale Nov. 7 at 10am*)
June 14 – Madrid, Spain @ Cívitas Metropolitano (On-sale Nov. 7 at 10am*)
June 20 – Barcelona, Spain @ Estadi Olímpic (On-sale Nov. 14 at 10am*)
June 27 – Nijmegen, Netherlands @ Goffertpark (On-sale Nov. 3 at 9am*)
July 5 – Hannover, Germany @ Heinz von Heiden Arena (On-sale Nov. 8 at 10am*)
July 9 – Odense, Denmark @ Dyrskuepladsen (On-sale Nov. 2 at 10am*)
July 12 – Helsinki, Finland @ Olympic Stadium (On-sale Nov. 6 at 11am*)
July 15 – Stockholm, Sweden @ Friends Arena (On-sale Nov. 3 at 10am*)
July 18 – Stockholm, Sweden @ Friends Arena (On-sale Nov. 3 at 10am*)
July 21 – Bergen, Norway @ Dokken (On-sale Nov. 6 at 10am*)
July 25 – London, England @ Wembley Stadium connected by EE (On-sale Nov. 3 at 10am*)
*All on-sale times are local time
Get weekly rundowns straight to your inbox
Want to know what everyone in the music business is talking about?
Get in the know on.
Billboard is a part of Penske Media Corporation. © 2023 Billboard Media, LLC. All Rights Reserved.
optional screen reader
Charts expand charts menu.
Billboard Hot 100™
Billboard 200™
Hits Of The World™
TikTok Billboard Top 50
Song Breaker
Year-End Charts
Decade-End Charts
Music Expand music menu
Culture Expand culture menu
Media expand media menu, business expand business menu.
Business News
Record Labels
View All Pro
Pro Tools Expand pro-tools menu
Songwriters & Producers
Artist Index
Billboard Español Expand billboard-espanol menu
Cultura y Entretenimiento
Honda Music Expand honda-music menu
News & Reviews
Tours & Tickets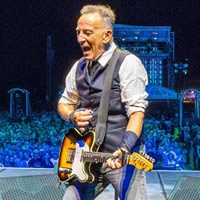 Related Tags
Europe set to tour, release new music and unveil documentary in 2023.
The upcoming tour will celebrate the fortieth anniversary of their debut album.
Image: Europe/Facebook
Want more Guitar.com breaking news as it happens? Follow us on Telegram.
Joey Tempest has revealed that 2023 will be a busy year for Europe, with the band set to release a host of new material and undergo a worldwide anniversary tour.
READ MORE: Guns N' Roses Release Live Video For You Could Be Mine From 1991 Show At The Ritz Theatre
Speaking as part of the Behind The Vinyl podcast, frontman Joey Tempest has stated that Europe fans can expect to see new music from the band next year, as well as a brand new documentary.
"What we're gonna do is we're gonna start recording next year, together with a documentary we hope [to have] out in the autumn," he explains during the interview. "A Europe documentary [as well as] a box set, hopefully, of all the albums."
In the discussion, the vocalist also confirmed that the band has also planned an upcoming tour – designed to celebrate forty years of their first album.
"Definitely, a fortieth-anniversary tour [is already in the works]. We want to record and release one or two [pieces] of new music next year, and then there will be a big release the following year… There's so much going on next year, [but we want to] focus on the documentary and the fortieth-anniversary tour."
Although details on the upcoming tour and new music remain sparse, the frontman did confirm that the upcoming box set is going to be a collection of the band's entire discography, and is unlikely to contain any previously-unheard material.
"The thing with Europe is we don't have that much extra stuff. Some bands have loads. Of course, we can [include] live stuff… but from the studio, there's not much," he explains. "We've been boring like that. We come in with twelve songs and we come out with twelve songs… so, whether there's gonna be new songs involved in that, I don't think so."
Find the full interview with Joey Tempest on the Behind The Vinyl podcast.
Trending Now
Fender highway series dreadnought: another bold new step for fender guitar design, "if you're in a band you should always be in your favorite band" hotline tnt on bringing shoegaze to a new generation, a brief history of jackson guitars, guitar on film: halloween special – the story of slumber party massacre ii's drill bit guitar, guitar.com originals.
My Guitars & Me
We chat with artists globally about their favorite guitars and the stories they hold.
Latest: S1 E2 Jared James Nichols
Guitar Shopping
We take the world's most exciting guitarists to our favourite guitar stores for a bit of retail therapy…
Latest: S1 E3 Christone 'Kingfish' Ingram
All you need to know about essential guitar gear in 60s - no filler, just the important stuff.
Latest: Crazy Tube Circuits Sidekick Jr
Stay Tuned...
More Guitar.com Originals coming soon - subscribe to always be in the know!
or continue with
MyRockShows - find concerts and tickets worldwide.
Subscribe and follow your favourite bands to ensure you don't miss their shows in your city.
Join our community of like-minded people who share your passion for music!
Concerts and tour dates
Join us and we'll keep you informed of any updates. If the tour dates of Europe are not right, please contact us and we'll update our database.
© MyRockShows 2017-2023
Sign up for MyRockShows, subscribe to your favorite artists and bands and get notified for updates you need.
or log in with social networks
Europe announce 40th anniversary UK tour for October 2023
Including two nights at London Palladium
Swedish rock icons Europe have announced a 40th anniversary UK tour for this autumn.
The UK leg of The Time Capsule Tour opens at Cardiff St David's Hall on Tuesday 17th October and visits Glasgow, Gateshead, Wolverhampton, Salford and Leicester before culminating with two nights at London's world-famous Palladium.
The dates are part of a larger European tour that also visits Switzerland, Italy, Germany, Norway, Sweden, France and The Netherlands.
Europe's anniversary shows will consist of a career retrospective "evening with" performance featuring all the hits together with deep cuts and fan favorites from all of their 11 studio albums.
Europe UK tour tickets:
Tickets to Europe's October 2023 UK tour go on sale from Planet Rock Tickets at 10am on Friday 27th January.
Europe singer Joey Tempest enthuses: "Thanks to you guys out there - we are honoured to still be here today, making records and touring the world.
"40 years ago we had that dream and here we are 11 albums later. We look forward to seeing you all in September and October for this very special tour!"
Since their inception, Europe have sold more than 10 million albums worldwide and their last studio record 'Walk the Earth' was released in 2017.
Their ubiquitous 1986 smash hit 'The Final Countdown' hit Number 1 in 25 countries and last year Europe received an award from YouTube in 2022 for becoming the first Swedish band ever to receive a BILLION views for any one song. A feat not even achieved by ABBA .
Europe are Joey Tempest (lead vocals), John Norum (guitars), John Leven (bass), Mic Michaeli (keyboards) and Ian Haugland (drums).
Europe's UK tour dates:
OCTOBER 2023
Cardiff St David's Hall – Tue 17th
Glasgow Royal Concert Hall – Wed 18th
Gateshead The Sage – Thu 19th
Wolverhampton The Halls – Sat 21st
Salford The Lowry – Sun 22nd
Leicester de Montfort Hall – Tue 24th
London The Palladium – Wed 25th
London The Palladium – Thu 26th
Buy Europe tickets
The real names of famous rock stars, including joey tempest:, cozy powell's real name: colin trevor flooks, alex lifeson's real name: alexandar živojinović.
'Lifeson' is a semi-literal English translation of the Yugoslavian surname Živojinović, which means 'son of life'
Ginger Baker's real name: Peter Edward Baker
John 5's real name: john william lowery, yngwie malmsteen's real name: lars johann yngwie lannerback, rudy sarzo's real name: rodolfo maximiliano sarzo lavieille grande ruiz payret y chaumont, eric carr's real name: paul charles caravello, vinnie vincent's real name: vincent john cusano, tina turner's real name: anna mae bullock, king diamond's real name: kim bendix petersen, joey tempest's real name: rolf magnus joakim larsson, michael monroe's real name: matti antero kristian fagerholm, mikkey dee's real name: micael kiriakos delaoglou, jonathan cain's real name: jonathan leonard friga, nikki sixx's real name: frank ferrano, steven adler's real name: michael coletti, axl rose's real name: william bruce rose, bon scott's real name: ronald belford scott, fish's real name: derek william dick, eddie vedder's real name: edward louis severson iii, peter criss' real name: george peter john criscuola, freddie mercury's real name: farrokh bulsara, flea's real name: michael peter balzary, perry farrell's real name: perry bernstein, geddy lee's real name: gary lee weinrib, mick mars' real name: robert deal, tré cool's real name: frank edwin wright iii, courtney love's real name: courtney michelle harrison, pat smear's real name: georg albert ruthenberg, gene simmons' real name: chaim klein witz, spike's real name: jonathan gray, iggy pop's real name: james newell osterberg, jr., alice cooper's real name: vincent damon furnier, slash's real name: saul hudson, mike dirnt's real name: michael ryan pritchard, ronnie james dio's real name: ronald james padavona, brody dalle's real name: bree joanna alice robinson, skin's real name: deborah anne dyer, nicky wire's real name: nicholas jones, amy lee's real name: amy lynn hartzler, bill wyman's real name: william perks, izzy stradlin's real name: jeffrey isbell, paul stanley's real name: stanley eisen, vince neil's real name: vincent neil wharton, duff mckagan's real name: michael mckagan, jack black's real name: thomas jacob black, lemmy's real name: ian fraser kilmister, john paul jones' real name: john baldwin, joan jett's real name: joan larkin, eric clapton's real name: eric patrick clapp, siouxsie sioux's real name: susan janet ballion, rachel bolan's real name: james richard southworth, david bowie's real name: david robert hayward stenton jones, little richard's real name: richard wayne penniman, sid vicious' real name: john simon ritchie, ace frehley's real name: paul daniel frehley, lou reed's real name: louis firbank, joe strummer's real name: john graham mellor, marc bolan's real name: mark feld, the edge's real name: david howell evans, meat loaf's real name: marvin lee aday, steven tyler's real name: steven victor tallarico, ozzy osbourne's real name: john michael osbourne, jon bon jovi's real name: john francis bongiovi, joey belladonna's real name: joseph bellardini, jack white's real name: john anthony gillis, bono's real name: paul david hewson, sting's real name: gordon sumner, billy idol's real name: william michael albert broad, geezer butler's real name: terence butler, pat benatar's real name: patricia mae giraldo, bo diddley's real name: ellas mcdaniel, muddy waters' real name: mckinley morganfield, stevie nicks' real name: stephanie lynn nicks, doro's real name: dorothee pesch, sebastian bach's real name: sebastian philip bierk, joe perry's real name: joseph pereira, jimi hendrix's real name: james marshall hendrix (born johnny allen hendrix), zakk wylde's real name: jeffrey phillip wielandt, maynard james keenan's real name: james herbert keenan, blaze bayley's real name: bayley alexander cooke, biff byford's real name: peter rodney byford, m. shadows' real name: matthew charles sanders, syd barrett's real name: roger keith barrett, chris jericho's real name: christopher keith irvine, ginger wildheart's real name: david leslie walls, paul di'anno's real name: paul andrews, phil x's real name: theofilos xenidis, peter green's real name: peter allen greenbaum, nicko mcbrain's real name: michael henry mcbrain, noddy holder's real name: neville john holder, steel panther's real names.
Michael Starr: Ralph Michael Saenz, Satchel: Russell John Parrish, Stix Zadinia: Darren Leader, Spyder: Joe Lester.
Lexxi Foxx's real name: Travis Haley
Jet black's real name: brian john duffy, buddy holly's real name: charles hardin holley, elvis costello's real name: declan patrick mcmanus, rikki rockett's real name: richard allan ream, blackie lawless' real name: steven edward duren, maxim's real name: keith andrew palmer.
Listen to Planet Rock on DAB nationwide, on our free app, online, via your smart speaker ("Play Planet Rock") and on Freesat, Sky, and Virgin Media TV.
Europe Tour Dates
Europe is a Swedish rock band formed in Upplands Väsby, Sweden in 1979, by frontman Joey Tempest, guitarist John Norum, bassist Peter Olsson, and more...
Follow Europe on Ents24 to receive updates on any new tour dates the moment they are announced...
Be the first to know about new tour dates
Alerts are free and always will be
We hate spam and will never share your email address with anyone else
More than a million fans already rely on Ents24 to follow their favourite artists and venues
Past Events
Here are the most recent UK tour dates we had listed for Europe. Were you there?
Oct 26 Thu London Palladium Europe
Oct 25 Wed London Palladium Europe
Oct 24 Tue Leicester, De Montfort Hall Europe
Oct 22 Sun Salford, The Lowry Europe
Oct 21 Sat Wolverhampton, The Civic at The Halls Europe
Oct 19 Thu Gateshead, The Glasshouse International Centre for Music Europe
Oct 18 Wed Glasgow, Royal Concert Hall Europe
2022 Jul 29 Jul 31 2022 Ebbw Vale, Hafod-y-Dafal Farm Steelhouse Festival 2022 Ace Frehley, Europe, Inglorious, Orange Goblin, Diamond Head…
May 25 2022 Utilita Arena Cardiff Whitesnake, Foreigner Europe
May 22 2022 Utilita Arena Birmingham Whitesnake, Foreigner Europe
Fans who like Europe also like
Most awaited European concert tours happening in 2023
By: Author Adam
Posted on Last updated: 31 August 2023
Home » Music » Most awaited European concert tours happening in 2023
If Rolling Stones and Garth Brooks had the most successful music tours in 2021, this year, we've got even more exciting names that will perform amazing shows. But other approaching tours are expected to occur around Europe in places where the whole world will gather.
If you want to get tickets and ensure your place on these tours, purchasing them early is best. At the same, ensuring you've got accommodation and learning how to get around these cities is essential, especially if you're coming from the US, Asia or other areas. If you're into a particular artist, you can follow their socials and get early access to some of their concerts' locations at a lower price.
Let's get into it!
Coldplay is one of the most known rock alternative bands around the world, most famous for songs such as Speed of Sound, Clocks or Viva la Vida. The London-based group was rewarded with multiple Grammys, and people compare its style with Radiohead and Oasis.
In 2023, Coldplay is doing a worldwide tour around Europe, the USA and Latin America. The concerts will start on the 17th of May in Portugal and will end on the 1st of October in the United States. The American locations are pretty near to each other, so if you're coming from Boston, you might need to leave your car at the Boston Logan airport parking .
Here are the European countries where Coldplay will sing:
Portugal (17-21 May)
Spain (24-28 May)
United Kingdom (31st May-7th June)
Italy (21-29 June)
Switzerland (1st and 2nd of July)
Denmark (5th and 6th of July)
Sweden (8-12 July)
Netherlands (15-19 July)
Metallica is one of the oldest rock bands in the world since it was founded in 1981. With multiple hits and impressive songs, Enter Sandman got to the top of the " 500 Greatest Songs of all Time ", while Nothing Else Matters entered the Billboard 200 as number one shortly after its release.
The 2023 Metallica world tour will primarily take place around Europe, but locations such as the US, Canada and Mexico are also on the list. The closest date to seeing Metallica is on the 13th of April in the Netherlands , but here are some other countries where you can find them:
France (17-19 May)
Germany (26-28 May)
United Kingdom (the 8th of June)
Finland (7-9 June 2024)
Poland (5-7 June 2024)
Spain (12-14 July 2024)
Mexico (20-29 September 2024)
The closest date to see Metallica in the US is on the fourth and sixth of August in East Rutherford. The nearest airport is in Boston, where you can get Logan airport parking in case you want to leave your car somewhere safe.
Depeche Mode
Depeche Mode is yet another old but gold band founded in 1980 that mainly focuses on post-punk, synthpop and industrial rock. The group originated from the UK and is currently on the list of "50 Bands that changed the world" and "100 Greatest Artists of All Time".
Regarding the tour, Depeche Mode will get across the whole world, so you don't have to worry about missing them. Most Big European cities were chosen as concert locations, while Canada, the US and Mexico are also on the list. Here's where to get your ticket:
Netherlands (16-18 May)
Belgium (the 29th of May)
Germany (4-6 June)
Spain (the 8th of June)
France (22-24 June)
Romania (26th July)
Poland (2-4 August)
Bruce Springsteen
The American singer and songwriter Bruce Springsteen is known for his long-lasting and energetic concerts as well as impressive lyrics. Many of his singles reached the top 10 of the Billboard Hot 10, and almost all his albums were successful during his career.
His concert tour is not that expanded since, besides the US, Canada, Ireland and the UK, only a few European locations are set to be the locations for his concerts, like:
France (13-15 May)
Netherlands (25 and 27 May and the 11th of June)
Denmark (11-13 July)
Germany (the 21st of June and 15 and 23 July)
Austria (the 18th of July)
You can buy the tickets directly from his website, but some might need to be searched for on other third-party ticket vendors. Springsteen stated that he's excited to see his "great and loyal fans" as he always valued the public.
Hans Zimmer
Hans Zimmer is famous for his unique soundtrack contribution to the most known movies and adaptations. He's the one who composed music for The Lion King, Dune and The Last Samurai . Hans reached the list of Top 100 Living Geniuses.
In 2023, Hans Zimmer will be present mostly around Europe in the following cities:
Germany (the 23rd of April, the 9th of June)
Belgium (the 25th of April and the 22nd of June)
Italy (1-3 May)
France (6-9 May and 23-25 June)
Portugal (the 13th of May)
Spain (11-16 May)
Switzerland (22-23 May)
Poland (the 30th of May)
Czech Republic (the 2nd of June)
Austria (the 3rd of June)
Hungary (the 5th of June)
Slovakia (the 6th of June)
UK (14-16 June)
Ireland (the 18th of June)
How to prepare for traveling to Europe
If you're outside the European Union, you might need to get your visa in check and analyze the price exchanges. While some European countries are relatively affordable, some leverage expensive accommodation and food, such as Austria, for example. At the same time, getting an adaptor and power strip might come in handy, as European adaptors are different from American ones.
What's best in Europe is that you can get everywhere with cheap public transportation . Trains, buses and trams are everywhere so you won't have to pay for taxis. The locals are usually welcoming, but it would be best to respect their culture and not be loud around cities. However, if you want to party before or after concerts, know that European bars and clubs are like no other!
Bottom line
This year is full of exceptional worldwide tours by excellent singers and bands. Regardless of the genre you listen to, the artists above are ageless and a staple in the music industry, so we recommend getting your tickets as soon as possible.
Booking agents are the lifeblood of the touring world. They set up dates, tours, shows, and festivals for bands. They have established conacts in cities all over that make the process of booking far easier than doing it on your own. We've found the best booking agents and agencies in Europe to help guide your band through your next tour.
Genre-Rock/Indie/Alternative
13 Artists are a leading booking agency located in the UK. They have over 100 acts on their roster. Genre is alternative, indie, rock, singer-songwriter
International Talent Booking
International Talent Booking is an music international booking agency in England that specializes in booking gigs for all styles of bands in Europe. They currently represent over 300 bands from Europe, Canada and the US.
William Morris Agency
William Morris Agency is a music booking agency with 6 locations specializes in booking gigs for all styles of bands on a national basis and in Europe. They currently represent over 1000 bands.
AMS Bookings Asia
AMS Bookings is an Amsterdam-based tourbooking agency which specializes in planning tours throughout Asia and Europe. AMS also seeks to represent domestic talent within Asia, and has focused on curating talented artist rosters in Thailand and China.
Free Trade Agency
London talent agency, Free Trade, works closely with international indie, alternative and rock acts in providing tour set-up for their European bout. With an extensive roster of impressive acs, Free Trade has the resources and credibility to cater your tour needs.
TOUTPARTOUT
Located in Belgium, Toutpartout is a European booking agency that focuses on being independent and offering a variety fair services in assiting talented artists in booking dates acroos the EU.
World Entertainment Talent Agency
A large international booking agency, World Entertainment works with performers of all kinds acorss all genres to book dates mostly in Asia, but Europe, North America and The Middle East as well.
Genre-Metal/Punk/Ska
Metal music bookings.
As their name describes, London agency, Metal Music Bookings specializes in hardcore, hard rock and punk bands as they travel across Europe, Asia, Central and South America. Metal Music is internationally recognized for supportng and setting up large multi-national tours with great detail.
Crucial Talent
Location: Cheltenham, Specializing in punk, Crucial Talent is a booking agent based in the United Kingdom that has been operating as an independent outfit for rock artists since 2005. They currently represent about 25 bands.
Doomstar Booking Agency
Based in the Netherlands, Doomstar Booking Agency has a roster exceding 40 international hardcore and punk bands, in which they provide tour services across Europe.
Roadmaster Booking Agency
Roadmaster Booking works towards catering every aspect of a band's European tour. Offering an extensive list of resources, Roadmaster makes touring across Europe as easy as possible with their strudy relationships with venues and other touring necessities across the continent.
M.A.D. Tour Booking
M.A.D. Tour Booking is a booking agency based in Europe (Germany) that specializes in booking Hardcore, Metal and Punk Bands. The have 100 plus bands on their roster and impressive talent they represent.
Hell Yeah Bookings
Hell Yeah Bookings has long promoted the local punk scene in Amsterdam, but also works to book international punk and hard rock bands in the undeground scene of Amsterdam.
Muttis Booking
Location: Berlin, With a long list of artists to their name, Berlin, Germany booking agent, Muttis, works to promote punk, ska, and rock tours across Germany and Europe.
Destiny Tourbooking
Since 1983, Berlin, Germany booking agency, Destiny Tourbooking, has focused greatly on building up the interest in hard rock and punk in their native Berlin, but across Europe as well. The currently boast a roster of nearly 50 bands.
Genre-Electronic
Primary talent.
Headquartered in London, Primary Talent is a European booking agency that specializes in setting up dates across Europe for DJs, hip-hop, rap, electronic and other contemporary pop genre artists.
Genre-Country/Americana
Genre-blues/jazz/world, boa viagem music.
Boa Viagem is an international tourbooking and music promoting company with headquarters in Paris, France, and Buenos Aires, Argentina. They specialize in bringing Latin American music to communities all around the world, and have worked with artists from all over South and Central America.
Genre-Hip Hop, R&B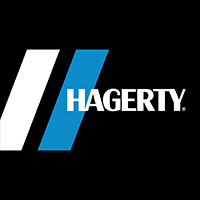 Hagerty Media
Paul McCartney and Wings' 1972 European tour bus is a psychedelic wonder
Posted: October 24, 2023 | Last updated: October 24, 2023
The post Paul McCartney and Wings' 1972 European tour bus is a psychedelic wonder appeared first on Hagerty UK .
More for You
Ukrainian President Volodymyr Zelenskyy rebuffs Donald Trump, says he can't 'manage' war with Russia
Biden's latest attack on rural America is a grizzly one
Toyota's $10,000 Future Pickup Truck Is Basic Transportation Perfection
COVID US Map Shows States Where Cases Are Highest in Latest Week
The US media's moral blindness over Hamas is showing, and it isn't pretty
My wife received a $1 million payout from her employer when she retired. Am I entitled to 50% of that if we divorce?
Lio by Mark Tatulli
On GPS: Bill Maher: 'These kids aren't even interested in learning'
Ex-law enforcement officials warn Biden's menthol cigarette ban could 'create a vacuum' for Mexican cartels
List of Democrats Who Want Biden To Drop Out of Race
Trump testifies his Trump Tower triplex was overvalued: 'When you add the roof, you're not that far off'
Letters to the Editor: Why no takers for Colin Kapernick? NFL owners have good reasons
Lead singer of indie band dies suddenly aged 26
Hear what Queen Rania of Jordan said about Hamas and the 'root cause' of the conflict
Multiple brands of dog food recalled as FDA warns of salmonella risks
Russian Official Issues Nuclear Weapons Warning After Historic Achievement
Johnson embraces deficit fight, setting up battle over Medicare, Social Security
Foreign Firms Pull Billions in Earnings Out of China
Left-wing activist 'shocked' in viral video after failing to recruit pro-Palestinian Muslim support for LGBTQ
Pakistan carries out a mass expulsion