U.S.A English
Canada English
Canada Quebéc Francoís
Oceania Cruises Introduces New Online Travel Advisor Portal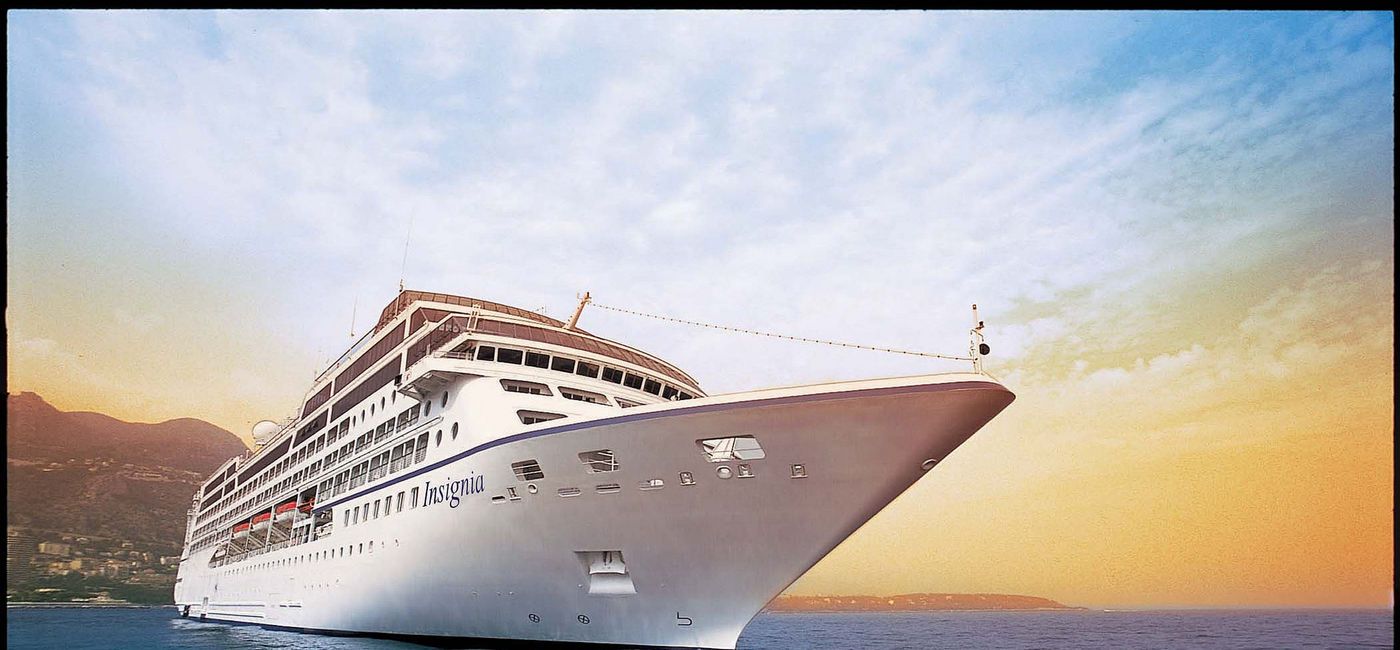 As a part of its ambitious OceaniaNEXT brand initiative-involving a series of transformational enhancements taking place across its ships and brand platform- Oceania Cruises today unveiled its new online Travel Advisor Center.
The new online agent portal has been thoroughly re-designed to make it more intuitive, and to more easily and efficiently supply Oceania's travel partners the tools and information they need in order to provide their own clientele with superior service.
Its online booking engine is currently the same one that travel advisors know and trust, but the brand is excited to announce that it will also launch a new and improved online agent booking tool in 2020.
"Our travel advisors are valued experts and we do everything possible to provide them with the most advanced and easiest to use resources in the industry," stated Nikki Upshaw, Senior Vice President of Sales. "Dedicated entirely to our travel partners, the new Travel Advisor Center allows them to maximize their ability to promote Oceania Cruises, find valuable marketing resources and recommend the Oceania experience in the most efficient and proficient manner possible."
Specific sections of the upgraded agent portal include:
- Marketing Tools: Here, advisors can access Oceania's marketing portal to order brochures, download the latest marketing materials, and access lifestyle and ship images to support their sales efforts. Agents will also be able to easily create a co-branded website in just a few steps.
- Sales Tips & Training: This section supplies agents with business-building tools, including access to its Sales Specialist Academy training program and reservation tools. It also provides an overview of Oceania's special offers and programs-including OLife Choice and the Oceania Cruises Amenity Partnership Program (OCAPP)-as well as details on its competitive group program. Advisors can also access to all the specifics on Oceania's luxurious ships and the incredible destinations where they cruise, including Europe, Alaska, Asia, Africa, Australia, New Zealand, New England-Canada, Bermuda, the Caribbean, Panama Canal, Tahiti and the South Pacific.
- Travel Advisor Benefits: Here, Oceania's travel partners can discover details about its competitive Reduced Rate Travel commission program and the Cruise Connoisseur Club-Oceania's recognition program for high-performing travel agencies.
For the latest travel news, updates and deals, subscribe to the daily TravelPulse newsletter .
Topics From This Article to Explore
Featured video, on the pulse interview with corina alvarado, director of trs yucatan hotel, related news.
US Gas Prices Creep Lower Ahead of the Holiday Season

How to Make Air Travel Less of a Nightmare
Featured podcast.
Laurie Baratti
Associate writer.
Laurie Baratti is a San Diego-based journalist whose work has previously appeared in publications like TravelAge West, SPACE,...
Ranking America's Best Winter Travel Vacation Destinations
Royal caribbean wins big at 2023 travvy awards, margaritaville at sea offering discount 2024 season passes to the nation's heroes, get to know us better, plan a legendary vacation.
Explore the latest travel news, advice, updates, upcoming exclusive deals and more.

Helping leisure selling travel agents successfully manage their at-home business.
Agent specialization: group travel.

Laurence Pinckney
CEO of Zenbiz Travel, LLC
Become A Travel Expert

Sponsored Content
Latest blogs.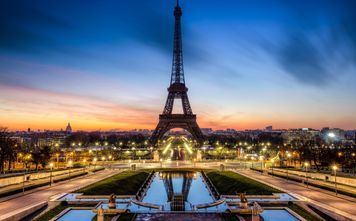 Don't Get Bitten by the Paris Bedbug Hype
Why American Airlines Sees Now as a Time for New Growth
Latest news.
Car and Rail
Jetblue reportedly dealing with internal unrest, latest videos.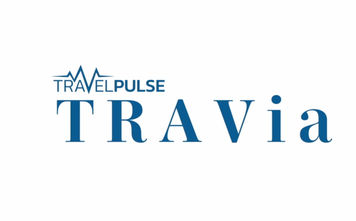 Entertainment
TravelPulse Travia: Quizzing Travel Advisors at 2023 CruiseWorld
The Stars Know the Way
Experience 2023 ascend with alg vacations®.


Get Started
Personalized & Experienced Travel Services The vacation of your dreams is only a few clicks (or phone call) away!
Call Our Travel Professionals 800.826.4333
Sign Up! Receive special offers via email!

Why sail with Oceania Cruiselines?
Special 2-for-1 Discount Cruise Fares, FREE Round-Trip Airfare, plus many Amenities. With Travel Assurance Program along with Best Price Guarantee and no Penalty for Cancellations.
Explore the world like never before! Oceania Cruises whisks you away to far-off destinations in style and comfort. From exquisite cuisine and luxurious lodgings to personally curated travel experiences, there are so many reasons to set sail with Oceania. You'll love exploring the Alaskan coastline, the Mediterranean, and the best that Europe has to offer aboard Oceania's intimate, luxurious fleet – including the Oceania Insignia, Marina, Nautica, Regatta, and Sirena. The experience of a lifetime is just around the corner with Oceania Cruises.
When you're trying to find cruise deals online, there's no better place to look than Cruise Marketplace. Our professional Oceania Cruises travel agents are here to offer you the personalized service you're looking for – from Ocean Club discounts to special Oceania Cruise prices on all 2022/2023 world cruises, we have ways to help you save on your dream vacation.
Why do it yourself? Call our personal Oceania Cruises travel agents for help. You won't be disappointed.
Toll Free: (800) 826-4333
Start your Oceania Cruiselines Cruise Search CLICK HERE
Our Travel Magazines Online

To help you discover ways to explore the world, we're pleased to share our Travel Magazines Online.
View Magazines
Shore Excursions

Save money and escape the crowds. Hot Deals and multi-port packages. Savings of up to 50%!
View Excursions
Trip Insurance

We recommend optional travel insurance that protects you in the event of having to cancel your trip avoiding travel vendor cancellation policies and more!
Buy Travel Insurance
Receive special offers and discounts via email!
Click here to Sign Up!

1495 Laurel Street San Carlos, CA 94070
Phone: 650.595.7750
Toll Free: 800.826.4333
Hours: Monday - Friday: 8:00 am - 5:00pm (PST)
The Cruise Marketplace Recognitions

AMAWaterways Cruiselines American Cruise Lines Avalon Waterways Azamara Cruiselines Carnival Cruiselines Celebrity Cruiselines Cunard Cruiselines Crystal Cruiselines Holland America Cruiselines MSC Cruiselines Norwegian Cruiselines Oceania Cruiselines Princess Cruiselines Regent Seven Seas Cruiselines Royal Caribbean Cruiselines Seabourn Cruiselines Silversea Cruiselines Uniworld River Cruises Viking River & Ocean Cruises Virgin Atlantic Cruiselines
International & American Cruise Ports Cruises from Amsterdam Cruises from Boston Cruises from Galveston Cruises from Jacksonville Carnival Cruises from Long Beach Cruises from Los Angeles Cruises from New York Cruises from Norfolk Cruises from Port Canaveral Cruises from Port Everglades Cruises from Rome (Civitavecchia) Cruises from San Francisco Cruises from San Pedro/Los Angeles Cruises from Seattle Cruises from Shanghai (Baoshan) Cruises from Tampa Bay Cruises from Whittier & Anchorage Senior Cruise Deals & Discounts
Home Resources About Us Get a Quote! Contact

© Copyright 2023. All Rights Reserved. Cruise Marketplace. Terms & Conditions Agreement | Privacy Policy CST 100020910
Travel content powered by advaia.com