Book your Safari and Forest Stay now at Nagarahole Tiger Reserve!
Please complete the sign up.
Sign in / sign up, personal infomation, top categories.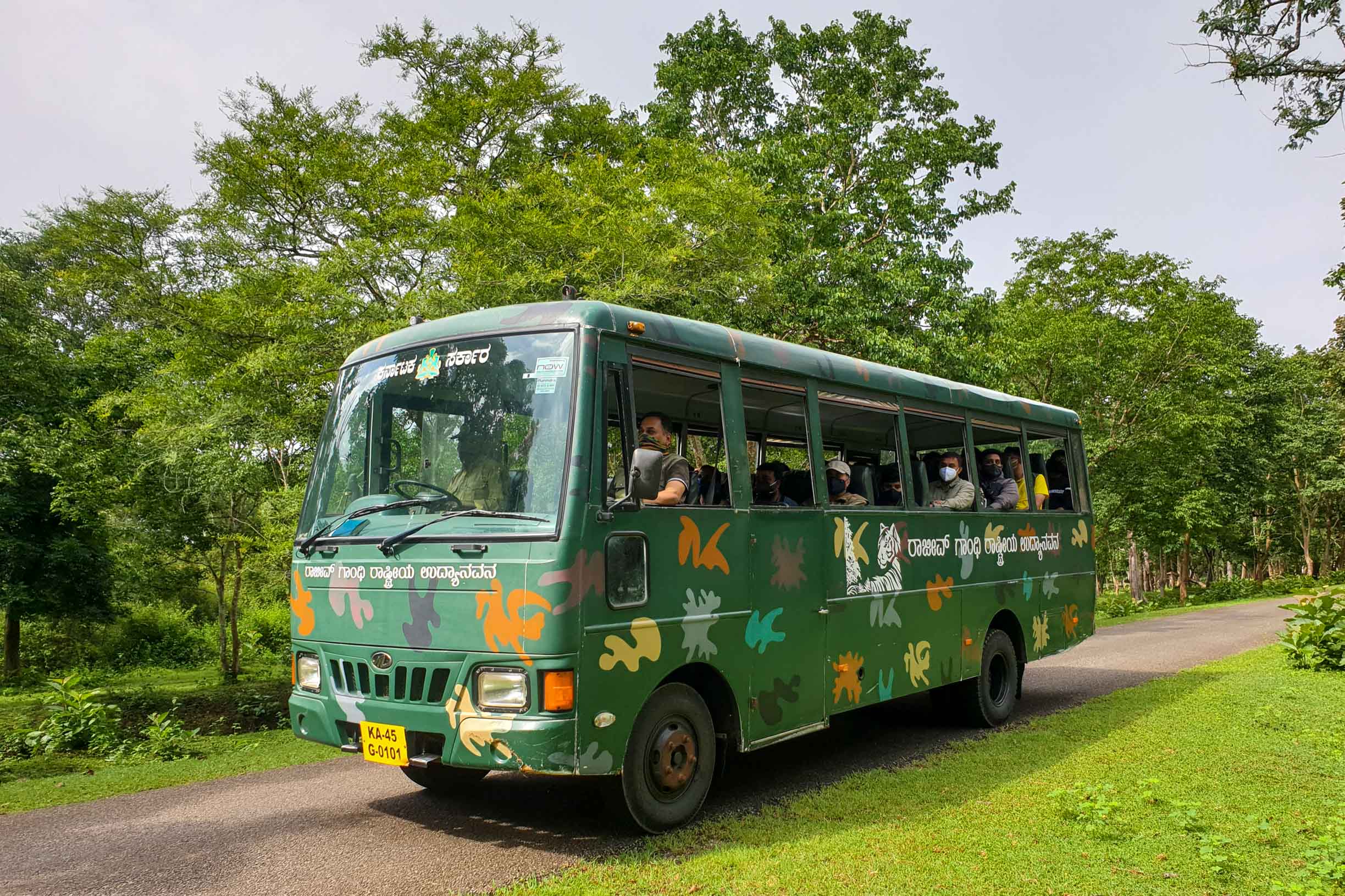 Forest stay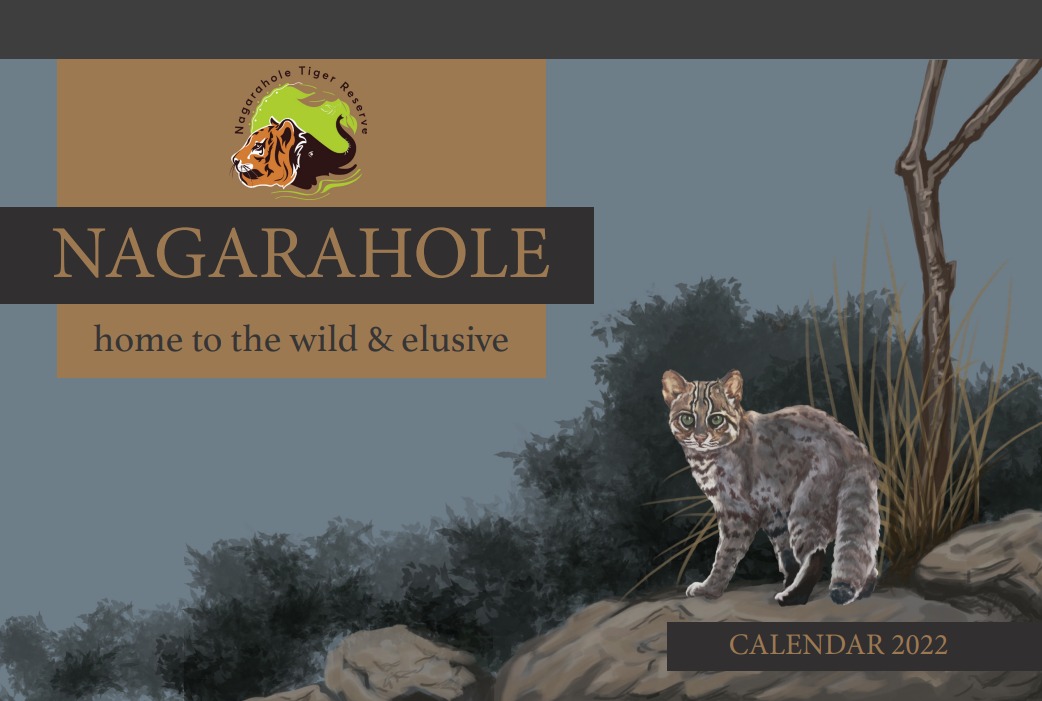 Forest Stays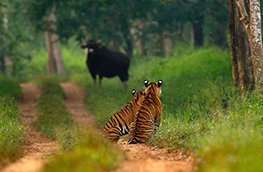 Wildlife Safari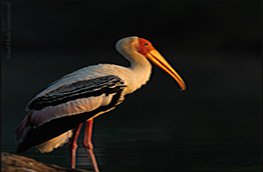 Bird Sanctuaries
Online Booking
Kabini River Lodge
Bandipur Safari Lodge
K Gudi Wilderness Camp
River Tern Lodge
JLR Kings Sanctuary
Kali Adventure Camp
Kemmannugundi Hill Resort

Devbagh Beach Resort
Om Beach Resort
Sadashivgad Sea View Resort
Hampi Heritage & Wilderness Resort
Blackbuck Resort
Dubare Elephant Camp
Lalitha Mahal Palace Hotel

Bheemeshwari Adventure and Nature Camp
Galibore Nature Camp
Bannerghatta Nature Camp
Sharavathi Adventure Camp
Old Magazine House
Bhimgad Adventure Camp
Spread over 19 resorts and 1 Hotel operated by Jungle Lodges and Resorts Ltd., there are 366 twin sharing accommodations varying from tents to rooms to independent cottages. Besides, there are 4 resorts operated on management contract.
Anejhari Butterfly Camp
Bhagawathi Nature Camp
Gopinatham Mystery Trails
Hemmadaga Nature Camp
Seethanadi Nature Camp
Sakrebyle Elephant Camp
There are 6 Jungle camps with limited facility and accommodation varying from Dormitory to tent and cottages.
JLR promotes Eco-tourism with category like wildlife, adventure, Nature, Beach and Heritage tourism as per the location and activities.

Trekking by Forest Department
Elephant Interaction
JCT (Day Visit) Package
Dolphin ride, visit to hebbe falls.
with various outdoor activities that are non-consumptive components of eco-tourism and in general help in environment conservation.
Contact Form
Jlr activities.
Nagarhole National Park, also known as Rajiv Gandhi National Park, is a wildlife reserve in the South Indian state of Karnataka. Part of the Nilgiri Biosphere Reserve, the park is backed by the Brahamagiri Mountains and filled with sandalwood and teak trees. The Kabini River winds through jungle landscapes, home to tigers, Asian elephants and a variety of birds. Nearby, the Irupu Falls cascade down tree-lined rocks.
Reporting Time (Nachi/Veerranahosahalli)
Morning : 6.00 am
Evening  : 3.00 pm
Contact Info
Nanchi Gate :  Santhosh- 9632566454/8197637027
Email Id: [email protected]
Nanchi gateKutta Post- Kutta Coorg district -571250
Veeranahosalli Honagodu Hobli Hunsur Town – 571105
Activity in Resorts
Nagarhole national park.
Bandipur Safari Lodge, Bandipur.
Jungle Camps and Trails
Jungle Lodges JLR
Citizen charter
Do's and Don't
Annual Return
Loyalty Program
Notifications
Agent Registration
Nagarhole National Park and Tiger Reserve: A Complete Guide
Get a Glimpse of Elephants in the Wild
kulliprashant / Getty Images 
Things to Do
Where to Camp
Where to stay nearby, how to get there, tips for your visit, nagarahole tiger reserve.
Nagarhole National Park and Tiger Reserve (also known as Rajiv Gandhi National Park) is a place of unspoiled wilderness, with serene forests, bubbling streams, and tranquil lakes and reservoirs. The park gets its name from the snake-like Kabini River, the largest of the park's waterways, which lies to its south and separates it from Bandipur National Park. ( Nargar means "snake" and hole means "stream" in the native language). This area of India receives torrential rains during the monsoon season, providing a plethora of water resources to the abundant wildlife found in the park, including over 250 types of birds, elephants, sloth bear, bison, tiger, leopards, deer, and wild boar. This park was once an exclusive hunting preserve for the former rulers of Mysore in Karnataka. But today, the tiger population, as well as the park's other predators, are thriving. Book a jeep safari, embark on an elephant ride, check out cascading waterfalls, and visit a sacred temple for a bucket-list experience in Southern India.
Most visitors flock to Nagarhole National Park to check out the predator species and other exotic animals that call this place home. You can go about this in many ways: by booking a mini-bus safari tour and sharing the experience with 26 other people, arranging for a more intimate jeep safari with no more than eight people, hiring a boat or coracle to take you down the river on an unforgettable boat safari tour, or hopping on an elephant for a three-hour park stroll. It's possible to drive along the park's roads by yourself, as well, although you need to remain inside your vehicle, and stopping is not allowed.
You can also hire a guide and embark on one of the numerous walking trails in the park, some that follow the river's bank, putting you up close and personal with the park's wildlife. Don't try to hike by yourself or alone, however, as trained guides can alert you to the presence of dangerous animals and steer you to safety. Camping is not permitted inside the park due to the frequent encounters with tigers and other dangerous predators.
Visitors to Nagarhole National Park can also check out the neighboring Irupu Falls, a cascading waterfall that drops from a height of 170 feet in the dense forests of Western Ghats. You can also visit the town of Kutta. In fact, you might want to stay there, as it provides a central location for accessing the region's sites and immerses you in the authentic rural life in this country.
Some visitors also opt for a trip to neighboring Wayanad National Park, the second-largest wildlife sanctuary in the state of Kerala and home to many species of endangered flora and fauna.
Best Hikes & Trails
Nagarhole National Park is one of the few wild parks in India where you can hike in predator country with a trained guide. The walking paths are suitable for a range of hikers, from avid to novice, and some follow the river, while others take you through forested regions.
North Nagarhole Walking Trail : This trekking trail is located in the north section of the park on the banks of the Kabini River. Hiking this trail provides several options to view different species of birds and herds of animals as they congregate at this water source.
South-East Nagarhole Walking Trail : This trail is best suited for experienced hikers who don't mind wet and slippery conditions. It meanders through a deciduous forest where the trail sometimes becomes overgrown and not easily navigable. A guide will assure the best route and help lead you away from dangerous animals.
Central Nagarhole Walking Trail : This short trail is frequented by tourists and is one of the only trails that doesn't require a guide. It's a great jaunt to go on if you want to see elephants, gaur, and deer.
West Nagarhole Walking Trail : Forested valleys, waterfalls, and streams are among the highlights of this trail used for spotting tree-dwelling wildlife. But, stay away from the banks of the river, as crocodiles and snakes may be located underfoot.
In order to venture deep inside the park, you'll need to book a safari. Private jeep safaris were banned in 2011, making the only drivable safari options a minibus or a jeep booked through Jungle Lodges & Resorts (owned by the Karnataka government). You can also book a boat safari through the government-owned lodge. Whatever you choose, make sure to pre-book your trip before your stay to assure your spot.
Minibus (Canter) Safaris: These noisy, 26-seater, forest department-operated buses run twice a day: from 6:30 a.m. to 9 a.m. in the morning, and then again in the afternoon from 3 p.m. to 5:30 p.m. The cost to ride one is higher for foreigners than it is for India's natives and tickets can be purchased online or in person at the booking gates 30 minutes prior to departure.
Jeep and Boat Safaris : Your hotel stay at Jungle Lodges & Resorts will assure your place on this safari. If you stay at the Kabini River Lodge, the cost is included in the hotel tariff. If you choose to book another lodging option through Jungle Lodges & Resorts, expect to pay an extra safari fee dictated by the category of vehicle you book. The jeep safaris depart from the Kabini River Lodge in the morning at 6:30 a.m. and in the afternoon at 3:30 p.m. Depending on the occupancy of the hotels in the area, there will usually be four to eight people in a jeep. Government-operated boat trips also depart from the Kabini River Lodge at the same time.
While primitive camping is not permitted within the park, you can choose from a few glamping options in Mysore and Kabini. Do note that this style of camping comes complete with resort amenities. Still, you'll be sleeping in a canvas cottage surrounded by the sounds of nature.
Kabini River Lodge : The Kabini River Lodge is a Jungle Lodges & Resorts property located on the river in Kabini. It's a popular lodging choice, as they offer packages that include boating, jeep safaris, and elephant rides. Enjoy your stay in one of their tented cottages, complete with two twin beds, a bathroom, a coffee maker, and a wake-up service. (You can also upgrade to a cottage or a hotel room for an additional charge.)
Jungle Inn : The Jungle Inn in Mysore offers Swiss tented cottages, complete with en-suite bathrooms, a veranda area, toiletries, and housekeeping (upon request). Packages here include breakfast, lunch, and dinner, a film showing, a campfire, and seasonal hikes.
Nagarhole National Park is surrounded by accommodations, ranging from simple retreats to luxurious stays. Choose from rustic cottages with en-suite bathrooms or villas with private jetted pools and an on-site spa.
JLR Kings Sanctuary : Located at the northern edge of the park near Veeranahosahalli, JLR Kings Sanctuary is set among 34 acres of mango orchards and is a good budget option. Safaris are not included in the lodge's packages, but you can book one for an extra charge. For accommodations, choose from a cottage or suite, complete with a private bathroom, refrigerator, coffee maker, and television. There is also an inground pool on site.
Evolve Back : The luxury accommodations at Evolve Back in Kabini include your choice of a safari hut, a pool hut, and a pool reserve hut. But don't let the word "hut" mislead you, as these luxury villas all come with private jetted pools, a separate bedroom and living area, and private bathrooms. Choose from three on-site restaurants or a candlelit dinner cruise, and stop into the Ayurvedic spa to freshen up with a treatment post-safari.
Kaav Safari Lodge : Enjoy one of the luxury rooms with balconies at the Kaav Safari Lodge in Mysore. You can also choose from a luxury tent, complete with a clawfoot bathtub and office nook. Property amenities include a common-area lounge, a viewing deck, al fresco dining, and a pool. A bonfire barbecue is available on request, as well.
To reach Nagarhole National Park by air, book a flight to Kempegowda International Airport in Bengaluru, and then get a connecting flight from Bengaluru to Mysore. Mysore is the closest city to the park (94 kilometers or 58 miles away), where you can book a train directly to the park or make the journey by car. You can also hop on a bus in Mysore. The bus drops you at the HD Kote Bus Station (about 30 km or 18 miles from the park) where you can hire a taxi to take you the rest of the way.
The park has three main entrance gates, which are also the starting point for all safaris: Veeranahosahalli (near Hunsur) is on the northern side, Nanachi (near Kutta) is on the western side, and Antharasanthe (near Kabini) is on the eastern side towards Mysore. It takes about an hour to drive between all three entrances.
The roads that run through Nagarhole National Park are open daily from 6 a.m. until 6 p.m., year-round.
If you're embarking on a safari, expect to pay a DSLR camera fee with rates indicative of the size of your lens.
The park has two separate safari zones: Zone A consists of a woodland area, and Zone B is a riparian zone on the Kabini backwaters. The Jungle Lodges & Resorts jeep safaris can cover only one of the zones at a time, while the Forest Department canter safaris can enter both zones, unrestricted, during one tour.
The best time to spot animals is during the summer, in March and April, when the waterholes are dry and the animals congregate near the lake. However, the temperature outside is more pleasant from November through February.
During the monsoon season (July through October) safaris may not operate due to muddy, impassable roads, and wildlife sightings are minimal.
The Kabini side of the park has the most tourist-friendly entrance and the best (albeit expensive) accommodations and facilities for jeep safaris.
Arrive an hour or two in advance in order to get tickets for the canter safaris. Demand can be high, especially on weekends. People start lining up early and seats are limited.
The best option for elephant viewing is by booking an afternoon boat ride.
Tadoba National Park and Tiger Reserve: The Complete Guide
10 Types of Indian Wildlife and Where to Spot Them
15 Top Wildlife and Jungle Lodges in India
Gir National Park: The Complete Guide
Kaziranga National Park: The Complete Guide
Sundarbans National Park: A Complete Guide
Kanha National Park Travel Guide
13 Top Tree House Hotels in India for All Budgets
Periyar National Park: The Complete Guide
Addo Elephant National Park: The Complete Guide
Mana Pools National Park: The Complete Guide
Ruaha National Park: The Complete Guide
10 Top Tourist Places in Madhya Pradesh
Bwindi Impenetrable National Park: The Complete Guide
Khao Sok National Park: The Complete Guide
Katavi National Park: The Complete Guide
By clicking "Accept All Cookies", you agree to the storing of cookies on your device to enhance site navigation, analyze site usage, and assist in our marketing efforts.
Kabini Wildlife Safari - Day Tour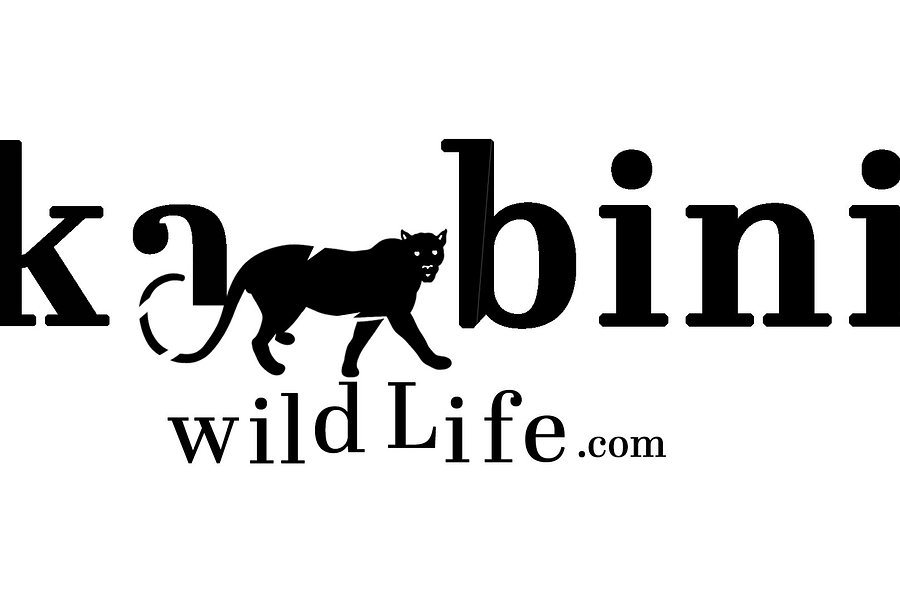 Similar Experiences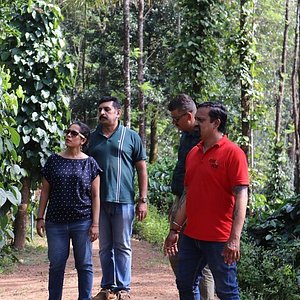 Kabini Wildlife Safari - Day Tour (Nagarhole National Park) - All You Need to Know BEFORE You Go (with Photos) - Tripadvisor
  Embark on an unforgettable journey into the heart of nature with our exclusive Glamping offer at Machaan Nagarahole. Offers For stay in a Luxury Machaan Yurt
We offer the option for reserved guests to pre-book their safari tickets in advance by calling our reservation line. This allows our guests to secure their safari experience before arriving and ensures availability, particularly during peak seasons when demand is high. (*T&C Apply)
Immerse yourself in the tranquillity of nature-inspired rooms, where every detail is crafted to provide comfort and luxury that seamlessly blends with the natural surroundings.
Our 3 room types are thoughtfully spread across the property, each with its own unique charm and ambiance, offering the perfect blend of wilderness and rustic luxury.
Nestled in the most private and secluded area of the lodge, our spacious 450sq feet glam-tents offer a unique and exclusive living experience with a private sit-out and breath-taking views of the surrounding wilderness.
As the newest and most exciting type of accommodation in Coorg, our Machaans are a must-try for nature enthusiasts seeking an up-close and personal experience with the wilderness.
Dubare Elephant Camp
Irrupu Falls
Nisargadhama
Wayanad Wildlife Sanctuary
Thirunelli Temple
Nagarahole National Park
Barapole, River Rafting

Nagarhole National Park Mysore (Entry Fee, Timings, Entry Ticket Cost, Phone, Price)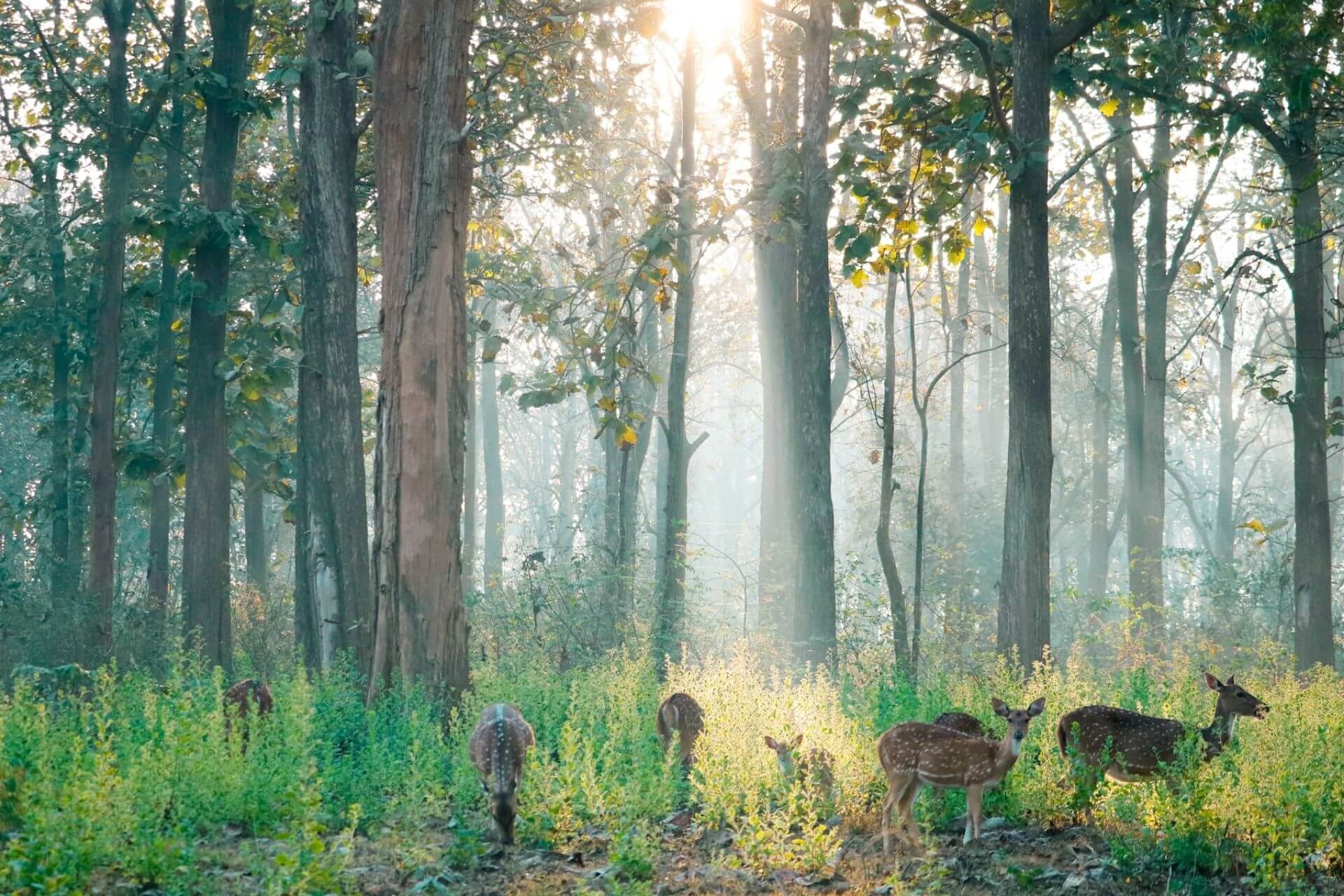 (courtesy: praveenkumar)
Nagarhole National Park Mysore Entry Fee
150 per person for Indians
1500 per person for Foreigners
200 for Still Camera
Nagarhole National Park Phone
099720 91019.

Nagarhole National Park Address : Mysore - Madikeri Rd , Hunsur , Karnataka , 571201 , India
Mysore Tour Packages

Nagarhole National Park Timings
One of the most sought-after tourist destinations in India, the Nagarhole National Park is a place where you can see the bravest of all the animals, the Tiger, roaming fearlessly in the dense forests. It's a place where you can relax and unwind amid the pristine natural beauty. It's a place where you can admire the gorgeous greenery. It's a place that allows you to uncover a variety of lush forests.
Located in the Kodagu and Mysore districts of Karnataka State, the wildlife reserve, also known as the Rajiv Gandhi National Park, is one of the best and the most popular wildlife habitats in India that provides a home to an abundant variety of flora and fauna.
A must-visit attraction for wildlife lovers, nature admirers, photographers, and vivid travelers, the Nagarhole National Park promises to deliver an unforgettable experience through its safari and gives you an opportunity to be with nature.
History of Nagarhole National Park, Mysore
Sprawling over an area of 247 square miles, the Nagarhole National Park was initially a hunting reserve for the former rulers of Mysore. In the year 1955, it was officially established as a wildlife sanctuary.
At that time, it covered a few areas of the forest such as Hatgat, Arkeri, and Nalkeriin Kodagu. However, with time, several other reserve forests were added to increase its overall area, and finally, in 1988, when the park was occupying approximately 643.39 square km, it was upgraded into a national park.
Activities at Nagarhole National Park, Mysore
With innumerable activities available at Nagarhole National Park, you can keep yourself engaged throughout the time. Apart from the safari rides, tourists can go trekking, bird watching, or simply sit back to spot the wildlife animals.
It's a great place for a photography session as well. The diverse landscape, the spectacular woodlands, the mesmerizing sunset by the river, and the ambient light in the backdrop make Nagarhole National Park an ideal location for wildlife photography in India.
Here you can take a stroll inside the park to admire nature at its best or capture the colorful birds and animals in your camera to cherish your visit for a lifetime.
Fauna at Nagarhole National Park, Mysore
Widely famous for boasting a diverse range of wildlife, the prime attraction of the Nagarhole National Park that attracts thousands of wildlife enthusiasts from all around the world for experiencing an exciting jungle safari is the Bengal Tiger.
Other carnivores' species that catch your attention on the way to the forests include Sloth Bear, Leopards, Mongoose, Jungle Cats, European Otter, and the Striped Hyena. The wildlife reserve also provides food and shelter to an adequate number of herbivore animals such as Antelope, Chital, Wild Boar, Sambar Deer, Barking Deer, Grey Langur, and the Indian Elephant. The Golden Jackal and the Indian giant flying Squirrel are a few of the mammals that are rarely spotted here in this region.
A paradise for bird watchers, the Nagarhole National Park is also known for preserving a wide variety of birds. These include the Nilgiri Wood Pigeon, the Oriental White-Backed Vulture, Indian Robin, Indian Peafowl, the blue-winged Parakeet, painted Bush Quail, Malabar Grey Hornbill, and Darters. Apart from the birds and animals, the wildlife reserve also houses endangered snakes, lizards, mugger crocodiles, ants, dung beetles, etc.
Flora at Nagarhole National Park, Mysore
The flora of the Nagarhole National Park is typically rich in nature with mostly rosewood, sandalwood, and teakwood trees being predominant in the southern part of the region. On the other hand, the eastern part of the forest comprises Axle Wood tree, Crocodile Bark tree, and Thorny Wattle tree.
Commonly found species of the dry deciduous forest include the Indian kino tree, axle wood tree, grewia tiliaefolia tree, crocodile bark tree, kadam tree, schleichera trijuga tree, cotton tree, and many more. Other than that, you can also discover a diverse range of bonesets, lantana, tick clover, horse nettles, Indian gooseberry, horse nettles, and kydia calycina species in abundance.
The mesmerizing beauty of the reserve is credited to the flowering trees that have grown here in large numbers. Some of them include the flame of the forest, golden shower tree, etc.
Safari at Nagarhole National Park, Mysore
Visiting the Nagarhole National Park is undoubtedly the highlight of everyone's trip to Mysore. With so much to see and do throughout the day, it is a place where you can experience the world's best safari with a lot of surprises. One can choose from a Jeep Safari, Coracle Safari, Boat ride, or a Bus safari to roam around the park. All the options are equally rewarding and enjoyable.
1. Jeep Safari : Perfect for individuals or small groups, the Jeep Safari is considered the best way to enjoy the wilderness of the Nagarhole National Park. It is an ideal choice for travelers to spot many large and small herbivores in their natural habitat. Each jeep can accommodate up to 6 people along with a driver and the guide. The timings of the Jeep Safari are as follows:
Morning: From 5:30 AM to 10:00 AM Evening: From 3:00 PM to 7:00 PM
2. Coracle Safari : Another exciting ride here is the Coracle Safari that lets you enjoy a thrilling experience along the edges of the river Kabini on a traditional round-shaped boat. During this adventurous journey, you'll experience many moods of the river along with spotting the land animals as well. The timings of the Coracle Safari are as follows:
Morning: From 9:00 AM to 11:00 AM Evening: From 5:00 PM to 6:00 PM
3. Boat Safari : For all those who are interested in enjoying the aquatic wildlife at the park, a Boat Safari is a good option to go. It takes place on the river Kabini where you can also witness many other water birds along with the marsh crocodiles. The timings of the Boat Safari are as follows:
Morning: From 6:30 AM to 9:15 AM Evening: From 3:30 PM to 6:15 PM
4. Bus Safari : If you want to increase the chances of wildlife sightseeing at Nagarhole National Park, you can go ahead with Bus Safari. It operates in 2 shifts and can easily accommodate 20-25 people at once. The timings of the Bus Safari are as follows:
Morning: From 6:00 AM to 9:00 AM Evening: From 3:00 PM to 5:00 PM
Since a limited number of safari vehicles are allowed to enter the park at once, it is recommended to book the safari in advance and reach the gate at least an hour prior to booking.
Entry Fee and Timings of Nagarhole National Park, Mysore
The entry fee to visit Nagarhole National Park is INR 150 per person for Indians and INR 1500 per person for foreigners. It welcomes its visitors from 6:45 AM to 8:45 AM in the morning and from 4:00 PM to 6:00 PM in the evening on all days of the week. Please note that if you're carrying a camera along with you, you need to pay INR 200 for it.
Best Time to visit Nagarhole National Park, Mysore
To explore the surroundings of Nagarhole National Park, you don't need to wait for a specific time to plan your Mysore tour. However, if you want to make the most of your visit, the ideal time would be during the dry summer season i.e., April and May month. At this time, the animals come out of their space to the lake to quench their thirst, so the chances of seeing them closely increases.
Winter season that starts from November and continues until February is also considered a good time to pave your way towards this park. During this time, the city offers pleasant weather conditions, with temperature sometimes even dropping to 10-degree Celsius, making it a perfect destination for holidaymakers of all ages.
Please note that the Nagarhole National Park usually remains closed during monsoons as the region receives heavy rains from June to September.
Accommodation at Nagarhole National Park, Mysore
As the Nagarhole National Park is the most popular wildlife destination in India that attracts tourists from all over the world, the accommodation facilities here are the best. From high-end resorts to budget-friendly lodges and all-inclusive hotels, it has umpteen options that cater to everyone's needs, preferences, and holiday style.
For example, if you're looking for a luxurious staycation that comes with all the 5-star facilities, you can book top-notch resorts like the Red Earth, the Orange County, the Kaav Safari Lodge, or the Serial Kabini. However, if you're in search of comfort and want to feel like home away from home, then Kabini River Lodge and the Peepal Tree Kabini are best to stay.
Similarly, the Nagarhole National Park also boasts standard accommodation for all those who are up for a sheer balance of budget and richness. You just need to decide where you want to relax and unwind after an exhilarating day at the park.
Travel Tips for Nagarhole National Park, Mysore
Try to reach the Nagarhole National Park before the sunset as the road to the park is prone to elephant blocks and usually closes by 6:00 PM.
Enjoy a boat ride in the afternoon to catch a glimpse of the elephants. If you're lucky, you may be able to spot a tiger in these forests though the chances are very less.
Always wear comfortable shoes as you might need to walk a lot within the premises.
Keep accessories like hats and scarves handy to protect yourself from the harsh UV rays.
Make sure to carry a torch and a mosquito repellent along with you.
Refrain yourself from smoking when you're inside the forest.
Don't litter the park at any cost.
Be careful while booking the hotel you're planning to stay in and see if it provides the facility of Jeep Safari. If not, you can go for a canter safari, which needs to be booked in advance.
How to Reach Nagarhole National Park, Mysore?
Since Nagarhole National Park maintains good transport connectivity to the urban cities as well as the neighboring towns of India, it can be easily accessed by airways, by railways or by roadways. That simply means that you can choose to travel through your favorite mode to get to the destination at your own comfort.
By Air : Mysore Airport, which is the only airport in the city, is approximately 94 Km away from Nagarhole National Park and it receives direct flights from Hyderabad, Kochi, Goa, Bengaluru, and Chennai. However, if you are coming from any other city in the country, you can fly to Kempegowda International Airport in Bengaluru. From there, one can either take a bus or hire a taxi from the top car rental companies in Mysore to enjoy a hassle-free journey.
By Train : Another convenient way to reach Nagarhole National Park is by train. Mysore Railway Station, also known as Mysuru Junction, is the main station that serves as a connecting link between Mysore and many other major cities. It operates around 172 trains from across the country and takes only 4 hours to cover the distance to the park. Once reaching the station, you'll easily find several local transport options that will drop you wherever you want to go within the city.
By Road : Enjoy a road trip to Mysore to witness its mesmerizing beauty and picturesque landscapes on the way. It is considered as the most preferred option for people living in Coorg, Bengaluru, Ooty, Madikeri, and Coonoor. Other than that, there are several private and public-owned buses by Karnataka State Road Transport Corporation that take you to the Nagarhole National Park at pocket-friendly prices.
For your convenience, we at Mysore Tourism, a division of Holidays DNA , have designed several customized and all-inclusive Mysore tour packages that help you cover the popular sightseeing places in Mysore . Our team of experts also offers the best travel deals so that you can enjoy your trip at budget-friendly prices. What else do you need to pack your bags now? Just fill the Contact Us form and we will get back to you with an itinerary of your choice.
Location Map for Nagarhole National Park
Mysore Package Tours
Mysore Tour Packages from Hyderabad
Mysore Tour Packages from Chennai
Mysore Tour Packages from Pune
Mysore Tour Packages from Bangalore
Mysore Tour Packages from Mumbai
Mysore Tour Packages from Delhi
Related Destinations
Bangalore Tour Packages
Ooty Tour Packages
Kodaikanal Tour Packages
Coorg Tour Packages
Wayanad Tour Packages
Chikmagalur Tourism
Top Tourism Places to visit in Mysore

+91-80-2235 2828
Sign up to newsletter

Nagarhole Wildlife Experience
Looking for a weekend getaway from Bangalore , Mysore, Mandya, or Coorg? An ideal destination that comes to your mind is Kabini or Nagarhole again and again for sure. The reason is very simple, yes! It is worth visiting again and again. Each time you visit Nagarhole or Kabini you experience something new.
As the summers are approaching, the probability of sighting wild cats and the other habitats of the forest is quite high. So charge your cameras for that unexpected, thrilling and adventurous journey amidst the dense forests of Karnataka. Host to several rare and endangered species, Nagarhole on the banks of River Kabini is one of the most sought forests not just in Karnataka but also in India. Hop on to the Jeep or the boat for the Jungle Safari and get mesmerised by oriental white-backed Vultures and eagles, Nilgiri wood pigeon, the Indian Bison and many more.
About Nagarhole
Tiger Couple
The 640 sq km dense forest of Nagarhole is located between Mysore plateaus in the Karnataka region and the Nilgiris range of Tamil Nadu. Also known as Rajiv Gandhi National Park, the sanctuary is a Tiger Reserve under Project Tiger and Project Elephant. The sanctuary is home to Bengal Tigers, Leopards and the largest herd of Asiatic elephants in the world. It hosts flora and fauna, migratory birds, reptiles, guars, deer, Antelopes, wild dogs, bears and several other smaller, common and rare animals and birds. The Black Panthers especially Baghira has gained tremendous popularity and has attracted a lot of travellers. One needs to be lucky to spot this gorgeous and rare wild cat. The tall rosewood and teak trees dominate the jungle along with other trees like sandalwood and Silver Oak.
What to do and see
Rejuvenate relax repeat.
Sunrise at Kabini River
Experience the tranquillity which might give you an adrenaline rush too. Experience all the modern amenities amidst the rustic jungle along with delectable and lip-smacking food. Check-in into Jungle Lodges and indulge in the luxury in maharaja style with an old-world charm ambience surrounded by lush greenery all over. Relax, rejuvenate, eat, safari and repeat is something one can look for in 2-3 days of the itinerary at Jungle lodges. The wellness and recreational packages include relaxing and soothing massages with a well-equipped bar. Treat yourself to educational wildlife movies that will not only enchant the kids but also adults of all age groups.
Kabini Peacock and Safari
Adventure and excitement await you in Nagarhole. Get into the jungle either by jeep or cruise through a boat safari. Do not be under the impression that you can do either of the two safaris and the fun and adventure will be the same. Experience both safaris. Sail in a boat on the backwaters of River Kabini through the forests for a quaint safari on a motorboat observing lazy crocodiles and effervescent birds. Witness the animals especially elephants on the river bank either drinking water or just having a fun bath. There is very less likely a chance that you will miss any sighting of wildlife. Consider yourself lucky if you witness the largest congregation of elephants in Asia, which was like 1000 elephants near the backwaters of the River Kabini. Experienced and passionate naturalists take you on a wildlife safari in a jeep or a boat safari into the Nagarhole National Park sharing interesting jungle stories.
Wildlife Safari at Nagarhole
Kabini Safari
You may choose your accommodation based on your budget and convenience. There are two types of Safaris namely Jeep and Boat. Safari in backwaters of Kabini is by a motorboat. Although, Forest department does organise safaris the safaris conducted by Jungle Lodges Resorts is an experience by itself. Each safari takes about 2 to 2 and half hours and is conducted twice a day. TIP: Pre- Booking for the safari is advisable.
Time to Visit
Kabini Landscape Nagarahole Tiger Reserve
Forests stays are the most sought vacations for everyone, be it a tourist, traveller or explorer. Nagarhole is the hub for nature enthusiasts, wildlife photographers, bird-watchers kids and even senior citizens. Although the scorching months of March, April and May are dry, the chances of sighting wildlife especially elephants are high near the river banks. Monsoon months are lush green and slushy offering different kinds of adventure and views. However, the animal sighting is comparatively lesser. The winter months are cool and offer good sightings too.
Accommodation
There are a couple of options available inside the pristine forest but the most popular one is the government-owned Kabini River Lodge by Jungle Lodges and Resorts. Best safaris are guaranteed if you choose to stay here.
Resort Contact Info
Kabini River Lodge, Nissana Beltur Post, HD Kote Taluk, Karapura, Around Mysore – 571 114 Karnataka. Manager: Mr Anikethan C Contact Number: +91 9449597896 Email Id: [email protected] For more information on Nagarahole Forest Safari and Kabini River Lodge stay, visit Junglelodges.com
How to reach
As Nagarhole comes under forest jurisdictions, necessary permissions are required to enter the forest. The entry to the forest is via road from Bangalore, Mangalore and Mysore.
Bangalore and Mangalore are the two international airports with good connectivity with the rest of the world. The nearest domestic airport is Mysore which is connected to Bangalore.
Mysore is the nearest railway station and is well connected with major cities of India.
Whether you take a flight or train, Nagarhole is connected via road. It is 223 km from Bangalore and just 75 km away from Mysore.
1. Make sure you are vaccinated and wear the mask all the time. 2. Please confirm safari timings, cost and the mode well in advance. There are two types Jeep and Boat safaris. 3. DSLR and Video cameras have entry fees apart from Safari tariffs. 4. Wear appropriate clothes. Avoid bright colours and choose earthy jungle colours like khaki, dark green, brown. 5. Wear comfortable shoes. 6. Do not make noise during safaris. 7. Feeding or teasing animals is strictly prohibited. 8. Avoid plastic and DO NOT LITTER.
Explore Other Places
Bandipur national park, bhadra wildlife sanctuary and tiger reserve, jungle lodges and resorts in karnataka, kali tiger reserve, br tiger reserve and wildlife sanctuary.
Safari Quest
Safari Timings:
Monday to Sunday: 6:45 am – 5:00 pm
Nagarahole is home to predators such as Bengal Tiger, Indian Leopard, Sloth Bear and Striped Hyena. When you are on a safari in the jungle, you are sure to spot herbivores like Elephants, Chital, Sambar Deer and Barking Deer.
Safari Quest knows the ins and outs of Nagarahole National Park. Our team of naturalists consists of renowned wildlife experts in India who can track tigers, study elephant movements. They have acclaimed wildlife documentaries to their credit. For wildlife enthusiasts & photographers, Safari Quest crafts customized tour packages to this must-visit tiger reserve.
Catch the Bengal Tigers and Asiatic Elephants on the move in their natural habitat with Safari Quest.
Nearest city: Mysore 50 kilometers (31 mi)
1. What is the standard check-in/check-out time at Safari Quest?
Check-in time is 02:00 P.M. (local time), and check-out time is 11 A.M. However, it may differ from season to season. Please contact us to get the most up-to-date information.
2. Does Safari Quest have a restaurant on site?
BEST KEPT SECRET
DRONGO CAFE
3. How far is Safari Quest from the centre of Mysore?
Safari Quest is 4 km from the centre of Mysore.
4. How can I get to Safari Quest from the nearest airport?
From the nearest airport, you can get to Safari Quest by: Car - 13min
5. What type of room can I book at Safari Quest?
6. Is Safari Quest popular with families?
Yes, Safari Quest is popular with guests booking family stays.
7. Who do I contact in case I want to cancel or reschedule my booking?
Please call 098863 70991 for any queries!
8. Where is your hotel located?
Safari Quest is a boutique city hotel located at 40/C, behind Kanti Conventional Hall, Industrial Suburb, Vidyaranyapura, Visveshwara Nagar, Karnataka 570008.
9. What activities do you guys offer?
We organise safaris to the five sanctuaries surrounding Mysore, viz., Bandipur, Kabini, BR Hills, Nagarahole and Wayanad. Apart from that, Safari Quest also organises Culinary Tours, Baking, Cooking, Photography, Art & Yoga workshops.
Book one of our curated itineraries, and you can choose from City and Culture Experiences, Nature Walks that include Birdwatching, Fishing and Organic Farming, Cafe Hopping around Mysore and more!
Safari Quest offers the following activities / services (charges may apply):
Spa and wellness centre
Bicycle rental
Art & Craft workshops
Live sport events (broadcast)
Tour or class about local culture
Spa lounge/relaxation area
Movie nights
Spa facilities
Themed dinner nights
Spa/wellness packages
Walking tours
Cooking class
Speak to our travel expert to find out what is on and you can sign up!
10. Do you offer any activities for children? How can children be entertained? Our young guests hold a special place in our hearts, and we want to make sure they have a memorable and enjoyable holiday experience. We have an Activity Center with a variety of games and activities designed specifically for them. We also have a kid-friendly Family Pool that is only available to families with children. Our travel specialist would be happy to assist you and answer any questions or concerns you may have.
11. Child policies Children older than 1 year are welcome. Children aged 18 years and above are considered adults at this property.
12. Cot and extra bed policies No cots or extra beds are available.
13. What is the distance from the Safari points?
We are pretty close to all the safari points.
Bandipur: Roughly 70 kms and 1 hour by road Nagarhole: Roughly 68 kms and 1.5 hours by road Kabini: Roughly 56 kms and 1 hour 15 minutes by road Wayanad: Roughly 98 kms and 2 hours by road BR Hills: Roughly 85 kms and 2 hours by road
14. What are the travel desk options?
We have a concierge service that arranges local travel and will help you make the best of your time in Mysore by helping you plan your day. Our travel specialist would be pleased to assist you and address any concerns & questions that you may have. Contact the travel desk located on the property for any queries or help you may need! Or call us on 098863 70991
15. Is there an all day dining option?
Yes, our kitchens are open all day and you can pick from our vast à la carte menu.
16. What kind of breakfast is served at Safari Quest?
Continental
Breakfast to go
17. Are you guys pet friendly?
Yes, we are! Although, additional charges may apply.
18. What kind of treatments does the spa offer?
Our very own Amay Spa offers a wide range of Ayurvedic treatments and consultancy with an Ayurvedic doctor. From pedicures to traditional massages, it is the perfect way to pamper yourself and unwind.
19. What are the resort's Covid prevention measures?
Our guests' well-being and safety are of the utmost concern to us. We have adopted unique protocols developed in cooperation with the top public health specialists to create a safe atmosphere for you and your family to have a fantastic holiday. These protocols are regularly updated to reflect the most recent developments.
20. Which cards do you accept?
Safari Quest accepts Mastercard and Visa cards. Safari Quest reserves the right to temporarily hold an amount prior to arrival.
Get special discount on safari, this week.
Recent Blogs
Perfect for Photographers: Capturing Wildlife Moments on Bandipur's Tours
The Best Time to Visit Nagarahole: Seasons and Safari Experiences
24 Hours in Mysore
Tailor-made Tour Packages in Mysore for an Unforgettable Experience
Jungle Safari in Karnataka: A Must-Do Adventure
7 Art Galleries In Mysore You Need To Check Out Now!
A Foodies' Guide to Mysore
Long Weekend Guide to 2023
Bored of Bangalore? Leave the city behind in less than 3 hours
5 incredible winter safaris across Karnataka
Mysore to Kabini – A Wildlife Adventure
The Best Places for Tiger Safari in Karnataka
7 Best Places to Visit in Mysuru
Wildlife Adventure on a Weekend? Why Not?
Wildlife Safari 101: Everything You Need To Know
5 Tips For A Great Jungle Safari In Karnataka
Trekking Himachal Uttarakhand Maharashtra Expeditions South India Summer Kheerganga Trek Laka Glacier Trek Indrahar Pass Trek Bhrigu Lake Trek Hampta Pass Trek Beas Kund Trek Sar Pass Trek Prashar Lake Trek Moon Peak Trek Kasol Kheerganga Trek Winter Hampta Winter Trek Bir Winter Trek Dalhousie Winter Trek Sar Pass Circuit Trek All Season Kareri Lake Trek Grahan Trek Tosh Trek Triund Trek Summer Har Ki Dun Trek Rupin Pass Trek Bali Pass Trek Ali Bedni Trek Ruinsara Tal Trek Pangarchulla Trek Winter Kuari Pass Trek Chopta Chandarshila Tungnath Trek Brahmatal Trek Roopkund Trek Kedarkantha Trek All Season Dayara Bugyal Trek Gaumukh Tapovan Trek Nag Tibba Trek Monsoon Kedartal Trek Valley of Flowers Trek Forest Treks Kalsubai Trek Sandhan Valley Trek Andharban Trek Bhimashankar Trek Devkund Trek Fort Treks Rajmachi Trek Prabalmachi Trek Visapur Fort Trek Lohagad Fort Trek Nepal Everest Base Camp Annapurna Base Camp India Goechala Trek Chadar Trek Weekend Treks Kudremukh Trek Kodachadri Trek Kumara Parvatha Trek Gokarna Beach Trek Tadiandamol Trek Dudhsagar waterfall Trek Netravathi Peak Trek Bandaje Falls Trek Kurinjal Peak Trek Sunrise Treks Skandgiri Trek Uttari Betta Trek Kunti Betta Trek Anthargange Trek Savandurga Trek Makalidurga Trek Ramanagara Night Trek Nandi Hills Trekking
Bike Trip Ladakh Others Full Circuit Manali Leh Srinagar Srinagar Leh Manali Exclusive Routes Delhi Srinagar Leh Delhi Leh Umling la Leh Manali to Leh Bike Trip Leh to Leh Leh to Leh (7D/6N) Leh to Leh (6D/5N) Other Bike Trips Uttarakhand Meghalaya Rann of Kutch Rajasthan tawang Bhutan
Camping Himachal Uttarakhand Bangalore Mumbai Best for Camping Kasol Manali Kullu Workcation Workation camps in Bir Workation Cottage in Jibhi Workation camps in McLeod Ganj Workation Camps in Tosh Trending Camping Sites Rishikesh Kanatal Lansdowne In Bangalore Ramanagara Nandi Hills Kanakapura Nearby Bangalore Dandeli Coorg Camping Sakleshpur Camping Wayanad Camping Gokarna Camping and beach Trek Popular Pawna Lake Camping Bhandardara Camping Revdanda Beach Camping Offbeat Kolad Camping Karnala Camping
Tours Uttarakhand Ladakh Goa Andaman Spiti Delhi to Delhi Karnataka Religious Tours Kedarnath Yatra Rishikesh Spiritual Do Dham Yatra Char Dham Yatra Popular Tours Rishikesh Rishikesh Food Walk Jim Corbett Rishikesh Night Walk Delhi to Auli Tour Popular Tours Manali To Srinagar Leh Ladakh From Delhi Srinagar To Leh Leh Turtuk Village Popular Tours 4 Days Goa Grande Island Backpacking Tours Backpacking Tour 8 Days Offbeat Honeymoon Tours Honeymoon Tour 5 Day Honeymoon Romantic Candlelight Beachside Honeymoon 4 Days Honeymoon Popular Tours Spiti From Manali Spiti Circuit Trending Tours Mcleodganj Triund Kasol Kheerganga Jibhi Tirthan Manali to Solang Valley Manali and Lahaul Trip Chopta Chandrashila trek Mcleodganj Kareri Trek Manali, Solang and Kasol Tour Within 250 KM from Bangalore Coorg Chikmagalur Ooty Within 500 KM from Bangalore Wayanad Dandeli Gokarna Munnar Kodaikanal Hampi
Activities Air Activities Water Activities Land Activities Himalayas Paragliding In Bir Paragliding In Manali Paragliding at Dharamshala Bungee Jumping at Rishikesh Giant Swing in Rishikesh Flying Fox in Rishikesh Mumbai Kamshet Paragliding Helicopter Ride in Mumbai Rajasthan Parasailing in Jaisalmer Paramotoring in Jaisalmer Hot Air Balloon in Jaipur Bangalore Helicopter Ride Microlight Flying Bangalore Andaman Scuba In Andaman Scuba In Havelock Snorkeling Kayaking Glass Boat Ride Mumbai Cruise Dinner Helicopter Ride Kolad River Rafting Luxurious Boating Himalayas Rafting in Kullu Rafting in Rishikesh with Camping Goa Titos Club Big Daddy Casino Rajasthan Candle Light Dinner Quad Biking in Jaisalmer ATV Buggy Ride in Jaipur Paintball in Jaipur Jhalana Leopard Safari in Jaipur Bangalore Wine Tasting Tour Wonderla Amusement Park Maharashtra Kolad Camping
Destinations India International Himalayas Jammu Kashmir Bir Bhuntar Tosh Tirthan valley Jibhi Kullu Manali Dharamshala Leh Kasol McLeodganj Spiti Valley Malana South India Bangalore Chikmagalur Coorg Hampi Mysore Dandeli Sakleshpur Others Andaman Nicobar Jaipur Best International Dubai Indonesia Thailand Singapore Malaysia
Nagarhole National Park Safari
Nagarhole National Park Safari Highlights
Experienced and professional guide
Hassle-free booking
24-hour support
Nagarhole National Park Safari Overview
Situated on the Deccan Plateau and the Western Ghats, Nagarhole National Park is located in the Brahmagiri hill range. It is one of India's popular tourist destinations, and the place has a wide variety of fascinating flora and fauna. The Nagarhole National Park safari will take you to the refreshing surrounding of dense forests and exotic flora and fauna. Nagarhole National Park safari will give you a chance to experience nature's beauty at its best. You can watch the wild creatures in their natural habitat as you drive through that park. Tiger, leopard, bear are some of the animals that can watch in the park. Elephants, deers can also be spotted in the national park. Enjoy the rich beauty of Nagarhole National Park in a jeep safari driven by professional guides. The 2-hour safari is between 6:00 AM and 8:00 AM and in the evening between 4:00 PM and 6:00 PM. Nagarahole Park is the thirty-seventh Tiger Reserve in India and is also a World Heritage site by UNESCO. Bandipur, Mudumalai & Wayanad Wildlife Sanctuaries are the nearby sanctuaries to the Nagarahole.
6:30 AM To 9:00 AM 3:30 PM To 6:00 PM
How to reach By Air
➔ To reach Nagarhole National Park by air, you can book a flight to the nearest major airport, which is Kempegowda International Airport (BLR) in Bangalore, Karnataka.
➔ From the airport, you can hire a taxi or take a road trip to Nagarhole National Park, which is approximately a 6-7 hour drive away.
➔ To reach Nagarhole National Park by road, you can drive or hire a taxi from nearby cities like Mysore (90 km), Bangalore (220 km), or Mangalore (210 km).
➔ The park is well-connected via state highways, offering a scenic journey through the lush landscapes of Karnataka.
➔ To reach Nagarhole National Park by train, you can take a train to Mysore Junction, which is the nearest major railway station.
➔ From Mysore, you can hire a taxi or take a bus to Nagarhole National Park, which is approximately a 2-3 hour drive away through picturesque routes.
Our Destination expert will be happy to help you resolve your queries for this tour.
All in one platform
Never Settle for Average
Truly Unique Experiences
Select Package Options
Please select a tour date
Please select a tour package
Total Travellers
Variant description, things to carry, location details about nagarhole national park safari, starting point, nagarhole national park safari reviews, experience the best park.
It was just to awesome to be there. I had been through this reserve to reach Wayanad. I enjoyed a lot over there.
View Images
Explore the best day-out
Such an amazing place to explore with family and friends. The park is located in the banks of the Kabini river. The view from there was just amazing.
Nagarhole National Park
The best park I ever have visited in my life. There are different types of animals over there in that park. I have seen different types of spices.
Great Journey
The journey was amazing. The forest officers are friendly and helpful too. We enjoyed a lot over there.
Good experience
This jungle is something very nice. It has a very different charm which I loved the most. Trees are so huge and very nice.
Nice activity to do
It was a wonderful experience for me. I enjoyed this place national park a lot. There are lot of activities to do.
Amazing place to visit
It was a wonderful place to visit. I will visit this place again. I have a lot of memories over there.
Awesome Activity
It's really amazing place to visit once in a life. We have stayed over there in the the middle of the forest for like an 2-3 hours to check out the different spices over there.
Best place to visit national park
It was the beautiful views early in the morning. Jungle safari gives you mesmerizing experience. I have a wonderful experience.
Wonderful day
It was a wonderful day for me. I have seen different types of spices. I enjoyed a lot over there.
Related Tours
High Rope Adventure Activities Coorg
Brahmagiri Trek, Coorg
Nishani Motte Trek 2022: Best weekend adventure
Nishani Betta Trek
Misty Woods Resort Coorg
Evolve Back Coorg
Coorg Cliffs Resort
Your Mysore Travel itinerary is waiting.
Receive a curated itinerary featuring the most iconic experiences in Nagarhole National Park Safari, straight to your whatsapp.
Nagarhole National Park Safari FAQs
What is the duration of the nagarhole national park safari.
The Nagarhole National Park safari will be a two-hour safari. The timings are between 6:00 AM and 8:00 AM in the morning and 4:00 PM and 6:00 PM in the evening.
What all are included in the Nagarhole National Park safari ticket
The Nagarhole National Park safari ticket includes the cost of entry fees, fuel and forest department permits.
Confirmation Policy
Upon booking, the traveller will receive a confirmation voucher via email, within 24 hours.
In the special cases of slots not being available, feasible alternatives will be provided to the customer, in regards to the customer's preference. In such cases, a new voucher would be sent via email, consisting of the new travel details.
Cancellation Policy
Any cancellation made 25 days before the date of departure, would levy 15% of the total tour cost as cancellation charges.
Any cancellation made within 15-25 days before the date of departure, would levy a 25% of total tour cost as cancellation charges.
Any cancellation made within 7-15 days before the date of departure, would levy 50% of the total tour cost as cancellation charges.
Any cancellation made within 0-7 days before the date of departure, would levy 100% of the total tour cost as cancellation charges.
Due to any restrictions such as sudden government policies or regulations, health hazards, medical emergencies, or unprecedented weather conditions, activities and tours may be nonoperational and be canceled. In cases such as these, operators will attempt to cater to the traveler as an alternate, which is feasible in nature. However, any refund would not be catered.
Refund Policy
Any refund applicable will be processed within 7 business days.
The Nagarhole National Park Safari timings and duration will change with the season, weather conditions, crowd, and vehicle availability.
Safari is not allowed after 6:00 PM.
Children below eight years old are not permitted on the safari, and those above eight years will charge the same as an adult.
Visitors are not allowed to cross the tourist zone.
Parking fees are not included in the package.
Do not carry any expensive materials.
Follow the instructions given by the guide.
The usage of alcohol is prohibited.
Do not litter.
Mysore Top Attractions
Srirangapatna
More Mysore Attractions
More things to do, best domestic packages, popular on banbanjara, places to visit in india, international places to visit.
Recommended
Popular Tours
Spiti Valley Circuit Bike Trip (8N/9D)
Starts from ₹22999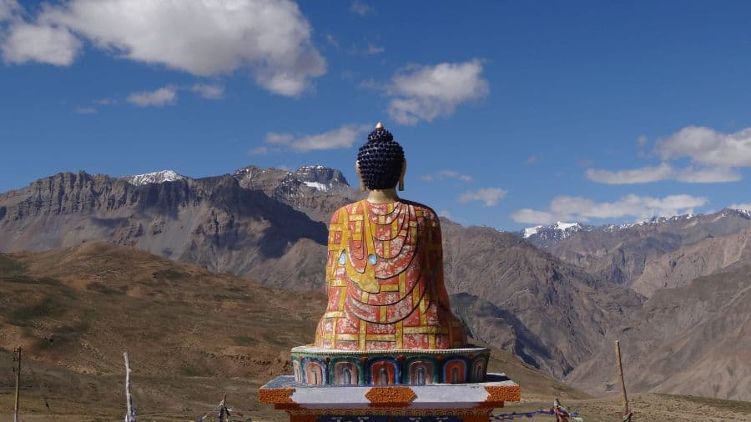 Spiti Valley Tour 2023 (7D/6N)
Starts from ₹18999
Jibhi Tirthan Valley Trip from Delhi
Starts from ₹6999
Chopta Chandrashila Tungnath Trek with Deorital
Starts from ₹3899
Six Days Leh Ladakh Bike Trip
Starts from ₹19499
Leh Ladakh Trip on Bike
Starts from ₹19699
Bangalore to Coorg Tour Package
Starts from ₹6869
Bangalore to Kodaikanal Package
Starts from ₹8059
Kedarnath Yatra | Book Now @ 12% Off
Starts from ₹9499
Trek Of india
Hampta Pass Trek with Chandratal Lake
Sar Pass Trek
Starts from ₹5899
Bhrigu Lake Trek with Manali Stay
Starts from ₹5099
Beas Kund Trek
Starts from ₹4349
Valley of Flowers Trek with Hemkund Sahib
Starts from ₹6250
Kashmir Great Lakes Trek
Starts from ₹12999
Rupin Pass Trek
Starts from ₹14900
Tarsar Marsar Trek
Starts from ₹12499
Nag Tibba Trek
Starts from ₹1999
Log into Your Account
Create your account.
Complete Guide on Nagarhole Safari 2019
Tips on better wildlife sighting included !
Nagarhole safari starts from safari offices located at two different gates on the two ends of Rajeeve Gandhi National Park which is also referred to as Nagarhole. As of now only one van and one jeep is available on each gate so it is a must to reach the safari ticket counters at least 30 mins before the safari timing mentioned below. Tickets are strictly issued on first come first serve basis.
The Verahoshalli Gate near Hunsur is less crowded when compared to the other gate which is Nanachi gate near Kutta, May be because most resorts and Homestays are located in and around Kutta. Jeep safari is available at both gates.
Nagarhole Safari Costing
Nagerhole safari pricing was Hiked in November 2017 to control crowd and meet the forest department expenses.
The Current safari cost as per Jan 2018 is listed below
Van safari –
Adults – 350Rs Per head
Kids – Below 8 can go free if sharing a seat with an adult.
Kids above 8 are charged adult cost.
Jeep Safari –
Adults – 1500 Per head
Kids – Kids above 8 are charged adult charges
Flora and Fauna to be observed during the safari
Nagarhole Safari Timing
On All days of the week
Morning – 6.30 to 9 am
Evening – 3 Pm to 5.30 Pm
Note – Issuing of tickets is stopped one hr before the safari end timing.
Note – Safari may be cancelled on Rainy days without any prior notice
Nagarhole Safari office Contact details
For more details that you may want to ask about the Nagarhole safari please Call
Chandresh for Van Safari – 9945419300
Santosh For Jeep Safari – 9632566454
Visitor Guidelines to be followed during and after safari while in the Nagarhole wildlife safari zone .
Dos and don'ts at the at Nagarhole Van and Jeep Safari
Facilities and amenities at Nagarhole
Toilet and parking is available at both gates of Nagarhole safari where safari tickets are issued.
Snacks or drinking water facilities are not available at any of the gates so please remember to carry some if required but do not litter.
The Toilet Complex at Nagrhole Safari Junction
Few meters behind the toilet complex is the favourite relaxing zone for a pack of wild Dogs ( Dholes). So look out for them. If you are lucky you may spot them
Tips for better wildlife sighting at Nagarhole
1, remain silent and calm during the Safari for better sightings.
2, Do not Honk while driving through the forest road. Wildlife may appear any time.
3, Drive slow and look out for wildlife along the road that runs through the Nagar hole National park
4, Wild animals may appear when you least expect so do not stop the car or do not get down from the vehicles.
Note – In case Safari is cancelled or safari tickets are unavailable Jeep safari is available at 12 km from Nagarhole at Tholpetty Wildlife Sanctuary Waynad.
River Side Guest House Near Nagarhole National Park
For River View Guest House Booking near Nagarhole Call 9448485160
Recent Posts
Coorg- A Haven for Nature Lovers
THE WONDERFUL WATERFALLS OF COORG
THE BEGINNER GUIDE TO WHITE WATER RAFTING IN COORG
Gastronomical delights you simply cannot miss in Coorg!
Things to do and not to do in Coorg
August 2019
Nagarhole Safari
Uncategorized
Quick Links
Nature Workshops Nagarhole Jungle safari Tholpetty Jungle safari Bird watching White Water Rafting High Rope Course Activities Waterfalls visit Trekking
Otter's Creek Nature Trust
Poradu Village, Birunani road, Badagarekeri post, Birunani panchayat, South Coorg – 571249
Phone – 9448485160
Latest Blog
Copyright © 2019 by Otters Creek.
Things to Do
Restaurants
Vacation Rentals
Travel Stories
Rental Cars
Add a Place
Travel Forum
Travel Guides
Travelers' Choice
Help Center
Good location, wonderful staff - Safari Hostel
Europe
Russia
Central Russia
Moscow
Moscow Specialty Lodging
Hostels in Moscow
Safari Hostel
Good location, wonderful staff
I've been staying at the hostel safari for 4 nights during a Congress in Moscow. It was perfect also if I was in Moscow on a business trip. Toilets and showers were always available and extremely clean, the whole hostel was extremely clean, the cleaning woman or the staff of the hostel never stopped cleaning around. The most excellent point were the staff itself, extremely helpful in all situations, they spoke and understood English very well, which is not very common in Moscow, and they helped me since the very first day of my stay. I would totally recommend it.
I stayed here with friends for three nights, it is a great location - easily within walking distance from many of the main sights. The dorm is quite small (slept with my bag on the end of my bed, as did my friend), but the beds are decent. The showers work well, and are clean. The only issues with the toilets were that they didn't restock the toilet paper enough which was frustrating, but otherwise they are clean and fine. The owner picked us up and dropped us of at the airports for a good price, he was very helpful and kind. The main issue with my stay was that they had an 11pm quite rule, but it was not enforced. this wouldn't have been an issue, but my room was right outside the main area and they left the TV on most of the night, and people were very loud.
The hostel is situated close to subway (about 10 minutes walk) and 15 minutes walk to Red Square.the place is really nice and cozy. One of the most important thing is that this hostel is clean.and you're able to cook food there.
Hi everyone, The place has no rules regarding noise at all, especially after the midnight. A bunch of twenty year old Russian kids behave like a bunch of the Jungle people, who simply do not recognize the fact that there are other people who have more civilized needs, e.g. sleep at night, rest in quiet rooms, have a chance to use a so called common area, etc. The (Russian) TV will work there about 20 hours a day or more, as loud as possible (which is presizely as loud as they need), and that is considered normal and acceptable. If you decide to have it off or watch something of your own, either on your laptop, or on the same very TV, prepare to a big protest. So, all in all the common area will belong to the "Jungle people", the management will not be trying to help (in a practical way, so that in the end the problem could be solved), basically I was told that there are no noise policies in Russia in general and in this hostel in particular. So if you are ok living in a kindergarten full of unruly and noise twenty- twenty five year old children who are acting out their hormones, and who are on a mission to be as loud as they can possibly be, that's the place to go. If you expect to be respected by another human being who is a guest of that hostel, forget about it, unless they are foreigners. On a more positive note, the receptionists are helpful, positive, and speak English, the place is clean and tidy, but the noise and primitive loud behaviour of the young Russians staying in the hostel and searching for a day and night entertainment is not addressed and probably not going to be addressed in the nearest or even more distant future. After midnight, expect yelling, loud laughing, shouts and complete disregard of the fact that you may sleep at night.
Hi! We received your feedback and would like to thank you for it! It's really pity, that "jungle peple" you told about were able to bother you. But please trust, it's not normal and acceptable for us. Following your complain, we've introduced new noise policy. Since the moment, it's obligatory to keep quiet from 23 in the night till 7 in the morning. Yes, you are right, that there is no special government policy in Russia concerning hotels and hostels (if only they are not located in condominimums), but we're doing our best to provide our guests with high quality accomodation for reasonable price! Have a good day and looking forward to see you once again in our hostel. Best regards, Anton Pavlov, Safari Hostel Team Manager
This is my first experience in Moscow and Russia in general, so I've been slightly surprised to meet so modern, clean and friendly hostel there! Besides, location is just brilliant, near to everything! Strongly recommended. Thank you, guys!
Near metro station, 5 min walk. Good fancy district. Rooms are small, you dont have planty of space but it is clean, stuff is correct, but dont give them to call you a taxi. Obviously thay have some kind a deal and prices is much higher.