The Contents
The Making of
Where Are They Now
Frequently Asked Questions
Q & A with Ed Stone
golden record
Where are they now.
frequently asked questions
Q&A with Ed Stone
golden record / whats on the record
Music from earth.
The following music was included on the Voyager record.
Bach, Brandenburg Concerto No. 2 in F. First Movement, Munich Bach Orchestra, Karl Richter, conductor. 4:40
Java, court gamelan, "Kinds of Flowers," recorded by Robert Brown. 4:43
Senegal, percussion, recorded by Charles Duvelle. 2:08
Zaire, Pygmy girls' initiation song, recorded by Colin Turnbull. 0:56
Australia, Aborigine songs, "Morning Star" and "Devil Bird," recorded by Sandra LeBrun Holmes. 1:26
Mexico, "El Cascabel," performed by Lorenzo Barcelata and the Mariachi México. 3:14
"Johnny B. Goode," written and performed by Chuck Berry. 2:38
New Guinea, men's house song, recorded by Robert MacLennan. 1:20
Japan, shakuhachi, "Tsuru No Sugomori" ("Crane's Nest,") performed by Goro Yamaguchi. 4:51
Bach, "Gavotte en rondeaux" from the Partita No. 3 in E major for Violin, performed by Arthur Grumiaux. 2:55
Mozart, The Magic Flute, Queen of the Night aria, no. 14. Edda Moser, soprano. Bavarian State Opera, Munich, Wolfgang Sawallisch, conductor. 2:55
Georgian S.S.R., chorus, "Tchakrulo," collected by Radio Moscow. 2:18
Peru, panpipes and drum, collected by Casa de la Cultura, Lima. 0:52
"Melancholy Blues," performed by Louis Armstrong and his Hot Seven. 3:05
Azerbaijan S.S.R., bagpipes, recorded by Radio Moscow. 2:30
Stravinsky, Rite of Spring, Sacrificial Dance, Columbia Symphony Orchestra, Igor Stravinsky, conductor. 4:35
Bach, The Well-Tempered Clavier, Book 2, Prelude and Fugue in C, No.1. Glenn Gould, piano. 4:48
Beethoven, Fifth Symphony, First Movement, the Philharmonia Orchestra, Otto Klemperer, conductor. 7:20
Bulgaria, "Izlel je Delyo Hagdutin," sung by Valya Balkanska. 4:59
Navajo Indians, Night Chant, recorded by Willard Rhodes. 0:57
Holborne, Paueans, Galliards, Almains and Other Short Aeirs, "The Fairie Round," performed by David Munrow and the Early Music Consort of London. 1:17
Solomon Islands, panpipes, collected by the Solomon Islands Broadcasting Service. 1:12
Peru, wedding song, recorded by John Cohen. 0:38
China, ch'in, "Flowing Streams," performed by Kuan P'ing-hu. 7:37
India, raga, "Jaat Kahan Ho," sung by Surshri Kesar Bai Kerkar. 3:30
"Dark Was the Night," written and performed by Blind Willie Johnson. 3:15
Beethoven, String Quartet No. 13 in B flat, Opus 130, Cavatina, performed by Budapest String Quartet. 6:37
Music Voyager
This travel-based series discovers the magic and mystery of music, showcasing some refreshing musical beats around the world. This travel-based series discovers the magic and mystery of music, showcasing some refreshing musical beats around the world. This travel-based series discovers the magic and mystery of music, showcasing some refreshing musical beats around the world.
Jacob Edgar
Alvaro Fernandez
Tacuma Bradley
See more at IMDbPro
Episodes 61
Co-Founder, Reggae SunSplash …
Chef, Amaz Restaurant …
Chef, Restaurante Maras …
All cast & crew
Production, box office & more at IMDbPro
User reviews
February 7, 2010 (United States)
United States
Offical Site
See more company credits at IMDbPro
Technical specs
Related news, contribute to this page.
See more gaps
Learn more about contributing
More to explore
Recently viewed
La Música del Voyager
por AM | Abr 27, 2018 | Escuchando , Podcast de Allegro Mágico | 4 Comentarios
😅. Al menos usaron su sinfonía coral Mythodea en la misión a Marte del Odyssey. Gracias por tu comentario! 🙂
Ayyyy Star Trek… tengo 13 años y mi padre ya me ha metido en el mundo de la serie… sin duda una de las mejores series de la historia. Un ejemplo de como algo tan pequeño (porque así fueron sus principios) se ha acabado convirtiendo en un fenómeno mundial. Imposible olvidar personajes como Data o Spock y el capitán Jean-Luc Picard… una serie magnífica que sigue creciendo con Star Trek Discovery. Efectos especiales magníficos y una trama espectacular. En mi opinión, la mejor serie de todos los tiempos. ¡¡¡Saludos desde Sevilla!!!
Hola! Yo también veía a tu edad Star Trek! Nada me emocionaba más que el final de la serie con el enterprise volando por el espacio y la música de cierre! Fueron unos años en los que me metí en novelas de aventuras como la Odisea de Homero y Los Tres Mosqueteros. Me hace ilusión que a ti también te guste Star Trek. Live long and prosper!🖖🏼
Enviar comentario Cancelar la respuesta
Tu dirección de correo electrónico no será publicada. Los campos obligatorios están marcados con *
Comentario *
Correo electrónico *
Hola, soy Claudia Ortiz
Bienvenid@ al blog y podcast de Allegro Mágico, donde comparto lo que mi familia y yo vamos aprendiendo sobre música clásica.
Escucha el podcast desde tu plataforma favorita. Encuéntranos como Allegro Mágico Premium.
¿Nos acompañas?
LO MÁS POPULAR
¿Quién fue Mozart?
Música clásica para dormir
¿Quién fue Tchaikovsky?
¿Quién fue Vivaldi?
La Primavera de Vivaldi para niños
Pin It on Pinterest

Music Voyager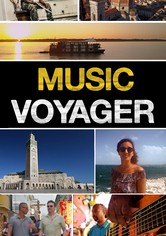 Streaming in:

Music Voyager - watch online: streaming, buy or rent
Currently you are able to watch "Music Voyager" streaming on Tubi TV, Freevee for free with ads or buy it as download on Amazon Video.
Newest Episodes
S9 e4 - season 9, s9 e3 - season 9, s9 e2 - season 9.
This travel-based series discovers the magic and mystery of music, showcasing some refreshing musical beats around the world.
Production country
People who liked music voyager also liked.
Popular TV shows coming soon
Upcoming Documentary TV shows
Log in or sign up for Rotten Tomatoes
Trouble logging in?
By continuing, you agree to the Privacy Policy and the Terms and Policies , and to receive email from Rotten Tomatoes.
By creating an account, you agree to the Privacy Policy and the Terms and Policies , and to receive email from Rotten Tomatoes and to receive email from the Fandango Media Brands .
By creating an account, you agree to the Privacy Policy and the Terms and Policies , and to receive email from Rotten Tomatoes.
Email not verified
Let's keep in touch.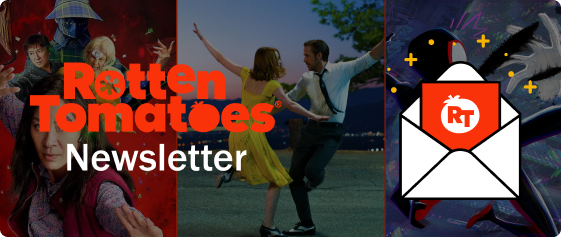 Sign up for the Rotten Tomatoes newsletter to get weekly updates on:
Upcoming Movies and TV shows
Trivia & Rotter Tomatoes Podcast
Media News + More
By clicking "Sign Me Up," you are agreeing to receive occasional emails and communications from Fandango Media (Fandango, Vudu, and Rotten Tomatoes) and consenting to Fandango's Privacy Policy and Terms and Policies . Please allow 10 business days for your account to reflect your preferences.
OK, got it!
Movies / TV
No results found.
What's the Tomatometer®?
Login/signup
Movies in theaters
Opening this week
Coming soon to theaters
Certified fresh movies
Movies at home
Netflix streaming
Amazon prime
Most popular streaming movies
What to Watch New
Certified fresh picks
The Holdovers Link to The Holdovers
Maestro Link to Maestro
Quiz Lady Link to Quiz Lady
New TV Tonight
Colin from Accounts: Season 1
The Buccaneers: Season 1
The Curse: Season 1
Lawmen: Bass Reeves: Season 1
For All Mankind: Season 4
Rap Sh!t: Season 2
JFK: One Day in America: Season 1
De La Calle: Season 1
Most Popular TV on RT
All the Light We Cannot See: Season 1
Sex Education: Season 4
The Fall of the House of Usher: Season 1
Blue Eye Samurai: Season 1
Bodies: Season 1
Invincible: Season 2
Fellow Travelers: Season 1
Lessons in Chemistry: Season 1
Loki: Season 2
Top TV Shows
Certified Fresh TV
Most popular TV
Certified fresh pick
The Gilded Age: Season 2 Link to The Gilded Age: Season 2
All-Time Lists
Binge Guide
Comics on TV
Five Favorite Films
Video Interviews
Weekend Box Office
Weekly Ketchup
What to Watch
100 Best Christmas Movies of All Time – Classic Christmas Films
100 Best Film Noir Movies Ranked
What to Watch: In Theaters and On Streaming
RT25: Celebrating 25 Years of Rotten Tomatoes
Weekend Box Office Results: Five Nights at Freddy's Leads Slow Weekend
Renewed and Cancelled TV Shows 2023
Trending on RT
Shop Rotten Tomatoes
Five Nights at Freddy's
The Marvels
Killers of the Flower Moon
Home > Music Voyager
Music Voyager (2010 - Present)
Music voyager, series info.
This series blends travel to colorful locations with the exciting discovery of the songs permeating these exotic lands. In the search for groundbreaking new talent, the series seeks out concert halls, recording studios and street festivals, as well as intimate performances at places far off the beaten path. Episodes also include the native culture and cuisine of the locations featured throughout the series.
Starring: Jacob Edgar, Alvaro Fernández Ramírez-Gastón, Mirissa Neff, Laurent Le Gall, Tacuma Bradley
TV Network: PBS
Premiere Date: Feb 6, 2010
Genre: Music
Where to watch Music Voyager
Buy Music Voyager on Amazon Prime Video.
Rate And Review
Music voyager photos, cast & crew.
Jacob Edgar
Alvaro Fernández Ramírez-Gastón
Mirissa Neff
Laurent Le Gall
Tacuma Bradley
Skip to Content
Through Oct. 31: Musical tells Voyager space story through '70s and '80s song
Share via Twitter
Share via Facebook
Share via LinkedIn
Share via E-mail
Voyager 1 snapped this "pale blue dot" photo of Earth in 1990 as the spacecraft traveled beyond the orbit of Neptune. (Credit: NASA/JPL-Caltech)
The wonders of the universe—now set to disco music and 1980s rock ballads. 
This week, the Fiske Planetarium at CU Boulder and the touring company Matheatre debut Voyagers , an original musical that follows the story of NASA's twin Voyager spacecraft. 
The immersive experience will take place in Fiske's full-dome theater from Oct. 22 to 31. The show was originally scheduled to run in March 2020 but was postponed due to the COVID-19 pandemic. Audiences can expect to take a journey from Earth to Jupiter, Neptune and points beyond. 
Voyager 1 and 2 launched in 1977 and have since pushed past the boundaries of Earth's solar system. The musical serves as a fitting tribute for that iconic journey, said John Keller, director of Fiske. More than 30 years ago, Voyager 1 snapped what is now known as the "pale blue dot," a photo that shows our own planet as just a pinprick of light in space. 
"Matheatre has done a nice job of telling a human story," Keller said. "It's not just a story about discovering planets. It's a story of humans trying to figure out our place in the universe."
The show promises to be a lot of fun, too, said Sadie Bowman, managing director of Matheatre.
Top: Voyagers poster; bottom: Sadie Bowman and Ricky Coates as Marie and Pierre Cure in Curie Me Away . (Credits: Fiske Planetarium/Matheatre; Matheatre)
"Audiences are going to have some really fun songs stuck in their heads, and they're going to be dancing in their seats," she said. 
Where no one has gone before
Bowman's been helping audiences to dance in their seats—to songs about science, no less—for more than a decade. 
Since launching Matheatre in 2006, Bowman and her husband and fellow actor Ricky Coates have traveled the country and internationallyperforming pun-heavy musicals for adults and kids alike. Their repertoire includes Calculus: The Musical , Tesla from the Machine and Curie Me Away .
"We use live theater to tell stories that get people excited about math and science," Bowman said. "Stories make science a living, exciting thing."
The duo met Keller at a conference in 2018, and the idea for a Voyager musical set in a planetarium was born. It may be the team's most challenging show to date.
"There was not one protagonist that made Voyager happen," she said. "It was this crew of people from all walks of life working together for this one purpose."
To capture that common purpose, Bowman and Coates met with many of the original scientists on the mission to talk about their experiences and what all they learned. They included Fran Bagenal, a professor in the Laboratory for Atmospheric and Space Physics at CU Boulder. 
Coates said that these pioneers were, in many cases, exploring places in our solar system that no human craft had visited before—in the case of Uranus and Neptune, no mission has been back since. 
"Voyager turned these little points of light that you can only see with a telescope into full blown worlds," Coates said. "Some of them have volcanos. Some of them have geysers. Some look like cantaloupes that were broken apart and put back together."
People of the pale blue dot
The inaugural performances of Voyagers will mark the first time that Bowman and Coates have belted their tunes in a planetarium. They're looking forward to melding their music with Fiske's mind-bending trips through space.
The show taps into the music popular during the mission's heyday, beginning with disco and evolving into killer guitar solos. 
Bowman's favorite song is an anthem that delves into the mysteries of Miranda, a bumpy moon of Uranus. "It's an 80s soft-rock ballad," Bowman said. 
She and Coates hope audiences will come away from Voyagers with the same sort of "cosmic perspective" that the mission inspired with a single photo of Earth three decades ago.
"We want them to walk away with this idea that we are all on a tiny pale blue dot in the middle of this vast expanse," Coates said. "That is both lonely but can also help to build community. We're all on this thing together."
Events & Exhibits
Related articles.
Wind Symphony to captivate audiences with fall concert Nov. 16
'Song of Pueblo' a sweeping oratorio on the history of southern Colorado
Musical Nov. 3–12 to celebrate all involved in theater renovation
News headlines.
Arts & Humanities
Business & Entrepreneurship
Climate & Environment
Education & Outreach
Health & Society
Law & Politics
Science & Technology
Campus Community
Administration
Announcements & Deadlines
Career Development
Getting Involved
Mind & Body
Arts & Culture
Conferences
Lectures & Presentations
Sports & Recreation
Workshops & Seminars
Subscribe to CUBT
Sign up for Alerts
Administrative eMemos
Buff Bulletin Board
Events Calendar