Mount Fansipan 2 Days Trek – Roof of Indochina
2 reviews ⭐⭐⭐⭐⭐
2 days 1 night fansipan experience
Moderate to challenging
Cultural immersion & active adventure
Visit Fansipan, highest mountain of Indochina
​Private tours
Vegan-friendly
In this tour, you will be taken by our experienced local guide to the heights of the Hoang Lien Son mountain range.
You will see the change in the vegetation with the mountain's altitude. Giant, centuries-old pine trees and expanses of yellow bamboo mark the higher reaches of our climb, and we may see mountain goats and langur monkeys along the way.
Two days trek, we will be camped at 2.900 m. Here you can join our guide to cooking and make some delicious foods for dinner.
This climb is a challenge for you to break your limits. However, don't worry. With the support of the porters, you will be guided by our dedicated guide through each specific step to conquer the roof of Indochina.
What to Expect
The peak is on the Hoang Lien Son mountain range, which has the status of a nature reserve. It protects the great diversity of animal and plant life, including over 100 hundred varieties of orchids that flourish in this unique ecosystem. You can see the vegetation change as you trek higher, culminating in a forest of dwarf bamboo near the top.
Day 1: Sapa – Tram Ton pass – The point is 2.800 meters (6 hours).
At 8:00 AM: Then you have breakfast and enjoy morning coffee. You will move to our office, where you can leave luggage, receive water and protective gloves, and prepare for the trek.
At 8:30 AM: After a short introduction by your guide, the conquest of Fansipan Peak will start with a transfer from Sapa town to Tram Ton point, where you set the first steps in the journey to conquer Fansipan and enjoy the scenery of Hoang Lien Sơn mountain range.
Throughout this climb, we can observe and learn about the local cardamom plants and the uses they have for this local area. As we trek up to 2,200m, we relax with a picnic lunch for an hour. We then keep on trekking up to the altitude of 2,900m; you will see the panoramic view of Hoang Lien National Park and the vegetation system.
At around 3 PM: Arrive at the height of 2900m, after setting up camp for the night; dinner is cooking on the campfire. Ready to unwind from the day, you will find yourself sleeping soundly while nestled amongst the mountains' rugged beauty.
At the end of the evening, you can enjoy the night sky with thousands of stars in a quiet forest; soak up nature where there is no smoke and noise.
Day 2: The point 2900m – Fansipan peak – Sapa (6.5 hours).
At around 6 – 6:30 AM: We will have breakfast together before we are at the last stage to conquer Fansipan Peak.
After about 1.5 hours , we will arrive at Fansipan Peak and enjoy an impressive morning on the roof of Indochina. We can celebrate the victorious achievement as we arrive at the top, 3,143m above sea level.
After about 1 hour of sightseeing and taking photos at Fansipan peak, we will go down to 2800m and enjoy a picnic lunch around 1.30 pm.
Time to walk to the Tram Ton Pass is quite easy but no less attractive.
At around 3 PM, we will arrive Tram Ton pass, where our driver awaits, and we will be transferred back to Sapa Town.
Ends of the tour.
(The tour will end at about 15:00 – 15:30 in Sapa town, so you can book a bus back to Hanoi or somewhere after that)
Things Must Know
A: Payment must be made at least ONE day before the tour commences.
B: Weather at these high altitudes is unpredictable. It might be muddy in wet weather, making the trek more complicated and taking longer to complete. You need to be of a high level of fitness to complete this climb in 1 day.
C:  When you arrive at the top, if you are too tired, on the way back, you can catch  Cable Car down , but our service will NOT include this, even transport from the Cable station to your accommodation.
Bus From Hanoi to Sapa (Optionnal)
This is optional and will not include in the tour price.
Bus from Hanoi <=> Sapa, It takes about 6 hours. If you arrive at Sapa early, the bus will let you sleep until 5 AM.
The Cabin Sleeper Bus and Single Cabin Sleeper Bus are private, but if you are taller than 1m7, you might consider the Sleeper Bus because you can adjust the bed, making you more comfortable. However, if you want private, the other 2 options would be best.
Once we receive your booking, we will confirm and send you the bus tickets.
You can see the little Badge Text on the image below for more details about which bus to choose.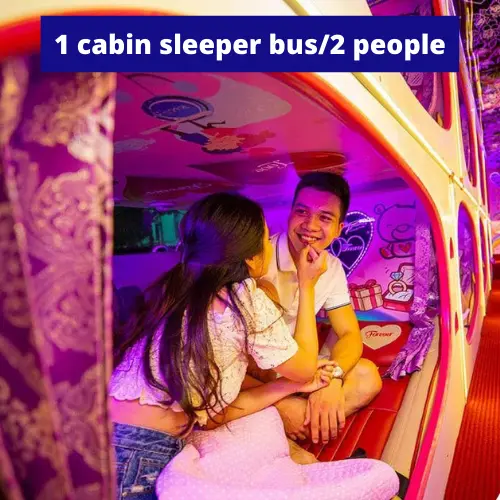 A Cabin Sleeper Bus/42USD/way: This is a cabin with 2 small beds that you can sleep 2 people. If you are a couple or want to make it private, this is the best choice (you can see it in the image).
A single cabin sleeper bus/22USD/way: This is a single cabin with 1 bed that you can sleep with 1 person (Meaning: 1 person/ 1 single cabin). If you are one person and want to make your bus trip private, nothing is better than this option (you can see it in the image).
Sleeper bus/17USD/way: This is a single bed (not private) that you can sleep with 1 person (you can see it in the image).
The times below apply to all bus types.
Good to know
Price for a private tour.
(Recommend) USD182 : One person USD290 : 2 people(145USD/per person) USD360 : 3 people(120USD/per person) USD440 : 4 people(110USD/per person) USD530 : 5 people(106USD/per person) USD612 : 6 people(102USD/per person) USD700 : 7 people(100USD/per person) USD784 : 8 people(98USD/per person) USD864 : 9 people(96USD/per person) USD950 : 10 people(95USD/per person)
Price for a group tour
(In case you have 1 - 3 people) USD145 /person: A group of 2 - 6 people How it works? * We will let you know a day before the tour starts about 'how many people will join you on the day.' * Extra USD20 (pay later), if nobody joins you on the departure day, then your tour will be one private (only one person) *But if you are above 2 people and you still want to make a group tour, there will NOT extra charge if nobody joins you on departure the day.
From your hotel in Sa Pa or in front of Sapa Church
In your hotel in Sapa or Sapa center
The tour will include
♦️ 1 breakfast/ 2 lunches/ 1 dinner ♦️ Entrance fee of the Hoang Lien National Park ♦️ Local Speaking English guide ♦️ Transport from Sapa to Tram Ton Pass and back ♦️ 1 big bottle of water/per person ♦️ Porter service (3 people sharing 1 porter) ♦️ Summiting Fansipan certificate ♦️ Gloves/ person
The tour will NOT include
♦️ Personal travel insurance ♦️ Extra drinks during hiking (e.g., bottled water or beer) ♦️ Tips for tour guide, porter and driver ♦️ Optional return via cable car ♦️ Other expenses outside the program
Things you should bring
♦️ Waterproof Jacket . ♦️ Comfortable clothes - Use while trekking, especially in summer ♦️ Mosquito repellent ♦️ Cash for additional purchases - You might want to go back by Cable Car ♦️ Trekking shoe ♦️ A Jacket - Use when you arrive in the top (The temperature is about 2 - 4 °C in winter) ♦️ Sunscreen
Our convenience & note
🔉*Bonuses: If you have a hotel in Sapa, I highly recommend you leave your luggage there, if you don't have a hotel in Sapa you can leave your luggage with us once we meet you at Sapa Church at 9 AM and the shower is available after the tour
How Private Tour Works
Personal Travel Specialist Dedicated travel specialist
Handpicked Accommodation (Homestay) Best location & price
Flexible Meal Plan Tickle your taste buds
Private Guide and Car Hassle-free tour experience
Adjust the physical activity We can adjust the difficulty of all of our hikes to your wishes and abilities.
Responsive Customer Service 24/7 care
How A Group Tour Works
Lower price and FUNE If you are looking to save money, a group tour is definitely the best way to do that
Cancellation Policy
7+ days prior tour start date: 100% reimbursement of the tour price (no cancellation charges)
6 to 2-days prior tour start date: 25% reimbursement of the tour price
1 day prior or same day of tour start date: no reimbursement
Trekking Tour Sapa owned by a team of Hmong ethnic minorities in Sapa. We use our local knowledge to create  hiking, trekking, and  motorbike tours for those wanting to discover the best and most beautiful areas of Sapa . We were born and raised in this region which helps us to show you places that many companies else may not be able to provide.
Locally & Minority Owned Benefiting the local Black H'mong and neighboring ethnic tribal people.
Authentic Get the real Sa Pa Experience.
Ethical Tribal Visits Preserving the culture of the H'mong and other ethnic minority peoples.
Ecological See the beauty of Sapa and help to preserve its beauty for generations to come.
Book Your Private Trek Online
When Would You Like To Start The Tour?
I n front of Sapa Church (default)
Bus Hanoi <=> Sapa (Optional)
Click here for more details about the bus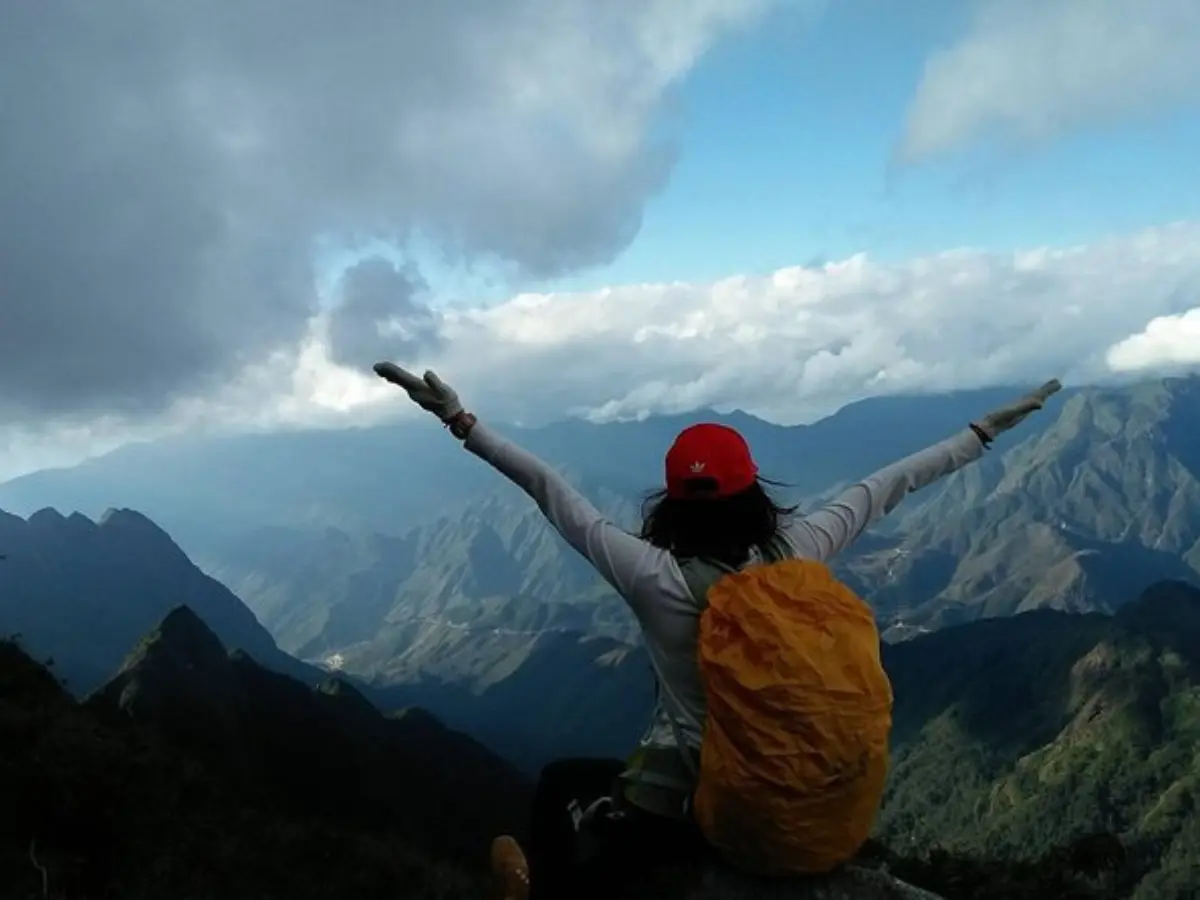 From USD120/person
Bus from hanoi to sapa.
Inexpensive, fast, daylight hours, many amenities, partially refundable, breathtaking views.
Bus From Sapa back to Hanoi
Booking chapa express train, way hanoi to sapa.
*SP3 train departs at Hanoi station at 22:00′. These train tickets will take you to arrive in Lao Cai province, then you have to take a taxi (25$ – go whatever you want) OR a local bus ($5 – leave at 5:30) to Sapa. *NOTE all prices will go up 10% during public holidays (pay later) – Holiday price 2023 will apply on the following dates: 20/1 – 26/1, 28/4 – 3/5/, 1/9 – 5/9, 30/12 – 4/1 (2024)
Way Sapa back to Hanoi
SP4 train departs at Lao Cai station at 9:30 pm. From Sapa, you have to take a taxi (25$ – go whatever you want) OR a local bus ($5 – leave at 5:30) to Lao Cai.
Limousine/Minivan From Hanoi to Sapa
Fast, comfortable, flexible pick up, consistent prices, soft seats. Ticket price according to seat position: 02 first seats $18/person/way, 04 holding seats $23/person/way, 3 last seats $21/person/way
Limousine/Minivan From Sapa back to Hanoi
+84 829 098 686
Mon - Fri: 8:00 - 18:00
North Vietnam Tours
Tours in the Central
Tours in the South
Ha Giang Tours
Mu Cang Chai Tours
Ninh Binh Tours
Pu Luong Nature Reserve Tours
Cat Ba Island Tours
Halong Bay Tours
Son La Tours
Lan Ha Bay Cruises
Halong Bay Cruises
Bai Tu Long Bay Cruise
Hanoi Tours
Ba Be National Park Tours
Bac Son Tours
Mai Chau Tours
Ban Gioc Waterfall Tours
Hoi An Tours
Quang Binh Tours
Quang Ngai Tours
Quy Nhon Tours
Buon Ma Thuot Tours
Da Nang Tours
Mekong Delta Tours
Da Lat Tours
Can Tho Tours
Nha Trang Tours
Ho Chi Minh City Tours
Phu Quoc Island Tours
Vung Tau Tours
Top 10 things to do in Ha Giang
Top 10 things to do in Mu Cang Chai
Top 10 things to do in Ninh Binh
Top 10 things to do in Cat Ba Island
Top 10 things to do in Sapa
Top 10 things to do in Halong Bay
Top 10 things to do in Hanoi
Top 10 things to do in Cao Bang
Top 10 things to do in Hoi An
Top 10 things to do in Quang Binh
Top 10 things to do in Hue
Top 10 things to do in Da Nang
Top 10 things to do in Quy Nhon
Top 10 things to do in Phu Quoc Island
Hanoi Tour Packages
Hanoi Photography Tours
Hanoi Culinary Tours
Hanoi Tours To Halong
Hanoi Tours To Sapa
Tours Hanoi To Ninh Binh
Sapa Homestay Tours
Sapa Hiking Tours
Sapa Market Tours
Sapa Luxury Tours
Sapa Eco Tours
Fansipan Trekking Tours
6 Best Tours in Halong
Halong Private Tours
Halong Seaplane Tours
Halong Shore Excursions
Multi-Day & Extended Tours
Day Trip & Excursions
Cat Ba Island
Cat Ba Island Kayak Tour
Cat Ba Monkey Island Tour
Cat Ba Island Day Tours
Cat Ba Island Boat Tours
Cat Ba Island Tour Halong
Cat Ba Tours From Hanoi
Tam Coc Tours
Cuc Phuong National Park Tours
Quang Binh Adventure Tours
Thien Duong Cave Tours
Phong Nha Cave Tours
Hue Sightseeing Tours
Hue Walking & Food Tours
Bach Ma National Park tours
Tours to Quang Binh From Hue
Tours to Da Nang from Hue
Hoi An Tour from Hue
Sightseeing Tours
Danang Free & Easy
Day Trips & Excursions
Eco Adventure Tours
Shore Excursions
Hoi An Tour Packages
Eco Tours Hoi An
Hoi An Walking & Food Tours
Tours from Hoi An to Hue
Tours from Hoi An to Quang Binh
Tours From Hoi An to Da Nang
Con Dao Island Tours
Vung Tau Mekong Delta Tour
Vung Tau Tour From Saigon
Tour from Phu My Port
Top 10 Destination in North Vietnam
Mu Cang Chai
Bai Tu Long Bay
Top 10 Destination in Central
Buon Ma Thuot
Mui Ne Beach
Top 10 Destination in The South
Ho Chi Minh City
Phu Quoc Island
Suggested Vietnam Itineraries
Vietnam Rail Tours
Vietnam Beach Holidays
Vietnam Classic Tours
Vietnam Family Tours
Vietnam Photography Tours
Vietnam Food Tours
Vietnam Honeymoon Tours
Vietnam Luxury Tours
North Vietnam Itineraries
Central Vietnam Itineraries
South Vietnam Itineraries
Vietnam Shore Excursions & Tours
NOT sure where to go next? We're here to inspire you
Fansipan trekking Tours
Fansipan trekking tours that you will have chance to discover the roof of Indochina. It's has been a "mecca" that travel lovers wish to conquer once.
A breathtaking experience awaits at the top of Mt. Fansipan
At 3,143 meters (10,312 feet), Mount Fansipan is the highest peak in Vietnam, Laos and Cambodia combined. Trekking the mountain is a challenging but realistic option. Book tour hiking Fansipan with us that you will have chance to view panorama of Vietnam, Laos and China from Fansipan peak.
Truly Fansipan Trek
The best fansipan tours & around, fansipan mountain trek 2 days.
Enjoy the beautiful view and hunting unique pictures, trek down same way to Tram Ton pass and experience different beauties in the mountain. View now
2 Days Off The Beaten Track in Sapa
The trip will offer you the "off beaten track" for discover the non-touristic to touch the local authentic life and amazing beauties.. Check it now
Luxury Night Train to Sapa from Hanoi 3 Days
It will be the great journey to discover the mountainous area, get trekking experience at minority village, waterfall and pleasure yourself on Victory Sapa resort with the perfect harnormy with the nature. Check now
Ms. Angela is our experts for this itinerary and as seasoned travellers she has the inside track on the most memorable adventures in Sa Pa, Vietnam.
All are tailor-made tour from Origin Travel Team
This itinerary is to give you the flavor experience we can do in Vietnam!
Top Things to do in Sapa
All Things Need To Know Before Travelling To Sapa
Ham Rong Mountain
Being formed like a dragon's head dimly looming within the skinny veil of the early morning, Ham Rong Mountain, that fantastic mixture of synthetic and
Sin Chai Village
Sin Chai village is home of the Red Dao people. Where the women wear beautifully embroidered garments with silver jewellery and a huge turban. The
Can Cau Market
Travel to Sima Cai almost tourist will surprised by the bustling scene of people who buy sellers of Can Cau market. What is the characteristic
Sa Pa Ancient Rock Field
Sa Pa Ancient Rock Field is located in Muong Hoa Valley, Hau Thao Village, Sa Pa District, Lao Cai Province. One of the most beautiful
Sapa Museum
Sapa museum foundation in 2007. There are more than 200 monuments and items keep here. Such as movie, books belong to Hmong, Gia, Tay, Xa
Sapa Travel Blog
BE INSPIRED, BE READY
Get new experience of travel stories and taste local ingredients in traditional and local cuisines. It will take you into stepping of discover hidden of Sapa!
What are the things you have to try in Sapa?
Top 5 Useful Sapa Travel Tips
Top 10 Delicious And Cheap Restaurants In Sapa
Best price guarantee
Make sure you get right value for your Best Price & Quality Guarantee
Trust &amp SAFETY
Trust & safety is our primary business concern. Because everything depend on trust
Best Travel Agent
A best travel agency is really an indispenable resource for making the most of your trip, time & money
HOW WE WORKS?
Responsible Travel
With Environment
With Culture
Giving Back to the Community
Destinations
Testimonials
Privacy & Cookies
Booking Conditions
Online Payment
HAVE QUESTIONS?
MS. ANGELA: +(84) 829-098-686
24/7 DEDICATED CUSTOMER SUPPORT
Join Us On...
Copyright © 2009 – 2023 Origin Travel – All Rights Reserved
Business License No: 0104007191 – INTERNATIONAL TOUR OPERATOR LICENSE No: 01-790. Issued by VNA
YOUR TRAVEL PLAN
Industry News
Download Brochures
Useful Information
Photo Gallery
Construction Reports
Operations Reports
Enter your email and password and start exploding Origin Travel features
Mount Fansipan Trek - 1 Day
Description/itinerary.
Sapa —> Park Ranger's Station —> Fansipan Summit —> Park Ranger's Station —> Sapa Distance 20 km Grade Difficult
Trek to Mount Fansipan the Roof of Indochina with  our world   award-winning  Sapa O'Chau Travel Social Enterprise. Perfect for hardcore trekkers short on time but not on energy.
With an early start time of 5.30am - 6am, we meet our guide and driver. We are then transferred by car 15km from Sapa, to arrive at the Fansipan Park Ranger's Station at a height of 2,000m, ready to begin the climb. The mountain's ecosystem is rich, with 2,024 floral varieties and 327 faunal species. The challenging ascent and descent will take around 7-8 hours. Throughout, we hike through stunning primary deciduous and evergreen forests, follow crystal clear mountain streams, and brave windswept ridges. We will take short breaks along the way, you may take pictures at various scenic points during this climb if the weather permits. Forest types change with increasing altitude. Around the summit, dwarf bamboo is all that can survive. We arrive at the 3,143m summit around midday, and celebrate this victory with a picnic lunch, sitting high above the hills and hopefully with views of the stunning mountainous landscape. The descent, will take around 3-4 hours (depending on individual fitness levels). We will arrive back at the starting point with the car waiting for us to send us back to Sapa. Our tour ends with a soothing herbal medicine bath or foot massage.
Please Note:
1. Payment must be made at least ONE day before the tour commences
2. Weather at these high altitudes is unpredictable. It can be muddy in wet weather, which makes the trek more difficult and takes longer to complete. You need to be of a high level of fitness to complete this climb in 1 day.
Book Mount Fansipan Trek - 1 Day Now Price per person in group: USD47 for 6-10 pax, USD57 for 4-5 pax, USD70 for 2-3 pax, USD97 for 1 pax
Tour guide, entrance fee, picnic lunch, transport, porter (for 4 pax and above), standard national park levy (toilet, insurance, and park authority observer), Summiting Fansipan certificate, 1.5L water, gloves
Not Included
Personal travel insurance, tips, optional return via cable car.
You Should Bring
Strong and comfortable trekking shoes, waterproof jacket, suitable clothing, mosquito repellent.
Thank you for your encouragement O
Privacy and Cookies
Term & Conditions
Sapa Attractions
Sapa Fansipan Tours
Fansipan itself is an attraction of Sapa area as well as Northern Vietnam. The peak is a part of Hoang Lien mountain range, which is under the protection of Hoang Lien National Park. The trip offers you an opportunity to explore the beautiful nature and challenge yourself.
Fansipan one day Tour
Fansipan Mountain Treks Specially
Fansipan Climbing Sapa Tour 2 Days/1 Night
Processing...
Bạn phải bật JavaScript
Fansipan Climbing Tour 2 Days
Fansipan Climbing Tour 2 Days is one of Vietnam best hikes we run in Sapa, Fansipan, Northern Vietnam. Begin your adventure with an overnight train trip from Hanoi to Laocai, then Sapa. Continue your outdoor adventures from Sapa
Description
Fansipan Climbing Tour 2 Days is one of Vietnam best hikes we run in Sapa, Fansipan, Northern Vietnam. Begin your adventure with an overnight train trip from Hanoi to Laocai, then Sapa. Continue your outdoor adventures from Sapa town as you trek through local H'mong villages to reach the Hoang Lien National Park or Hoang Lien mountain range. You trek through the jungle, spend a night in camp (camping) before climbing to the mount Fansipan and trek back to the town.
Map of Fansipan climbing tour
Fansipan climbing tour itinerary
Day 1: sapa – fansipan mountain..
8:30AM: You will be met up with our team at your hotel in Sapa. After a short briefing about the tour, you will be transferred by our support vehicle uphill to the Tram Ton Heaven's Gate (16km). Enjoy some stops along the way for great view of Fansipan. Upon your arrival at the height of 1957m – Tram Ton, you begin your three-day adventure trekking along a trail for almost the whole morning through rain forest up and down hill to 2,200m peak. Lunch break for an hour. Afternoon trek gets tougher as the trail winds its way on steep mountain sides through bamboo forest. The plantation changes a lot as the trail reaches to higher elevation. Arrive to the camp-site at 2,800m peak in late afternoon. Relax and free to explore the wild surrounding.
Day 2: Climbing Fansipan Mountain Peak.
After breakfast you will leave the camp-site at 08.00. The trek gets though bamboo forest and flat land of grass for an hour and then getting up very steep mountain side for nearly 1,5 hour to reach to the Peak! Congratulation! You have conquered the roof of Indochina at the height of 3143m. In a nice day, great view of a vast region westwards to Lai Chau, eastwards to Lao Cai…even further to China and Dien Bien Phu are all in your sight and under your feet. The way back is easier and it takes only 1,5 hour back to the 2,800m camp-site where you stop for lunch. Leaving the campsite at 2.00 pm, you hike along the same trail back for 3 hours and arrive at the 2,200m camp-site at about 5.00 pm. Relax and free to explore the wild surrounding nature.
Day 3: Mt Fansipan – Sapa.
After breakfast, you will leave the camp-site at 08.00. The trek gets mostly downhill for 1 hour and then turn left to a narrower trail getting through thick primitive forest for 2 hours. Arriving to the upstream of the Muong Hoa River at noon. Lunch break. Afternoon trek last for nearly 2 hours. You trek downhill going through several isolated hamlets of the H'mong. Arriving to Sin Chai village at about 3.00 pm, you will be picked up by your vehicle for a short road transfer to Sapa. Upon your arrival in Sapa town, you will be dropped off either at your hotel or somewhere else in the town. Trip ends.
Tailor-made trip
Hiking Vietnam specializes in tailor-making trekking and hiking vacations in Vietnam. We offer the widest selection of day walks, jungle trekking, mountain hiking, trekking home-stay, camping and wild life discovery in the northern Vietnam. With a dedicated team of senior travel consultants, hiking tour specialists, experienced English-speaking tour leaders, local H'mong, Thai, Tay guides, cooks, porters we can design any trekking, hiking, walking option for any age and budget. This Fansipan Climbing Tour 2 Days is only a sample that can be further customized to better fit your personal requirements. Just follow this itinerary or contact us for designing your own adventure.
Fansipan Climbing
Fansipan Trekking Tours
Fansipan Trekking Tour 3 Days
Fansipan Trekking 2 Days Tour
Fansipan Mountain Photos
Additional Information
Itinerary disclaimer.
Occasionally our tour itineraries are updated during the year to incorporate improvements stemming from past travelers' comments and our own research. The information given in this itinerary may be slightly different to that in the service proposal. It's very important that you print and review a final copy of your itinerary a couple of days prior to travel, in case there have been changes that affect your plans. If you have any queries, please contact us . We are here to help you!
Please note that while we operate successful trips in Vietnam throughout the year, some changes may occur in our itineraries due to inclement weather and common seasonal changes to timetables and transport routes. This can happen with little notice so please be prepared for modifications to the route. The order and timing of included activities in each location may also vary from time to time.
Difficulty levels
Our trekking tours can be classified into three levels
There are about 8 – 10K to walk on flat roads. No previous experience is necessary. Anyone in good health and fit enough to perform an occasional hike can take an easy level trek. Vietnam easy walks are provided in Hanoi, Bac Giang , Mai Chau, Ngoc Son Ngo Luong…
There are about 10 – 15K to hike on flat and hilly roads. At this point too, no special background is required. Hikers accustomed to trekking in hilly areas of Mai Chau , Pu Luong or Lai Chau, Yen Bai successfully accomplish our treks "moderate", provided they are in good health and to have a correct fit. These treks are moderate or easy hikes with an average duration or shorter but more difficult steps.
There are about 16 – 23K to trek on uphill/downhill dirty, rocky trails. Physical fitness is very important for these treks and you may have to lead you home before the trek. Most treks in this level are comparable with long rides in the Fansipan mountain or the the mountainous region of Ha Giang , Cao Bang , sometimes higher altitudes. The climate and isolation can also participate in difficulty. Prior trek experience is preferable but not vital if you have confidence in your fitness.
Our trip cost usually includes the following services. Please bear in mind Lotussia Travel is specialized in tailor-made trips. Trip cost vary depending on group size and other details.
Car transfers
Local tour guide. The English-Speaking guide is provided by default. Other language may be available upon request (with extra charge).
Local porter(s)
Accommodation
Sightseeing entrance fees.
Bottled water.
Unless required most of the following services are usually not included in our tour price.
Visa (required)
Flight/Train tickets.
Accommodation pre/post trip.
Travel insurance
Personal expenses
Our tour guides speak English or French. They hold a university degree in tourism and national license as a guide. If you wish to send a tour leader along with any group, he or she can fully rely on the knowledge and experience of our local guides.
Remote treks are always accompanied by a local representative to deal with permits and authorities and manage the porter team. They speak the local dialects, know the cultural traditions and give tips on suggested behavior in fragile ecological areas and tribal communities. For some itineraries, the role of tour leader and representative is combined.
When to hike
The north Vietnam experiences two distinct seasons; winter and summer. Winter is cool, dry and lasts from November to April. Temperatures range between 15 to 25°C during the day and 0 to 10°C during the night. With little rain, the winter season offers the most pleasant weather conditions for trekking in Vietnam. Read more about Vietnam weather .
During all trekking tours we may use local porters to carry your luggage as well as our trekking equipment, where required. To generate local income we employ local villagers for this task. Participants will have their own porter, carrying trekking equipment and luggage to a maximum of 15 kg per client. Travelers only have to carry their day packs. Read more how to pack
Depending on the nature of the tour, journeys will be accompanied by an air-conditioned car/minibus cover the larger overland sections.
Campsites and lodges are not common in Vietnam, instead we make use of homestays; staying the night in tribal villages along the way. Facilities are clean, but very basic. Travelers share a bamboo-slat floor, separated by curtains. Animals usually sleep under the house and restrooms and showers are often absent. Water sources are available outside. Mattresses, blankets and mosquito nets are taken care of.
Over the years Lotussia Travel has established a number of projects to upgrade home stay accommodation into a bit more comfort. Basic facilities aside, spending the night in a tribal village and enjoying a meal with the locals brings travellers unforgettable cross-cultural experiences. In the past 15 years of organizing trekking by this way, we never received a complaint.
During all treks meals will be arranged on the spot, in local restaurants and at home in local villages along the way. The meals are prepared by our cooks, the local guide or by the local host. Our cooks are well trained to prepare and serve food hygienically and they cook a variety of local delicacies. Sometimes this may include the slaughter of a chicken, duck or pig. We sometimes have the chance to bring western food, and snacks from Hanoi for breakfast and picnics along the way, and coffee and tea are available in abundance. Our cooks make a special effort to provide as much variety as possible. The porters give necessary assistance on the spot.
Drinking water
There are many shops and villages that have bottled water for sale. On remote trekking tours, we buy a sufficient supply of water for the next couple of days. We recommend bringing some water purifying tablets.
Comfortable lightweight clothing in natural fabrics such as cotton is most suitable for travelling in Vietnam. The dress code is fairly casual as in most parts of the tropics but it is advisable to cover arms and legs in the evenings against biting insects. A lightweight raincoat is a good idea in the rainy season. During the winter months warm clothing is needed for visiting the north of Vietnam. Visitors should not wear shorts, short skirts or other skimpy clothing when visiting religious buildings such as pagoda, temple, communal house and shoes should be removed before entering a private home.
What you take will naturally depend upon where you are travelling and the style of journey you are undertaking, and it can often be difficult to decide what to pack. Nevertheless, the following should act as a useful checklist of essential items worth thinking about taking.
1 medium-sized backpack.
Comfortable walking shoes with good grip
1 long (easy to dry) pants and 1 long sleeved shirt to wear during the trek (easy to dry).
1 pair of flip flop (sandals).
1 pair of shorts and T-shirt to wear at camp site (2 if you do 4-day trek).
1 medium-sized towel.
1 medium-sized dry bag.
Hiking poles/walking sticks
Responsible Tourism
We strongly believe that Responsible Tourism can support to local communities: proving incomes,positive cultural exchanges and an incentive to protect natural environment. We recognize that there is always space for improvement. We continually strive to narrow the gap between principle and practice.
Environment
We have been turning environmentally responsible tourism into practices to minimize tourist impact upon the local habitat. From biodegradable soaps to re – usable water containers, we provide clients with the best information and mean to help them identify and implement effective ways to positive protect local nature and communities. It is a vital criteria that can be passed on and abided by all, long after the trip ended.
Prior to our tours, we contact and work with local community leaders to make sure we are welcome and in a manner that minimizes negative social and cultural impacts. We visit local development and community projects specific to the region, encouraging customers to donate and assist such a projects in appropriate and sustainable manner.
Where make sure that where and whenever possible our tours positively benefit the local community. We stayed at locally owned accommodation and visit cottage industries for local handicraft souvenir, generating income for local business. We often employ, hire support team such as local guide, motor-taxi drivers, cook assistants on all trips to ensure that the local community benefit not only short term but with increased employment opportunities for the future.
There are no reviews yet.
Your email address will not be published. Required fields are marked *
Your review *
Name *
Email *
Similar tours you may like
Sapa 3 Day Hike – Y Linh Ho, Ta Van Village Route
3 Day Trek Sapa – Seo Mi Ty, Ta Trung Ho Village Route
Sapa Trekking 2 Nights Itinerary – Ban Sai, Sin Chai Village Route
SAPA TOUR BY TRAIN
SAPA TOUR BY BUS
Sapa Daily tour
Fansipan tour
MAI CHAU - HA GIANG - BA BE LAKE
Luxury Cruises
Deluxe Cruises
Halong Bay full day
Hanoi – Ninh Binh and around
Hoi An – Hue
Highlight of Vietnam
AIRA HOI AN
SPECIAL OFFERS
OUR RESTAURANTS
Visa & Transfer services
Aira Boutique Hanoi Hotel & Spa
AIRA BOUTIQUE HOI AN HOTEL & VILLA
LEA'S GARDEN PRIVATE VILLA
THE BLUE ALCOVE HOTEL
MOUNT FANSIPAN - 1 DAY
From November to April : It is a winter – dry season and very cold, possible sunny misty and rain but not heavy rain. Temperature from -2 to 12*c in this time
From May – October is Summertime, it is also very cold in Fansipan, possible sunny and rain a lot and some misty but not full day or every-day. Temperature is about 5 to 15 Oc
The weather changes very quickly in a day and every day
Advanced booking is required and subject to availability
Full advanced payment is required
Cancellation/change up to 05 days before the date of arrival: no cancellation charge, a full refund
Cancellation/change less before arrival or in case of no-show, the full charge will be applied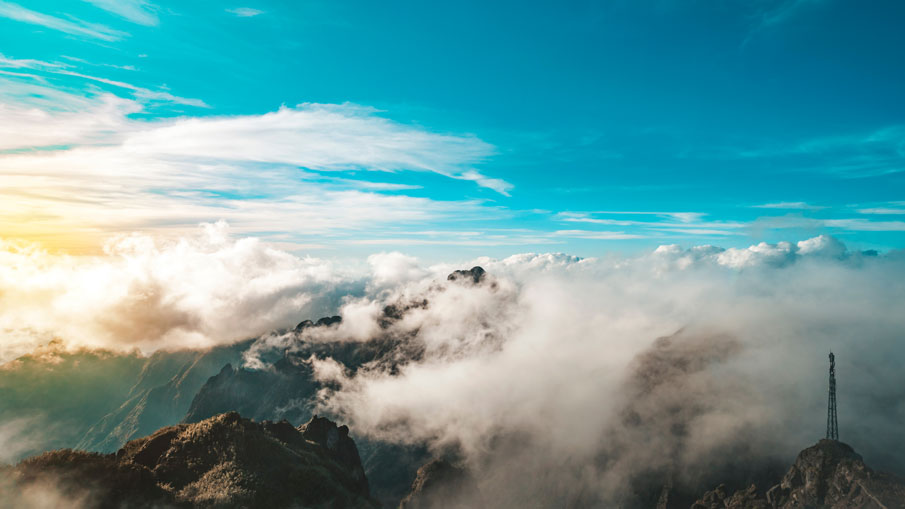 Why Book With Us?
No-hassle, best price guarantee
Customer care available 24/7
Hand-picked Tours & Activities
Get a Question?
Do not hesitage to give us a call. We are an expert team and we are happy to talk to you.
+84 93222 0407
Other Tours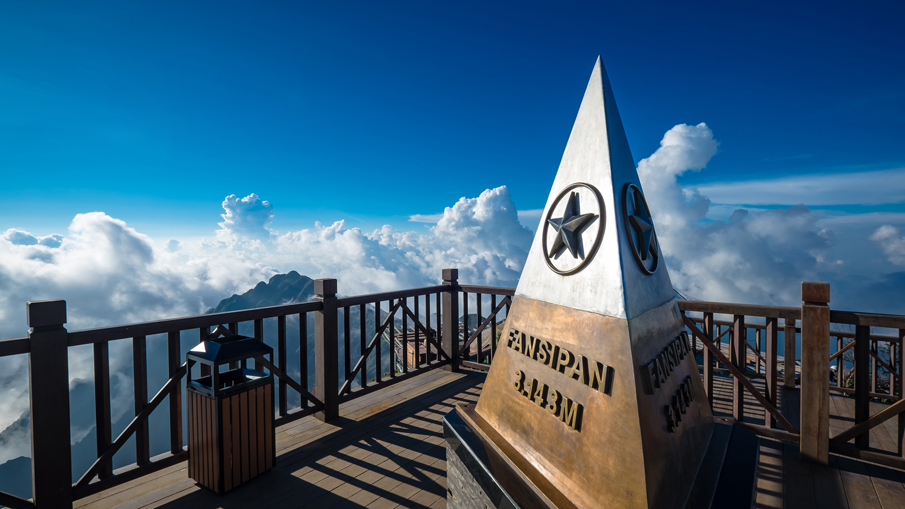 MOUNT FANSIPAN – 2 DAYS
Price from : $160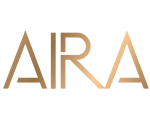 AIRA TRAVEL
38A Tran Phu St., Ba Dinh Dist., Hanoi, Vietnam.
Hotline (WhatsApp): Hotline (WhatsApp): +84 93222 0407 Sales Dept. (WhatsApp): Sales Dept. (WhatsApp): +84 93222 0407 Email: E: [email protected]
Location & Contact
Travel Advices
gucci replica 1:1 dior replica cintura louis vuitton falsa fake Louis Vuitton shoes louis vuitton wallet replica louis vuitton wallet replica replica louis vuitton luggage hermes birkin replica replica louis vuitton m40780 louis vuitton shoes replica replica louis vuitton m40780 louis vuitton bumbag replica louis vuitton wallet replica replica louis vuitton luggage louis vuitton sling bag replica replica louis vuitton wallet Replica Gucci Belts Louis Vuitton Replica replica louis vuitton m40780 borse louis vuitton imitazioni cartier love bracelet replica 1:1 louis vuitton fake Michael Jordan Youth Jersey Bulls replica hermes Taschen replica cartier ring louis vuitton wallet replica dior replica louis vuitton wallet replica goyard replica hermes replica louis vuitton replica Portafoglio louis vuitton falso louis vuitton outlet louis vuitton wallet replica fake louis vuitton mini purse fake louis vuitton kaufen Scarpe louis vuitton imitazioni Scarpe louis vuitton imitazioni Occhiali louis vuitton imitazioni replica louis vuitton replica louis vuitton louis vuitton replica Louis Vuitton replica replica cartier love bracelet replica cartier love bracelet replica Louis Vuitton shoes louis vuitton shoes replica louis vuitton shoes replica Louis Vuitton wallet replica imitazioni borse louis vuitton replica louis vuitton replica louis vuitton louis vuitton wallet replica replica louis vuitton m44813 fake louis vuitton sling
Day Cruises
Luxury Cruises
Deluxe Cruises
Budget Cruises
Private Cruises
Honeymoon Cruises
Family Cruises
Small-group Cruises
Classic & Culture Tours
Off-the-beaten-track Tours
Trekking/Hiking Tours
View All Tours
Cat Ba National Park
Ba Be National Park
Phong Nha – Ke Bang National Park
Ho Chi Minh City
Mekong Delta
Cu Chi Tunnels
Phu Quoc Island
Tourist Visa to Vietnam
Business Visa to Vietnam
Blacklist Removal
Labor & Residence Services
About TTTG Travel
How To Book
Booking Terms & Conditions
Privacy Policy
Responsible Travel
GET FREE QUOTE
Sunrise Fansipan Mountain Trek Tram Ton Trail
Why fansipan mountain trek.
If Europe has The Alps, Vietnam has Mt. Fansipan. This "Tonkinese Alps" serves as the highlight of all the highlights in Sapa , the premier trekking base of Vietnam. Gaining its reputation as the Roof of Indochina , Mt. Fansipan is king of all hiking trails in Vietnam, Laos and Cambodia, intimidating all other peaks with its 3,143m-tall stature. Sapa attracts numerous local and foreign visitors all wanting to taste a piece of its symphony of nature through the popular trekking tours. Everyone visits Sapa to trek the local villages and surrounding rice terraces or waterfalls. For adventurers longing for a non-touristy experience on an off-the-beaten track , scaling the highest mountain in Indochina, taking our Fansipan Mountain Trek is the answer.
DOES IT SOUND LIKE YOU?
Hiking Mt. Fansipan is not for everyone, since it will take you on a physical and mental challenge . Take the following into consideration before deciding to take the journey to the Roof of Indochina:
You will be traversing up and down the ridges, sometimes covered with vegetation, sometimes exposed to the sun. This trail is an everyday norm for locals as young as 15 years old to hunt for food, and gather woods and herbs for a living. Do you think you are fit enough to take on the challenge?
Disconnect to connect. Taking a 2 journey into Mt. Fansipan disconnects you from the hustles and bustles of the city while immersing you with the peaceful and serenity of nature . You'll see different kinds of plants along the way, spot a variety of bird species and smell the crisp mountain scent. Are you a nature-lover willing to leave the comforts of the city?
IT IS HARD BUT WORTH IT
Aside from satisfying your craving for adventure, you'll surely get a glimpse of heaven at the summit, with stunning views of the surrounding mountains' glorious peaks and the sea of seemingly infinite clouds. When visiting in winter, you'll even get to chance upon a blanket of frost covering whatever you'll find at the summit. When you have the chance, don't miss to c atch the sunrise at the summit , turning the clouds into a golden sea.
JOIN OUR FANSIPAN MOUNTAIN TREK SMALL GROUP TOUR!
We can make your trip hassle-free though! The Terrible Tour Guide Travel organizes Fansipan Mountain Trek Small Group and Private Tours to Fansipan Mountain. Instead of worrying about transportation, food, and travel permits, all you need to do is coordinate with us your desired tour dates, and be in Sapa or Hanoi where we can pick you up!
Code:  STSP04
Type: Group Tour/Private Tour
Duration:  2 Days
Style:  Off-the-beaten-track, Hiking, Nature
Difficulty: 3/5 (Looking for more challenge? Take our Sin Chai Trail or Cat Cat Trail )
Route:  Sapa – Fansipan Mountain Trek – Sapa
Detailed Itinerary
DAY 1: SAPA – TRAM TON – 2200M – 2800M (-/L/D) If you already in Sapa , our driver & tour guide will pick you up at your hotel between 8:30 to 9:00. If you take a sleeper bus or overnight train from Hanoi the day before , please come to our meeting point at 07 Thac Bac Road, Sapa. 
At 9.00 , begin our Fansipan Mountain Trek, transfer to Tram Ton pass , the jump off point for the ascent of Mount Fansipan and get to know your guide/porter from the Black Mong people who will carry the food and stuffs up on the mountain. ( Note: due to cost efficiency, the guide is also a porter if the group is smaller than 3)
Along the trail, you will pass through pine and bamboo forests , and tread beside streams in a cool climate. During the hike, you get a good opportunity to learn from your tour guide about the minority tribes of Black Mong, Red Dzao and Dzay. the indigenous people living in Sa Pa.
Around 12:00, you will stop over at 2,200 meters. Enjoy a picnic lunch prepared by the tour guide. After a rest, you will make your way to the sleeping quarters at 2,800 meters.
At around 16:00 , you will reach the rest hut. You will have the time to rest or explore the surroundings while your dinner is being prepared.
At 18:30 , enjoy your dinner and take advantage of an early night's rest.
DAY 2: 2800M – SUMMIT – 2800M – TRAM TON – SAPA (B/L/-) At 4:00 , after having breakfast with a cup of hot tea or coffee, you will do the final assault to the summit, trekking through the bamboo forest and approaching the top of the mountain where vegetation becomes less.
At 6.30 , you will have conquered The Roof of Indochina . Congratulations! Marvel at the sunrise and take pride standing on the highest peak in Vietnam. Great views over the valleys of Sa Pa and Lai Chai Province will reward you. Peaks of Yunan Province in China are sometimes visible.
Around 8.00 , you'll begin descending and enjoy a picnic lunch on the way down to the Tram Ton.
Around 12:00 , you will be back in Tram Ton already, where your service vehicle back to Sa Pa awaits you. Your Fansipan Mountain Trek ends here!
Accommodation
*Note: A minimum of 2 pax is required for a group tour to depart. 
*Note: Please do let us know in the enquiry if you prefer a Private Tour
*Rate: This rate is quoted in USD per person, valid from 01 Jan 2023 – 31 Dec 2023
Hotel pick-up & drop-off service in Sapa Town.
Transfer service to/from Sapa – Tram Ton.
Meals: 1 breakfast, 2 lunches, 1 dinner.
Mineral water (2 bottles per person)
Shared accommodation at 2,800m.
Sleeping bags.
Local English-speaking tour guide/porter.
Travel permits.
Travel insurance.
No extra charge after confirmation.
24/7 hotline support guaranteed.
Transportation to/from Hanoi – Sapa (Bus: 15$/pax/way, Train: 30$/pax/way)
Personal expenses.
Other services not mention above.
Transportation Hanoi - Sapa
*Note: Free transfer to/from Sapa -Lao Cai if you book the overnight train
*Rate:  This rate is quoted in USD per person, valid from 01 Jan 2022 – 31 Dec 2022
Know Before You Go
Please inform of dietary requirements such as allergies or vegetarian food requests.
If you feel tired, you can ask your tour guide to buy a cable car ticket for the descent (additional $30 US per person)
We partner with locals from the Black H'mong community to guide you for this Fansipan Mountain Trek Tour. This doesn't just reduce the cost of the tour, but more importantly, it helps their local community. Although they can speak little English to communicate with you, please don't expect them to be as fluent as a professional and licensed tour guide. However, should you wish a fluent professional guide for your trip, just let us know during booking. You may hire one at $70 US per day.
What to pack for your Fansipan Mountain Trek?
Your packing list will vary depending on the season. Obviously, December and January will require warm clothes. The ideal season to hike is from April to May and will require fewer clothes. Nonetheless, here is a list of things to bring on your hike:
– Good hiking/trekking shoes with excellent traction and support – Good hiking socks – Pair of lightweight sandals you can wear with socks at night – Hat, gloves, maybe scarf if needed at night – Warm fleece or sweater for night and if you get cold during hike – Rain jacket (is a must) and you might think about a cover for your pack – You should be wearing lightweight and moisture-wicking clothes – Medicines: think about your stomach, maybe bring along a pain reliever – Toiletries, maybe even a little towel – Sunscreen and mosquito repellent – Extra energy snacks – Zip-lock plastic baggies for phones and electronic personal items to be safe – Earplugs if you are a light sleeper
Can I leave my luggage at your office during the hike?
Yes, of course! Your belongings will be kept safe at our office.
Can I take a shower before and after the hike?
Yes, you can. There will be a hot shower at our place.
Every booking with us will add 1$ US to our humanitarian project  to help increase development capacity for ethnic groups in northern Vietnam. At the meantime, we are focusing on helping children in remote mountainous villages in Vietnam, major destinations of our tours.
As travelers, you can join us too. Donations of unwanted clothes, books and toys are welcome and warmly appreciated. You can also take part in our regular mission trips to these hill tribal communities.
These reviews are objective opinions of our customers and we only publish those agreed by the customers. Please note that not all ready-made tours on our site are reviewed, as 95% of our customers requested a tailor made tour. For more information, please read our Testimonials Page.
Dolan Bloom
Had a fantastic time treking up the mountain, our guide and porter were very friendly. The food that was prepared for us was delicious, and the morning hike was pleasant despite the overcast weather. The cable car down is jaw dropping and great for seeing the landscape you just climbed.
I'm leaving 4 stars only because the sleeping arrangements were uncomfortable. You are truly roughing it, sleeping in old sleeping bags, on elevated platforms with no pillows and no electricity. IDK if I had expected electricity or not, but our overnight in the hut was bare bones. That being said, the trek itself was challenging but amazing, and the views are breathtaking. We enjoyed our time with our guide, porter, and the locals as well as some of the other groups we met along the way. Best advice: know that this is a very challenging hike with great rewards, and definitely bring a headlamp (and a small pillow).
Jian Ting Kwan
The whole trip was very smooth thanks to Mr Joey and Mr Duc who were very responsive to our messages and calls when we were unsure about the location. Our tour guide was Mr Z who made our hiking experience a very memorable one. Food was more than adequate and tasty. We were even allowed to take a shower and a nap at their sapa office. I would recommend this trip to anyone who is interested in trekking Mt. Fansipan.
Johnny Chen
Prior to our booking, Terribletour has promptly replies to our queries and made booking a pleasant process. The hike to fansipan was amazing with wonderful tour guide Minh. He speaks English quite fluently and has a good sense of humour. He shares his interesting knowledge of the forest as we hike. He is very caring and attentive to our needs. He noticed that me and wife are not as fit and gets tired easily, he initiated a lot of times if we need a short breaks throughout the whole hike. He created pleasant surprise by plucking wild mushroom during the hike so that we can have delicious mushroom soup for dinner. Thank you Minh for taking care of us, and you are a great asset to the company.
Clement Yee
We booked a 3D2N Fansipan trek under Joey The Terrible Tour Guide which will allow us to start our trek from Sin Chai route through the beautiful rice terrace and the traditional village before reaching the much anticipated summit on Fansipan.
Joey and his team were really professional, fast and efficient in terms of communicating and arranging the overnight sleeper bus from Hanoi to Sapa (which was really comfortable and enjoyable), arranging an English speaking Fansipan guide for us. The trek up to Fansipan was really enjoyable and our guide Z really put in a lot of effort in taking care of ourselves and cooking sumptuous meal for the 2 days.
Although there were some miscommunication and hiccups in terms of the trekking route up to fansipan, Joey and his team were extremely quick on their toes to tweak our 3 days itinerary to accommodate our plans. On top of that, to make up for the change of plans, he even offer us complimentary hotel stay in Sapa and a meal in one of the restaurants. On the final day, Joey and his team got us a guide for a half day tour to Cat Cat village and Lao Chai village which allows us to experience how the locals live.
Overall, i would give Joey and his team at The Terrible Tour 100/100 despite the hiccup regarding the change in route. Their ability to put customers in the priority seat and accommodate the change in plans within a short span of time was really professional and remarkable. I will definitely engage them for future tours in Vietnam.
Selena Tran
We were recommended from a blogger in the Philippines and contact Joey from The Terrible Tour Guide. Everything went smoothly. Joey was always fast and gave us useful information what to expect from the hike. The hike itself was not easy but it was made better with a good guide (also our porter) who cooked us a really good foods. He know only basic English but he was really friendly and patient. He also gave some information about the forest and it was interesting to hear about his life in Lao Chai Village. The hut at 2,800 look quite clean but no electricity. We got really lucky as it was awesome clearing clouds when we nearly reach the top.
For those who love hiking and planning a trip to Fansipan, should try their service. We would not hesitate to recommend The Terrible Tour Guide Travel to anyone who wishes to go on an adventure trip in Vietnam.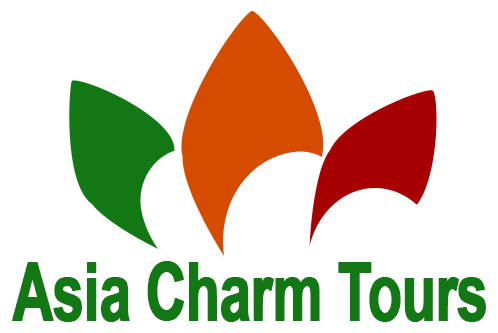 Sapa Tours from Hanoi 2023

Fansipan Climbing Sapa Tour 2 days 3 nights (Best Selling)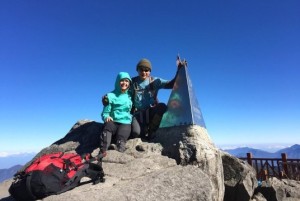 Tour Code: SPFC5D01
Price from: $ 198
Duration: 2 Days 3 Nights
Tour route: Lao Cai – Sapa – Fansipan – Lao Cai
Fansipan mountain in sapa is branded "the Roof of Indochina" at the height of 3,143m; Fansipan is to be approved as one of the very few eco-tourist spots of Vietnam, with about 2,024 floral varieties and 327 faunal species.
The topography of Fansipan is varied. Muong Hoa Valley, at the lowest altitude (950-1,000m), is created by a narrow strip of land at the base on the east side of the mountain.
Foreigners like best to book Fansipan tours between October and December, as this period is more often than not free from the heavy rains that obstruct the jaunt. However, the best time for the trek to the mountain is from the end of February to the start of March, when the flowers all flourish and the climbers may behold the carpets of brilliant blossoms, violets and orchids, rhododendrons and aglaias.
Detail Itinerary
Tour Reviews
Night 1: Hanoi - Night train to Lao Cai
20h30 Our guide pick up at your hotel then transfer to the station for a night train to Lao Cai.
22h00 Train depart and sleep the nights on train. Travel time approx 9 hrs.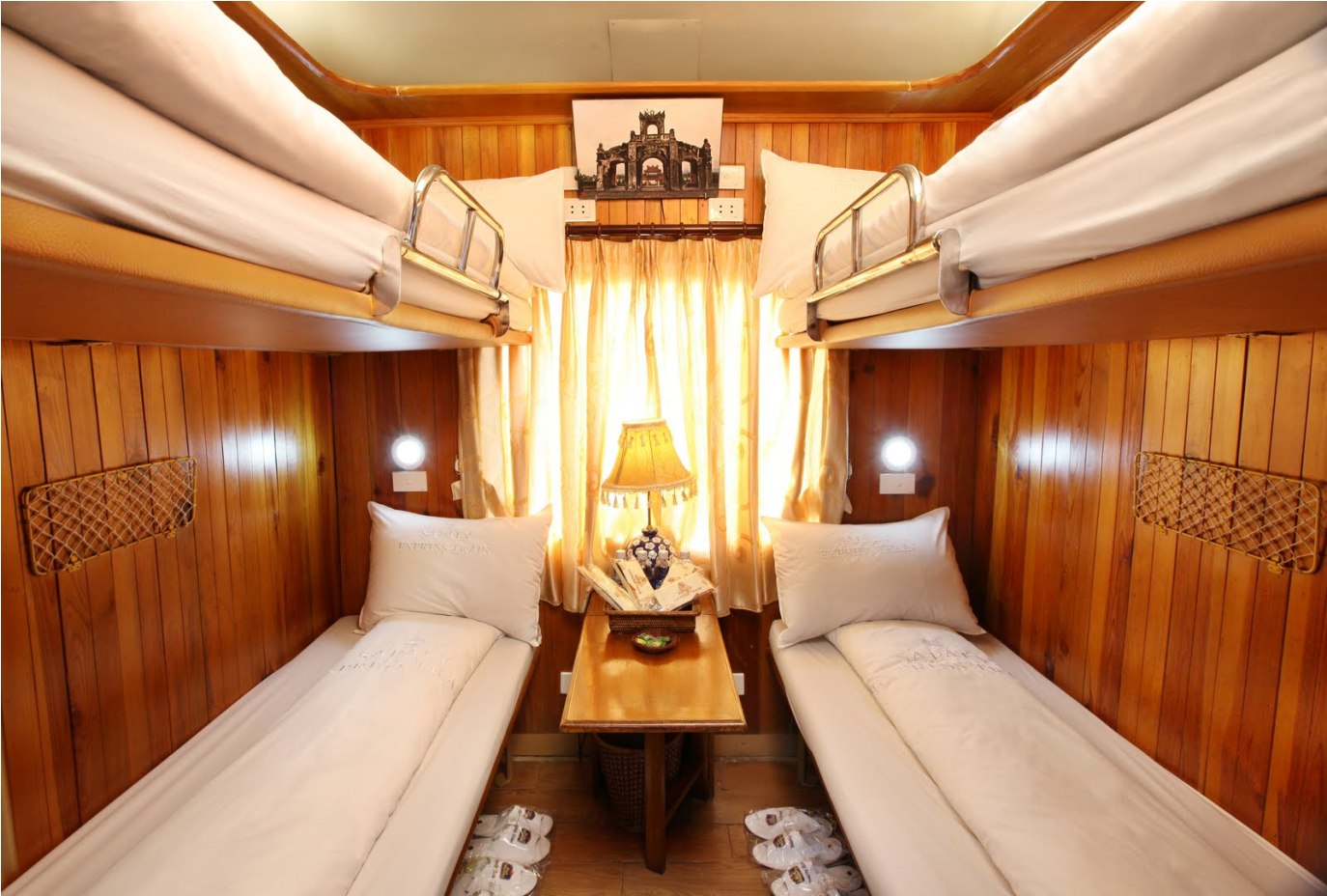 Night train to Lao Cai from Hanoi
Day 1: Lao Cai - Sapa, Fansipan peak conquering (B, L, D)
0,5 hour drive / 5- hous walk / 1- hour lunch
We arrive in Lao Cai train station in the early morning. Pick up and drive to Sapa, it takes around one hour to make our way up the mountains. After enjoying breakfast, and short rest you will travel by car to Tram Ton pass which belongs to Hoang Lien Son natural reservation center at the height of 1,800m above sea level. You will follow the forest path with small bamboo trees along to start your conquering over Fansipan peak. After a couple of hours of hiking, you will have a break at a nice spot in the forest and enjoy the lunch. Continue trekking towards the campsite. En route you have many opportunities to enjoy the scenery and magnificent views to Sapa area and beautiful landscape of Lai Chau province. You will arrive to the campsite at the height of 2800m above the sea level in the late afternoon. Relax and enjoy the dinner.
Fansipan climbing trail
Day 2: Fansipan (B, L, D)
0,5-hour drive / 7-hour walk / 1-hour lunch
6h30 am: After breakfast, we will continue our trip to conquer Fansipan peak (3143m) 10h30: You will reach the top of Fansipan peak, taking photographs and celebrating your victory. From there, you can enjoy the best view to beautiful scenery. After that, You will then trek through the rainforest to go back to the height of 2,800m for lunch. 13h00: After lunch, you will start your journey back following the trail as well as stone steeps built by Hoang Lien National Park until you meet your car.
16h30: The car will take you back to Tram Ton keep forward to Sapa for have shower in the hotel, the rest time will be free at leisure until transfer to Lao Cai for the night train back to Hanoi.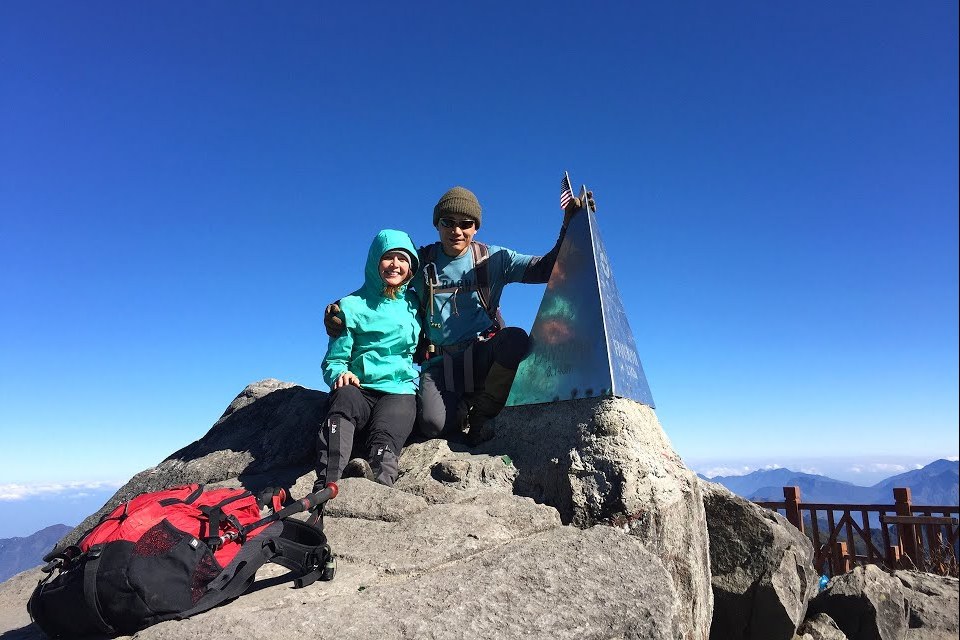 On the top of Fansipan
Day 3: Hanoi arrival
5:30 am - Arrive at Tran Quy Cap station (Hanoi). Then, you will be transferred to your hotel. End of services.
Including Features: New generation tourist bus, on-and-off pick up as stated in the itinerary. Train tickets Meals as stated in the itinerary. Entrance fees for all tourist sites and environment sanitation. Tourist insurance Experienced tourist guide for all routes Luggage porter(s) during your trip: 02 persons/ 01 Porter Sleeping bag and mattress in mountain, daily water. First-aid equipment, medicines, walkie-talkie. Light Luggage room and bath room in hotel. Certificates for having conquered Fansipan peak.
Exclusive: Personal expenses not stated in the itinerary, drinking, tips for tourist guide, porter and driver.
Note: You should bring following for your climbing: Raincoat, overcoat, jumper, sleeping suit, shoes for climbing, 02 pairs of socks. Flashlight, lighter and some nutritious candies.
Camera and cinecamera.
Comments are closed.

Related Sapa Tours:
Fansipan Mountain Adventure Full Day
Fansipan conquer 1 day
Sin Chai Route Trip Sapa 3 Days
Conquering Fansipan by Cable Car System
Victory Fansipan peak 4Days/ 5Nights
Sapa Fansipan Camping 6 Days 7 nights
- All - 50 $ 100 $ 150 $ 200 $ 250 $ 300 $ 350 $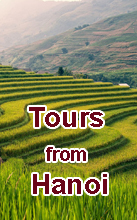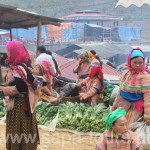 Can Cau Market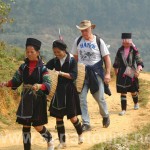 Sapa Trekking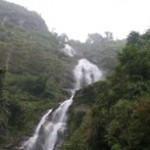 Silver Waterfall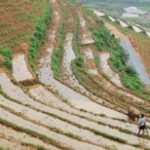 Cat Cat Village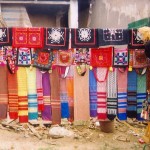 Bac Ha Markets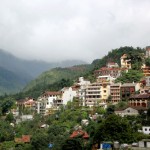 view more...
Sapa Travel Guide
Halong Cruises
Hanoi Excursions
Hotels in Sapa
Packages for Asian
Sapa Attractions
Sapa Festivals
Sapa Hotels
Sapa Restaurants
Sapa Trains
Thing to do Sapa
Travel News
Vietnam Package Tours
Janice M [25 /09/2019]
I contacted Asia Charm Tours because I had 5 days left of my holiday and 2 places I wanted to experience. I had no...
Tommy Bowden [07 /09/2019]
We had a 2 day 1 night homestay in Sa Pa and the trip exceeded all of our expectations. The trek was extremely well...
Del Carmen Saga [05 /08/2019]
This is the 2nd time that we book tour with Asia Charm Tours with help of Jenny and we were really enjoy our trip....
See more...
Travel news
Sapa Việt Nam's mountain range in top place to travel in 2019 [17 /01/2019]
Sapa Việt Nam has been named among the best places to travel according to the US-based National Geographic Magazine. The Hoàng Liên Sơn mountain range...
The Southern Fruit Festival 2017 will last for 3 months [30 /05/2017]
The 13th Southern Fruit Festival 2017 will take place from 1 June to 30 August 2017 in Suoi Tien Culture Tourism Site (District 9,...
Cheo plays to grace Ha Noi stage every Saturday [30 /05/2017]
From this June, Hanoians can enjoy cheo (traditional Vietnamese opera) plays every Saturday night at Dai Nam theatre. The initiative by Ha Noi Cheo...