Advertisement
Supported by
Review: 'Madam Phung's Last Journey' Follows a Gender-Bending Troupe
By Helen T. Verongos
The subject of "Madam Phung's Last Journey" describes herself and the carnival family in orbit around her as neither male nor female but half and half — citizens who have no place within the strictures of Vietnam's official society and few opportunities for legitimate employment.
Bich Phung gives them a place. A natural leader, she is, at 40, a star, an impresario and a protector of a collection of slim-hipped boys with glittering eye shadow, extreme false lashes and marabou headpieces. Once a monk — she bolted when she was tempted by the beauty of some visitors to the temple — she remains a guardian of spiritual tradition, traveling with a large statue of a female bodhisattva and performing rituals to honor the ancestors.
Nguyen Thi Tham, who wrote, directed and shot the film , followed Madam Phung for a year as she took her brand of transgender glamour to remote provincial fairgrounds filled with villagers. Mostly, though, the camera reveals boisterous drunks. And after the stage is dark, violence breaks out more than once between cast members and thugs, and Madam Phung appeases the police with a case of beer.
Inches from performers shimmying into costumes, the lens's uncritical eye catches one young singer as she carefully daubs her cheeks with geisha-white foundation, another who has a delicate face but ravaged teeth, even an insect crawling up the tarp "wall" of a dressing room. Gentle, coaxing questions from off camera draw out their stories.
Madame Hang, who runs the shooting gallery of the traveling show, is drowning in debt. At 46, she, too, is an elder of the troupe. When she talks about her past at an after-work gathering, she raises a shot glass to her lips with pinkie crooked in a concession to refinement.
And Madam Phung, her eyes on the future as well on as the past, takes the film crew along to a Buddhist pagoda where she gets a karma reading to find an auspicious time for some repairs.
Madam Phung confesses that she has high hopes for this documentary as a way to spread understanding: "They'll see homosexuals' everyday life, how hard it is," she said.
The group is always one crisis away from disaster, karmic credit notwithstanding. But saucy as ever, Madame Phung knows she can walk that line: "I'm not scared of dying, but aging," she says.
"Madam Phung's Last Journey," in Vietnamese, with English subtitles, is not rated. Running time: 1 hour 27 minutes.
Explore More in TV and Movies
Not sure what to watch next we can help..
In his new dark comedy "Dream Scenario," Nicolas Cage plays a man who begins popping up in people's dreams. It's a metaphor for viral fame that he found cathartic .
The director Sofia Coppola is so serene, that people may assume it all comes easily to her. But it's still a battle to make films  like her acclaimed "Priscilla."
Meg Ryan always had concerns about the happily-ever-after ideals of the rom-com genre. As a director, she's pushing boundaries to examine issues of aging and regret .
If you are overwhelmed by the endless options, don't despair — we put together the best offerings   on Netflix , HBO Max , Disney+ , Amazon Prime  and Hulu  to make choosing your next binge a little easier.
Sign up for our Watching newsletter  to get recommendations on the best films and TV shows to stream and watch, delivered to your inbox.
Log in or sign up for Rotten Tomatoes
Trouble logging in?
By continuing, you agree to the Privacy Policy and the Terms and Policies , and to receive email from Rotten Tomatoes.
By creating an account, you agree to the Privacy Policy and the Terms and Policies , and to receive email from Rotten Tomatoes and to receive email from the Fandango Media Brands .
By creating an account, you agree to the Privacy Policy and the Terms and Policies , and to receive email from Rotten Tomatoes.
Email not verified
Let's keep in touch.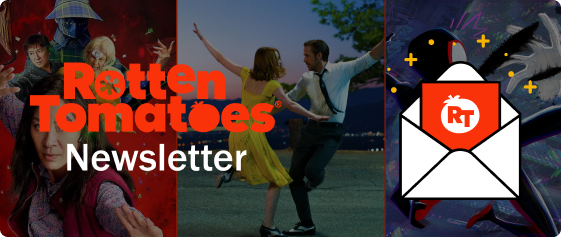 Sign up for the Rotten Tomatoes newsletter to get weekly updates on:
Upcoming Movies and TV shows
Trivia & Rotter Tomatoes Podcast
Media News + More
By clicking "Sign Me Up," you are agreeing to receive occasional emails and communications from Fandango Media (Fandango, Vudu, and Rotten Tomatoes) and consenting to Fandango's Privacy Policy and Terms and Policies . Please allow 10 business days for your account to reflect your preferences.
OK, got it!
Movies / TV
No results found.
What's the Tomatometer®?
Login/signup
Movies in theaters
Opening this week
Coming soon to theaters
Certified fresh movies
Movies at home
Netflix streaming
Amazon prime
Most popular streaming movies
What to Watch New
Certified fresh picks
The Holdovers Link to The Holdovers
Maestro Link to Maestro
Quiz Lady Link to Quiz Lady
New TV Tonight
Colin from Accounts: Season 1
The Buccaneers: Season 1
The Curse: Season 1
Lawmen: Bass Reeves: Season 1
For All Mankind: Season 4
Rap Sh!t: Season 2
JFK: One Day in America: Season 1
De La Calle: Season 1
Most Popular TV on RT
Sex Education: Season 4
All the Light We Cannot See: Season 1
Blue Eye Samurai: Season 1
The Fall of the House of Usher: Season 1
Bodies: Season 1
Invincible: Season 2
Fellow Travelers: Season 1
Loki: Season 2
Top TV Shows
Certified Fresh TV
Most popular TV
Certified fresh pick
The Gilded Age: Season 2 Link to The Gilded Age: Season 2
All-Time Lists
Binge Guide
Comics on TV
Five Favorite Films
Video Interviews
Weekend Box Office
Weekly Ketchup
What to Watch
30 Most Popular Movies Right Now: What to Watch In Theaters and Streaming
100 Best Christmas Movies of All Time – Classic Christmas Films
What to Watch: In Theaters and On Streaming
RT25: Celebrating 25 Years of Rotten Tomatoes
2023 Holiday TV Calendar
New Tomatometer Scores: Latest Ratings on Movies and Shows
Trending on RT
Shop Rotten Tomatoes
The Marvels
Five Nights at Freddy's
Best Christmas Movies
The Last Journey of Madam Phung
2014, Documentary, 1h 27m
You might also like
Rate and review.
Super Reviewer
Rate this movie
Oof, that was Rotten.
Meh, it passed the time.
It's good – I'd recommend it.
So Fresh: Absolute Must See!
What did you think of the movie? (optional)
You're almost there! Just confirm how you got your ticket.
Step 2 of 2
How did you buy your ticket?
Let's get your review verified..
AMCTheatres.com or AMC App New
Cinemark Coming Soon
We won't be able to verify your ticket today, but it's great to know for the future.
Regal Coming Soon
Theater box office or somewhere else
By opting to have your ticket verified for this movie, you are allowing us to check the email address associated with your Rotten Tomatoes account against an email address associated with a Fandango ticket purchase for the same movie.
You're almost there! Just confirm how you got your ticket.
The last journey of madam phung photos.
A former monk who became a guiding hand to a group of itinerant performers, Madam Phung worries about what will happen to her troupe when she is gone.
Genre: Documentary
Original Language: Vietnamese
Director: Tham Nguyen Thi
Runtime: 1h 27m
Cast & Crew
Tham Nguyen Thi
Critic Reviews for The Last Journey of Madam Phung
Audience reviews for the last journey of madam phung.
There are no featured reviews for The Last Journey of Madam Phung because the movie has not released yet ().
Movie & TV guides
Rotten Tomatoes: The Card Game
RT Podcasts: Rotten Tomatoes is Wrong
Rotten Tomatoes Gift Cards
What to Watch - In theaters & streaming

Film Review: The Last Journey of Madam Phung (2014) by Nguyen Thi Tham
If you don't like documentaries, chances are, you have not watched the right one. I first saw " The Last Journey of Madam Phung " by young director Nguyen Thi Tham when I was in grade 10. Back then, I neither had the slightest inkling of queerness nor firsthand experiences with social outcasts. So with the curiosity typical of an explorer encountering exotic natives on their foreign land for the first time, I watched as the real lives of transvestite troupe singers – led by Madam Phung – transpire on screen in tidbits. Fascinating. Heartbreaking.
Traversing the rural areas where locals dulled by their monolithic lives are waiting to be entertained, the troupe singers enthrall with their exotic looks and raffish performances that never fail to amaze. Their dapper movements tick. Their exuberant costumes a marvelous sight to locals dimmed by countryside austerity. And the troupe's fairground activities sustain the locals' attention a little bit longer into the night, before their initial enthusiasm (and probably pockets) thin. The troupe never stays anywhere for too long. Living off strangers' curiosity and condescending kindness, these people are always on the go, heading where their deviant looks and whimsical performances make a fresh new sight to local people. Theirs is a life rooted in journeys with as much excitement as hostility await at every corner they turn.
When they're not traveling and erecting makeshift stages to prepare for a new show, they resume some parts of their "normal", daily lives: resting, drinking (sometimes a bit too much), gambling, and flirting among themselves or with locals and even the police. And the best part: recounting the story of their lives. Madam Phung, we learn, is formerly a monk who, catching glimpses of an exciting world outside the monasteries, left to join other peripatetic performers. Canny and charismatic, she soon made a fortune and started her own troupe, giving those who are shunned by society and without legitimate employments a roof over their heads, a livelihood, and a family. Hang, another elder, brags often about her own wisdom, moral codes, and past relationships with men, her humor drawing laughters from other troupe members. Younger transvestites are more into their looks and hanging out with young men, all the while endearing to the puppies they keep, also unwanted and unloved creatures.  
Making the documentary with only the assistance of a friend, director Nguyen Thi Tham initially thought only of gaining a detached view of troupe singers' nomadic lives. But her intended five months of making the documentary soon lapsed into a tortuous, eventful five years as attachment grew, and her outsider life soon became entwined with that of insiders. Without broad sweeps of landscape that impress viewers, Tham's camerawork is more attentive to her subjects' most private thoughts and feelings, and thus accord them the respect and understanding they rarely get to enjoy.
Made with an inquiring mind and a sensitive heart, Tham's documentary never once loses track of the human conditions, timely capturing every moment of the troupe as they traverse villages and provinces. The violence that erupts in the last ten minutes of the film and the broken shouts and cries that come with it are some of the highlights so well captured that will move audience to tears. In short, the director has immersed herself long enough in the troupe's peripatetic life she comes an indispensable part of it, and it an indispensable part of her.
On the acting front, to state the obvious, none of the characters in The Last Journey are professionals. In fact, they are not even acting, but they have embellished what would otherwise be a monotonous documentary in ways no accomplished actors possibly could. After all, don't their charisma, fine humor, and interesting personalities deserve our love and admiration? Madam Phung's charm is irresistible, and the confidence and unwavering audacity she exudes is unmatched. Hang's story-telling and intimate jokes are engaging and entertaining. A slew of performances many other troupe singers have rendered are no less interesting than what we're usually exposed to. And watching these sparkling characters shine through even their most hellish moments, one can't help but wonder were they not judged and discriminated for being who they are, where their skills and charm would bring them.
"The Last Journey of Madam Phung", after many viewings, ceases to be a treatise on gender. As director Tham herself admitted in a film screening that I attended, she was barely conscious of any particular messages when she was making the film. "The Last Journey of Madam Phung", in its entirety, is more than a documentary that informs us of queer lives and advocates for gender equality. At its simplest, the documentary, made with such keen insight and industry, thrills not by trying to move beyond life as it is but by capturing exactly its traumatic realities.
You may also like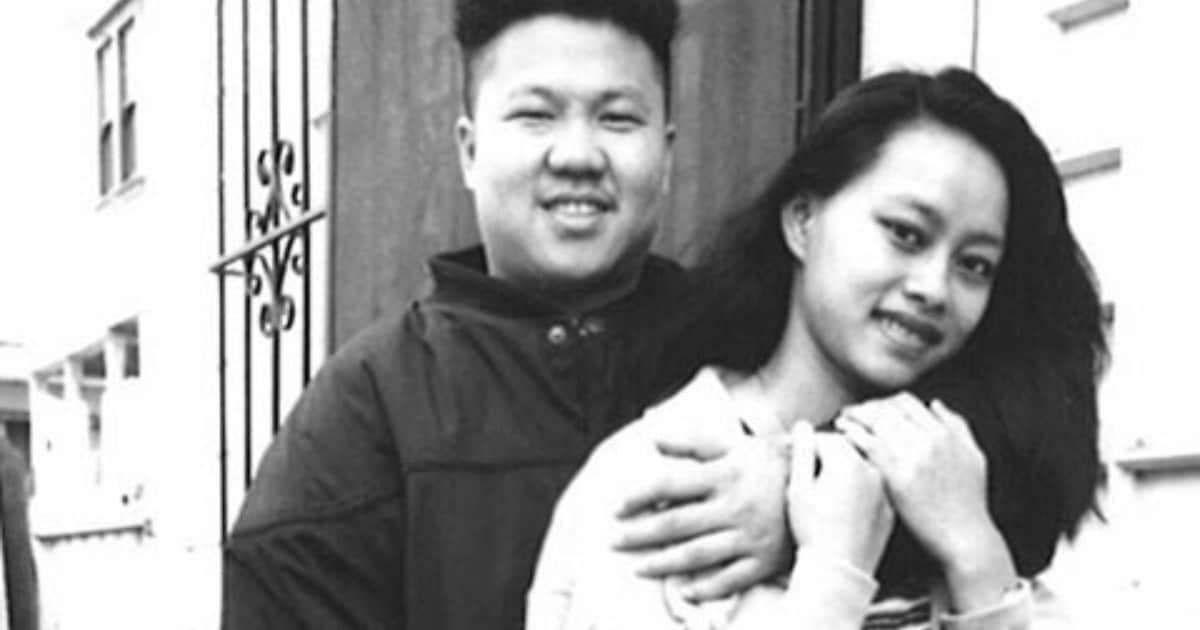 Documentary Review: Kelly Loves Tony (1998) by Spencer Nakasako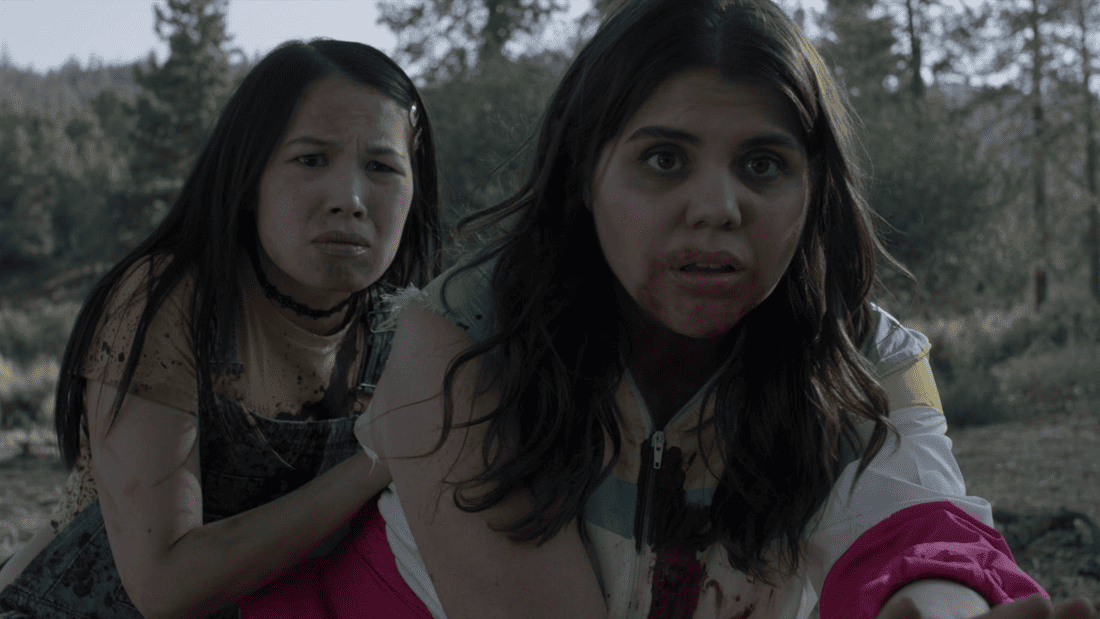 Film Review: Shaky Shivers (2022) by Sung Kang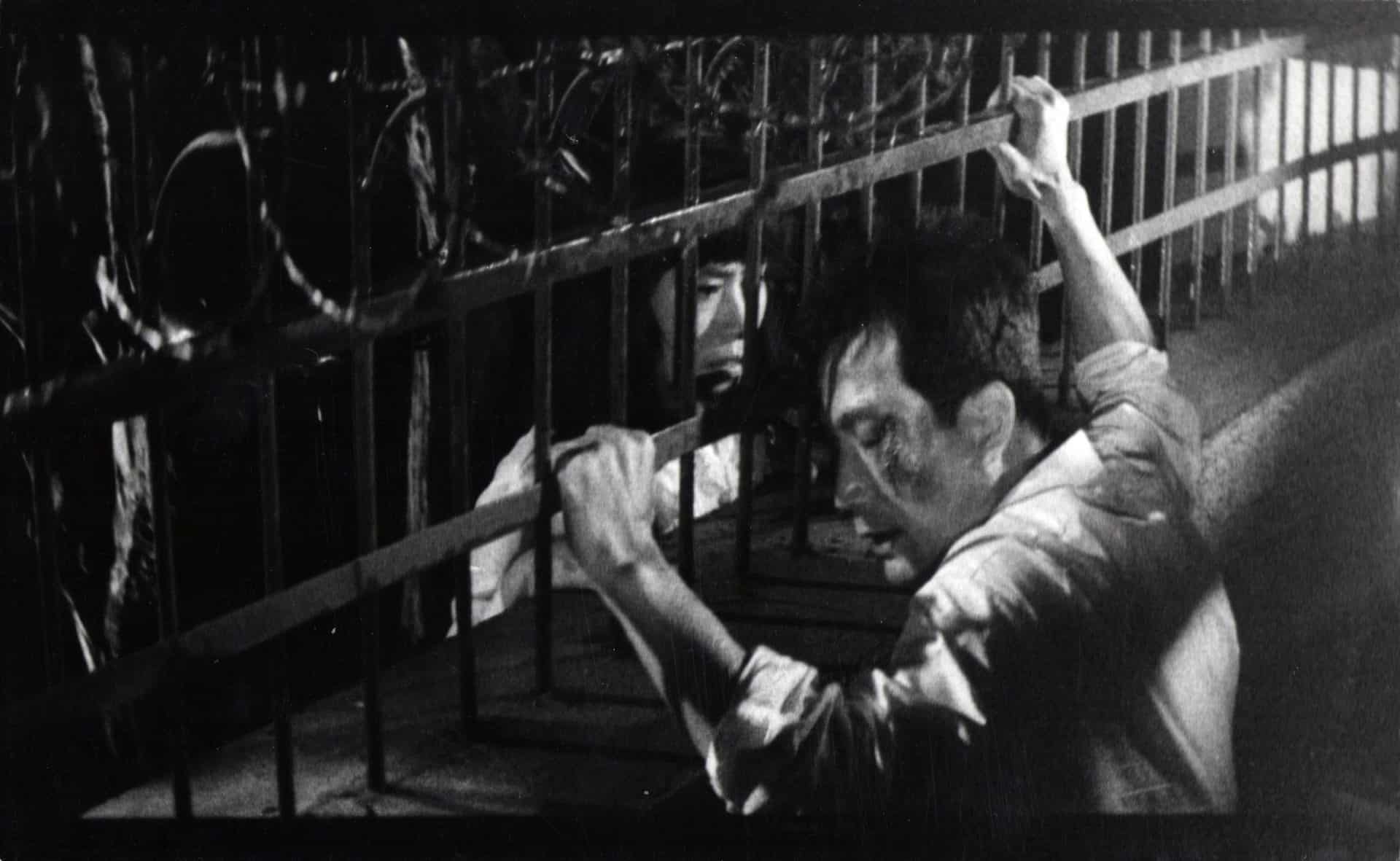 Film Review: Early Rain (1966) by Jeong Jin-woo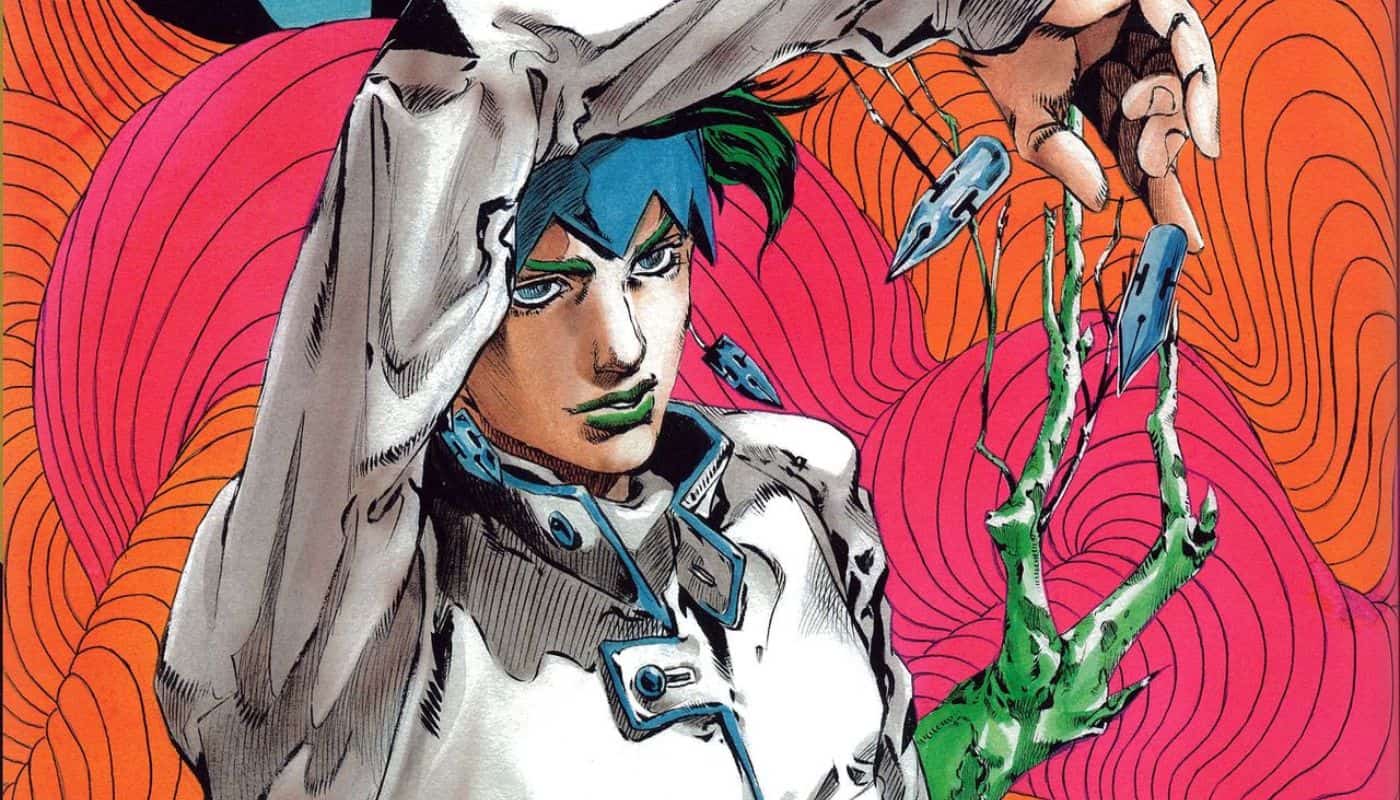 Manga Review: Thus Spoke Rohan Kishibe Vol. 1 (2022) by Hirohiko Araki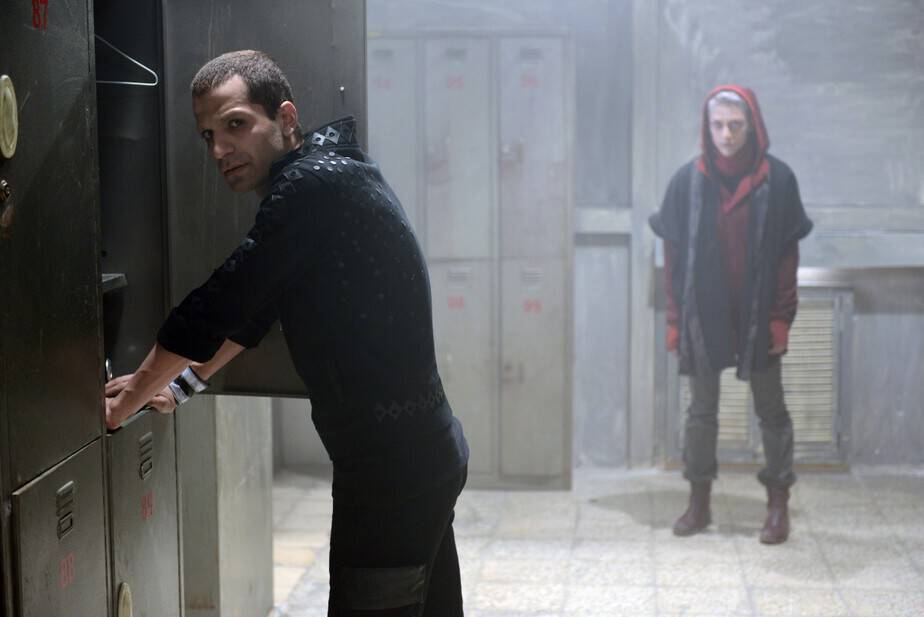 Film Review: Invasion (2017) by Shahram Mokri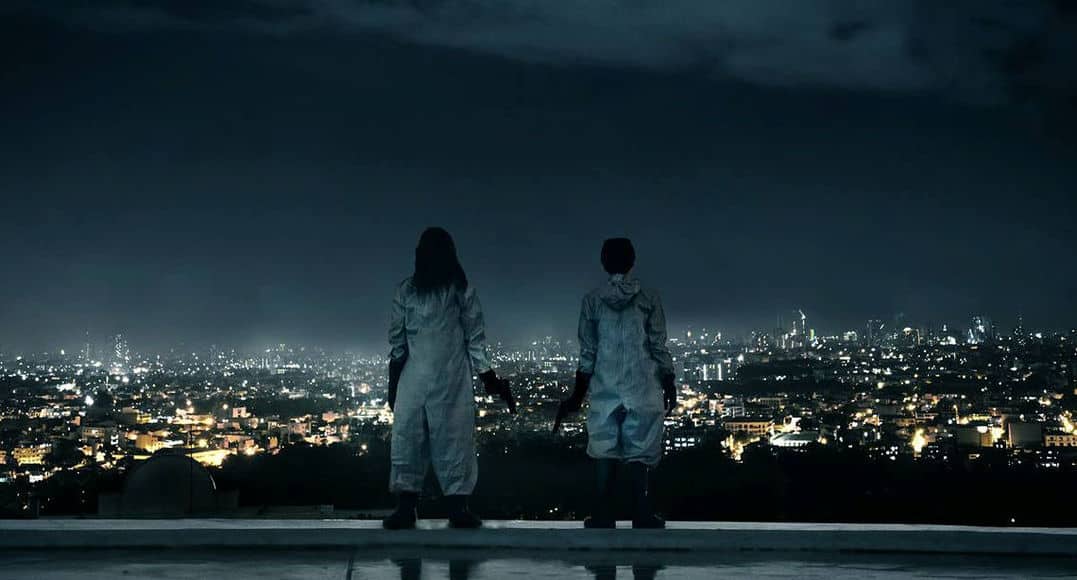 Film Review: Neomanila (2017) by Mikhail Red
About the author.
Stay Connected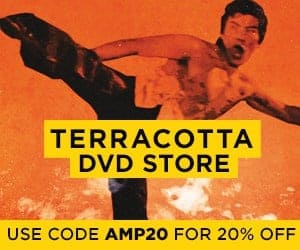 Subscribe to Our Newsletter
Check your inbox or spam folder to confirm your subscription.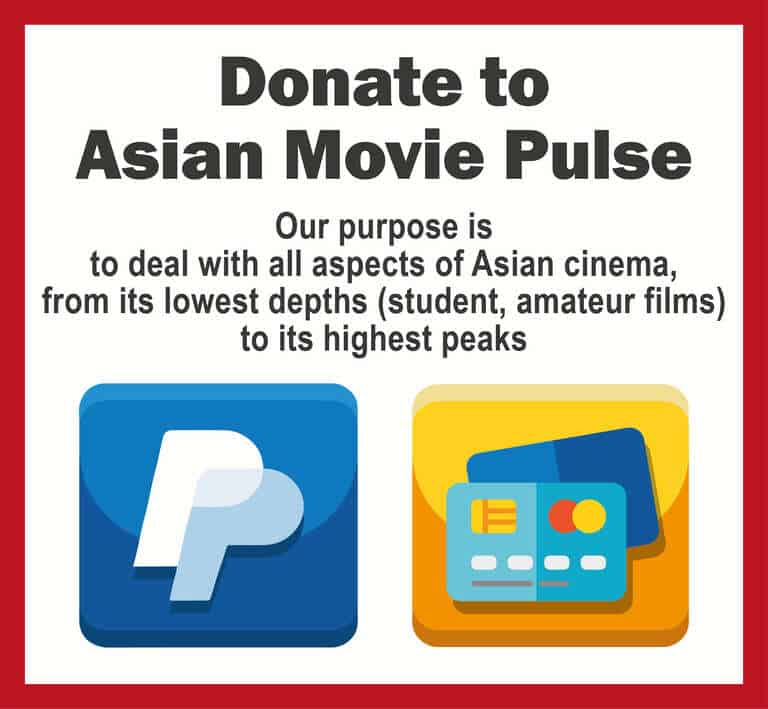 The Definitive Voice of Entertainment News
Subscribe for full access to The Hollywood Reporter
site categories
'madam phung's last journey': film review.
Nguyen Thi Tham's documentary profiles the cross-dressing leader of an itinerant troupe of carnival performers in rural Vietnam.
By Frank Scheck
Frank Scheck
Share this article on Facebook
Share this article on Twitter
Share this article on Flipboard
Share this article on Email
Show additional share options
Share this article on Linkedin
Share this article on Pinit
Share this article on Reddit
Share this article on Tumblr
Share this article on Whatsapp
Share this article on Print
Share this article on Comment
One of the more touching moments in Nguyen Thi Tham's documentary about a Vietnamese cross-dressing singer and her itinerant band of performers who travel around the country entertaining rural audiences is when she tells the filmmaker, "When your film is on TV, they'll see homosexuals' everyday life." What she doesn't realize is that, unfortunately, the resulting film, the moving Madam Phung's Last Journey , is likely to be seen only in film festivals and more adventurous arthouses . It's currently receiving a theatrical engagement at New York City's Anthology Film Archives.
Tham certainly found a fascinating camera subject in Bich Phung , a former monk who abandoned his religious calling when he could no longer ignore his sexual identity.
Related Stories
Barbra streisand says judy garland warned her about hollywood: "don't let them do to you what they did to me", aliexpress unveils singles day campaign: here's what to buy from the world's biggest shopping day of the year.
Read More 'Interrogation': Mumbai Review
"I saw beautiful fags praying, and felt like running away," she explains.
He transformed himself into Madam Phung , the leader of her largely transvestite troupe which delivers rough-hewn carnival entertainment including musical numbers and games of chance (like betting on which direction a trapped guinea pig will run) to remote villages whose residents are sorely in need of diversion.
The performers' obvious sexuality often induces jeering from the audiences, which sometimes escalates into physical altercations. Madam Phung acts as a protective den mother, counseling her charges to limit their drinking and gambling and sometimes resorting to paying off the local police for protection.
In her mid-forties, she's also well aware of the passage of time and her diminishing allure.
"I'm not scared of dying, but of aging," she comments.
Read More 'Coming Home': Film Review
Using a cinema verite style to explore this little-known subculture, the filmmaker presents a tender portrait of his subjects who have little place in their country's society. That it ends on a particularly sad note only adds to its quietly elegiac quality.
Director/screenwriter/director of photography: Nugyen Thi Tham
Producers: Andre Van In, Sylvie Blum
Editors: Aurelie Ricard , Pham Thi Hao
Not rated, 86 min.
THR Newsletters
Sign up for THR news straight to your inbox every day
More from The Hollywood Reporter
Riley keough, focus vice chairman jason cassidy join the gotham film & media institute board (exclusive), 'the marvels' review: brie larson, teyonah parris and iman vellani are a winning trio in nia dacosta's heartfelt mcu sequel, 'mr. monk's last case: a monk movie' trailer teases tony shalhoub's return in pandemic-affected world, 'ghostbusters' teaser trailer heats up with first look at 'afterlife' sequel, reneé rapp reigns as regina george in trailer for tina fey's 'mean girls' musical movie, eddie murphy, tracee ellis ross battle naughty christmas elf in official 'candy cane lane' trailer.

Madam Phung's Last Journey
Original title: chuyến đi cuối cùng của chị phụng.
Streaming in:

Madam Phung's Last Journey streaming: where to watch online?
Currently you are able to watch "Madam Phung's Last Journey" streaming on OVID.
Endearing Madame Phung and her transvestite singers travel around Vietnam, sparking fascination and hostility from the local people.
Production country
People who liked madam phung's last journey also liked.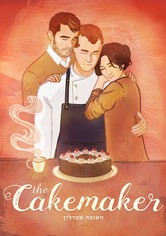 Popular movies coming soon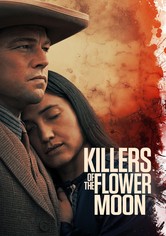 It's the classic carny existence: long hours; setting up and tearing down the stage; exhorting the crowd to buy raffle tickets and play games; putting on a show. But the people we meet in MADAM PHUNG'S LAST JOURNEY are not your ordinary fairground workers.
This verite documentary takes us on a year-long ride with an itinerant troupe of cross-dressing performers, led by Madam Phung, as they travel the remote southern regions and central highlands of Vietnam.
MADAM PHUNG'S LAST JOURNEY also captures its subject at a critical moment in her life. Now 40, she is haunted by fears of ageing, concerned with fixing bad karma, and worried about what might happen to her troupe after she is gone.
From change rooms, to on-stage performances, to time spent in tour buses, filmmaker Nguyễn Thị Thấm develops a remarkable rapport with the performers. They share their fears, expose their vulnerabilities, and talk about the challenges of being gay in Vietnam: including employment discrimination and dealing with audiences who might just as easily throw rocks at the performers as try to hit on them during the show.
"Madam Phung is, at 40, a star, an impresario and a protector of a collection of slim-hipped boys with glittering eye shadow, extreme false lashes and marabou headpieces." — The New York Times "Director Tham Nguyen Thi achieves an impressive degree of intimacy with her subjects, many of them queer or transgender, as they drink, bicker, and explain how much trouble LGBT people have... This is a lively film but also a sad one." — Chicago Reader "4/4 Stars! A visionary film; never loses track of the human condition, remaining visually attentive to how each member moves, gestures, and imparts thoughts." — Slant Magazine "A tender story of aging, carnival-style." — The Village Voice "Sneaks under your skin." — Film Journal International "An amazing piece of cinema verite that explores a rarely glimpsed side of Vietnam. The film is excellent material for cultural studies and what homosexuality looks like in another part of world. Recommended!" — Educational Media Reviews Online
87 minutes / Color English subtitles Release: 2014 Copyright: 2014
Subject areas : Asia , Cultural Anthropology , Cultural Studies , Dance , Gay Studies , Gender Studies, Human Sexuality , Lesbian Studies , Music , Psychology , Sociology , Southeast Asia , Theater , Vietnam, Women's Studies
Wandering Souls Thirty years after the end of the war against the United States, two Vietnamese veterans continue to search for the remains of their dead comrades.
Female Directors When job prospects elude them, two twenty-something art school graduates decide to film each other's lives instead.
108 (Cuchillo de Palo) Paraguayan director Renate Costa Perdomo investigates a gay man's persecution and murder.
Golden Slumbers An inventively directed history of the lost Cambodian cinema.
The A.V. Club
The Takeout
The Inventory
The Last Journey of Madam Phung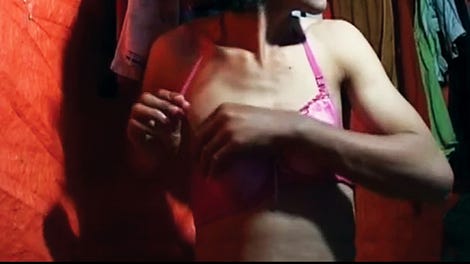 Tham Nguyen Thi
Where does theatre begin and real life end? Endearing Madame Phung and her transvestite singers travel around Vietnam, sparking fascination and hostility from the local people.
Recommendations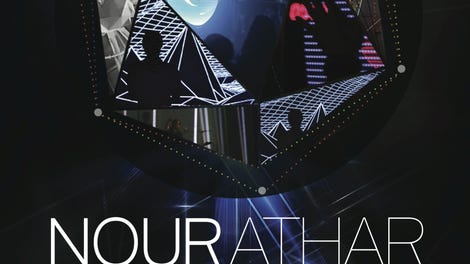 Advertisement
Beautiful, interesting, incredible cinema.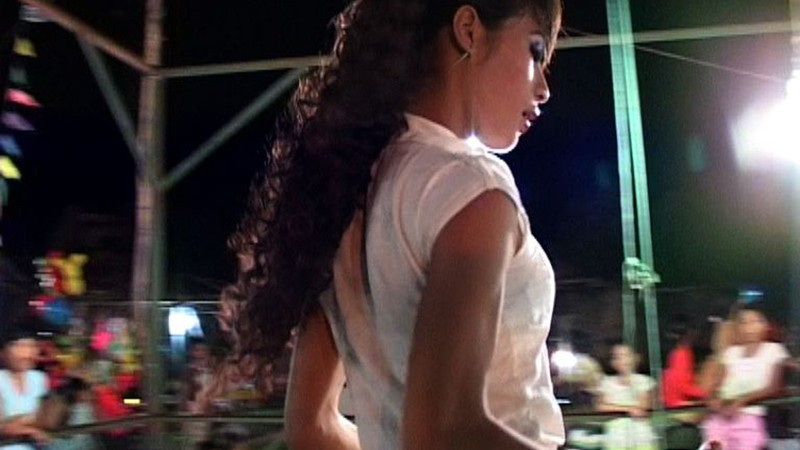 MADAM PHUNG'S LAST JOURNEY
Chuyen di cuoi cùng cua chi phung.
Where does theatre begin and real life end ?. Endearing Madame Phung and her transvestite singers travel around Vietnam, sparking fascination and hostility from the local people.
Letterboxd — Your life in film
Forgotten username or password ?

Where to watch
Madam phung's last journey.
2014 'Chuyến đi cuối cùng của chị Phụng' Directed by Tham Nguyen Thi
Endearing Madame Phung and her transvestite singers travel around Vietnam, sparking fascination and hostility from the local people.
Director Director
Tham Nguyen Thi
Writer Writer
Cinematography cinematography, alternative title.
The Last Journey of Madam Phung
Documentary
Releases by Date
24 mar 2014, releases by country.
87 mins More at IMDb TMDb Report this page
Popular reviews
Review by blandbitchturnsintoslaywitch ★★★★
về tính điện ảnh, phim này không phải một phim khó để gọi là một phim hay, nhưng giá trị mà phim mang mới là thứ khiến nó trở thành một trong những phim documentary LGBTQ+ Việt đáng xem nhất (hoặc là phim hay nhất).
nó là một phim mà kể cả bạn là bê đê thì tính relatable cũng rất ít, bạn phải là bê đê ở tuổi đang héo hon, một bê đê biết và hiểu thứ gọi là "văn hóa lô tô", và từng trải qua đủ điều thì mới rõ lý do gì khiến phim được tung hô đến dữ thế.
Review by tramy
i keep thinking about a phrase that is often used to describe people who are entertainers: people who sell smiles (kẻ bán tiếng cười). they might bring joy to people but after the lights are out, the applause fades and it's only the ridicule and disgust that remain. madam phụng's last journey is about those who can't go home anymore, instead eke out an existence on the road where for a couple of hours, they could be accepted and welcomed. to hear the way they so matter of factly discussed what they should avoid when entering a new town lest they be blamed if anything happened, the weary resignation they greet the fact that they will never get what they…
Review by spen ★★★½
bánh bóng bánh bóng
Review by RigelDC ★★½
The day-to-day lives of an itinerant troupe of gay and drag performers in rural Vietnam.
One of the hardest films on my watchlist to get ahold of. Takes a cinema vérité approach as the director simply hangs around watching the crew, chatting with them during downtime, and observing events that affect them. Thi witnesses the mundanity of their lives take on a tragic trajectory, albeit one-sided. Observing cultural differences this way, especially in a circus-like atmosphere, has an artsy appeal.
I understand I'm speaking from a position of privilege in a first-world country, but the unenthusiastic performers come off as little more than back-alley cabaret acts with no talent beyond singing blandly. Many of their songs' lyrics are self-deprecating and…
Review by EllioxLee ★★★★
American have drag queen, in Vietnam we have this, they are a part of gay culture in Vietnam. And even till this day they still being look down upon by straight people and gay people. All these people deserve better.
Review by 🥄 ★★★★
both strange and familiar
Upgrade to remove ads
Letterboxd is an independent service created by a small team, and we rely mostly on the support of our members to maintain our site and apps. Please consider upgrading to a Pro account —for less than a couple bucks a month, you'll get cool additional features like all-time and annual stats pages ( example ), the ability to select (and filter by) your favorite streaming services, and no ads!
Select your preferred poster

Madam Phung's Last Journey Stream and Watch Online
Watch 'madam phung's last journey' online.

Looking to feast your eyes on ' Madam Phung's Last Journey ' in the comfort of your own home? Finding a streaming service to buy, rent, download, or view the Tham Nguyen Thi-directed movie via subscription can be difficult, so we here at Moviefone want to help you out. We've listed a number of streaming and cable services - including rental, purchase, and subscription alternatives - along with the availability of 'Madam Phung's Last Journey' on each platform when they are available. Now, before we get into all the details of how you can watch 'Madam Phung's Last Journey' right now, here are some details about the documentary flick. Released , 'Madam Phung's Last Journey' stars The movie has a runtime of about 1 hr 27 min, and received a user score of 80 (out of 100) on TMDb, which collated reviews from 3 top users. Want to know what the movie's about? Here's the plot: "Endearing Madame Phung and her transvestite singers travel around Vietnam, sparking fascination and hostility from the local people." 'Madam Phung's Last Journey' is currently available to rent, purchase, or stream via subscription on OVID .
Popular Documentary Movies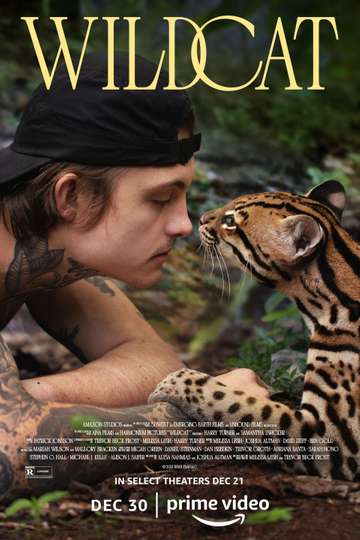 Movie Reviews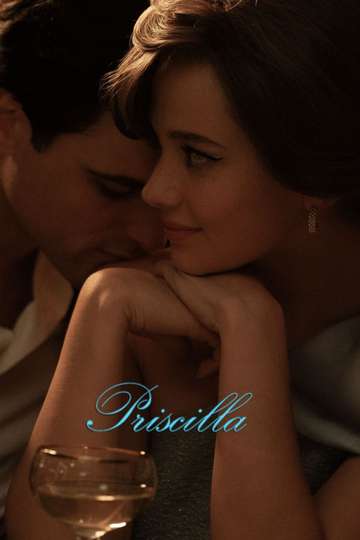 Follow Moviefone
Movie trailers.
Madam Phung's Last Journey
Chuyến đi cuối cùng của chị phụng.
We use cookies to operate this website and to improve its usability. Full details of what cookies are, why we use them and how you can manage them can be found by reading our Privacy Statement . Please note that by using this site you are consenting to the use of cookies.
Release info
The Last Journey of Madam Phung
Release Date
March 24, 2014 (Cinéma du Réel)
April 23, 2014 (ChopShots Documentary Film Festival)
June 7, 2014 (European - Vietnamese Documentary Film Festival)
June 17, 2014 (Human Rights Human Dignity International Film Festival)
November 2, 2014 (Mini DocFest)
Also Known As (AKA)
Chuyen di cuoi cùng cua chi Phung
Le dernier voyage de Madame Phung
Madam Phung's Last Journey (new title)
Chuyến Đi Cuối Cùng Của Chị Phụng
Contribute to this page
See more gaps
Learn more about contributing
More from this title
More to explore.
Recently viewed