Order by phone:

An independent show guide not a venue or show. All tickets 100% guaranteed, some are resale, prices may be above face value. We're an independent show guide not a venue or show. We sell primary, discount and resale tickets, all 100% guaranteed prices may be above face value. We are an independent show guide not a venue or show. We sell primary, discount and resale tickets, all 100% guaranteed and they may be priced above or below face value.
Jurassic World Live Reviews
TV Live Family Shows

Number of reviews: 10
Page: 1 2 All

JURASSIC WORLD LIVE AT PPG PAINTS ARENA- AWESOME!
I took my 6 year old to the show as he has always been a dinosaur lover and huge fan of Jurrasic Park/World movies. The show was just like the videos I watched before buying the tickets. The entire cast and the many behind the scene folks did a great job. The show kept moving and had A LOT of action. I paid the extra cash for the floor seats and boy was it worth it, me and my son was fully entertained. What I was really impressed with is how many actors (not just dinosaur actors) interacted with my son. It was like he was participating. And with his huge imagination in a way he was. Its only been 24 hours and he is still talking about it and wearing his interactive badge he got from the show. I would go again if it comes back into town.
GREAT SHOW!
This show was fantastic. It was very thrilling. Cast and costumes were fantastic. The dinosaurs costumes were very life like! I took my 5 years old granddaughter who is crazy about dinosaurs and she was on the edge of her seat. Get a close seat it was so worth it!
EXCITING AND PLAYFUL
The stunts and dinosaurs were amazing! Fun for kids, but also very entertaining for adults too.
BEST SHOW EVER!
That was such an awesome show! My family and i felt like we were part of the show! The special effects, pyrotechnics, and stunts were just amazing! The acting was spot-on and the dinosaurs looked so realistic and ginormous!
RANDOM STORY LINE
The set up was nice, the dinosaurs were cool. The story line was....? Never heard of it. This didn't follow the story line and nobody had the same names. If you have kiddos that are expecting this to follow the movie, they might be disappointed.

TOO MANY DELAYS.
There has been 2 delays because the T. rex kept getting stuck.When the first delay happened I want to say about 5-10 minutes for them to come back on,then the second time the T. rex got stuck in the fence and we were waiting for 15-20 minutes.Before the 2 delays even happened halftime was 25-30 minutes just because they didn't wanna stop.This was short because of the delays.

What a awful show. To much violence for a 5 year old. And using electric "shocking" of the dinosaurs was not particularly great for kids to understand. It's not a diehard movie but still should be more about the dinosaurs. Horrible story line and lame lame acting . Similar to Marvel show . That was bad but Jurassic world tour was way worse . Don't really think my 5 year old new what the heck was going on . Glad I did not buy these tickets . Waste of time .
For a "children and family" event, there was violence like you would see in a horror movie! Using profound terms that should NOT be said around kids as well. Just overall a waste. Not to mention, technical difficulties which led to a 20-30 minute delay in the middle of the show.
JURASSIC WORLD LIVE
I was very disappointed with this show to put it mildly. It did not live up to the hype AT ALL! In this day and age with technology you would think this would have been done better. This was nothing like I expected and a total waste of money since the tickets were not cheap. I was somewhat embarrassed that I bought my two nephews and niece to this show for it to turned out to be.
WOULDN,TWASTE MY MONEY 2 GO IS WHAT I WOULD TELL SOME 1
Saw the show Saturday with my grandson wouldn't recommend any 1 2 go see it waste of money.
What you thought
Seen Jurassic World Live? Loved it? Hated it?
Help your fellow Chicago-Theater.com visitors by leaving the first review. Everyone will love you for it, we promise!

Additional Information

Spread the word
Sound good to you? Share this page on social media and let your friends know about Jurassic World Live at All State Arena.

Keep up to date
I want email news and updates for events in my area! Read how we protect your data .
Please prove you are not a robot
Please note: The term All State Arena and/or Jurassic World Live as well as all associated graphics, logos, and/or other trademarks, tradenames or copyrights are the property of the All State Arena and/or Jurassic World Live and are used herein for factual descriptive purposes only. We are in no way associated with or authorized by the All State Arena and/or Jurassic World Live and neither that entity nor any of its affiliates have licensed or endorsed us to sell tickets, goods and or services in conjunction with their events.
Jurassic World Live Tour is coming to Seattle: Is it worth going?
Show review.
KENT — If you've ever watched a "Jurassic Park" movie and thought to yourself, "Wow, this would be so much better without the special effects and the movie stars," have I got an event for you. A sort of community-theater version of the franchise, Jurassic World Live Tour involves some very large puppet dinosaurs and some even larger souvenir stands where things like green-glowing Light Machetes ($30) were selling briskly, the better to see … well, I'm still not quite sure what.
Touching down at Kent's accesso ShoWare Center last weekend and at Seattle's Climate Pledge Arena June 16-18, Jurassic World Live Tour is basically a 90-minute (with intermission) play; that is, if a play was staged in a sports arena and involved prerecorded dialogue, actors gamely lip-syncing, and a Troodon dinosaur with black-legginged human legs poking out. (Weirdly, the Troodon — whose name is Jeannie, in honor of her apparently being a genius, which some marketer clearly is — also has a full set of dinosaur legs, the lower of which are sort of haphazardly attached to the human legs, meaning that she has six visible legs. Which makes her an insect maybe? I have so many questions.)
The story unfolding here is not directly from any of the movies — pity, as it might have been fun to watch an actor imitate Jeff Goldblum or Chris Pratt, or reenact Bryce Dallas Howard's running-in-heels stunt . But it's recognizable: Nice scientists cultivate relationships with dinosaurs, evil people want to use the dinosaurs for ill, T. rex gets cranky, and everything sorts itself out after much mayhem.
All of this plays out over a booming sports-arena PA system, which means that everyone sounds like they're about to announce that the Kraken are taking the ice. There's no nuance here, to the extent that it's often hard to tell which actor is speaking, never mind what they're saying — but then again, nuance is not the point of Jurassic World Live Tour, where a bag of cotton candy with a reusable dinosaur head attached costs $18. The story involves something about dinosaur brain waves and a Dinosaur Decoder Prototype, whatever that is, and a lot of lines like, "We have to find the eggs before it's too late!" (Dinosaur eggs, of course, which the show's paleo-veterinarian misidentifies, to dramatic effect. Don't they teach anything in paleo-vet school?)
But you want to know about the dinosaurs. OK, they come in two types, for which I will use the highly technical term of small ones (the ones walking around on visible human legs) and big ones. The big ones, including the aforementioned cranky T. rex (who probably just needs some dinosaur therapy), lumber about on large and extremely visible platforms; they're well-designed and look like impressive engineering feats, but don't have much personality. And — yes, I know I am asking a lot, but it isn't me who stuck the name of "Live Tour" on this thing — shouldn't they at least sort of seem alive? Isn't that the point?
To be fair, I should note that many of the kids in the arena seemed to be eating all of this up quite happily, particularly the one who ran out onto the arena floor after the show had begun (quickly retrieved by a swift and sheepish parent). There are a few decent stunts in the show, particularly a guy in the ensemble who does some very good wheelies on a motorbike (it's like he's doing them to keep himself amused, but whatever works), and a nice up-to-the-rafters-with-the-raptors moment that likely caused a few people to drop their Jurassic Popcorn.
But mostly Jurassic World Live Tour just seems like a long, strange experiment in live-action fan fiction, full of odd choices (one dinosaur repeatedly makes a noise that sounds like he's trying to cough up a hairball) and existing primarily as a vehicle for selling plush dinosaurs, dinosaur-head bubble blowers, raptor necklaces and T-shirts that say "Awesome Saurus Rex" on them. I remember the magic of seeing "Jurassic Park" for the first time, 30 years ago, when the CGI wasn't yet perfect but the dinosaurs had a stunning majesty. Re-watching its opening scenes the other day, I noted a line spoken by an evil lawyer character (nattily dressed in blazer and linen shorts): "We're going to make a fortune from this place." He didn't know the half of it.
7 p.m. June 16; 11 a.m., 3 p.m., 7 p.m. June 17; noon and 4 p.m. June 18; Climate Pledge Arena, 334 First Ave. N., Seattle; tickets begin at $25 (pricing subject to change due to market demand); jurassicworldlivetour.com
Most Read Entertainment Stories
Seattle 'Stranger Things' house shows off next-level Halloween décor VIEW
What to see at Seattle's indie moviehouses in November 2023
Review: Eddie Vedder leads intimate, emotional concert in Seattle VIEW
Matthew Perry, Emmy-nominated 'Friends' star, dead at 54 VIEW
At this Green Lake dive bar, karaoke is a cathartic, unifying experience WATCH
The opinions expressed in reader comments are those of the author only and do not reflect the opinions of The Seattle Times.

REVIEW/INTERVIEW: Jurassic World Live Tour

Have you ever wanted to see giant dinosaurs in action ... but from a safe distance?
The Jurassic World Live Tour is an live-action arena event full of adventure and excitement that will keep you on the edge of your seat! Watch as Isla Nubar is thrown into chaos when Indominus Rex escapes, team up with other scientists to save a Troodon, and meet other famous Jurassic Park dinosaurs such as Blue, the Velociraptor.
Live and in person!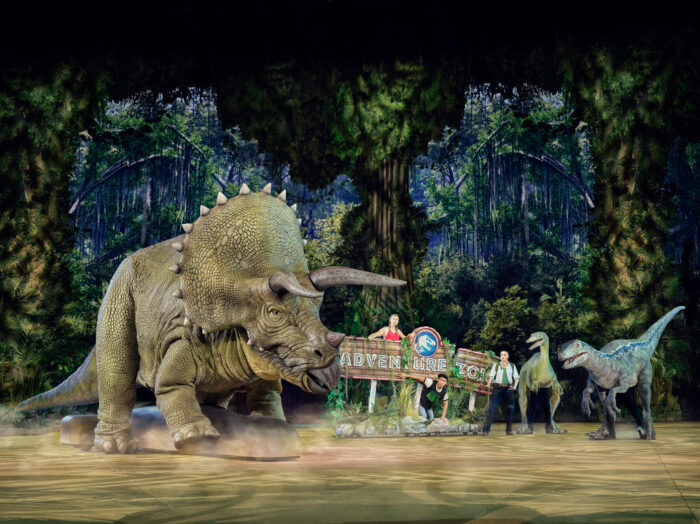 A scene from the new Jurassic World Tour Live show. (Jurassic World Live Tour)
Lucky OWL reader (and Jurassic World fan) Abbott, 11, saw the show last night and got to interview one of the "dinoteers" (the performers who control the dinosaurs on stage). Let's hear what Abbott thought of Jurassic World Live Tour , then read keep reading below to meet talented dinoteer McKinley Lingham!
"I give this show a 10/10. The animatronics, set design, and puppetry are amazing. My favourite dinosaur was the Indominus Rex. There are lots of references to the movies and to Camp Cretateous (like Bumpy the Ankylosaurus). I think kids will like this show, especially kids who know and love the Jurassic franchise." - Abbott
Speaking with a dinoteer!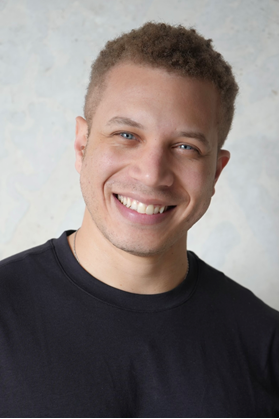 Mckinley Lingham is a master of bringing dinosaurs to life! (Jurassic World Live Tour)
OWLconnected: Hi McKinley, can you tell us what you do in the Jurassic World Live Tour show?
McKinley Lingham: I portray the role of the Baby Stegosaurus as well as the ACU soldier.
OC: What is the trick to making the dinosaurs feel/look real?
ML: One trick I use to bring these dinosaurs to life is to watch the Jurassic Park franchise movies. They helped so much by being a great resource to help animate the dinosaurs. I play the role of Baby Stegosaurus, so not only did I look at the movies for help, but I also thought since it's a baby, that meant being playful and energetic … so a puppy came to mind.
OC: How long do you rehearse the show before you do it live?
ML: We normally go through a four- to five-week rehearsal process before we perform the show live. That gives us time to train physically, remember the script, and also work with the crew so that we are on the same track.
OC: Do you get nervous before a show?
ML: Even though I have been performing for more than 10 years, I still get nervous. I listen to music and also do  yoga/stretching. It helps me calm my spirit.
OC: Do you have a favourite dinosaur in the show?
ML: Blue the Velociraptor. She was my favourite in the movie, also my favourite color is blue!
Jurassic World Live Tour can be seen in Canada and the US starting now! Check out the site for dates and locations.
Tell US what you think Cancel reply
Your email address will not be published. Required fields are marked *
Your name *
Your email *
Save my name, email, and website in this browser for the next time I comment.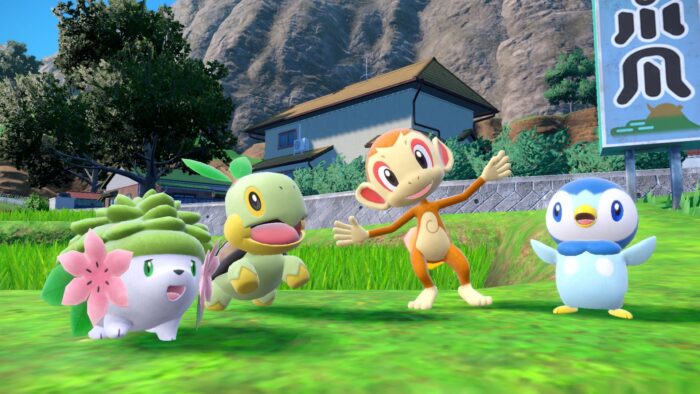 GAME REVIEW: Pokémon Scarlet: The Hidden Treasure of Area Zero DLC
September 25, 2023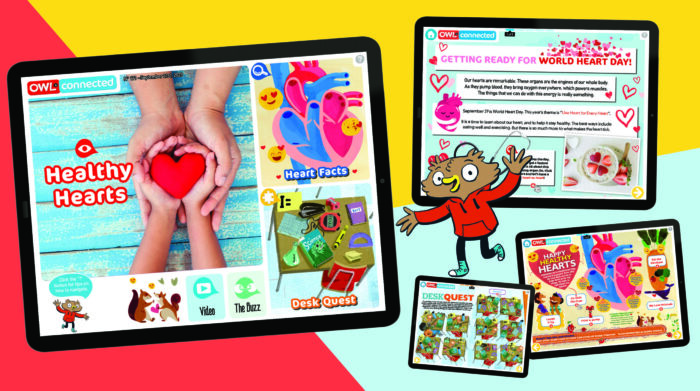 Issue 171 is all heart!
September 21, 2023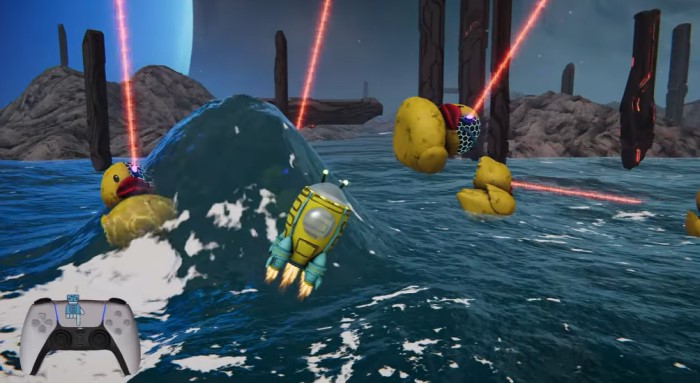 Canadian teen's game coming to Playstation 5!
September 18, 2023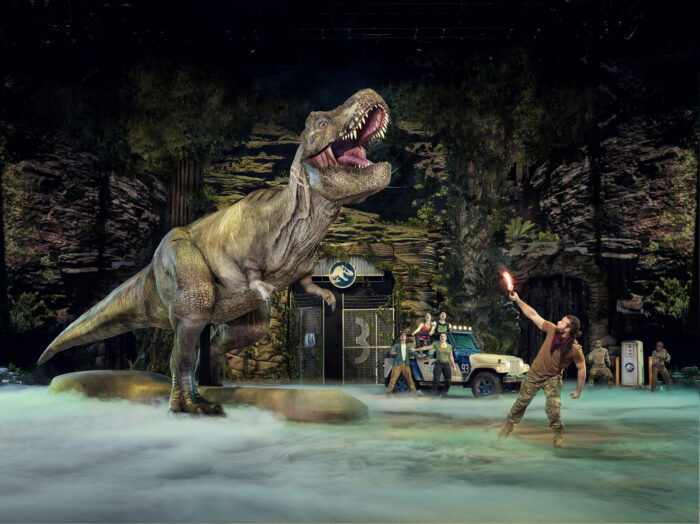 September 16, 2023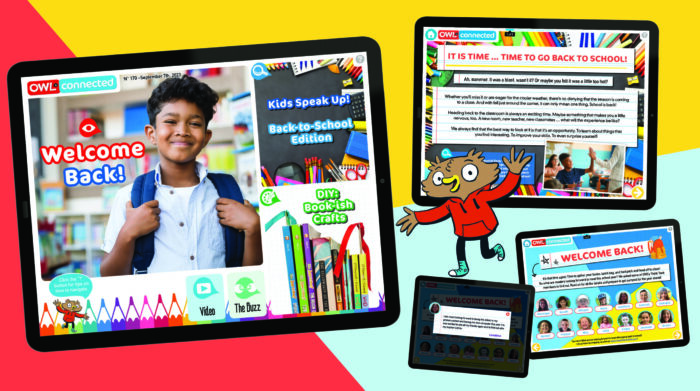 Issue 170 is top of the class
September 7, 2023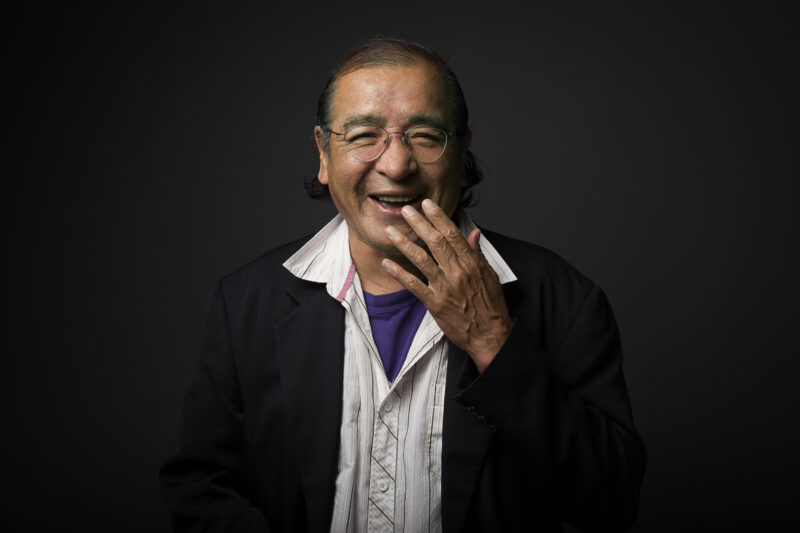 INTERVIEW: author Tomson Highway
September 6, 2023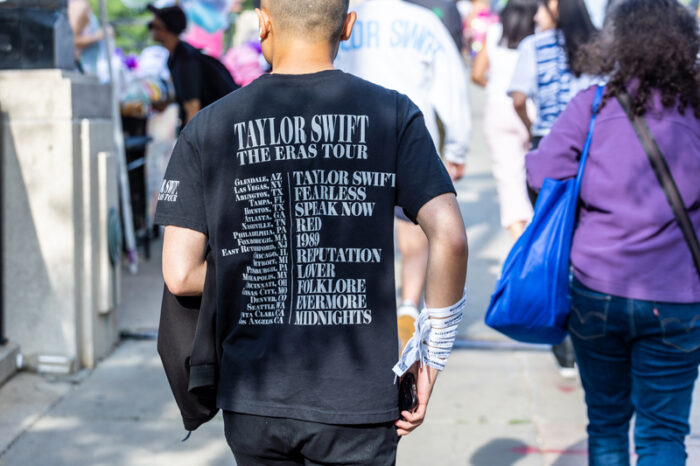 Is Taylor Swift saving the world?
August 23, 2023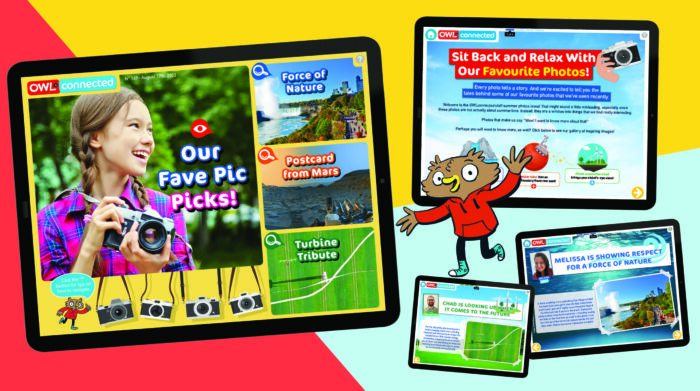 Issue 169 is looking fine!
August 17, 2023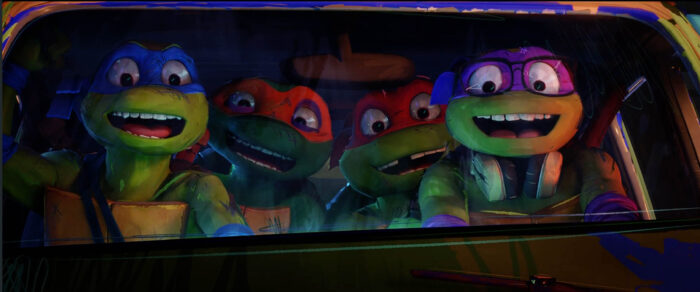 REVIEW: Teenage Mutant Ninja Turtles: Mutant Mayhem
August 2, 2023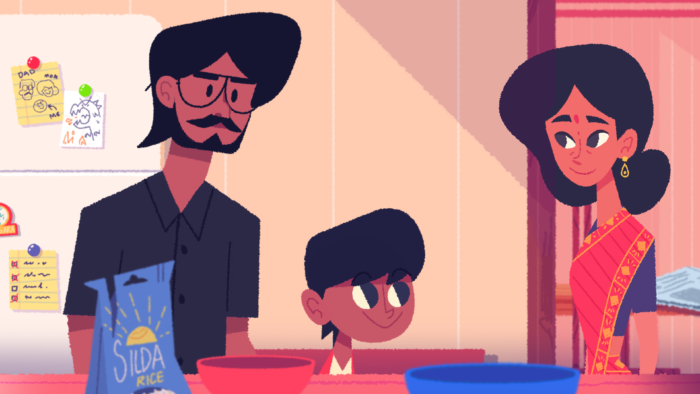 Venba is a Tamil video game that really cooks!
August 1, 2023

Jurassic World Live Tour
AN UNPARALLELED & THRILLING LIVE ARENA EXPERIENCE  JURASSIC WORLD LIVE TOUR  ROARS INTO PHOENIX THIS SUMMER 
**Playing the Footprint Center from July 28–30, 2023**
Hi friends! Jurassic World Live Tour , an exhilarating and unpredictable live, family entertainment experience that brings the wonder and thrills of Jurassic World to generations of fans, will be roaring into Phoenix for the first time ever this summer playing the Footprint Center for six action-packed performances from July 28–30, 2023.
With unrivaled arena production quality, Jurassic World comes to life against a backdrop of captivating scenery where dinosaurs from the iconic franchise, including fan-favorite Velociraptor Blue and a Tyrannosaurus rex more than 40 feet in length, take center stage.  The production features more than 24 film-accurate, life-sized dinosaurs, with scale, speed and ferocity, operated by animatronics and performers.  Fans of the popular Netflix animated series Jurassic World: Camp Cretaceous will also recognize Bumpy, the friendly and food motivated dinosaur, as she goes from baby to adult fairly quickly.
Jurassic World 's unmistakable score combined with projection and practical scenery transforms the arena into the dense jungles of Isla Nublar, where real Gyrospheres roll through the valley and scientists work to unravel a corrupt plan and save a new dinosaur from a terrible fate. With pulse-pounding stunts and an original, authentic storyline, Jurassic World Live Tour is guaranteed to make memories that will last another 65 million years.
Guests will be able to start the adventure early with a special pre-show experience included with all ticket purchases. By arriving one hour before showtime, audience members can see their favorite Jurassic World dinosaurs and vehicles up close and personal, including fun photo opportunities with Triceratops, Stegosaurus, Baby Bumpy, and the iconic Jurassic World Jeep and Gyrosphere.
Check out the Jurassic World Live Tour: An Extended Look:
Friday, July 28 7:00 PM
Saturday, July 29 11:00 AM, 3:00 PM & 7:00 PM
Sunday, July 30 12:00 PM & 4:00 PM
WHERE: Footprint Center – 201 E. Jefferson St. Phoenix, AZ 85004
TICKETS: Family friendly ticket pricing available – tickets can be purchased online at Ticketmaster.com or visit the venue box office during open hours on event days. *Ticket pricing is subject to change based on market demand.
For specific Phoenix show info please visit: https://www.jurassicworldlivetour.com/tickets/phoenix-az-footprint-center
Follow us on these social media platforms:
Facebook: www.facebook.com/JurassicWorldLiveTour/
Twitter: @JWlivetour
Instagram: @jurassicworldlivetour
#JurassicWorldLive
Similar Posts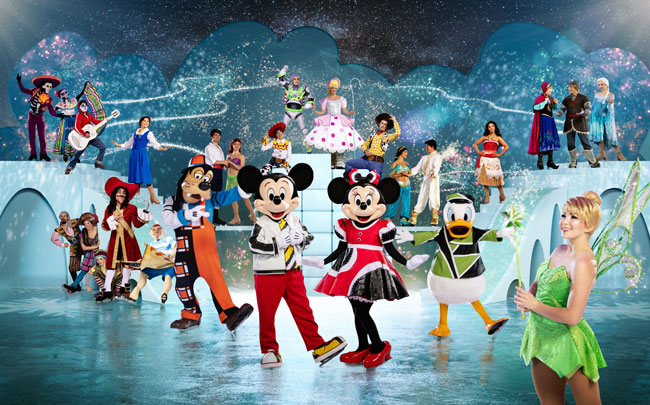 Disney On Ice Mickey's Search Party
Hi friends! You know we love our Disney, and that of course includes Disney on Ice! So we're excited…
Disney on Ice Worlds of Enchantment
Disney on Ice "Worlds of Enchantment" is coming to PHOENIX, April 11th – 14th, 2019 at Talking Stick Resort…
Leave a Reply Cancel reply
Your email address will not be published. Required fields are marked *
Save my name, email, and website in this browser for the next time I comment.
Things to Do
Restaurants
Vacation Rentals
Travel Stories
Rental Cars
Add a Place
Travel Forum
Travel Guides
Travelers' Choice
Help Center
Jurassic World Live - Amalie Arena
United States
Florida (FL)
Tampa
Tampa - Things to Do
Amalie Arena
Jurassic World Live
This was our first year visiting this event. We are a family of 5 with 2 adults and 3 boys age 13 , 10 and 4. This show was a hit. Even our oldest said he enjoyed it ( teenagers can be iffy) . The dinosaurs were great and the actors were on point. They followed the story line of Jurassic world the movie which was great. We have visited this arena many times in the past and it's always easy to maneuver. Pay for parking in the garage ahead of time to save you walking distance . The arena is always clean and the staff are polite . It's a bit pricey from the other venues we frequent, but that's to be expected . Overall , it was a great event in a great venue.
I was in Tampa for the December 28th hockey game between the Tampa Bay Lightning and the Montreal Candiens...my favorite team. I can honestly say that I was thoroughly impressed with the arena and the setup that the Lightning ownership has setup for their team and their fans...it was a great experience. The Amalie Arena is conveniently located in downtown Tampa and close to the cruise port which means a variety of dining and parking options are available. It also offers many convenient and cheap transport options to shuttle fans to the arena. Family friendly atmosphere throughout. I bought "good" tickets for the game since I was treating myslef and sat in Section 218, which is in the Club seating area. The seats offered a great view of the ice from the second tier and had the bonus of exclusive food and beverage options behind each section. Although my team lost the game...all of the fans were courteous and had genuine affection for their hometown Bolts. The ownership and community has done a great job with this team...similar to experiences I have had in Nashville and Las Vegas with two premier hockey franchises. I will definitely come back to see more Lightning games at Amalie.
We had such a blast there last night enjoying the Chase Club. Everyone who works there was super nice. Anna and Craig really made us feel right at home. Our bartender Nick was as cool and efficient as he always is. Phenomenal food, outstanding customer service, and great atmosphere!
Terrific arena. Clean, spacious and comfortable seating. Fan friendly. The floor numbering doesn't make sense in that it doesn't correspond to your section number. If your ticket is for section 212, your elevator stop isn't the second floor. Ask for directions. Ushers are glad to help. Yes food is expensive.
Very entertaining place to watch professional hockey. We have been going there every year for several years, when we are in Florida. Always are than satisfied with the entertainment value.
Were there with some friends again and I enjoyed as always.clean and tidy place to go with family also.You can have fun and drinks
The Quebec Chronicle Telegraph
North america's first and oldest newpaper.
Arts & Entertainment
The Province
Street Views
Environment
REVIEW: Videotron Centre roars for Jurassic World Live tour
REVIEW: Videotron Centre roars for Jurassic World Live tour  Danielle Burns [email protected] Since the release of the action-packed thriller Jurassic Park in 1993 by director Steven Spielberg, the highest-grossing film…