Bharatpur Jungle Safari
Rajasthan, India
Booking with ₹0
Starting from ₹ 1799
- 42 % ₹ 1049
What will you experience
1 Hour of Jeep Safari
Sightseeing of Stunning Landscapes
About the Activity
About Bharatpur:
Bharatpur, a city in Rajasthan, is a captivating blend of natural beauty and historical charm. Known for its stunning landscapes and National Park, this city offers a unique opportunity to witness the vibrant of nature and history.
It is home to over 360 species of birds, including some of the most rare and endangered species in the world. Bharatpur is a popular destination for birdwatchers from all over the world.
About Bharatpur Jungle Safari:
Picture yourself in an open-air jeep, cruising through Bharatpur National Park. The wind tousles your hair, and birdsong surrounds you.
The guide will give you a safety briefing and introduce you to the different types of birds and animals that you may encounter on your safari.
As you journey through the park, you'll encounter a remarkable array of birds, including rare and endangered species like the Siberian crane, imperial eagle, and greater flamingo. Keep an eye out for other wildlife too, such as sambar deer, nilgai, and chital, as well as reptiles like pythons and crocodiles.
Beyond wildlife, this safari offers a glimpse into diverse landscapes – from marshes and wetlands to grasslands and forests. Your guide will unveil the secrets of the park's rich flora and fauna.
After a few hours of exploring the park, you will return to the safari starting point. You can exit and share your experiences with your guide, tourists, and family members.
Package Option
Select date above for the latest price
8 Seater Safari Vehicle
₹ 1049 per person
Please select the package & date above for the details
Planning for a bigger group? Get special offer upto 50 % off
Know before you book
The park is open from 7:00 AM to 5:15 PM.
Visitors are required to report at the entry point 30 minutes before Jungle Safari Time.
Book your safari in advance, especially during the peak season (November to February).
Wear comfortable shoes and clothing that is appropriate for the weather.
Bring binoculars and a camera to get a closer look at the animals.
Things to Carry
Identification Documents
Appropriate Clothing
Sun Protection
First Aid Kit
Water and Snacks
Frequently Asked Quetions
Can I cancel or reschedule my safari booking?
Cancellation and rescheduling policies vary depending on the booking platform and tour operator. Be sure to review the terms and conditions before making your reservation.
What can I see at Bharatpur Reserve Forest?
Bharatpur Jungle Safari offers visitors a chance to explore the flora and fauna of Bharatpur Reserve Forest and its different water bodies, such as Kuasaura, Bhimakhala, and more. Visitors can see over 370 species of birds, including the rare Siberian crane, as well as other wildlife like deer, antelope, and wild boar.
What are the opening and closing timings of the Bharatpur Jungle Safari?
The Bharatpur Jungle Safari is open from 7:00 AM to 5:15 PM. The time you start your safari is up to you. Guides are available at all times from the entrance area. The length of your visit is also your choice.
Are food and refreshments available during the safari?
It's advisable to carry your water and snacks, especially for longer safaris. Some tour packages may include refreshments, so be sure to check with your tour operator.
Are there any restrictions on visiting the forests in Odisha?
Yes, there are restrictions on visiting the forests in Odisha. Visitors need to obtain permits from the Forest Department to visit the forests in Odisha. However, the Odisha State Forest Department promotes ecotourism and allows tourists to visit the forests with proper planning and compliance with rules and regulations.
What are the other activities that can be done in the Bharatpur Jungle Safari?
Other activities that can be done in the Bharatpur Jungle Safari include:
Bird watching
Nature walks
Where can I stay near the Bharatpur Jungle Safari?
There are many hotels and resorts near the Bharatpur Jungle Safari. Some of the popular options include:
The Oberoi Vanyavilas
The Clarks Bharatpur Resort
The Fortune Select Pride
How to reach Bharatpur Jungle Safari?
Bharatpur Jungle Safari is well-connected by road and rail. The nearest airport is the Jaipur International Airport, which is about 20 kilometres away.
What are the other tourist attractions near the Bharatpur Jungle Safari?
Some of the other tourist attractions near the Bharatpur Jungle Safari include:
The Ranthambore National Park
The Amber Fort
The Hawa Mahal
The Jal Mahal
What is the history of the Bharatpur Jungle Safari?
The Bharatpur Jungle Safari was originally a hunting ground for the Maharajas of Bharatpur. It was converted into a wildlife sanctuary in 1956.
What is the significance of the Bharatpur Jungle Safari?
The Bharatpur Jungle Safari is a UNESCO World Heritage Site and is home to a variety of animals and birds. It is an important tourist destination and a major source of income for the local community.
What are the challenges faced by the Bharatpur Jungle Safari?
The Bharatpur Jungle Safari faces several challenges, including:
Deforestation
Climate change
The authorities are working to address these challenges and ensure the long-term sustainability of the Bharatpur Jungle Safari.
What is the best time to visit the Bharatpur Jungle Safari?
The best time to visit the Bharatpur Jungle Safari is during the winter months (November to February) when the weather is cool and dry.
What are some best safaris in Orissa, unlike the Bharatpur jungle safari?
Nandankanan Zoological Park, Chandaka Wildlife Sanctuary, Debrigarh Wildlife Sanctuary. The best safari to choose depends on your interests and budget. If you are interested in seeing a variety of animals, Nandankanan Zoological Park is a good option.
How to book a safari in the Bharatpur Jungle Safari?
You can book a safari in the Bharatpur Jungle Safari online or at the reception of the Keoladeo National Park.
Important Terms & Conditions
Cookie Policy
Privacy Policy
Terms of Use
Adventure Travel
Budget Travel
Business Traveling
Mountain Travel
Travel Photography
Travel Insurance
Travel Guides
Passport And Visa
Hotel Accommodation
Holiday Destination
Hotel And Resort
Ski Resorts
Desert Safari
Jungle Safari
Sea And Beaches
Food And Drink
Bharatpur Jungle Safari opens for travelers
BHUBANESWAR: Forest and Environment Minister Bijayshree Routray on Thursday released the Bharatpur jungle safari for the public with a purpose of delivering them an opportunity to explore flora and fauna on the outskirts of the City. Situated inside the south Japanese part of Chandaka-Dampara sanctuary, Bharatpur forest is unfolded over 20 sq. Km. The wooded area is wealthy in biodiversity and home Asiatic elephants, noticed deer, wild pigs, honey badgers, porcupines, jungle cats, mongooses, civets, hares, pythons, and cobras.
Five open jungle safari vehicles had been procured from the funds launched by way of MCL and NALCO underneath their corporate social responsibility. Each car is equipped with eight seats, and charges for a complete vehicle have been constant `2,000 in line with the ride. Two trips have been arranged from 6 am to ten am and one journey from four pm to six pm. The officials informed that online booking would begin inside every week.
"Each tourist will pay `250 for a experience. In case there is less than eight traffic for a journey, and there may be no different booking, they could e-book the vehicle via paying `2,000," Chandaka Divisional Forest Officer Kedar Swain advised The Express.
At the event, a nature camping program turned into held for college students of Sai International School . Bharatpur nature tourism destination has been developed to create mass cognizance among the public through training and jungle safaris for conservation of the State's particular environment.
Additional Chief Secretary, Forest and Environment Department, Suresh Chandra Mohapatra, Principal Chief Conservator of Forest (PCCF) Sandeep Tripathy, and others have been present. Nikki Phillips spared no expense for her son Jett's second birthday on Saturday.
The 36-12 months-old Model and TV presenter treated the little one to a lavish jungle-themed party at her Sydney domestic.
Nikki shared several photographs from the day to Instagram on Sunday, including a decadent buffet, announcement balloons and wall art, calico gift bags, and party signage.
There are different panorama-stage concerns within the tiger reintroduction program. Sariska as a reserve continually suffered from excessive area effects4 attributable to its boundary and form (Figure 1), making tiger–people interactions some distance much more likely. Lately, Sariska is getting more and more remoted from forests and agricultural fields in its environment; those are land makes use of that acted as dispersal corridors for flora and fauna in the beyond. Earlier, such landscapes also supplied a buffer that decreased conflicts in village settlements. The developing urbanization of villages, mining projects, and dual carriageway improvements gradually decreases this buffer and brings tigers extra in touch with constructed-up areas and settlements. Further, the shrinking habitat within Sariska maintains to pose a chance to wild tigers within the absence of vast measures taken for forest restoration.
Inadequacy of monetary help and control employees similarly worsen the problem. The reserve makes do with restrained funds, with a place of 866 sq. Km blanketed and controlled with an annual outlay of about 7.12 crore (Bhardwaj 2019). This may be enough to fulfill simple needs of salaries, safety infrastructure, upkeep, and communique, but now not the more specialized desires of studies, wooded area restoration, tiger monitoring, or steady community outreach. Disbursement of even this quantity is regularly behind schedule, compromising flora and fauna safety as transient staff needs to be relieved (Bhardwaj 2019).
Governmental knowledge in natural world management has additionally come underneath question these days. Recent reports advise that the last said tiger loss of life in June 2019 turned into incompetent coping throughout tranquilization, which becomes accomplished for medical treatment (Ghai 2019). Overall, of the nine tigers reintroduced because 2008, four have died: two killed through neighborhood villagers, one due to territorial fights, and one because of misguided tranquilization (Dey and Singh 2019). A 5th tiger has long passed missing with its radio-collar (Parihar 2019).
As many as 4 deaths have taken the region over the last years. Of the nine reintroduced tigers, three had been men. After the loss of life of a second male tiger in June 2019, the populace boom has reached a plateau, with the local intercourse ratio surprisingly skewed at one tiger to 8 tigresses (Dey and Singh 2019). This is possible to reason greater troubles for destiny reproduction of the large cats. Given the shortage of DNA research at the time of reintroduction of tigers into Sariska from 2008 to 2011, inbreeding and reproductive incompatibility can't be dominated, especially because of the supply populace Ranthambore has been observed to be genetically homogeneous.
Related Posts
This Incredible Safari Is the Real-Life Jungle Book
Alberta couple faces scorn over photo with lifeless lion after
Getting up close to conservation in Ecuador's Chocó rainforest
The Tiger's Last Stand
Debrigarh Jungle Safari opens for vacationers
Safari Rally allure lures World Rally C'deliver officials, waits final FIA approval
Tody Trending
Weekly Travel Round-up: British Columbia has been maintaining this country wide park a secret from the relaxation of us
Little elm beach closed again; swim at your own risk, dubai tourism and accenture debut futurism program accelerator for travel and tech sector, i've travelled the sector but ballybunion is my favourite location to vacation, best outdoor activity breaks in the uk, recent post.
8 Budget Travel Reviews That Convert Visitors into Buyers
The Top 10 Adventure Travel Destinations Around The World
Best Ski Resorts for Beginners in Utah
© 2023 Travelstrokess - All Rights Reserved
Bharatpur National Park
₹ 8,366 onwards
Label : Must Visit
Tags : National Park
Timings : 8:00 AM - 5:00 PM
Time Required : 3 hours
Entry Fee : Indians: INR 50, Foreigners: INR 400, Video Camera: INR 200
Planning a Trip? Ask Your Question
Bharatpur National Park, Bharatpur Overview
Now known as the Keoladeo National Park, Bharatpur National Park is a famous avifauna sanctuary and a bird watching paradise listed among UNESCO's World Heritage sites. The 29 km reserve is locally known as Ghana and is a mosaic of dry grasslands, woodlands, woodland swamps, and wetlands. These diverse habitats are home to 366 bird species, 379 floral species, 50 species of fish, 13 species of snakes, 5 species of lizards, 7 amphibian species,7 turtle species, and a variety of other invertebrates. Every year thousands of migratory waterfowl visit the park for winter breeding.
The sanctuary is one of the richest bird areas in the world. It is a human-made establishment known for nesting of its resident birds and visiting migratory birds including water birds. What is interesting note is that this place was once the waterfowl hunting ground for the royalty and the British, but was converted into an asylum for birds and other wildlife as well in the year 1971. You can take a Jeep Ride or Rickshaw Safari to spot exotic birds and a few animals that inhabit the jungle as well. Bharatpur Bird Sanctuary is easily a bird lover's paradise, and photographers will find this place to be delightful as well.
Read More on Bharatpur National Park
History of keoladeo national park, flora and fauna in bharatpur national park, safari at bharatpur sanctuary, best time to visit bharatpur national park, stay near bharatpur national park, restaurants near bharatpur national park, tips for visiting bharatpur national park, how to reach bharatpur national park, bharatpur travel packages.
Compare quotes from upto 3 travel agents for free
Serene Bharatpur
Bharatpur long weekend special, heritage tour of bharatpur and agra with jaipur stay, fantastic bharatpur and jaipur, majestic rajasthan bharatpur, alwar, jaipur & more, extensive rajasthan trip in 15 days with jungle safari, top hotel collections.

Cheap Hotels
Luxury Hotels
Pet Friendly Hotels
Top Hotels Near Bharatpur National Park
7.8 (169 reviews)
6 kms
₹ 4,400 onwards
9.2 (128 reviews)
₹ 1,300 onwards
7.7 (110 reviews)
₹ 600 onwards
9.3 (106 reviews)
4 kms
₹ 2,500 onwards
8.4 (74 reviews)
8 kms
₹ 3,000 onwards
7.2 (30 reviews)
₹ 836 onwards
Bharatpur National Park Reviews
Muskan Shah
Have a Question on Bharatpur National Park?
Other top ranking places in bharatpur, nearby places.

Get Customized Travel Packages
*All prices shown on the website are tentative. Final prices will be shared by our partner agents based on your requirements.
Login for a personalized experience with Holidify!
Create and share itinerary, download PDF Guides and free access to Holidify's full content
Sign in with Facebook
Sign in with Google
We never post anything without your permission.
Share this page
Group Enquiry? NEW
Bharatpur Bird Sanctuary
Quick Navigation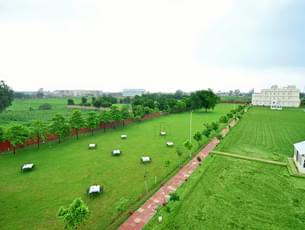 Essential Info About Bharatpur Bird Sanctuary
History of bharatpur bird sanctuary.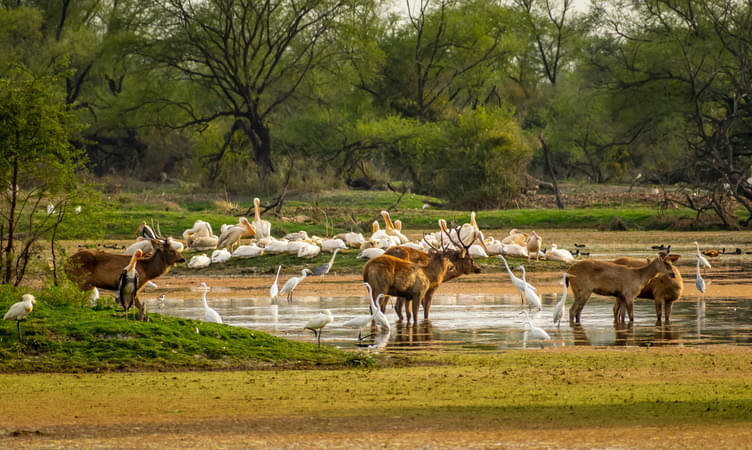 Info About Safari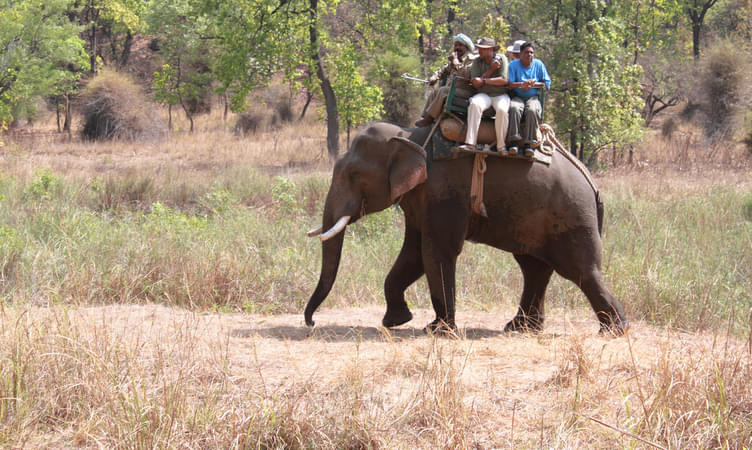 Best Time to Visit Bharatpur Bird Sanctuary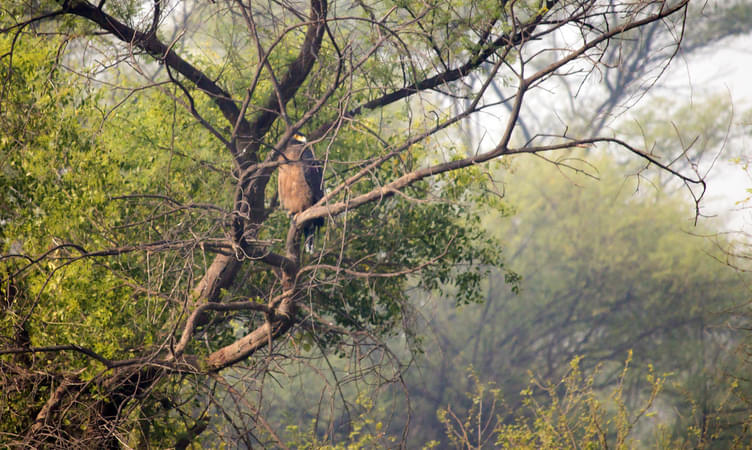 Best of Jaipur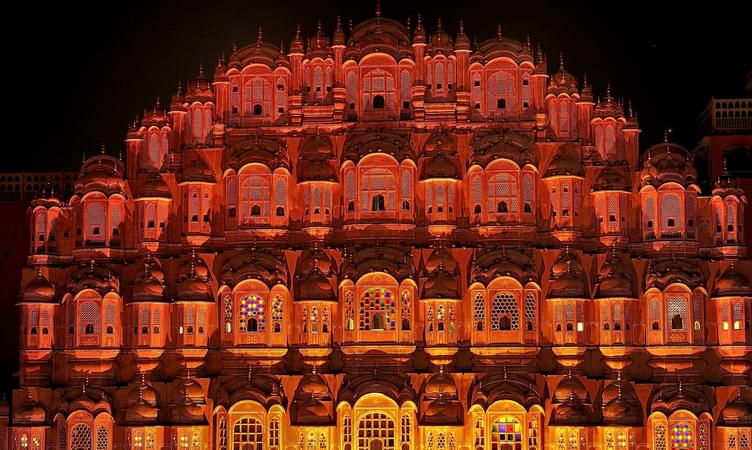 Distance and Routes from Major Cities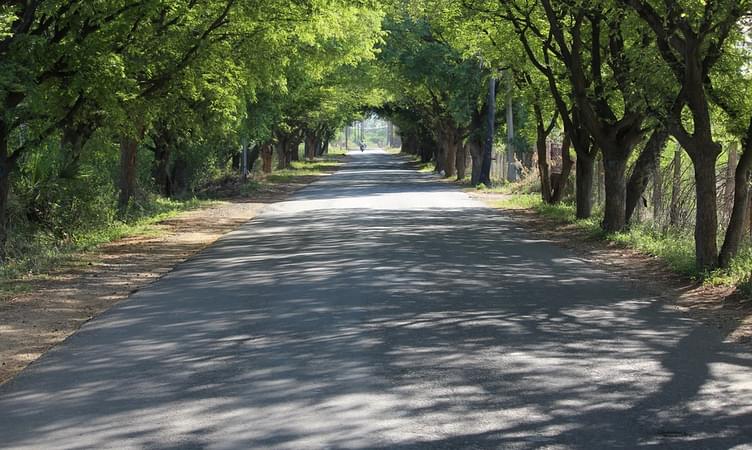 How To Reach Bharatpur Bird Sanctuary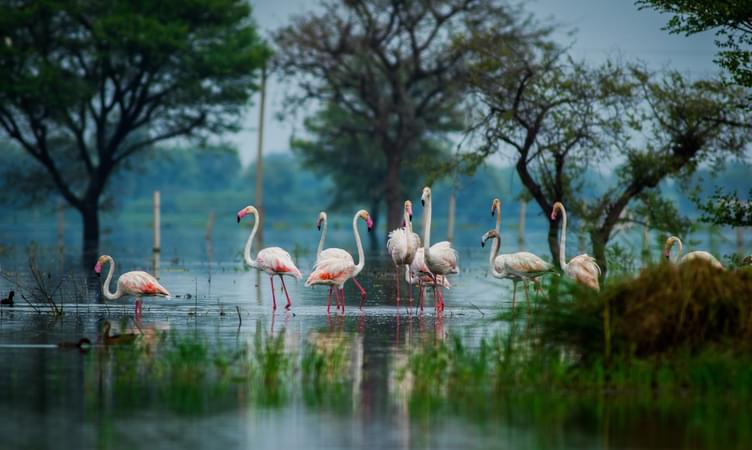 Tips For Visitors To Bharatpur National Park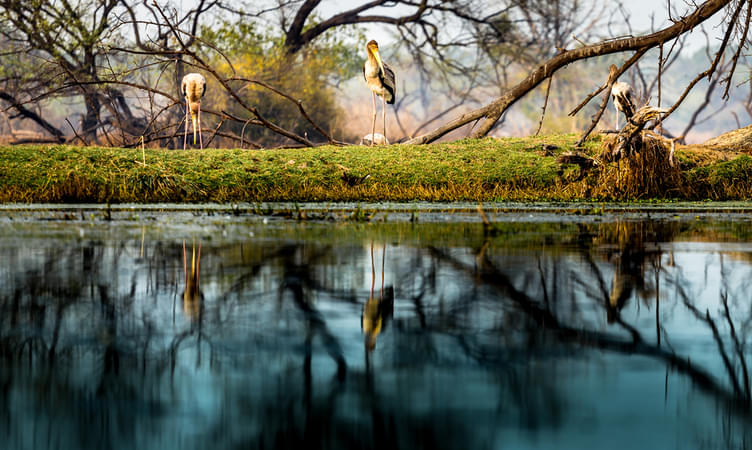 Best of Corbett

Best Places to Stay in Bharatpur
Bharatpur forest lodge.
Laxmi Vilas Palace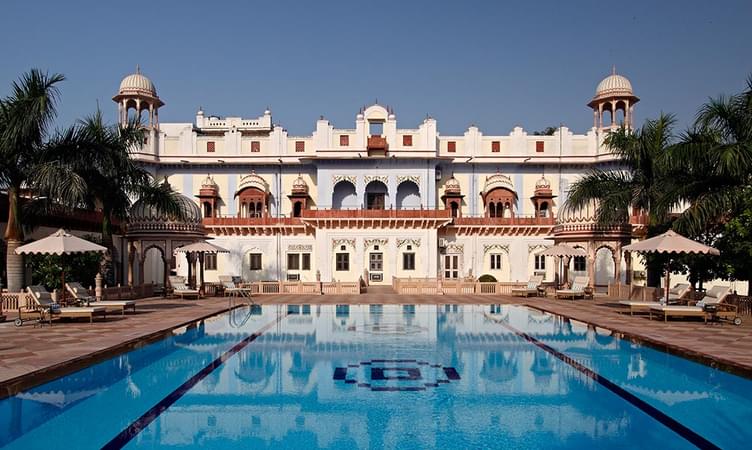 Sunbird Resort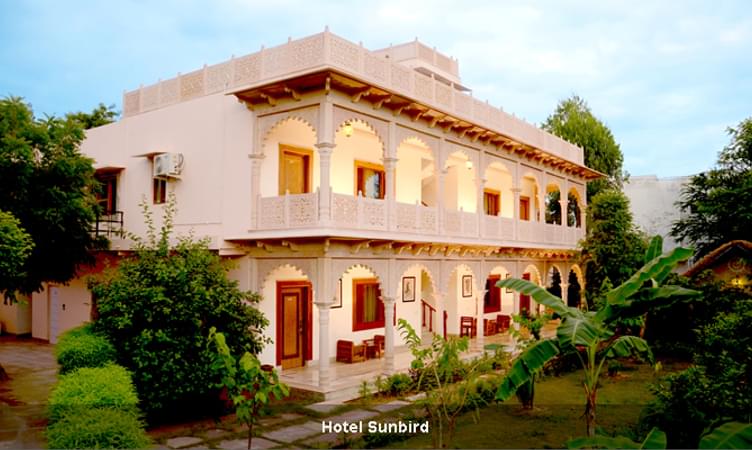 The Birder's Inn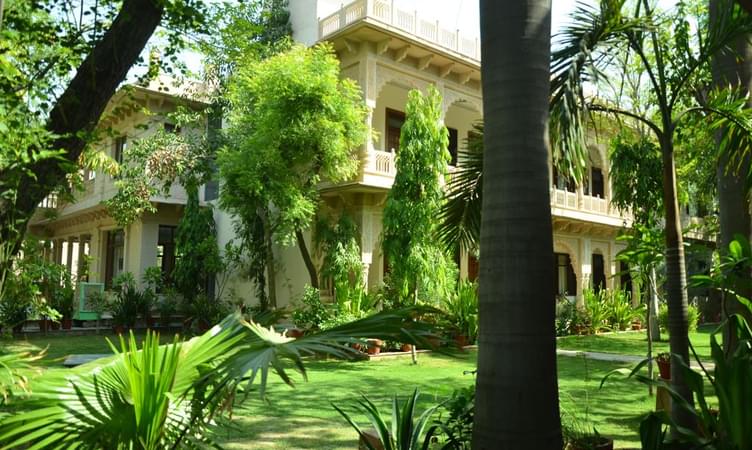 Best of Jodhpur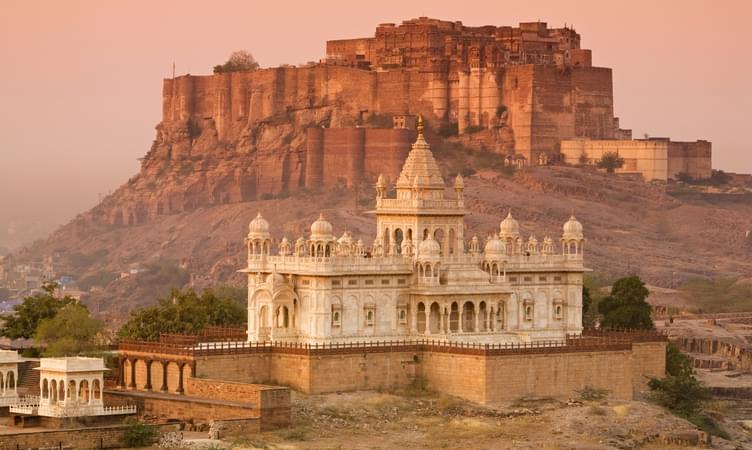 The Bagh Resort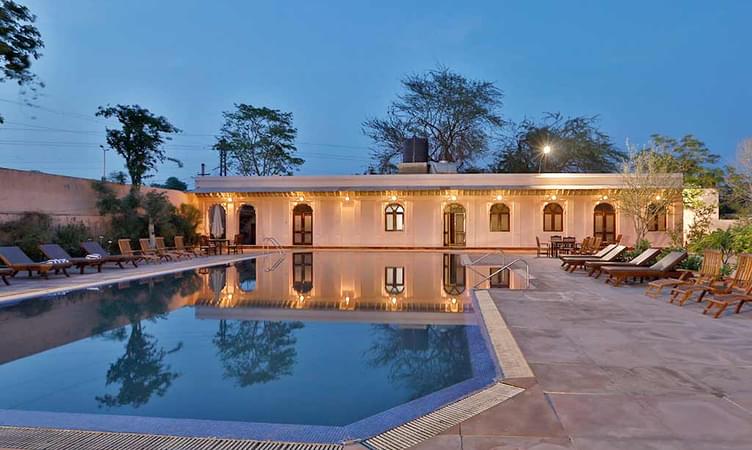 Kadamb Kunj Resort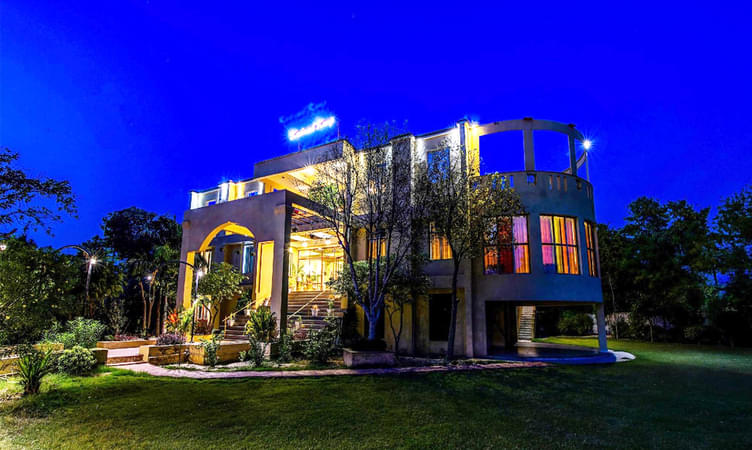 Sonar Haveli Resort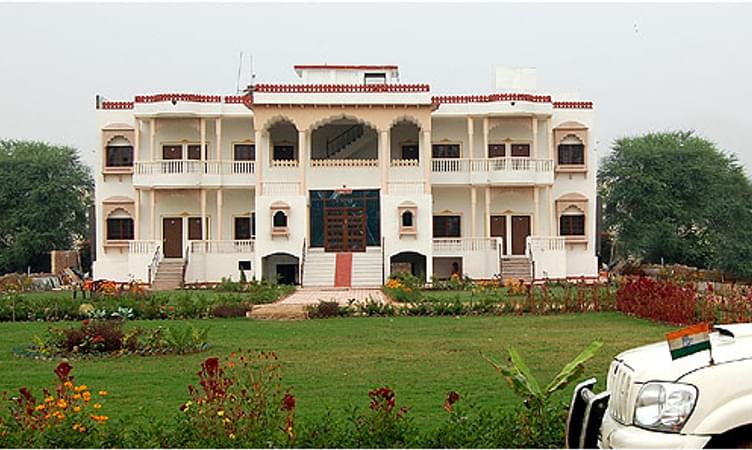 Surya Vilas Palace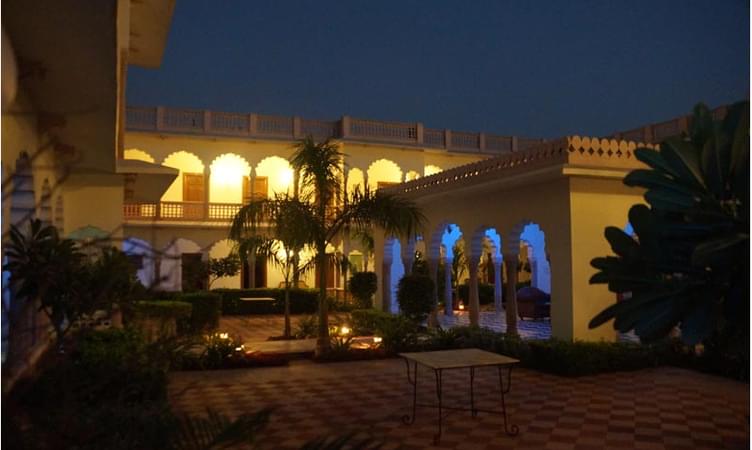 Best of Jaisalmer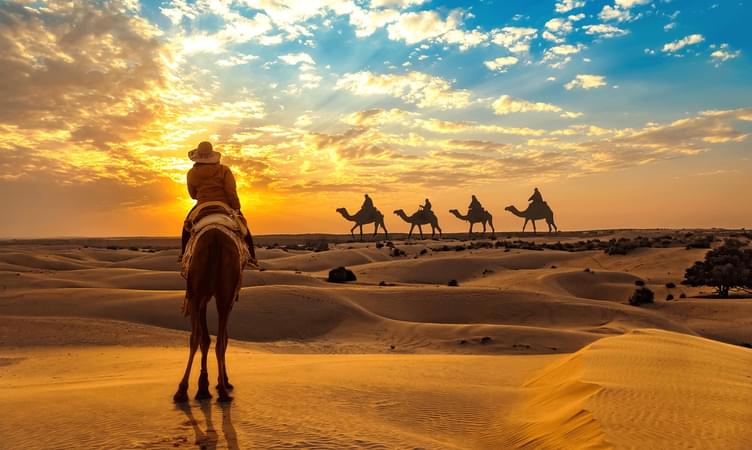 Udai Vilas Palace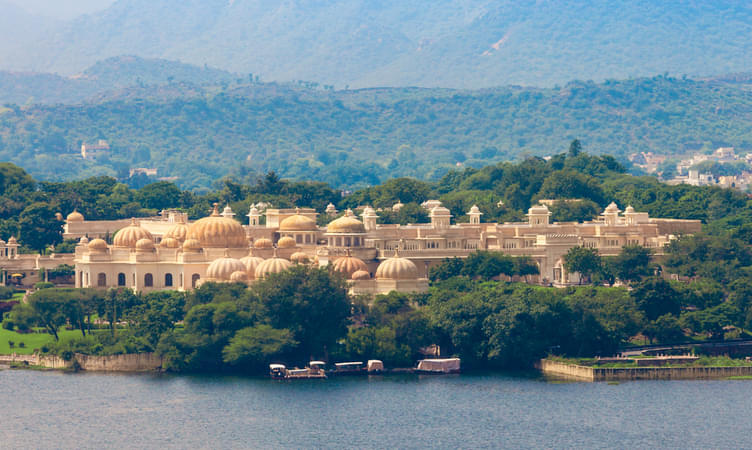 Places to Visit near Bharatpur Bird Sanctuary
Lohagarh fort.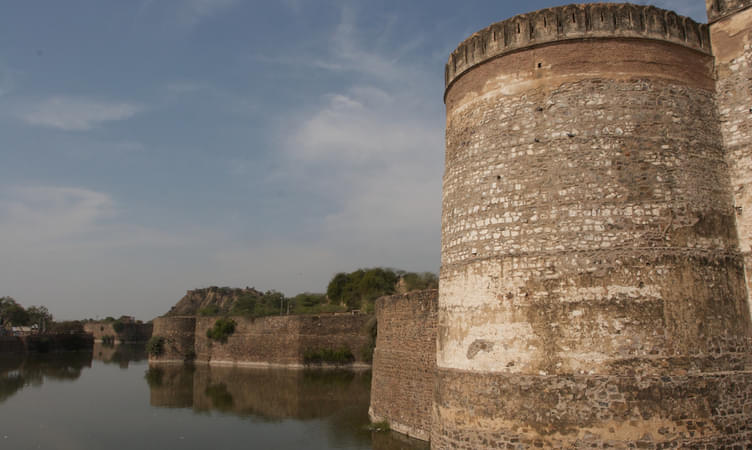 Government Museum Bharatpur
Ganga mandir.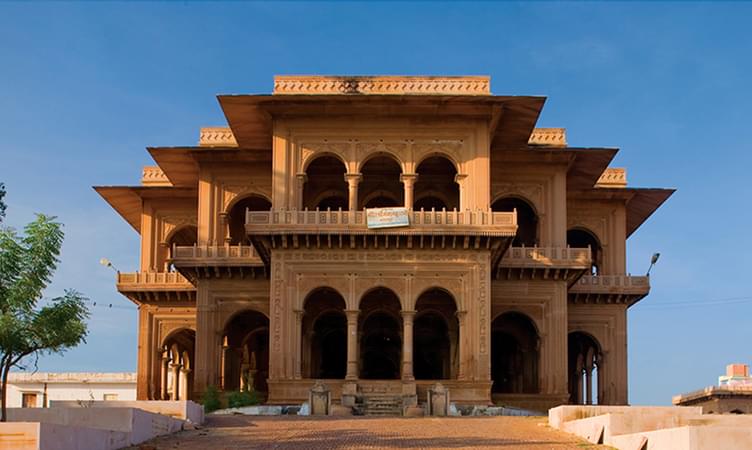 Best of Mount Abu

Deeg Palace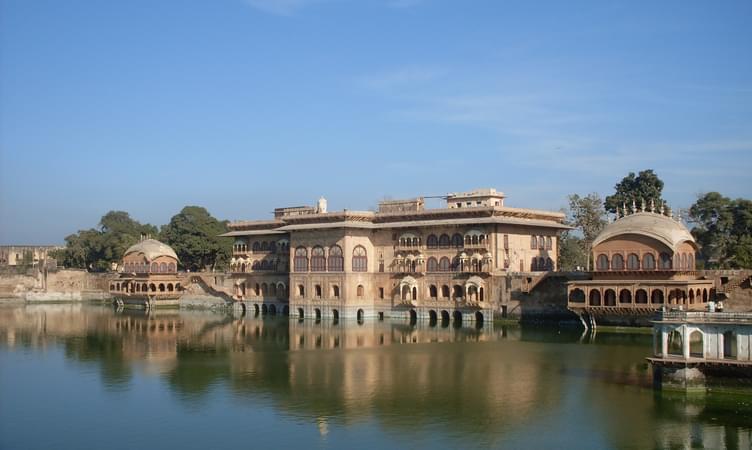 Bharatpur Palace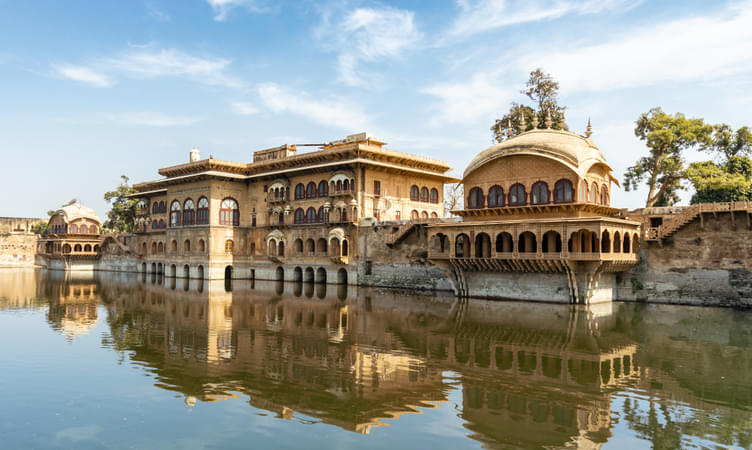 People Also Ask About Bharatpur
How much time is enough to explore bharatpur bird sanctuary, what is bharatpur bird sanctuary famous for, which river flows through keoladeo national park, how far is agra from bharatpur, how far is bharatpur from jaipur, what are the best places to stay near bharatpur bird sanctuary for couples, which season is best to visit bharatpur bird sanctuary, how many days are enough to explore bharatpur bird sanctuary.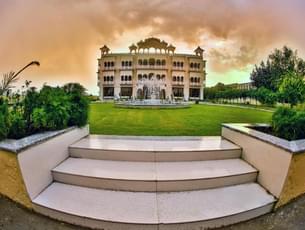 Bharatpur Top Attractions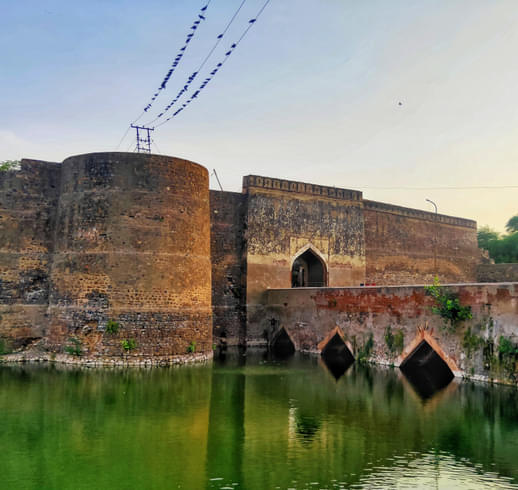 This place is the reason Bharatpur is so well-known all over India. Keoladeo Ghana National Park, more commonly known as Bharatpur Bird sanctuary, is one of the must-vist tourist attractions in Bharatpur, and for good reason. The intensity of wildlife that one can experience in Bharatpur is startling.  Though most well-known for the hordes of birds that its hosts ear-round, the sanctuary also has a rich variety of flora and fauna, all of which makes the sanctuary a wildly active place throughout the year. The best season to visit this sanctuary is around October- November. Most migratory birds have arrived by then and the chirp and bustle of the place is magnificent. The summer months, when the cranes have begun their beautiful courtship dances, are also interesting months to visit the sanctuary in. There are accommodations inside the sanctuary if you wish to explore the place at all hours. This is definitely one of the necessary places to visit in Bharatpur. Timings: 8 am to 5 pmPrice: Rs. 50 per person for Indians; Rs. 400 per person for foreign tourists; Rs. 100 for rickshaw rideLocation: Agra-Jaipur Highway, Bharatpur, Rajasthan 302001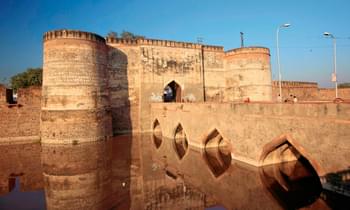 Lohagarh Fort, or Iron Fort, is one of the strongest structures in Rajasthan, and a must-visit attraction in Bharatpur. It is its unassailable defence quality that gave it its powerful name when it was built in the early 18th century by Jat ruler Maharaja Suraj Mal. The fort is austere and imposing, and its air of unperturbed strength is what attracts hundreds of tourists to its grounds yearly. The fort also houses a museum in its arena- the Government Museum. The museum is a good place to learn about the arts of war employed by the rulers of Bharatpur and take a look at the various war related artefacts that were used for defence in the past. The fort also commands grand views of the region, so visiting it is also a visual treat. Timings: 10 am to 6 pmPrice: Rs. 20 per personLocation: Lohagarh Fort, Gopalgarh, Bharatpur, Rajasthan 321001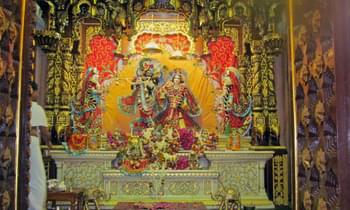 Built during the Mughal rule in Bharatpur, the Bankey Bihari temple in Bharatpur is a delightful temple inside the Lohagarh Fort. The spot is pleasant to look upon and perfect to revive yourself in. The peace and silence that hang around the temple, as well as the soothing gongs that reverberate the still air inside the temple, make for an auspicious and serene atmosphere.  The temple is dedicated to Lord Krishna and houses several idols celebrating his power and virtue. This temple is one of the best places to visit in Bharatpur. Timings: 8 am to 5 pmPrice: Rs. 20 per personLocation: Lohagarh Fort, Gopalgarh, Bharatpur, Rajasthan 321001
More Bharatpur Attractions
Popular nearby places around bharatpur, more things to do in bharatpur, more on bharatpur tourism, popular related destinations.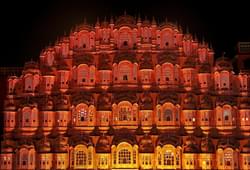 Best Domestic Packages
Best international packages, domestic honeymoon packages, international honeymoon packages, places to visit in india, international places to visit, things to do in india, international things to do, popular on thrillophilia.
We assure the privacy of your contact data.
This data will only be used by our team to contact you and no other purposes.
Your enquiry has been received successfully. Our destination expert will reach out to you soon!
Places on Wheel
Introduction
General Information
Terms and Conditions
Spa and Lounge
Dining and Bar
Maharajas Express
Deccan Odyssey
Golden chariot.
Approved by Ministry of Tourism, Government of India
. The page you were looking for could not be found
Odisha Forest department opened Jungle Safari in Bharatpur Forest near Bhubaneswar
Bhubaneswar: Bharatpur Forest in the south eastern part of Chandaka-Damapara Wildlife Sanctuary over an area of 20 Sq. Km. in the heart of the capital city is rich in biodiversity. It abodes Asiatic elephant, Spotted deer, Wild pig, Honey Badger, Porcupine, Jungle cat, Mongoose, Civet, Hare, Python, Cobra and variety of avifauna and flora. This patch of forest acts as Carbon Sink and Green lungs of the city.
It also caters the need of drinking water of the city by recharging the ydrological cycle. Bharatpur Nature Tourism Destination near Utkal Multicare Hospital, Lumbini Vihar, Bhubaneswar is developed to create mass public awareness among public through nature education and jungle safari for conservation of this unique ecosystem of the State not seen elsewhere in the country near any State Capital. Bijayashree Routray, Minister Forest and Environment, Odisha opened Jungle Safari vehicles for the public on 07th March, 2019 to experience wilderness of nature. Shri Suresh Chandra Mahapatra, I.A.S., Additional Chief Secretary, Forest and Environment Department, Odisha; Dr. Sandeep Tripathi, I.F.S., Principal Chief Conservator of Forests & HoFF, Odisha, Bhubaneswar and other dignitaries graced the occasion. Nature camping programme for students of SAI INTERNATIONAL SCHOOL, Chandrasekharpur, Bhubaneswar conducted. There are five eight seater open jungle safari vehicles procured and customized out of CSR funding of MCL & NALCO. Two sorties will be made from 6 AM to 10 AM in the morning and one sortie from 4 PM to 6 PM in the afternoon. The tariff for each vehicle per sortie is Rs. 2,000/-(Rupees two thousand) only. Online booking facility through www.ecotourodisha.com will be available for the tourists within a week.
CREDAI announces the launch of CREDAI Bhubaneswar Association
Dharmendra Pradhan thanks PM for approving construction of 3rd railway line between Bhadrak & Narayangarh, 4 new Kendriya Vidyalayas in Odisha
Governor of Odisha, Shri Raghubar Das, Meets PM Narendra Modi to Discuss…
Prime Minister Narendra Modi speaks with the President of Iran
PM Modi Salutes Indian Nari Shakti as Women's Hockey Team Shines in Asian…
Odisha Women Clinches Victory in Thrilling Tie-Breaker, Crowned National Games…
Comments are closed.
Ekamra Walks
Sun, 29 Jan
Ekamra Haat
Jungle Safari
The joy of a Jungle Safari @ Bharatpur
Time & Location
29 Jan, 2:00 pm – 5:00 pm IST
Ekamra Haat, Madhusudan Marg, Unit 3, Ekamra Vihar, UNIT- 9, Ekamra Vihar, UNIT- 9, Bhubaneswar, Odisha 751001, India
About the Trail
The Jungle Safari @ Bharatpur is an One Hour Safari. The trip starts from the Bharatpur Main Entry Gate. This Safari would cover more than 15 kms inside the forests in open vans and jeeps and shall be an excellent opportunity to see the forest and its various inhabitants up close and personal.
Maximum - 20 Participants
What to Expect
Pick Up & Drop Service from Ekamra Haat, Unit 9
Welcome Kit & Refreshments
Open top vehicle Jungle Safari with a guide
See the deepest part of the forest and learn about its flora and fauna
Great way to do birding
Learn about the forests & our ecosystem
Packing List
Visitors need to be dressed in comfortable clothing
It's best to avoid flashy or colourful attire.
Carry binoculars
Some locations might have additional charges for cameras, both still and video and the same has to be borne by the participants.
- Pick Up & Drop Service from Ekamra Haat - Welcome Kit - Open Jungle Safari with a guide - See the deepest part of the forest and learn about its flora and fauna - Great way to do birding - Learn about the forests & our ecosystem
This event is sold out
Share this event
Jungle Safari Lodge
rate per night
About Jungle Safari Lodge
Hotel Room You'll have a private room with all the hotel's amenities
Photos of Jungle Safari Lodge
Latest deals for jungle safari lodge.
* Total includes estimated local taxes & fees payable on check out.
Prices are based on 1 night, not including taxes and fees
Amenities at Jungle Safari Lodge
Room service
Business center
Airport shuttle
Meeting/Banquet facilities
Laundry service
Laundry facilities
Express check-out
Services and conveniences
Currency exchange on-site
Things to do
Bicycle rental
Air-conditioned
Parking and transportation
Health and safety
Family friendly
Babysitting or child care
Reviews of Jungle Safari Lodge
What's nearby.
Tharu Cultural Museum & Research Center 0.9 mi
Dhananjaya Farm 7 mi
Harihar Temple 9.4 mi
Essential information about Jungle Safari Lodge
When to book a room at jungle safari lodge, top tips for your stay at jungle safari lodge.
How long should you stay at Jungle Safari Lodge? KAYAK users usually book their rooms here for 1 day.
FAQs when booking at Jungle Safari Lodge
Where is jungle safari lodge located.
Jungle Safari Lodge is located at Main Street, Chitwan National Park, 8.2 miles from the center of Bharatpur. Tharu Cultural Museum & Research Center is the closest landmark to Jungle Safari Lodge.
When is check-in time and check-out time at Jungle Safari Lodge?
Check-in time is 2:00 PM and check-out time is 12:30 PM at Jungle Safari Lodge.
How far is Jungle Safari Lodge from the airport?
Jungle Safari Lodge is 7.8 miles from Bharatpur. Jungle Safari Lodge is 52.9 miles from Pokhara.
How does KAYAK find such great Jungle Safari Lodge hotel deals?
KAYAK scours the web for all room deals available at Jungle Safari Lodge in Bharatpur and lets you compare them to find the best rate for your stay. Many different travel sites will offer discounts or deals at different times for rooms at Jungle Safari Lodge and KAYAK will provide you with prices from a huge range of travel sites. That means that you can always find a great deal for Jungle Safari Lodge.
Nearby hotels and places to stay
Most recommended, good to know.
Bharatpur Jungle Safari: Now explore wildlife in Bhubaneswar
Tourists and residents of Bhubaneswar will be able to enjoy a ride in the wilderness with the launch of Bharatpur Jungle Safari on Thursday.
Forest and Environment Minister Bijayshree Routray launched the safari for public which will give them an opportunity to explore the wildlife on the outskirts of the Smart city.
Situated in the south eastern part of Chandaka-Dampara sanctuary, Bharatpur forest is spread over 20 sq km. The forest is rich in biodiversity and home Asiatic elephants, spotted deer, wild pigs, honey badgers, porcupines, jungle cats, mongooses, civets, hares, pythons and cobras.
According to sources, the public and tourists will be able to take a tour of the Bharatpur jungle in the Chandaka-Dampara Wildlife Sanctuary in five safari vehicles.
The tours will be organised in three batches with two batches at 6 AM and 10 AM in the morning and one in the afternoon between 4 PM and 6 PM. A safari vehicle can be booked at Rs 2,000.
"Each visitor will have to pay Rs 250 for a trip. In case, there are less than 8 visitors for a trip and there is no other booking, they can book the vehicle by paying Rs 2,000," Chandaka Divisional Forest Officer Kedar Swain said.
ALSO READ: Train tickets to be issued in Odia language from April 1
Similar Posts
Odisha village where the houses have no doors at all
Laxman Nayak biography, life history, freedom fighter of Odisha
Sarala Award 2014 to writer Prafulla Das
Odisha Govt to demolish 195 illegal apartments in Bhubaneswar
Husband tortured wife for not surrendering to Sarathi Baba
Odisha government to apply for GI tag for 'Jagannath Rasagola'
Jungle safari starts in Bharatpur forest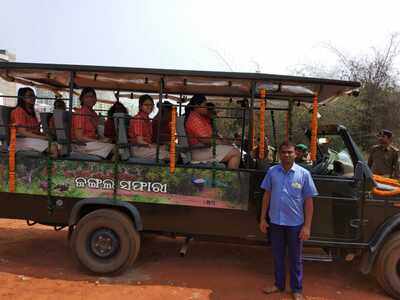 Visual Stories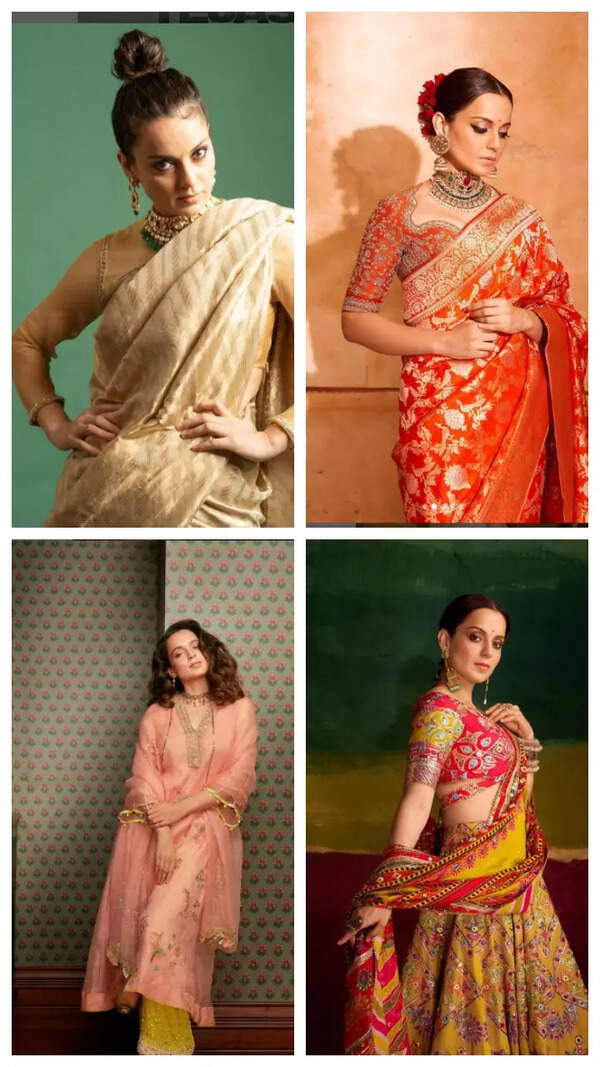 SAFARI TIMINGS
Price Includes GST @5 %
Entry Point Bharatpur(Chandaka Full Day Tour) ( Entry Ticket Fee is to be paid separately at the entry gate as per the number of Adult And Child. )
1.Soumendra Tripathy,Eco Guide (Mob-9090901122)
2. Samarendra Nayak (99414125412)
3. Deepak Nanda (2236524144)
2.Parikhita Bhuyan,FORESTER (Mob-9827001805)
3.Kaina Pradhan,Forester Bharatpur (Mob-9437508154)
4.Soumya Ranjan Beura,Forester Deras (Mob-7008257559)
5.BauriBandhu Mohapatra,R.O Bhubaneswar (Mob-9438879484)
6.Ashok Kumar Das,R.O Chandaka (Mob-9438879485)
Ecotour Odisha
Visitor Information
Privacy Policy
Refund & Cancellation
Department of Tourism,GoO
Associate With Us
Terms & Conditions
Visitors Feedback
Agent Registration
Agent Login
Booking Agents
Taxi Operators Registration
Taxi Operators
Ecotourism Cell & City Booking Center O/O Principal Chief Conservator Of Forests & Chief Wildlife Warden, Odisha Prakruti Bhawan, Plot no-1459 Green Park Nursery, Saheed Nagar Bhubaneswar-751007, Odisha
+91 (0)674-2549553/2549558
+91-8018656987/9861806741

Where to go for Jungle Safari in India
Behind the thick bamboo bushes lurks the ferocious tiger, waiting patiently for its prey. The meditative trance of the skies above is disturbed occasionally by the screeching of an eagle. Somewhere, in the distance, a herd of deer visits the local water hole to quench their thirst, even as the sly crocodile remains lifeless, waiting for the perfect moment to launch its attack. These are some of the scenes which await you as you embark on a jungle safari in India to the dense forests of India.
This is a safari unlike any other, full of surprises and thrills. It's nothing short of a privilege to see nature's inhabitants in their natural habitat, displaying raw emotions. This blog is for you if you have ever nurtured a desire to experience wildlife. Here, we tell you where to go for a jungle safari in India and come across the best sights and sounds of Nature.
Here are the best Places to Go for Jungle Safari in India
Jim corbett national park, uttarakhand, ranthambore national park, rajasthan, gir national park, gujarat, kanha national park, madhya pradesh, bandhavgarh national park, madhya pradesh, pench national park, madhya pradesh, sunderbans wildlife sanctuary, west bengal.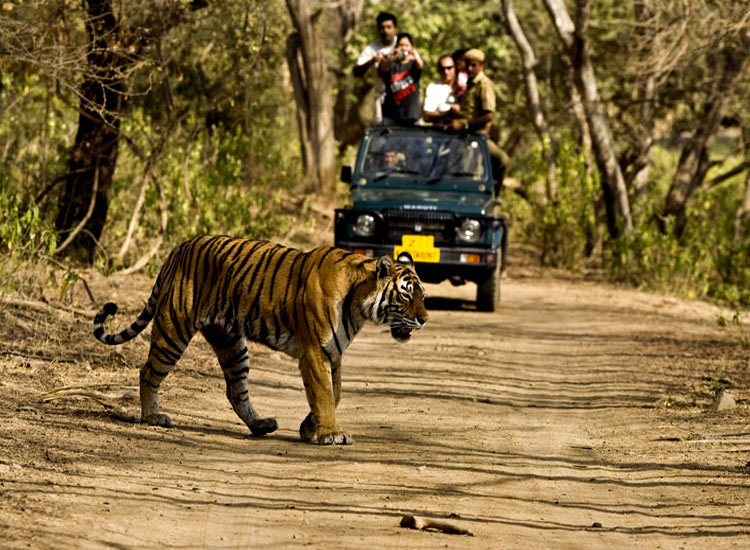 Corbett National Park, originally known as Hailey National Park, was established in 1936 and is India's first national park. Visitors flock to this park to witness the tiger in all its majestic beauty. This park is also renowned for being home to various rare species of mammals, reptiles and birds. One can spot barking deer, spotted deer, sambar, and chinkara on a jungle safari in India to this national park. Crocodiles are another major attraction in Jim Corbett. But, its definitely the Royal Bengal Tigers in their natural habitat  that lure for safari holidays in India.
Best time to visit:  November to June
[ Plan a trip to Corbett with these well-customized packages ]
One of the best places to experience a wildlife safari in India is Ranthambore Tiger Reserve . Although tiger spotting is the prime attraction here, one can also spot jackal, fox, leopard and mongoose. Embarking on a jungle safari to this tiger reserve lets you witness the nilgai, blue bull antelope, chital and sambar deer. Apart from the fauna, the flora too, is worth admiring here. The landscape is defined by rolling hills and crags, lakes and rivulets. Ranthambore offers the best forest tours in India to visit the Tigers. Explore best customized Golden Triangle Tour Package with Ranthambore .
Best time to visit:  October to June
[ Experience wildlife safari in Ranthambore with these customized packages ]
Also Read : Top Adventure activities in Rajasthan that you should not miss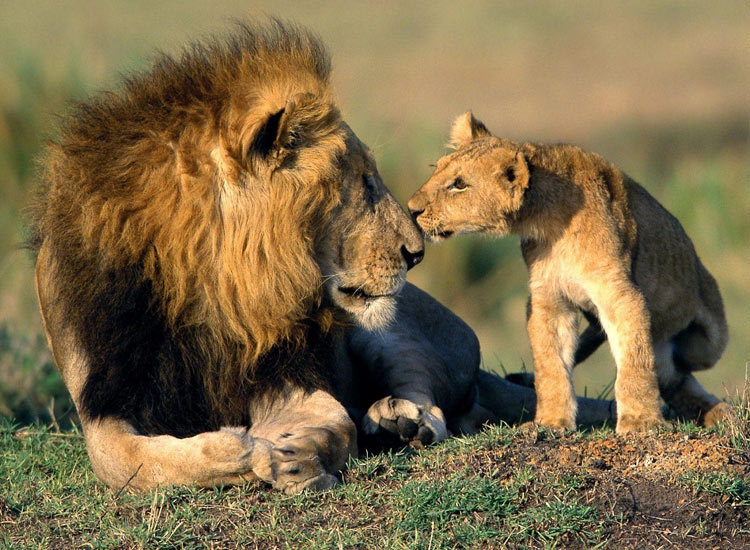 The feeling of intruding into someone else's territory upon entering Gir National Park is rather pronounced. This is the land of the lions, crocodiles, hyenas and leopards. The flora here is incredible, with half the area of the park being covered by teak forest, amla, timru and khair, besides others. Of course, the Asiatic Lions are the lords here, and they are a spectacular sight.
Apart from them, the other highly sighted spotter animal in the park is the Chital, or the Indian spotted deer. Striped hyenas and wild boars are other attractions. Here, one can also spot a fascinating variety of birds such as the Malabar whistling thrush to the Paradise flycatcher. Like the King of the Jungle, Gir is the kind of Indian jungle safari tours.
Best time to visit:  December to March
Also Read: Amazing Tourist Attractions And Places To Visit In Gujarat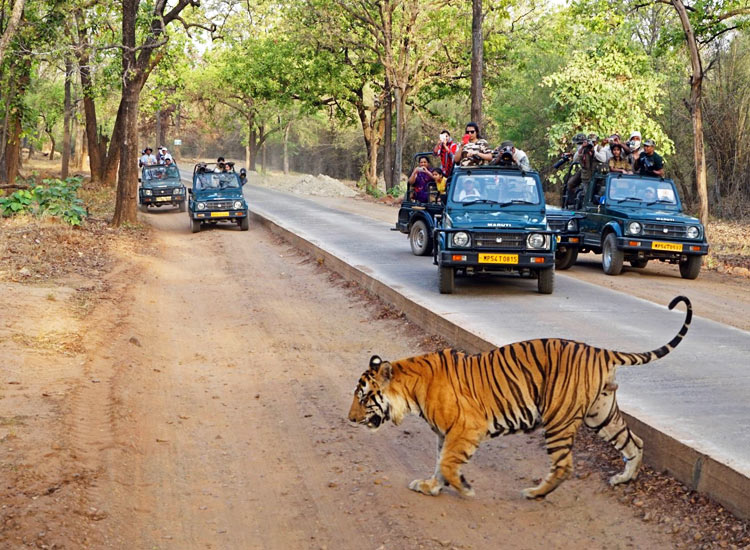 Kanha National Park , spread across an area of 940sq. km, holds the distinction of being one of the largest national parks in Madhya Pradesh. This park is also respected globally for playing an important role in saving the Barasingha from extinction. A safari here gives you an opportunity for spotting the Royal Bengal Tiger, apart from the enormous Barasingha and wild dogs as well. This is also where National Geographic's award winning "Land of the Tigers" was shot. In fact, a visit to Kanha ensures the best Tiger Safari in India.
Best time to visit: Mid-October to June end
[ Explore the wilderness  in Kanha National Park with these packages ]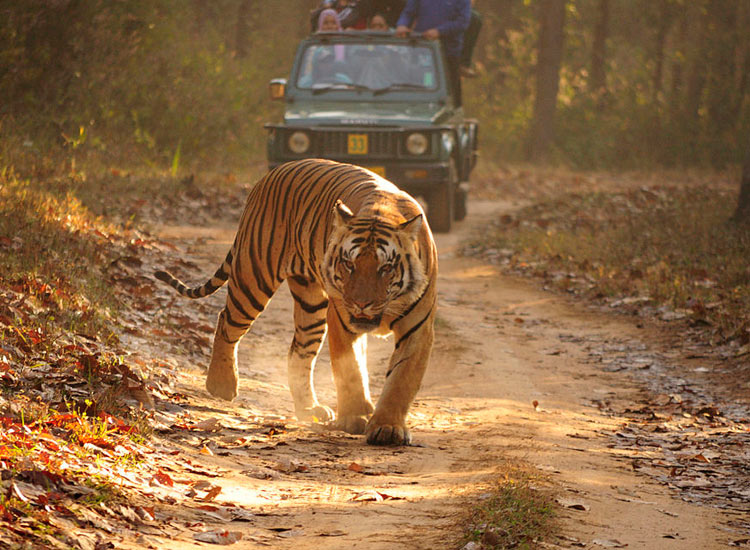 No wildlife safari in India is complete without visiting the Bandhavgarh National Park . This place dates back to 2000 yrs, and is renowned for having the highest density of Royal Bengal tigers in the world. Tourists here are treated to sights of fascinating animals like chital, nilgais, Indian bison, chinkara, jackals and wild boars. Besides, if you are lucky, you may even spot several species of birds like gray Malabar hornbills, green pigeons and browed fantails. Bandhavgarh is undoubtedly a must visit place for Indian safari holidays.
[ Browse these well-planned Bandhavgarh tour packages ]
The exploits of Mowgli and his friends in The Jungle Book fascinated us during our childhood. However, Rudyard Kipling based Mowgli's adventures on this fascinating place. Located in the southern ranges of the Satpura range, it's divided by Pendi River into two equal parts. A safari to this park lets you witness an exotic variety of wildlife including the Nilgai, Cheetal, Sambha and Gaur (Indian Bison). Another particular fascination of wildlife jungle safari in Pench is the four species of endangered vultures, namely the white-rumped, long billed vulture, white scavenger and king vulture.
Best time to visit: February to April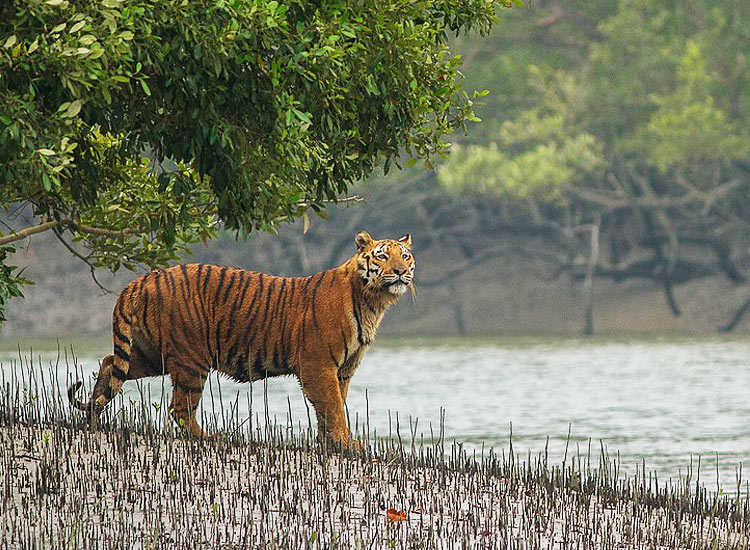 Sunderbans Wildlife Sanctuary stands out among the places to go for wildlife safari in India . Sunderbans are part of the world's largest delta, formed by the mighty Rivers Ganga, Brahmaputra and the Meghna. A UNESCO World Heritage Site, it's the largest Tiger Reserve and National Park in India. The tiger is the legend here, and is the main subject of every conversation.
A wildlife safari here lets you come across the fabled tiger, apart from the other forms of wildlife including rhesus monkey and chital deer. However, Sunderbans National Park is also widely acknowledged for conservation of the Ridley Sea Turtle. In fact, it is totally correct to say that Sunderbans offers the most thrilling tiger safari in India.
Best time to visit:  September to March
Now you can plan your jungle safari in India with our exciting collection of wildlife holiday packages in India .
Related Post :
Top 10 Reasons to Visit Royal State Rajasthan Top Places to Visit in Uttarakhand during your holiday 15 Amazing Destinations for Your First Solo Trip to India
Vishwajit Sharma
Vishwajit writes about all things Travel Places, Attractions and Tour Packages.He Is passionate about learning new things.
Related Posts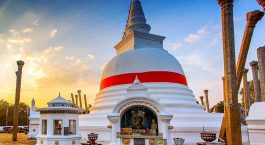 10 Best Places to Visit in Sri Lanka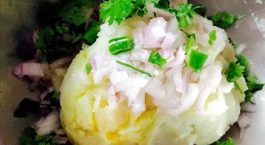 Try These Best 10 Assamese Dishes In Assam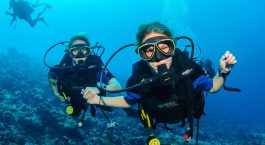 Everything You Must Know About Scuba Diving in Maldives
Recent comments.
Amazing wildlife safari in India with its deep forest and beautiful endangered animals. I would like to visit soon.
Glad to know about your interest in wildlife safaris. Choose any of theses destinations for your wildlife expedition. For expert guidance, you contact us with the help of inquiry forum. Till then, do follow our blog for post on India tourism.
Corbett and Pench are awesome for Tiger spotting. Interesting info for wildlife enthusiasts
Thanks for your kind words. Keep on following our blogs for more such posts.
Catching a lion walking around is great whether you see it anywhere, so I feel all of the above Jungle safaris are a phenomenal option to Experience jungle safari. Though I've been to Corbett and I really liked the overall experience
Nice information for Jungle safari in India for frequent Travellers
Thanks for such a lovely comment. Keep following our blogs for more such content.
after reading this informative post got knowledge about we can plan jungle safari in india, such a amazing post
Save my name, email, and website in this browser for the next time I comment.
Meet the Team
Talk to The Broke Backpacker
Czech Republic
Netherlands
Switzerland
Scandinavia
Philippines
South Korea
New Zealand
South Africa
Budget Travel
Work & Travel
The Broke Backpacker Manifesto
Travel Resources
How to Travel on $10/day
Home » Europe » Moscow
5 AMAZING Neighborhoods and Areas in Moscow (2023)
Russia's capital Moscow is known for a number of things; history, culture, nightlife, and crazy architecture.
But with over 100 distinct neighborhoods spread amongst 12 main districts, figuring out where to stay in Moscow can be a bit tricky. While Moscow does have an extensive public transport system, it's best to stay in an area of Moscow that suits your interests.
This guide will break down the five best neighbourhoods to stay in Moscow, as well as the top things to do in each. That way, you'll be able to find somewhere that suits your travel style and budget.
Top 3 Recommendations for Where to Stay in Moscow
Moscow neighborhood guide – places to stay in moscow, 5 best neighborhoods to stay in moscow, faq about finding a place to stay in moscow, don't forget travel insurance for moscow, final thoughts on where to stay in moscow.
Looking for a specific place to stay? These are our highest recommendations for places to stay in Moscow.
For more information on hostels, check out our post: best hostels in Moscow .

Unlock Our GREATEST Travel Secrets!
Sign up for our newsletter and get the best travel tips delivered right to your inbox.
Best Airbnb in Moscow: Loft 3 Vokzala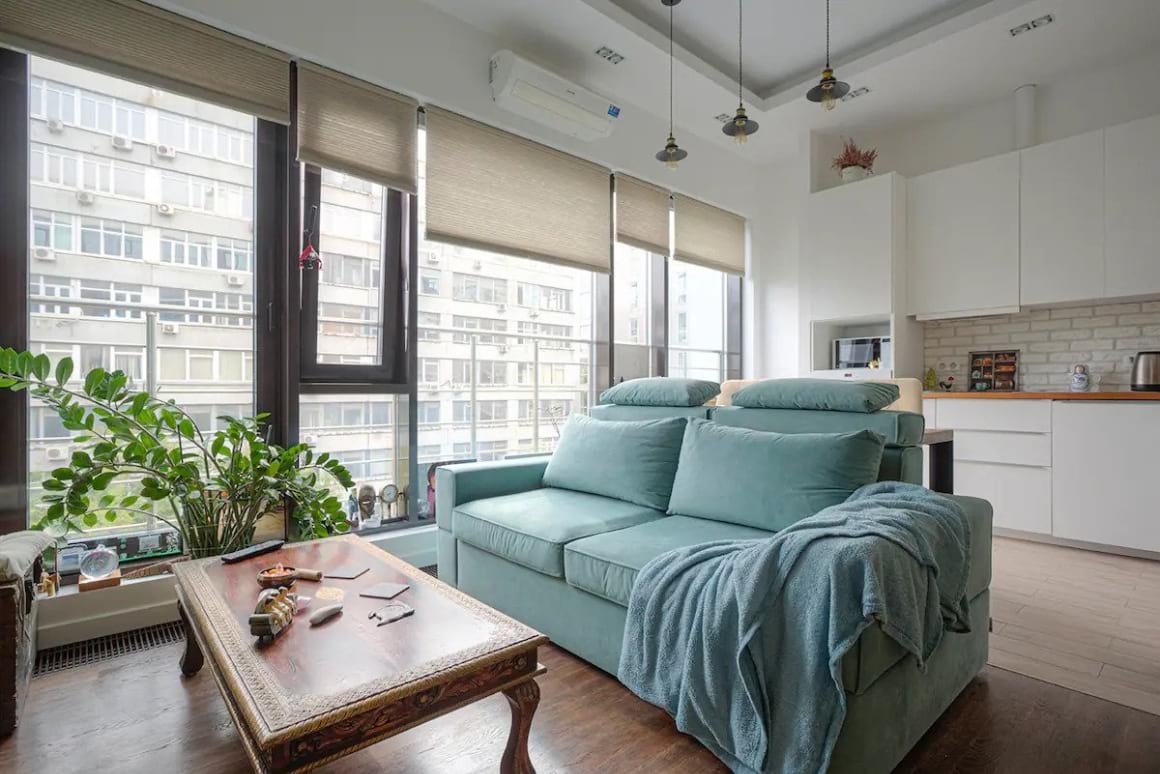 This stunning Airbnb in Moscow is ideal for groups or families. The apartment has been recently renovated and is bright contemporary. Guests can enjoy a full kitchen and internet access, and free parking and a gym are available on-site. The bedroom is a bit cosy, but you'll have everything you need for a comfortable stay.
Best Hotel in Moscow: Loft Hotel H11
Loft Hotel H11 is the coolest hotel in Moscow. Conveniently located on the borders of Basmanny and Kitay-Gorod, this hotel is a short walk Moscow's major attractions as well as several metro stations.
Best Hostel in Moscow: Godzillas Hostel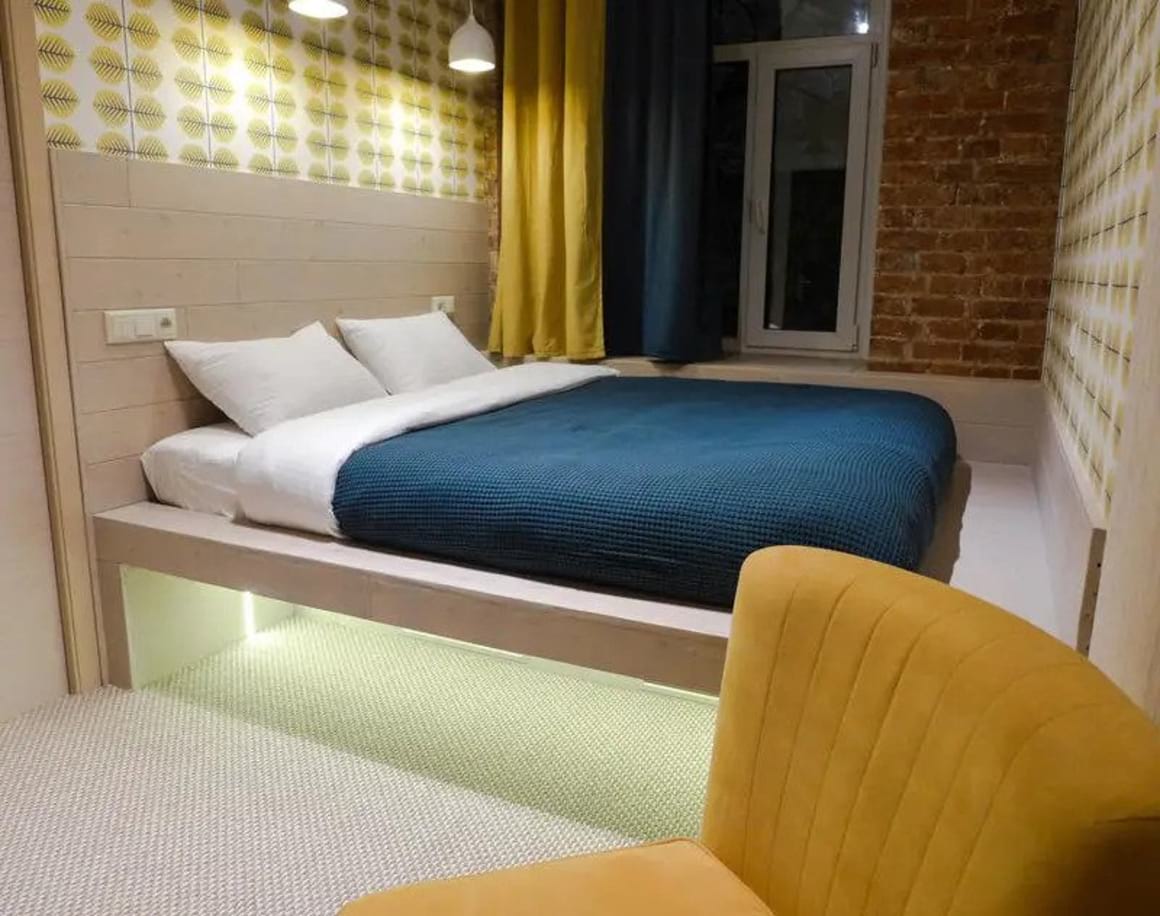 Godzillas is Moscow's largest and most famous hostel. In the heart of Tverskoy, this three-story hostel is a short walk from the city's major sights and attractions. With comfortable beds and modern amenities, you won't find a better hostel in the city.
Godzillas Hostel is one of our favourites in Moscow but they're not taking guests right now. We're not sure if they're closed for good but we hope they'll come back soon.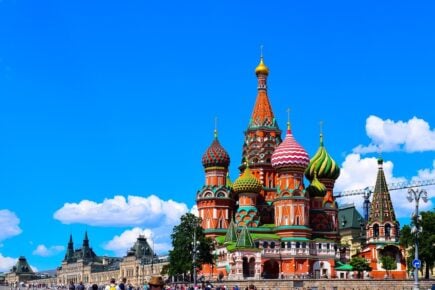 Kitay-Gorod
Kitay-Gorod is the neighbourhood at the heart of Moscow. Home to the city's most famous attractions, Kitay-Gorod is the place to stay on your first visit to Moscow.
Travelling on a budget is difficult, but not impossible in Moscow. The best place to stay to get the most value for your money in the Presnensky neighbourhood.
North of Kitay-Gorod is the hip, trendy and lively neighbourhood of Trverskoy. This centrally located neighbourhood is not only home to a number of amazing attractions, but it is within walking distance to the city's main landmarks.
Arbat/Khamovniki
The neighbouring districts of Arbat and Khamovniki are one of the best places to stay in Moscow for trendiness. Home to luxury shops, unique boutiques, and outstanding museums, Arbat/Khamovniki are where bohemian flare and modern creativity meet.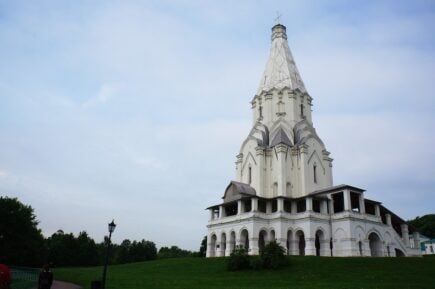 If you're travelling with children, Basmanny is the best place to stay in Moscow. A calm oasis in the heart of the city, Basmanny is a neighbourhood known for its relaxed atmosphere, clean streets, and lush surrounding scenery.
Moscow is an impressive city, to say the least. Covering more than 2,500 square kilometres, Moscow is the home to nearly 12 million people.
Thanks to its rich and complex history, thousands of travellers flock to Moscow each year. From iconic sights and unique Russian fare to its vivid nightlife or cultural attractions, there's so much to see and do in Russia's capital.
The oldest section outside of the Kremlin, Kitay-Gorod is located at the heart of the city. Red Square and St. Basil's Cathedral are located within walking distance of this neighbourhood. It's one of the best places to stay for getting to know the area, making it our top pick for first-time visitors.
If you're traveling on a budget , Presnensky is an affordable and convenient location to stay in. Close to Moscow Zoo and within walking distance to other attractions, accommodation here is generally cheaper than other areas.
Tverskoy is home to Moscow's best nightlife scene. It's a luxurious and trendy neighbourhood, home to clubs, bars, and world-class restaurants.
Arbat is a very hip district, and one of the coolest places to stay in Moscow. The area attracts many young professionals, and is full of trendy cafes and rustic restaurants.
Basmanny sits in the east of the city. With its laidback atmosphere, Basmanny is a great place to experience the slower side of Moscow life. It's our top pick for families visiting Moscow, as it's a peaceful base from which to explore the city.
Still not sure where to stay in Moscow? Don't worry, we've got you covered! Read on for a more detailed breakdown of each area.
Each of Moscow's neighbourhoods offers something special to visitors. Whether you're looking for an all-night party or to immerse yourself in the city's dynamic history, there's a neighbourhood that will cater to you.
1. Kitay-Gorod – Where to Stay in Moscow for your First Time
Kitay-Gorod lies at the heart of Moscow. Home to the city's most famous attractions, staying here is the best way to discover the city. It's walking distance from many major attractions, including Red Square, the Kremlin and St. Basil's Church.
The area is also home to impressive architectural masterpieces, an exotic restaurant scene, and fascinating museums. Whether you're interested in the arts, architecture, or seeing the sights, there's something for everyone in Kitay-Gorod.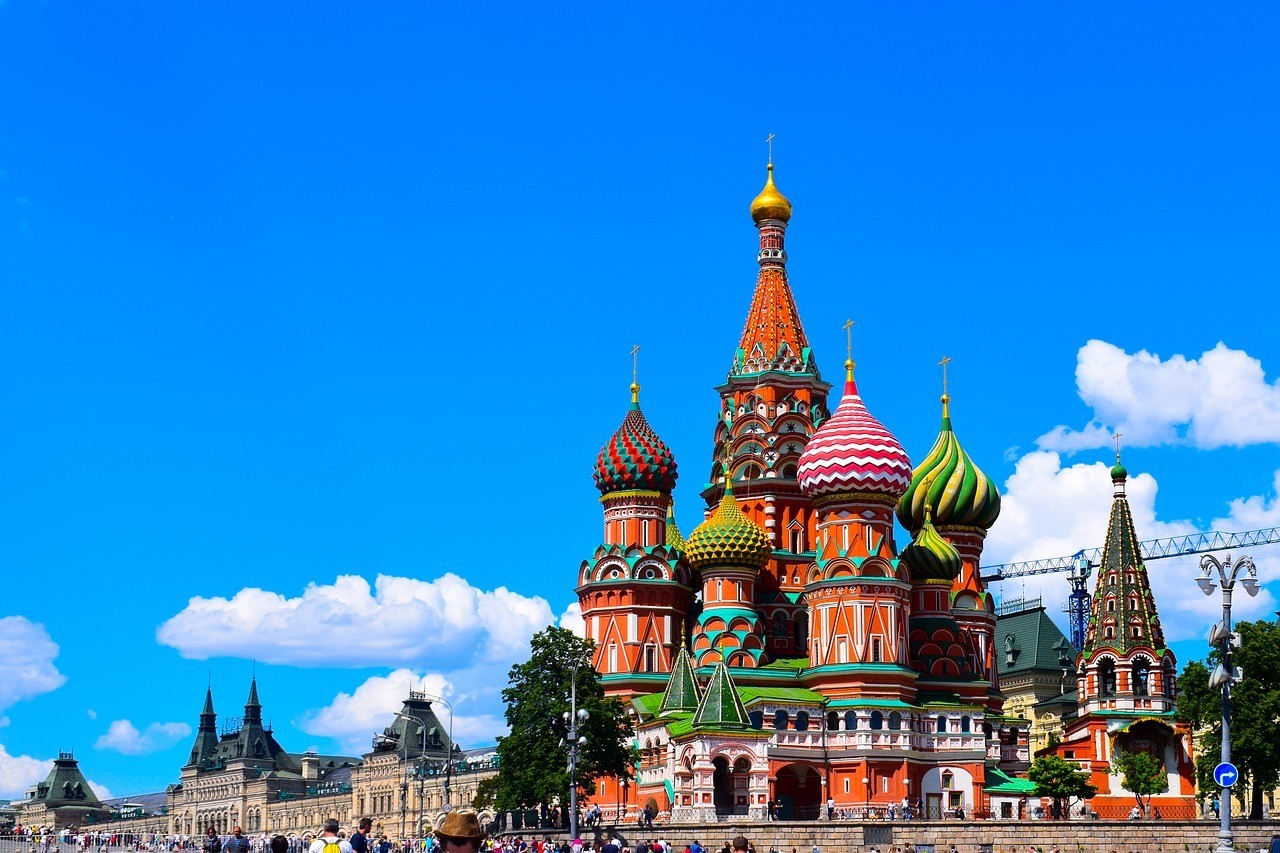 Best Airbnb in Kitay-Gorod: Entire Flat in Kitay-Gorod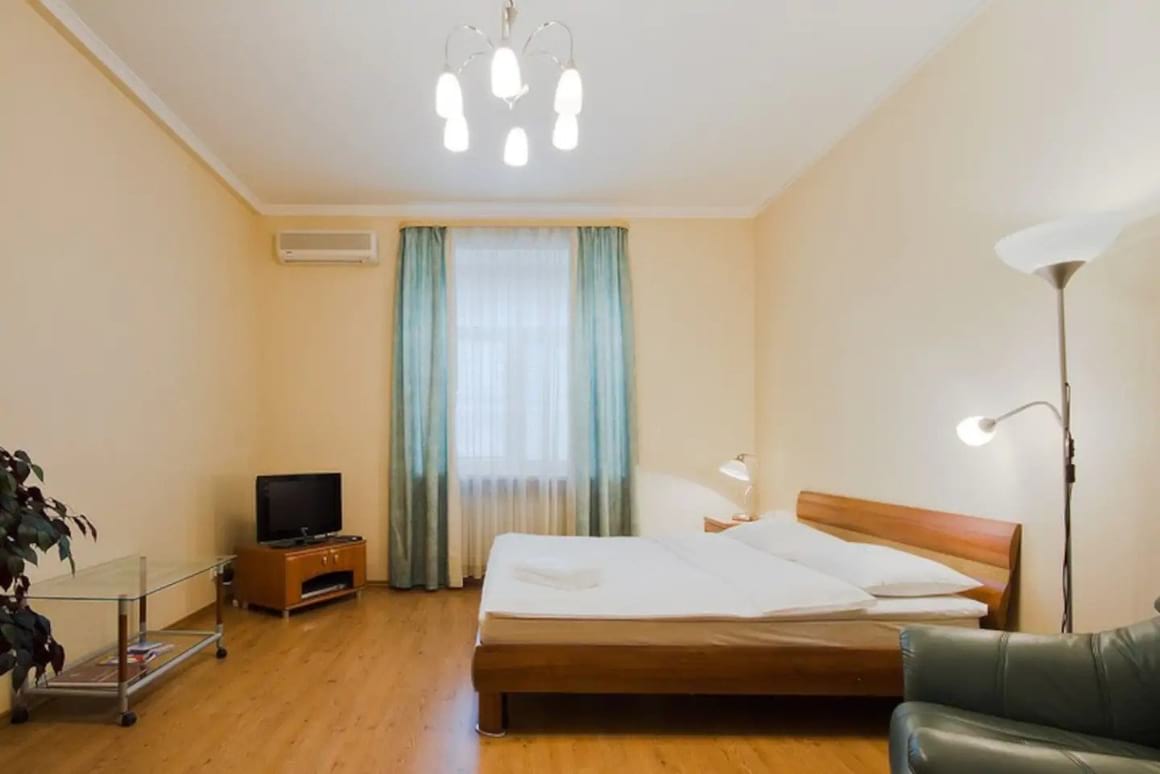 This modern flat in a central location is ideal for couples visiting Moscow for the first time. Guests can enjoy the full kitchen, laundry facilities and free Wifi. The location is ideal, as the Airbnb is within walking distance of shops, cafes, and cultural attractions.
Best Hostel in Kitay-Gorod: Kremlin Lights
Despite sitting in the heart of Moscow, dorm rooms in this hostel are pretty affordable. The hostel comes with a fully equipped kitchen, and is within walking distance of shops and restaurants. The location is also hard to beat, as the Kremlin is less than 200 metres away.
Best Hotel in Kitay-Gorod: Hotel Maroseyka 2/15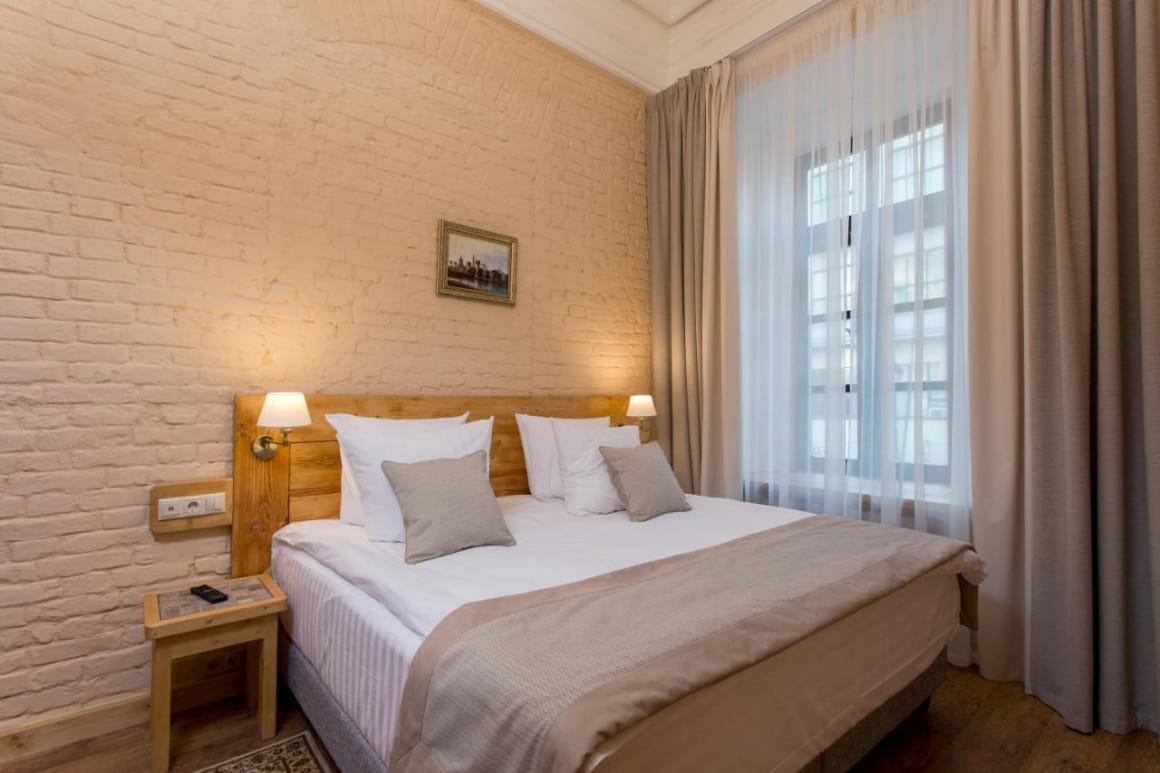 This three-star hotel is one of the best places to stay in Moscow for the first time, thanks to its central location and affordable rates. While it's not as cheap as a hostel, the hotel offers an airport shuttle, laundry facilities, Wifi, ensuite bathrooms and a TV. The Kremlin and Saint Basil's Cathedral are within walking distance, and shops and restaurants are right next door.
Top Things to do in Kitay-Gorod:
Walk through the iconic, impressive and imposing Red Square.
Explore Moscow's Kremlin, the epicentre of Russia's political power and fortified complex in the centre of the city.
Marvel at a myriad of Russian treasures, imperial arms, jewellery and more at the Armoury.
See the iconic St. Basil's Cathedral, with its colourful spires and patterned façade.
Line up at the western corner of Red Square to enter Lenin's Mausoleum, where you can see the embalmed body of Soviet Russia's infamous leader.
Visit Grand Kremlin Palace, the official residence of the Russian president.
Climb 137-steps to the top of the Ivan the Great Bell Tower, and take in one of a kind views of Moscow.
Visit the Moscow GUM Department Store, a lively shopping mall with hundreds of shops and restaurants.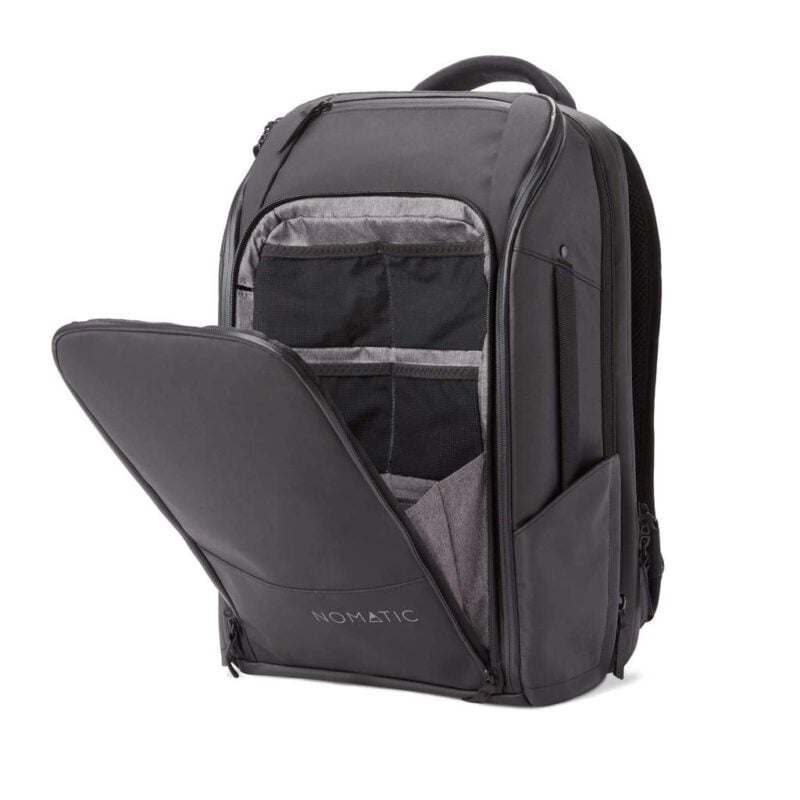 We've tested countless packs over the years, and now we've found our absolute favourite: the nomad-approved Nomatic Travel Bag .
Want more deetz on why we love it  so damn much?  Then read our comprehensive review for the inside scoop!
2. Presnensky – Where to Stay in Moscow on a Budget
Budget travel can be difficult, but definitely isn't impossible in Moscow. Located on the north side of Boulevard Ring, Presnensky (or Presnya) is home to numerous attractions, restaurants and top literary sites.
With affordable hotels, hip nightlife and impressive architecture, Presnensky has a lot to do for even the tightest of budgets.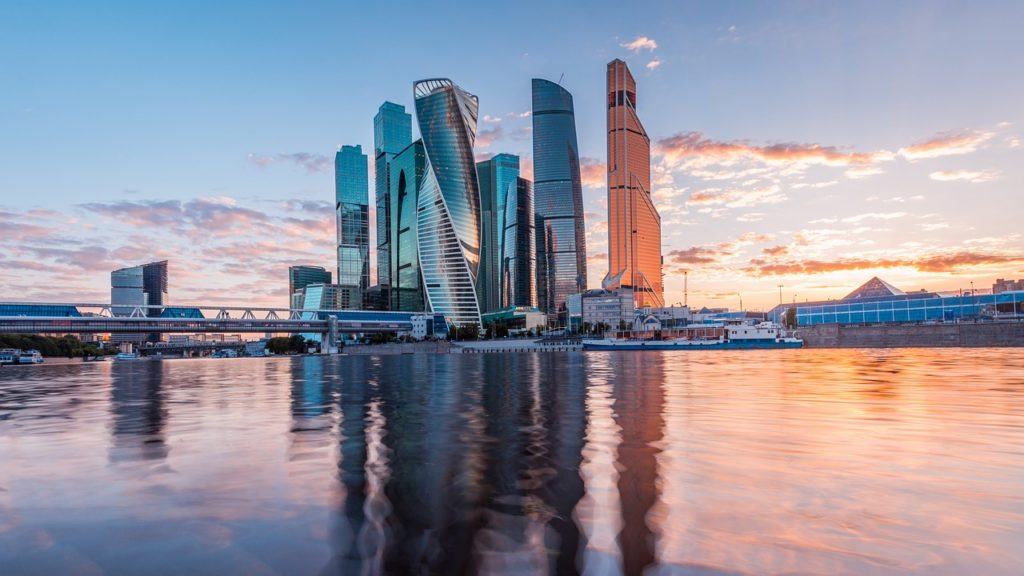 Best Airbnb in Presnensky: Bright and Cosy Studio
This modern studio sleeps two guests, and is perfect for couples or solo travelers visiting Moscow on a budget. You'll have all the comforts of home including a full kitchen and Wifi. The studio is steps away from the famous 1905 Street, and there are numerous bars and restaurants in the area. If you want to travel further afield, the metro is within easy walking distance.
Best Hotel in Presnensky: Boutique Hotel on Mukomolniy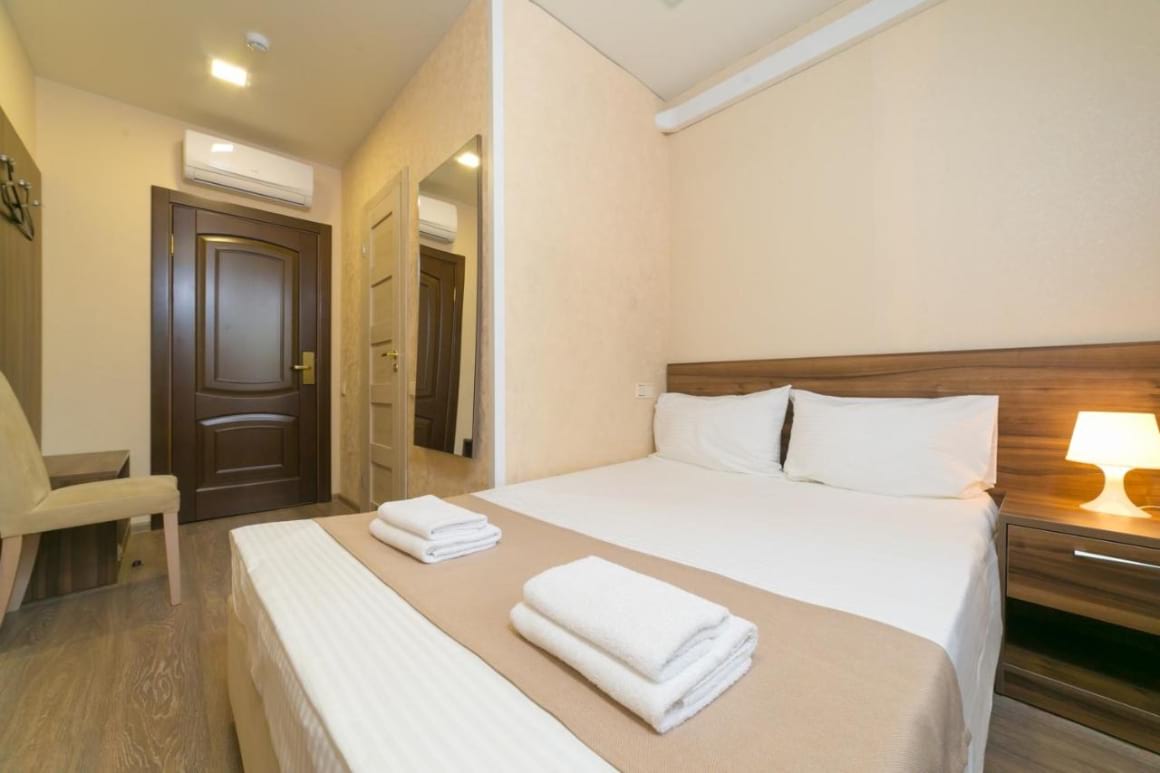 Rooms in this boutique hotel can sleep up to three guests and come with free Wifi. The hotel also provides a very affordable breakfast each morning, so you can eat well without breaking the budget. Public transport is a short-walk away, so you can make the most of the city at a fraction of the price of other hotels.
Best Hostel in Presnensky: High Level Moscow
High Level is the first hostel in Moscow to be set in a skyscraper! Sitting 171m above ground level, you'll be sure to get incredible views of the city from every window. The building is set in the commercial district, so you'll have plenty of shops nearby. It's also close to public transport, so the best things in Moscow are within easy reach.
High Level Moscow is one of our favourites in Moscow but they're not taking guests right now. We're not sure if they're closed for good but we hope they'll come back soon.
Top Things to do in Presnensky:
Enjoy a traditional Russian meal of blinchiki, caviar, and vodka at the iconic Café Pushkin.
Spend an afternoon learning about space, the stars and beyond at the Moscow Planetarium, one of the city's most popular museums.
Sit back and relax in Patriarch's Pond, a favourite haunt of Moscovites of all-ages.
See the stunning works of Russia's impressionist artists at the city's newest museum, the Museum of Russian impressionism, located in a former Bolshevik chocolate factory sugar silo.
Explore the remarkable Gorky's House (Ryabushinsky Mansion, the art nouveau mansion of famed writer Maxim Gorky.
Marvel at the immense Cathedral of the Immaculate Conception, the largest Catholic Church in Russia.
3. Tverskoy – Where to Stay in Moscow for Nightlife
North of Kitay-Gorod is the hip, trendy and lively neighbourhood of Trverskoy. This centrally located neighbourhood is not only home to a number of amazing attractions, but it is also within walking distance to the city's main landmarks.
Home to luxury boutique and upscale restaurants, Tverskoy is a neighbourhood where history and elegance mesh seamlessly with modern amenities and opulence. If hitting the town is a key aspect of your Moscow itinerary, then Tverskoy is the place to be.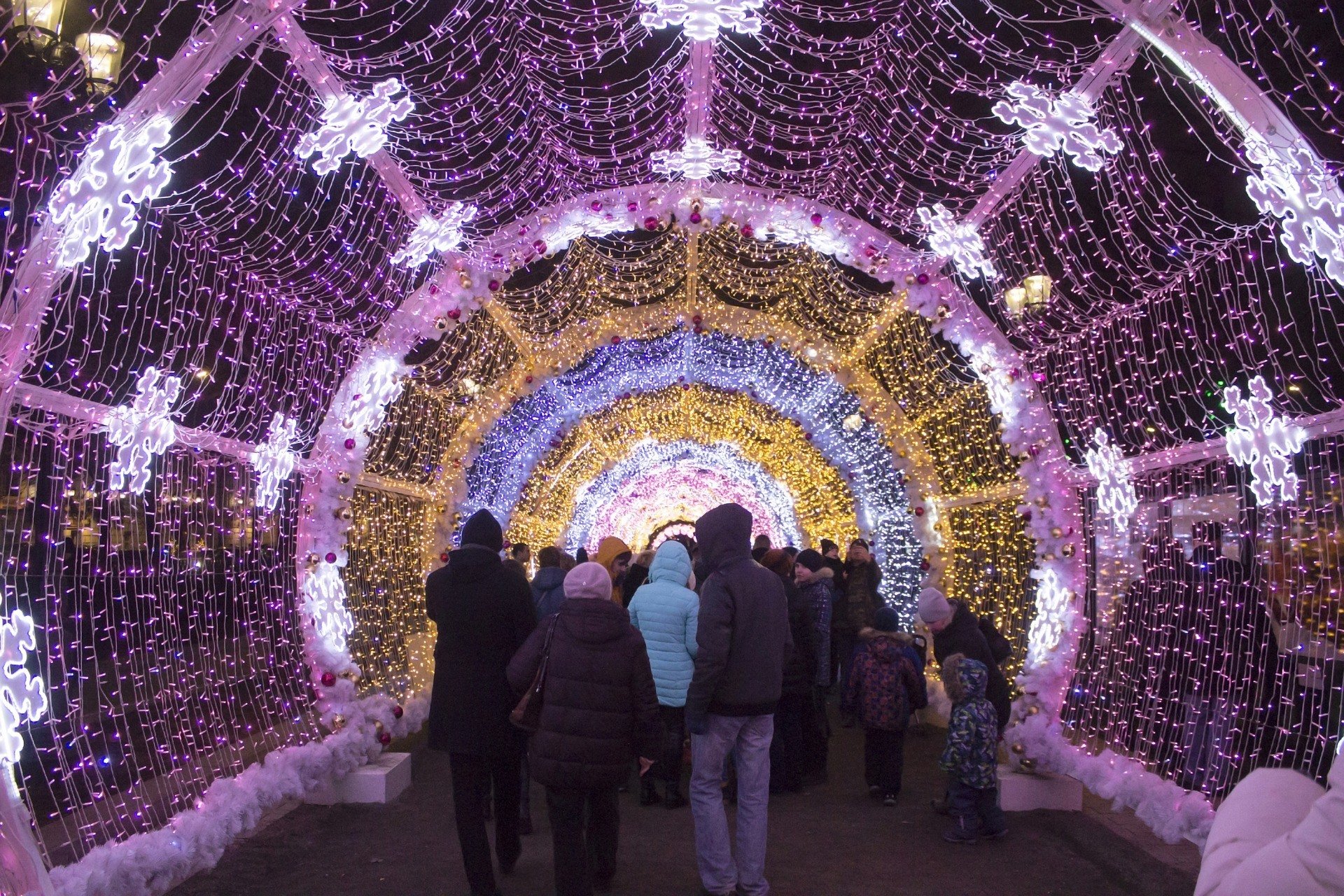 Best Airbnb in Tverskoy: Studio Apartment Mayakovskaya
This apartment can accommodate up to four guests, and sits close to shops and restaurants. The Airbnb comes with a full kitchen and all the comforts of home including Wifi, a TV, and laundry facilities. It's right by the metro, so all of Moscow's best bars and nightlife are within easy reach.
Best Hotel in Tverskoy: ARIUM Hotel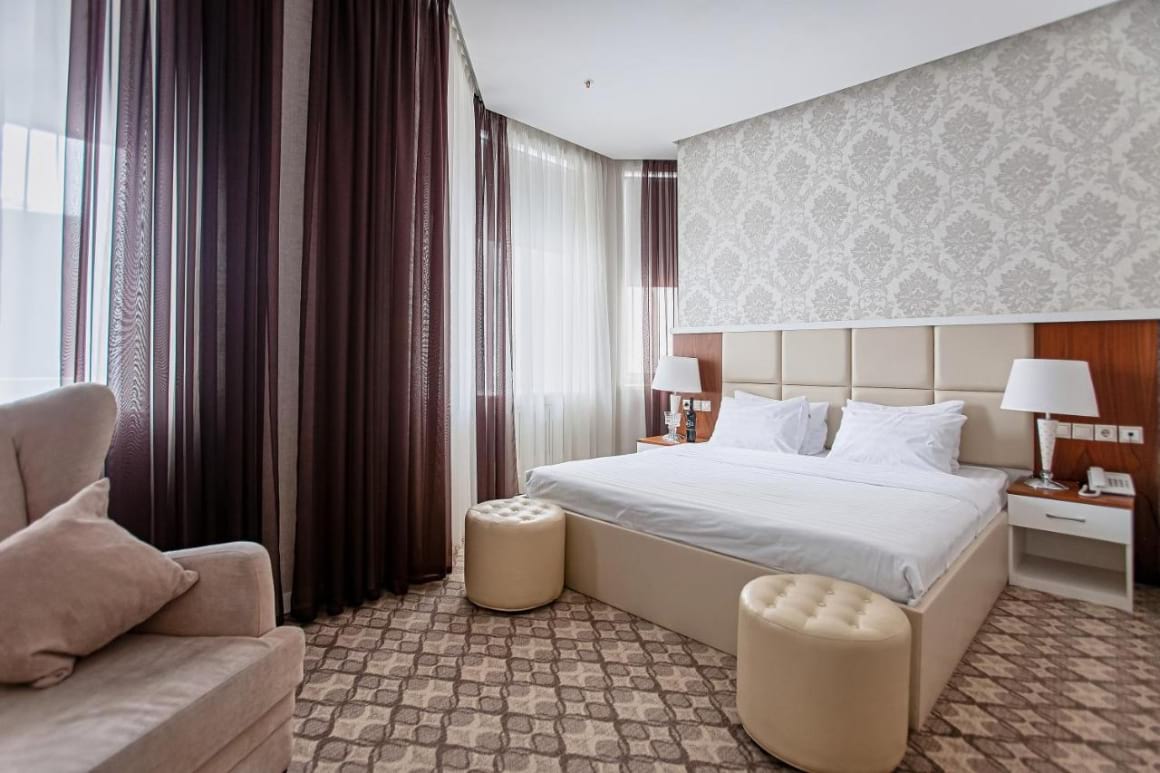 ARIUM Hotel is a great choice for travellers interested in culture and fun. The hotel is central to Moscow's nightlife scene, located just minutes away from all of the city's hottest clubs.
Best Hostel in Tverskoy: Godzillas Hostel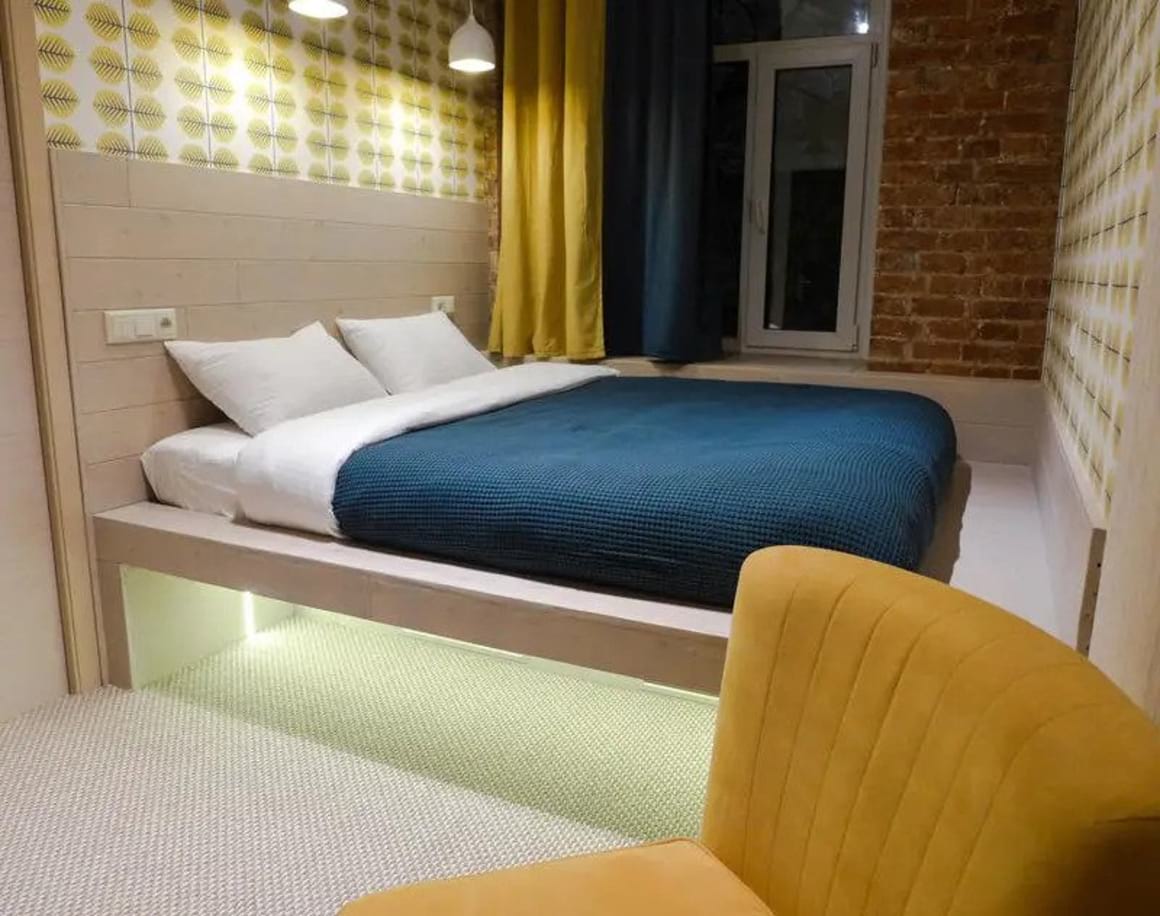 Godzillas is the largest and best hostel in Moscow , and for good reason. Situated in the heart of Tverskoy, this three-story hostel is a short walk from the city's major sights and attractions. With comfortable beds and modern amenities, you'll have everything you need for an awesome stay.
Top Things to do Tverskoy:
Enjoy cheap beer, table games, and Russian techno tunes at Gogol, one of Moscow's oldest and most popular clubs.
Night Flight is a world renowned venue. It's expensive af, however if you can afford to head on over then it's absolutely worth it.
Spend an evening enjoying the ballet or an opera at the Bolshoi Theatre : the heart and soul of Moscow's arts and culture scene.
Enjoy art, festivals, food and fun at Hermitage Park, a charming garden and one of the most popular and trendiest places in the city.
Visit VDNKh, a Stalinesque theme park featuring gilded statues, grandiose pavilions, and thrilling rides.
See an impressive collection of 20th-century paintings, sculptures and other works of art by famous Russian and foreign artists at the Moscow Museum of Modern Art.
Enjoy luxury boutiques and upscale restaurants as you walk along the lively and grand Tverskaya Street.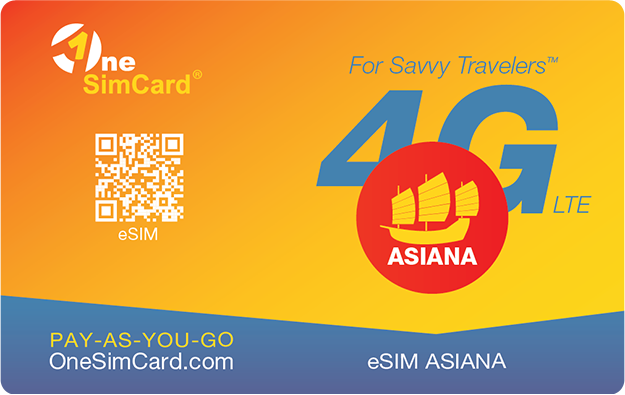 A new country, a new contract, a new piece of plastic – booooring. Instead, buy an eSIM!
An eSIM works just like an app: you buy it, you download it, and BOOM! You're connected. It's just that easy.
Is your phone eSIM ready? Read about how e-Sims work or click below to see one of the top eSIM providers on the market and  ditch the plastic .
4. Arbat- The Coolest Place to Stay in Moscow
Home to luxury shops, unique boutiques, and outstanding museums, Arbat is where bohemian flare and modern creativity meet.
Moscow's former warehouse and factory district, Arbat now attracts numerous Moscow elites. From advertising to tech execs, young professionals flock to Arbat to enjoy its world-class restaurants, stylish bars and irresistible cafes.
Best Airbnb in Arbat: Perfect City View Apartment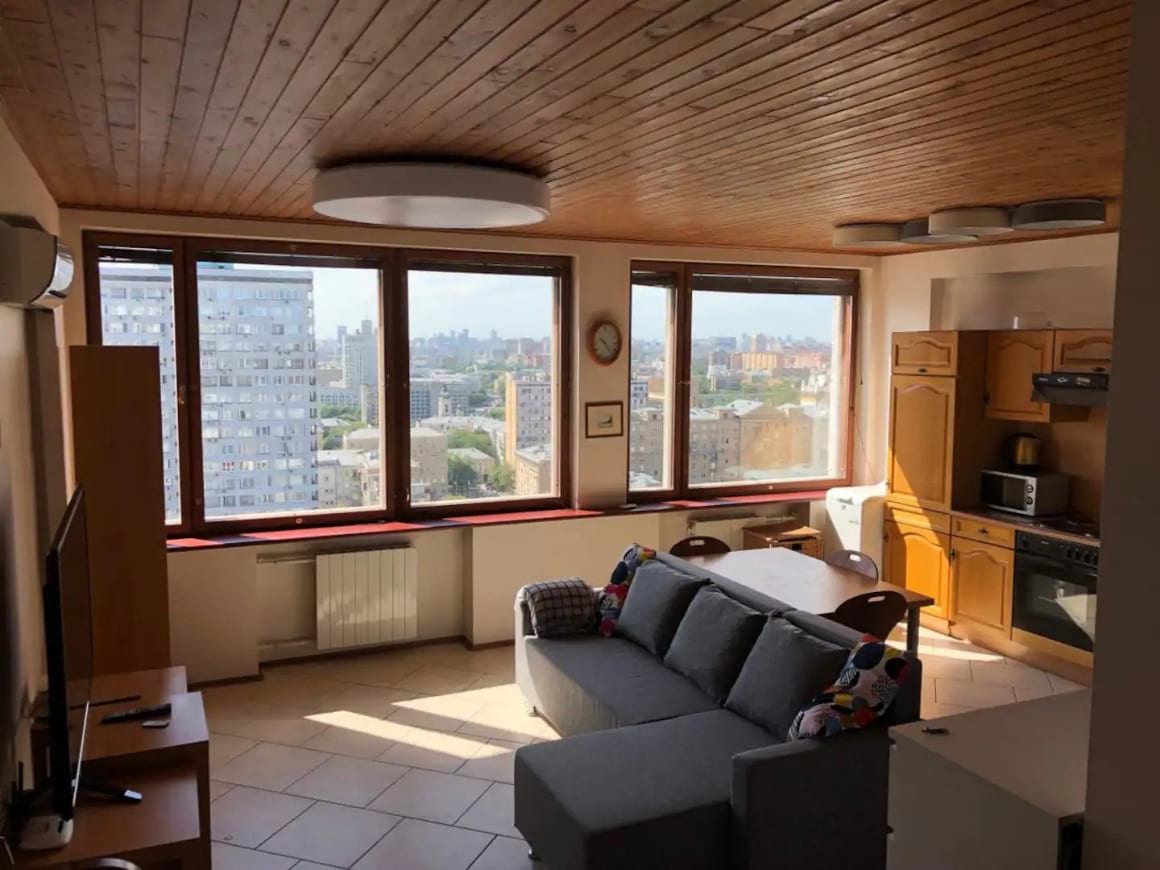 Stylish, spacious, modern and conveniently located, there's no better Airbnb in Arbat. Close to a myriad of restaurants and the Moscow metro, you'll feel at home in this apartment in the heart of Arbat.
Best Hotel in Arbat/Khamovniki: Hotel Grafskiy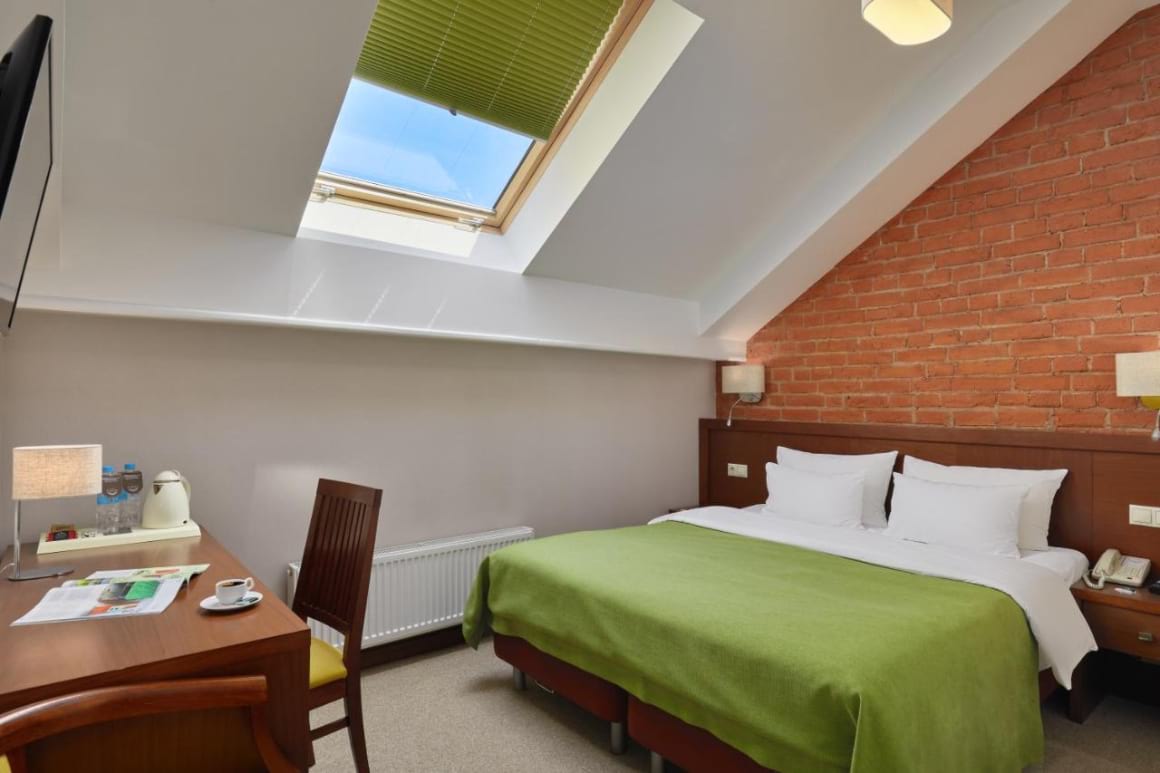 Modern amenities and an unbeatable location make Hotel Grafskiy the best hotel in Arbat. A 10-minute walk to the city centre, Hotel Grafskiy is close to restaurants, bars and attractions. You're guaranteed a comfortable and relaxing stay at Hotel Grafskiy.
Best Hostel in Arbat/Khamovniki: Jedi Hostel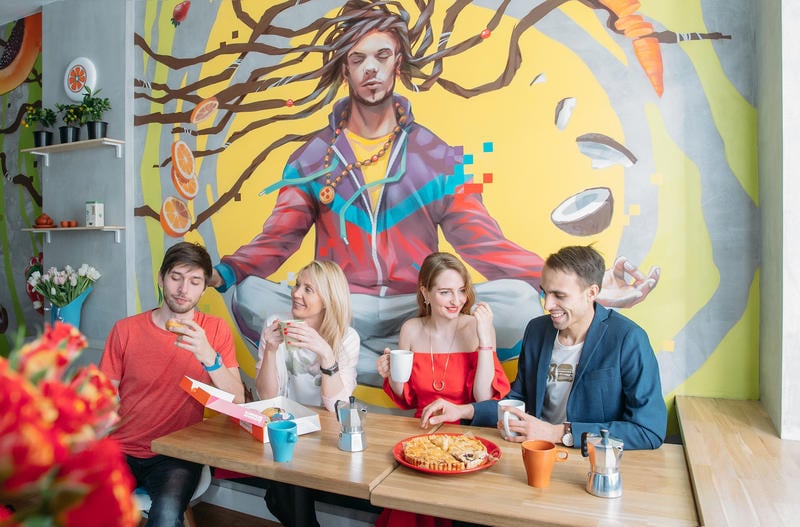 With incredible views and an amazing location, Jedi Hostel is the best place to stay in Arbat. Enjoy comfortable and private capsule-like rooms at this clean and safe hostel. The hotel is less than 20-minutes away from the city centre, and is close to metro stations and grocery stores.
Jedi Hostel is one of our favourites in Moscow but they're not taking guests right now. We're not sure if they're closed for good but we hope they'll come back soon.
Top Things to do in Arbat:
See priceless works of art at the Pushkin Museum of Fine Art, Moscow's premier foreign-art museum.
Enjoy some of the best seafood in the city at Rico one of Arbat's best-kept secrets.
Be amazed by the magnitude and magnificence of the historic and ostentatious Cathedral of Christ the Saviour .
Immerse yourself in history at Park Pobedy, a green space filled with fountains, monuments and statues commemorating the sacrifices and triumphs of war.
Sample retro Russian fare at Varenichnaya No 1, an old-school style restaurant with delicious food and amazing prices.
Climb to the top of the Sparrow Hills lookout and enjoy amazing views of the surrounding city and scenery.
Take a stroll down Arbat Street, a 1-kilometre long pedestrian boulevard and enjoy all the sights, sounds and smells of this lively neighbourhood.
5. Basmanny – Where to Stay in Moscow for Families
If you're travelling with children, Basmanny is the best place to stay in Moscow. A calm oasis in the heart of the city, Basmanny is known for its relaxed atmosphere, clean streets, and lush surrounding scenery.
Well situated to the east of the city-centre, Basmanny is a short walk or subway ride to Moscow's main attractions. Within this charming neighbourhood, there's plenty of activities for travelers of any age.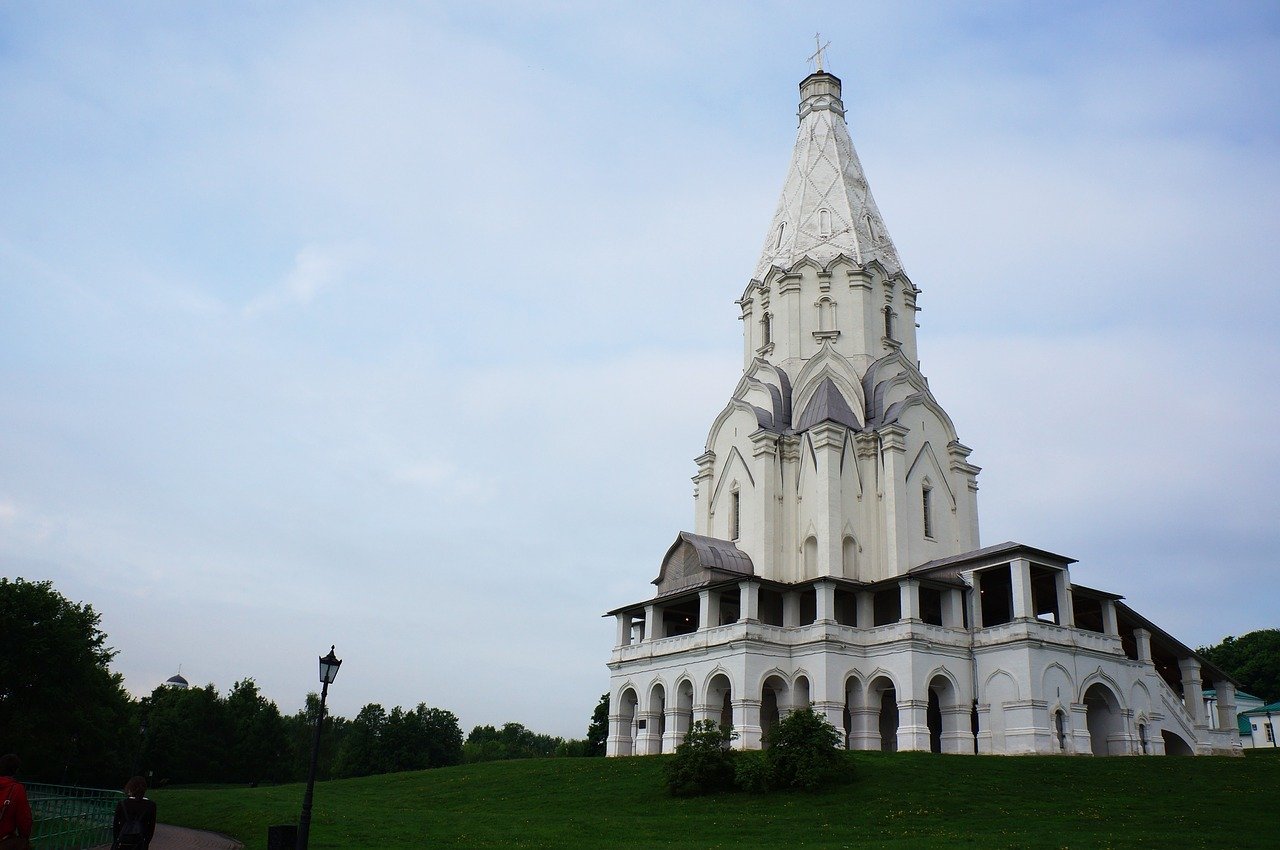 Best Hotel in Basmanny: Loft Hotel H11
Conveniently located just over a mile from the city center, this hotel is a short walk Moscow's major attractions and several metro stations. Enjoy a continental breakfast each morning, before heading out to enjoy all awesome things that Moscow has to offer.
Best Hostel in Basmanny: Good News Hostel
Comfortable beds, free wifi and a decent location, this hostel has it all! Good News Hostel is close to a myriad of cafes, bars, and noteworthy attractions. It even offers bike hire if you'd prefer to skip the metro and explore the city on two wheels.
Good News Hostel is one of our favourites in Moscow but they're not taking guests right now. We're not sure if they're closed for good but we hope they'll come back soon.
Top Things to do in Basmanny:
Rent paddleboats in the summer or ice skates in the winter and enjoy Chistye Prudy, a clean, quiet and quaint pond in that runs along the Boulevard Ring.
Step back in time and see Lubyanka, headquarters of the infamous Russian KGB.
Hop on a bike and enjoy the crisscrossing paths through Sokolniki park, home to a manicured rose garden, cool places to eat, and an open-air swimming pool.
Enjoy Russia's biggest toy store, Central Children's Store, located just west of the Basmanny neighbourhood.
Head 60m underground and explore Bunker-42 Cold War Museum, a 700 square meter museum housed in a defunct Cold War communications centre.
Slow down and smell the roses and ornamental flowers at Aptekarsky Ogorod, Moscow's pleasant and pretty botanical garden.
Here's what people usually ask us about the areas of Moscow and where to stay.
What is the best neighbourhood to stay in Moscow?
Kitay-Gorod is our pick for the best neighbourhood in Moscow – especially if it is your first time here. It is centrally located and full of quirky hostels like Kremlin Lights .
Which places to stay in Moscow are good for families?
Basmanny is known as an oasis within the bustling Moscow city. This makes it great for families! There are family-friendly hotels too like, Loft Hotel H11 .
Where should I stay in Moscow for nightlife?
Tverskoy is where you want to be to party! It's full of lively bars and clubs, as well as cool hostels full of other adventurers to meet.
What are some good airbnbs in Moscow?
There are lots of cool airbnbs to stay in Moscow, but two of our favourites are this modern loft and this cosy apartment .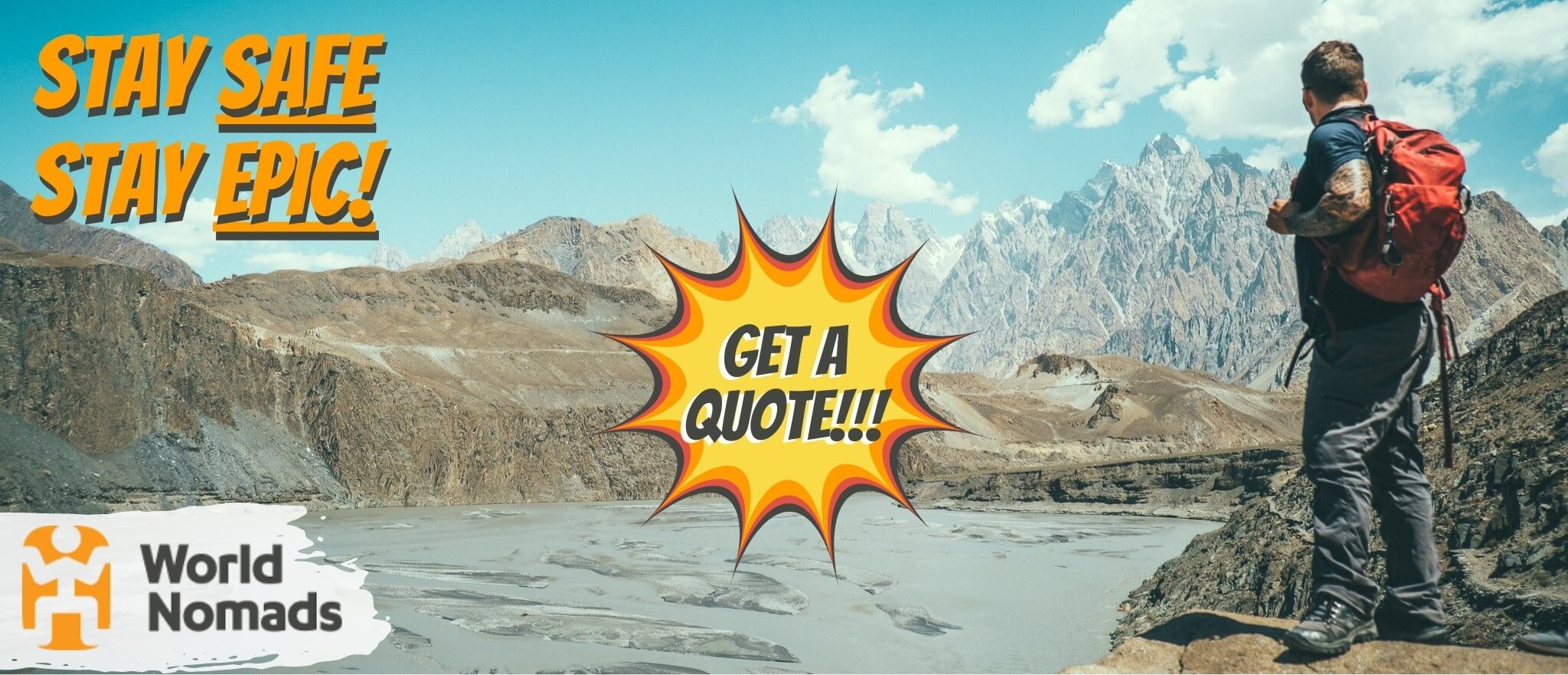 World Nomads ' mission is to support and encourage travellers to explore their boundaries. They offer simple & flexible travel insurance, and safety advice to help you travel confidently.
They've been doing it since 2002 – protecting, connecting, and inspiring independent travellers just like you.
Get a quote below or read our in-depth review!
World Nomads provides travel insurance for travelers in over 100 countries. As an affiliate, we receive a fee when you get a quote from World Nomads using this link. We do not represent World Nomads. This is information only and not a recommendation to buy travel insurance.
Moscow is full to the brim with awesome neighborhoods and places to visit. It's simple to travel across the city, but staying in a neighborhood that suits your travel style is the best way to make the most out of your trip.
If you're still undecided, we recommend Godzillas Hostel for their top location and modern amenities. If you're after a private room, check out Loft Hotel H11 . Located centrally, you're sure to have a comfortable stay.
Do you own an awesome hostel, hotel or apartment? Want to be featured in our list? Email [email protected] to find out how.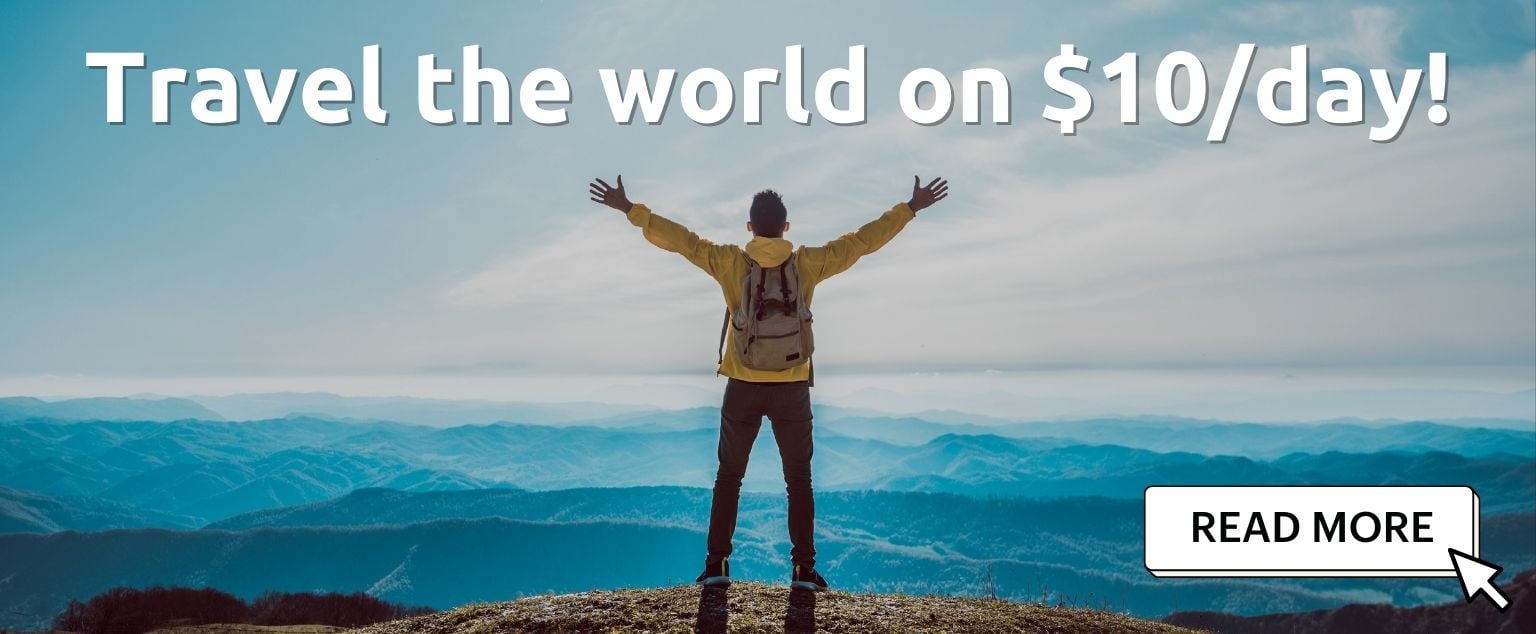 And for transparency's sake, please know that some of the links in our content are affiliate links . That means that if you book your accommodation, buy your gear, or sort your insurance through our link, we earn a small commission (at no extra cost to you). That said, we only link to the gear we trust and never recommend services we don't believe are up to scratch. Again, thank you!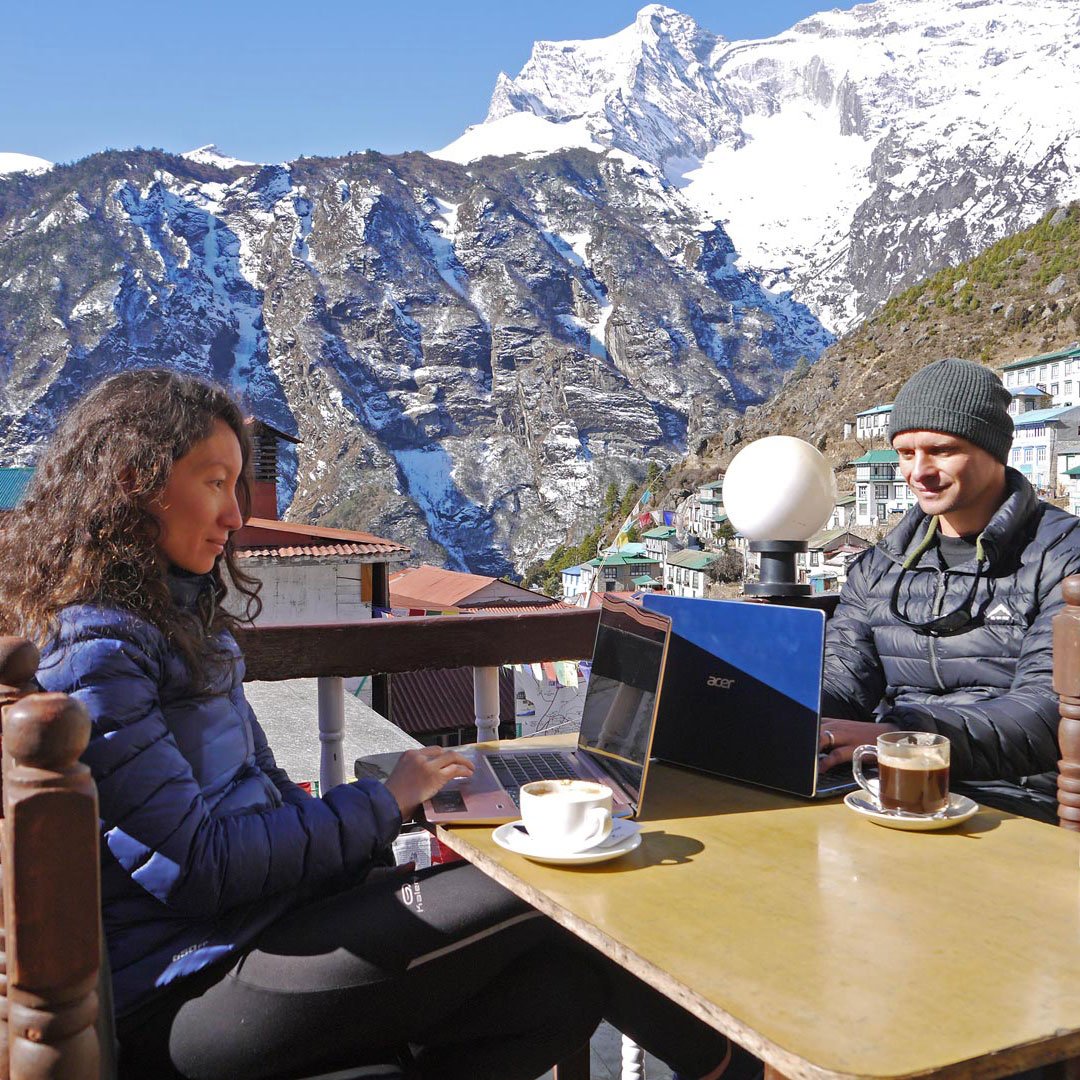 Alya and Campbell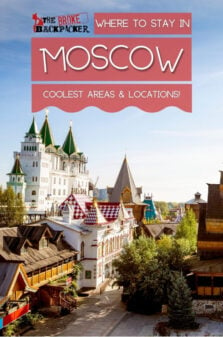 Share or save this post
Is the recommended hotel Loft Hotel H11 close enough to the center?
Good tips, this is one of those cities where you want to be as close to the center as possible, even if it isn't the cheapest option.
Leave a Reply Cancel reply
Your email address will not be published. Required fields are marked *
Save my name, email, and website in this browser for the next time I comment.
V. I. Lenin
Report on subbotniks, delivered to a moscow city conference of the r.c.p. (b.) [1], december 20, 1919.
Delivered: 20 December, 1919 First Published: Brief report published in Izvestia No. 287; December 21, 1919; First published in full in 1927; Published according to the verbatim report Source: Lenin's Collected Works , 4th English Edition, Progress Publishers, Moscow, 1965, Volume 30, page 283-288 Translated: George Hanna Transcription/HTML Markup: David Walters & Robert Cymbala Copyleft: V. I. Lenin Internet Archive (www.marx.org) 2002. Permission is granted to copy and/or distribute this document under the terms of the GNU Free Documentation License
Comrades, the organisers of the conference inform me that you have arranged for a report on subbotniks and divided it into two parts so that it would be possible to discuss the main thing in this field in detail; first, the organisation of subbotniks in Moscow and results achieved, and secondly, practical conclusions for their further organisation. I should like to confine myself to general propositions, to the ideas born of the organisation of subbotniks as a new phenomenon in our Party and governmental development. I shall, therefore, dwell only briefly on the practical aspect.
When the first communist subbotniks had just been organised it was difficult to judge to what extent such a phenomenon deserved attention and whether anything big would come of it. I remember that when the first news of them began to appear in the Party press, the appraisals of comrades close to trade union organisational affairs and the Commissariat of Labour were at first extremely restrained, if riot pessimistic. They did not think there were any grounds for regarding them as important. Since then subbotniks have become so widespread that their importance to our development cannot be disputed by anyone.
We have actually been using the adjective "communist" very frequently, so frequently that we have even included it in the name of our Party. But when you give this matter some thought, you arrive at the idea that together with the good that has followed from this, a certain danger for us may have been created. Our chief reason for changing the name of the Party was the desire to draw a clear line of distinction between us and the dominant socialism of the Second International. After the overwhelming majority of the official socialist parties, through their leaders, had gone over to the side of the bourgeoisie of their own countries or of their own governments during the imperialist war, the tremendous crisis, the collapse of the old socialism, became obvious to us. And in order to stress as sharply as possible that we could not consider socialists those who took sides with their governments during the imperialist war, in order to show that the old socialism had gone rotten, had died—mainly for that reason the idea of changing the Party's name was put forward. This the more so, since the name of "Social-Democratic" has from the theoretical point of view long ceased to be correct. As far back as the forties, when it was first widely used politically in France, it was applied to a party professing petty-bourgeois socialist reformism and not to a party of the revolutionary proletariat. The main reason, the motive for changing the name of our Party which has given its new name to the new International was the desire to cut ourselves off decisively from the old socialism.
If we were to ask ourselves in what way communism differs from socialism, we should have to say that socialism is the society that grows directly out of capitalism, it is the first form of the new society. Communism is a higher form of society, and can only develop when socialism has become firmly established, Socialism implies work without the aid of the capitalists, socialised labour with strict accounting, control and supervision by the organised vanguard, the advanced section of the working people; the measure of labour and remuneration for it must be fixed. It is necessary to fix them because capitalist society has left behind such survivals and such habits as the fragmentation of labour, no confidence in social economy, and the old habits of the petty proprietor that dominate in all peasant countries. All this is contrary to real communist economy. We give the name of communism to the system under which people form the habit of performing their social duties without any special apparatus for coercion, and when unpaid work for the public good becomes a general phenomenon. It stands to reason that the concept of "communism" is a far too distant one for those who are taking the first steps towards complete victory over capitalism. No matter how correct it may have been to change the name of the Party, no matter how great the benefit the change has brought us, no matter how great the accomplishments of our cause and the scale on which it has developed—Communist Parties now exist throughout the world and although less than a year has passed since the foundation of the Communist International , from the point of view of the labour movement it is incomparably stronger than the old, dying Second International —if the name "Communist Party" were interpreted to mean that the communist system is being introduced immediately, that would be a great distortion and would do practical harm since it would be nothing more than empty boasting.
That is why the word "communist" must be treated with great caution, and that is why communist subbotniks that have begun to enter into our life are of particular value, because it is only in this extremely tiny phenomenon that something communist has begun to make its appearance. The expropriation of the landowners and capitalists enabled us to organise only the most primitive forms of socialism, and there is not yet anything communist in it. If we take our present-day economy we see that the germs of socialism in it are still very weak and that the old economic forms dominate overwhelmingly; these are expressed either as the domination of petty proprietorship or as wild, uncontrolled profiteering. When our adversaries, the petty-bourgeois democrats, Mensheviks and Socialist-Revolutionaries, assert in their objections to us that we have smashed large-scale capitalism but that the worst kind of profiteering, usury capitalism, persists in its place, we tell them that if they imagine that we can go straight from large-scale capitalism to communism they are not revolutionaries but reformists and utopians.
Large-scale capitalism has been seriously undermined everywhere, even in those countries where no steps towards socialism have yet been taken. From this point of view, none of the criticisms or the objections levelled against us by our opponents are serious. Obviously the beginnings of a new, petty, profiteering capitalism began to make their appearance after large-scale capitalism had been crushed. We are living through a savage battle against the survivals of large-scale capitalism which grasps at every kind of petty speculation where it is difficult to counteract it and where it takes on the worst and most unorganised form of trading.
The struggle has become much fiercer under war conditions and has led to the most brutal forms of profiteering, especially in places where capitalism was organised on a larger scale, and it would be quite incorrect to imagine that the revolutionary transition could have any other form. That is how matters stand in respect of our present-day economy. If we were to ask ourselves what the present economic system of Soviet Russia is, we should have to say that it consists in laying the foundations of socialism in large-scale industry, in reorganising the old capitalist economy with the capitalists putting up a stubborn resistance in millions and millions of different ways. The countries of Western Europe that have emerged from the war as badly off as we are—Austria, for instance—differ from us only in that the disintegration of capitalism and speculation are more pronounced there than in our country and that there are no germs of socialist organisation to offer resistance to capitalism. There is, however, not yet anything communist in our economic system. The "communist" begins when subbotniks (i. e., unpaid labour with no quota set by any authority or any state) make their appearance; they constitute the labour of individuals on an extensive scale for the public good. This is not helping one's neighbour in the way that has always been customary in the countryside; it is work done to meet the needs of the country as a whole, and it is organised on a broad scale and is unpaid. It would, therefore, be more correct if the word "communist" were applied not only to the name of the Party but also to those economic manifestations in our reality that are actually communist in character. If there is anything communist at all in the prevailing system in Russia, it is only the subbotniks , and everything else is nothing but the struggle against capitalism for the consolidation of socialism out of which, after the full victory of socialism, there should grow that communism that we see at subbotniks , not with the aid of a book, but in living reality.
Such is the theoretical significance of subbotniks ; they demonstrate that here something quite new is beginning to emerge in the form of unpaid labour, extensively organised to meet the needs of he entire state, something that is contrary to all the old capitalist rules, something that is much more lofty than the socialist society that is conquering capitalism. When the workers on the Moscow-Kazan Railway, people who were living under conditions of the worst famine and the greatest need, first responded to the appeal of the Central Committee of the Party to come to the aid of the country, [2] and when there appeared signs that communist subbotniks were no longer a matter of single cases but were spreading and meeting with the sympathy of the masses, we were able to say that they were a phenomenon of tremendous theoretical importance and that we really should afford them all-round support if we wanted to be Communists in more than mere theory, in more than the struggle against capitalism. From the point of view of the practical construction of a socialist society that is not enough. It must be said that the movement can really be developed on a mass scale. I do not undertake to say whether we have proved this since no general summaries of the extent of the movement we call communist subbotniks have yet been prepared. I have only fragmentary information and have read in the Party press that these subbotniks are developing more and more widely in a number of towns. Petrograd comrades say that subbotniks are far more widespread in their city than in Moscow. As far as the provinces are concerned many of the comrades who have a practical knowledge of this movement have told me that they are collecting a huge amount of material on this new form of social labour. However, we shall only be able to obtain summarised data after the question has been discussed many times in the press and at Party conferences in different cities; on the basis of those data we shall be able to say whether the subbotniks have really become a mass phenomenon, and whether we have really achieved important successes in this sphere. Whatever may be the case, whether or not we shall soon obtain that sort of complete and verified data, we should not doubt that from the theoretical point of view the subbotniks are the only manifestation we have to show that we do not only call ourselves Communists, that we do not merely want to he Communists, but are actually doing something that is communist and not merely socialist. Every Communist, therefore, everyone who wants to be true to the principles of communism should devote all his attention and all his efforts to the explanation of this phenomenon and to its practical implementation. That is the theoretical significance of the subbotniks . At every Party conference, therefore, we must persistently raise this question and discuss both its theoretical and its practical aspect. We must not limit this phenomenon to its theoretical significance. Communist subbotniks are of tremendous importance to us not only because they are the practical implementation of communism. Apart from this, subbotniks have a double significance—from the standpoint of the state they are purely practical aid to the state, and from the standpoint of the Party—and for us, members of the Party, this must not remain in the shade—they have the significance of purging the Party of undesirable elements and are of importance in the struggle against the influences experienced by the Party at a time when capitalism is decaying.
[1] The Moscow City Conference of the R,C.P.(B.) was held December 20-21, 1919. The Conference discussed the convocation of an All-Russia Party Conference, the fuel problem, subbotniks , measures of combating typhus epidemics, the food situation in Moscow, universal military training, and special detachments.
A resolution on subbotniks underscored their tremendous significance as the first practical steps in building communism. The Party Conference recognised the great importance of subbotniks in achieving tangible results in raising labour productivity and in alleviating the transport, fuel, food and other crises of the Soviet Republic, and made it incumbent upon all Party members to take part in subbotniks and make their work the most productive.
After Lenin's report the Conference heard the report on the organisation of subbotniks and approved an instruction. The Moscow Party Committee worked out and approved the "Statute on Subbotniks" published in Pravda on December 27, 1919. A special department was formed at the Moscow Committee of the R.C.P.(B.) for their supervision.
[2] Lenin refers to the "Theses of the CC., R.C.P.(B.) in Connection with the Situation on the Eastern Front" written on April 11, 1919, in which the Central Committee appealed to all Party organisations and all trade unions "to set to work in a revolutionary way" (see present edition, Vol. 29).
Collected Works Volume 30 Collected Works Table of Contents Lenin Works Archive
THE 5 BEST Moscow Safaris
Safaris in moscow.
Adrenaline & Extreme Tours
Gear Rentals
District Central (TsAO)
3rd Transport Ring (TTK)
Maryina Roshcha (Jewish Quarter)
District North-Eastern (SVAO)
District Eastern (VAO)
District South-Western (YuZAO)
Lomonosovskiy
Ostankinskiy
Meshchanskiy
Krasnoselskiy
Good for Couples
Budget-friendly
Good for Kids
Good for Big Groups
Honeymoon spot
Good for Adrenaline Seekers
Hidden Gems
Adventurous
Good for a Rainy Day
Things to do ranked using Tripadvisor data including reviews, ratings, photos, and popularity.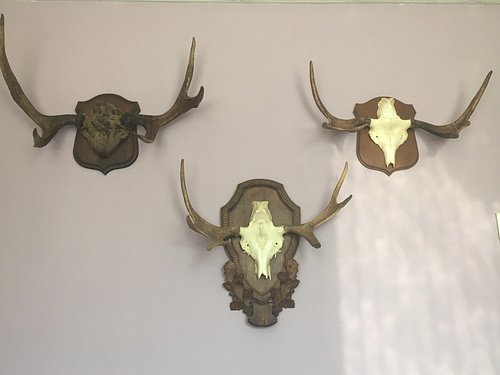 1. Rybokhotsoyuz
2. Easy Russia Tour Guide

3. UTS GROUP
4. 365AltaiMongolia
5. #1 Russia -Tanzania | Zanzibar, Serengeti Safari & Kilimanjaro Agency | BURIGI CHATO SAFARIS CO LTD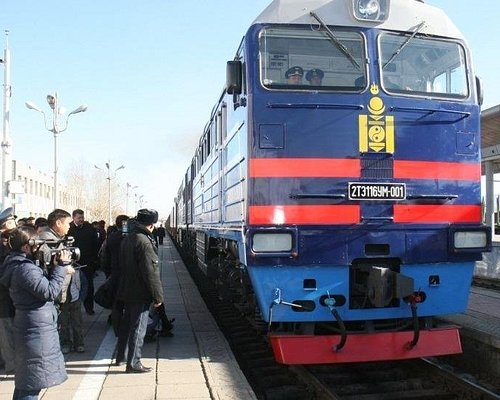 6. Transsib Moscow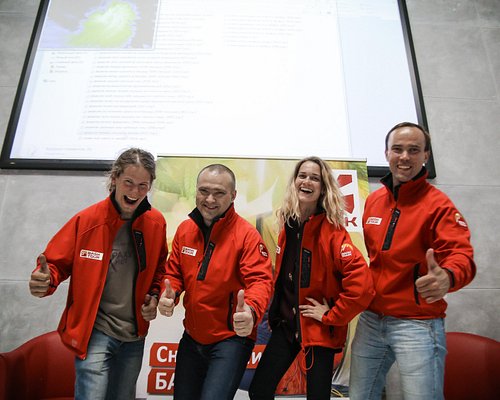 7. BASK TOUR
8. Aviashop.Ru
Easy Russia Tour Guide
#1 Russia -Tanzania | Zanzibar, Serengeti Safari & Kilimanjaro Agency | BURIGI CHATO SAFARIS CO LTD
365AltaiMongolia