Member Login
At Travel Leaders we will show you how you can "travel better" with us. We will take the time to understand your unique travel needs and interests and turn them into your ultimate travel experience.
Rep/Contact Info
EXOTIC LUXURY TRAVEL WORLDWIDE
My customized service & expert advice with Destination Weddings & Honeymoons will provide you with insider information to help make your travel experience the best. I enjoy planning vacations that create a lifetime of memories! In my 20+ years of experience I have traveled to many destinations such as Australia, Tahiti, Hawaii, Costa Rica, Jamaica, Mexico, the Bahamas, & Europe to just name a few. Let me use my contacts and experience to help make your dreams come true.
Jody Meyer Certified Travel Specialist
Phone: (507) 446-3683
Send an Email
Amy Wright Travel Coordinator
Phone: (507) 446-3690
3135 Superior Drive NW Suite A Rochester, MN 55901
Tell a Friend
People tend to think that Mexico is a "Latin American" country – probably because the dominant language, Spanish, is spoken throughout Central and South America, and Mexico's history is  linked to the indigenous populations of the Mayans and Aztecs that also inhabited regions in Central America.  But Mexico is technically considered part of North America, since it shares a long border with the United States and is physically distanced from South and Central America, connected only by the narrow Isthmus of Panama.
The proximity of Mexico to the United States makes it a favorite destination for Americans.  It has the allure of a foreign country with a rich history much more ancient than our own.  It has beautiful, sandy seashores on both the Gulf of Mexico and the Pacific Ocean, and a widely divergent landscape ranging from the Sierra Madre mountain range to the rainforests in the southeast to the huge Chihuahuan Desert.  It has appeal for environmentalists, history buffs, those who enjoy art and architecture, adventure and pleasure seekers, foodies, and families looking for a place not too far from home where everyone can have a good time.  
You can experience Mexico on a cruise, allowing you to visit more than one region.  Cruise ships sail both the Gulf of Mexico and along the Pacific Coast.  Another popular option is to book an all-inclusive resort which includes all meals and beverages (often in a variety of restaurants) with added amenities like free entertainment and access to gym and spa facilities.  These resorts also have options for day trips to historical ruins, snorkeling and diving excursions, and fishing trips.
If you're not a beach person, visiting historic Mexico City, Guanajuato, Merida, and Oaxaca will give you an appreciation for the rich culture of this diverse country and its people.
Once you've experienced a trip to our southern neighbor, you'll want to return again and again.
East Coast – Cancun and the Riviera Maya. This is the place to be if you're looking for a relaxing beach vacation with luxurious resort amenities, crystal clear waters perfect for all kinds of water sports and diving, and wonderful weather almost all year 'round.  Some major attractions in the Riviera Maya include:
Cancun Underwater Museum is the largest museum of its kind in the world, where you can scuba dive in an underwater sculpture garden.
Take day trips to the amazing Mayan ruins at Tulum, Chichen Itza and El Rey.
Visit the Maya Museum in the Cancun Convention Center, which has special arts and crafts programs for kids.
Swim with dolphins and other sea creatures at the Interactive Aquarium.
Take a day trip to Xcaret, a beautiful theme park with plenty of natural habitat, cultural attractions and the popular scenic tower.  "Torre Escenica" features a rotating elevator which lifts its passengers to the top, affording 360 degree views of Cancun and its beaches.
Take a ferry ride to Isla Mujeres where you'll enjoy a more laid back atmosphere and some unique, quirky restaurants and shops. 
A 45 minute ferry ride from Playa del Carmen will take you to the island of Cozumel for some of the world's best snorkeling and diving experiences.
The Pacific Coast of Mexico became a tourist attraction long before Cancun and the Riviera Maya was developed.  Resorts in Acapulco, Puerto Vallarta, Mazatlan and Cabo San Lucas were the playgrounds for the rich and famous decades ago, and they still have a unique appeal.  New luxury resorts and condos on the Pacific Coast are being developed along Riviera Nayarit and Costalegre.  Tourist attractions here include:
Surfing and boogie boarding in Mazatlan is less crowded than some of the more well-known surfing spots.  Then visit Los Osuna, located just outside Mazatlan, for a tour of this 100 year old distillery, processing agave into award winning tequila.
Visit Acapulco and don't miss the spine-tingling cliff diving shows at La Quebrada.
Indulge yourself at one of Zihuatanejo's fabulous eco-friendly spas for a day of total relaxation.
Check out artist Diego Rivera's amazing wall of mosaic murals in old town Acapulco.
Stroll the Malecon (boardwalk) in Puerto Vallarta's Zona Romantica for breathtaking sunsets, eye–popping street art, and shops, restaurants and bars galore.
Take your camera to Land's End Promontory in Cabo San Lucas where you'll find El Arco, the natural seacliff arch that makes a perfect backdrop for a family photo
The interior of Mexico is where you'll find some fascinating cities, historic, cultural, and artistic centers that connect you with the REAL Mexico.  
Guanajuato is a UNESCO World Heritage Site, the city having been established over 450 years ago.  Subterranean tunnels connect the city which has a vibrant cultural scene, culminating every fall at the Festival Internacional Cervantino.  This event features every art form from street theater to sophisticated opera and symphony performances in venues all over the city.
Oaxaca should be on your list if you're interested in traditional food and drink.  Chocolate served in surprising ways, mole, mezcal, and barbecued goat are all on the menu.  Its location makes it a perfect starting point for trips to ancient ruins and natural wonders like Hierve el Agua, 'the frozen waterfall."
Mexico City, one of the most populated cities in the world, is home to a treasure trove of historical monuments and buildings.  The historic city center is a UNESCO World Heritage Site, and since many of the buildings are located here, they can be easily visited on foot.  Examples of the Aztec civilization survive, although much was destroyed by the Spanish who rebuilt their capital on top of the ancient city of Tenochtitlán .   The National Library of Anthropology is located in Chapultepec Park and should be at the top of your list.  The Museo Soumaya houses over 60,000 pieces of art, dating from 3,000 years ago to modern masterpieces by Salvador Dali.
Tepoztlán, only an hour or so from Mexico City, is the polar opposite of the hustle and bustle of that thriving metropolis.  Here you can hike to the ruin of El Telpozteco, dedicated to the god of pulque (forerunner of tequila.)  Visitors come here for spiritual healing, yoga, meditation, and vegan cuisine.  The hike itself is a mystical experience through dense rainforest and misty waterfall landscapes.
You'll need to take several trips to Mexico to be able to experience all it has to offer.  Let our knowledgeable agents help you plan a trip that will get you started on your exploration of Mexico.
The currency in Mexico is the Mexican peso.  The Mexican silver peso was the first currency recognized globally.
There are 69 languages spoken in Mexico.  Spanish is the most prevalent, but there are 68 indigenous languages that are recognized as national languages.
Mexico is rated 7th on the list of the world's most popular tourist destinations with approximately 45 million visitors annually.
The pyramid of Cholula is the largest pyramid in the world, surpassing even the Egyptian pyramids of Giza.  It's a little hard to tell, though, because the Spanish built a massive church on top of it when they conquered the region.  It's located in the Mexican state of Puebla.
The US/Mexican border is the second longest border in the world, the first being the border between the US and Canada.
There are more than 200,000 different species of plants and animals found in Mexico, ranking  it 4th on the list of the world's most biodiverse countries.
Mexico City is sinking at a rate of 6 to 8 inches per year.  This is a result of water being drawn from the aquifer underneath the city to satisfy the demand for water from a growing population.
Mexico has the most bullrings (225) in the world, a result of Spanish influence.  Bullfighting season is at its peak between November and April.
Christmas Day is celebrated as a religious holiday, not a day for gift giving.  That comes later, on January 6th, when it's believed the three wise men arrived in Bethlehem to bestow their gifts of gold, frankincense, and myrrh.
Over 60 different varieties of corn are grown in Mexico.
The Aztecs and Mayans were the first to cultivate the cacao bean and used it to make a chocolate drink which they considered a drink of the gods.  They used the precious beans as currency.
In Oaxaca the local delicacy is chapulines (grasshopper tacos) – tortillas filled with deep fried grasshoppers, seasoned with chile and lime.  Yum!
Tap water in Mexico is unsafe to drink – nobody drinks it, not even the locals.  But you're going to need water if you're touring ancient ruins or just sitting on the beach, so invest in a filterable water bottle. (Lifestraw Filtered Water Bottle is one example.)  Bottled water can be expensive and all that plastic is tough on the environment, so reusable bottles with built-in filters are the answer.
Purchasing travel insurance is especially important for travel to Mexico.  The weather can turn ugly at certain times of year.   (August through October is hurricane season.)  Also, because Mexico is so reliant on foreign tourists, their precautions for Covid are pretty relaxed.  Many Mexicans have not been vaccinated, so it's entirely possible that you will be exposed to the virus.  Be proactive about your own safety.
Museums (and some shops and restaurants) are closed on Mondays, so check ahead when making plans for the week.  The good news is that most archaeological sites are open daily.
You don't need a visa to travel to Mexico, but you do need your FMM tourist card.  This is the little slip of paper that the immigration agent hands you after checking your passport.  You MUST return it when you depart – without it, you're not going anywhere!
Mexicans dress conservatively – shorts and belly shirts will get you a lot of unwanted attention unless you're at a resort where minimal clothing is the norm.  When traveling away from tourist areas, it's best to cover up.
Need a restroom?  If you're a man DON'T head for the door marked with an M!  That stands for mujeres, the Spanish word for women.  You need the door marked C (caballeros) or H (hombres).  And if you're not at a resort or tourist friendly hotel, remember to deposit your toilet paper in the designated bin – don't flush unless you're prepared for a nasty flood.
Digital security can be a bit iffy in Mexico.  It's a good idea to use a VPN (Virtual Private Network) service – especially if you plan to do some computer work while on vacation.
Pay with pesos instead of dollars – or with a credit card that does not charge foreign transaction fees.  Many of the local shops and restaurants do not accept credit cards, and paying with pesos will insure you don't get ripped off with crazy exchange rates.
Learn some Spanish words to help you get where you're going when not in a high tourist area.  The locals will appreciate it!  And by all means, get out of the high tourist areas once or twice on the trip.  Mexican people are friendly, helpful and very happy to welcome visitors.  Patronizing local establishments just might be the high point of your trip!
The Magic in Mexico
My latest trip to the Mexican Caribbean took me to the Costa Mujeres area. We were lucky enough to spend two weeks out there. Trust me when I say
Family Friendly Beach Destinations
When you're choosing a beach vacation for the whole family, of course you want a destination with plenty of sun, crystal-clear water and pristine stretches of sand.
Creating the Perfect Golf Itinerary
Is there such a thing as "perfect" when it comes to creating the perfect golf itinerary? The answer is yes, however, you either need to know what
Barcelo Maya Riviera Resort-A New Adults-Only Oasis!
During my recent stay at Barcelo Maya Grand with family and friends I was able to line up a site inspection at their brand new adults-only all-inclusive
Looking for an Authentic Mexican Beach Experience?
Have you been to Cancun or Los Cabos and think you've seen Mexico? Have you traveled to Mexico, but you are looking for a more authentic Mexican
Family Spring Break Planning Tips
The warm glow from a family vacation lasts long after you've returned home. With spring break here,  below are some tips for planning a fun and
Get in touch with the team
Beth fortin, karen soltis, mandy kusilek, shera westin, sue beissel, joann beuch, meridith o'toole, laurie johnsrud.
Expedia Rewards is now One Key™
Elektrostal, visit elektrostal, check elektrostal hotel availability, popular places to visit, electrostal history and art museum.
You can spend time exploring the galleries in Electrostal History and Art Museum in Elektrostal. Take in the museums while you're in the area.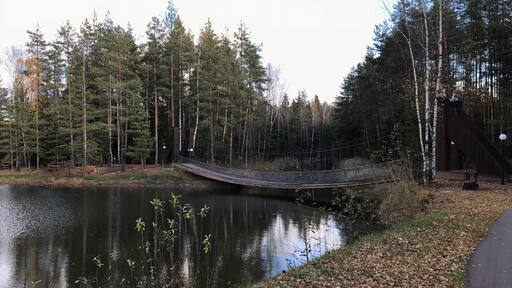 Places of interest
Electrostal History and Art Museum Vacations
Yuri Gagarin Cosmonaut Training Center Vacations
Peter the Great Military Academy Vacations
Central Museum of the Air Forces at Monino Vacations
Pekhorka Park Vacations
Balashikha Arena Vacations
History of Russian Scarfs and Shawls Museum Vacations
Balashikha Museum of History and Local Lore Vacations
Bykovo Manor Vacations
Noginsk Museum and Exhibition Center Vacations
Ramenskii History and Art Museum Vacations
Malenky Puppet Theater Vacations
Saturn Stadium Vacations
Fairy Tale Children's Model Puppet Theater Vacations
Likino Dulevo Museum of Local Lore Vacations
Orekhovo Zuevsky City Exhibition Hall Vacations
Business Travel Management
Travel Specials
Travel Inspiration
Travel Insurance
REAL ID Act
Its very simple, I have a passion for travel!  My passion for travel shows in every client's travel experience. Helping families plan multi-generational trips so that Grandpa and Grandma can watch their smallest grandchild enjoy seeing the ocean f... Learn more about me.
Its very simple, I have a passion for travel!  My passion for travel shows in every client's travel experience. Helping families plan multi-generational trips so that Grandpa and Grandma can watch their smallest grandchild enjoy seeing the ocean for the very first time, these are the memories that last forever!! Watching each of the families that I work with grow, from spring break travel, to engagement trips, to destination weddings, and onto their own new family vacations, it's all so incredibly meaningful. My love for travel has brought me all over the world, including Australia, Tahiti, Maldives, Hawaii, Costa Rica, Jamaica, Mexico, St. Lucia & Europe, just to name a few. When I get to travel to new destinations or even some of my favorite destinations, each experience helps me to help you better. Do you have a bucket list? Does it grow with each passing year? Pick something off the list, and let's plan the trip of a lifetime!!!! Perhaps it's seeing the Opera House in Sydney, Australia, or the Glaciers of Alaska, maybe it's visiting the Hawaiian Islands. Whatever is next for you, let's make it a reality!
Two Become One
Remember this moment.... When planning a destination wedding, there are so many things to think about and consider. Which destination, what is my budget, how many people should we invite, how many nights, etc. I specialize in honeymoons and destination weddings. Let's get together and plan all these details and more to find you the perfect trip. I have helped many couples make vacation dreams come true, and I would love to help you plan yours as well. Whether you are planning an intimate vow renewal, honeymoon with friends, or an extravagant destination wedding with hundreds of guests, I have the experience and contacts to create a trip that suits each couple. One of my favorite moments of a wedding is when the Father of the Bride walks his baby girl down the aisle, kisses her on the cheek and shakes the hand of the groom. This is the moment that she goes from being a daughter, to being a wife. These are the moments that will last forever. Remember your moment...
My Travel Albums
My Travel Stories
Unique destination wedding options.
Your wedding day is one of the most memorable days of your life and you should celebrate your culture, religion and love in unity. Palace resorts can accommodate your traditions and culture YOUR WAY! 
NON-DENOMINATIONAL WEDDING You can incorporate traditions from around... Read more.
Best trip so far!!!
Consistent 5-star service, our hawaiian honeymoon, jody is amazing. periord., destination expert:, travel specialist:.
Destination Weddings
All Inclusive
Top Travel Partners:
Inclusive Collection – World of Hyatt
Island Destinations
Funjet Vacations
Delta Vacations
Certifications/Awards:
Viking River Cruise Specialist
Tahiti Specialist
Aussie Specialist
Hawaii Destination Specialist
Sandals Specialist
Connect with Me:
Industry affiliations:.
Your information will only be used to connect with this travel specialist
Travel Leaders
(763) 231-8870, (608) 784-9820, travel leaders plymouth, (763) 577-2300, (715) 425-8200, (507) 281-1014, (651) 731-9706.