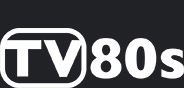 Journey – Faithfully
Home » Journey » Journey – Faithfully
Journey – Faithfully – Official Music Video The song was written by Jonathan Cain. "Faithfully" was released as the second single from Journey's eighth studio album "Frontiers". The single was released in April 1983 with "Frontiers" on the B-side in the U.S. ("Edge Of The Blade" in Europe and the UK). The single peaked at #12 on Billboard Hot 100 chart in the United States.
Journey – Faithfully – Lyrics
Popular 80's Hits
The twins – ballet dancer, cliff richard – i just don't have the heart, terence trent d'arby – wishing well, arcadia – the promise, sigue sigue sputnik – 21st century boy, black – sweetest smile, 'til tuesday – what about love, kiss – i was made for lovin' you (1979), george michael – faith, glass tiger – someday, kajagoogoo – ooh to be ah, soft cell – say hello wave goodbye, robert palmer – addicted to love, jackie wilson – reet petite, avalanche – johnny johnny come home, scotch – money runner, the boomtown rats – banana republic, bryan adams – this time, janet jackson – let's wait awhile, daryl hall & john oates – you've lost that lovin' feeling.
Journey: Faithfully
Music Video for Journeys song "Faithfully". Music Video for Journeys song "Faithfully". Music Video for Journeys song "Faithfully".
Phil Tuckett
Jonathan Cain
Steve Perry
2 User reviews
See more at IMDbPro
Ross Valory
All cast & crew
Production, box office & more at IMDbPro
User reviews 2
Calicodreamin
Jan 1, 2022
April 1983 (United States)
United States
See more company credits at IMDbPro
Technical specs
Related news
Contribute to this page.
IMDb Answers: Help fill gaps in our data
Learn more about contributing
More to explore
Recently viewed
Behind the Song: "Faithfully" by Journey
by Tina Benitez-Eves September 10, 2021, 9:44 am 1 Comment
Highway run / Into the midnight sun / Wheels go round and round / You're on my mind.
Videos by American Songwriter
"In all honesty, it's a road song," says Jonathan Cain.
Observing the band's touring crew, many of which didn't have the money to fly their wives and kids around with them, the Journey keyboardist felt drawn to write a song about being on the road, far removed from loved ones, and found "Faithfully," the first lines coming to Cain one evening after a show when the band was stuck in a snow storm.
"I watched the crew take down the whole stage—the speakers, the lights, the trusses," Cain tells American Songwriter. "I watched the daredevils climb to the top like 'Oh, my God, this is like a circus performance.' I was so touched, and I thought we didn't have a song, but if we had a song, or we sent one home to our loved ones, like a postcard to help bridge the distance between the road and home what would it be."
Snowed in for the night, Cain started writing the first few lines of "Faithfully" on a napkin.
"I started thinking about me and my relationship, and I was missing my new wife at the time, and we were having trouble," shares Cain. "There were early signs that we would probably split apart. I knew I needed to do something that said, 'I love you, and whether or not you want to leave me, here it is,' so I got on the bus, and there was this grey sky, and the moon was doing some kind of crazy stuff in the clouds, and it looked like the midnight sun. Then I wrote Highway run / Into the midnight sun / Wheels go round and round / You're on my mind."
After starting the song, Cain downed a beer and went to sleep, awakened by the smell of diesel fuel from the band's bus. "In the morning, I saw the napkin sitting there on the nightstand and I said to myself, 'This is a good song, so I started automatically lining up the lines and filling it in. In 30 minutes, all the lyrics were done. Then all of a sudden, I believe the Holy Spirit sent it to me, but I thought of the line 'I'm forever yours, faithfully.'"
Cain took the napkin to the band's next soundcheck in Saratoga Springs, New York, placed it on his piano, and started quietly singing "Faithfully," working out the melody and piano parts, yet never recorded any demo until he revisited "Faithfully" with the late producer Keith Olsen (Fleetwood Mac, Ozzy Osbourne, Heart) and finally recorded the track.
Olsen played the song for Heart's Ann Wilson, who loved it, but it was a Journey song. By the time the band was recording Frontiers, they needed a ballad, and "Faithfully" was ready to go.
"Perry said to me 'I'll sing it on one condition, you can't be in the room when I'm singing,'" remembers Cain. "I said, 'fine,' and we cut it in three takes. We never played it before. We never rehearsed it. That's how good Journey is."
He adds, "Neil didn't know what to play, and I looked at him and I said, 'be a French horn"… and the song became a classic."
Reflecting more on the track, Cain tells American Songwriter that the circumstances around the song give it deeper meaning threaded in love, faith, and music. "It was my first year out on the road, and I was in a really grateful place being young with a band like Journey, and grateful for how far up God had elevated me," says Cain. "My identity was sort of acknowledged, finally. As a writer and performer, I felt like I belonged there. I didn't feel like, 'Oh, I don't deserve this.'"
Replacing original keyboardist and Journey co-founder Gregg Rolie, who left the band to explore new projects and start a family, Cain, then 31, began working on the band's seventh album, Escape , writing many of the tracks, including "Faithfully," along with singer Steve Perry and guitarist Neal Schon in 1983. By the time Frontiers was released Cain already had "Don't Stop Believin"—an encouraging phrase his father shared with him when he was younger—"Open Arms," and more Journey hits under his belt.
"I feel like I earned every bit of it," says Cain of the recognition he felt by the time "Faithfully" was released. "At the same time, I was grateful.
Today, the song, which originally peaked at No. 12, has never left the Journey setlist, but Cain regrets that "Faithfully" never found placement in a film. He can't even get the song covered, and once approached Garth Brooks as well as Tim McGraw and Faith Hill to cover the ballad.
"I can't get it covered," laughs Cain. "I guess they're afraid of the original. It is a great song."
Read Jonathan Cain's recent interview with American Songwriter , here .
One Comment
According to Allmusic.com, "Faithfully" by Johnathan Cain has been covered 18 times including versions by Lorrie Morgan and Cain himself.
Leave a Reply Cancel reply
Only members can comment. Become a member . Already a member? Log In .
AHI Braves the "Coldest Fire" on Stunning New Single Off Upcoming Album
Review: Another Chapter in Steve Hackett's Expansive World View
© 2023 American Songwriter
Greatest Hits
In the '80s, Journey was high on the list of bands loved by fans and reviled by critics. But today, they're still heard and embraced – sometimes by the kind of people who sneered the first time around. (Witness the in-concert cover of "Lights" by fellow Bay Area stalwarts Green Day.) With frontman Steve Perry applying lessons learned from Sam Cooke, Journey's Greatest Hits often sounds like a primer in pop idealism. "Lights" is a mellow smile about the joys of city life, "Any Way You Want It" a tip of the hat to Everygirl. And though "Don't Stop Believin'" places itself on a scale with the songs that open Olympic games, it's really all about that one small-town escapee on "the midnight train to anywhere".
November 15, 1988 16 Songs, 1 hour, 5 minutes ℗ This compilation (P) 1988 Sony Music Entertainment
Music Videos
More by journey, featured on.
Apple Music Classic Rock
Apple Music '80s
Apple Music Pop
Apple Music '70s
Apple Music Family
You Might Also Like
REO Speedwagon
Select a country or region
Africa, middle east, and india.
Côte d'Ivoire
Congo, The Democratic Republic Of The
Guinea-Bissau
Niger (English)
Congo, Republic of
Saudi Arabia
Sierra Leone
South Africa
Tanzania, United Republic Of
Turkmenistan
United Arab Emirates
Asia Pacific
Indonesia (English)
Lao People's Democratic Republic
Malaysia (English)
Micronesia, Federated States of
New Zealand
Papua New Guinea
Philippines
Solomon Islands
Bosnia and Herzegovina
France (Français)
Deutschland
Luxembourg (English)
Moldova, Republic Of
North Macedonia
Portugal (Português)
United Kingdom
Latin America and the Caribbean
Antigua and Barbuda
Argentina (Español)
Bolivia (Español)
Virgin Islands, British
Cayman Islands
Chile (Español)
Colombia (Español)
Costa Rica (Español)
República Dominicana
Ecuador (Español)
El Salvador (Español)
Guatemala (Español)
Honduras (Español)
Nicaragua (Español)
Paraguay (Español)
St. Kitts and Nevis
Saint Lucia
St. Vincent and The Grenadines
Trinidad and Tobago
Turks and Caicos
Uruguay (English)
Venezuela (Español)
The United States and Canada
Canada (English)
Canada (Français)
United States
Estados Unidos (Español México)
الولايات المتحدة
États-Unis (Français France)
Estados Unidos (Português Brasil)
美國 (繁體中文台灣)
We're Sorry...