When to visit Fajardo
How to Reach Fajardo
Restaurants in Fajardo
Events & Festivals in Fajardo
Fajardo Map
Things To Do in Fajardo
Fajardo Itineraries
Fajardo Tours
Fajardo Hotels
Enchanted Island Eco Tours Ticket Price, Hours, Address and Reviews
North America
Puerto Rico
Things To Do In Fajardo
Enchanted Island Eco Tours
Address: Hc 01 box 12802, Fajardo 00745, Puerto Rico Map
Timings: 09:00 am - 06:00 pm Details
Phone: +00738-7878882887
Tags: Outdoors , Forest, Hiking Trail, Biking Trail, Walking Area, Entertainment , Adventure , Water Sport, Nature, Bird Watching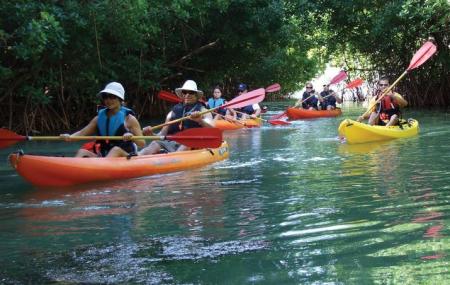 Step out of the bustle of urban life to the heart of nature and have unforgettable nature experience with the Enchanted Island Eco Tours. Discover primitive ecosystems in the tropical rain forest, covered in lichen, moss and ferns and flowering plants, or Bioluminescent Bay, a mystical bay surrounded by mangrove forests. Enjoy calm, quiet paddling through mystical channels and gazeat nature awakening around you. Enlighten yourself as you go through the eight eco system under the darkness of night waiting to reveal deep secrets.
The Enchanted Island Eco Tour guides are knowledgeable and trained to preserve the eco system of Puerto Rico and they do that with a passion which they will share with you. Their focus is to promote the most wonderful eco experience during your visit to this natural wonder. This is the oldest tour company with 13 years' experience and the most organised group. The duration of each tour is for 3 hours, of which kayaking is for a full 2 hours. Apart from kayaking, tours include hiking & Nature walk, and biking.
Rainforest Nature Walk to Waterfall Adventure is an unforgettable adventure of lush plants, hardwood trees, cloud forests, dwarf forest, rivers, waterfalls, brightly multi coloured birds, insects, lizards and beautiful flowers. Watch tree iguanas move down from their roost and start to warm their bodies in the sun and Red Mangrove crabs forage for food, Great White Egrets and Blue Herons stalk the shallows looking for a meal, Kingfishers, Brown Pelicans, 36 species of Warblers, Frigates, insects, all emerging to a new day in the Nature Lovers Kayak Adventure. The Bio Bay Kayak adventure lead you through a mangrove lined channel into Laguna Bay where you see a wondrous sight as bioluminescent blue-green and fish of forty different species dart off from under your kayak lighting up like shooting stars as they swim through the thick concentration of dinoflagellate. Full Moon Eco Kayak Adventure is a guided tour focusing on the areas seven eco systems, flora and fauna, historical lighthouse and if conditions are right a possible glimpse of the planktons in the shaded sections of the mangrove channel. Under the moonlight beautiful shadows play on the water, filtered light brings out many of the nocturnal birds feeding in the shadows, along with star studded skies.
They offer day & night fully guided Nature & Adventure tours, round trip transportation from your hotel to the tour site and back to your hotel.
Enchanted Island Eco Tours Travel Tips
The Triple Play Adventure includes criollo lunch ticket prices are $ 145 per person and $ 185 with transport from your hotel and back.
The Bioluminescent Bay Kayak Adventure is $ 68 per person and $ 88 with transport from the hotel and back.
Nature Lovers Kayak Adventure is $ 68 per person and $ 88 with transport.
Rainforest Nature Walk to Waterfall Adventure is $ 60 per person and $ 85 with transport.
Full moon Eco Kayak Adventure also has different rates according to transport. Check when the tours are available.
The tours includes guides, double kayaks, insect repellent, life jackets, safety gear, interpretation of the natural areas, photos , snacks and refreshments.
The tours in the rain forest include backpacks, towels, snacks, water and tour guides that will give you commentary along Big Tree Trail on the way to La Mina waterfall.
They offer two time frames that average two hours on trial time along with a lightweight canvas backpack and clean dry towel for each guest, its 2 hours on the trail and one hour at the site.
The guides are trained twice a month on the natural area and its ecosystem, flora and fauna as to deliver a better interpretation to guests.
Tourists are not encouraged to use body products which will endanger the environment.
The sites are cleaned regularly and tourists are expected to keep the sites trash free and use the proper disposal system.
Company owners and guide staff assist in clean-ups around the island hoping to set an example that littering is not the right choice.
Enchanted Island Eco Tours Hours
The recommended time to visit is at 9 am.
Boricuba: Caribbean, Cuban, Latin, Puerto Rican
Port House Restaurant: Caribbean
Blossoms: Asian
La Estrella Del Norte: Caribbean
Love this? Explore the entire list of places to visit in Fajardo before you plan your trip.
Fancy a good night's sleep after a tiring day? Check out where to stay in Fajardo and book an accommodation of your choice.
Enchanted Island Eco Tours Address: Hc 01 box 12802, Fajardo 00745, Puerto Rico
Enchanted Island Eco Tours Contact Number: +00738-7878882887
Enchanted Island Eco Tours Timing: 09:00 am - 06:00 pm
Try the best online travel planner to plan your travel itinerary!
68.86% of people who visit Fajardo include Enchanted Island Eco Tours in their plan
30% of people start their Enchanted Island Eco Tours visit around 09 AM - 10 AM
People usually take around 30 Minutes to see Enchanted Island Eco Tours
76.24% of people prefer to travel by car while visiting Enchanted Island Eco Tours
People normally club together Mini Boat Adventures and Pure Adventure while planning their visit to Enchanted Island Eco Tours.
Enchanted Island Eco Tours Reviews & Ratings

Attractions Nearby
El Rey Liquor Store
El Yunque Rain Forest
Kayaking Puerto Rico Adventures
Erin Go Bragh Sailing And Snorkeling Charters
Pure Adventure
East Island Excursions
Old San Juan
Flamenco Beach
El San Juan Casino
San Juan National Historic Site
Kayaking Puerto Rico Or Aquafari
Fajardo Itinerary for 2 days
Fajardo Itinerary for 3 days
Fajardo Itinerary for 5 days
Puerto Rico Bio Bay Tours
Review Highlights
" While the bioluminescence wasn't stellar, our guides were upfront about it and made the excursion awesome. " in 6 reviews
" We had enough light to see as we paddled through the canal and then reached the lagoon when it was fully dark. " in 9 reviews
" e. The tour company makes all the difference in the world and I couldn't ask for anything from fro m Enchanted Isla n " in 6 reviews
Location & Hours
Suggest an edit
Carretera 987 S/N
Fajardo, Puerto Rico 00738
Serving Fajardo Area
Amenities and More
About the business.
Business owner information
Business Owner
Welcome's you to our Beautiful Island where diversity and ecology meet in a perfect harmony! Eight ecosystems found on our island that range from open water reefs, mangrove channels, salt water lagoons inland to tropical rainforest peaks known as the cloud forest await you. Let our well trained guides show you Puerto Rico's natural wonders via Kayaking through bioluminescent waters & Rainforest Nature Walk Adventures. Guided tours with a purpose of viewing, interacting within a natural environment with our goal on interpretation, education, leading to conservation of Puerto Rico's natural wonders. We are licensed & endorsed by "Puerto Rico Tourism Company", "Department of Natural Resources", "U.S. Forestry Department", and are proud to promote "Responsible Marketing", "Reduce, Reuse, Recycle", "Pack It In Pack it Out" and "Sustainable Tourism". …
Recommended Reviews
1 star rating Not good
2 star rating Could've been better
3 star rating OK
4 star rating Good
5 star rating Great
Select your rating
Overall rating
WITHOUT A PADDLE Kayaking during the day proving too easy?  How about kayaking at night...through a mangrove forest. As my wife and I planned our second trip to Puerto Rico, we agreed that a bio bay kayak tour should be on the list.  Only 5 biobays exist in the world, 3 of which are in PR (in Vieques, La Parguera, and here on the far northeast corner of the island).  There's a few kayaking tour companies in the area, each offering a similar bioluminescent excursion. Hang on, biolu-what?  I'll skip the TED talk--all you need to know is that a certain kind of marine plankton makes the water in extra salty lagoons glow blue.  It's the same science that gives jellyfish, fireflies, and deep-sea anglerfish their special ability to produce light. When we arrived around 8pm, tour guides gave our group of 15-20 life vests and provided instructions, like what to do if your ass falls out of the kayak.  Our goal was Laguna Grande (literally "big lagoon"), roughly 1 mile from our starting point on the shores of Fajardo. So......getting to Laguna Grande is not easy.  Along with a partner, you'll paddle your way through a narrow channel surrounded on all sides by thick mangroves, including an overhead canopy.  This is tricky during daylight hours, but at night the difficulty ramps up.  Keep in mind that visibility in these thick mangrove patches drops to near-zero at times. You might (probably will) have to avoid other kayak groups and (possibly) motorboats as you make your way to the lagoon, all while trying not to crash into the person in front of you, fall too far behind, or be knocked unconscious/impaled by low branches.  The outbound trip was not super chill, thankfully coming back was less stressful. Having an experienced partner is CRUCIAL. Bio bay tours are very much like whale watching, in that your visit is based almost entirely on luck.  A lot needs to go right in order to see magic stuff in the water, like the moon being in its 'new' phase (full moon casts too bright of a reflection) and no recent rainfall (rain comes down as fresh water, decreasing the lagoon's salinity). Under ideal circumstances, the microorganisms appear as florescent blue swirls when you move your hand/paddle through the water.  What we saw were closer to electrical 'sparks', still cool but not vibrant.  Capturing what little bio-presence we saw on camera would've been impossible, so we smartly kept our phones in the car. Oddly enough, mosquitos weren't a problem. * TL;DR * For me, this was more about the journey than the destination. If I'd hung all of my hopes on seeing tons of bioluminescent activity, I would've been disappointed.  I was focused more on trying not to capsize while also listening to the symphony of 'coqui' (the local island tree frog). It can be romantic with a spouse/partner, assuming they're not yelling at you the whole time. Wear comfy clothes (swim trunks aren't a bad idea) and be aware that parts of your outfit will be crunchy the next day, due to the lagoon water being twice as salty as the ocean. Mangroves play a critical role in the tropical ecosystem, but they stink! Would definitely recommend this to anyone over the age of 18; it's an awesome late-night adventure and one of the most unique things you can do while in Puerto Rico.
This is the path we kayaked - 1mi each way thru a narrow mangrove forest! Definitely not for beginners
The guides took our photo as we headed out to Laguna Grande! Kayaking at night is WILD
We were lucky to find parking in the rotunda. So try to come early because it gets full. It was an unforgettable experience to see the bioluminescence. It is so beautiful. Its a bit creepy to paddle around a bay in the dark but once you get used to it it is fun. I felt safe 100%
Awesome tour!!! The guides were super friendly and provided excellent instruction. They took us to the best part of the lagoon, allowing us to witness beautiful bioluminescence. There were at least four guides with our group of 11 people. We were safe, at all times, in their capable hands. Thank you!! We highly recommend this tour to everyone.
What a beautiful experience. Had great guides during our Bio Bay tour. Our guide told us all about the science and history of the bay. Very cool, don't miss this magic!
Really great tour for people looking for a mild adventure at night that requires some kayak ability and it athletic skill. The nighttime tour would not be recommended for people with a fear of the dark, thought I found it serene and beautiful. The guides were fantastic, knowledgeable, friendly, and patient. Special shout-outs to Jose and Adrian who towed my wife and son trough some tricky parts. Those guys rocked!
Amazing tour, amazing tour guides! We all met up, got in the water, kayaked about 30 minutes to the lagoon and spent some time learning about the bioluminescence of the organisms that live there. A little science, a little workout, a lot of fun! The stars were amazing. We then kayaked 30 minutes back after spending about an hour in the lagoon. Great trip 10/10. Our guides were so knowledgeable and helpful!
Took a tour with PR Bio Bay and they have excellent guides. Definitely a must when there are so many inexperienced kayakers in the tour. They care and will not let anyone get hurt or stranded. They will tow you if necessary. The bay is a must when you visit PR.
Enchanted Island Eco Tours offer a wonderful bio lagoon kayak tour. This group demonstrates safety features of the kayak, provide instructions on how to navigate and ensure everyone communicates as a group for the duration of the two hour trip. Also, Enchanted Island kayaks, life vests and guides have color coded lighting systems for you to know who and where to follow. Some other groups didn't have lights at all! The tour and guides were amazing. Beautiful views, great educational experience and safety first throughout!! Thanks for an amazing time!!!!
I have kayaked Mosquito bay in Viegas twice and paddled the mangrove swamps as well. I have not done the swamp in the dark before so really enjoyed the little thrill that came with the night time paddle through the tunnel of mangroves. I had always heard that the bay (lagoon actually) at Fajardo was not as bright but I think it's pretty close! It was gorgeous with fish jumping out of the water and zipping all around. I loved seeing the mangrove channel begin to glow gradually. Enchanted is a more expensive option than the other outfitters BUT, there are a few differences and they do matter. The kayaks are top notch, The vests are the best I've encountered on a tour and are better than the one I wear to yak at home, The staff fits you into your vest so its on right AND comfortable There are lights at the front and rear of all the kayaks and as per the coast guard requirement the vests have lights also There are a multitude of different safety measures included that I appreciated but won't bore you with. There are 4 guides in the water with 20 people, this is more than twice the guide ratio to what is normal. THIS IS HUGE Water to rinse off when you get out and good quality snacks on return. These things are extremely relevant and will make your trip so much more hazard free.... On a busy night the mangrove channel is crazy with motor boatS And other kayaks -- it would be easy to get tipped or separated from your group in the dark. Because of their lighting system I had no concerns about staying with my group or following my guide. Puerto Ricans are warm friendly people in general and these guys are no exception, The staff is all very informed and informative of course but they are passionate about sharing their love of the lagoon and their island with you. I want to add another note here, we were booked for a trip a few days earlier that was canceled for weather concerns. I know the compny got some grief about the cancellation because some of the other outfitters went out with lightening in the distance and winds at 20 knots. Personally I have to say I appreciate their inclination to keep me safe rather than make a buck, it's hard to direct a kayak in higher wind and it takes some concentration to stay upright! It wouldn't have been much fun with those winds anyway! . They let me know early in the day ( they emailed me, called and left me a voice mail and texted me until I responded that I knew it had canceled) and they bent over backward to get us in a few days later. Quality operator and beautiful experience!
This was such a cool and unique experience. Its definitely a must if you are visiting the island. It was choppy and a little scary kayaking thru the marina in swelling seas (there was some rain in the area) but that only made the excursion better and more exhilarating! We did the kayak excursion (Enchanted Islands Eco Tours) and it was so cool paddling and looking at the bioilluminessence in the water among the mangroves. This excursion crew was very friendly and knowledgable. I would ONLY use this tour after my own experience. And I am glad we did. We were the only eco tour excursion that had lights on the boats and weren't complete idiots when kayaking (other tours out with us that night kept ramming into us!). Lights may not seem important when you want darkness. But when you cannot see your hands in front of you or other boats/kayakers, you will be glad you have them! Another highlight was the food bizarre near where we boarded. I think its in Parque Pacivo de las croabas. Many good pop ups food stands and friendly people. There was someone serving puerto rican rice and pinchos. We struck up a conversation and they shared with us some homemade Mavi. A much needed treat after our excursion. I even bought a tribal mask from another vendor.
5 other reviews that are not currently recommended
Collections Including Puerto Rico Bio Bay Tours
Puerto Rico
To try in Puerto Rico
By Laynet P.
People Also Viewed
Kayaking Puerto Rico
Yokahu Kayak Trips
Puerto Rico Eco Tour
Bio Island Puerto Rico
Night Kayak
Puerto Rico Access Eco Tours
Island Kayaking Adventures
Melaya's Tours
Las Tortugas Adventures
PR Fun Tours
Mines Near Me
Rafting/Kayaking Near Me
River Rafting Near Me
Tours Near Me
Other Places Nearby
Find more Rafting/Kayaking near Puerto Rico Bio Bay Tours
Find more Tours near Puerto Rico Bio Bay Tours
Related Cost Guides
Town Car Service
1 Understand
2.2 By Public Transport
3 Get around
5.1 Tours to bioluminescent bay
5.2 Sailing charters
5.3 Land-based entertainment
Fajardo is in the Eastern Coast region of Puerto Rico .
Understand [ edit ]
Known as "the city that guards the sun of the Caribbean" (La Metrópolis del Sol Naciente), Fajardo is on the east coast of Puerto Rico, north of Ceiba and east of Luquillo .
One of the main attractions is the Bio-Luminescent Bay. A 1.5 hour tour, you will kayak in through a Mangrove forest at night to the bay, where luminescent plankton glow bright blue every time the water is disturbed. Most tours cost $45, and combo packages with tours of El Yunque Rainforest are available and quite a good full-day trip.
Get in [ edit ]
By car [ edit ].
Depending on traffic, it's about a 45 minute drive from the airport in San Juan to get to Fajardo.
By Public Transport [ edit ]
El Conquistador Resort runs a bus to and from Luis Muñoz Marín International Airport for $74.00 per adult and $54.00 per child 12 years old and under, roundtrip.
By Air [ edit ]
M&N Aviation operates charter flights throughout the Caribbean, to Ceiba's airport. José Aponte de la Torre also has multiple operations to Vieques and Culebra . Fajardo's airport is closed.
Get around [ edit ]
See [ edit ].
Faro de Fajardo , Route 987, 860-2560. Featuring a nature center and working 19th century lighthouse.
Las Cabezas de San Juan State Park , 722-5882, 860-2560, fax 722-5872. Trails and boardwalks traversing mangrove forests, rocky coast, and dry forest.
Icaco, Palomino and other offshore islands of Puerto Rico .  
Old San Juan . Visit the oldest fort in North America. El Morro Fort is cropped on the rocky and high coastline of San Juan. You can walk through the fort and learn about its rich history. Also included in this historic tour is La Fortaleza, Parque Las Palomas, Paseo La Princesa, all interesting and significant historical monuments of our past.  
El Yunque National Forest . El Yunque Caribbean National Forest is the only tropical rainforest in the US National Forest System. El Yunque occupies 28,000 acres and it is more than 3,500 feet above sea level. The annual rainfall is extremely heavy. It receives more than 100 billion gallons per year.  
Puerto Rico Beaches . For swimming or sun-bathing in Puerto Rico, you will not have to go far. Puerto Rico is home to some of the most beautiful beaches in the world.  
Culebra . Located about 25 miles off the east coast of Puerto Rico. One thing that must be visited is Flamenco Beach. The beach is about a mile long and rarely crowded. Here you will find great areas to go snorkeling and look at the coral. There are several other beaches in Culebra including, Brava, Resaca and Soni Beach, all of which are great for diving and snorkeling.  
Do [ edit ]
Tours to bioluminescent bay [ edit ].
Quite a number of companies offer kayaking tours. Using a kayak is the only way to enter some hard-to-access places, such as the tunnels and channels of the mangroves. You can enjoy a spectacular ecological reserve surrounded by mangroves, coral reefs and most importantly, a breathtaking bay that will make you sparkle with every paddle.
Snorkeling is also popular locally. It is a great sport that does not require expensive equipment. Visiting the local beaches is an excellent way to see some underwater sights.
[dead link] Enchanted Island Eco Tours ( Nilsa Montanez ), Laguna Grande Road 987 ( Las Croabas, Fajardo P.R. ), ☏ +1 787-888-2887 . Monday to Saturday 9AM to 6PM . Sunset to Bioluminescent Bay kayak adventure. Fully guided eco tours with interpretation of natural the area. Tour includes double occupancy kayaks, safety lights, lifejackets, botanical based insect repellent, safety orientation, pre-ride instructions, the only outfitter supplying two full hours of tour, assorted snacks and cold bottled water. They can also arrange transportation and do El Yunque tours as well.  
Kayaking Puerto Rico , ☏ +1 787-435-1665 . Evening kayak tour to bioluminescent bay for $45 per person. ( updated Apr 2015 )
Site Seeing Tour Excursions , 52 Parcelas Beltran Puerto Real , ☏ +1-888-860-6006 . Snorkeling in Culebra, horseback riding tour, kayaking tour in the bioluminescent bay, Old San Juan tour, etc.  
Tatiana Sepulveda ( East Island Excursions ), Marina Puerto Del Rey , ☏ +1 787-860-3434 . Snorkeling trips, sunset sail trips and Bio Bay excursions. starting at $69+ .  
Yokahu Kayak Trips , Route 987 , ☏ +1 787-604-7375 . Evening kayak tour to bioluminescent bay. ( updated Apr 2015 )
Sailing charters [ edit ]
[dead link] Caribe Sailing Adventures ( Marina Puerto Del Rey ), ☏ +1 954-822-3969 . Sailing charters.  
Land-based entertainment [ edit ]
El Conquistador Casino , El Conquistador Ave , ☏ +1 787-863-1000 , fax : +1 787-863-6500 .  
El Conquistador Golf Course , 1000 Conquistador Ave , ☏ +1 787-863-6784 , +1 787-860-1144 . Open daily 6:30AM - 7:30PM . Green fees, $75 including cart.  
Buy [ edit ]
Eat [ edit ].
A La Banda Waterfront Restaurant , Puerto del Ray Marina, Hwy 3, 860-9162. Seafood. Open daily for lunch and dinner.
El Varadero Seaside Grill , Marina Puerto Chico, PR Road 987, 787-860-2662. Seafood, Waterfront, Puerto Rican Cuisine.
Ole Le Lo Lai , Tapas Spanish & Puerto Rican Fusion Cuisine, PR Road 987. Ocean View
Fontanella , Route 987, 860-4260. Italian.
Pasión por el Fogón , Route 987, Km 2.3 . Seafood, steak, and Puerto Rican cuisine. ( updated Apr 2015 )
Rosa's Seafood , 536 Tablado, Puerto Real, +1 787-863-0213.
Bally Hoo Bar & Grill . American.
Blossoms . Chinese and Japanese.
Las Brisas Terrace , 863-6565. American breakfast.
Cantina de las Olas . Mexican.
Ciao Mediterranean Cafe .
Isabella's Grill . Seafood and steak.
Sting Ray Cafe . International.
Otello's . Italian.
Drink [ edit ]
Mojitos, Bushwalker, Pinas Coladas
Sleep [ edit ]
Las Casitas Village & Golden Door Spa, The Waldorf Astoria Collection .  
El Conquistador Resort & Golden Door Spa . Highly over-priced (min $200/night after the added fees), this resort-style accommodation is so far removed from anything else that you are forced to eat on site or drive for a relatively far distance. The service from the staff can be bad at times, and a overwhelming aura of apathy exudes from many there, especially at the front desk. Check in/out is horrifically slow, especially if you feel the need to actually debate the random charges appearing on your bill that shouldn't be there. There are many other options in the area with equally nice views at a more realistic price.  
Anchor's Inn , Route 987, +1 787-863-7200, +1 787-860-6934, fax +1 787-863-1596. Quaint 13 room inn located on a bluff. $55 - $65 per night.
Coqui Villa , +1 787-889-2098. 2 bedroom, 1 bathroom casita with full kitchen. $750 - $800 per week.
Fajardo Inn , ☏ +1 787-860-6000 , fax : +1 787-860-5063 . 107 rooms, many with great views. $90 - $250 per night .  
Scenic Inn , ☏ +1 787-863-5195 , fax : +1 787-860-5063 . Around $60 per night .  
[dead link] Passion Fruit Bed & Breakfast , PO Box 1161 Fajardo 00738-1161 , toll-free: +1-800-670-3196 , fax : +1 787 801-1633 . Around $100-$130 per night .  
Go next [ edit ]
Coqui Water Park- El Conquistador Water Park
Culebra - Take the ferry and in less than an hour you will be in the small island of Culebra. Culebra was an island once used by the US Navy for military training and you can still see abandoned tanks and bombs in the beaches. Culebra is famous for having the best beach in the Caribbean, Playa Flamenco, called Puerto Rico's best attraction by the Travel Channel.
Vieques - Take the ferry from Fajardo to the island of Vieques
Has custom banner
Has map markers
Listing with Wikipedia link but not Wikidata link
See listing with no coordinates
Do listing with no coordinates
Articles with dead external links
Eat listing with no coordinates
Sleep listing with no coordinates
Usable cities
Usable articles
City articles
Eastern Coast (Puerto Rico)
All destination articles
Has Geo parameter
Pages with maps
Navigation menu
1) Green Travel / Ecotourism
Health Food Stores
CSA's & Buying clubs
Beauty Products
Natural Baby
Holistic Health
Organic Food
Kosher Food
Pet Supplies
Home & Garden
Green Lifestyle
Non-profit Orgs
Local Businesses

Tours (Rio Grande)
Enchanted Island Eco Tours
Rio Grande, Puerto Rico
Reviews (21)
Related places
Get directions
Photos page
QR code, vCard
Activate map
Bussiness info
Business hours, description.
Specialties Welcome's you to our Beautiful Island where diversity and ecology meet in a perfect harmony! Eight ecosystems found on our island that range from open water reefs, mangrove channels, salt water lagoons inland to tropical rainforest peaks known as the cloud forest await you. Let our well trained guides show you Puerto Rico's natural wonders via Kayaking through bioluminescent waters & Rainforest Nature Walk Adventures. Guided tours with a purpose of viewing, interacting within a natural environment with our goal on interpretation, education, leading to conservation of Puerto Rico's natural wonders. We are licensed & endorsed by «Puerto Rico Tourism Company», «Department of Natural Resources», «U.S. Forestry Department», and are proud to promote «Responsible Marketing», «Reduce, Reuse, Recycle», «Pack It In Pack it Out» and «Sustainable Tourism». History Established in 1997. Enchanted Island Eco Tours Inc. owners and founders are a husband and wife team that for the last 13 years have worked together pushing daily to bring a professional, quality standard to our guests & clients, working toward our goal of a «Fun, Safe, Memorable Experience every time!» Pushing to become known for our concern for the environment and implementation of laws that will help protect it. Meet the Business Owner Michael G. Business Owner Welcome to Puerto Rico, my name is Michael S. Grasso Jr. and I'm a Boy Howdy from Dallas Tx and the proud owner of Enchanted Island Eco Tours Inc. My passion in life has always been outdoors, wild life and people! And as a key player on the team, my ability to develop, create and bring to life all points of Field Operations is my passion. Creating and building all tours from the paper to legal operating adventures, I have earned the nick name Drill Sergeant for my unwillingness to over-​look the smallest of details. As your new guide to Puerto Rico's natural wonders I hope to see you soon.
21 reviews of Enchanted Island Eco Tours

Fajardo Bio-Bay

From San Juan, you can reach the Fajardo Bio-Bay in about 60-90 minutes depending on traffic, making this a great evening trip, provided that the moon phase is OK for the night you choose to go. Note: Some tour operators will offer transportation if there are enough requests for the night of your tour, so contact them in advance, if you would prefer not to have to drive.
What is a Bioluminescent Bays? It is a bay that contains millions of micro-organisms (dinoflagellates) that when agitated glow. The glow of the Bio-bay is best seen when the night sky is moonless or there is very little moonlight and most tour operators will not offer tours when the moon is not favorable.
How to Visit the Fajardo Bio-Bay Currently swimming is NOT ALLOWED at the Fajardo Bio-Bay (if this is important to you, then you need to visit the Vieques Bio-Bay) and up until recently the main option for touring the Bio-Bay was by Kayak. There is now a second option which allows you to visit the Fajardo Bio-Bay and remain on land; the La Cabezas Reserve now offers walking tours of the Bio-Bay. So if you are unsure about a kayak trip, this is an option worth checking out.
For the kayak tours, all tour operators meet at the Las Croabas boat ramp and most offer 2 trips during the evening. Times of these tours will depend on the time of year, but the first tour usually starts around 6 to 6:30pm, lasting about 2 hours. The second tour will start around 8 to 8:30pm.
You will need to contact the tour operator to check for age restrictions but it seems in general to be available for ages 6 and up. Operators will provide a life vest as well as lights snacks and refreshments. Tour guides are bi-lingual and are very knowledgeable about the Bio-Bay and the areas wildlife.
As you will be in kayaks, there is a good chance that you might get a little wet, so plan your clothing accordingly and wear some quick drying clothes or have a change of clothes ready in your car.
Operating Days Most tour operators will only tour the Bio-Bay when the moon phase is good for viewing and most (but not all) will only tour Mondays – Saturdays (Sunday is a day off to give the Bio-Bay a rest from people).
Tour Price Price will vary depending on tour operator and transportation requirements.
Selection of Tour Operators Las Tortugas Adventures – 787-809-0253 or 787-637-8356 Kayaking Puerto Rico – 787-435-1665 or 787-564-5629 Eco Xcursion Aquatica – 787-888-2887 or 787-550-4630 Akuadventures – 787-685-9522 use clear bottom kayaks. Encantos Ecotours – 787-272-0005 AdvenTours – 787-889-0251 or 787-530-8311 Enchanted Island Eco Tours – 787-657-8714 or 787-550-4630
Note: If the walking tour of the Fajardo Bio-Bay interests you, then check out the Las Cabezas Nature Reserve night tour
If swimming is essential, then head over to Vieques for Mosquito Bay. Either spend the night on Vieques and tour the Bio-Bay or take an evening cruise from Fajardo with East Wind Catermeran .
What: Fajardo Bio-Bay (La Laguna Grande) Where: Fajardo When: All year ( moon phase permitting) How: Kayak or walking tour Duration: About 2 hours Directions: From San Juan, take Hwy 26 (past San Juan airport), join Route 66 (toll road), follow Route 3 towards Fajardo. Take Rd 194 (left) and then Rd 987 (left) to Las Croabas boat ramp Map It
Photo Resource: Kayaks @ Las Croabas by adigupta
Explore More
Do i need a passport for puerto rico.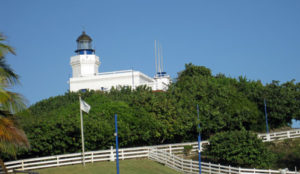 Arecibo Lighthouse Park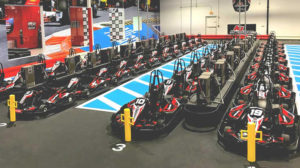 K1 Speed Indoor Go Kart Center Opens At The Outlet Mall 66
The outlet mall @ route 66.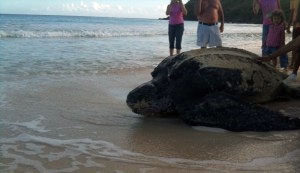 Leatherback Sea Turtles of Puerto Rico

Big Picture: Ocean View from El Yunque Rain Forest
11 responses.
sounds so very interesting! thanks for the great trip details.
I'm so glad I found this article! I had a post on the bio bays on my blog, because I was just mesemerized by this expoereince. But teh detailed list of outfitters was really helpful. I'll link to this article.
http://wander-list.com/2009/02/san-juan-and-bioluminescent-bays/
Not sure if I have all the tour operators – so you could also do a google search
Silly question: Why is swimming is not allowed in Bio-Bay?
That's not a silly ?
It's my understanding that they stopped allowing swimming in the Fajardo Bio Bay to ensure that the bay did not loose it's glow. Over use and pollution can harm the bay – this is my understanding, not an official reason.
BUT, over on Vieques you can still swim – this is probably because that bio bay is in better condition and will also have fewer visitors than the Fajardo Bio Bay
I stumbled upon your blog from the recommended blogs in my Google reader and I'm glad I did. My husband and I are going to PR over Memorial Day. We have been to PR before, on our honeymoon, and my husband has a lot of family in Maunabo. This is a great site to help us plan our weekend in PR. I was reading up on other places about the bio-bays and it looks like this will definitely be a stop on our trip.
Thanks and hope you have a great trip here
Pingback: There's Something Mysterious Glowing in Vieques' Waters | Jimmy Coleman
Pingback: Puerto Rico Travelogue: Day Six | Devon Akmon
Pingback: Puerto Rico Bio-Bay and Kayak Tours | Discovering Puerto Rico
Pingback: First Time to Puerto Rico: 5 Essential Day Trips | Discovering Puerto Rico
Comments are closed.
Latest News
What's happening in july 2023, 1797 battle of san juan: 2023 reenactment, 2023 san sebastian street festival | fiestas de la calle san sebastian, surviving the san sebastian street festival, old san juan, the complete guide to halloween in puerto rico 2019, september events 2022.
Puerto Rico
U.S. Virgin Islands
Now offering
escorted tours to
Escorted Group Excursions
Bask in the glow of the warm sun of Puerto Rico for less than you imagine.
We are taking reservations for the following dates.
Make your reservations for
2023 & 2024
...contact us for discounts!
A special 7 days and 6 night tour for you as low as $1275.00 pp (w/o air). Please take a moment and see yourself journeying with us to these enchanted islands. Together we will explore and enjoy…where the journey is the adventure!
Now offering 8 different escorted tours to CUBA
From $1499.00
Culture of Heritage
Testimonials.
We have had a blast on our guided tours and we would love for you to come along and join the fun with us in Puerto Rico! Click the button below and to view what our other friends had to say about our wonderful tours.
A melting pot of cultures, Puerto Rico was once described by a national travel guide as a "paradise's baby wrapped in an urban comforter, with a U.S. uncle and a Spanish mother. "For more than five centuries the converging cultures of the Caribbean Indians, Spain, Africa, and North America have blended to create a uniquely Puerto Rican heritage evident in our food, music, language, architecture, religion, lifestyles, and arts and crafts.
View Our Tour Video!
Playa Flamenco, Culebra, Puerto Rico - TripAdvisor's Top Beaches in the World!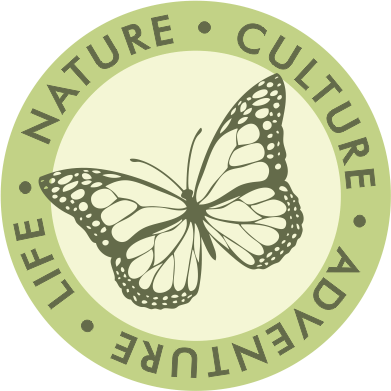 Worldwide Ecotours
Enchanted island galapagos eco tours, enchanted isles : galapagos cruises .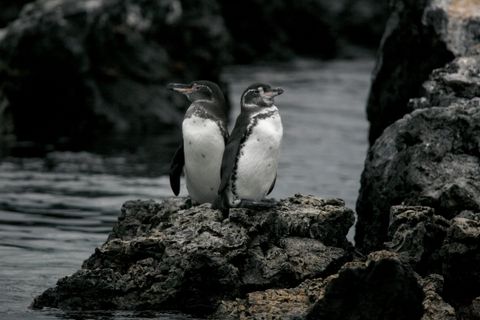 Tour Information
Enchanted isles: galapagos cruises includes:.
All transfers between the islands
Accommodation on the boat of your choice
All meals while on aboard the boat
Excursions and activities on the islands
Naturalist guide
Enchanted Isles : Galapagos Cruises Doesn't Include:
International flight
Departure tax
Domestic Flights (Roundtrip flight Quito to the Galapagos )
Galapagos National Park Fee (currently $100USD per person)
Transit Card (currently $20USD per person)
Travel Insurance
Pre- or post-tour accommodation
Meals not included in the itinerary
Alcoholic and Non-alcoholic beverages
Excursions, activities, and entrance fees not included in the itinerary
Gratuities to guide and crew
Personal Items
Galapagos Island Hopping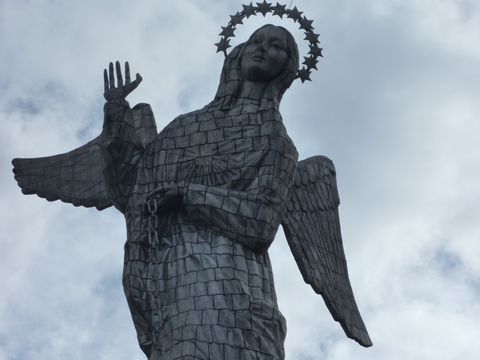 Galapagos Eco-zone Explorer Includes:
All ground transfers as noted in the itinerary
8 nights accommodation,
Meals as noted in the itinerary (B = Breakfast, L = Lunch, BL = Boxed Lunch, D = Dinner, S = Snacks)
Excursions, activities, and entrance fees as noted in the itinerary
English-speaking guide on excursions and activities
Galapagos Eco-zone Explorer Doesn't Include:
Domestic Flights (Roundtrip flight Quito to the Galapagos)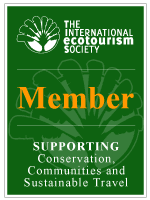 All Rights Reserved | World Wide Eco Tours| Created by M.A.P | Powered by Conscious Commerce Corporation
Admission is Always Free.
There's never a charge to enter Enchanted Island. You simply pay for the rides you want to ride on, the games you want to play, and the food you want to eat.
All rides take tickets you can purchase right at the park. For the best value, purchase an All-Day Pass or Year Pass! See our Attractions page to see how many tickets each ride requires.
Ride Ticket Prices
Single Ride $5.50 plus tax
Book of 10 Rides $50.00 plus tax
Book of 20 Rides $70.00 plus tax
All-Day Ride Pass $25.75 plus tax
All-Day Splash Zone Pass $7.00 (Open Mid-April to Beginning of October) plus tax
Year Pass (12 Months) $57.50 Plus Tax
Prices, rides, and attractions are subject to change without notice. All-Day Park pass includes Rides, Attractions and Splash Zone: Height Restrictions Apply. No Refunds or Exchanges. No outside food or drink is allowed inside the amusement park. *Effective since 2008 No Coupons will be accepted during The Harvest Festival (see special events page for more information)!
We take all major credit cards and offer special group rates. For more information, send us an e-mail or call us at 602-254-1200.
Discounts & Online Offers
Pete's Package Birthday Parties $100 OFF ON Fridays
It's 2023 and we are ready to make it a GREAT YEAR! We are grateful to every one of you, for your patience and undertanding, as we navigate so many challenges. We are glad you are considering visiting the park and we plan to help you and your family make AFFORDABLE MEMORIES!
* Specials are not valid with other discounts, coupons or offers. Specials are only valid for the days listed. Specials not valid during holidays and special events. Additional rules and regulations apply.