Item added to your cart
Visiting the big island.
Be sure to come up mauka (toward the mountain) to embark on a tour of Greenwell Farms and sample our award-winning 100% Kona Coffee. From coffee fields to coffee tastings, discover why Greenwell Farms was voted Hawaii's Best Farm Tour in 2021 & 2023 by Hawaii Magazine and has won the TripAdvisor Traveler's Choice Award 2021-2023.
Greenwell Farms
81-6581 Mamalahoa Highway Kealakekua, Hawaii 96750
Free Guided Farm Tours
Inspired by the Napa Valley Wine Tour, we offer complimentary guided tours of our coffee farm and processing facilities daily from 9:00am-3:00pm. From seed to cup, guests are given an inside look at the history, farming and processing of coffee before sampling Greenwell Farms 100% Kona Coffee. Tours walk over unpaved, uneven terrain, with mild upslope and downslope. Unescorted viewing of the farm is prohibited. Tours last 45-60 minutes and coffee is available for sampling both before and after the tour. If your group is over 15 people, please contact us to arrange a Private Group Tour.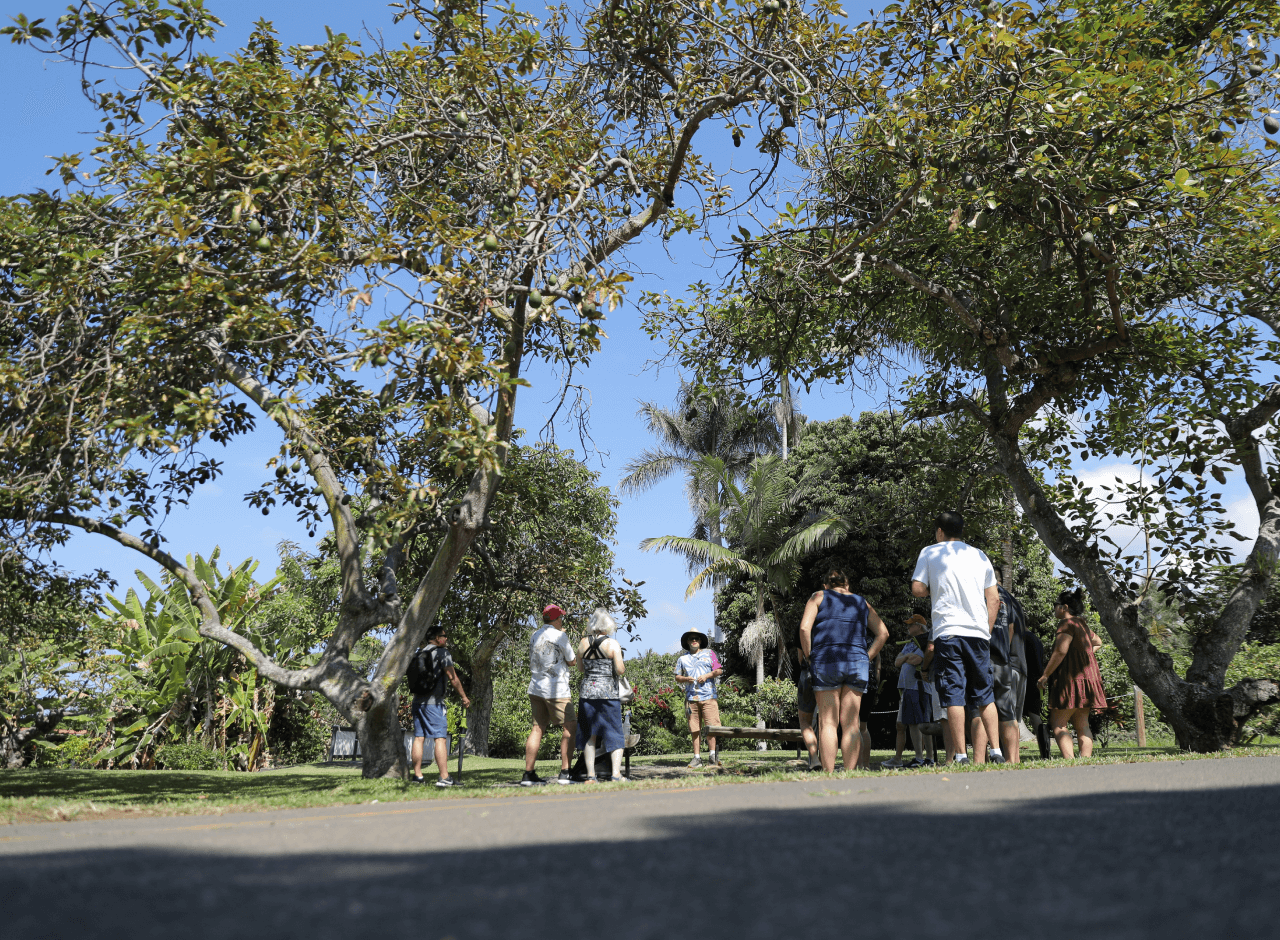 9:00am, 10:00am, 10:30am, 11:00am, 11:30am, 12:00pm, 12:30pm, 1:00pm, 1:30pm, 2:00pm, 2:30pm, 3:00pm No reservations are required for free tours. Please arrive 10-15 minutes before your desired tour time.
Meet Expert Farm Tour Guide
Our latest piece of equipment is called a laser optical sorter which uses laser technology to kick out the over-ripe or under-ripe cherries. Then, it will go through a soaking time and dry up on the decks. When this is done perfectly, it helps to assure that you get the best quality coffee that you can.
One of the really cool places on the farm is what we call old trees, or affectionately Grandmas trees. These 2 acres of coffee trees were planted between 1900 and 1903, that makes many of these trees, this year, a hundred and twenty years old.
My favorite spot on the farm is going to have to be right here down at the nursery. At any given moment we have twenty to forty thousand coffee plants getting their first roots, kind of their first steps.
A lot of people ask me, how do you make flavored coffee? It is done after roasting. We use a syrup to flavor the coffee. We mix it here and we put the ground or whole bean coffee here, turn it on, mix it up and then you have flavored coffee of your choice.
My favorite coffee here is the Private Reserve. It comes from a particular section of the farm where I am standing now. This coffee is perfectly balanced and softly flavorful. I love it!
One of my favorite places on the farm is where the coffee trees are, especially when they are in bloom. This is a coffee flower and its starts to grow early winter to spring. It has a very pleasant smell and this a time we call Kona snow.
One of my favorite places on the farm is the retail store. I get to welcome people from all over the world and share our amazing coffee with them and this beautiful background.
One of the most amazing things about the farm here is that we have fruit all year-round including oranges, papaya, apple banana, lychee and so many more things, including our favorite Kona Avocado trees.
Deluxe Tour and Tasting
If you are desirous of an intimate, exclusive farm experience, please consider our very popular Deluxe Tour & Tasting. This tour gives you a small group, seed-to-cup perspective into the world of 100% Kona Coffee with a dedicated guide. You will visit many places the free tour cannot go, including the cupping room (when available) the roasting room, the farm, wet mill, nursery and dry mill. The farm has multiple varieties of fruit trees, flowers and other commercially grown products that guests can experience on a seasonal basis. The farm tour is followed by a guided cupping experience (which is like a wine tasting for coffee) where guests are instructed on the SCA (Specialty Coffee Association) protocols for evaluating coffee. This experience will forever change the way you think about coffee and is described by many as a highlight of their stay. The Deluxe Tour & Tasting is semi private and limited to 6 guests. This tour cannot accommodate children under 12. The farm tour takes approximately 1+ hour, cupping about 30 minutes. Please arrange at least 2 hours for your complete experience. The Deluxe Tour & Tasting is offered at 9:30AM and 1:30PM Monday through Friday. $39.95 per person plus tax. (minimum 2 people) These tours sell out quickly and advance reservations are required. Please email [email protected] to secure your reservation.
The Art of Coffee: Manual Brewing Class
What's the point of buying really amazing coffee and not having the skills to get the best flavors from it? Sign up for our Art of Coffee: Manual Brewing Class and our highly trained staff will guide you through a Pour Over, French Press, AeroPress and Moka pot. You will learn the detailed variables, weight ratios and water temperatures to get the best flavors from your coffee. We will explore recipe variations and how each of these methods changes the final cup profile. Now that you are on vacation, take a breath and learn how to make your coffee really, really well. This experience will live with you for the rest of your life! You will also receive a brew manual to take home and continue your coffee journey. This class is limited to 6 participants and cannot accommodate children under 12. The class takes approximately 1 hour, and we will cover four methods of manual brewing. The Art of Coffee: Manual Brewing Class is offered at 9:30AM and 1:30PM Tuesday through Saturday. $39.95 per person plus tax. (minimum 2 people) To book a class please mail: [email protected]
Private Group Tours
Although groups of up to 14 can join our regular free tour as they like, many large families and groups want that deeper more intimate experience. The Private Group Tour is the same extended tour of the farm as the Deluxe Tour without the guided cupping. Guests will however be able to sample many different types of coffee at our tasting station. This tour can accommodate up to 48 people. Children under 5 are not counted in the totals. Tour Drivers and Conductors are also not charged. The Private Group Tour is customizable to your group's needs so please discuss scheduling and the needs of your specific group by email [email protected] Private Group Tour 1-10 Guests - $120 per group + tax 11-30 Guests - $11 per person + tax 31-48 Guest - $9 per person + tax
The Best Part of Greenwell Farms Tours?
The Retail Store! Before or after your tour, you can browse products from Greenwell Farms, including 100% Kona Coffee, souvenirs & gifts, specialty food & beverage, coffee accessories and fresh, seasonal produce from the farm. RETAIL HOURS: 8:30am-5:00pm daily COFFEE TASTING HOURS: 8:30am-3:30pm daily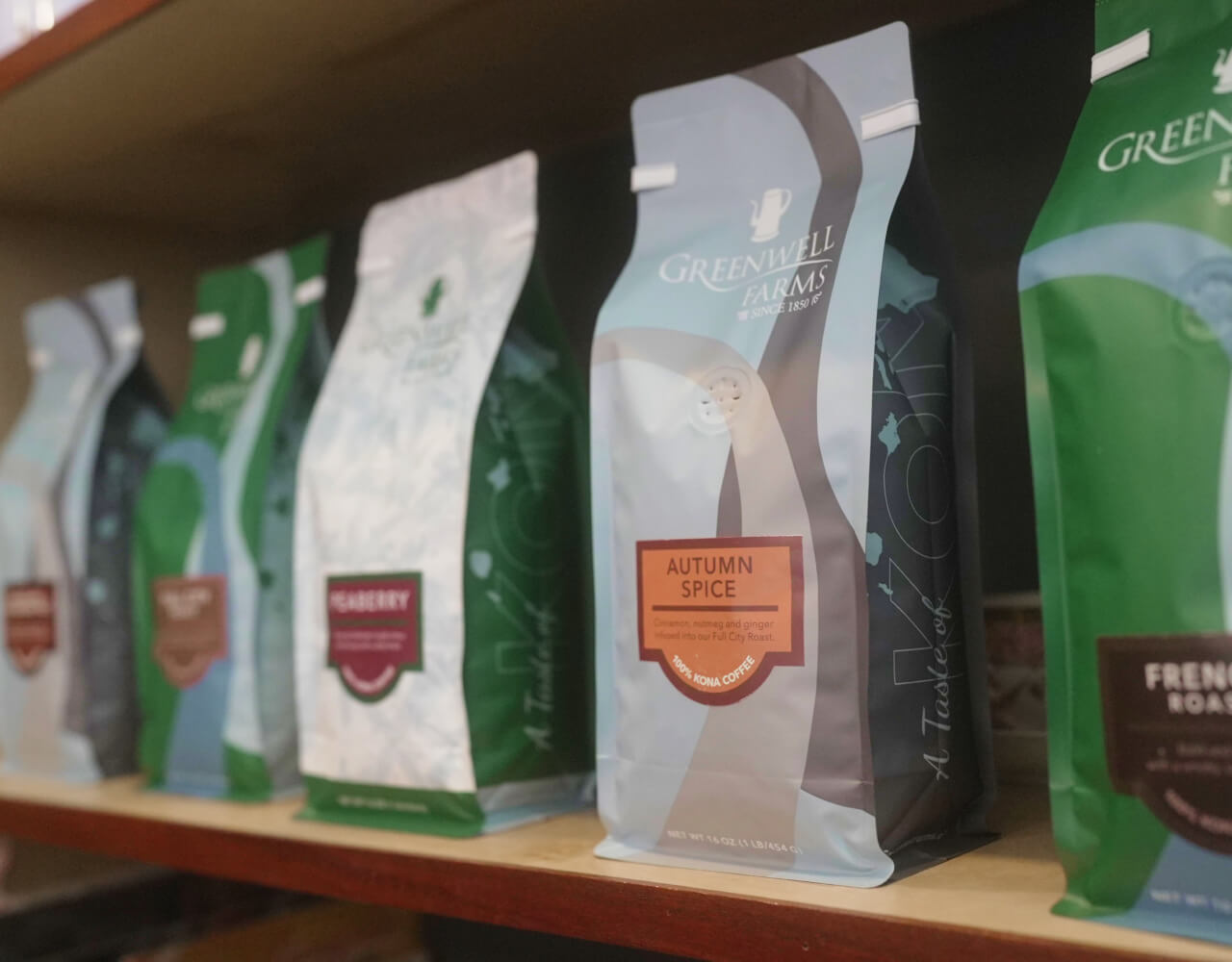 What Our Guests Are Saying
This was by far our favorite coffee tour on the island. Matt was an incredibly knowledgeable and friendly tour guide around the field. It was also free which was really cool. We learned about the history of Greenwell, and coffee cultivation in general. We were able to taste test a number of delicious blends and took a bunch home. Highly recommend visiting this farm!
If you love coffee and want to learn what makes Kona Coffee special, then this is the place to come. This coffee farm began in 1850 and they provide a wonderful, informative tour. Tastings of their coffees are available. The kona coffee belt area is a unique mixture of ocean breezes and cool mountain mist that makes this coffee one of a kind. We have tasted many different Kona coffees and Greenwell's is our favorite! Enjoy the tour of this outstanding coffee farm and don't forget to pick up a bag or two for home!
We visited the farm earlier this week & the staff was very friendly. They greet everyone & make sure that you are aware of all of the coffee samples and when the next tour will start. I would definitely recommend visiting their farm. They were very pleasant & the coffee was good. You will learn a lot during the tour.
Join Our Newsletter
Choosing a selection results in a full page refresh.
THE 10 BEST Island of Hawaii Coffee & Tea Tours
Coffee & tea tours in island of hawaii.
Sightseeing Tours
Private Tours
Ports of Call Tours
Coffee & Tea Tours
Free cancellation
Up to 1 hour
1 to 4 hours
4 hours to 1 day
Likely to Sell Out
Special Offers
The ranking of tours, activities, and experiences available on Tripadvisor is determined by several factors including the revenue generated by Tripadvisor from these bookings, the frequency of user clicks, and the volume and quality of customer reviews. Occasionally, newly listed offerings may be prioritized and appear higher in the list. The specific placement of these new listings may vary.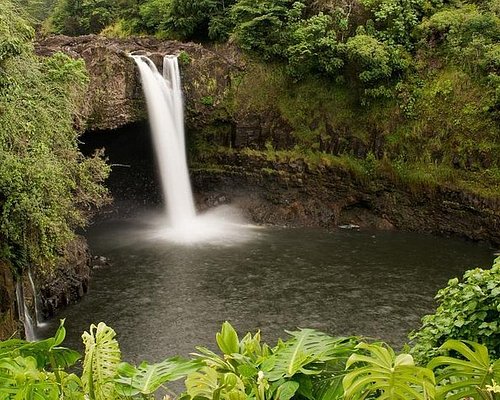 1. Big Island Circle Tour and Volcano: Daytime Coffee, Wine, Turtles, and Waterfall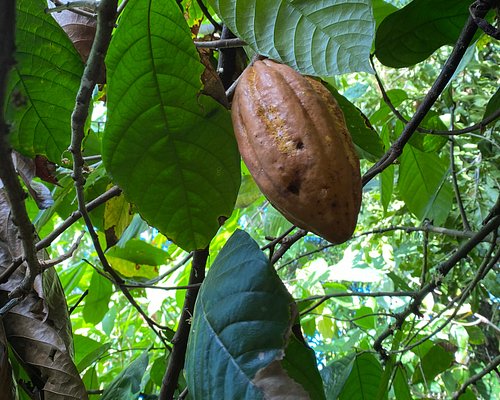 2. Coffee and Chocolate Tours Plus Gift Shop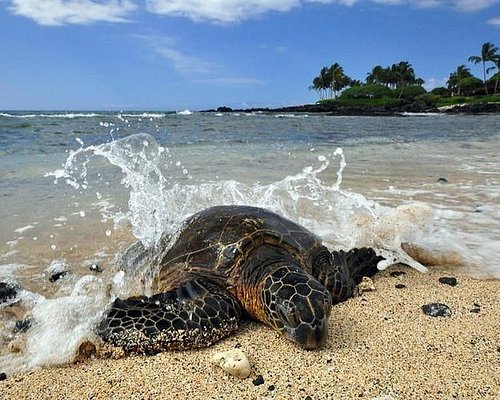 3. Kona Shore Excursion: Hawaiian Sea Turtles , Historic Kona & Coffee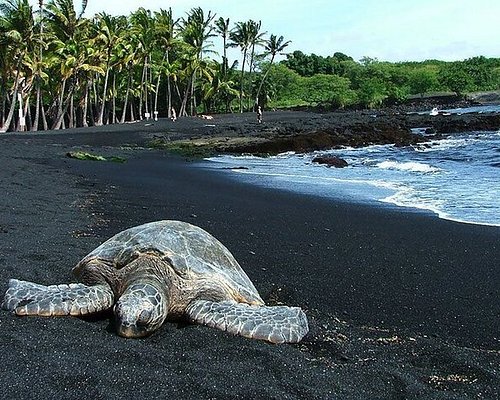 4. Private Island Tour in Hawaii with Pickup Included
5. Tree to Chocolate Tour Hawaii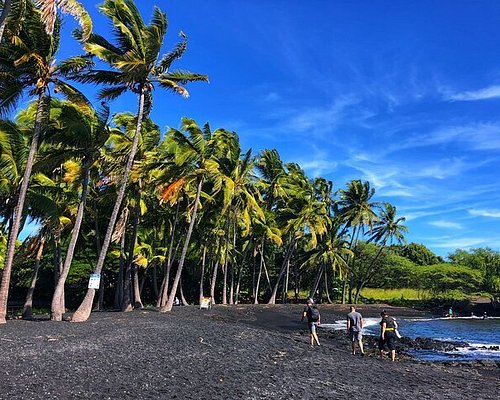 6. Small-Group Big Island Tour: Hawaii Volcanoes National Park and Kona Coffee Farm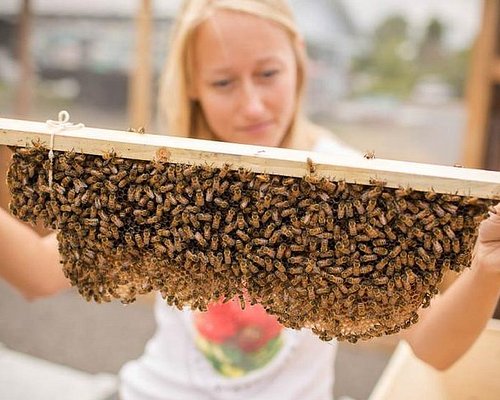 7. Kona Tour: Coffee Plantation, Kealakekua Bay, Kaloko-Honokohau Park, and Bee Farm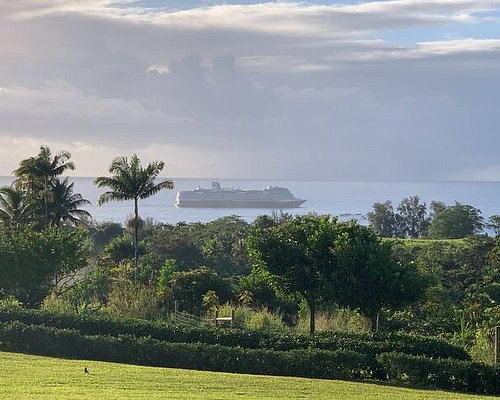 8. Tea Farm Tour in the Rainforest Overlooking the Pacific
9. Hamakua Coast Farm Small-Group Walking and Tasting Tour
10. Kona Coffee from Crop to Cup: Private Coffee Farm Tour in Hawaii
What travelers are saying.

Big Island Circle Tour and Volcano: Daytime Coffee, Wine, Turtles, and Waterfall
Coffee and Chocolate Tours Plus Gift Shop
Kona Shore Excursion: Hawaiian Sea Turtles , Historic Kona & Coffee
Tree to Chocolate Tour Hawaii
Small-Group Big Island Tour: Hawaii Volcanoes National Park and Kona Coffee Farm
Big Island Hawaii Tour Guide
Stephen Motherwell
Dream Vacations Unlimited
Big Island Tea
Island of Hawaii: Coffee & Tea Tours Information

Big Island Guide
DESTINATIONS
Kona Coffee Guide & Tasting Tours
Kona Coffee Guide & Tasting Tour Overview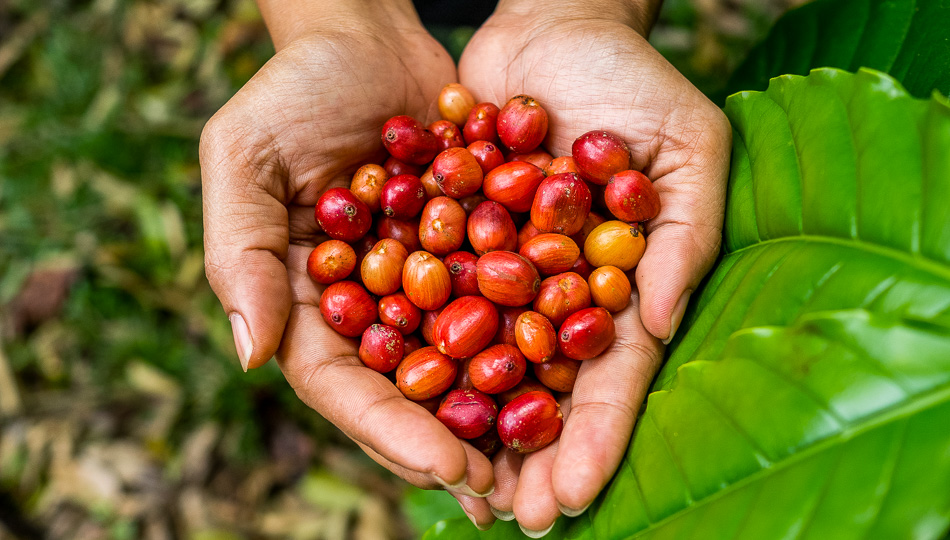 Kona Coffee Guide: Beware a Blend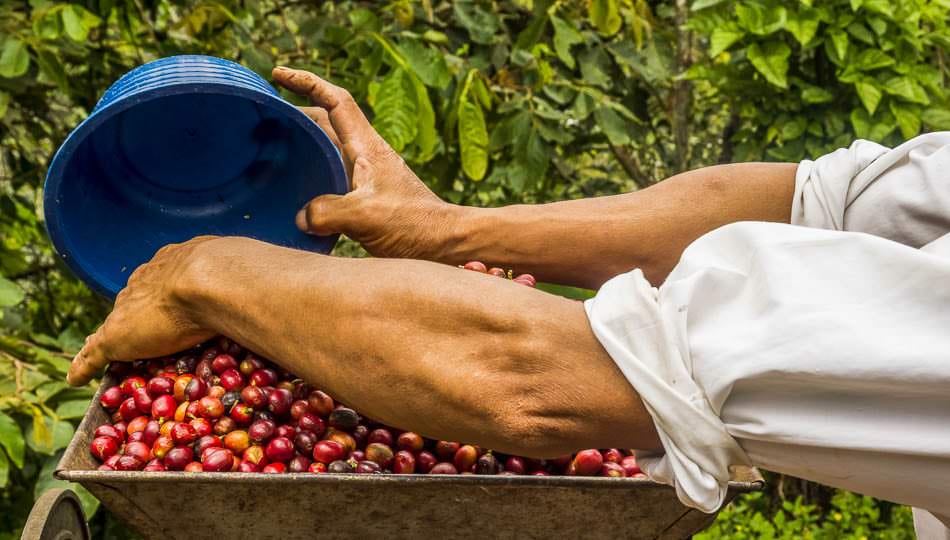 Why's it so Expensive?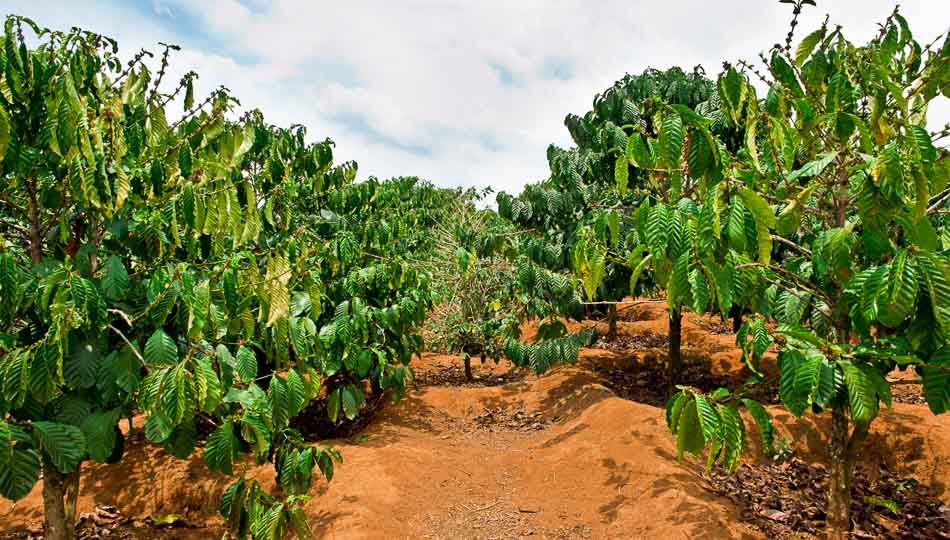 Our Favorite Coffee Tours in Kona
Kona coffee guide map.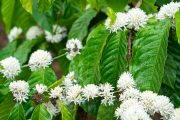 What Makes Kona Coffee so Special
Related articles.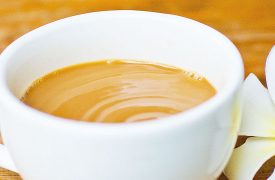 Holuakoa Coffee Shack
An excellent option for a relaxing coffee break, the Holuakoa Coffee Shack serves up delicious food and drinks in a serene garden setting.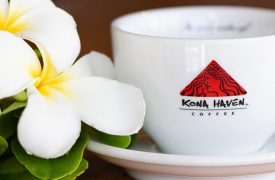 Kona Haven Café
Known throughout the Big Island for its commitment to coffee culture and preparation, a discerning coffee lover will find plenty to love here.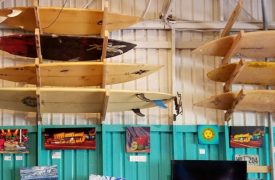 Tin Shack Bakery
Tin Shack Bakery is a fun and funky cafe with beach shack decor and high quality coffee and baked goods that make it a must-visit.
Newsletter Signup Email Address *
The Best Kona Coffee Tours
We independently evaluate all recommended products and services. If you click on links we provide, we may receive compensation. Learn more .
The Best Kona Coffee Tours of 2023
Best Overall Tour: Hula Daddy
Best Original Tour: Greenwell Farms
Best ATV Tour: Buddha's Cup
Most Unique Tour: Kona Joe Coffee Farm
Best Overall Tour : Hula Daddy
Getty Images 
A charming house with a small patio and rocking chairs is the first impression visitors receive of Hula Daddy Kona Coffee farm. The guides that operate here are particularly passionate about the land surrounding Kona, taking pride in picking only the ripest berries from the coffee trees. The care and time put into the plantation are obvious, and the guides explain the meticulous process from start to finish.
For $35, the amount of information and attention to detail is second to none. Reviews across the internet rave about the ability each guide has in teaching the visitors about the coffee. Besides, the fact that the majority of berries are hand-picked in comparison to the "big name" coffee companies which pick on-mass, regardless of ripeness is encouraging.
Best Original Tour : Greenwell Farms
Founded in 1850 by Henry Nicholas Greenwell, Greenwell Farms is one of the largest producers of coffee on the Hawaiian Islands . The family-run company maintains coffee orchards on 85 acres and controls and manages another 60 acres of coffee for other landowners.
Greenwell Farms Coffee thrills visitors via a walking tour of the coffee fields and processing facilities, as well as the ability to see a working Hawaiian farm. Like many farms across the Kona area, Greenwell offers free samples of various 100 percent Kona Coffee products. Depending upon the season, it is possible to learn about each stage of production of Kona Coffee. Greenwell Farms offers complimentary farm tours every day from 9 a.m. to 3 p.m.
Best ATV Tour : Buddha's Cup
 Getty Images 
Arrive at the Buddha's Cup Sanctuary and hop aboard an ATV to experience a great host of coffee-related sights. Pick fresh fruit throughout the sanctuary and return to the shop to sample a hoard of tasters, as well as edible treats, including cakes and fruits. For $35, the ATV tour is a must-do while in Kona.
A plantation of macadamia trees is the highlight for many who visit Buddha's Cup, and a ripe nut is always a pleasant surprise. Staff is extremely knowledgeable about the sanctuary as well as the biodiversity of the island.
Most Unique Tour : Kona Joe Coffee Farm
Kona Joe is not only a farm with breathtaking views, but it was also the world's first trellised coffee plantation, using similar techniques as winemakers in their vineyards. Kona Joe is, in addition, the only Kona Coffee Farm where you can see the entire process from planting to brewing, including their famous roasting and tasting room. 
Kona Joe has a myriad of tour choices, the Standard Guided Tour includes a full cup of 100% Kona coffee and a unique souvenir coffee mug to take home with you. Tours are offered daily from 8 a.m. to 4:30 p.m. Prices range from free to $549 for the 'Ultimate Kona Joe Tour and Roasting' which includes six pounds of coffee and a two-hour tour. 
Getty Images / carterdayne
18 Best Things to Do on the Big Island of Hawaii
Visiting Kauai's Kilohana Plantation and Luau Kalamaku
Your Trip to Hawaii Island: The Complete Guide
The 10 Best Luaus in Hawaii
14 Free Things to Do on Hawaii's Big Island
Top 14 Things to Do on the Island of Kauai
Best Hawaii All-Inclusive Hotels
A Driving Tour of Upcountry Maui
What to See and Do and Where to Shop in Kahului, Maui
12 Things to Do for Free on Kauai, Hawaii
7 Places to Visit Tea Plantations in India
The 7 Best Distillery Tours in Kentucky
Driving Along the North Shore of Oahu
12 Top Free and Cheap Things to Do on Oahu
The Best Time to Visit Kauai
8 Types of Hawaiian Coffee to Try Right Now
By clicking "Accept All Cookies", you agree to the storing of cookies on your device to enhance site navigation, analyze site usage, and assist in our marketing efforts.
Don't Miss the 7 Best Coffee Tours on the Big Island
Disclosure: This post may contain affiliate links, meaning if you decide to make a purchase through my links we may earn a commission at no additional cost to you. Read about our affiliate policies here .
Share with your friends!
Looking for a more caffeinated taste of the Big Island? We waded through its more than 630 coffee farms to bring you the seven best tours the Big Island has to offer. This world-renowned coffee can be an elusive find outside of the island chain, so be sure to follow your coffee bean bliss to one (or more!) of the plantation destinations below.
Not a coffee connoisseur? These farm tours offer plenty of aloha for coffee aficionados, coffee-prohibited kiddos, and everyone in between!
Map of the Best Big Island Coffee Farm Tours
Hala Tree Coffee
This farm offers free one-hour tours of its coffee tree plantation (certified USDA organic!) and surrounding acreage on the sunny hills of Kona.
Hala Tree Coffee takes care to tailor its tours to the day's conditions, ensuring the most memorable, comfortable, and informational experience possible. Depending on the season you may see coffee blooms or coffee cherries (green, red, or both!). The sights only improve during the tour's conclusion: a tasting under a pergola with stunning ocean views. Be sure to take-in your scenic surroundings with Hala Tree Coffee's award-winning coffees and teas during this delightful stop in Kona Coffee Country.
Fast Facts:
Tour price: Free
Tour hours: Monday to Friday, 8am to 4pm (last tour starts at 3pm)
Reservation required? Yes
Book online
If you're heading to the Big Island, check out our full Big Island Guide . What to do, where to stay, where to eat…we have you covered.
In addition to a punny name, Kona Joe's serves up one mean cup of coffee. This plantation's namesake is also a partial owner of a Californian winery, and it definitely shows!
Each of the plantation's coffee trees are trained to grow along the wires of an intricate trellis system, creating the rows and rows of this coffee bean "vineyard." But Joe's wine-making influence does not stop there. Rather than observation alone, he utilizes state-of-the-art technology to monitor the coffee cherries pH level, sugar concentration, and titratable acid content. By these metrics, the plantation's scientific team determines the optimal maturity for the bean and the perfect time for its harvest.
This plantation offers something for everyone with a large breadth of tour options from a free self-guided tour to the interactive "Ultimate Tour." Plan a visit to see if you can taste the difference in this cup of Joe!
Fast facts: Self-guided Tour: Free, offered daily, on demand, between 8am to 3pm Standard Guided Tour: $20, offered daily at 9am, 11am and 1pm No reservation required
Sunshower Farms
A venture a little further off the beaten path (and a little farther up the mountain) will be well-rewarded with this Sunshower Farms spectacular views and intimate setting. The tour's length is a bit longer (1.5 to 2 hrs) and its content more technical, so the kids will most likely prefer to stay beachside for this excursion. However, if you are looking for an informational experience that leans far more towards the 'intimate' than the 'touristy', this family-owned farm is for you.
Each tour begins with a short walk through the orchard (and an introduction to its resident sheep), and concludes with a "coffee cupping experience," hosted by Kate, Sunshower Farms owner and coffee roaster. The strict brewing protocols required for a "cupping" to enhance the coffee's taste and aroma set it apart from a standard tasting, and will make you feel like a certified Q grader (professional coffee taster)!
Fast facts: Tour price: $30 How to book: Book directly through their website .
Coffee tasting is kid-friendly, but if you're looking for more things to do with kids, check out 12 epic things to do in Kona with kids .
Monarch Coffee
When Monarch Coffee calls themselves an 'Ohana' (family) operation, they mean it. This multi-generational family of coffee growers began on a modest two-acre plot on Maui before growing into their Kona property, tucked into the hills above Holualoa. 
Monarch imported the seeds of their "Gesha" (not "Geisha!") coffee trees themselves in 2010, and boy are we thankful they did. Though only on their fourth Gesha harvest, their coffee has already won Grand Champion First Place at the State of Hawaii Cupping Competition, among several other accolades.
If you and your keiki (kids) find yourselves at the farm on a Wednesday at 2pm, The Keiki Farm Walk is a must. During a short walk through the farm, your keiki can learn about a happy, healthy ecosystem and the important role of pollinators before tasting fresh fruit, and participating in a craft project. Whether it's an egg crate caterpillar or planted milkweed, each project certainly makes for a unique souvenir to take home!
Walking Estate Tour: $25; 10am to 3pm every hour, Tuesday-Thursday; 1 hour long; 17 and under are free
Estate Tasting Tour: $75; 10am and 12pm; 2 hours long (limit 4 guests, 18 years or older)
Keiki Farm Walk: $10; Weds at 2pm; 45 minutes
For reservations, book here
Coffee tasting is amazing, but don't miss our 21 best things to do and see on the Big Island .
Kona Coffee Living History Farm
The Kona Coffee Living History Farm certainly lives up to its name. On this family-friendly farm, early Kona coffee history springs to life with costumed interpreters, a preserved 1920's farmhouse, and demonstrations of traditional agricultural crafts, activities, and more!
The farm, homesteaded by the Uchida family in the early 20th century, recreates the daily domestic life of the Japanese-immigrant family. Upon entering the original farmhouse (and removing your shoes) you may find a homemaker starting a fire on a traditional open-hearth stove, or making musubi for the farmer's lunch. Outside, visitors can learn to farm coffee just as the Uchida family did. From picking the fruit, processing in the kuriba (mill), and drying on the hoshidana (drying platform), guests learn the techniques and stories of Kona's earliest coffee pioneers from the farm's living history interpreters.
Afterwards, you can explore the gardens, visit the chickens, and meet Shizu and Charlie Boy, the farm's resident donkeys and verified 'Kona Nightingales.' And if you find yourself missing Shizu and Charlie Boy after your visit, you can tune into the Kona Historical Society's "Story Time" here to see a member of the society's team read stories to the beloved Kona Nightingales!
Fast facts:
$20 per Adult, $15 if Hawaii Resident
$10 per Student (ages 7 to 17), $5 if Hawaii Resident
Entry is free for children under 7
Please note: the farm is closed in June for a local youth summer camp
All proceeds go directly to the Society's educational programs and preservation projects.
Mountain Thunder Coffee Plantation
If a standard tour and tasting is not your cup of Kona tea, a family trip up the (volcanic) mountainside to Mountain Thunder Coffee Plantation is in order.
Mountain Thunder stands apart from the standard plantation tour, and not just because of the elevation. Located in a Cloud Forest (the only one in the US!), with Lava Tubes to boot, it is easy to forget that they are also the closest coffee farm to the Waikoloa resort area. You can even make a day out of it by visiting the neighboring Kona Cloud Forest Sanctuary!
The standard walking tour is free, if only 20 minutes. However, they are offered every half hour from 9:30am until 3:30pm, everyday, and groups under 10 do not need a reservation. Additionally, the walking tours are wheelchair friendly and available rain or shine.
For an additional $10 per family, you can explore Mountain Thunder's Nature Trail with the Self-Guided Lava Tube & Nature Walk. The fee includes a guidebook that highlights points of interest along the trail along with stories of Hawaiian culture, history, and geology. The hike takes around 20 minutes, but you are welcome to stay as long as you like if you are hoping to catch a peek at some local wildlife indigenous to this unique ecosystem. Chameleons, butterflies, and cockatoos are the most likely sightings. However, the endangered Hawaiian Hawk is also about, so keep a sharp eye.
If you are looking for a lengthier tour with a bit more umph , a 1.5 hr ATV tour is available for up to five people at a rate of $125.
Remember to pack your lunch for this outing, there are no snacks or lunches for sale. Picnic space can be found in the gift shop area or down the Nature Trail at the observation deck, though it is limited.
Pack a lunch! No food or snacks are available.
Walking Tour (20 min, free; no reservations required)
Self-Guided Lava Tube & Nature Walk (20 min, $10 per family; no reservations required)
ATV Tour (1.5 hrs, up to 5 people, $125; reservations recommended)
Roast Master Experience (2 hrs, up to 6 people, $325; reservations required)
Visit Mountain Thunder's website to learn more or book a reservation.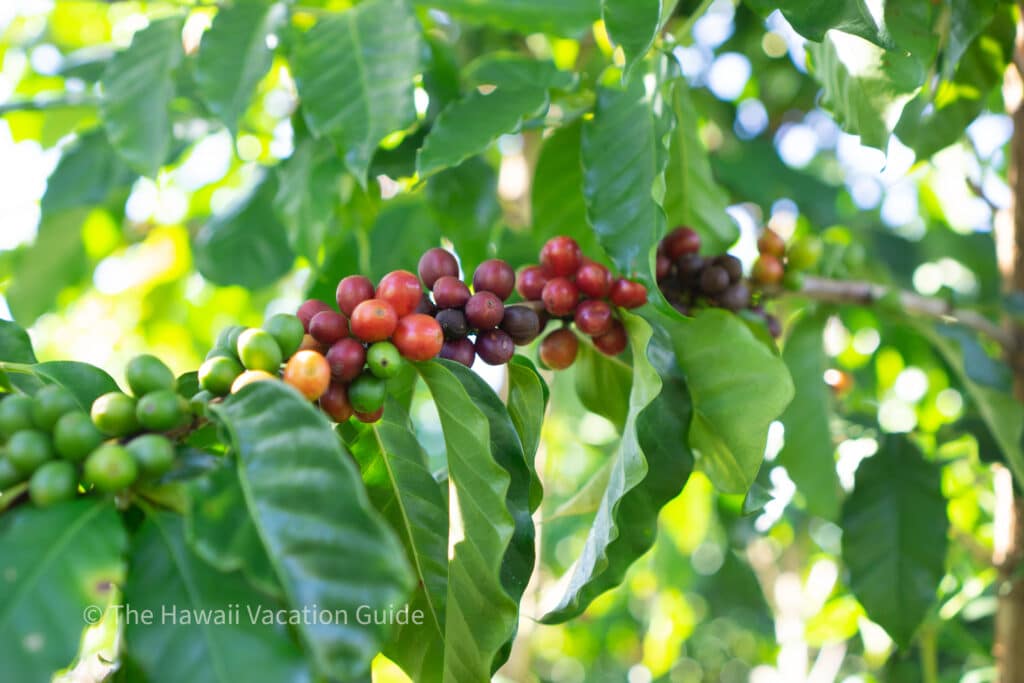 Heavenly Hawaiian Farms
Though Heavenly Hawaiian Farms coffee and snacks are delicious enough to border on the ethereal, the true standout is the exceptionally knowledgeable and welcoming tour guides who make every visitor feel like Ohana. And if you are also looking for a pool, tables with an incredible view, homemade honey, and a farm side coffee bar, they have that too…
The Konalani Coffee Bar offers pour overs, cold brew, Italian sodas(!), and of course, 100% Kona Coffee. Heavenly Hawaiian beans can lean to the more expensive side of Kona coffee, but the farm's flexible hours (the one-hour coffee tour is available Monday through Saturday from 9:15am to 4pm), incredible tour guides, and delicious offerings make it a fantastic stop on your trip through Kona country.
If you are looking to curate a milestone ( eh hem … proposal) or don't mind breaking the bank on a memorable morning (pricing starts at $750), Heavenly Hawaii recently teamed up with Malama Luxury Picnics to create a 'Luxury Coffee Picnic.' Each customized picnic includes a luxury set up, charcuterie breakfast, Heavenly Hawaiian cold and fresh brewed coffee, take home gifts, and more.
Paniolo Roasting (45 minutes, Ages 13+, $40)
Coffee Tour (1 hr, All ages, $12)
Paint & Sip (1.5 hr, Ages 10+, $70)
Brew Your Best Cup Workshop (1.5 hrs, Ages 13+, $55)
All available times and dates for your tour can be found on Heavenly Hawaiian's website under 'Farm Tours.'
Interested in other farm tours? We have you covered with the best Big Island Farm Tours you won't want to miss. The first one on the list was surprisingly my favorite.
Other Big Island coffee questions?
Why not just say kona coffee.
Kona is just one of the Big Island's four coffee regions (Kona, Hamakua, Puna, Ka'u). Each boasts a unique microclimate with its own specific conditions for the cultivation of the Big Island's many distinct varieties of coffee bean.
What makes Hawaii coffee tastings so special?
Hawaii is one of two US states that grow coffee , and many other international growing locations only produce for export. This makes Hawaii one of the only places in the world where you can experience your coffee from cultivation to cup, all in one idyllic setting.
What is 'Kona Snow?'
As you may have guessed, it is not snow, snow. During the months of February and March, small white flowers bloom on the coffee trees, in preparation for the creation of their coffee cherries. These small blossoms blanket the Kona hillsides with a fragrant and beautiful "snow."
What is a 'Cloud Forest?'
A cloud forest is a rare ecosystem unique to montane (mountain) rainforests of high elevation. A cloud forest receives its water not only from rainfall, but from a heavy condensation, or "mist" that can be so thick you feel like you are in a cloud, literally. The tropical cloud forest in Kona Country is the only one located within the United States, so be sure to see it for yourself if you have the opportunity!
Why are there so many sheep?
Seeing more than your fair share of sheep on your coffee excursion? Sheep love to eat the weeds found on plantations, but not the coffee plant, making them a staple of Big Island Coffee farms.
Why do they call donkeys "Kona Nightingales?"
The Kona nightingale is a particularly vocal breed of donkey found in the Kailua-Kona region of the Big Island. Originally brought to the area to work the land, they quickly became beloved pets. However, families could often only afford one donkey. When the family would retire for the evening, the singular donkey would grow lonely and begin to bray (a distinctive loud cry). The sound would carry to other donkeys on neighboring farms, who would answer in turn. Through this night time "singing" the donkeys earned the nickname "Kona nightingale," after the nocturnal songbird.
When is the Kona coffee season?
The Kona coffee tours run year-round. Harvest generally takes place from August to December. This is when you can see the pulper (the machine that extracts the coffee bean from the pulp) in action. Kona snow is another memorable season, particularly visually, which takes place during the months of February and March.
Too excited (or caffeinated) to sleep? Make it a night to remember by snorkeling alongside Manta Rays. We have a full guide about snorkeling with Manta Rays that covers everything you need to know.
The Ideal Big Island Itinerary
If you're heading to the Big Island, let us help you plan your best vacation. Our done for you itineraries take you on the best excursions around the island on a planned our route, so you can make the most of your visit.
I wanted to let you know that we just returned from 17 days is Hawaii and your information was our go to. We read your newsletters, watched your videos and ordered itineraries for the two islands we spent the most time on. This helped us plan our days and ensured we saw great sights we otherwise would never have known to stop. We referred to the guides often so saving it in files on my phone was perfect. You saved us tons of time energy and money while ensuring we had an awesome trip. Worth every dime and minute we spent on your info. Tracy B.
Big Island Wayfinder Itinerary
Get the big island itinerary.
The step-by-step itinerary takes you to all the best beaches, snorkeling spots, restaurants, and sights. You'll get six carefully planned excursion days to help you see the can't miss stops no matter how limited your time is.
Get all the details on our itinerary and download it for a memorable and easily planned trip to Hawai'i (Big Island).
I'm the co-founder, with my husband Jordan, of The Hawaii Vacation Guide. We have lived on Maui and Oahu and continue to travel, experience, and learn about the Hawaiian Islands. We travel with our kids, Henry and Edith. I am a planner! I love to plan trips from the mainland and island-hopping adventures, excursion days, and everything in-between. I spend a lot of my time in Hawai'i on a SUP and my favorite time of year in Hawai'i is whale season!
Similar Posts
Hawaii in April: Everything to Know For Your Trip
The 5 Best Turtle Canyon Snorkeling Tours from Waikiki
Feast at Lele vs. Old Lahaina Luau: Which Maui Luau is Better?
The 16 BEST Maui Farm Tours on You Don't Want to Miss
The 6 Best Luxury Hotels on the Big Island
Hawaii in December: The Best and Cheapest Hawaiian Island for Christmas
This is the most comprehensive Hawaii vacation planning resource on the internet!
TOP RESOURCES
Join Our Newsletter
Hawaii Itineraries
Tours & Activities
Top Travel Gear
Discount Car Rentals
ISLAND GUIDES
Planning A Trip To Hawaii
Oahu Island Guide
Maui Island Guide
Hawai'i (Big Island) Guide
Kauai Island Guide
Your use of the information provided in our Content, Itineraries, Site, and Services is for your informational purposes only and is subject to our Privacy Policy and Terms of Service. Your use of the information described in, your participation in activities presented in, and/or your engagement of any Travel Service Providers presented in our Content, Itineraries, Site, and/or Services may carry the risk of illness, bodily injury, disability, death, or property damage. You voluntarily and freely assume all risks and dangers that may occur pursuant to your access, use, purchase, or participation in any information, activity, good, or service described in our Content, Itineraries, Site, and Services or provided by any Travel Service Providers.
Don't start planning without our cheat sheets
You'll get:
4 can't-miss activities on each island,
a map with the main sights in town,
and famous local grindz (eats)!
Review Cart
No products in the cart.
Account Login
Plantation Directions
Self-Guided Lava Tube & Nature Walk
Quality Control
Customer Testimonials
Kona Coffee Roasts from Mountain Thunder
Award Winning
Shipping / Returns
Vacation Rental
100% Kona Coffee
1 lb Kona Coffee
1/2 lb Kona Coffee
2 lb and 5lb 100% Kona Coffee
Hawaiian Teas
There are no products in your shopping cart.
Volume 1 - Harvest
Volume 2 - Wet Mill
Kona Coffee FAQ
Kona Coffee Roasts FAQ
Our Farm FAQ
Our Coffees FAQ
Choosing Your Coffee FAQ
Preparing Kona Coffee FAQ
Tea Brewing FAQ
Kona Coffee Recipes
Login only for customers who have made a purchase after May 2017.
New and previous (before May 2017) customers, registration is unnecessary. Your account is created with your first purchase.
You are here
Free tours are available every half hour from 9:30 AM until 3:30 PM seven days a week.  Family groups do not need any advance reservations.  Tours generally take about 20 minutes. Our tours are easy walking tours, rain, or shine, and are wheelchair friendly.
Learn about how coffee is grown, why 100% Kona coffee is so good.
See coffee trees, see how fruit is milled and dried to produce green coffee.
Learn about roasting and sample various roasts of our 100% Kona Coffees.
Detailed Directions to the Mountain Thunder Coffee Plantation
All orders fulfilled by Mountain Thunder Coffee Plantation
We accept payment by way of Visa, MasterCard, American Express, Discover and JCB

Our Top 5 Coffee Farms to Visit in Kailua-Kona, Hawaiʻi
We're proud of our coffee bean-growing heritage here in Hawaii, and the locals in Kailua-Kona all have their favorite go-to sports for their regular caffeine fix. For some, it's the aroma or the smooth finish that makes the flavor unique. For others, it's the region-specific location – a little like Champagne in France. Either way, there's something extra special about drinking coffee on the very farm where the beans were grown, harvested, and roasted.
If you're looking for the best places to enjoy your Hawaiian caffeine buzz, here are our top 5 coffee farms to visit in Kailua-Kona.
Mountain Thunder Coffee
Sitting high above the competition in both altitude and quality, Mountain Thunder Coffee is our No. 1! This plantation sits a dizzying 3,200 feet or 975 meters above sea level in the moist, sub-tropical cloud forest of Hualalai – the ideal place to grow the perfect coffee bean. At the entrance you'll be greeted by ducks, chickens, dogs, or maybe the resident cat if she isn't napping… There's a farm tour that covers it all, an incredible retail store, and even a donkey on site. They have also perfected teas as well if coffee isn't your thing. This is an ideal stop for coffee-loving families to spend the morning and experience a place unlike any other.
Bay View Farm Coffee
Bay View Farm's coffee beans are grown on the slopes of Hualalai and Mauna Loa, in the north and south Kona Districts of the Big Island. Here, the combination of sunny mornings, cloudy afternoons, and mineral rich volcanic soils produces one of the best coffees on the island. Bay View Farm also offers some of the finest views along the Kona coastline anywhere in the coffee-growing region.
Kona Joe Coffee
Here's something new: trellis-grown coffee! The central-Californian farmers at Kona Joe Coffee may have figured out the perfect new way to grow and harvest the humble coffee bean. By exposing the cherries to more sunlight, they believe that the beans will be more flavorful – and result in a better coffee. It's tough to argue with that; this coffee is so good! Located in South Kona, this is a great place to visit for one of Kailua-Kona's finest brews.
Hula Daddy
Hula Daddy is simply one of the best coffee farms to visit along the coffee belt road in Holualoa, and many of the high-end hotels here recommend a visit. From the moment you enter, you're greeted by warm, knowledgeable, and friendly staff. The views and décor make a visit here special, and the coffee is superb.
Greenwell Farms
For its rich history, insightful tours, and impeccable service , Greenwell Farms is the gold standard in Hawaii . Greenwell is the most-trusted name in the Kailua-Kona coffee farm business, and everyone in the region knows them. Their farm tours are amazing as they explain the history of coffee, show you how the cherry grows, and take you through the roasting process. There are plenty of samples for you to try, and their service is second-to-none. Greenwell is our go-to coffee farm in South Kona.
For more insights and advice on making the most of your time in Hawaii, the dedicated team at Kailani Tours is here to help. You can read about our services and contact us for more information.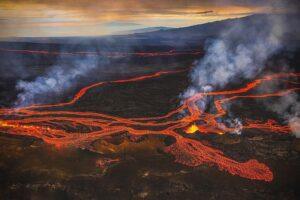 ʻO Pele ke akua wahine o ka lua. – "Pele is the goddess of the crater." And those of us in Hawaiʻi know that she
Today we are grateful and feel fortunate to live and work in such an incredible place. Much gratitude goes to our guides for sharing their
Mauna Loa Eruption
For the first time in nearly 40 years, we are seeing a dual eruption of both Kīlauea and Mauna Loa volcanoes, and we are humbled
Ohelo Plant
While visiting Hawaiʻi Volcanoes National Park during summer and fall, you may notice these bright red to yellow berries growing from the ʻōhelo plant. The
Big Island Highlights Day Tour
Big Island Volcanoes and Dinner Tour
Volcano Express Tour
Privacy Policy
KAILANI TOURS HAWAII | 808.938.4057 | [email protected] | 74-555 Honokohau St, Ste. B8, Kailua-Kona, HI 96740
buy glucotrust cialis 20 mg https://www.novagra.shop