Car seat with ISOFIX Journey
Product Gallery
Car seat is suitable for newborn babies and children weighing up to 36 kg.;
ISOFIX attachments to vehicle;
Car seat can be used "REARWARD FACING" for children weighing up to 18 kg.;
Car seat can rotate at 360 degrees on its plastic base;
ECE R44/04 approved and certified - groups 0+, I, II and III (0-36 kg.).
You could see the full list of main features and functions below in section "Details".
Instructions for use
STKJR02301EB - ebony  STKJR02302GT - graphite  STKJR02303GL - glacier  STKJR02304SA - sand STKJR02305AL - aloe STKJR02306RW - rose water 
Dimensions and weight
Dimensions of car seat:
L 45 cm/ W 49 cm/ H 82 cm
ISOFIX attachments to vehicle for groups 0+ and I (0-18 kg.);
Top tether for groups 0+ and I (0-18 kg.);
Possibility for fixing of car seat to vehicle with vehicle belts for groups 0+, I, II and III (0-36 kg.);
It ensures excellent protection and comfort during travelling;
Excellent side impact protection - special SPS system;
5-point safety harness with soft shoulder pads;
Safety harness is length adjustable;
Additional soft pads to support head and body of the child;
5 positions backrest recline;
3D pad for reducing stress on baby's waist;
Headrest height adjustment;
Upholstery is removable and washable;
This website uses cookies to ensure you get the best experience on our website. More details
Mašine i alati
Kućni aparati
Kuhinjski aparati
Bela tehnika
Kuća i bašta
Odeća i Obuća
Sve za decu
Zdravlje i Lepota
Kućni ljubimci
Lična higijena
Kućna hemija
Audio-video
Bela Tehnika
Kućni & Kuhinjski aparati
Lepota i zdravlje
Mašine & Alati
Auto oprema
Chipolino auto sedište journey isofix 0-36kg sand cene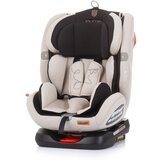 Uporedi cene (2)
Opis i karakteristike
Promena cene
Komentari (0)
OPIS I KARAKTERISTIKE
Karakteristike Auto sedište za decu Chipolino Journey namenjeno je bebama od rođenja i deci težine do 36kg Isofix konektori za vozilo i top tether pojas, za decu uzrasta 018kg Sedište se može postaviti u smeru suprotnom od smera kretanja za decu do 18kg Mogućnost postavljanja sedišta u vozilo pomoću sigurnosnih pojaseva Sedište se rotira na svojoj bazi za 360 stepeni Obezbeđuje odličnu zaštitu i udobnost tokom putovanja Odlična zaštita od udara Sigurnosni pojas u 5 tačaka, podesive dužine sa naramenicama Dodatni meki ulošci za podršku glave i tela deteta 5 položaja naslona za leđa 3D jastučić koji umanjuje pritisak na bebin struk Naslon za glavu podesive visine Navlaka se skida radi pranja Sertifikovano i odobreno po ECE R44/04 za grupe 0+/1/2/3 (036kg) Zemlja porekla: Kina
Grafikon prikazuje kretanje najniže cene proizvoda u izabranom vremenskom periodu.
Trenutno najbolja ponuda:
20.190,00 din u Kupi na klik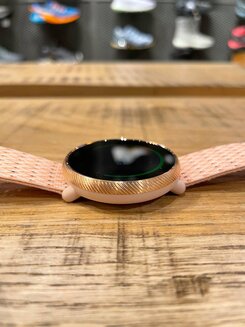 Polar Ignite 2 u ovoj kombinaciji kućišta i narukvice deluje kao ženski sat, ali sa drugim bojama kao skroz muški. Što je veliki plus za dizajnere. Dizajnom može da prođe kao elegantan sat, ali poseduje GPS, druge seznore i servise za praćenje, kako bi bio odličan za sve one koji vole da treniraju ili su aktivni u prirodi.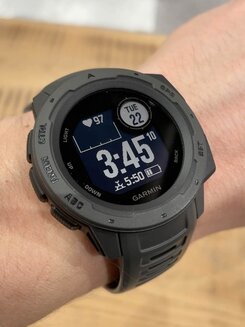 Garmin Instinct je idealan sat za sve ljubitelje tradicionalnih Casio otpornih satova na spoljne uticaje, ali koji donosi sve potrebne smartwatch opcije. Zbog klasičnog monohrom ekrana, baterija ovog sata može da traje između 14 i 40 dana, što je velika prednost u poređenju sa većinom drugih pametnih satova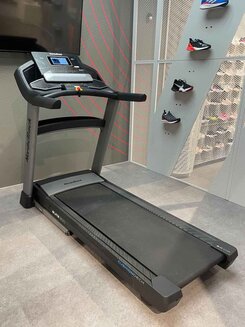 NordicTrack Elite 900 je vrhunska traka za trčanje. Prilagođena je kako početnicima zbog lakog korišćenja i Cushion Deck tehnologije, tako i profesionalcima koji žele ili moraju da treniraju kod kuće, obzirom da njega masivna ostavlja utisak da traka može da izdrži godine ozbiljnog treniranja.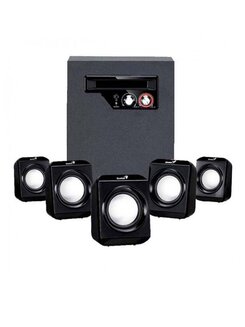 Genius SW 1020 V2 su najjeftiniji 5.1 zvučnici na tržištu. Kao takvi idealni su za povezivanje na PC ukoliko igrate dosta igara i gledate filmove. Za svoje male dimenzije, respektabilno mogu da budu glasni. Slušanje muzike nije njihova prva namena, ali mogu dobro da zvuče, pogotovo ukoliko volite jači bas. Toliko su povoljni da se isplati čak i kupovina mini 5.1 dekodera sa optičkim ulazom, kako bi onda oni mogli da se koriste i na igračkim konzolama.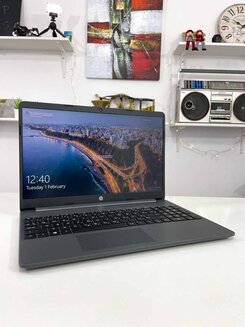 HP 15s laptop pune oznake fq2011nm predstavlja sigurno rešenje za web ili office upotrebu. Ovaj laptop se generalno ne ističe ni po jednoj osobini, ali sve bitne operacije radi veoma dobro. Najkvalitetnija komponenta je IPS ekran dijagonale 15 inča i rezolucije 1920 x 1080 tačaka.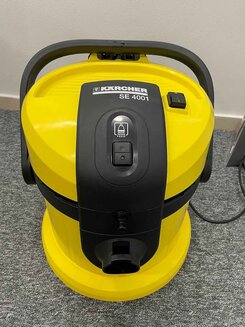 Karcher SE 4001 Plus je usisivač koji može da se koristi za mokro usisavanje, mokro čišćenje tvrih podloga ili suvo usisavanje. Pored mogućnosti da usisava mokru ili suvu materiju, ima opciju prskanja vode i deterdženta, zahvaljujući posebnom crevu dovedenom do vrha papučice, dok se aktiviranje ovog prskanja odvija pomoću "pištolja" koji vam je pri ruci dok držite ručku.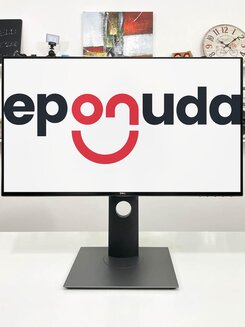 USB-C konektor nije uvek isti, ali kada podržava sve elemente, a to su punjenje, slanje slike i podataka, onda je jedan od najboljih izuma koji se desio desktop i laptop računarima u poslednjim godinama. Ovo znači da ukoliko vaš laptop podržava sve USB-C servise, dovoljan je jedan kabl da bi od laptopa napravili desktop. Dell U2520D je upravo takav monitor.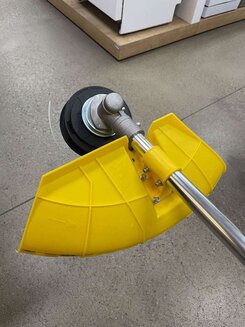 Proleće je stiglo, a to znači i dosta posla za sve one koji imaju dvorišta. Realna dvorišta, koja ne izgledaju kao sa neke reklame, zapravo imaju mnogo više drugog rastinja, nego travnjaka. Tako da se trimer u neku ruku koristi znatno više nego klasična kosačica.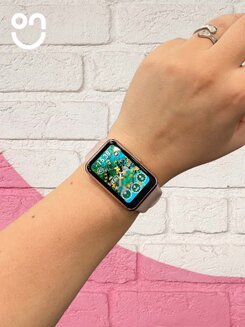 Huawei FIT watch je pametni gezet modernog dizajna i optimalne cene za sve sportiste i one koji se tako osećaju. Prati svoje dnevne aktivnosti i dostigni svoj potencijal!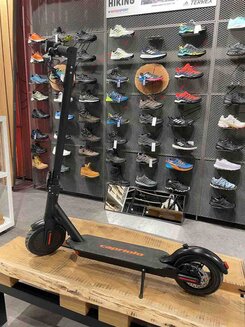 Cene goriva i gužve su sve veće, a mesta za parkiranje sve manje. Dolaze lepi dani i Capriolo E-4 električni trotinet će biti veoma pametan izbor za sve one koji planiraju ne samo da uštede novca, nego pre svega da sačuvaju svoje živce.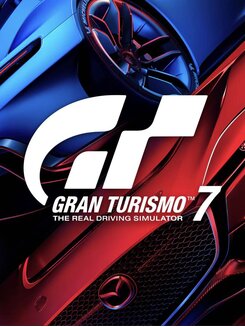 8 godina čekanja, ne računajući Gran Turismo Sport se isplatilo. Polyphony Digital po prvi put nudi svoju igru za dve konzole istovremeno. Gran Turismo 7 je igra koja uspeva da okupi sve od ljubitelja lagane vožnje do profesionalnih simulacija.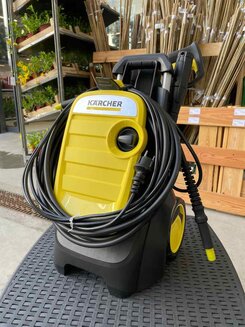 Karcher K 5 Compact kompresorski čistač je namenjen pre svega za kućnu upotrebu. Ali neka vas to ne zavara, njegova snaga i kapacitet su veoma veliki, pa će moći odgovori na sve kućne izazove, odnosno pranje automobila, staza, prilaza, terasa, mašina. Odličan je i za radionice kojima primarna namene nisu pranja, ali koji zbog posla s vremena na vreme moraju da očiste pojedine stvari.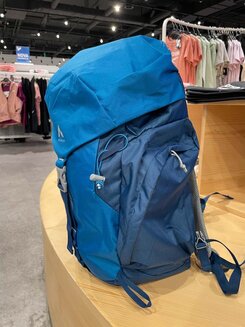 McKinley Minah CT 30 ranac ima zapreminu od 30 litara i kao takav je dovoljan za jednodnevno planinarenje. Iako nije napravljen kao ranac za svakodnevnu upotrebu, on je dovoljno lep i ne previše veliki, kako ne bi bilo čudno čak i ako biste ga nosili svaki dan po gradu.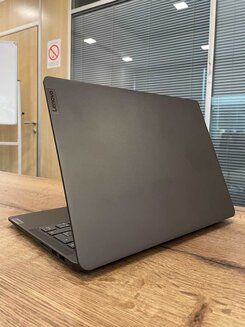 Lenovo IpadPad 5 Pro pre svega se ističe fenomenalnim biznis i ofis performansama. Međutim, u rezervi čeka MX450 grafička jedinica koja ne pretvara ovaj laptop u gejming mašinu, ali čini da na njemu može da pokrene veliki broj, čak i novijih naslova. Sve ovo čini da Lenovo IpadPad 5 Pro fenomenalan univerzalni laptop.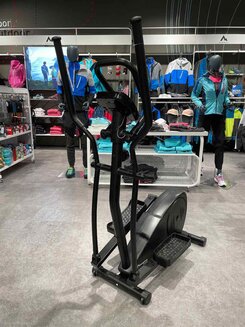 Za razliku od sobne bicikle, eliptični trenažer angažuje dosta mišića i gornjeg dela tela. Noge i dalje rade slično kao na bicikli, dok se dodatno koriste ruke, ramena, grudi i leđa.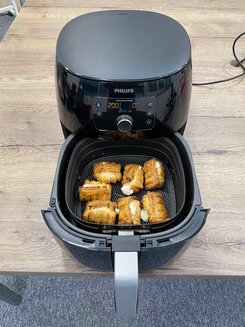 Philips Premium Airfryer XXL je uređaj kome će svi naći namenu. Od tinejdžera, preko kuvara početnika, do onih iskusnih. Iako je u osnovi njegova ideja "prženje" bez ulja, ovaj uređaj može da uradi sve oni što može i rerna, ali je istina da će vam značajno umanjiti koriščenje tiganja i ulja ili masti. Veoma se jednostavno koristi, uz lako kontrolisanje i nadgledanje šta se sa hranom dešava dok se priprema.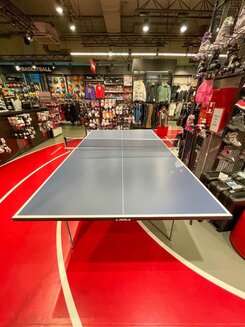 Joola 300-S je sto za stoni tenis više amaterske klase. Namenjen je onima koji žele da imaju veoma kvalitetan sto za kućne potrebe, ali mogu ga koristiti i manji klubovi, fiskulturne sale i slične organizacije.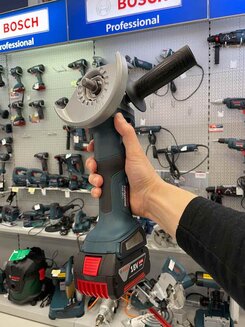 Bosch GWS 180-Li je akumulatorska brusilica koju pokreće 18V baterija. Brusilica koristi brushless, odnosno motor bez četkica, čime se ostvaruje najbolja efikasnost, malo zagrevanje i buka, kao smanjena potrošnja baterije. Brushless motor omogućuje da ova brusilica na akumulator radi i bolje nego one sa kablom.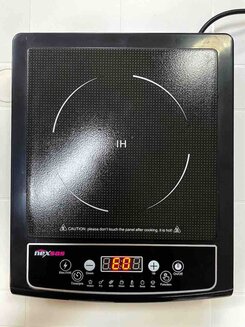 Indukciona ringla ne koristi grejače kako, već magnete kako bi zagrejala samo posudu u kojoj se priprema hrana. Time se postiže veća brzina kuvanja, ali i manja potrošnja.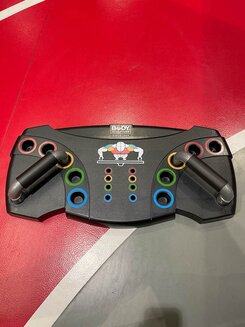 Body Sculpture Core Pushup je sprava za sklekove koja će vam pomoći da ispravno radite skelekove i aktivirate više mišića, zahvaljujući ručicama koje se postavljaju u pet položaja. Takođe je sa donje strane moguće postaviti polukružni deo, kada rad sklekova podižete na još viši nivo, obzirom da se zahteva balans čitavog tela.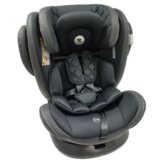 Lorelli Bertoni Autosedište aviator 0-36kg crna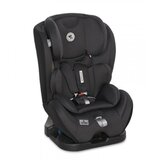 Lorelli Bertoni mercury auto sedište za bebe 0-36 kg - black
Chipolino auto sedište techno isofix aloe 0-36kg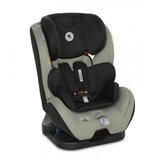 Lorelli Bertoni mercury auto sedište za bebe 0-36 kg - iceberg green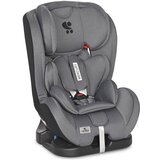 Lorelli Bertoni auto-sedište Mercury 0-36KG grey&black (2021) AX5J9DA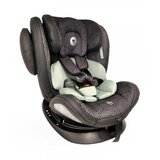 Custom Ironworkers in Elektrostal'
Location (1).
Popular Locations
Albuquerque
Cedar Rapids
Grand Rapids
Indianapolis
Jacksonville
Kansas City
Little Rock
Los Angeles
Minneapolis
New Orleans
Oklahoma City
Orange County
Philadelphia
Portland Maine
Salt Lake City
San Francisco
San Luis Obispo
Santa Barbara
Washington D.C.
Elektrostal', Moscow Oblast, Russia
Featured Reviews for Custom Ironworkers in Elektrostal'
What does an ironworker do, questions to ask prospective ironwork companies:, find ironworkers near me on houzz, business services, connect with us.
Expedia Rewards is now One Key™
Elektrostal, visit elektrostal, check elektrostal hotel availability, popular places to visit, electrostal history and art museum.
You can spend time exploring the galleries in Electrostal History and Art Museum in Elektrostal. Take in the museums while you're in the area.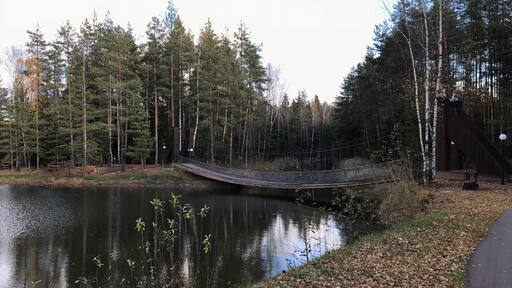 Places of interest
Electrostal History and Art Museum Vacations
Yuri Gagarin Cosmonaut Training Center Vacations
Peter the Great Military Academy Vacations
Central Museum of the Air Forces at Monino Vacations
Pekhorka Park Vacations
Balashikha Arena Vacations
History of Russian Scarfs and Shawls Museum Vacations
Balashikha Museum of History and Local Lore Vacations
Bykovo Manor Vacations
Noginsk Museum and Exhibition Center Vacations
Ramenskii History and Art Museum Vacations
Malenky Puppet Theater Vacations
Saturn Stadium Vacations
Fairy Tale Children's Model Puppet Theater Vacations
Likino Dulevo Museum of Local Lore Vacations
Orekhovo Zuevsky City Exhibition Hall Vacations
Create an Account
Edit my Account
Renew Subscription
Call or text: 713-224-7575
Moscow Tour Report- Part 2: The Untold Story of the Cargo's Journey
Often, when we see a performance by an ensemble from abroad, we think of how far the musicians have traveled to be there, and what that must be like. But sometimes we don't realize just how big of an undertaking it is to transport an entire orchestra -and their instruments- to another continent. Below, Violinist Alexandra Adkins describes the untold story of the cargo's journey.
CLICK HERE to stream the concert LIVE from Moscow at 10:00 AM Friday and Saturday mornings!
Our orchestra on tour is accompanied by lots of cargo; instrument shipping trunks, wardrobe trunks, special chairs and so on. The musicians were fortunate to head to Moscow Tuesday on a 12 hour nonstop flight, but our cargo had a more extensive journey. According to stage manager Donald Ray Jackson, it is a four day process that began immediately following the Ima Hogg performance on June 2nd. The symphony truck was loaded up that night and headed for IAH, where Sunday morning he and assistant stage manager Kelly Morgan began building seven container pallets from the various instrument and wardrobe trunks. It is a complicated puzzle to make the pallets the size that will fit in the cargo hold of a passenger plane. Every piece is X- rayed before loading. Donald Ray and Kelly travel with our shipment every step of the way. Our cargo arrived Monday afternoon in London, where it was offloaded and transferred to a climate controlled warehouse until the Moscow flight Tuesday morning. Due to a size issue with one of our containers, some of our cargo was delayed, thus everything did not arrive in Moscow until 3:00 AM Wednesday morning. Clearing Russian customs, disassembling the pallets and loading up trucks for transport to Moscow's Hall of Columns took the next 18 hours, and finally at 11:30 PM Wednesday night our four very sleep deprived Houston stage crew members began the two hour load in to the hall– assisted by Russian crew– so that our instruments would be available for individual practice on Thursday morning. Donald Ray and Kelly are now catching up on their ZZZ's in the subway, on the bus, and anywhere else they can find a quiet corner!
Hallelujah for Handel! The Making of a Christmas Tradition
Secrets of the Rhine: Brahms' Symphony No. 3
Leave a reply cancel reply.
Your email address will not be published. Required fields are marked *
Save my name, email, and website in this browser for the next time I comment.
2023–24 Season Tickets On Sale Now!
Subscribers get unbeatable savings, priority seating, and exclusive perks! Create your perfect season for as little as $195.
Bahasa Indonesia
Slovenščina
Science & Tech
Russian Kitchen
Lewis Carroll in Wonderland: the writer's adventures in Russia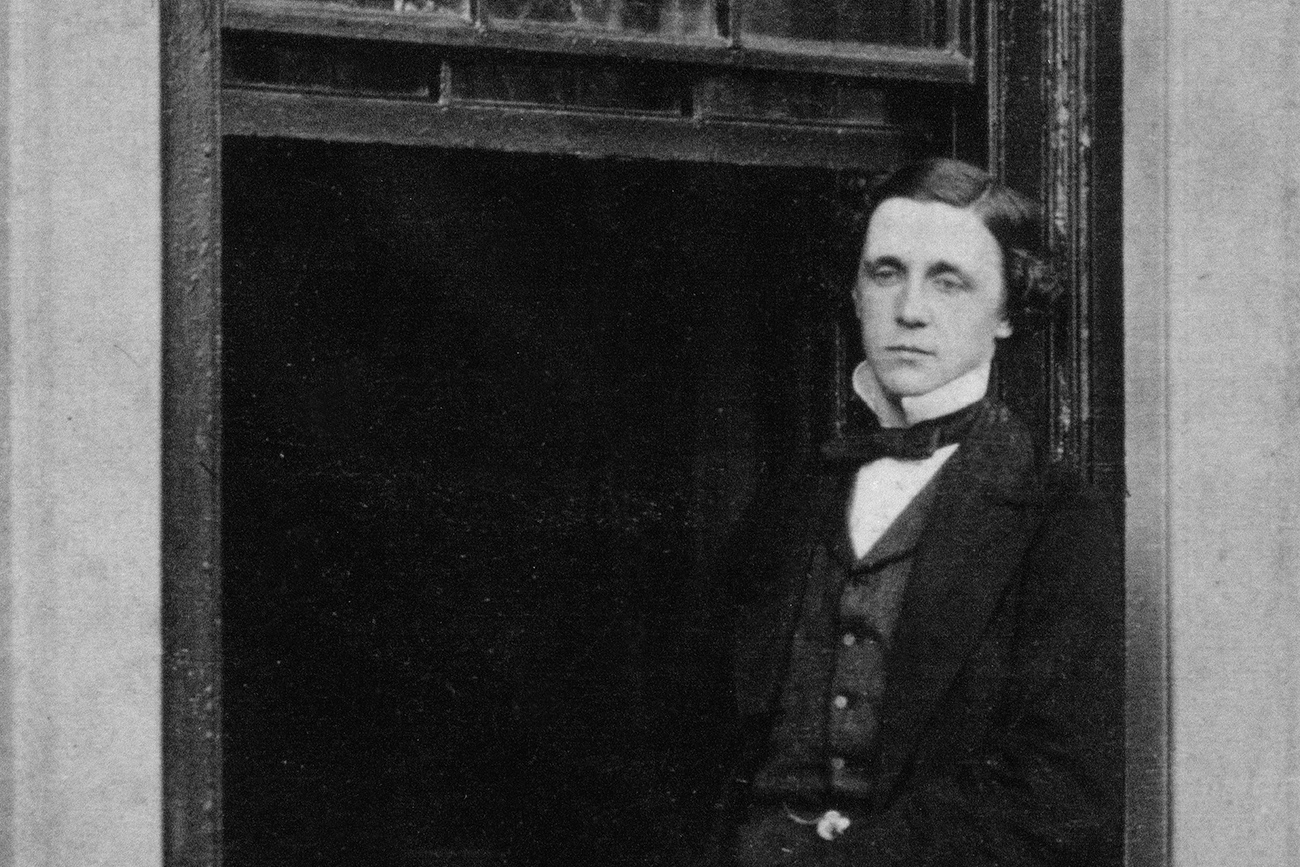 English author, mathematician, and photographer Lewis Carroll, Ca. 1857.
One of the major events in Lewis Carroll's life was a three-city trip to Russia. He fascinated by what he encountered and kept a journal detailing his experiences. This was never supposed to be published, but it was finally released 37 years after the writer's death.
Lewis through the looking glass
On July 4, 1867, Lewis Carroll's close friend and colleague Henry Liddon proposed "that we should go together to Russia", and Carroll gladly agreed. Both men were strong supporters of reunifying the Eastern and the Western Churches, a hot topic of the day, so their trip was officially sanctioned.
They began with St. Petersburg, which captivated Carroll in particular. Even a short stroll after dinner seemed incredible. "It was full of wonder and novelty," he wrote, "the enormous width of the streets … the huge illuminated signboards over the shops, and the gigantic churches, with their domes painted blue and covered with gold stars – and the bewildering jabber of the natives – all contributed to the wonders…"
They continued on to Moscow where, according to some scholars, Carroll came up with the idea of Through the Looking-Glass . In his diary he wrote that Moscow was a unique city where the scenes of big city life were reflected through a false mirror.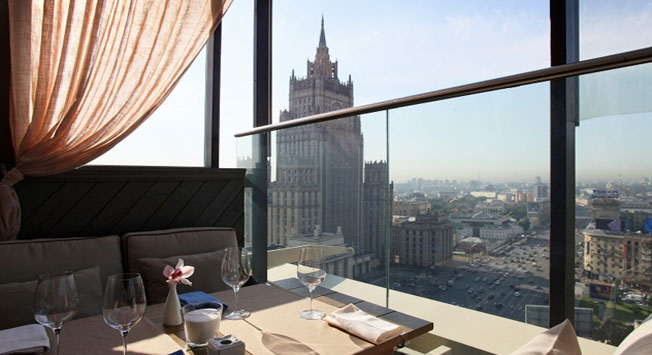 "The most interesting day" of the journey was August 12, when the pair visited the Troitsky Monastery, where they encountered the most influential figure in the Russian Church: Vasiliy Drosdov Philaret, the Metropolitan of Moscow.
After Moscow Liddon and Carroll made their way to Nizhny Novgorod, where they visited the World's Fair. Here they were "constantly meeting strange beings, with unwholesome complexions and incredible costumes."
Carroll's Russian journey was a landmark event for the writer, and he never left England again.
Russian Alice
Lewis Carroll himself had an undoubted impact on Russian literary culture. Alice in Wonderland (1865) was first published in Russia in 1879 with the title Sonya in a Kingdom of Wonder . Interestingly, neither the translator's nor illustrator's name appeared on the title page, and the translator's identity is still a matter of speculation. There are now more than 30 Russian versions of the book, including ones by Anton Chekhov's brother Mikhail Chekhov and the prominent children writer and translator Samuil Marshak.
Nabokov's version, Anya in Wonderland , was first published in 1923 in Berlin and is one of the most popular translations. His idea was to let Russian readers experience as much pleasure in reading the work in translation as in the original. Hence he retold the story in a Russian style, including allusions to great Russian poets in the book's verse elements.
The literary critic Nina Demurova produced another excellent translation. Unlike Nabokov she did not russify Alice's story; rather she retained all of Carrol's neologisms and his general style.
Yefrem Pruzhansky's cartoon adaptations of the books (1981 & 1982) are classics of Soviet cinema and among some of the most surreal screen versions of Alice's adventures. Pruzhansky uses blurred backgrounds, dark and mysterious colors, characters all out of proportion and a blue-haired Alice. Interestingly, these psychedelic movies are more popular with adults than children, but most people agree that Carroll himself would have approved of Pruzhansky's interpretation of his books.
If using any of Russia Beyond's content, partly or in full, always provide an active hyperlink to the original material.
to our newsletter!
Get the week's best stories straight to your inbox
This website uses cookies. Click here to find out more.