Travel Reservation Hotline
Call and book your hotel now.
Domestic Toll-Free for US and Canada: 1-800-997-1438
Worldwide: +1-817-983-0682
Brussels Info
Parks and Wildlife
Sightseeing
Theatre and Dance
Restaurants
Exhibitions
Travel Tips
Feature Your Business
Top Things To Do
Hot Sellers
Outdoor Activities
Airport & Ground Transfers
Visa Requirements
A visa is a form of permission for a non-citizen to enter, transit or stay in a foreign country. When visiting any country, it is worth considering that sometimes a visa is required, even for a connecting flight (a transit visa). Before travelling to a foreign country, one should check whether a visa is required.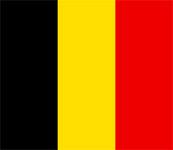 Do I need a visa to visit Brussels, Belgium?
You need a visa to enter Belgium if you are not eligible for visa-free entry. Many countries enjoy visa-free entry for periods of up to 90 days.
Schengen Visa is required for travellers to go to Belgium. Citizens from Schengen-member countries do not require a visa to enter Belgium for stays of up to 90 days, but they must carry a national ID while entering and travelling to Belgium.
The Schengen Area consists of 23 EU member states and four non-EU countries:
Transit visa:
A transit visa permits you to stop in Belgium to change flights or ships while travelling to another destination. The two types of transit visas are:
Airport Transit Visa allows you to stay in the international area of Belgium airport till you board your next flight.
Transit Visa for Seafarers allows you to leave your ship in one of the Schengen seaports for a short period. However, you can't leave the Schengen seaport, even if you have to stay for the night in Belgium.
What documents will be required?
application form.
four passport-size photos.
valid passport with one full blank page.
return travel tickets or itinerary and proof of payment for tickets.
proof of purpose of visit.
confirmed accommodation.
a stamped, self-addressed, registered envelope if applying by post.
evidence of sufficient funds for stay.
letter from the employer; accountant, solicitor, bank manager or Chamber of Commerce if self-employed. Students should submit proof of attendance.
Travel restrictions related to COVID-19:
Due to the global COVID-19 pandemic, Belgium, like many other countries, may have specific entry requirements or restrictions in place, including testing, quarantine, or vaccination requirements. It is essential to check the latest information from the Belgian authorities or your nearest consulate or embassy before planning your travel to Brussels, Belgium.
Please note:
For more information regarding travel to the Schengen Area, please visit Europa.eu
Recommended Activities
Belgian Beer Tour
Brussels Private Luxury Tour
Chocolate and Beer Food Tour
Amsterdam Day Trip
Activities & tours, travel resources.
Accommodation
Brussels Map
Daily Posts
Sign up to our Newsletter
You are using an outdated browser
For a better experience using this site, please upgrade to a modern web browser.
Update to Internet Explorer
Update to Mozilla Firefox
Update to Google Chrome
Search form
Embassy and consulates
Representations of Regions and Communities
News and publications
Other representatives
Consular services
Legalization of documents
Belgians in the USA
Doing Business in Belgium
Relations with WB & IMF
Affidavit of Support
Higher education students
Independent professionals
Exchange students
Retiring in Belgium
Partners of EU citizens or EU residents (cohabitation-visa)
Travel to Belgium
Battle of the Bulge
Visa for Belgium
Visa applications: General information concerning visa applications for Belgium is available on the website of the Foreigners Department of the FPS Home Affairs , which is the competent Belgian authority for access to the territory, stay, residence and removal of foreigners in Belgium.
More specific information concerning visa applications in the USA for traveling to Belgium:
Higher education
Exchange Students
Partners of EU citizens or EU residents (cohabitation-visa)  
Do I need a visa to travel to Belgium?
May 15, 2022 • 4 min read
Many nationalities can visit Belgium visa-free, making for easy weekend breaks to Brussels and other Belgian cities © sashk0 / Shutterstock
Are you dreaming of eating hot frites in the Grand Place in Brussels , wandering Ghent's canals or exploring the fashion capital of Antwerp ?
After two years of pandemic restrictions, travel is back on everyone's minds, but before you book your tickets to Belgium, make sure you know if you need a visa – and which one you'll need. Whether you're planning a city break or a longer trip, here's our guide to the visa requirements for Belgium.
Who needs a visa for Belgium?
Belgium is in the Schengen Area, which comprises 26 European countries , all of whom enjoy freedom of movement across their borders. Citizens of the European Union (EU) – as well as those from Switzerland and the European Economic Area countries of Iceland, Liechtenstein and Norway – can travel to Belgium without a visa. You'll need a valid identity card or passport with a minimum of three months validity, issued within the last 10 years.
Some countries that are not part of the Schengen Area, such as the United Kingdom and the United Arab Emirates, have special agreements with the Schengen Area that allow their citizens to stay visa-free for up to 90 days within a six-month period (you can find a full list on the website of Belgium's immigration office).
Short-stay visas for Belgium
All other visitors will need to apply for a Schengen visa before arriving in Belgium, but once you have a visa, it's valid for all the Schengen countries, so it's easy to travel around. Note that a lot of the official visa information on the immigration office website is currently only available in French and Flemish.
For a stay of up to 90 days, you should apply for a short-stay Schengen visa at the Belgium embassy or consulate in your home country , but make sure to leave enough time before you travel to sort out all the paperwork. Visa agencies such as VFS Global and TLS Contact are also an option for requesting visas, depending on which country you're applying from.
You'll need a valid passport, passport photos, flight tickets, health insurance details, and proof of accommodation and proof of enough money to fund your stay. If you're staying with friends or family, the threshold for funds is €45 (US$49) per day; if you're staying in a hotel, it's €95 (US$103) per day. Proof can be in the form of travelers' cheques, a credit card, pay slips and/or bank statements.
At the time of writing, the cost of a short-stay visa was €80 (US$87); visas allowing longer stays are more expensive. Note that the visa allows a maximum of 90 days travel within a 180 day period. It's possible to extend a short-term visa, but only in exceptional circumstances such as a natural disaster or airline failure.
Students and au pairs must apply for a long-term visa
If you want to stay in Belgium for longer than 90 days, you'll need a D Category Schengen visa. Those planning to study in Belgium or work as au pairs also need this class of visa, and should not enter the country on a short-stay visa. All applications for long-term visas should be made at the Belgium embassy or consulate in your home country.
If you're applying for a student visa, you'll need to prove that you have the means to support yourself during your studies, and an admission letter or proof of permission to enroll from the institution. For au pair visas, the host family must submit a request for a Belgian work permit; assuming that's successful, the au pair can then file for a D category visa.
Working holidays in Belgium
Belgium has reciprocal working holiday agreements with Australia , New Zealand , Canada , Taiwan and South Korea , meaning that young people aged between 18 and 30 years from these countries can spend up to a year in Belgium, and are permitted to work during this period to fund their travels.
Requirements include proof of sufficient funds (a minimum of €2500/US$2722), a valid return ticket or the money to buy one, a medical certificate, a character reference and medical insurance covering the whole of the trip. You can only apply for the scheme once, and there are caps on the number of people who can apply each year. The processing time is around one month, but it can sometimes take three times that long, so apply early. 
Whilst in Belgium on a working holiday you can also study, but only for courses lasting no longer than three months. There is no maximum period you can work for, but some employers or agencies cap contracts at three or six months.
Buy Where to go When Europe
With more than 300 suggestions for destinations across Europe and the best time of year to experience them, this book is the ultimate trip planner for every month of the year.
Explore related stories
Destination Practicalities
May 18, 2023 • 6 min read
Brussels is an incredible city and we've got some excellent tips to help your first visit go smoothly. Here's what you need to know before you go.
May 21, 2022 • 6 min read
May 13, 2022 • 9 min read
Aug 28, 2021 • 6 min read
Jun 14, 2019 • 2 min read
Oct 23, 2017 • 5 min read
May 24, 2016 • 2 min read
Aug 17, 2012 • 4 min read
Jul 31, 2012 • 4 min read
Apr 1, 2011 • 1 min read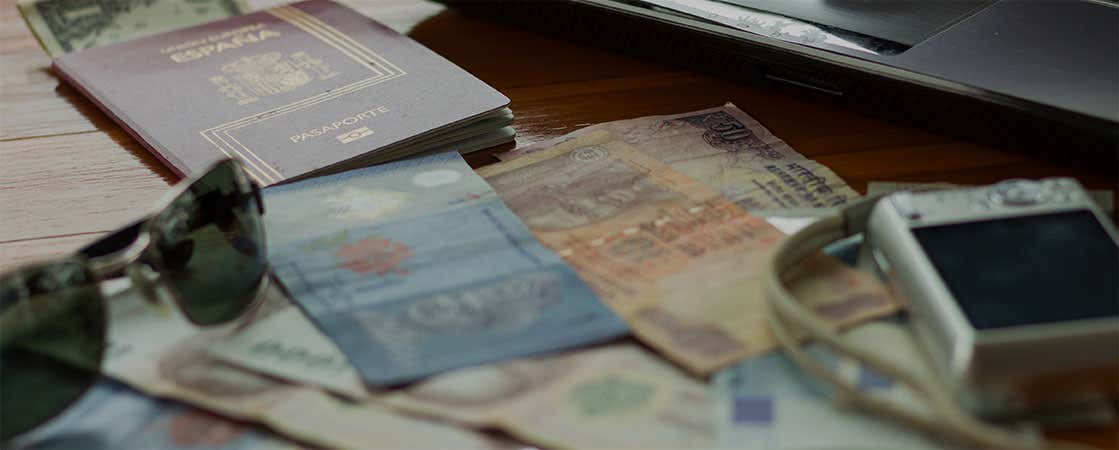 Plan your trip
Travel advice for brussels.
Here you'll find the neccesary documentation to visit Brussels , depending on the nationality of the visitor.
US Citizens
American citizens travelling to Belgium for less than 90 days do not need a visa.  However, they will need a valid passport for at least six months beyond their stay. They may also be asked by the Immigration officers to show enough funds for their stay and a return airline ticket.
Australian Citizens
Australian citizens visiting Belgium or any other European country in the Schengen Convention (Austria, Czech Republic, Denmark, Estonia, Finland, France, Germany, Greece, Hungary, Iceland, Italy, Latvia, Lithuania, Luxembourg, Malta, Netherlands, Norway, Poland, Portugal, Slovakia, Slovenia, Spain, Sweden) for less than 90 days do not require a visa . Passports need to have at least six-month validity from the planned date of return.
EU, EEA and Swiss Citizens
As citizens of the European Union and European Economic Area, you will not need a visa to enter the country.
EU member countries
Germany, Austria, Belgium, Bulgaria, Cyprus, Croatia, Denmark, Slovakia, Slovenia, Spain, Estonia, Finland, France, Greece, Hungary, Ireland, Italy, Latvia, Lithuania, Luxembourg, Malta, Netherlands, Poland, Portugal, Czech Republic, Romania and Sweden.
EEA countries
Iceland, Liechtenstein and Norway. 
Citizens of the following countries do not need a visa to enter Belgium
The following countries do not require a visa for visits lasting less than 90 days , but require a valid passport to enter Belgium.
Andorra, Antigua and Bermuda, Argentina, Bahamas, Barbados, Bolivia, Bosnia, Brunei, Canada, Chile, Costa Rica, El Salvador, Guatemala, Honduras, Hong Kong, Israel, Japan, Korea, Macao, Malaysia, Mauritius, Mexico, Monaco, Montenegro, Nicaragua, New Zealand, Panama, Paraguay, Saint Kitts and Nevis, San Marino, Serbia, Seychelles, Singapour, Taiwan, Uruguay and Venezuela.
Other countries
For citizens of countries not previously mentioned , we recommend going to the Belgian Embassy or visit the Belgian Ministry of Foreign Affairs' website for more information:
Kingdom of Belgium - Travel to Belgium 
You may also be interested in
Solve any doubts you may have when planning your trip and get to know the opening hours, public holidays, and much more about Brussels.
Travel Insurance
Before travelling, it's always a good idea to make sure you're covered should the unexpected take place. Get to know how healthcare works in Belgium and compare insurance policies.
An official website of the United States government
Official websites use .gov A .gov website belongs to an official government organization in the United States.
Secure .gov websites use HTTPS A lock ( Lock A locked padlock ) or https:// means you've safely connected to the .gov website. Share sensitive information only on official, secure websites.
U.S. Embassy in Belgium
I Need…
A U.S. Visa
A U.S. Passport
Alerts for U.S. Citizens
Emergency Assistance
Sign-up for Alerts
COVID-19 Information
To Study in the U.S.
To Report a Birth Abroad
Other U.S. Citizen Services
Job Opportunities
Contract Opportunities
The Holiday Calendar
Policy & History
Learn About U.S.-Belgium Policy
Learn more about the history of the US-Belgian relationship
Locations & Information
U.s. embassy in brussels, follow the embassy:, the latest from shareamerica.
ShareAmerica is the U.S. Department of State's platform for stories about America and the principles that underlie U.S. foreign policy.
Ukrainian refugees forge new lives abroad
Ukrainian refugees are finding jobs and adjusting to life in other countries. Meet some of those pressing on in a time of crisis.
Uptick in U.S. Hispanics turning to political life
The number of Hispanic Americans elected to office in the U.S. nearly doubled between 2001 and 2021 and is surging today. Learn more.
Refugees living abroad cling to their 'Ukrainian soul'
Ukrainian refugees are starting new lives in distant countries. Yet many still long for the homeland they were forced to flee.
U.S. Department of State Reports
Please call: (+32)(0)2-811-4000
Outside of Office Hours, contact: (+32)(0)2-811-4000
Outside of Belgium: (+32)(0)2-811-4000
Please call: 216 8000
Outside of Office Hours, contact: 216 8000
Outside of Mexico: [011](591-2) 216-8000
brussels .info
Visiting brussels.
To visit Brussels you will need to organise your travel , visas and accommodation . For information on the ways you can travel to Brussels check the Travel to Brussels section. Depending on your location, it may be easier to take a train rather than flight to Brussels because you can easily reach the centre of the city using the intercity trains from other major parts of Europe. For all travellers who are non-EU nationals, you also need to ensure you have all the visa requirements and documents to enter the country.
Visa Requirements Borders that are external to the EU are monitored heavily according to the standards of the Schengen Agreement, which was signed by member countries of the Europe Union (excluding UK and Ireland) to develop a shared external border with non-Schengen countries.
Check the Federal Public Service Foreign Affairs Belgium website (www.diplomatie.be) for more details. If you are landing at the airport from an international flight that is outside the Schengen zone, you have to go through passport checks.
The Schengen visa permits visitors to stay in the Schengen zone for up to 90 days within a 6-month period. This means you can enter and exit any country within the zone without further stamps, but still carry your passport with you everywhere in case you are checked on the trains. If you are staying for a longer period, you will need to apply for a long stay visa ( www.diplomatie.be ).
Cookies on GOV.UK
We use some essential cookies to make this website work.
We'd like to set additional cookies to understand how you use GOV.UK, remember your settings and improve government services.
We also use cookies set by other sites to help us deliver content from their services.
You have accepted additional cookies. You can change your cookie settings at any time.
You have rejected additional cookies. You can change your cookie settings at any time.

Passports, travel and living abroad
Travel abroad
Foreign travel advice
Entry requirements
This advice reflects the UK government's understanding of current rules for people travelling on a full 'British citizen' passport from the UK, for the most common types of travel.
The authorities in Belgium set and enforce entry rules. If you're not sure how these requirements apply to you, contact the Belgian Embassy in the UK .
COVID-19 rules
There are no COVID-19 testing or vaccination requirements for travellers entering Belgium.
If a country is classified as very high risk for COVID-19, the Belgian government may restrict travel. See COVID-19 measures from the Belgian government for further information. There are currently no very high risk zones.
Children aged 17 and under
Adults travelling to or from Belgium with children aged 17 and under may be asked to provide proof of their relationship to the children they are accompanying at border control. This applies to:
anyone exercising parental authority
Carry documents with you as proof, for example a birth certificate or court order, particularly if you have a different surname to the children.
If you're resident in Belgium, see living in Belgium for recommendations on documents to carry if travelling with a child.
Travelling through Calais
If you're travelling through Calais, check the travel advice for France .
Passport validity requirements
To travel to Belgium, you must follow the Schengen area passport requirements .
To enter Belgium (and all Schengen countries) your passport must:
have a 'date of issue' less than 10 years before the date you arrive. Passports issued after 1 October 2018 are now valid for only 10 years, but for passports issued before 1 October 2018, extra months may have been added if you renewed a passport early
have an 'expiry date' at least 3 months after the day you plan to leave
Check with your travel provider that your passport and other travel documents meet requirements. Renew your passport if you need to.
You will be denied entry if you do not have a valid travel document or try to use a passport that has been reported lost or stolen.
Checks at border control
Make sure you get your passport stamped.
If you're a visitor, your passport must be stamped when you enter or leave the Schengen area (which includes Belgium). Border guards will use passport stamps to check you have not overstayed the 90-day visa-free limit for stays in the Schengen area. If your passport was not stamped, border guards will presume you have overstayed the visa-free limit.
If your passport was not stamped, show evidence of when and where you entered or left the Schengen area (for example, boarding passes or tickets) and ask the border guards to add the date and location in your passport.
Read about passport stamping if you live in Belgium .
At Belgian border control, you may also need to:
show a return or onward ticket
show you have enough money for your stay
Visa requirements
You can travel without a visa to the Schengen area (including Belgium) for up to 90 days in any 180-day period. This applies if you travel:
as a tourist
to visit family or friends
to attend business meetings, cultural or sports events
for short-term studies or training
If you're travelling to Belgium and other Schengen countries without a visa, make sure your whole visit is within the 90-day limit. Visits to Schengen countries in the 180 days before you travel count towards your 90 days.
To stay longer (to work or study, for business travel or for other reasons), you must meet the Belgian government's entry requirements. Check which type of visa or work permit you need with the Belgian Embassy .
If you stay in Belgium with a residence permit or long-stay visa, this does not count towards your 90-day visa-free limit.
Vaccination requirements (other than COVID-19)
At least 8 weeks before your trip, check the vaccinations and certificates you need in TravelHealthPro's Belgium guide .
Customs rules
There are strict rules about goods that can be brought into and taken out of Belgium . You must declare anything that may be prohibited or subject to tax or duty.
Taking food into Belgium
You cannot take meat, milk or products containing them into EU countries . There are some exceptions such as powdered baby milk, baby food and special foods or pet feed required for medical reasons.
Related content
Is this page useful.
Yes this page is useful
No this page is not useful
Help us improve GOV.UK
Don't include personal or financial information like your National Insurance number or credit card details.
To help us improve GOV.UK, we'd like to know more about your visit today. We'll send you a link to a feedback form. It will take only 2 minutes to fill in. Don't worry we won't send you spam or share your email address with anyone.

Non-essential travel to Belgium is currently prohibited in many cases and for some countries with very high-risk an entry ban exists. However, travel restrictions have been lifted for some non-EU countries that are considered as safe.
For more information you can consult the website of the Immigration Office of the FPS Home Affairs .
Update following the events of 16 October
Practical information and safety in the capital
Brussels is rich in history, architecture, gastronomy, culture and so much more! Warm, welcoming and quirky, Brussels is a bustling city where there's always something going on. Visit us to discover hidden gems and meet people with hearts as big as this vibrant city.
Must-see attractions
You've just arrived in Brussels and you don't know where to start? Don't worry, we've put together a list of must-see attractions for you.
Autumn in Brussels
Visiting Brussels in autumn? You definitely should! When the days shorten, the city is enveloped in a glow of colours that makes it even more beautiful. It really is the ideal season to put on your comfiest walking shoes and discover the capital's parks, historical city centre and quirky neighbourhoods on foot. There is plenty to experience inside too: from museum visits and shopping to heavenly culinary discoveries. You'll be amazed by Brussels' unique autumnal charm!
Art Nouveau 2023
An exceptional programme to celebrate Art Nouveau
Upcoming events
Export/import festival.
Over the course of four days, discover the most inventive, touching, funny and sharp-witted performances of the moment. Theatre, puppet theatre, circus, dance and more. With companies from France, Spain, Denmark, Canada, South Africa, Switzerland, the Netherlands and of course Belgium.
Together with La montagne magique & BRONKS, we welcome you to EXPORT/IMPORT FESTIVAL. Over the course of four days, discover the most inventive, touching, funny and sharp-witted performances of the moment. Theatre, puppet theatre, circus, dance and more. With companies from France, Spain, Denmark, Canada, South Africa, Switzerland, the Netherlands and of course Belgium. The mix of young artists, small theatre companies and established names from home and abroad ensures an extremely rich and diverse offering. EXPORT/IMPORT FESTIVAL knows no boundaries of language or age and is for families, theatre lovers and professionals alike. With fringe activities and a cosy BRONKS & La montagne magique café as a base and resting point, including a dancefloor after bedtime.
At La montagne magique and BRONKS, as well as in several partner venues: Les Halles de Schaerbeek, les Brigittines, Théâtre National and Kaaistudio.
Various places in Brussels
Pink Screens Film Festival 2023
Pink Screens will be there in the flesh for its 22th edition. During ten days, the festival will propose dozens of films from all over the world, a cinema that blows up the screen and norms, deconstructs binarities and articulates pride. For twenty two years, a fantastic team of volunteers has been programming fiction films, documentaries and experimental films, both long and short, selected with passion and curiosity.
Cinémas NOVA & Aventure
Fifty Lab Music Festival 2023
Fifty Lab Music Festival is Brussels premier developing ground for emerging talent. Come discover your next favourite music from Belgium and far beyond in the heart of Brussels during three November days.
Since 2019, Fifty Lab Music Festival welcomes music lovers from Belgium and beyond in the Brussels city center for three days of musical discovery in five different venues. The line-up is put together with the help from 20 different (inter)national festivals. Each selects 1 act on the line-up and these names are completed with ±40 acts, with special attention to promoting Belgian talent and maintaining a line-up that's balanced in its diversity. A ticket for Fifty Lab allows access to five different venues within walking distance, each with its distinct identity. Acts are programmed to ensure that you can discover multiple different musical genres in the same venues, much like you discover your next music crush at random. Tickets are consciously kept at a low price (€58,- for a regular combi-ticket), to make the festival accessible to everyone. Theoretically that means les than €1,- per concert.
39Bermuda (BE), Bawo (UK), Chillera (UA), cumgirl8 (US), Deijuvhs (UK), Dylan Dylan (FR), egidius (BE), Inturist (RU), Jailed Jamie (ES), Jean-Paul Groove (BE), Later. (FR), Marguerite Thiam (FR), Mariposa (NL), Nino SLG (UK), Odete (PT), Oriana Ikomo (BE), Porcelain Id (BE), Sadandsolo (FR), Salome (BE),... and many more.
Beursschouwburg
Brussels Art Film Festival (BAFF) 2023
Like every November, the Brussels Art Film Festival (BAFF) will take place from 15 to 19 November 2023, the event that brings together art and documentary lovers. Dance, music, photography, sculpture, architecture, painting: all art disciplines can be discovered on the big screen at CINEMATEK, ISELP and BOZAR.
360 degrés
This year, the Chapel is celebrating its 360th anniversary! 360 years in which it has seen every possible facet of life! After all, it has served as a hospice, a prison, an armoury, a pawnshop, a covered market, a ballroom, a warehouse, a school ... until it found its true vocation: hosting shows! To celebrate in style, we'd like you to discover the chapel and its twin in a way you've never seen them before: secret doors, reversed direction of movement and three shows to be seen at 360 degree angles…
Les Brigittines
River Jazz Festival
Théâtre Marni & Jazz Station & Le Senghor
Festival Mimouna 2023
Mimouna Festival celebrates its 23rd anniversary in November! Nearly 200 young people will be presenting their theatrical creations under a big marquee, after several weeks of hard work in groups with the help of professional actors and actresses.
___________ "Harassment: playing to expose it" ___________ Mimouna is a festival of workshop performances for young people in Brussels and Wallonia. Each year a new theme is proposed, around which each group of young people must create an original play. For 2023, we've decided to work on harassment in the broadest sense of the term: how to play it out to denounce it? A community souk will also be held over the weekend, where a number of associations will be offering the public fun and creative activities, as well as food at democratic prices! Our budding comedians have plenty of material and a lot of creative ideas up their sleeves. See you at the end of November to applaud them! ___________ - Where? On the site of the former Josaphat station, access through the large gate at n°152 Avenue Gustave Latinis in Schaerbeek. Tram 7: Chazal stop Bus 64 and 65: Josaphat stop - When will the event take place? Saturday 25 November: 10am to 8pm Sunday 26 November: 10am to 8pm - Free admission - Under a heated marquee - Throughout the weekend, an association souk will bring together a number of local associations offering fun and creative activities as well as food at democratic prices!
Compagnie des Nouveaux Disparus
23rd Cinemamed
Cinemamed is coming back from December 1 to 8 for its 23nd edition in Palace, Aventure and Bozar. Since 1989, Cinemamed invites the public to discover quality films by authors anchored in the Mediterranean landscape. Check out our website www.cinemamed.be and social networks to discover the entire program and guests.
The Brussels Cinemamed Festival returns from December 1 to 8 for its 23nd edition. Since 1989, Cinemamed invites the public to discover quality films by authors anchored in the Mediterranean landscape. Cinemamed is committed to promoting multiculturalism by highlighting essential themes. The festival will take place in Cinema Palace, Cinema Aventure, Bozar and many cultural centers in Brussel. Check out our website www.cinemamed.be and social networks to discover the entire program and guests. This 23nd edition will make you discover striking films in the Official Competition as well as in the RêVolution Competition : a glance at tomorrow that highlights youth and the challenges they face. In addition to these competitions, Cinemamed offers, as usual, a meDoc section and a Panorama section, respectively featuring a selection of committed documentaries and fiction films reflecting on the social and cultural realities of the Mediterranean countries. Cinemamed is also a place for reflection, meeting and exchange between people and cultures. The festival's audience will be able to exchange directly with filmmakers, personalities from the film industry or various speakers during the screenings or debates that are organized. The festival also wants to address everyone, that's why Cinemamed organizes screenings for the Brussels associative sector at a democratic price (2€ per seat). Theses films deal with themes that are often essential for the associations and allow them to speak out on sometimes delicate subjects. In collaboration with many cultural centers in Brussels, the Cinemamed also offers about twenty free school screenings in different municipalities of Brussels. Don't miss the concerts, the med market for a delicious snack and the numerous events that make the warm and friendly atmosphere of the Cinemamed.
Find out who are the guests and jury members of 23rd Cinemamed in November on www.cinemamed.be
Cinéma Palace
Porsche Driven by Dreams
Everyone knows the name Porsche, however there are still many secrets to be discovered about the make. Autoworld, in collaboration with Porsche Belgium and the Stuttgart Museum, are presently gathering "Unseen" models, cars never before revealed to the general public. Stay tuned... Come and dream with Porsche, from 8th December 2023 until 23rd February 2024!
Noël au théâtre
Brussels Jazz Festival 2024
2024 opens with the emblematic event for jazz lovers: the Brussels Jazz Festival.
Brafa Art Fair
BRAFA is one of the most prestigious art fairs in Europe; an exceptional 8-day event in which rare works, ranging from antiquity to the twenty-first century, are exhibited in a refined setting at Brussels Expo.
BRAFA is one of the most prestigious art fairs in Europe; an exceptional 8-day event in which rare works, ranging from antiquity to the twenty-first century, are exhibited in a refined setting at Brussels Expo. Since 1956, the year of its creation, its taste for excellence has contributed to its constant evolution. Over time, it has grown, internationalised and changed venues several times without losing its charm, pursuing one simple objective: to offer the most qualitative of art fairs in order to satisfy the desires of collectors in search of treasures. Each year, 130 international galleries occupy the 21,000 m² of Brussels Expo's Halls 3 and 4. Be it ancient or modern painting, tribal art, jewellery, silverware or design, the most qualitative galleries in each specialty are carefully selected for each edition. Upon arriving at BRAFA, visitors are embarked on a journey throughout the aisles which boast a mix of eras and styles, enabling the gaze to remain alert. The variety of specialties on display also offers collectors the possibility of opening up to other fields. Every year, more than 65,000 visitors come from Europe and abroad to discover the new edition of the fair. Whether you visit alone, as a couple, with friends or with family, BRAFA is an opportunity to exchange, learn, share, be inspired, or simply fall in love with an exceptional work. BRAFA delights in sharing its passion for art with its visitors and presents traditionally a special theme or guest of honour, daily conferences on the stand of the King Baudouin Foundation and guided tours in several languages.
Brussels Expo
Fairs and shows
Where to eat
The best places to eat chips in brussels.
Check out all our addresses!
Street food in Brussels: a whole world of flavours at your fingertips
Are you a fan street food? Brussels is packed with places where you can taste and savour authentic street cuisine.
Brussels' breweries
Over the last ten years, Brussels has seen a renewed interest in artisanal production and craft beers.
Sustainable restaurants in Brussels
Looking for a sustainable restaurant? Seventy-six establishments in Brussels hold the "Good Food Resto" label.
Let's get practical
Arriving in brussels.
Plane, train, bus or car? All roads lead to Brussels.
Getting around
Get around by tram, bus, metro, train, bike... Transport is easy to use in Brussels!
Tourist information offices
In Brussels already and looking for a bit of inspiration? Pop in at one of our offices!
Low Emission Zone
Brussels is striving for cleaner air and knows how to get it done.
Brussels from all angles #visitbrussels
Brussels Card
The key to easily discover Brussels!
Free access to 49 Brussels museums
Discounts at attractions, shops, restaurants, bars and guided tours
Free information guide, city map and museum map
Optional: unlimited access to public transport, Hop on Hop off buses and access to the Atomium
Europe in Brussels
The European Quarter
European Parliament
Experience Europe
Our latest news in your mailbox
Don't miss a thing, sign up for our newsletters!
Travel Visa Requirements & Safety
A valid passport with at least three months validity beyond the planned departure date from the Schengen area.
Two blank passport visa pages.
Documents showing a travel itinerary (i.e.: airfare receipt showing entry to/from the EU) and proof of a confirmed hotel reservation.
For more information, read  Understanding European Visa requirements and the Schengen Area .
Travel Safety & Advisories
For the most up to date and detailed information on the safety of travel to Belgium, read the country report authored and released by the United States Department of State at  www.travel.state.gov .
Resources In An Emergency
If you encounter a medical emergency or are a victim of a crime in Brussels, contact the local authorities immediately. Although 9-1-1 is the emergency number in the United States, that is not true in the majority of other countries. Read this FAQ article I wrote to locate the appropriate emergency contact numbers:  What Are The Emergency Response Telephone Numbers In Other Countries?
27 Boulevard du Regent B-1000 Brussels, Belgium
Contact information is listed below:
Phone:  +32 (2) 811-4000 Phone (24-hours/Emergency):  +32 (0) (2) 811-4000 E-mail:   usc[email protected] Website:   http://belgium.usembassy.gov
The nearest city bus stop is for line #22, less than one block away from the Embassy. The nearest wheelchair accessible metro subway station is at Centraal Station, approximately 1km away.
Join 25,000+ others who receive the Wheelchair Travel newsletter
Caution November 6, 2023
Worldwide caution, update november 6, 2023, information for u.s. citizens in the middle east.
Travel Advisories |
Contact Us |
MyTravelGov |
Find U.S. Embassies & Consulates
Travel.state.gov, congressional liaison, special issuance agency, u.s. passports, international travel, intercountry adoption, international parental child abduction, records and authentications, popular links, travel advisories, mytravelgov, stay connected, legal resources, legal information, info for u.s. law enforcement, replace or certify documents.
Tourism & Visit
Study & Exchange
Other Visa Categories
U.S. Visa: Reciprocity and Civil Documents by Country
Share this page:
U.S. Embassy Brussels, Belgium - BRS
Please follow the steps below before your immigrant visa interview at the U.S. Embassy in Brussels, Belgium.
Step 1: Register your document delivery address online
You need to register your appointment and document delivery address online. This gives us with the information we need to return your passport to you after your interview. Registration is free. Click the "Register" button below to register. If you want to cancel or reschedule your appointment, you will be able to do so after you register your appointment.
Register >>
Step 2: Complete your pre-interview checklist
It is important that you bring all required original documents to your interview. We've created a checklist that will tell you what to bring. Please print the checklist below and bring it to your interview along with the listed documents.
Pre-Interview Checklist >>
Step 3: Get a medical exam
As soon as you receive your appointment date, you must schedule a medical exam in Belgium. Click the "Medical Exam Instructions" button below for a list of designated doctors' offices in Belgium. Please schedule and attend a medical exam with one of these doctors before your interview.
Medical Exam Instructions >>
Step 4: Review interview guidelines
Read our interview guidelines to learn about any special actions that you need to take before your visa interview.
Interview Guidelines >>
Medical Exam Instructions
All immigrant visa applicants, regardless of age, require a medical examination prior to the issuance of a visa. Only a physician accredited by the U.S. Embassy can perform this exam. It is your responsibility to schedule and attend a medical exam with one of the doctors listed below before your visa interview at the U.S. Embassy. Medical examination results from other physicians will not be accepted.
Approved Physicians:
BRUSSELS Dr. M.J. Schellens Dr. Ralphael Nardone Centre Medical Meyser Boulevard Leopold III no. 5 1030 Brussels
LUXEMBOURG Dr. Jean Koppes Dr. Daniel Mart 29 rue Alphonse München L-2172 Luxembourg Phone 00352/45.83.93
Items to bring to your medical examination
Be sure to fill out the questionnaire concerning your medical background and present it to the doctor. Please also take your identity card or passport with you and 4 photos, as well as a printout of the DS-260 confirmation page. The fee for the medical examination must be paid on the spot (see table below):
It is essential that you be on time for the medical examination. Failure to keep an appointment may delay your immigrant visa issuance. Please note that you need to bring your medical results on the day of your appointment at the Embassy.
back to top
During the medical exam
The medical examination will include a medical history review, physical examination, and chest X-ray, and blood test (for applicants 15 years of age or older). The United States also requires tuberculosis (TB) testing for all applicants two years of age and older. Please be prepared to discuss your medical history, medications you are taking, and current treatments you are undergoing. More information on general medical requirements for U.S. immigrants is available on the here .
U.S. immigration law requires immigrant visa applicants to obtain certain vaccinations prior to the issuance of a visa. Current immigrant vaccination requirements are available on here . You can also read Frequently Asked Questions about our medical examination requirements online .
After the medical exam
When your examination is completed, the doctor will provide you with exam results in a sealed envelope or send them directly to the U.S. Consulate. IF GIVEN AND ENVELOPE TO CARRY TO YOUR INTERVIEW, DO NOT OPEN THIS ENVELOPE . Instead, bring it to your visa interview. Any x-rays taken or the x-ray online access code will be given to you. You DO NOT need to bring the x-rays to your visa interview unless you suffer from tuberculosis (TB). However, you must carry the x-rays with you when you travel to the United States for the first time. The medical report must be less than six months old when you enter the United States as an immigrant.
IMPORTANT NOTICE TO IMMIGRANT VISA APPLICANTS CONCERNING VACCINATION REQUIREMENTS
Panel physicians who conduct medical examinations on behalf of immigrant visa applicants are required to verify that immigrant visa applicants have met the vaccination requirement, or that it is medically inappropriate for the visa applicant to receive one or more of the listed vaccinations.
In order to assist the panel physician, and to avoid delays in the processing of an immigrant visa, all immigrant visa applicants should have their vaccination records available for the panel physician's review at the time of the immigrant medical examination. Visa applicants should consult with their regular health care provider to obtain a copy of their immunization record, if one is available. If you do not have a vaccination record, the panel physician will work with you to determine which vaccinations you may need to meet the requirement. Certain waivers of the vaccination requirement are available upon the recommendation of the panel physician.
Only a physician can determine which of the listed vaccinations are medically appropriate for you, given your age, medical history and current medical condition.
Supplemental charges for vaccination against the following diseases will apply. Please inquire with the panel physician regarding the vaccination charges.
Diphtheria, tetanus, and pertussis
Measles, rubella and mumps
Polio (inactivated) or (live oral)
Hepatitis A
Hepatitis B
Haemophilus influenzae type b(Hib)
Varicella
Pneumococcal for adults
Pneumococcal for children
Meningococcal
Influenza
DTP= diptheria and tetanus and toxioids and pertussis vaccine; DTap=Diptheria and tetanus toxoids and acellular pertussis vaccine; DT=pediatric formulation diptheria and tetanus toxoids; Td=adult formulation tetanus and diptheria toxoids; Tdap-adolescent and adult formulation tetanus and diptheria toxoids and accellular pertussis vaccine (Boostrix for persons 10-18 years old; Adacel for persons 11-64 old); IPV=inactivated polio virus vaccine(killed); OPV=oral poliovirus vaccine(live); Hib=Haemophilus influenza type b conjugate vaccine; MCV=meningococcal conjugate vaccine; PCV=pneumocaccal conjugate vaccine; PPV=pneumococcal polysaccharide vaccine Adapted from ACIP recommendations
Pre-Interview Checklist
Please use the list below to determine the items that every applicant must bring to the immigrant visa interview:
A copy of your NVC interview letter (does not apply to Diversity Visa, fiancé(e), adoptive, or asylee/refugee applicants).
Unexpired passport valid for six (6) months beyond your intended date of entry to the United States and a photocopy of the biographic page (where your name and photo are located).
Two (2) color passport-size photographs of each person applying for a visa (5 cm x 5 cm, or 2 inch x 2 inch). Please review our online photo requirements .
Confirmation page from the Form DS-260 Application for an Immigrant Visa you submitted online at ceac.state.gov/iv .
Your original birth certificate and a photocopy.
Medical examination results in a sealed envelope (if the physician gives you these results).
Original or certified copies of birth certificates for all children of the principal applicant ( even if he or she is not accompanying) .
Applicants who fall into any category listed in italics below should bring these additional documents:
For family-based visa applications:
The appropriate Form I-864 Affidavit of Support for each financial sponsor along with a photocopy of the sponsor's IRS transcript or most recent U.S. federal income tax return, and any relevant W-2s.
Proof of your U.S. petitioner's status and domicile in the United States (photocopy of a U.S. passport, naturalization certificate, or lawful permanent resident card).
Evidence of the relationship between the petitioner and visa applicant (such as photographs, letters, or emails).
If you are married : Your original marriage certificate and a photocopy.
If you were previously married: Your original divorce or spouse's death certificate, and a photocopy.
If you are older than 16 years of age: The original police certificate from your country of current residence, any countries where you lived for more than 12 months, and any country where you have been arrested. If you previously submitted a police certificate to NVC, it is more than two (2) years old, and you still live in that country, you must obtain and bring a more recent police certificate to the interview as the one you previously submitted will have expired.
For employment-based visa applications: Letter from your U.S. employer dated less than one month ago.
If you have ever been convicted of a crime: Court and criminal records, and a photocopy.
If you have served in any country's military: Military records and a photocopy.
If you are adopted: Adoption papers or custody documents, and a photocopy.
If you are the petitioner's stepchild: The original marriage certificate of the petitioner and your biological parent, English translation, and a photocopy along with divorce records for any previous marriages of either parent.
Interview Guidelines
Rescheduling or cancelling your interview
If you are unable to attend your appointment, reschedule your visa interview online at http://ais.usvisa-info.com/en-be/iv . There may be a significant wait before the next available appointment, so please attempt to attend the date already assigned. For some family-based and employment preference visa categories, a visa became available within the month you have been scheduled by NVC. DV applicants should be aware that visas are numerically limited and must be issued by September 30 of the program year. There is no guarantee that a visa will still be available on the date of your rescheduled interview. Please carefully consult the Visa Bulletin before you decide to reschedule your interview.
Please note: Rescheduling is only possible on a date after your assigned appointment.
Security screening procedures
All visitors to the U.S. Embassy must follow certain security procedures. Any visitor who declines to be screened by U.S. Embassy security personnel will be unable to enter the embassy. To avoid delaying your entry and that of those in line behind you, please bring only what is required for your interview.
Do not bring any electronic devices, luggage, backpacks, or bags of any kind to the interview. You will not be allowed to enter with them and there is no place to store them.
Accompanying persons
The following persons may accompany a visa applicant to their interview:
Interpreter: Applicants may bring ONE interpreter if they do not speak English, French, or Dutch well enough to participate in an interview.
Special Needs Visitors: Applicants may bring ONE person to help if they are elderly, disabled, or a minor child.
Attorneys are not permitted to accompany clients into the waiting room or to their interview.
Immigrant visa fees
If you have not paid all required fees to the National Visa Center, please be prepared to pay these fees on the day of your interview.
All fees may be paid in U.S. dollars. We accept cash and credit cards only. Personal checks are not accepted. Please note that if you are found ineligible to receive a visa, the application fee cannot be refunded. You can find a complete list of fees can be found here .
Do not make travel plans outside of Belgium
If your visa is approved, we will keep your passport at the embassy while we prepare your immigration packet and print a visa for your passport. We will return your passport to you later. If you have to travel within Belgium while your passport is still with us, please make sure you have a valid picture ID other than your passport.
After Your Visa Interview
A consular officer can make a decision on a visa application only after reviewing the formal application and interviewing the applicant. There is no guarantee that you will receive a visa. Do not sell your house, car or property, resign from your job or make non-refundable flight or other travel arrangements until you have received your immigrant visa.
If more information is needed
Sometimes a consular officer is unable to make a decision on a visa application because he/she needs to review additional documents or the case requires further administrative processing. When you have collected the additional documents required, please schedule a follow-up appointment on http://ais.usvisa-info.com/en-be/iv , to come back to the Embassy to submit these documents.
Administrative processing takes additional time after the interview. Most administrative processing is resolved within 60 days. However, the timing varies based on the circumstances of each case. Before inquiring about the status of administrative processing, please wait at least 60 days after your interview.
What happens after visa approval
Passport, Visa, and Sealed Immigrant Packet – We will place your immigrant visa on a page in your passport. Please review your visa to make sure there are no spelling errors. We will also give you a sealed envelope containing documents that you must give to U.S. immigration authorities when you arrive in the United States for the first time. Do not open this envelope. You must carry it with you. Do not put it in your checked luggage. If you receive X-rays during your medical examination, carry those with you and give them to the U.S. immigration authorities.
USCIS Immigrant Fee – All individuals who are issued immigrant visas overseas must pay an Immigrant Fee to U.S. Citizenship and Immigration Services (USCIS) prior to traveling to the United States. This fee is for processing your residency status and printing your Permanent Resident Card. The only people exempt from paying this fee are: children entering the United States under the Hague Process, returning residents, and people traveling on a fiancé(e) (K) visa.
When You Should Travel – You must enter the United States before the expiration date on your visa, which is usually six (6) months from the date of printing. Your visa cannot be extended and all fees are nonrefundable. The principal applicant must enter before or at the same time as other family members with visas. Unless they are eligible for benefits under the Child Status Protection Act, children who are issued a visa before turning 21 years of age must enter the United States before their 21st birthday to avoid losing their immigrant status.
Getting a Green Card – Your Form I-551 Permanent Resident Card, also known as a green card, will be automatically mailed to the address in the United States that you write in your visa application form. This is a very important document that proves you have permission to reside in the United States. If you plan to travel outside the U.S. before your green card arrives : Please consult USCIS's and CBP's websites for rules about what documents you need to re-enter the country. We also recommend you check with the airline to ensure you are in compliance with their rules. Once your card is issued, you should not stay outside of the United States for more than one year. If you do, you may lose your status as a Lawful Permanent Resident.
Children's Issues – In the United States, children are required to have certain vaccinations before they can enroll in school. We recommend that you bring your child's complete vaccination records with you to the United States. If your child is adopted, you have full custody as a result of a divorce, or you share custody with another parent, you should bring a copy of all applicable adoption or custody papers from the authoritative court in your home country. You will need these papers (translated into English) for issues such as school enrollment, medical care, and eventual citizenship.
Information for New Immigrants – Please visit the USCIS web page for helpful information on moving to the United States. You can read their publication " Welcome to the United States: A Guide for New Immigrants" online.
Diversity Visa Applicants - Additional Information
If you are interviewing for a Diversity Visa (DV), all of the above instructions apply to you. Please schedule and attend a medical examination prior to your visa interview and gather the required documents.
Below are additional instructions that apply only to DV applicants.
Bring to your interview
In addition to the documents listed on the Pre-Interview Checklist in this package, DV applicants should also bring the following items to your visa interview:
Appointment information printed from the "Entrant Status Check" on the E-DV website .
Documents showing that you have either a qualifying high school education OR have two years of qualifying work experience in the last five (5) years immediately prior to application (for the principal applicant only; more information is available here ).
Payment in cash of the $330 Diversity Visa Application Fee for each DV applicant.
Review your DV Lottery entry
Prior to your visa interview, we recommend that you review the data on your initial E-DV entry. On your initial E-DV application, you must have correctly entered your marital status. If you are legally married you must have listed your spouse, even if you are currently separated from him/her (unless your spouse is a U.S. citizen or Lawful Permanent Resident).
Additionally, you must have listed ALL of your living children who are unmarried and under 21 years old. This includes your natural children, your spouse's children, or children you have formally adopted in accordance with the laws of your country.
Failure to have listed an existing spouse or children at the time of your entry in the Diversity Visa lottery will result in the denial of your visa and visas for your family. Any fees paid to the U.S. government in support of your visa application(s) are nonrefundable. If you failed to include a child who had already been born, or a spouse to whom you were married when you entered the lottery, you should not proceed with the visa application. You can review the eligibility requirements online .
Last Updated: 03/10/2022
Contact Information
Boulevard du Régent 25 Regentlaan 25 Brussels 1000
Other Links
Diversity Visa Instructions After Your Interview Frequently Asked Questions Where to Find Civil Documents
Interview Preparation Video
External Link
You are about to leave travel.state.gov for an external website that is not maintained by the U.S. Department of State.
Links to external websites are provided as a convenience and should not be construed as an endorsement by the U.S. Department of State of the views or products contained therein. If you wish to remain on travel.state.gov, click the "cancel" message.
You are about to visit:
Go to navigation
Go to main content
Go to search
Go to footer
Main content

Travel documents
It's your responsibility to find out about current entry and exit regulations and to take the required documents with you. It is essential that you obtain all the necessary travel documents and visas for yourself and your children as well as complying with all the regulations of the countries that you will be flying via, to or from.
Which travel documens do I need?
The most common travel documents you'll need are:
An international passport or identity card. Make sure you check the validity of your passport or identity card , as some countries will only allow entry if your passport or ID is valid for at least 6 months after your arrival date.
A travel visa or other authorisation documents (e.g. ESTA for the US, eTA for Canada).
Vaccination certificates (e.g. Yellow Fever, Covid-19, etc.)
The travel documents you need will depend on:
Your citizenship
Your destination country
Your reason for travel
Where do I find which documents are needed?
Governmental websites and your destination's embassy are the best source. Make sure you inform yourself well in advance, as some documents may take a few weeks or months to acquire.
Good to know
Id conformity check to and from belgium.
Under Belgian law, Brussels Airlines is required to check if the name on your boarding pass exactly matches the name on your ID card or passport.
The identification conformity check applies to:
All passengers, including infants and children
All Brussels Airlines flights, including flights between  ​ Schengen  countries
Your passport or identity card only! Driver's licence, health insurance cards, etc. are not accepted as valid travel identity documents.
You will only be accepted to board your flight if the name on your boarding pass and identification document match. Therefore, it is important that your official name is mentioned in your reservation. In the event that your name or the name of other passengers is misspelled, contact us or your travel agency.
Advance passenger information for non-Schengen flights
Belgian law requires Brussels Airlines to collect your Advance Passenger Information ("API") data, which are mentioned on your passport or identity card, if you booked a non-Schengen flight, to, from and across Belgium.
These data must be collected during check-in and you will thus be required to provide this data during online check-in or at the airport.
Brussels Airlines will be required to transmit the API to the Belgian passenger information unit upon flight closure. The data will be analysed by the information unit with the aim of improving border control and fighting illegal immigration.
Passengers travelling to the United Kingdom, China, Canada or the United States need to fill in their API during booking.
If you skip this step, you will need to check in at the airport, as we won't be able to issue your boarding pass via our other check-in options.
Travel visa and other documents
Depending on your (transit) destination, you may also need a travel visa or other travel documents. Brussels Airlines may check for valid travel documents before allowing passengers to board their flight.
If you don't have the required documents for your destination, you may be denied boarding and immigration officers can deny you entry to the country.
Related topics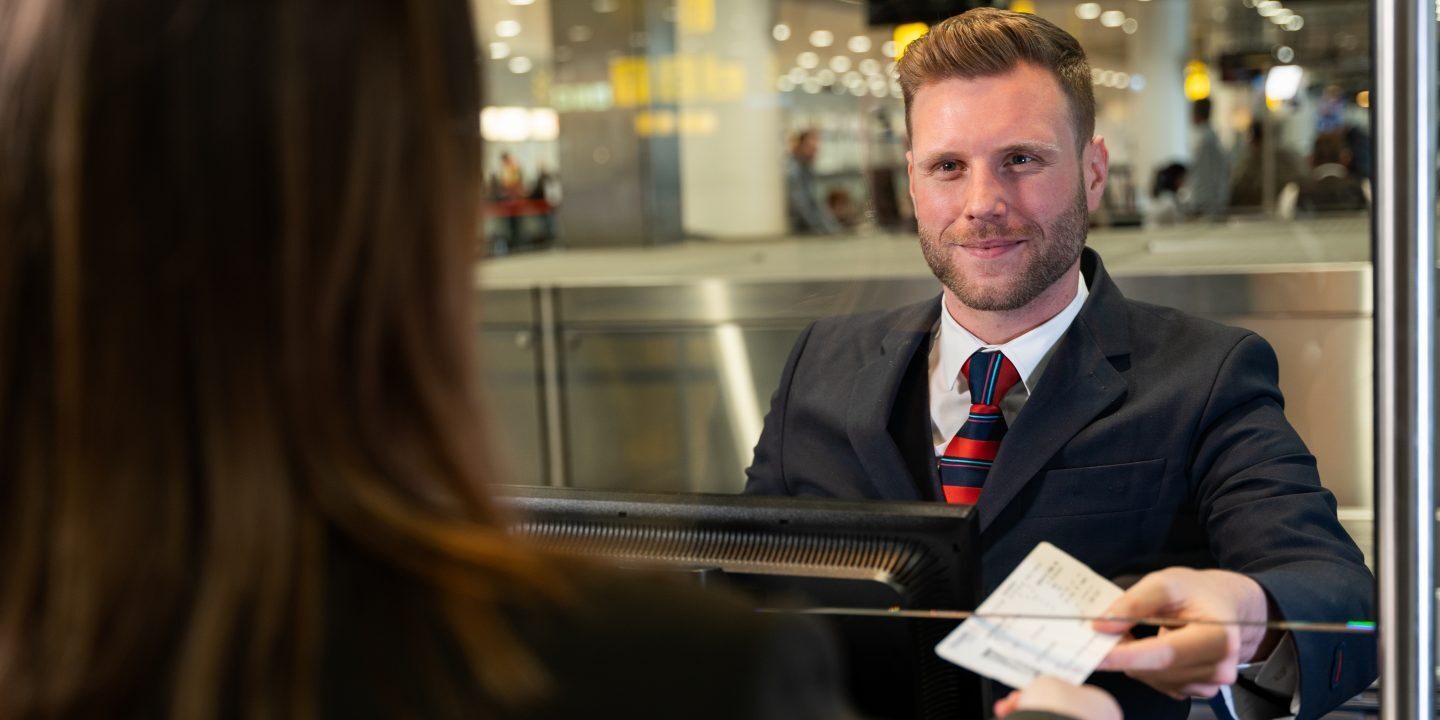 Travel regulations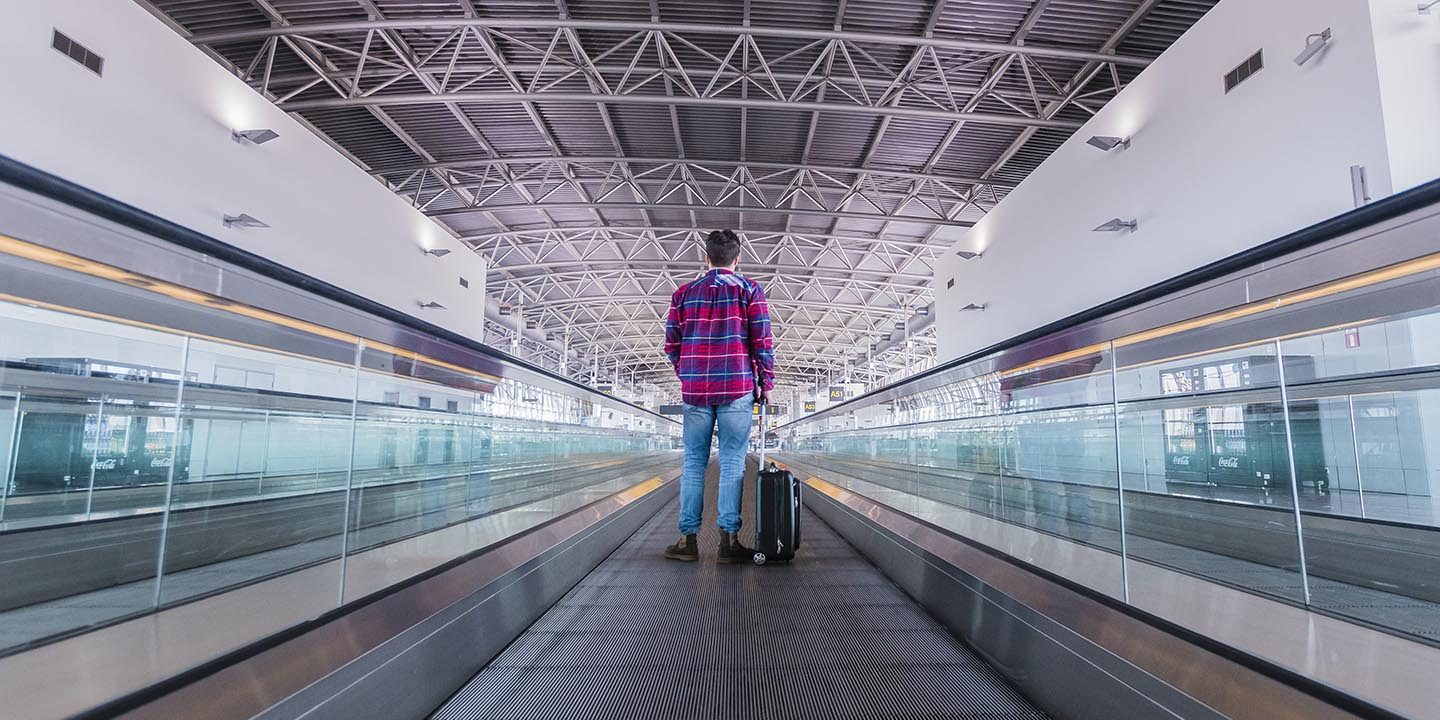 Airport info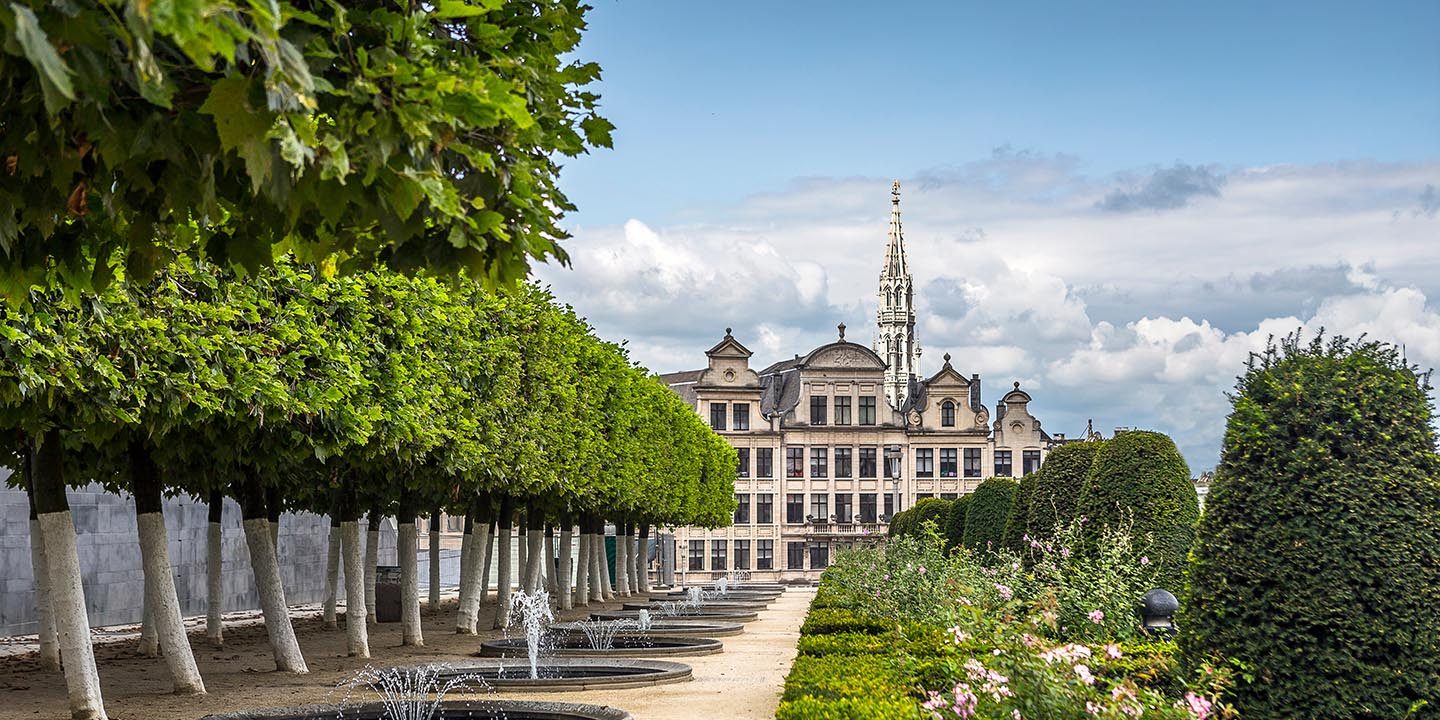 Our destinations