Advertisement
Air new zealand: two years of flight disruptions ahead due to engine problem.
Share this article
Numerous Air New Zealand flights will be rescheduled and the airline will temporarily stop flying direct to Seoul and Hobart from next year as it deals with an engine problem in 16 of its aircraft.
Customers are being moved to different flights as the airline deals with the fallout of a problem with the new Pratt & Whitney engines, which affects some 700 planes across the globe.
In its fleet of 106 aircraft, Air New Zealand has 16 A320/321NEO planes which are affected by the engine maintenance issue. They fly to Australia, the Pacific Islands and domestic New Zealand.
The engines must be removed and inspected for tiny cracks that could point to fatigue, although it has been stressed there is no safety issue.
Air New Zealand had warned it expected significant disruption to its scheduling from January 2024 and now says disruption could last for two years.
Up to four Air New Zealand planes could be grounded at any one time to service the affected engines.
In a statement, Air New Zealand chief executive Greg Foran said most of the airline's schedule had been reorganised by consolidating some flying and moving aircraft to different routes.
"Most customers whose flights have been changed will still fly on the same day, some on international flights will be re-accommodated to services a day either side of their original booking and some may have a cabin change due to a different aircraft being used."
The airline had also made the "difficult decision" to pause its Auckland-Hobart route from April 5, 2024, and the Auckland-Seoul route from April 1.
Customers would still be able to book to Hobart and Seoul with Air New Zealand, but the flights wouldn't be direct and would be partly operated by partner airlines.
Foran said the airline was also looking closely at leasing extra planes.
"We appreciate these changes will disappoint some of our customers, for which we apologise. It's not the news we hoped for given our announcement earlier this year that we had purchased new aircraft to add capacity and assist in meeting ongoing strong demand."
Air New Zealand would almost double the number of people working in its external contact centre to help with the expected influx of calls.
Customers who are affected will be contacted directly in coming weeks - they do not need to contact Air New Zealand, the statement said.
Foran told Newstalk ZB's Mike Hosking this morning the engines were having to be removed from planes and inspected four times faster than initially expected.
Pratt & Whitney's chief executive had called Foran about five weeks ago to let him know of the change. At this stage it was expected the disruption would be for two years because the workshops did not have the capacity to check the engines fast enough.
"It's really unfortunate … we've got four planes sitting on the tarmac at the moment that can't fly and that puts quite a bit of pressure on," Foran said.
It was hoped the problem would be sorted in less than two years but "at this stage it's better to be transparent and organise ourselves around that".
Hobart flights had been paused due to the Pratt & Whitney issue, while the Seoul flights were affected by an ongoing issue with the Rolls-Royce engine. Pausing the Seoul route freed up plane capacity to avoid short-term cancellations of other flights.
The domestic route most affected would be Wellington-Christchurch, he said.
Some jets that were flying domestically were going across the Tasman to make up for the shortfall, and the Turboprops were having to work a bit harder. The most important thing was getting people from A to B and doing it on time, he said.
Put to him that the situation was "semi-chaotic", Foran said that would be a "reasonable term".
Every component of the airline industry was "rattling", he said.
Air New Zealand had already said several weeks ago it would not deliver the same profits as last year.
"We're wearing extra costs, we can't put all those costs onto our passengers - they're already paying high fares. And not only that but you're seeing a bit more competition on some routes so I think prices in some areas will come down."
Latest from Travel

'Have baby, get an extra passport': Outrage over Aussie mum's travel 'hack'
Detractors described the guide as "privileged" and misguided.

What's it like flying Business Class from Johannesburg to Auckland with Singapore Airlines?

Dame Trelise Cooper and Kiwis react to new Air NZ uniform designer

Delta pilot accused of threatening to shoot captain with TSA gun

Embark on a gourmet exploration
Travel Consultant, Tour Planner, Artist
I hold a BA in Art History and over 15 years of running art focused tours in Auckland, New Zealand and around the world.
Professional tour guide
Similar Experiences
Art Travel (Auckland Central, New Zealand): Address - Tripadvisor
Arts & Crafts
Flax weaving, Rotorua
By James Heremaia
Browsing local art and craft galleries is one of the joys of travel. In New Zealand you get the added bonus of an art-rich indigenous culture to discover.
Find arts & crafts activities
Share on Facebook
Share on Twitter
Share by email

New Zealand Art Tours for 2023
by Glen Armstrong | Mar 29, 2023 | News
Art Travel Q & A – Sean McDonnell
by Glen Armstrong | Jun 3, 2022 | Artist Q & A , News
Art Travel Q & A – Jacqui Colley
by Glen Armstrong | May 12, 2022 | Artist Q & A , News
Art Travel Q & A – Te Ami Objects
by Glen Armstrong | May 3, 2022 | Artist Q & A , News
Art Travel Q & A – Bonco
Art travel q & a – mandy flood.
by Glen Armstrong | Mar 4, 2022 | Artist Q & A , News
FINE ART TOURS NZ
To a land of visionaries, creative thinkers, innovators and entrepreneurs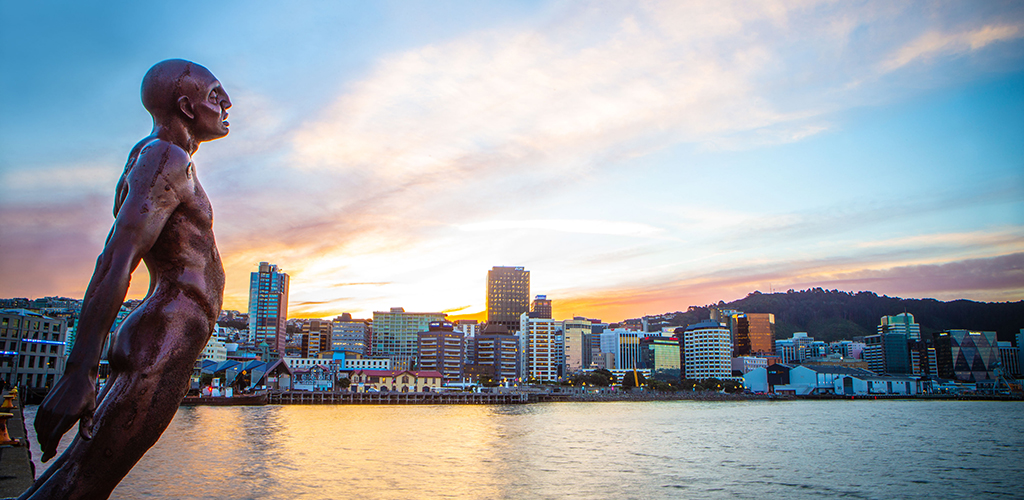 For a small nation, New Zealand has more than our fair share of internationally recognised artists, designers, chefs, winemakers, musicians and thinkers.
Two of the world's best sculpture parks – Gibbs Farm and Connells Bay – are located within the Auckland region. Fashion designers continue to export cutting edge designs to the world from their workrooms in New Zealand. Our Pinot Noir and Sauvignon Blanc wines are recognised globally as amongst the best in the world. And several New Zealand arts festivals and events (such as the magnificent World of Wearable Art awards in Wellington) attract global participants and audiences every year.
Our nation was built on courage and creativity
From the Maori (who began to settle here around 1,000 years ago) to the Chinese and Europeans (who began to land ashore in the late 1700's), to the many other cultural groups who've arrived in more recent times, there has been a dedication not just to survive, but to thrive. Our forebears worked with passion and creativity, in virtual isolation, to set the stage for the fresh, inspiring culture we now enjoy in New Zealand.
Allow us to introduce you to the arts & culture of New Zealand
Our full day and half day private tour options in Auckland , Wellington , Christchurch and Dunedin include some of the best creative venues and experiences in New Zealand, guided by mature professionals.
Customised tours are a popular choice for conference and incentive groups, and partner programmes.
Small group NZ touring options will soon be available for private couples, small groups, special interest groups and incentive groups to book – perfect for arts & culture lovers and those interested in immersive travel experiences. Launching April 2024. Register your interest today.
Planning your holiday in New Zealand
New Zealand is famous around the world for spectacular scenery, pristine natural environments, and friendly people. But there are lots of other reasons to get excited about vacationing here! Whether you want to meet local artists and artisans, get off the beaten track or discover the finest food and wine producers in the country, we're here to help.
Talk to us if you want to go beyond the 'top ten on Tripadvisor'
Our team is widely travelled and have first-hand experience of a wide range of accommodation, activities and attractions throughout New Zealand. Including many options that are difficult to find online from abroad but offer visitors a wonderful experience.
We put our clients first and foremost, offering advice to suit your needs, no matter how boutique or specialised your interests are.
The advice we provide our clients is unbiased as we are not reliant on commissions paid by tourism businesses for us to recommend their products and services. Our service is paid for by you, so you'll get exactly what you're looking for – local expertise and in-depth unbiased advice. Get started with our online questionnaire to get the ball rolling!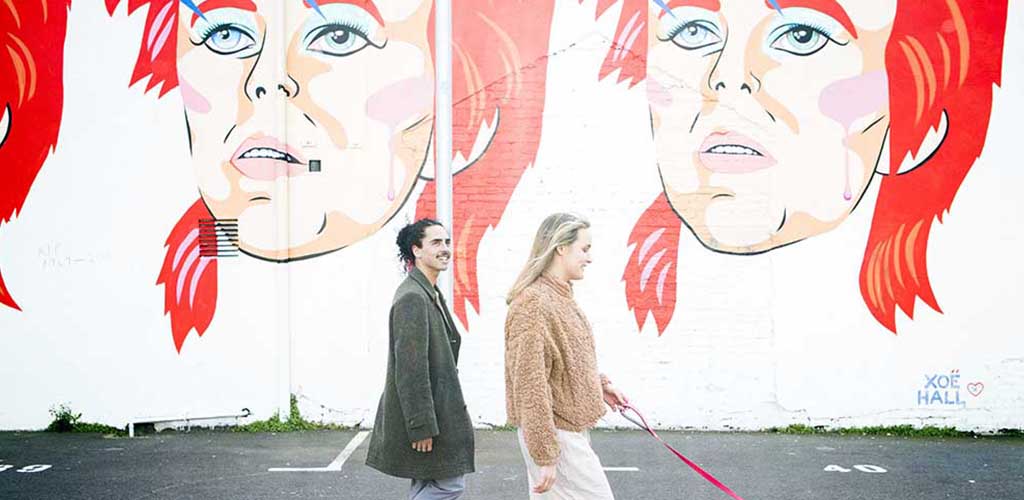 our commitment to sustainability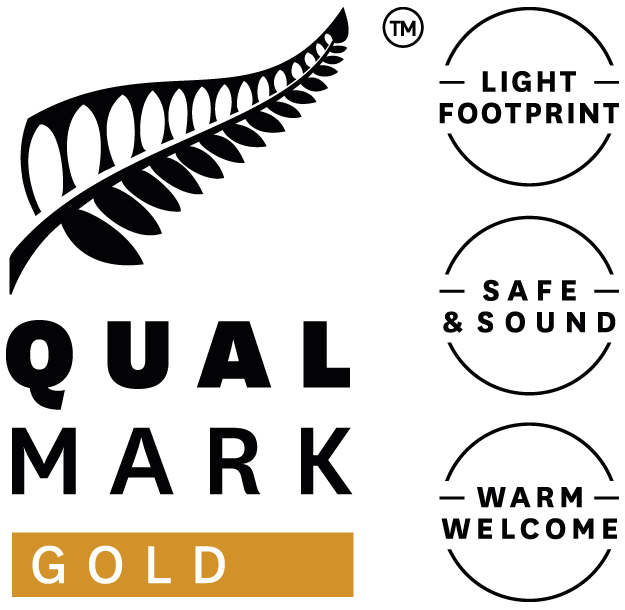 We're committed to operating our business in a way that treats the environment and the people we work with in a respectful manner. We strongly believe in focusing on the long-term implications of our actions today to help the planet and those we share it with. We aim to think beyond short term gains that may be detrimental to the environment and the community. We encourage everyone we work with to do the same, including our customers.
Fine Art Tours NZ is gold certified by Tourism New Zealand's Qualmark whose Sustainable Tourism Business Criteria are recognised by the Global Sustainable Tourism Council for being equivalent to the GSTC Industry Criteria.
We actively encourage our clients to follow the Tiaki promise when travelling in Aotearoa New Zealand.